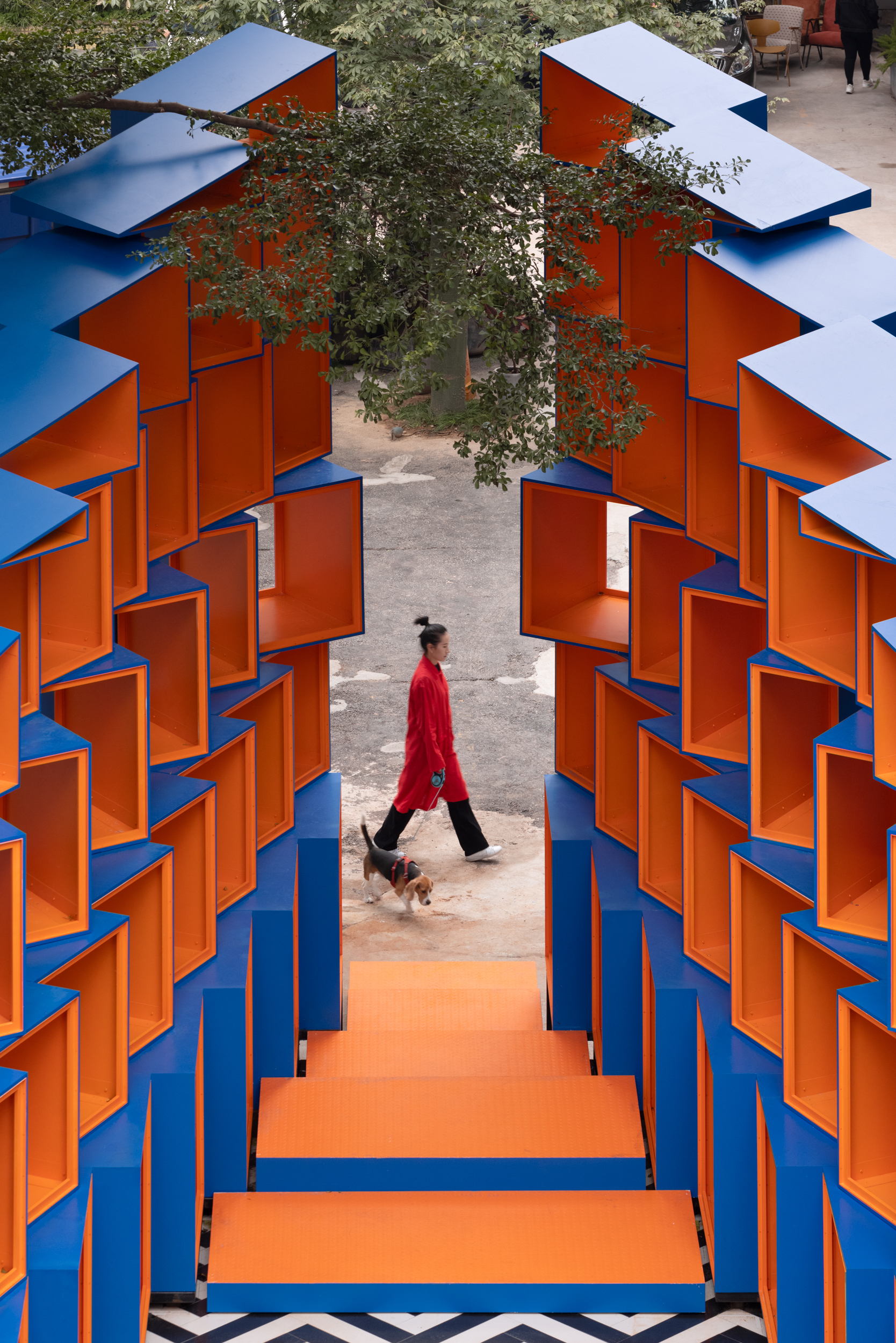 充满雕塑感的形式的实验性建造,
Experimental construction of sculptural forms,
现代性和装配感与繁杂街道的求同存异。
The modernity and sense of assembly are different from those of the busy streets.
---
| 广州未来社装置艺术 |
Guangzhou ifland Installation
▼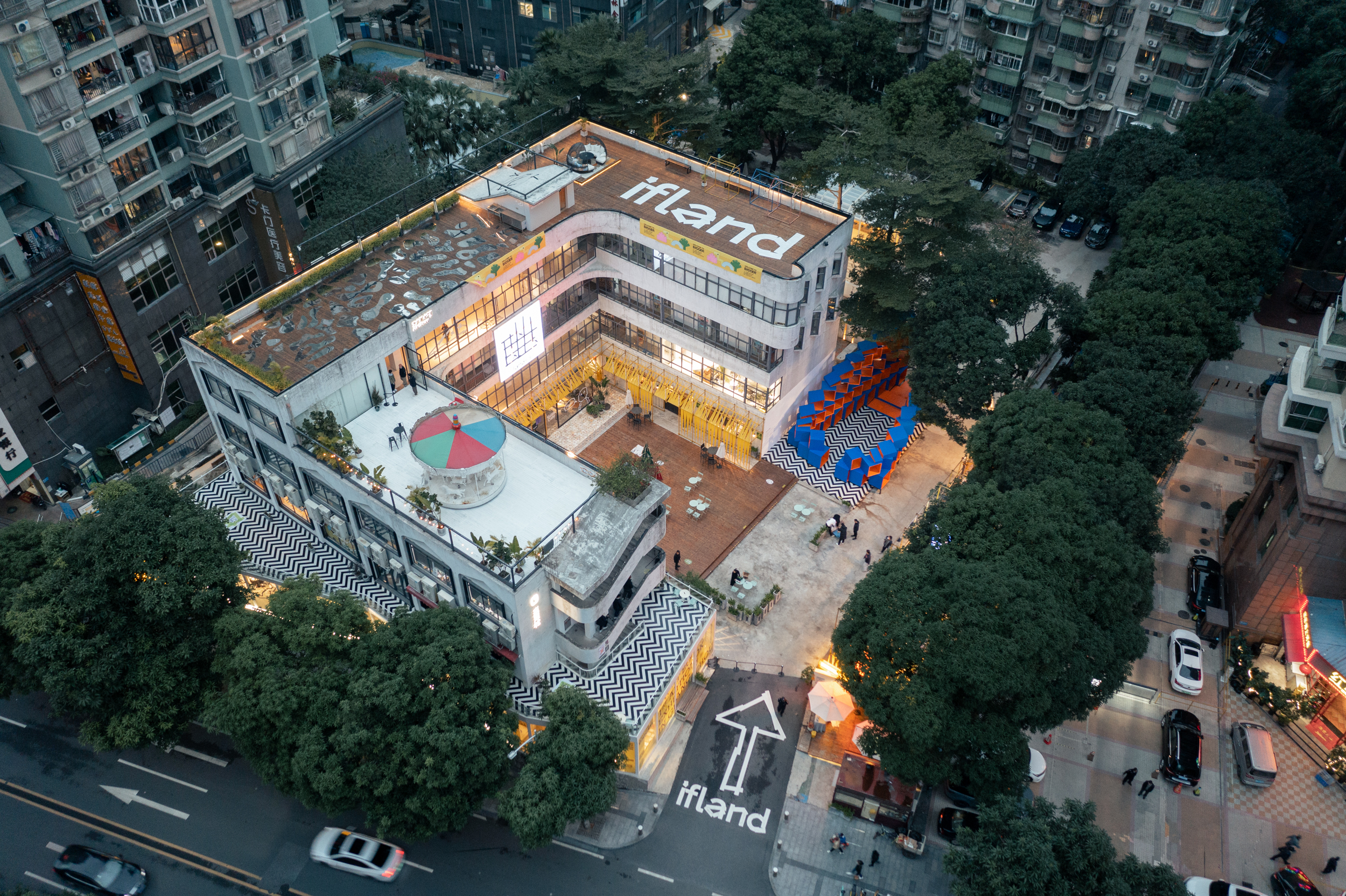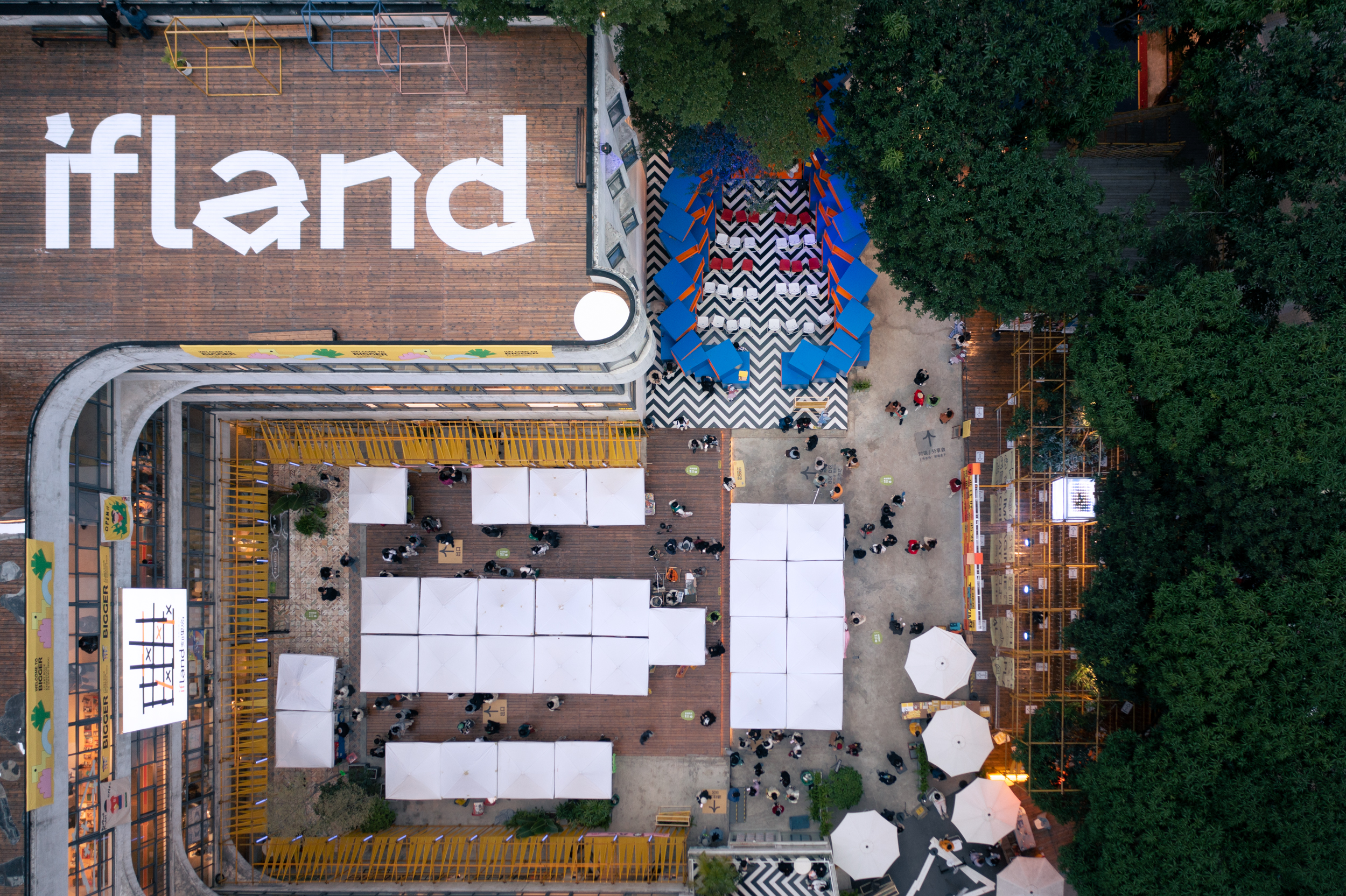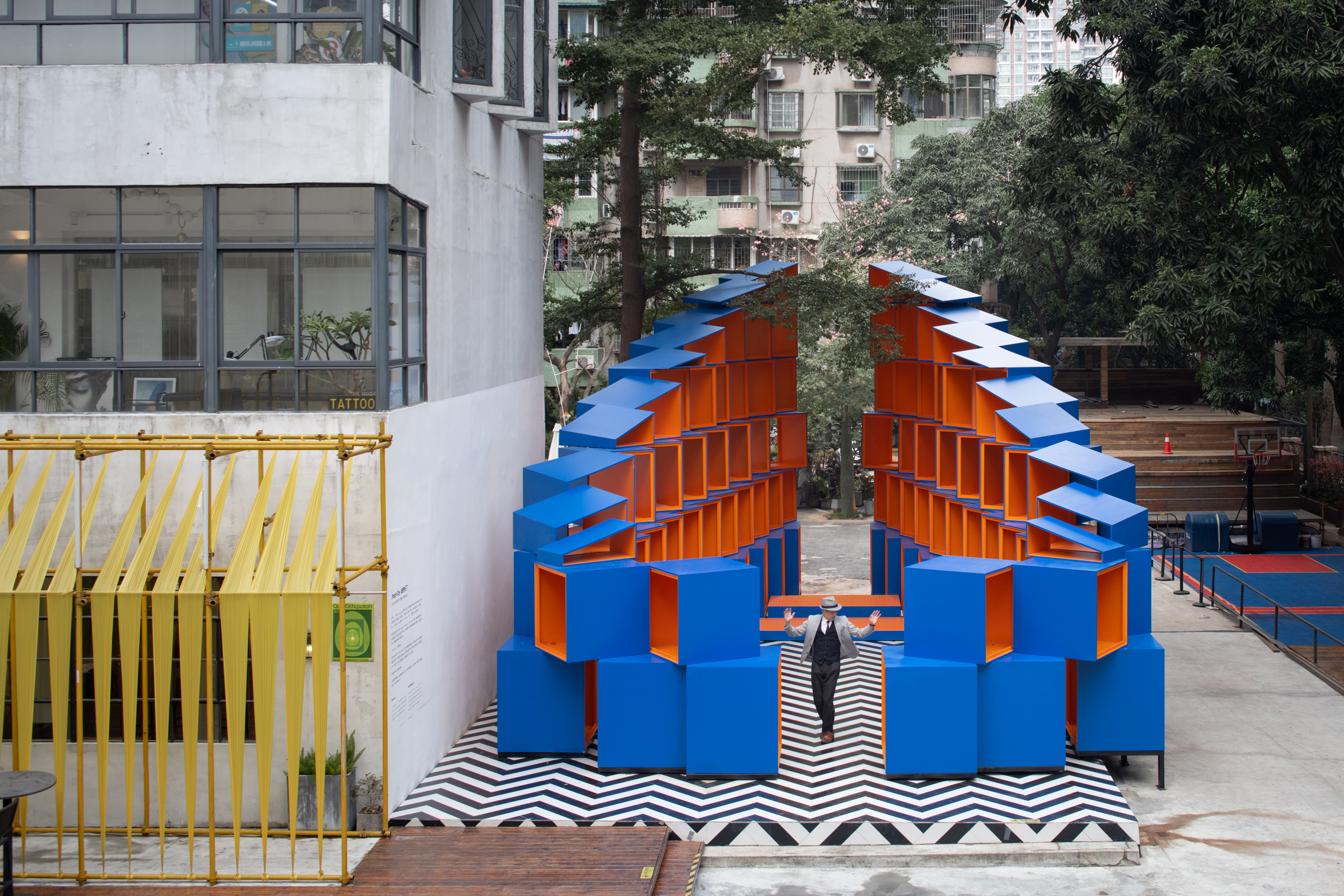 装置艺术是"场地+材料+情感"的综合展示艺术,在上世纪六十年代兴起,于七十年代逐渐发展成世界视觉文化的主流样式。
Installation art is a comprehensive display art of "site + material + emotion". It emerged in the 1960s and gradually developed into the mainstream style of world visual culture in the 1970s.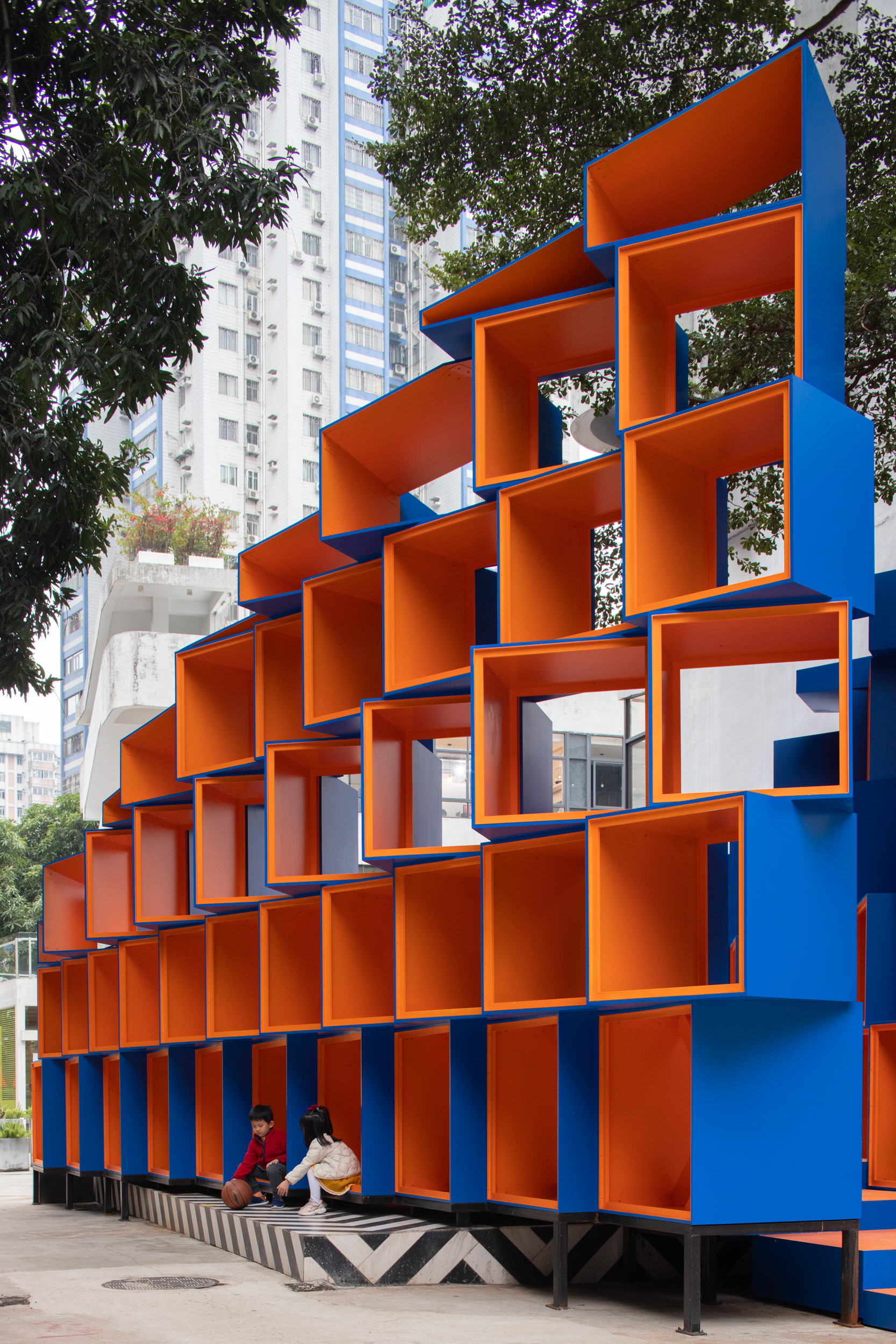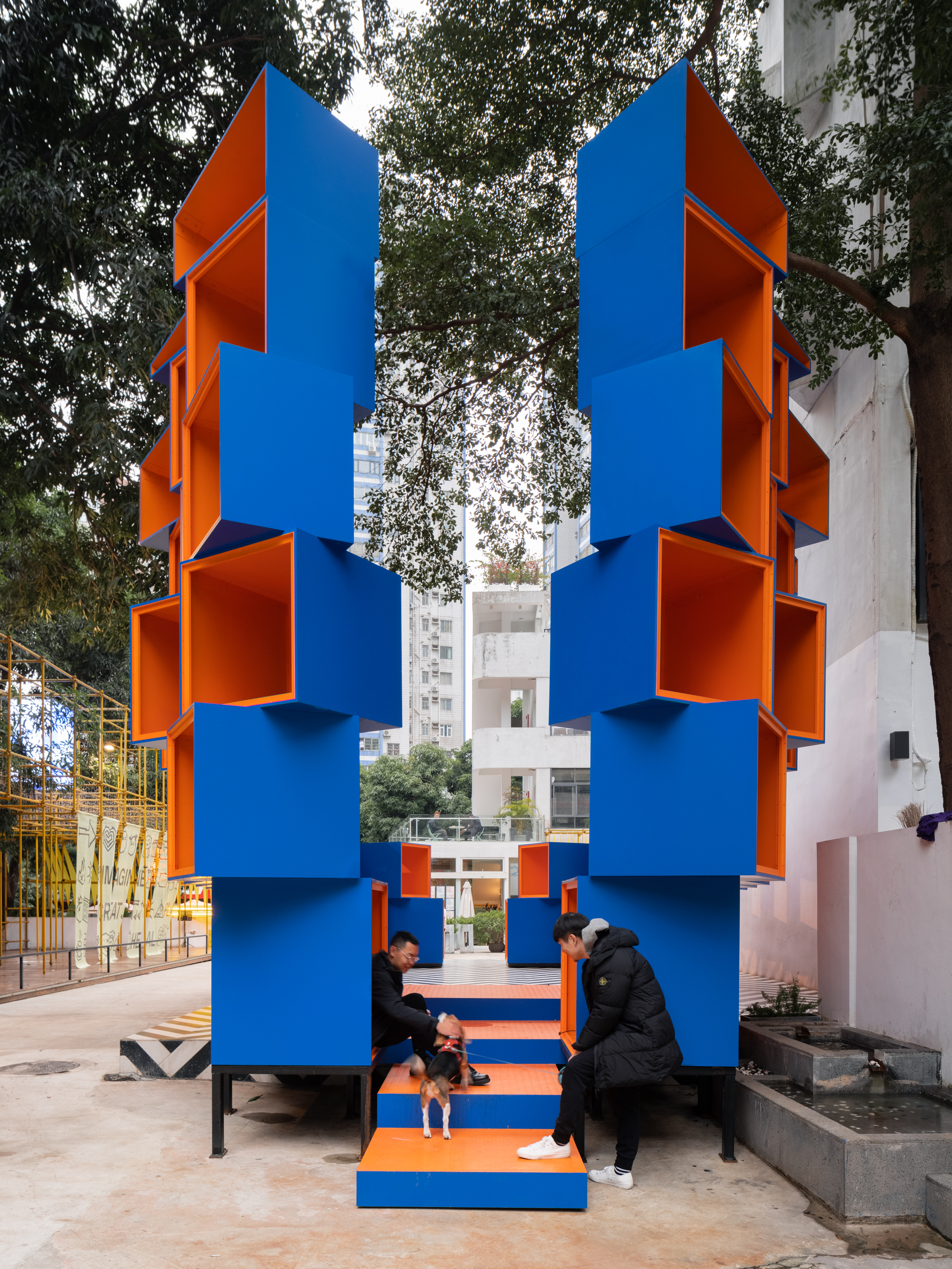 近年来,越来越多的城市景观设计开始重视装置艺术的展示,在设计师天马行空的想象力和创造力的加持下,多样有趣的装置艺术不断涌现,给城市生活注入更多的活力。
In recent years, more and more urban landscape designs have begun to pay attention to the display of installation art. With the blessing of designers' unrestrained imagination and creativity, various and interesting installation art has been emerging, injecting more vitality into urban life.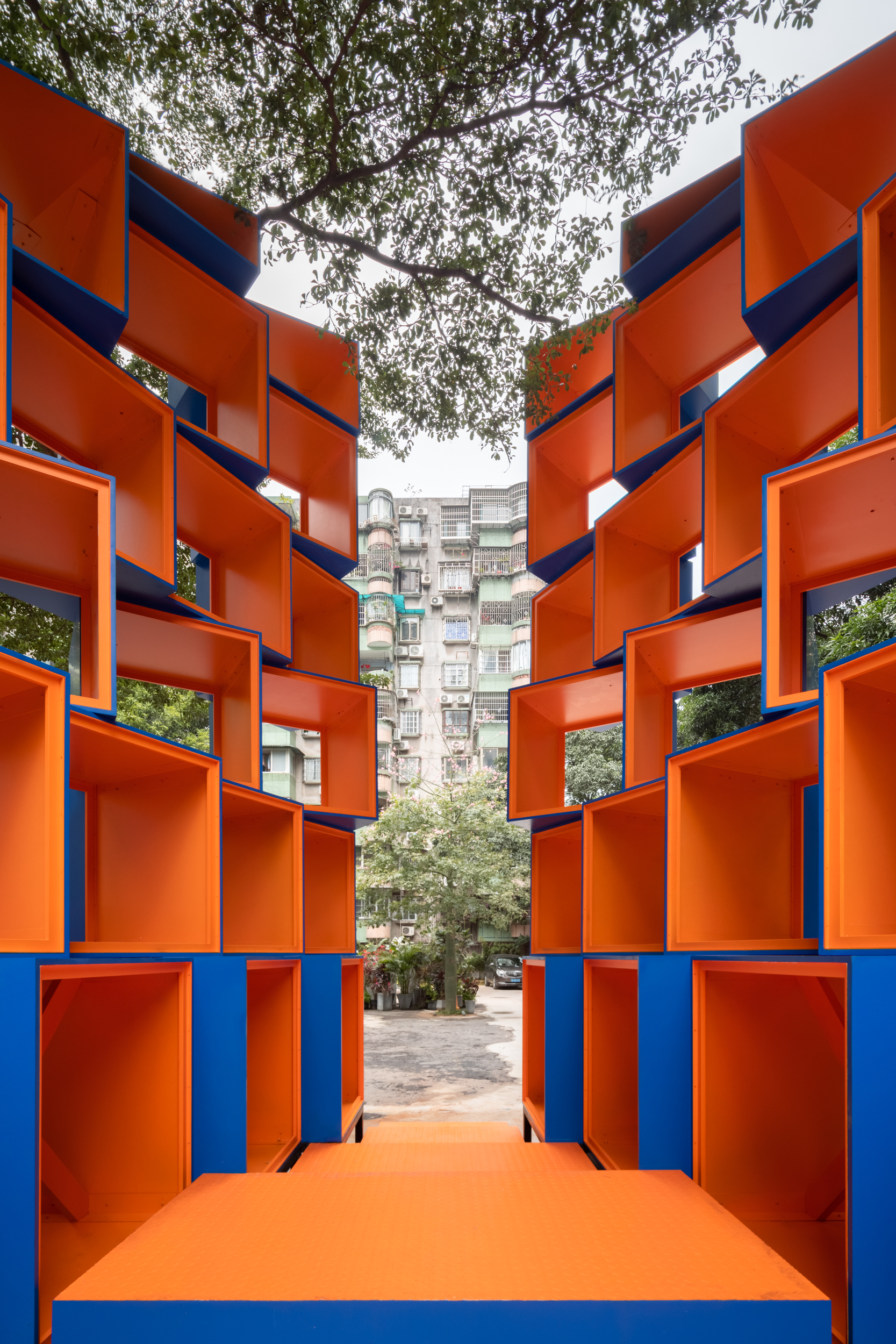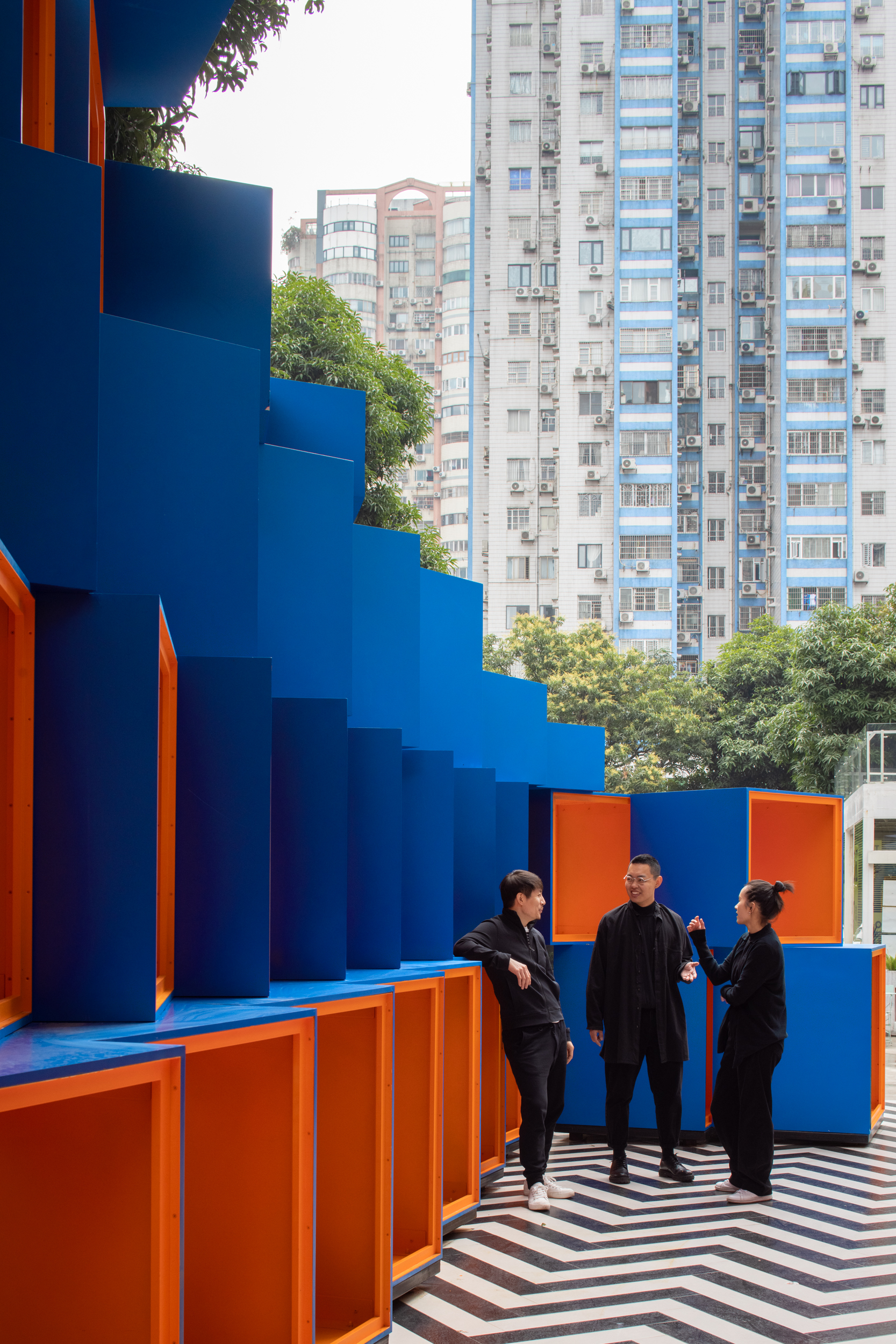 由立体方块堆积而成的鲜亮颜色组成的空间,将代表着人们在走路时所表现出来的各种感觉、想法和感觉。在内部对话之外,人们的身体与空间的相互作用将会表现出来,并与其他经过的人分享。
The space, made up of brightly colored cubes stacked together, will represent the various feelings, thoughts and feelings that people express as they walk. Outside of the internal dialogue, the interaction of people's bodies with the space will be manifested and shared with others who pass by.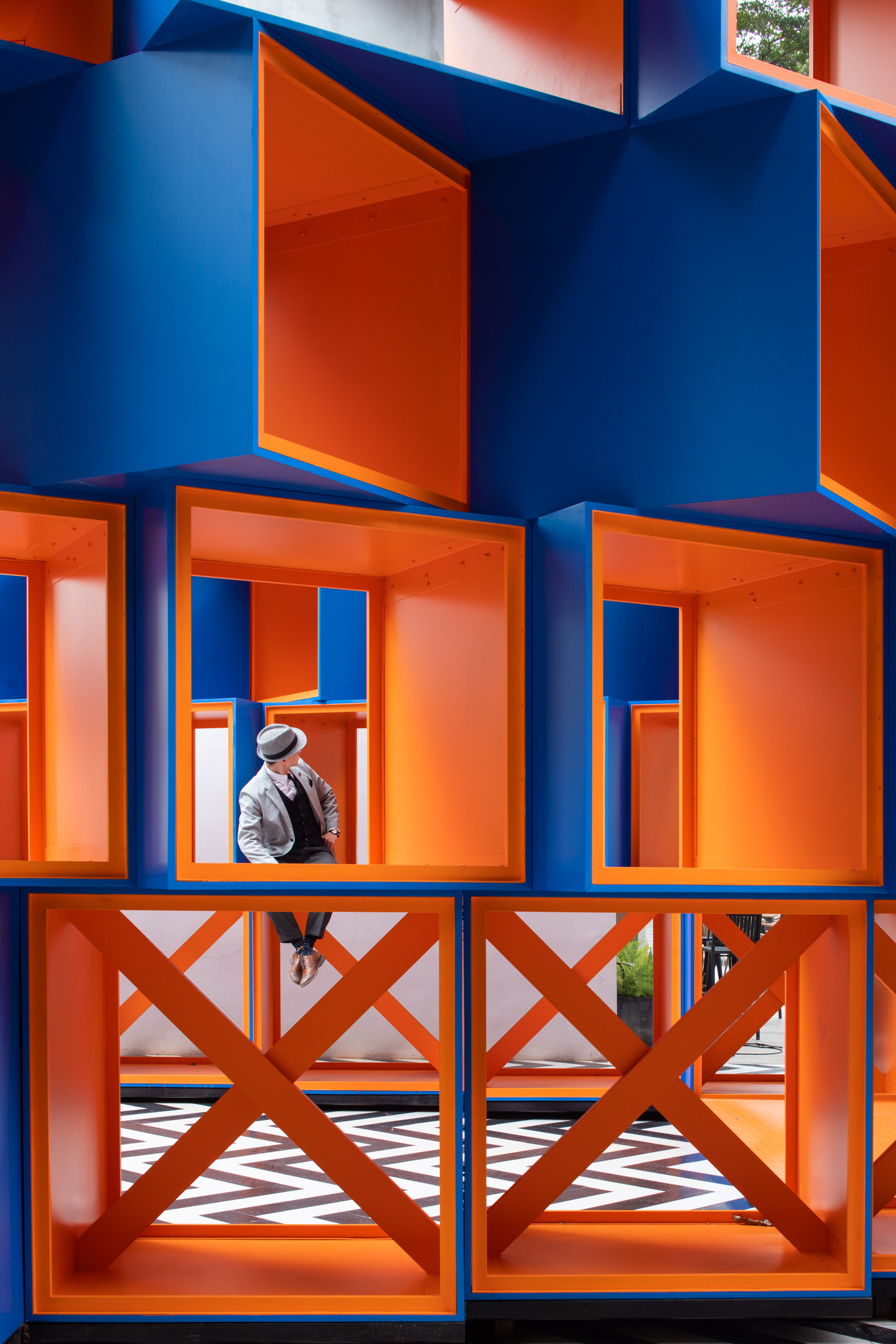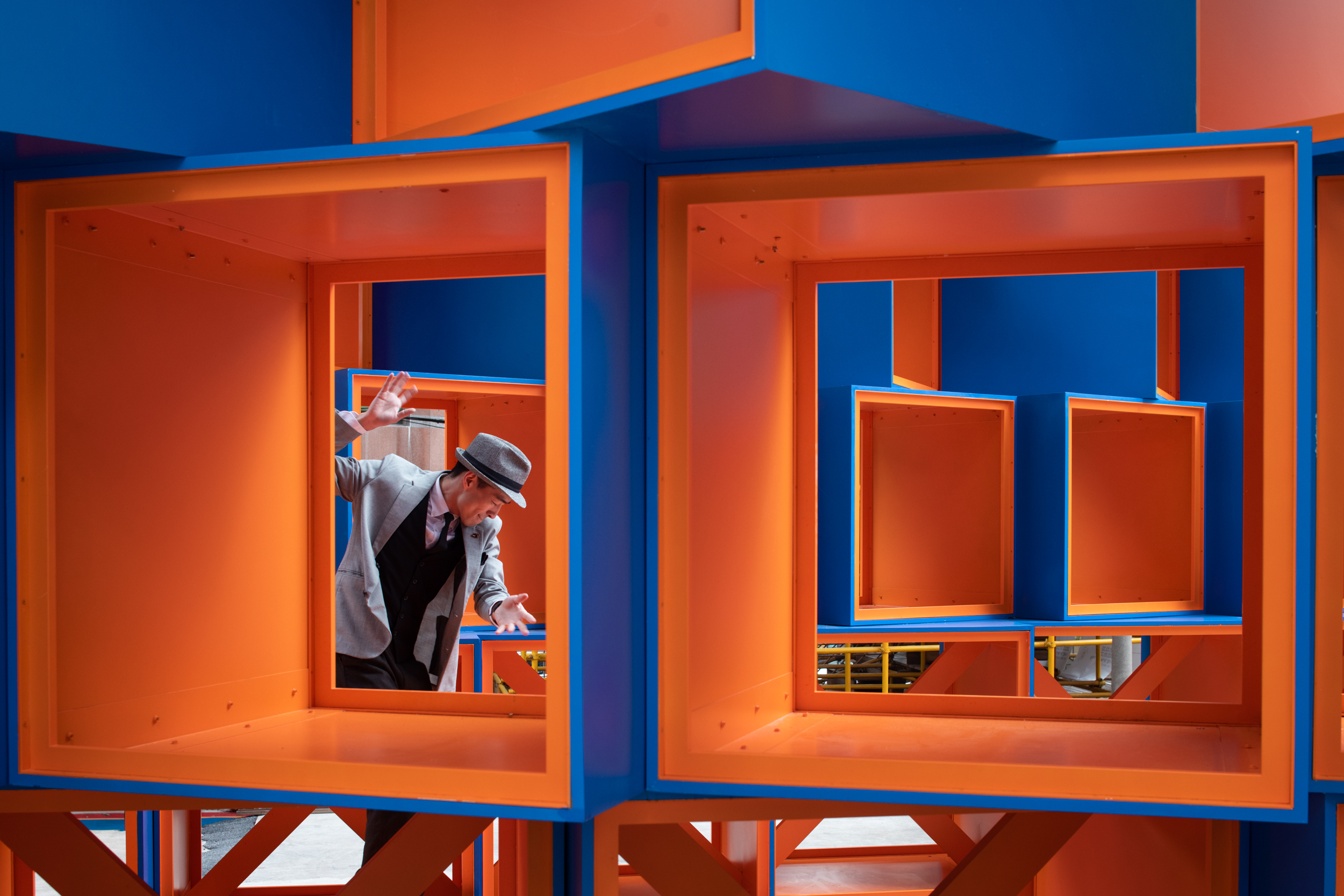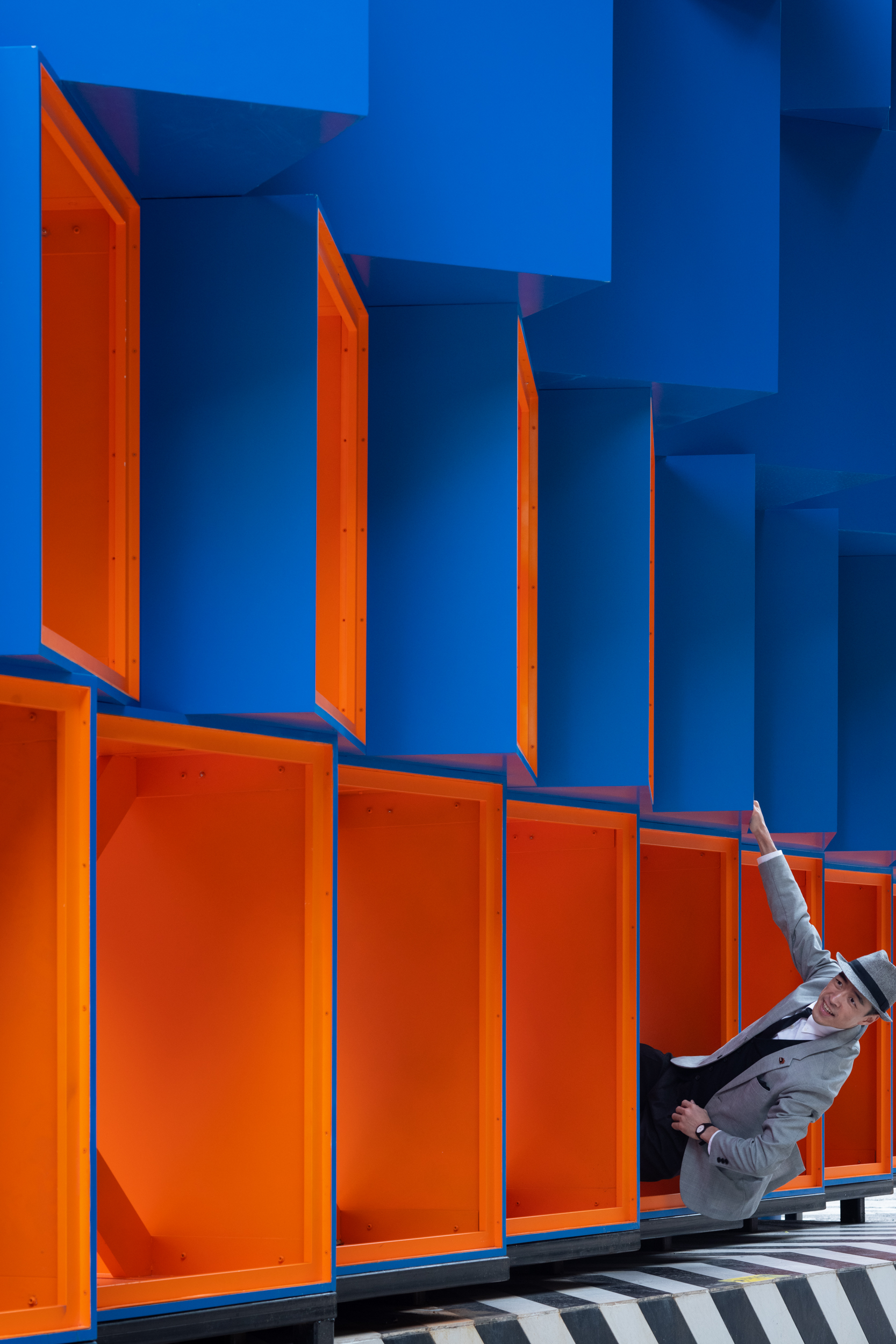 空间反思着城市叙事中个人与集体经验之间模棱两可的不确定性。同时也可以让经过这里的人们休息一下,享受光与风声的动态传播。
The space reflects on the ambiguous uncertainty between individual and collective experiences in urban narratives. At the same time, it can also let people passing by here take a break and enjoy the dynamic transmission of light and wind sound.
| 广州侨鑫国际装置 |
Guangzhou KINGOLD Installation
▼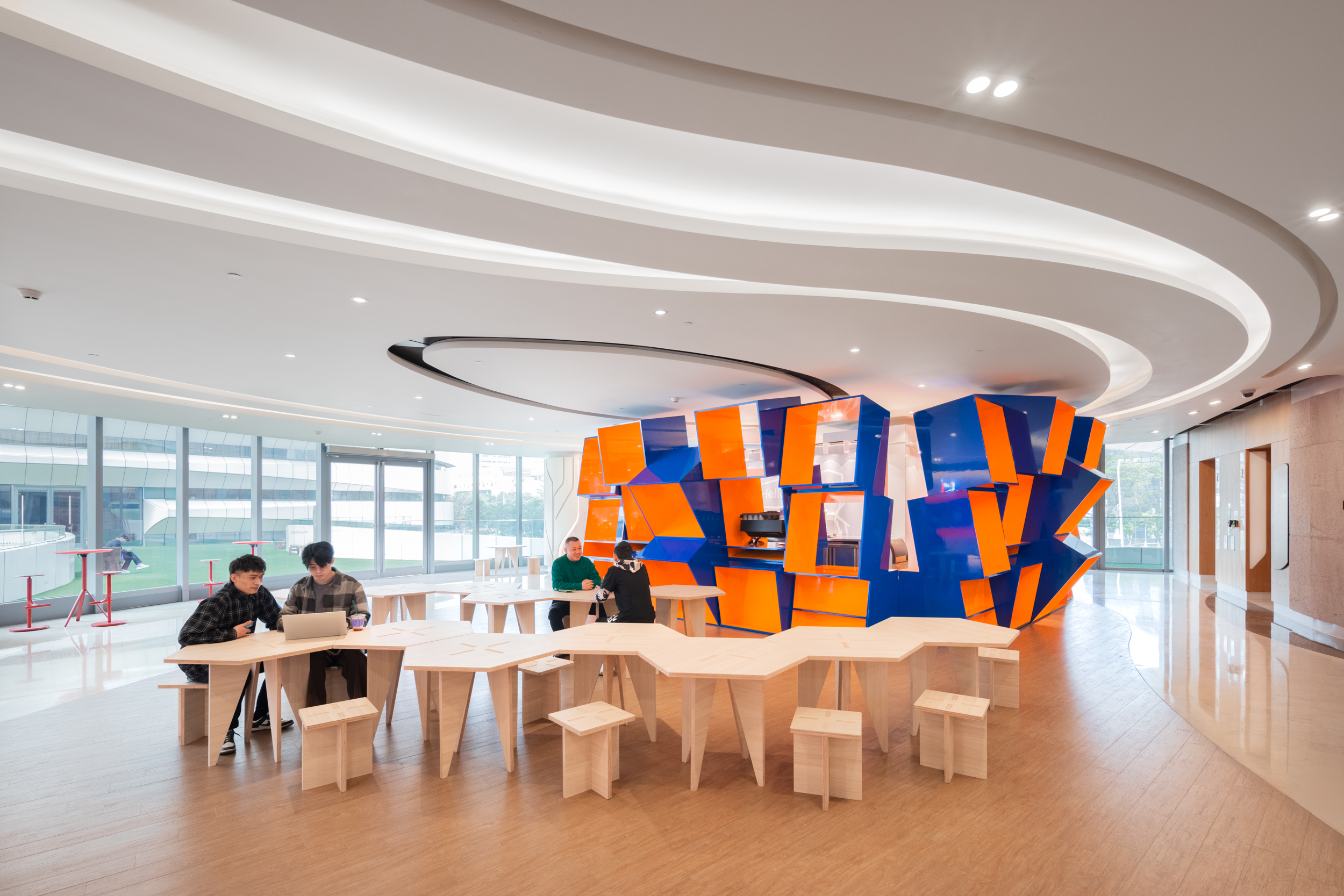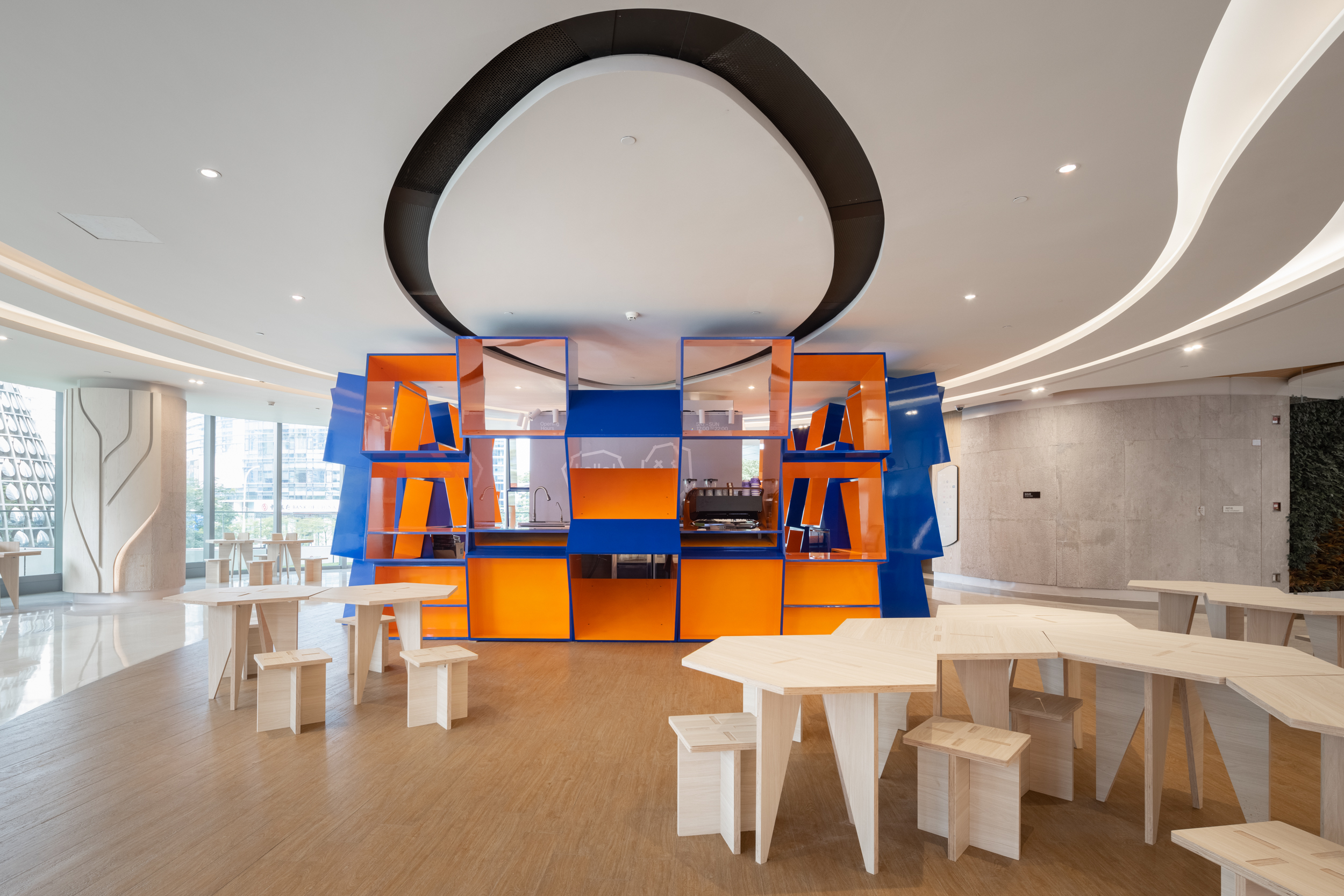 将一个面积不大的普通公共空间转变成了对商场社区有意义的东西,并希望激起人们对公共空间的感知和使用。
Transforming an ordinary common space with a small area into something meaningful to the mall community, and hoping to stimulate people's perception and use of public space.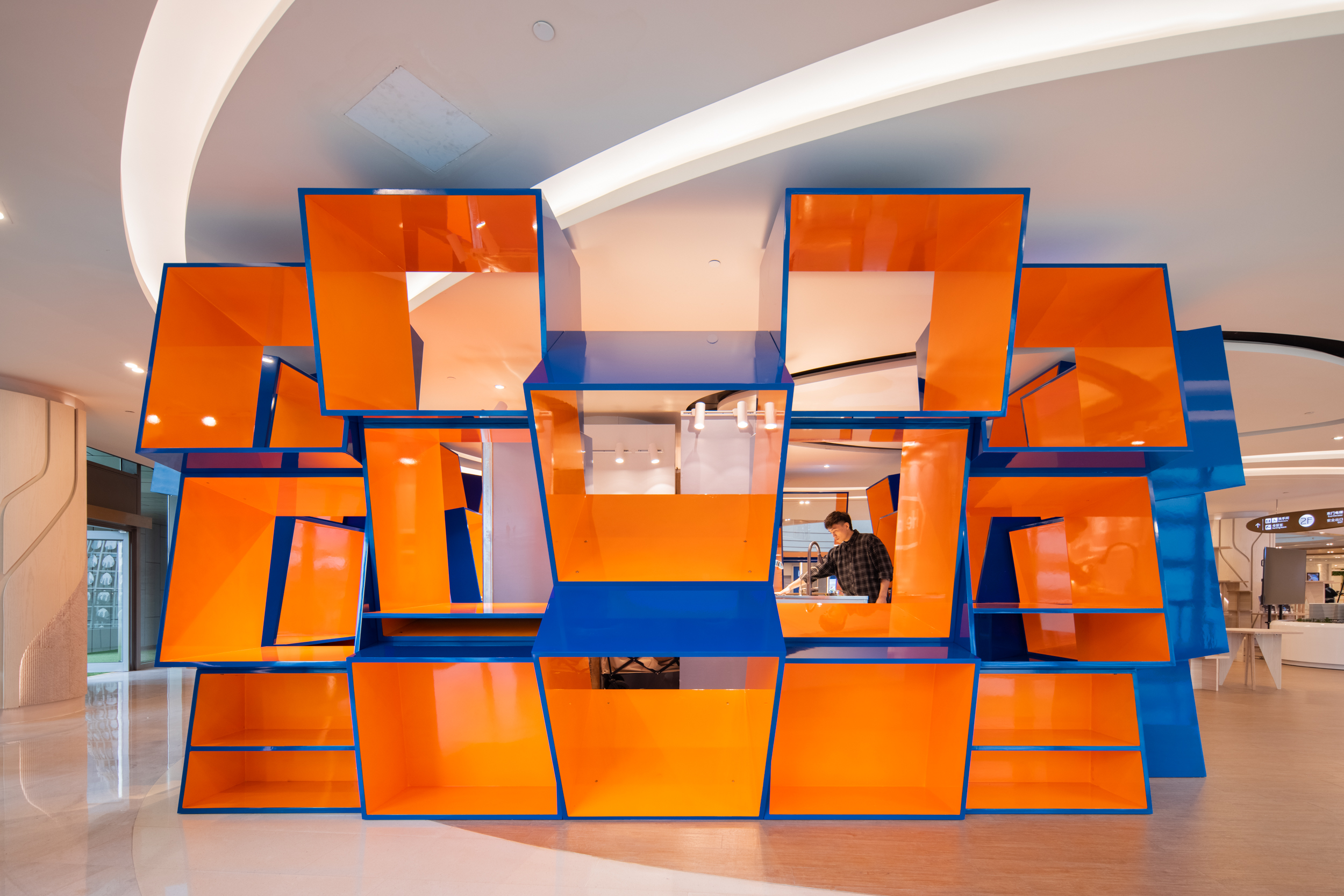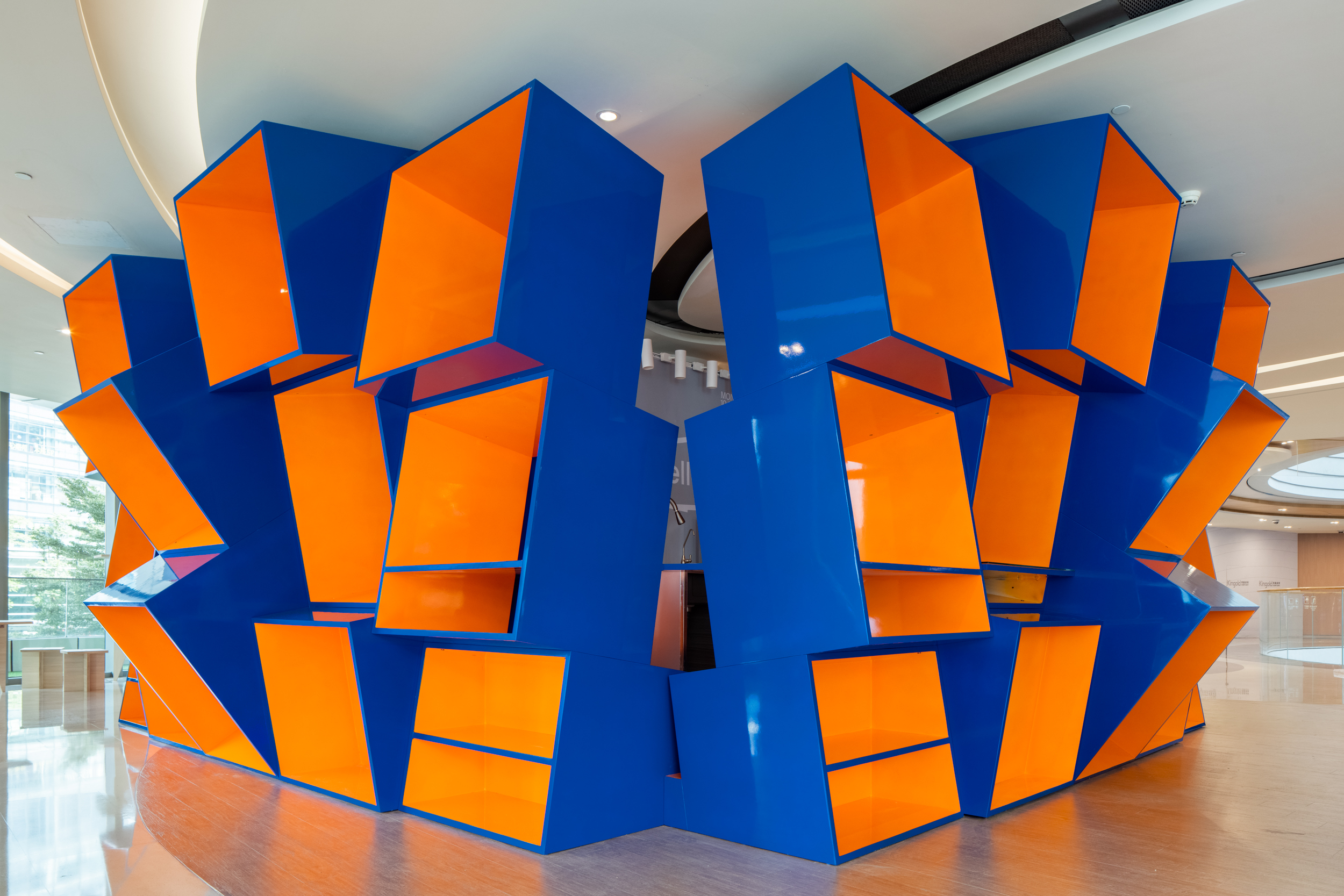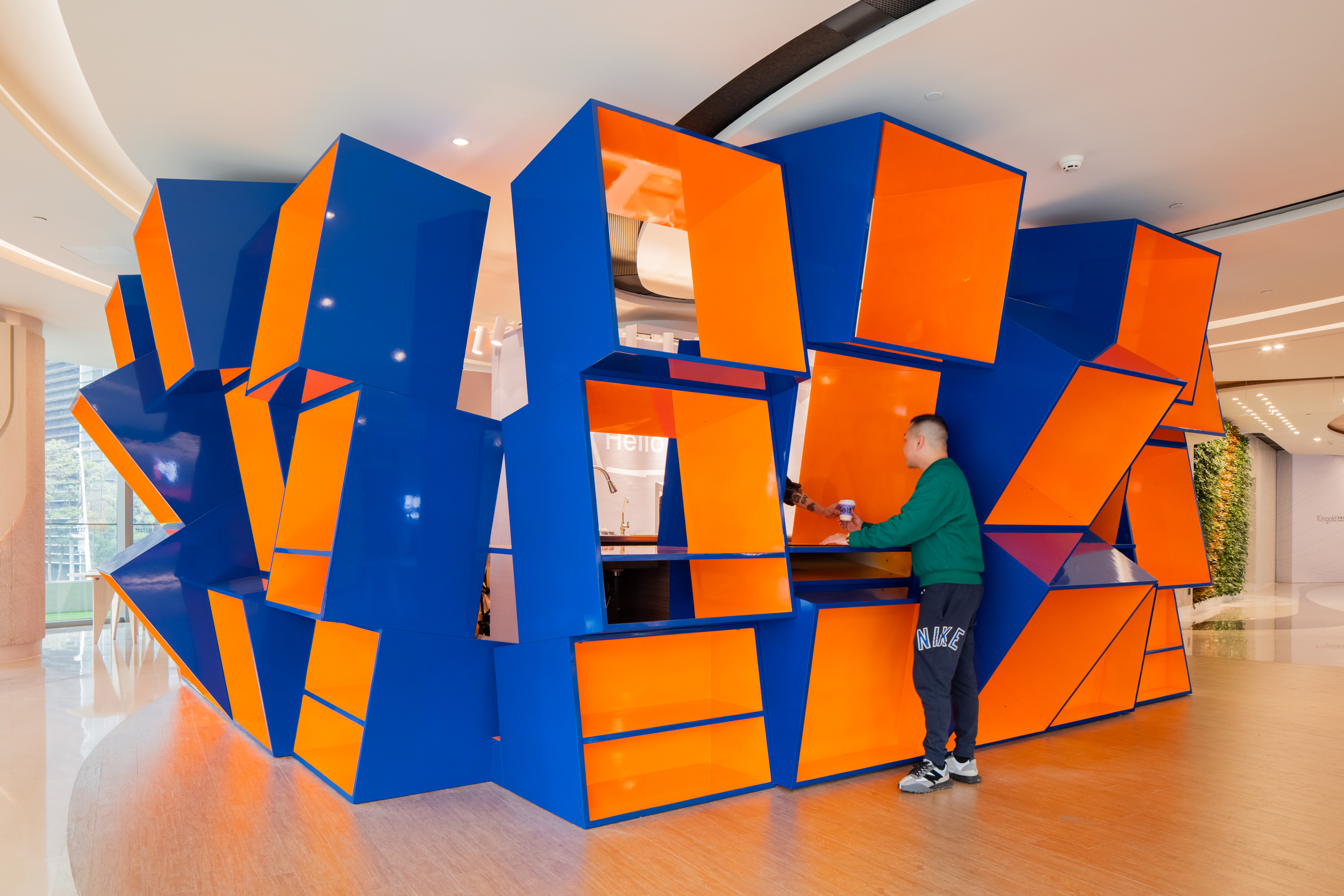 设计者希望人们在与这些多彩的物件互动时碰撞出有趣的火花。这些以方块为主的构件,可以复制、再利用并批量生产。
The designers hope that people will create interesting sparks when interacting with these colorful objects. These block-based installation can be copied, reused, and mass-produced.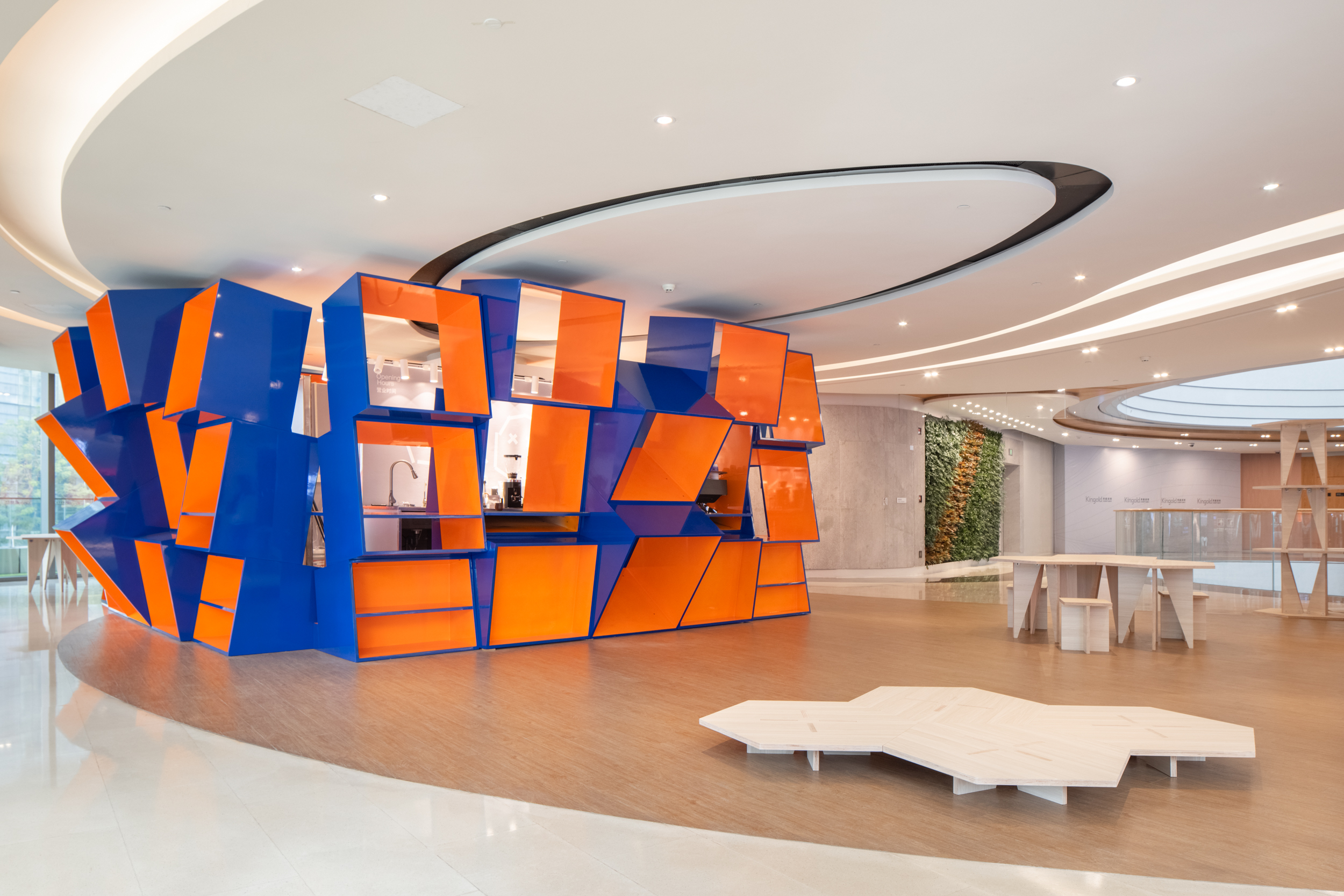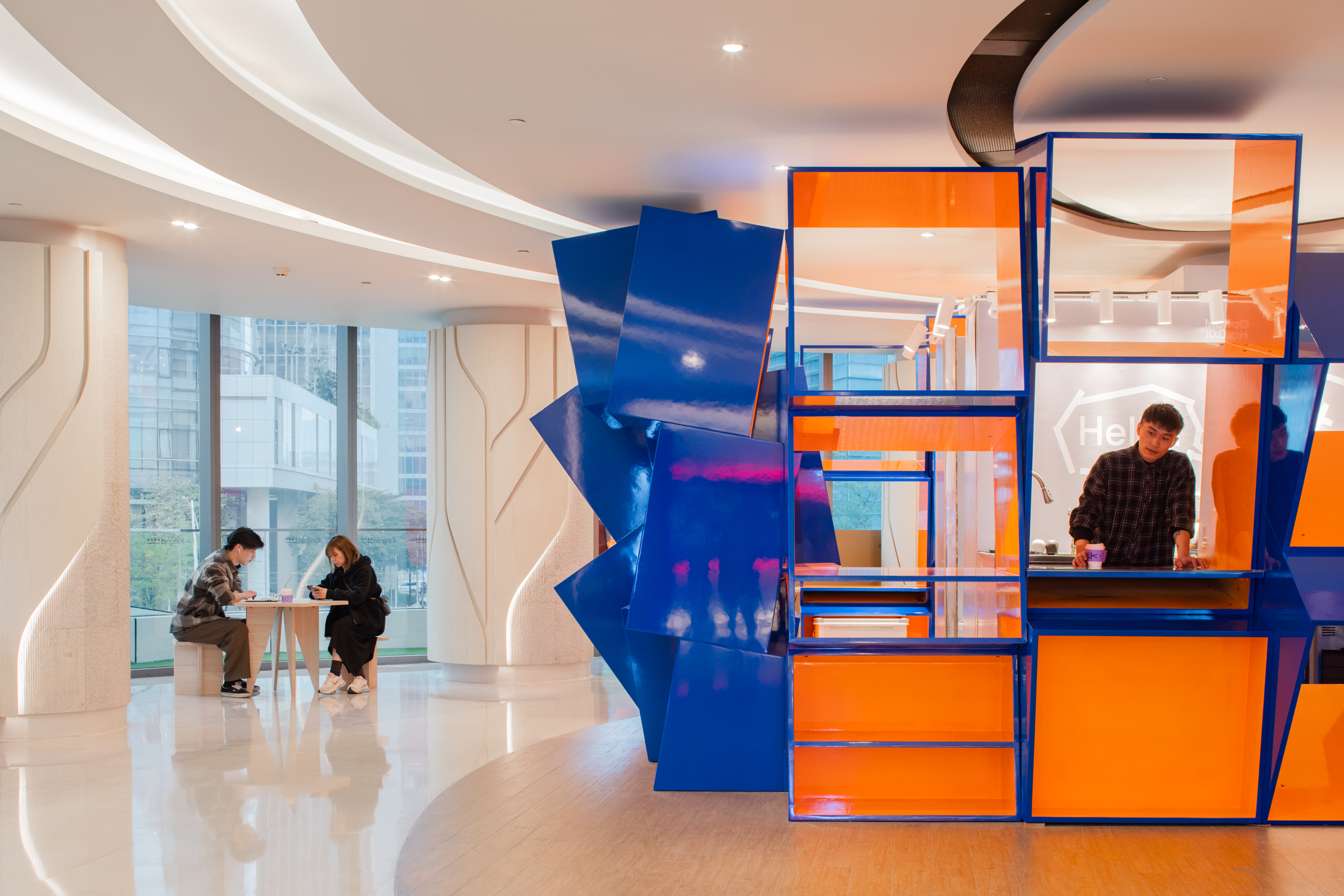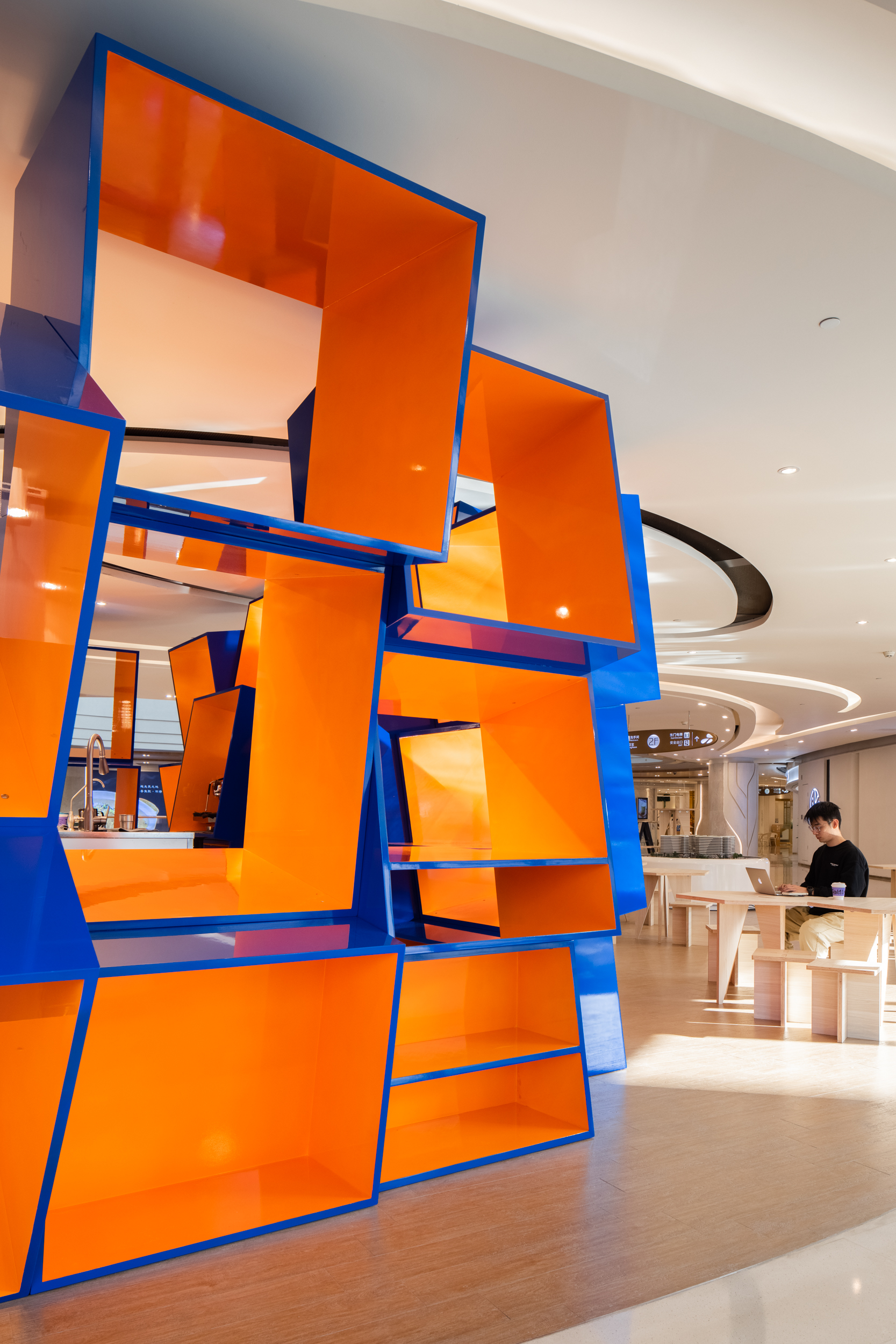 这个项目希望为来到此处的人提供一个休息的机会,并通过惊喜、有趣和好玩的元素来活跃沉闷的商业室内空间。
This project hopes to provide a chance for those who come here to rest and to liven up the dull commercial interior space with elements of surprise, fun and play.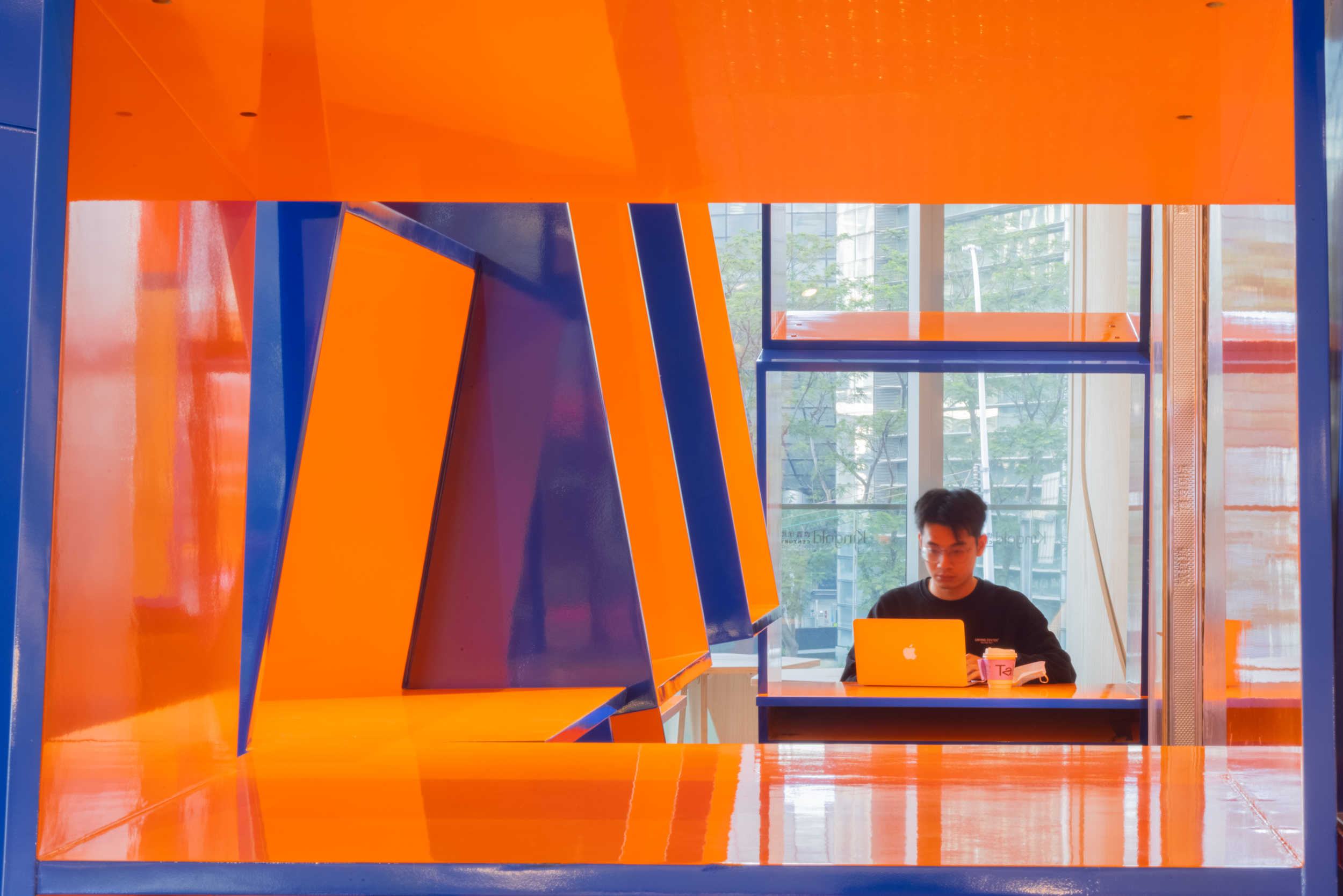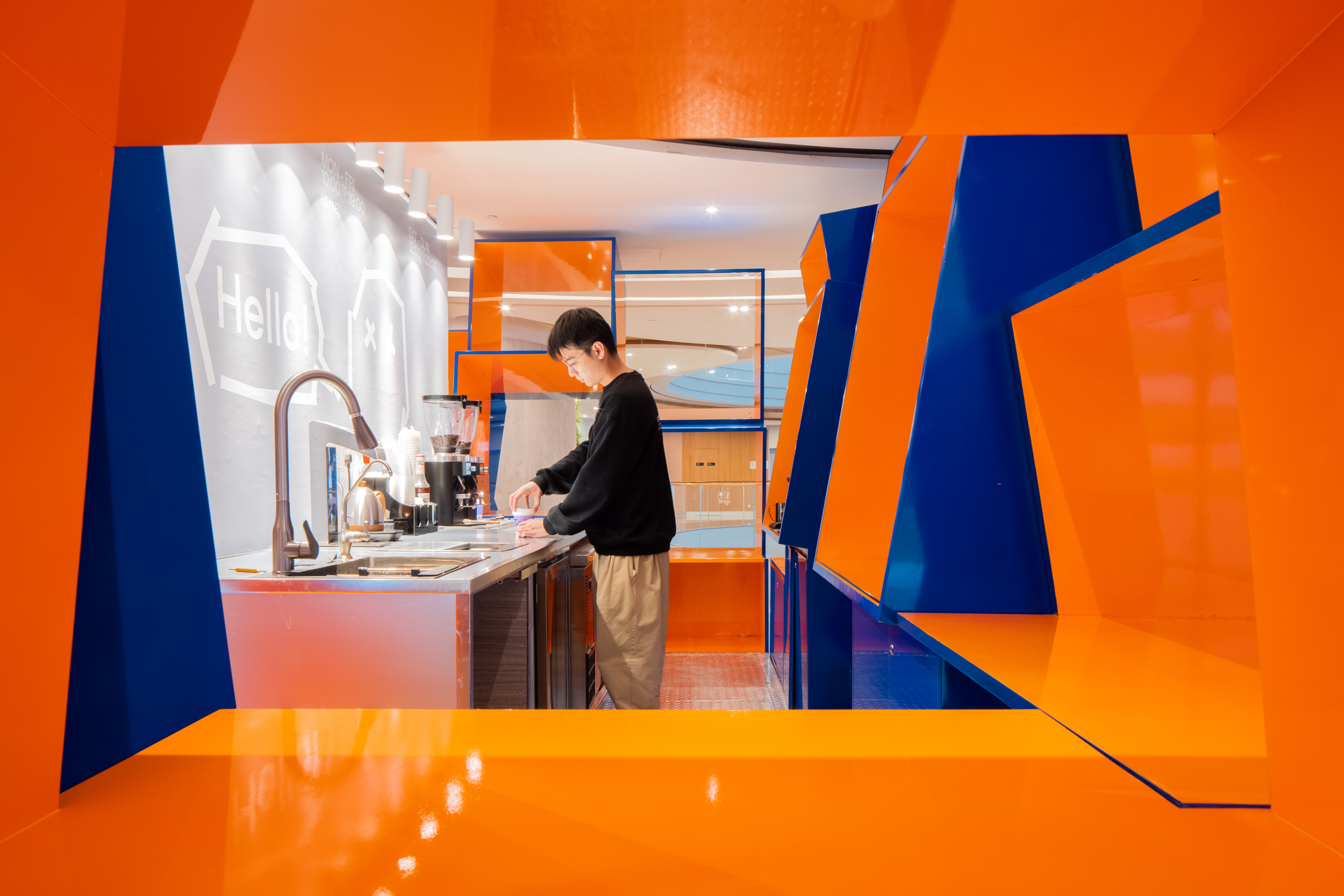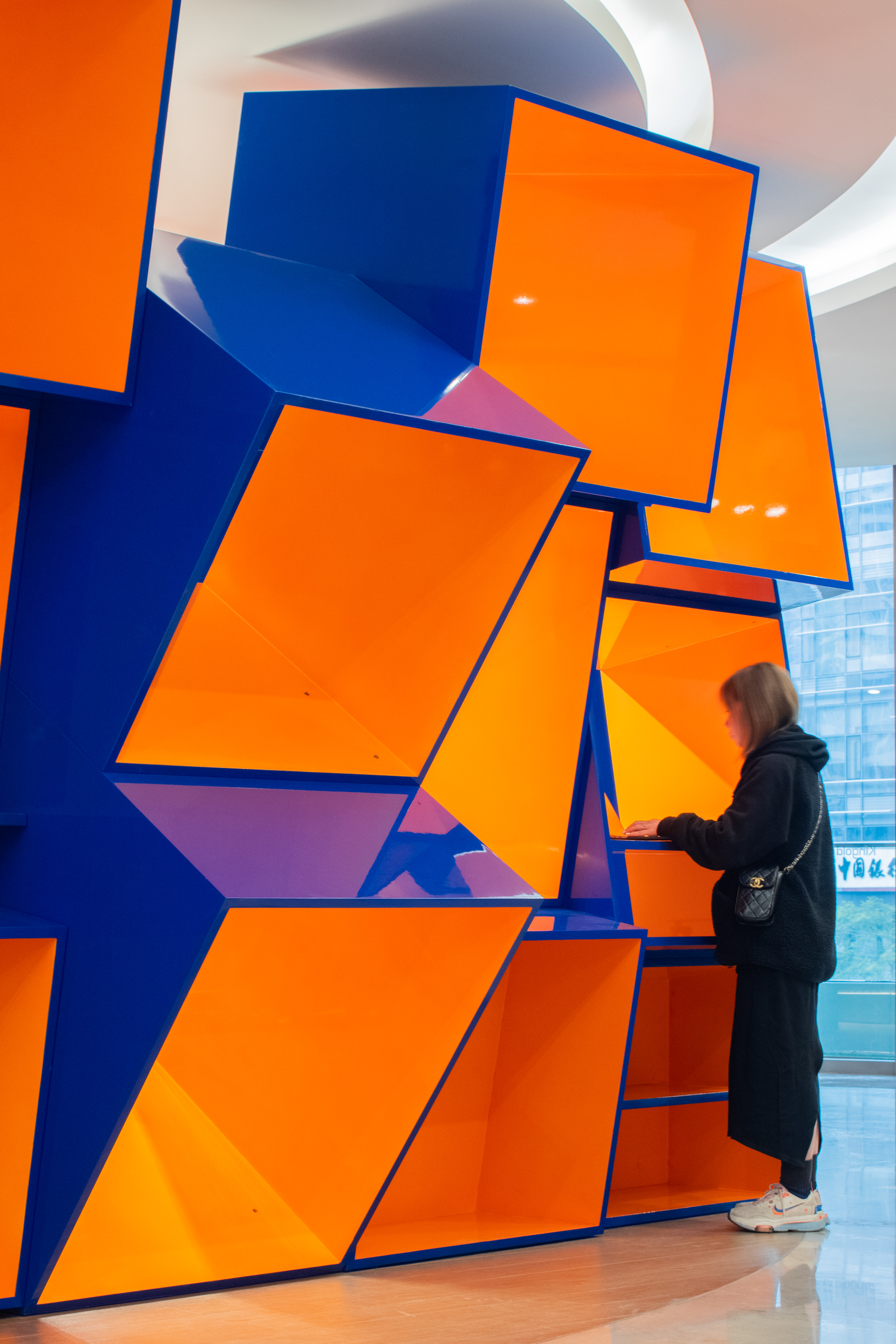 设计的介入可以被看作为对城市景象的一种解读与再生,是从嘈杂纷乱的城市背景环境中挖掘新的可能性,创造出可以带来丰富场景变化的空间。
The intervention of the design can be seen as a kind of interpretation and regeneration of the urban scene, which is to explore new possibilities from the noisy and chaotic urban background environment, and create a space that can bring rich scene changes.
---