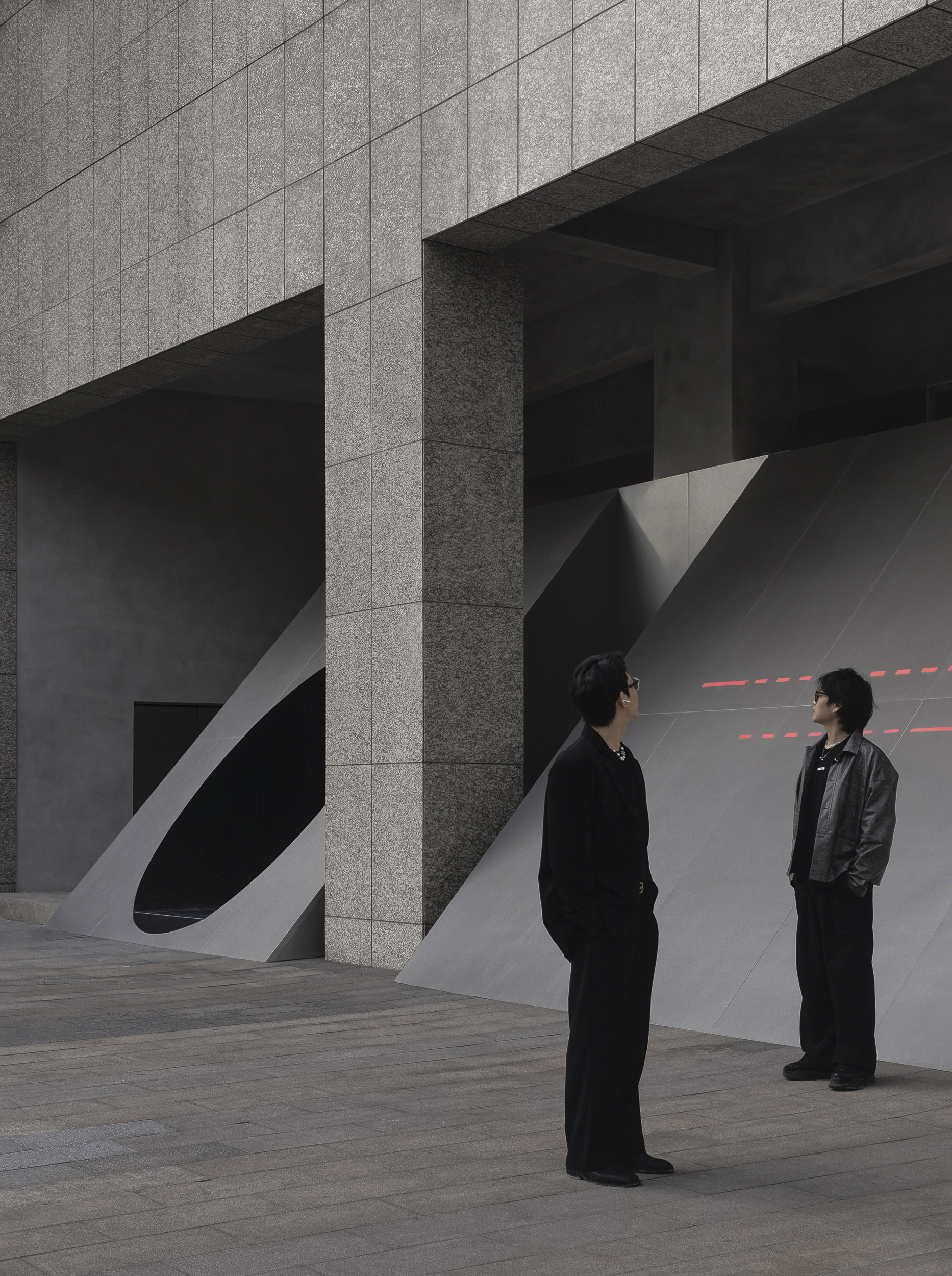 通往未来世界的一道门。
A door to the future world.
---
入口的重要性在于其是两个世界。
关于围合和开放,室内和室外,私密和公共,阴影和光明之间最重要的调和者。
The importance of entrance is that they are two worlds.
The most important mediator between enclosure and openness, indoor and outdoor, private and public, shadow and light.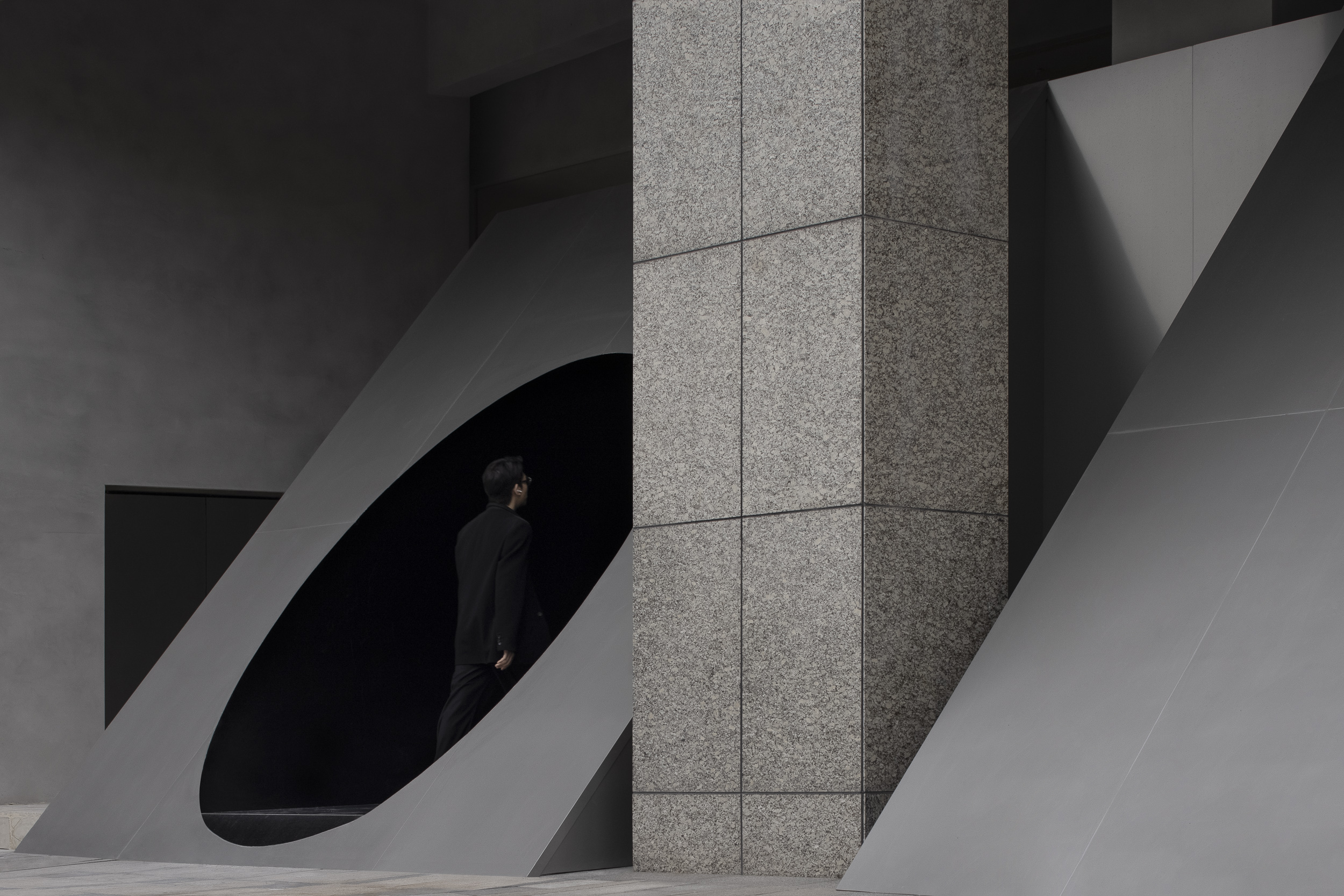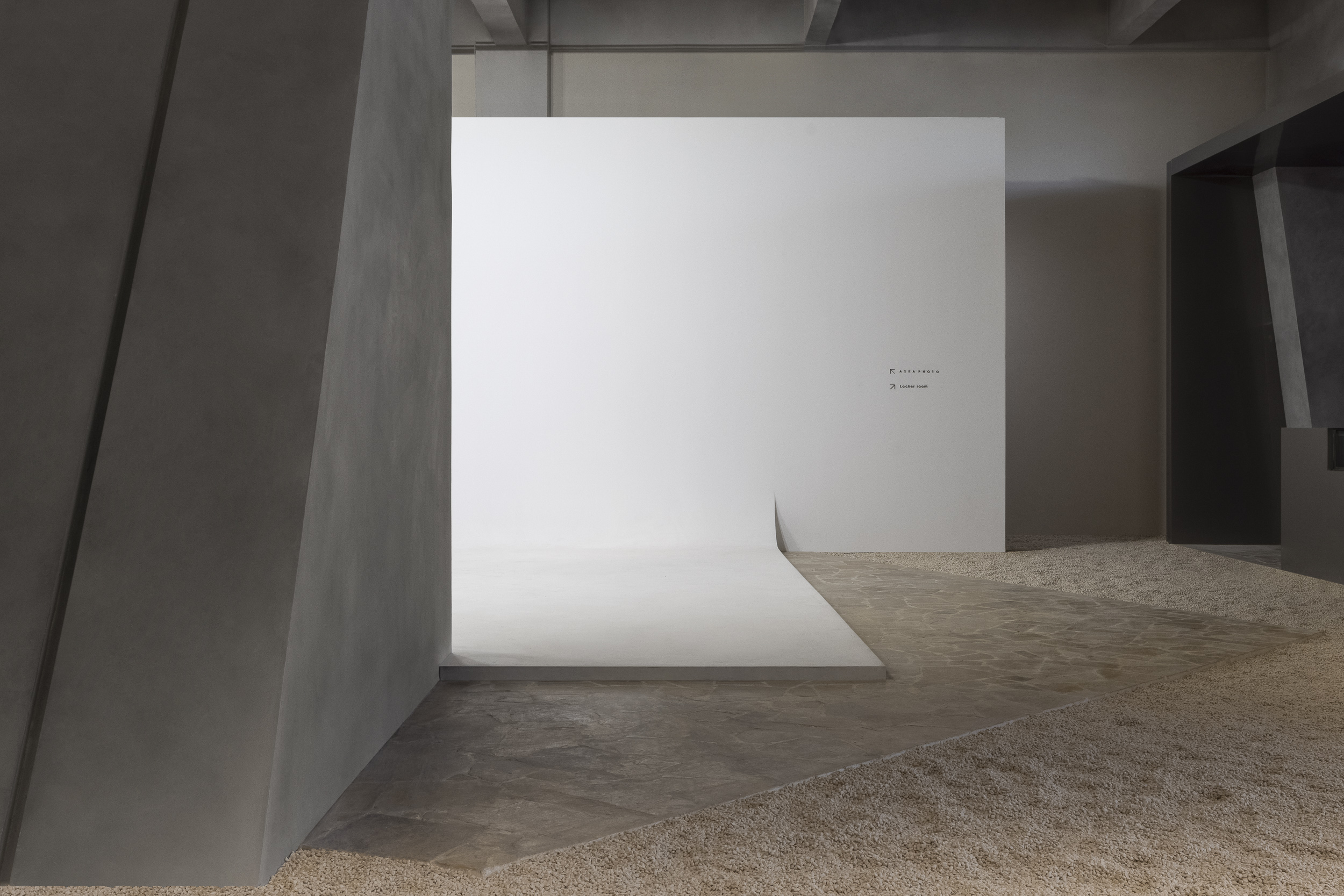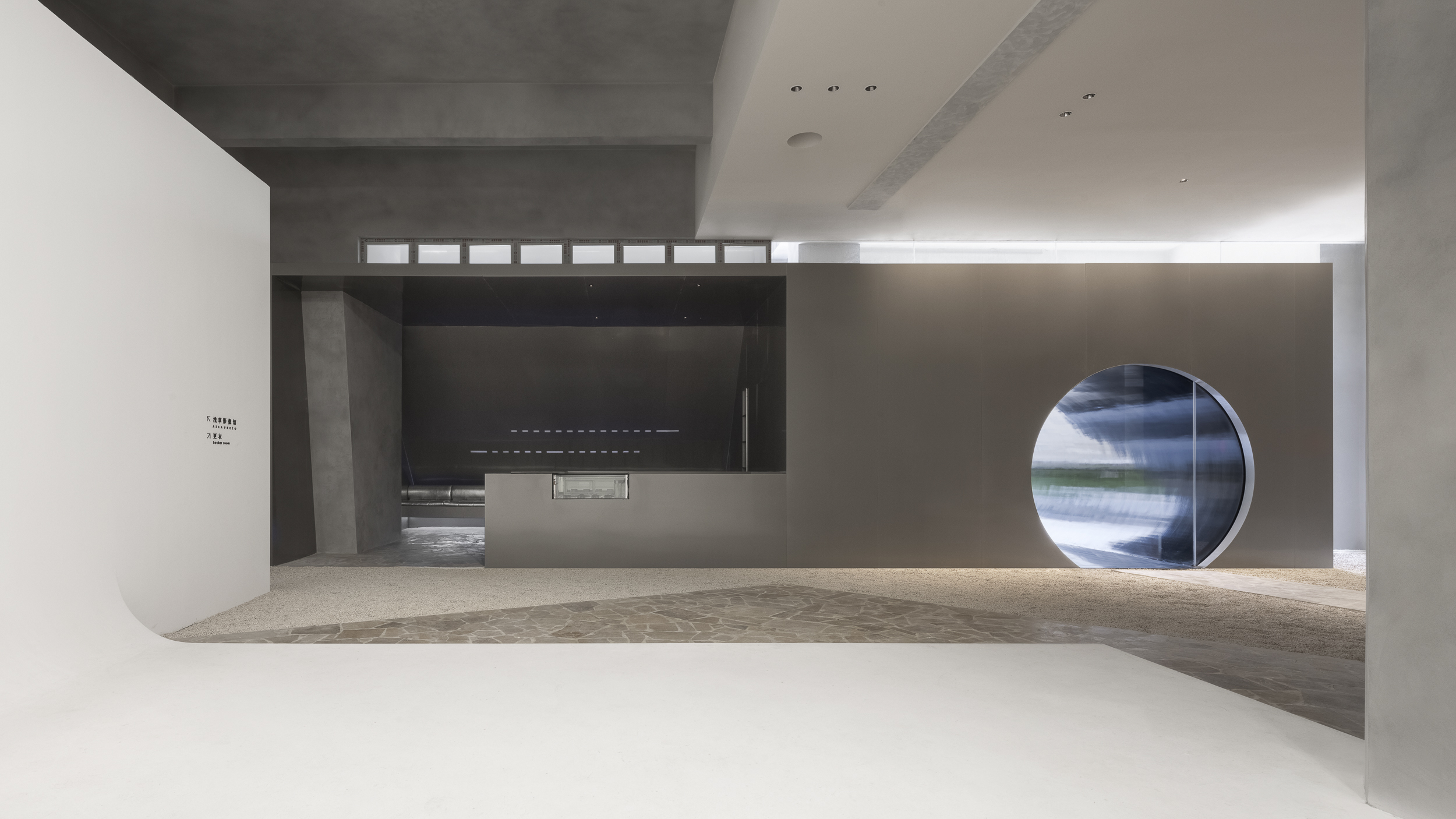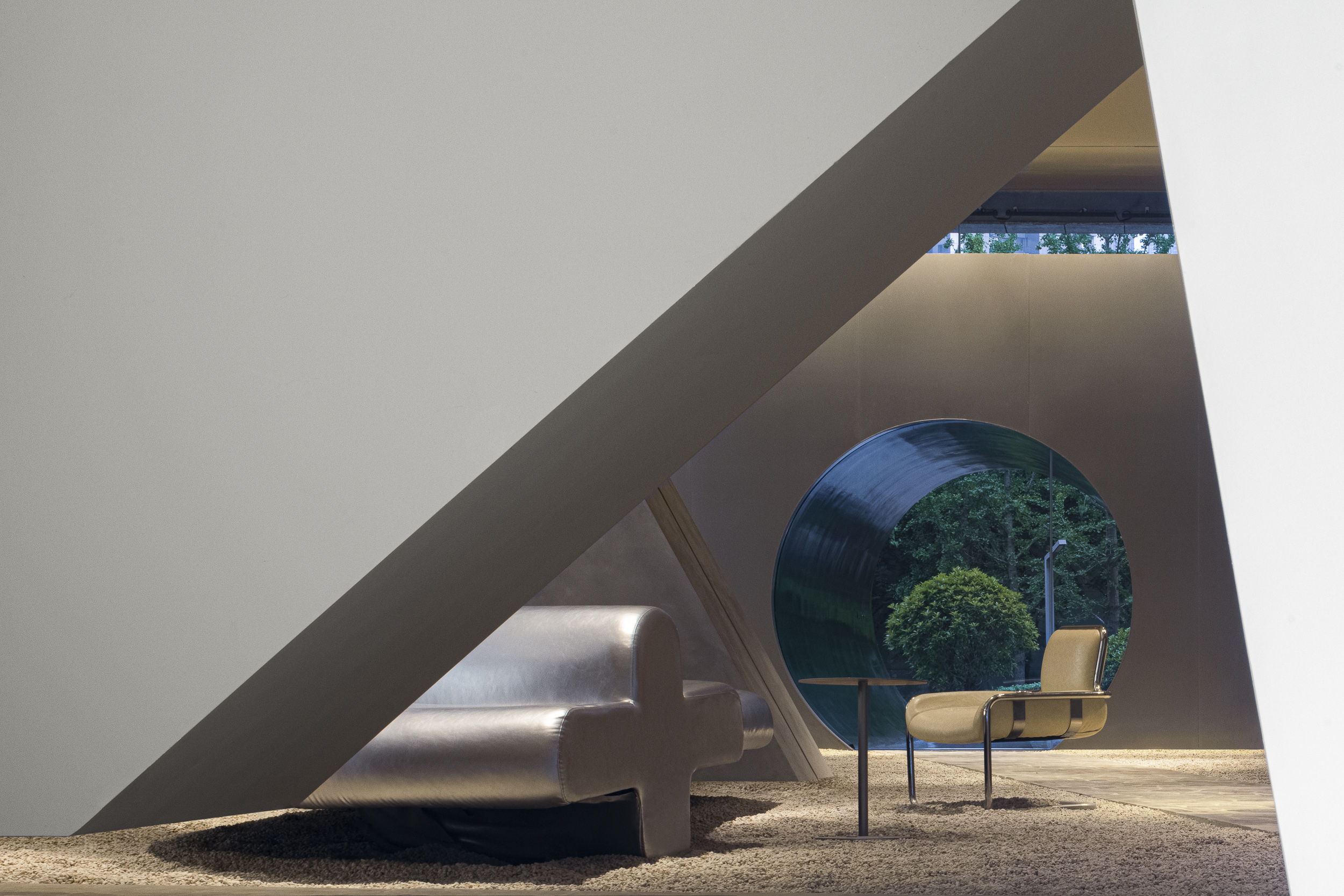 这是一个与外部隔绝开的多元场所。一个以冷硬的几何设计语言去表达的入口,呈现出未来和荒芜感的空间。
It is a diverse place isolated from the outside world. An entrance expressed in a cold and rigid geometric design language presents a space of the future and desolation.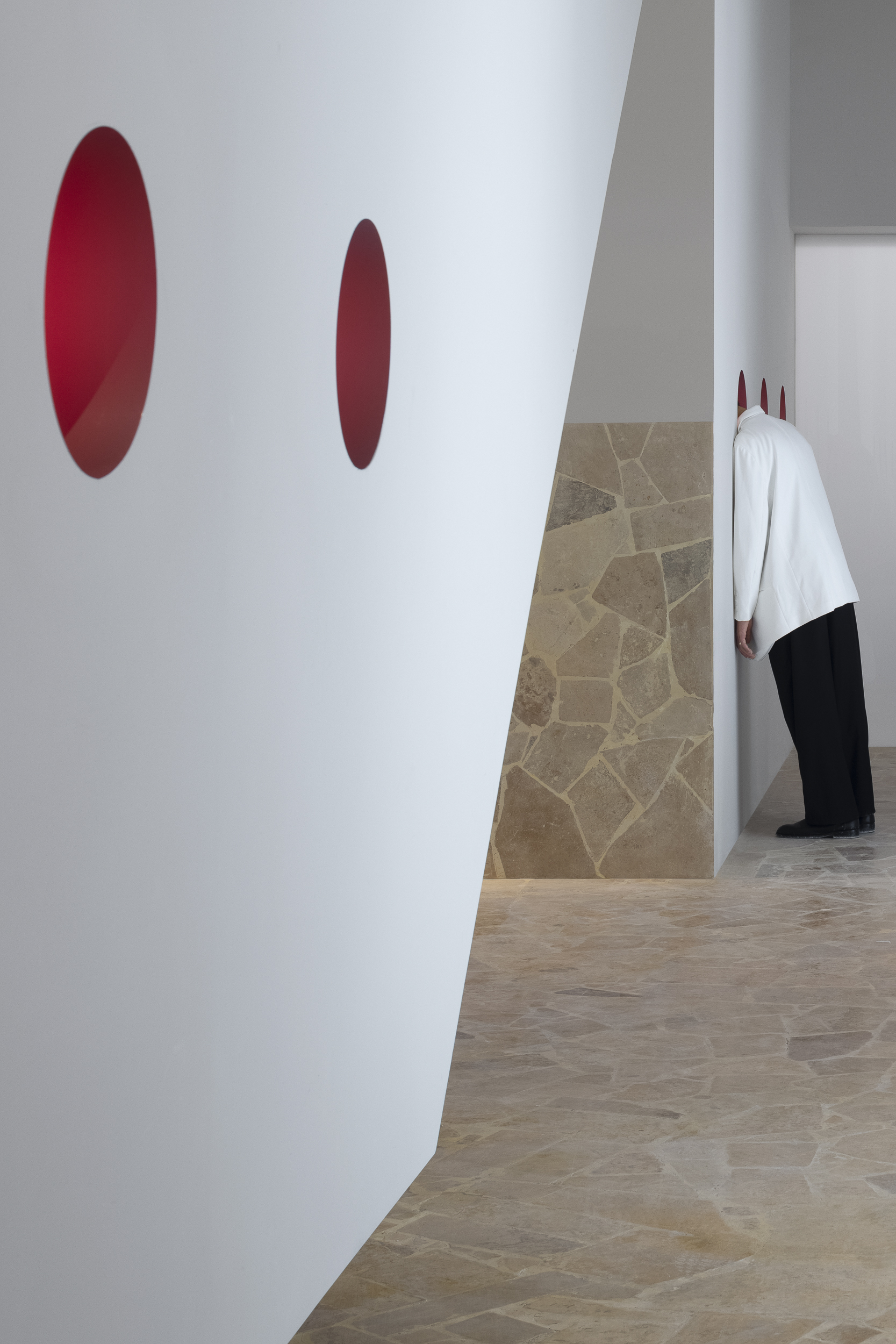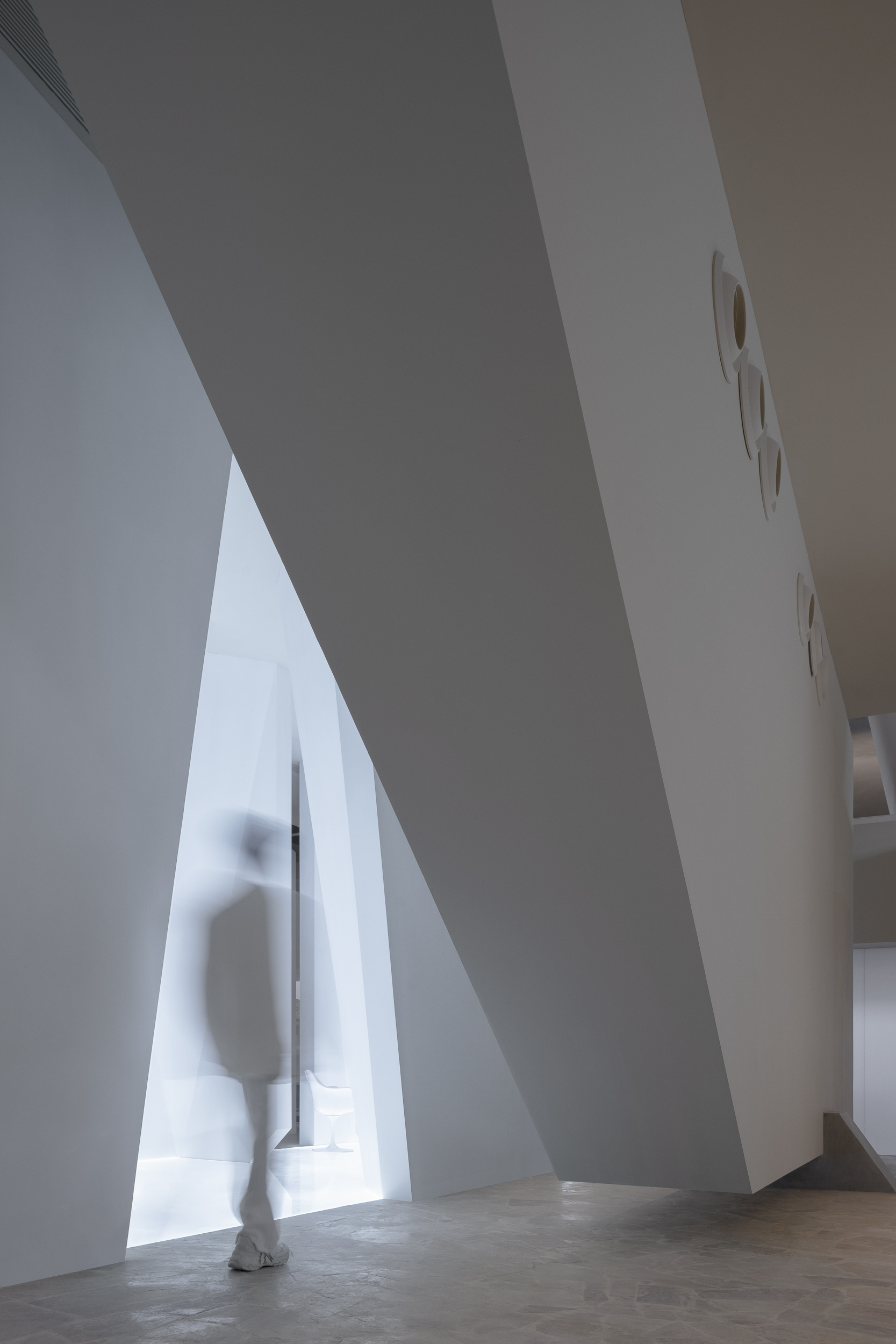 把个体经验中对于几何形态、空间材质的不确定性和游移感,以空间架构的方式体现出来,并从艺术的角度去肯定这种不确定与游移的状态。
The uncertainty and wandering sense of geometric form and spatial material in individual experience is reflected in the form of spatial structure. This state of uncertainty and wandering is affirmed from an artistic point of view.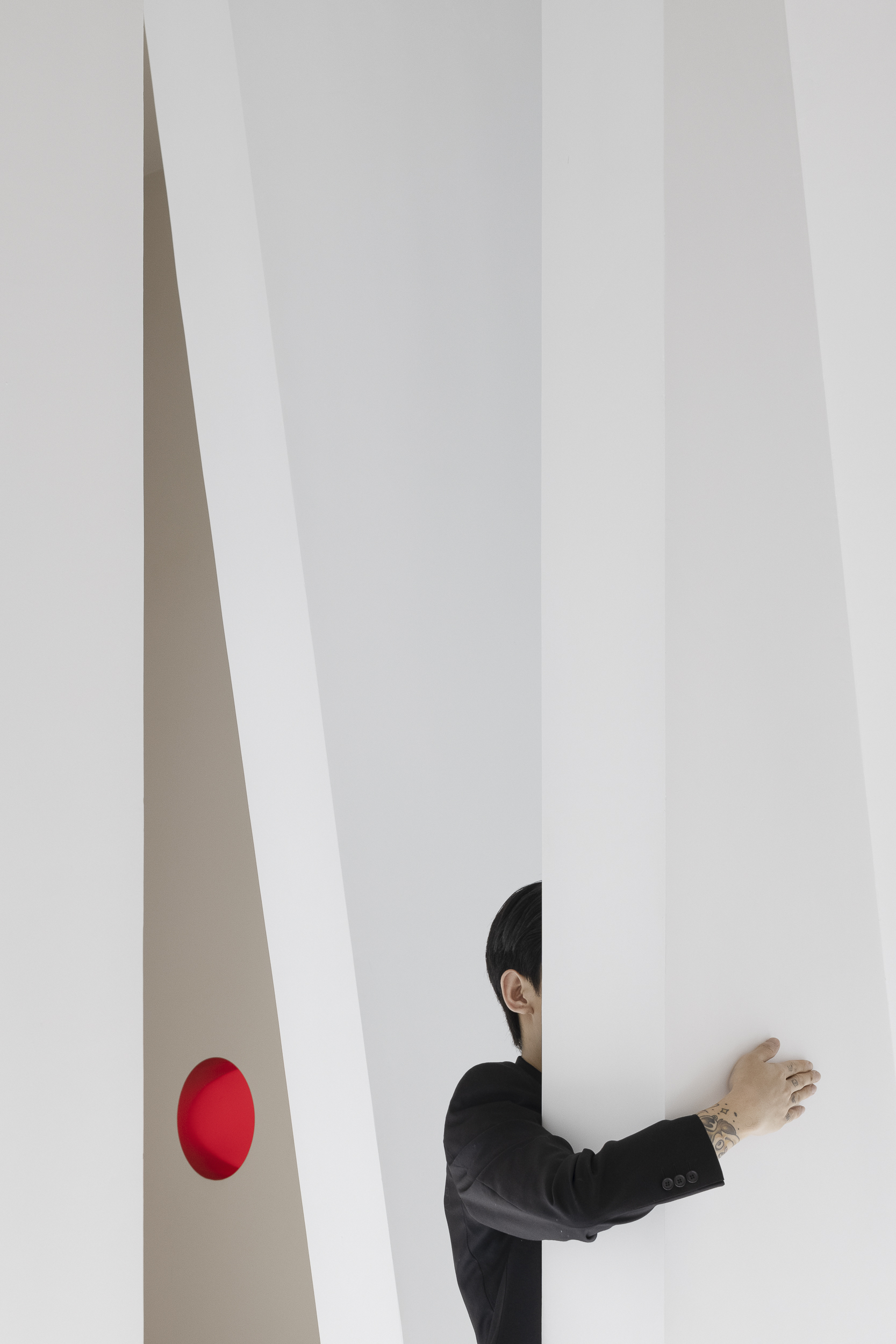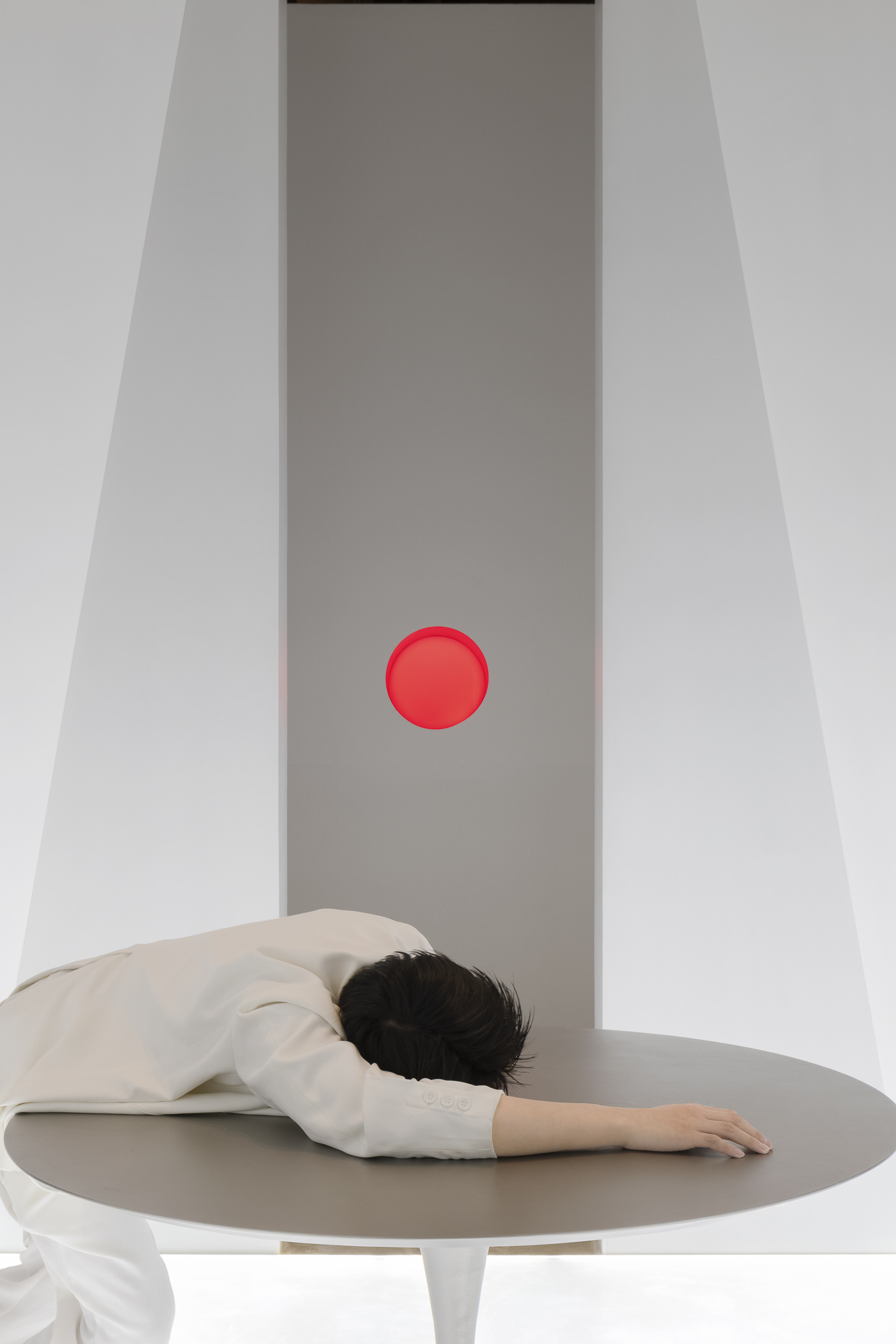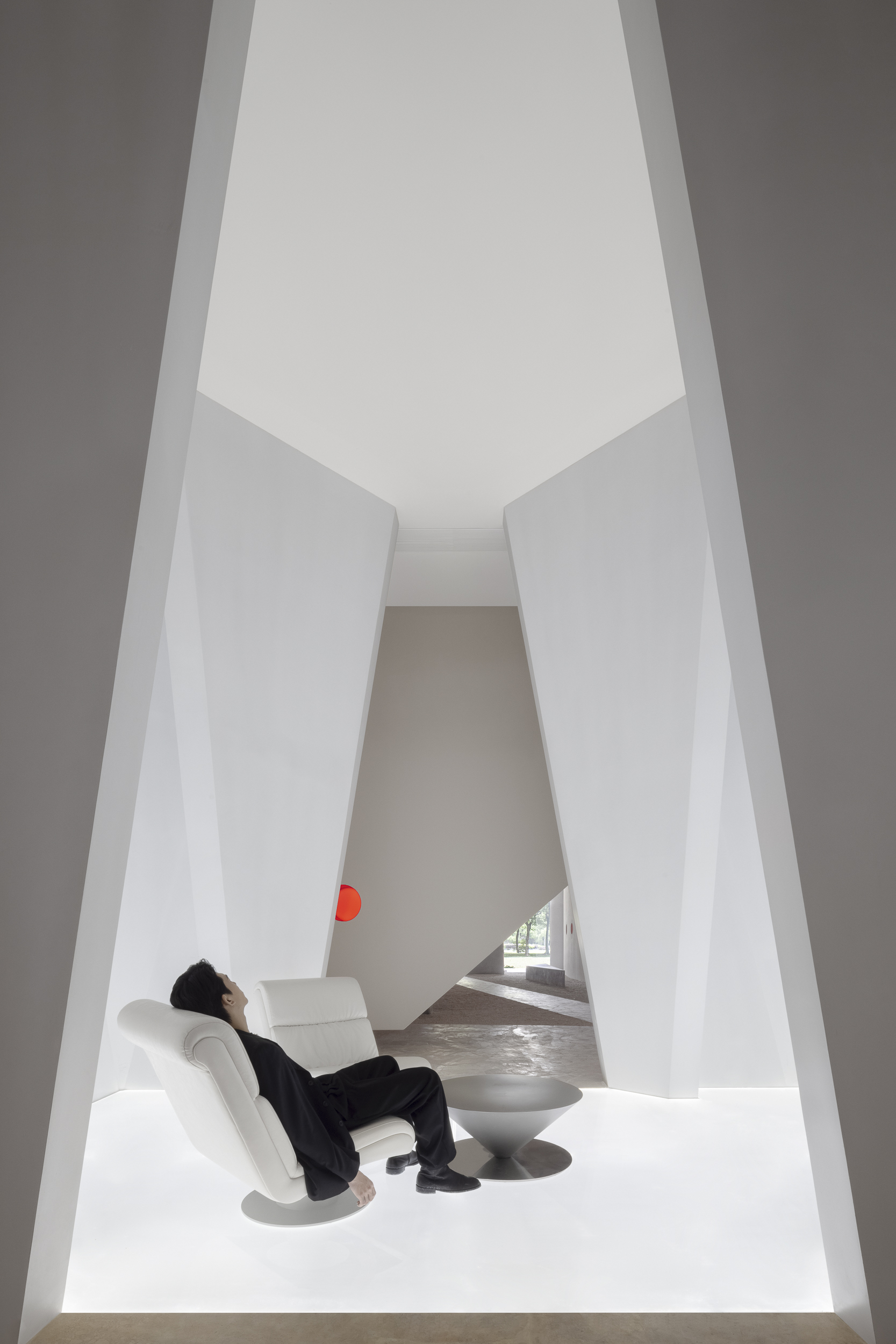 空间中个体无目的的放松
The purposeless relaxation of individuals in space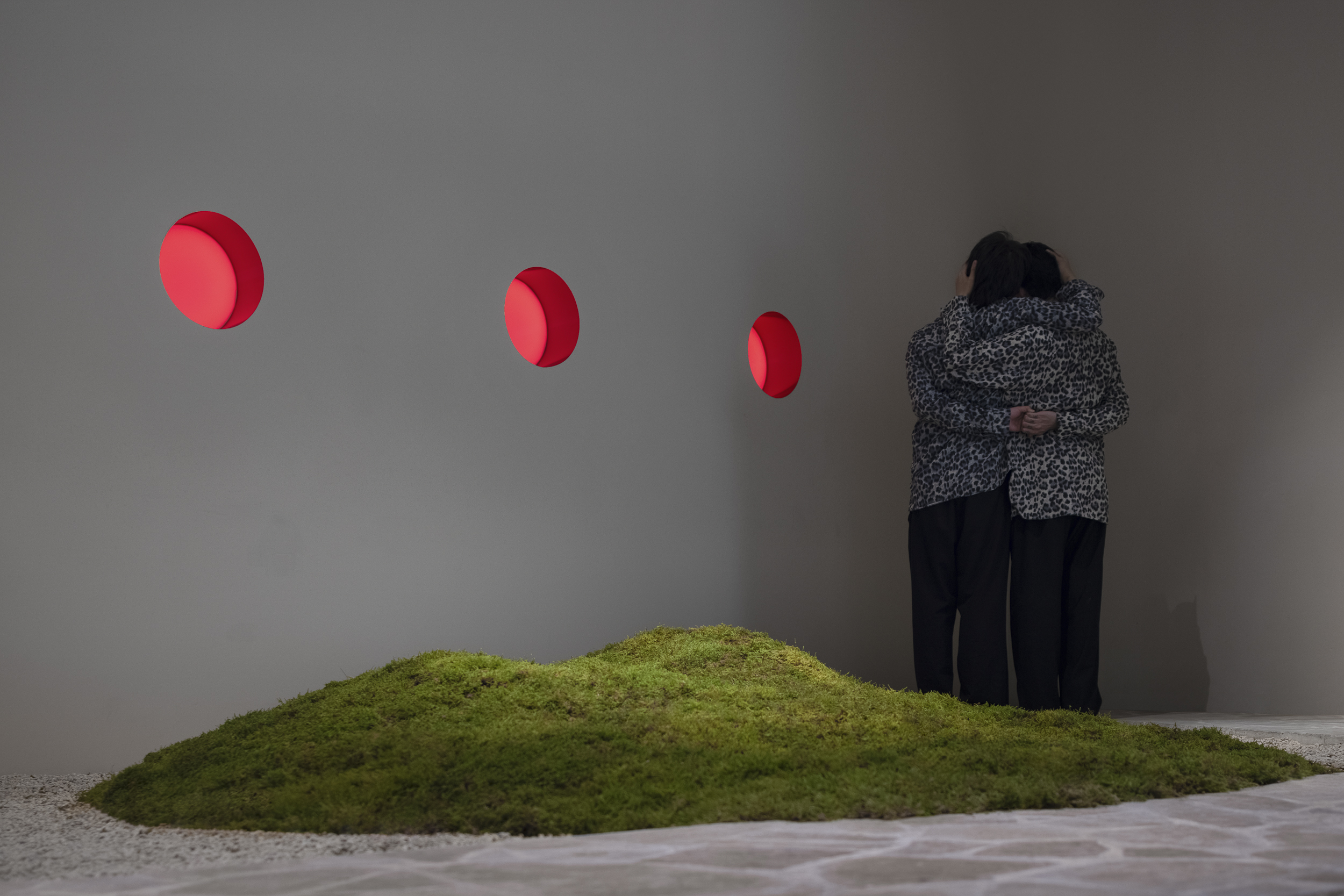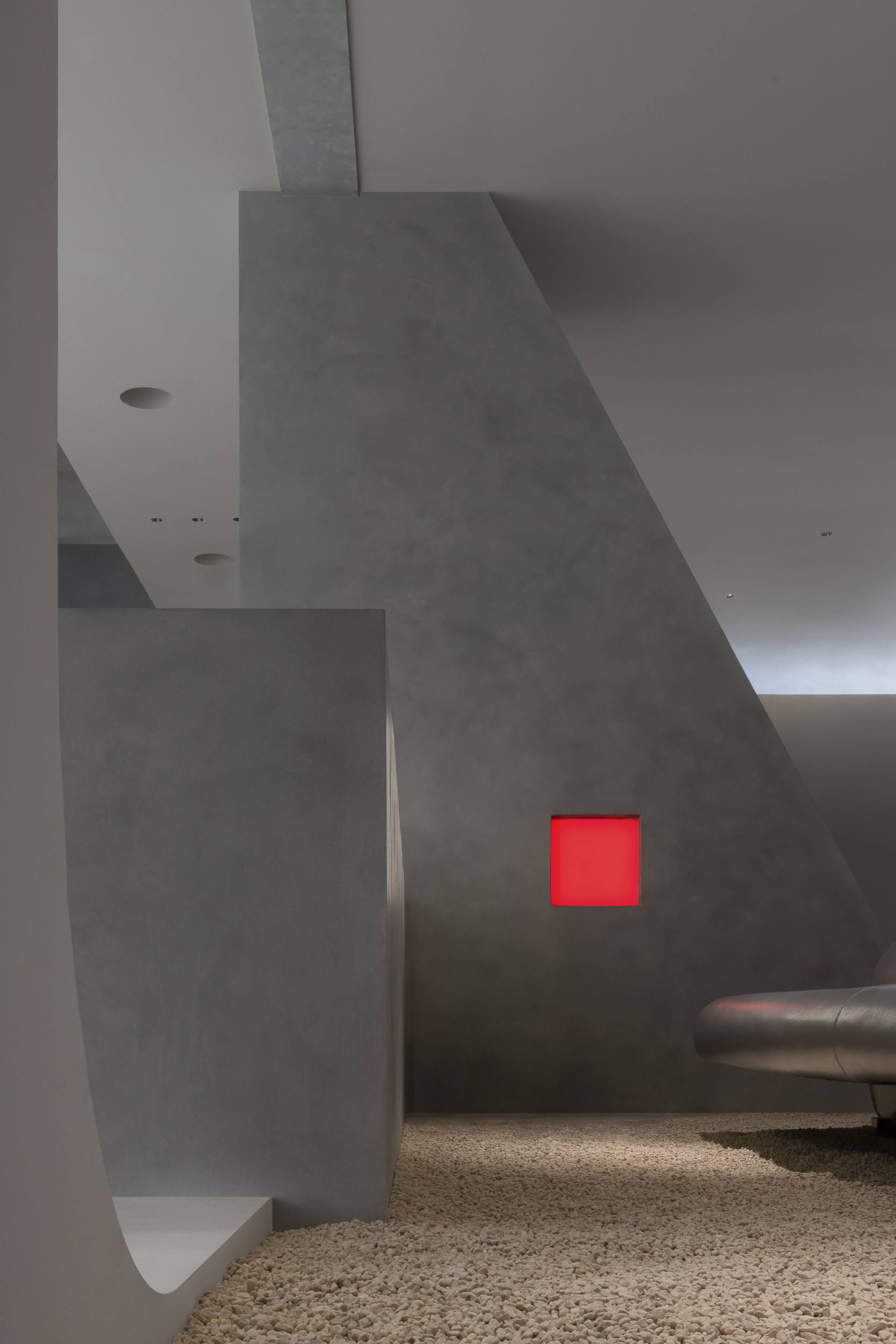 三角造型更像是表达一种残垣,一种被自然历练过的力量。空间不断重复的方、圆、三角元素向一个纬度加深了这种力量的厚度,这是是表达对当下的敬畏,也是未来给我们的疏远的临近感。
The triangular shape is more like expressing a kind of ruins, a kind of strength that has been experienced by nature. The repeated square, circle and triangular elements of the space deepen the thickness of this power to a latitude, which is to express the awe of the present, and also the sense of alienation and proximity that the future will give us.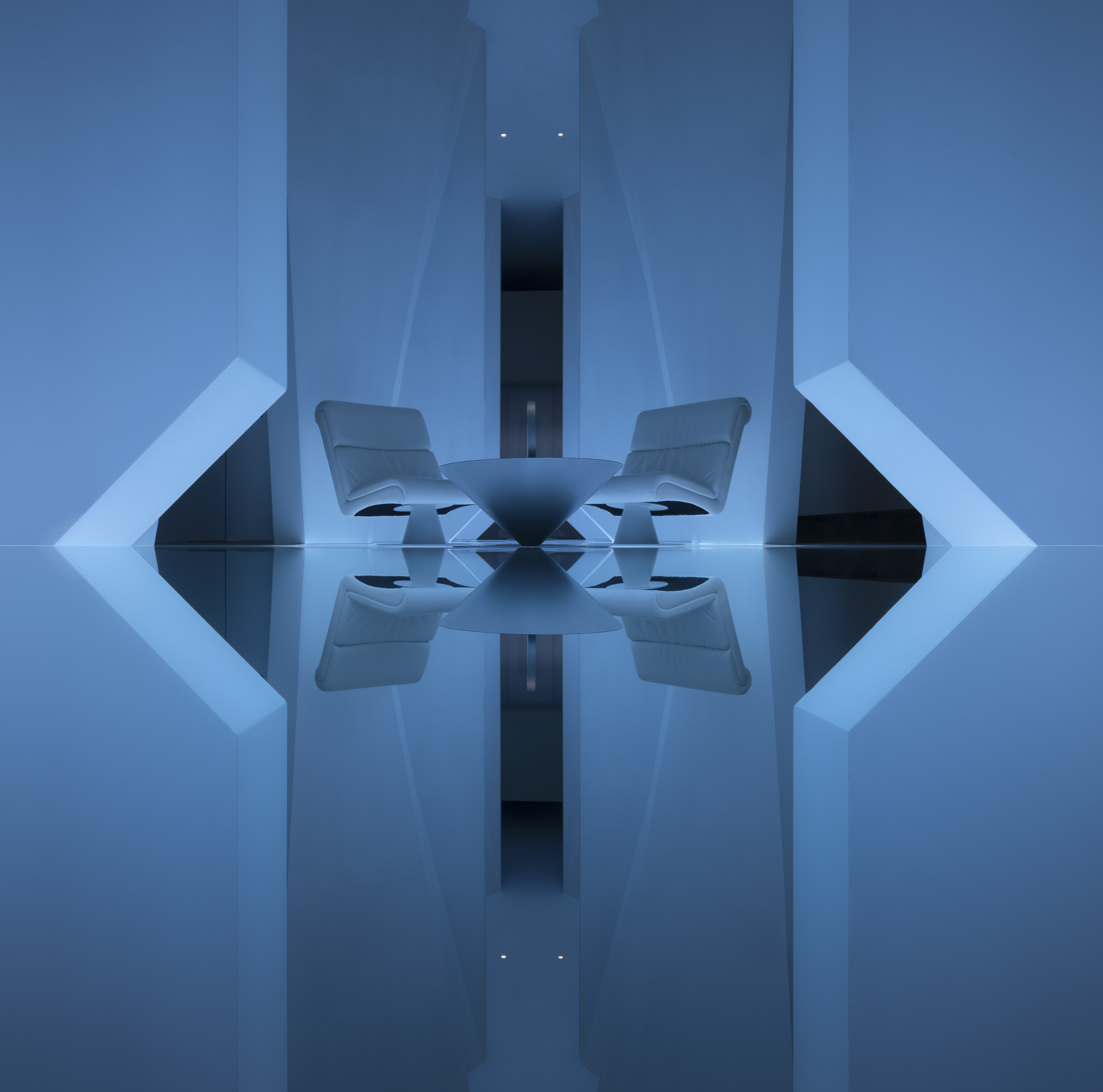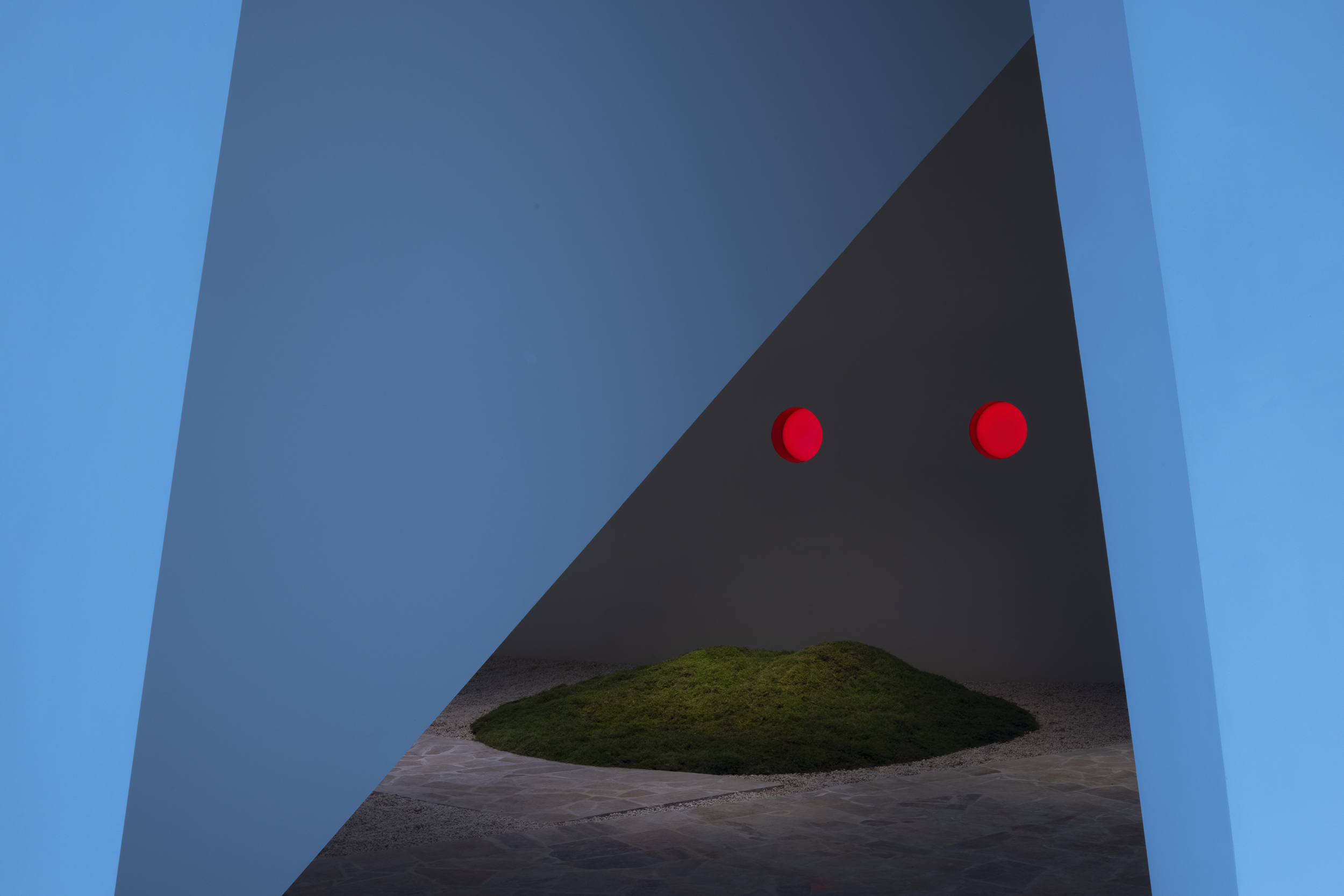 这是一个感官交互的世界,抽离一部分,再接近一部分。从现实环境中抽离出来一部分,去接近预设的场景,与装置和摆设产生自联的故事性和趣味性,展开空间和人的交互。
This is a world of sensory interaction, a part is pulled away and a part is approached. A part is extracted from the real environment, to approach the preset scene, and to generate a story and interest that is self-connected with the installation and furnishings, and to expand the interaction between space and people.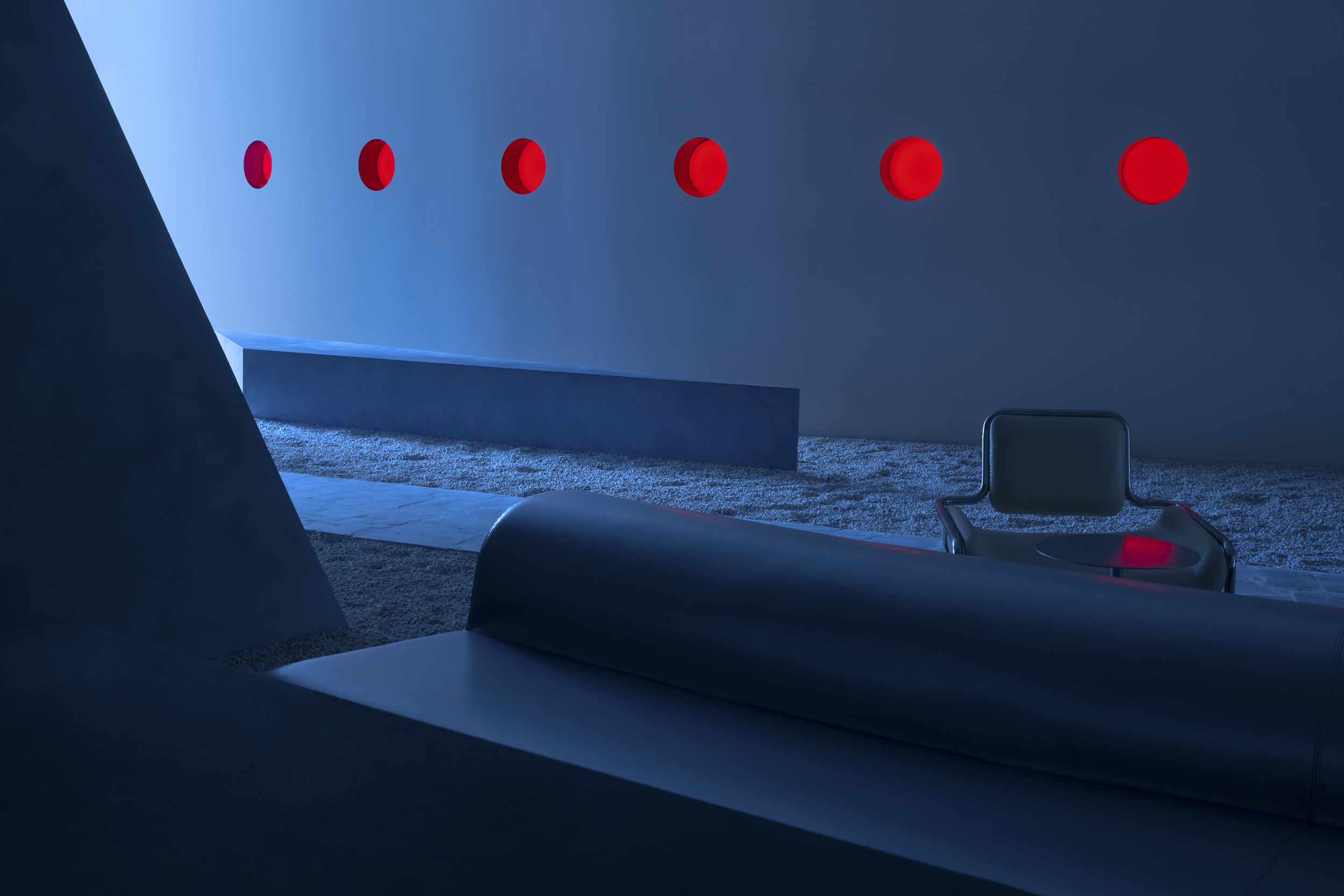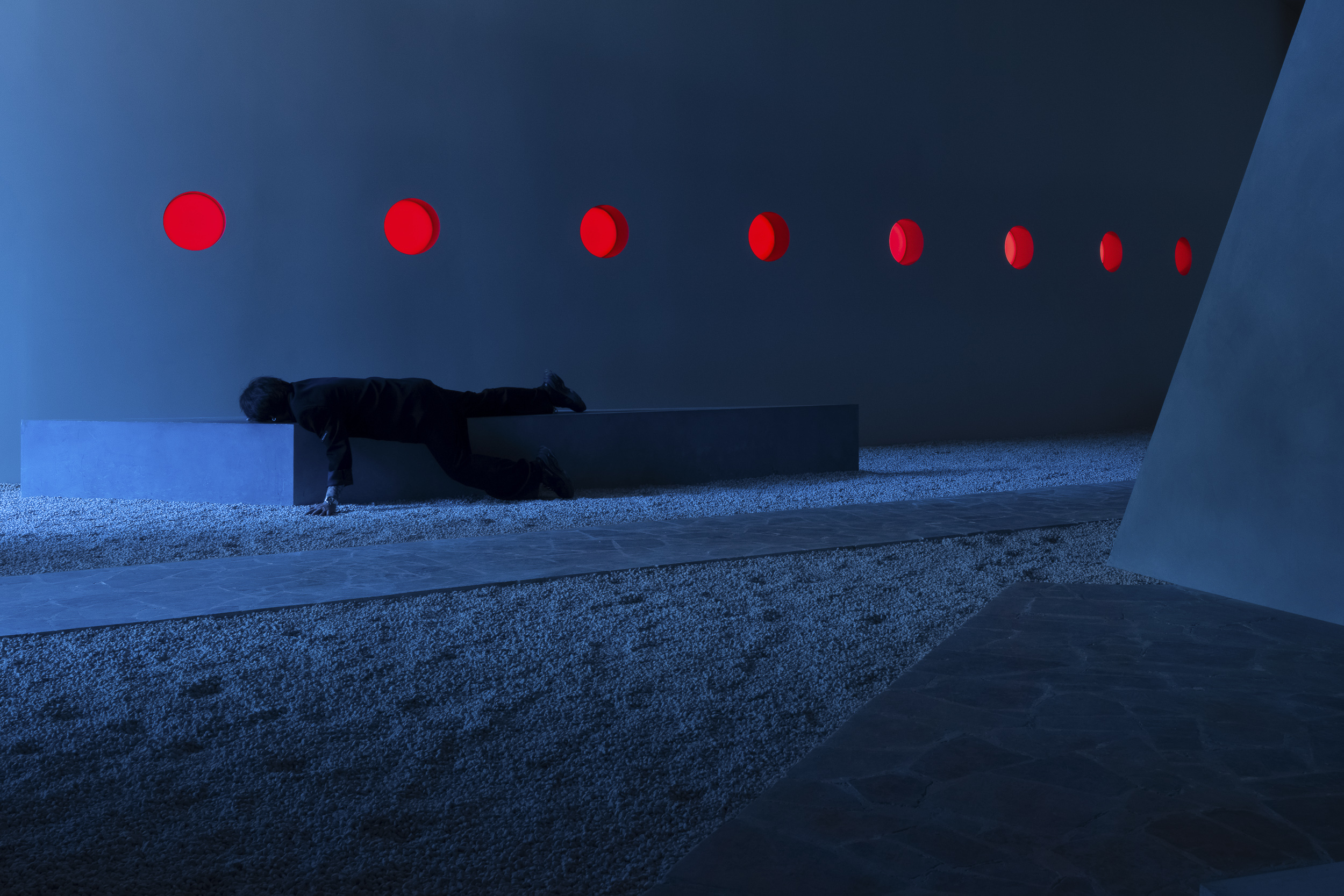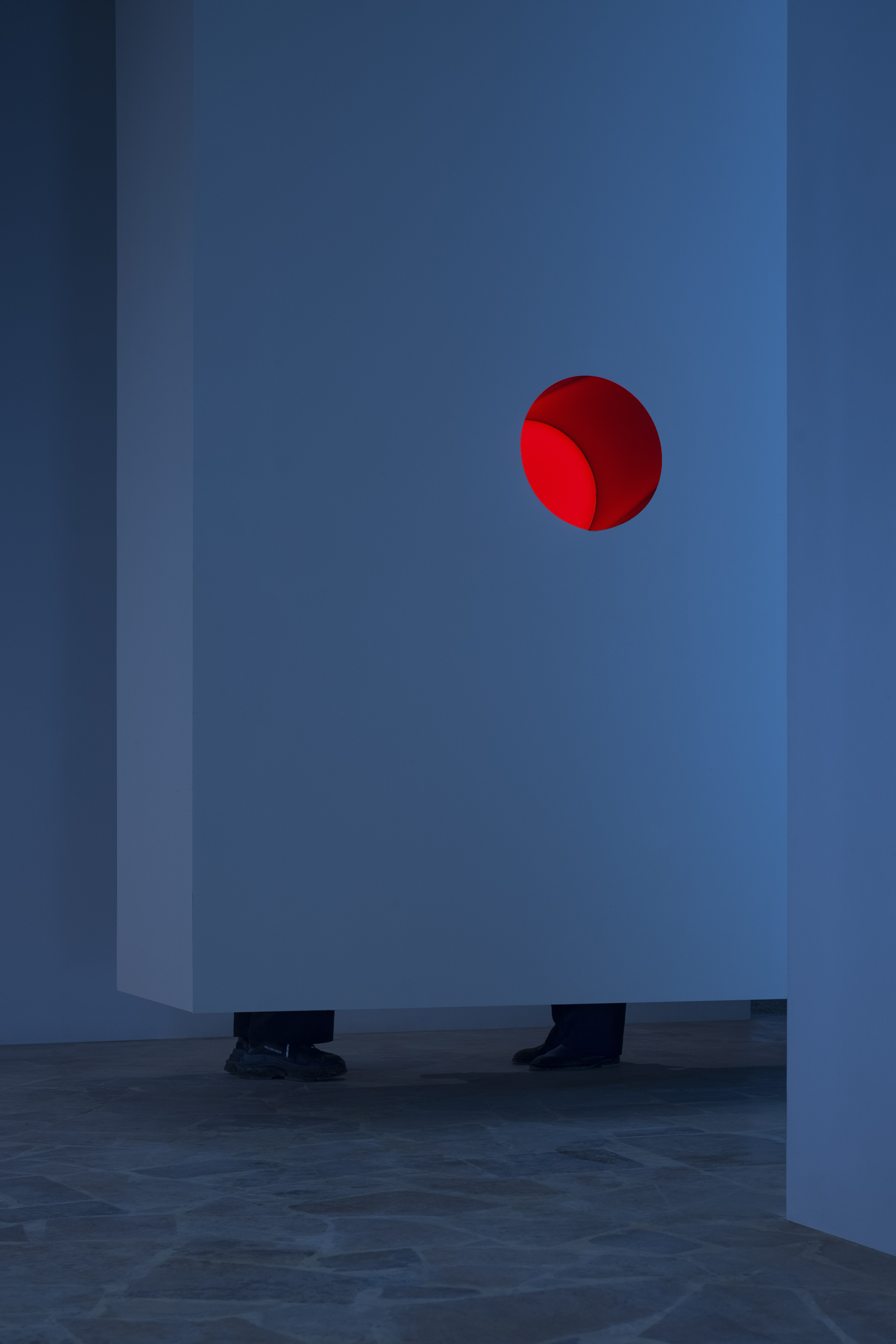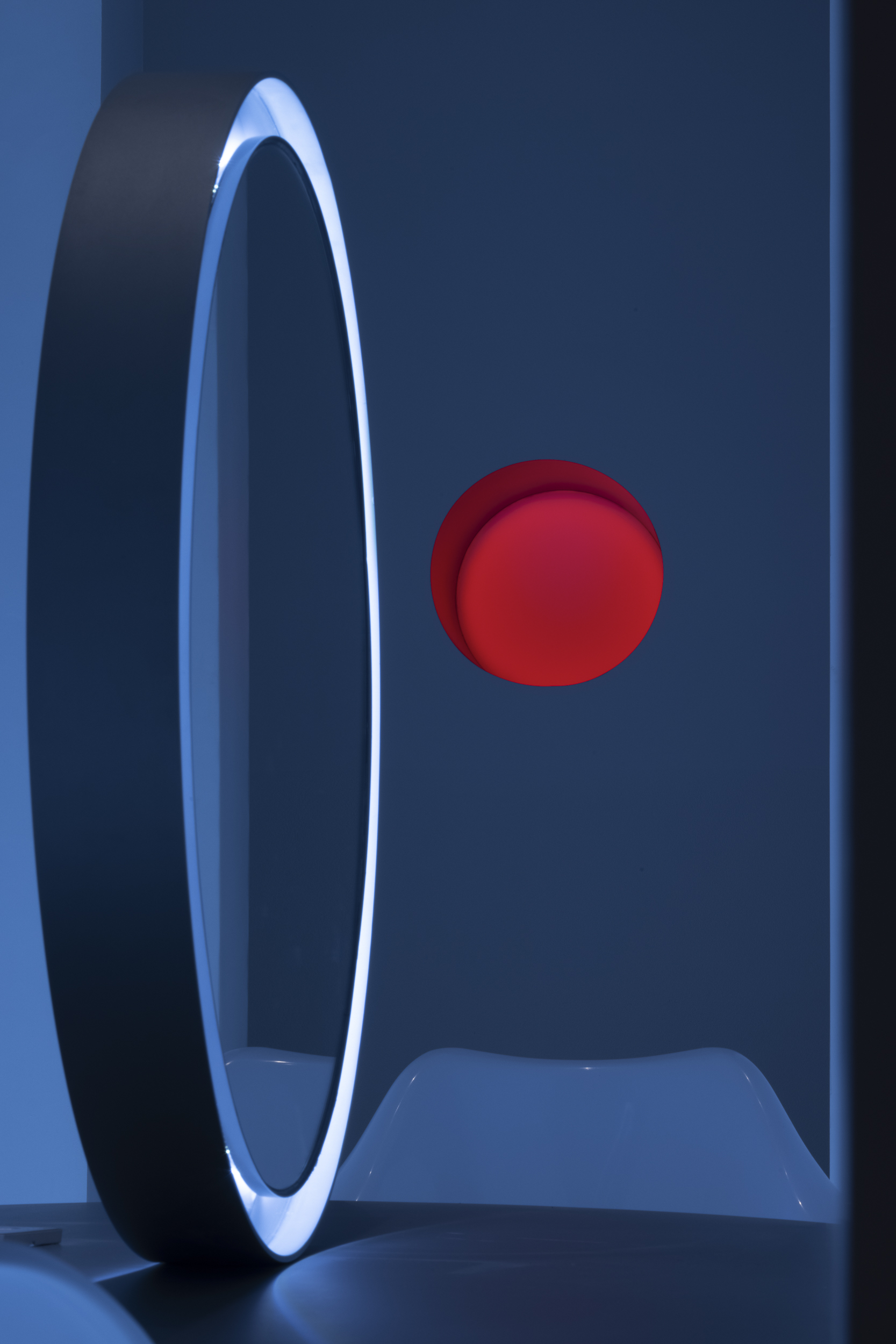 墙面上序列排布的圆,像是"诺亚方舟"的窗口,是科技给予的同重力的对抗,是给予的时间于现在的停驻,是意识无目的的游离。
The circles arranged in sequence on the wall are like the windows of "Noah's Ark". They are the confrontation with gravity given by technology, the time given to stop in the present, and the purposeless wandering of consciousness.
---