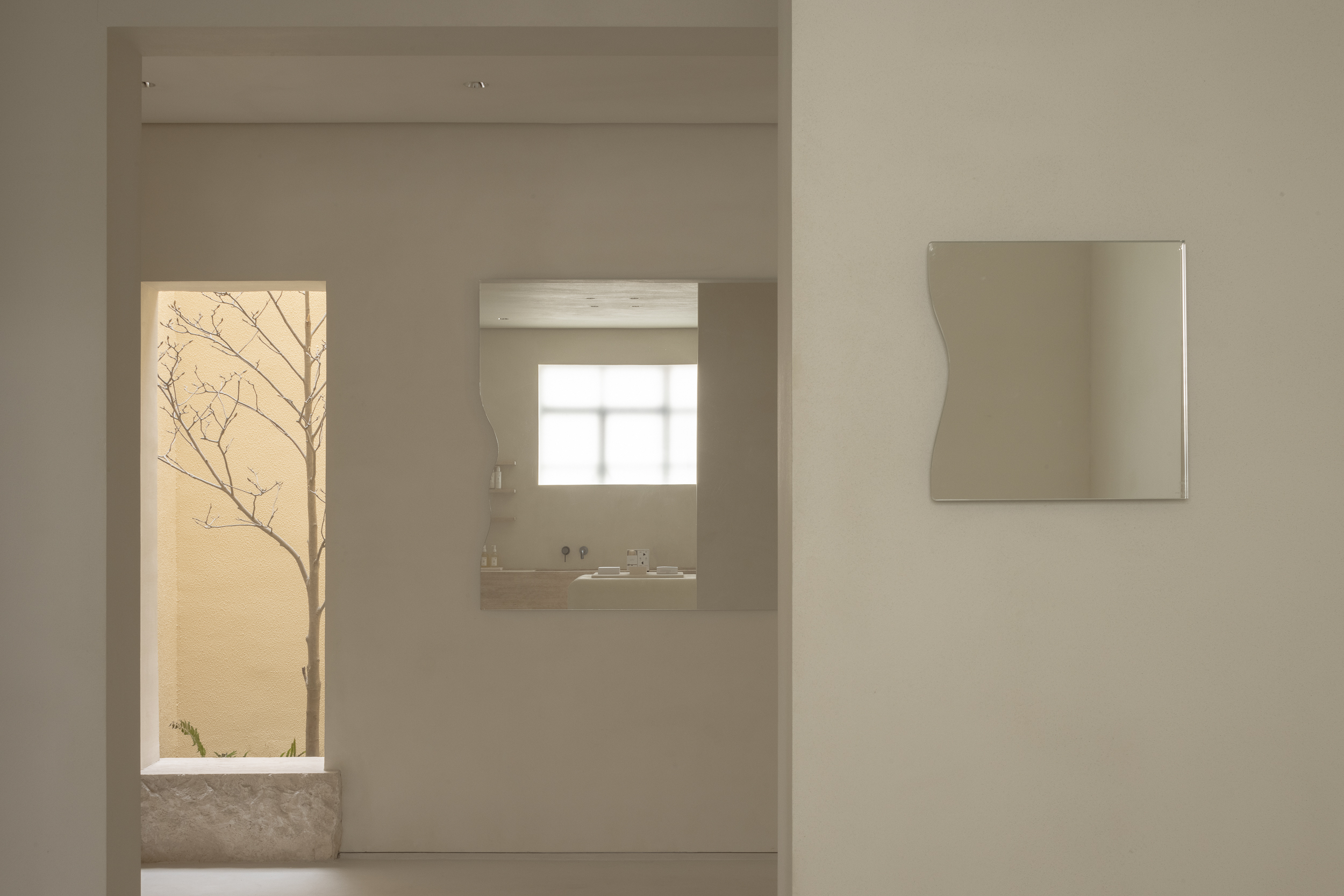 慢下来,给自己留一些空间,
Slow down, give yourself some space,
去感受日常,去欣赏生活。
to feel the daily life, to appreciate the life.
---
山水有可行者,有可望者,有可游者,有可居者。
Landscapes are divided into those that can walk in between, those that are easy to climb and look at, those that are suitable for a leisurely tour and those that are comfortable enough to live in.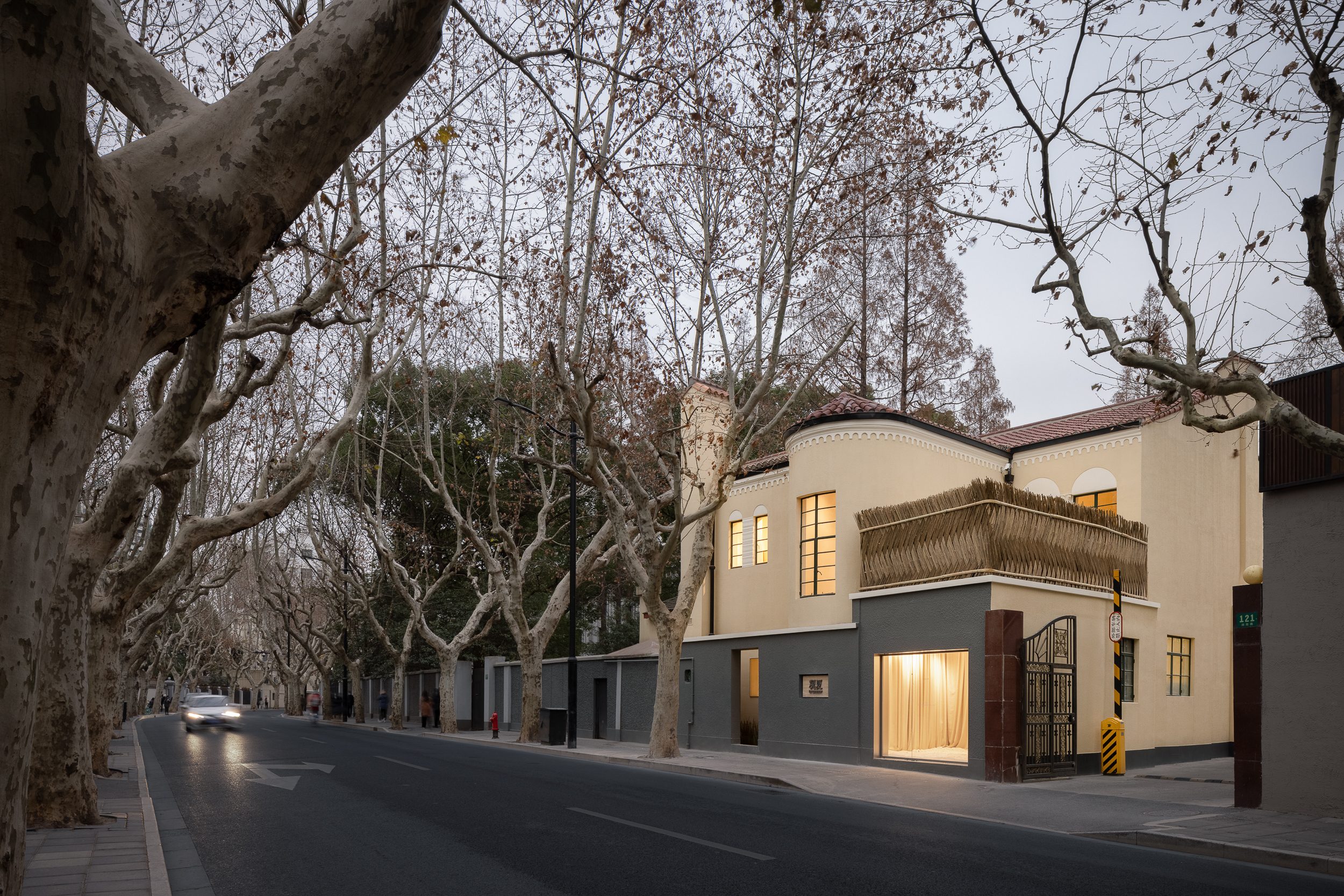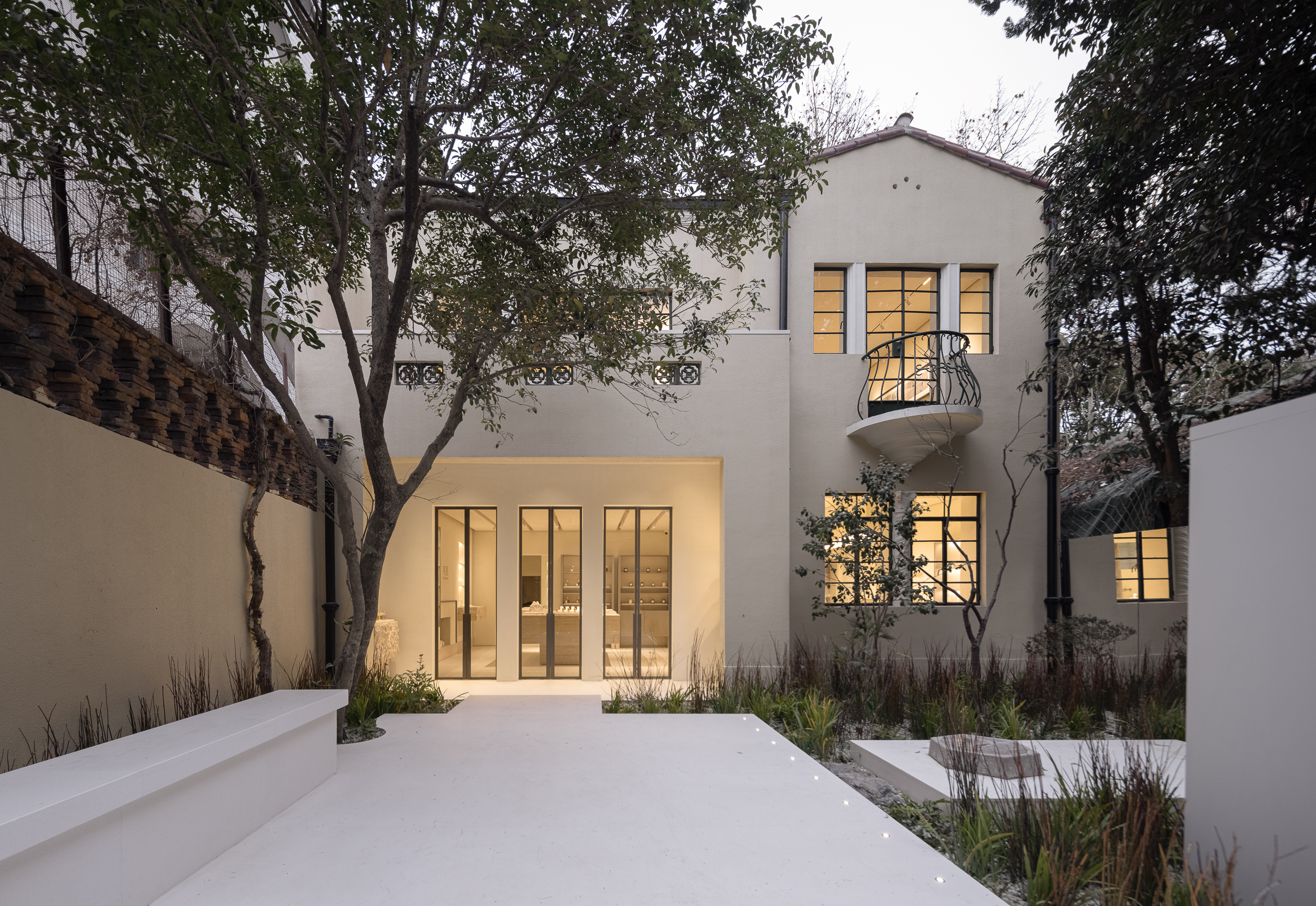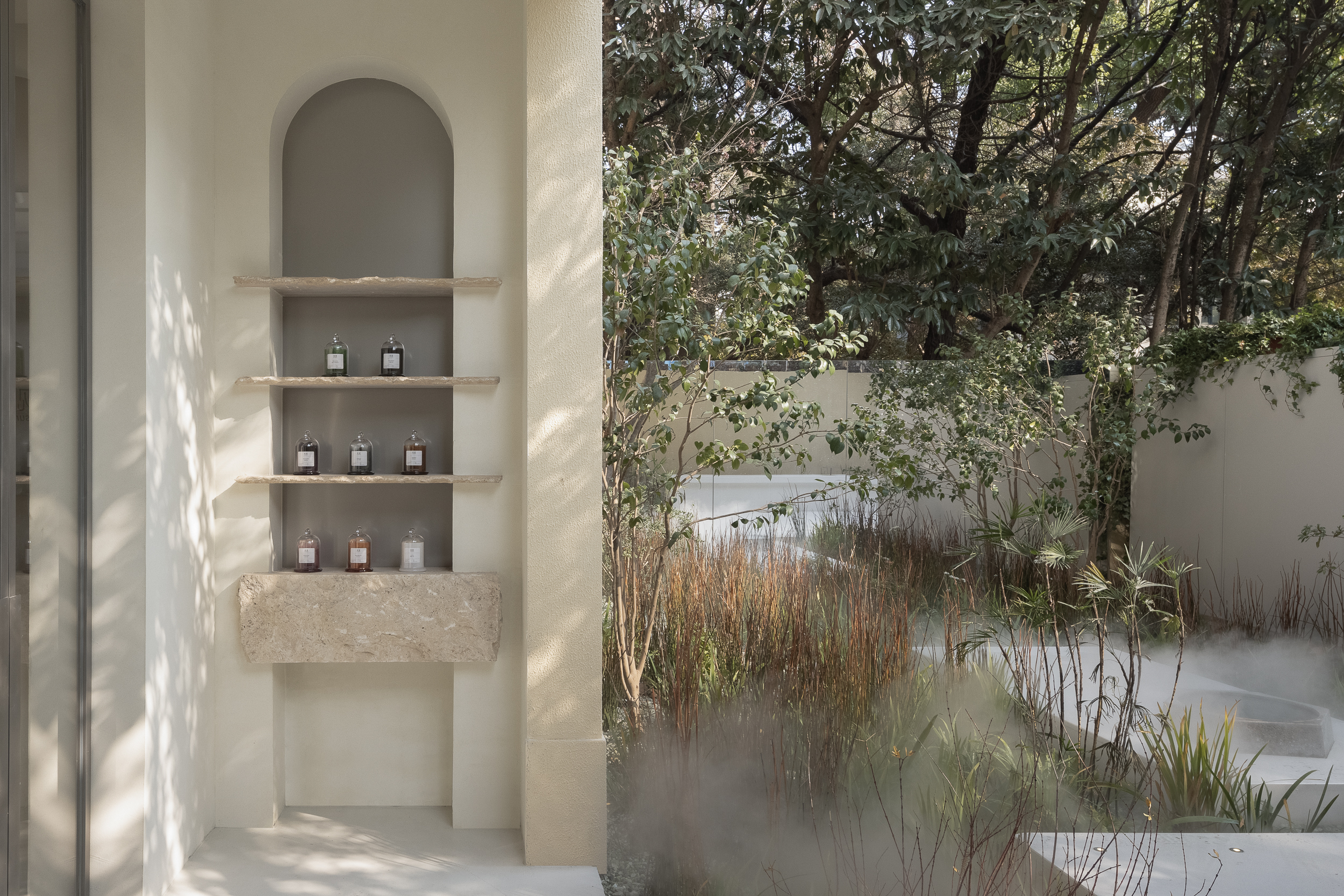 中国人记忆中的情意结,将这座古老的西班牙式老洋房从沉睡中重新"唤醒"。观夏闲庭的设计是一场舒适与平衡的选择。尊重已经发生的故事,以克制的手法让旧建筑在当下的语境舒适的生存。一座值得被 "介入" 的历史建筑中藏匿着一个关于东方故事的场所。
The complex in Chinese memory has "awakened" this old Spanish-style old house from its slumber. The design of To Summer Xian Ting is a choice of comfort and balance. Respect the stories that have happened, and use restraint to let the old buildings survive comfortably in the current context. A place of oriental stories hidden in a historic building worthy of "intervention".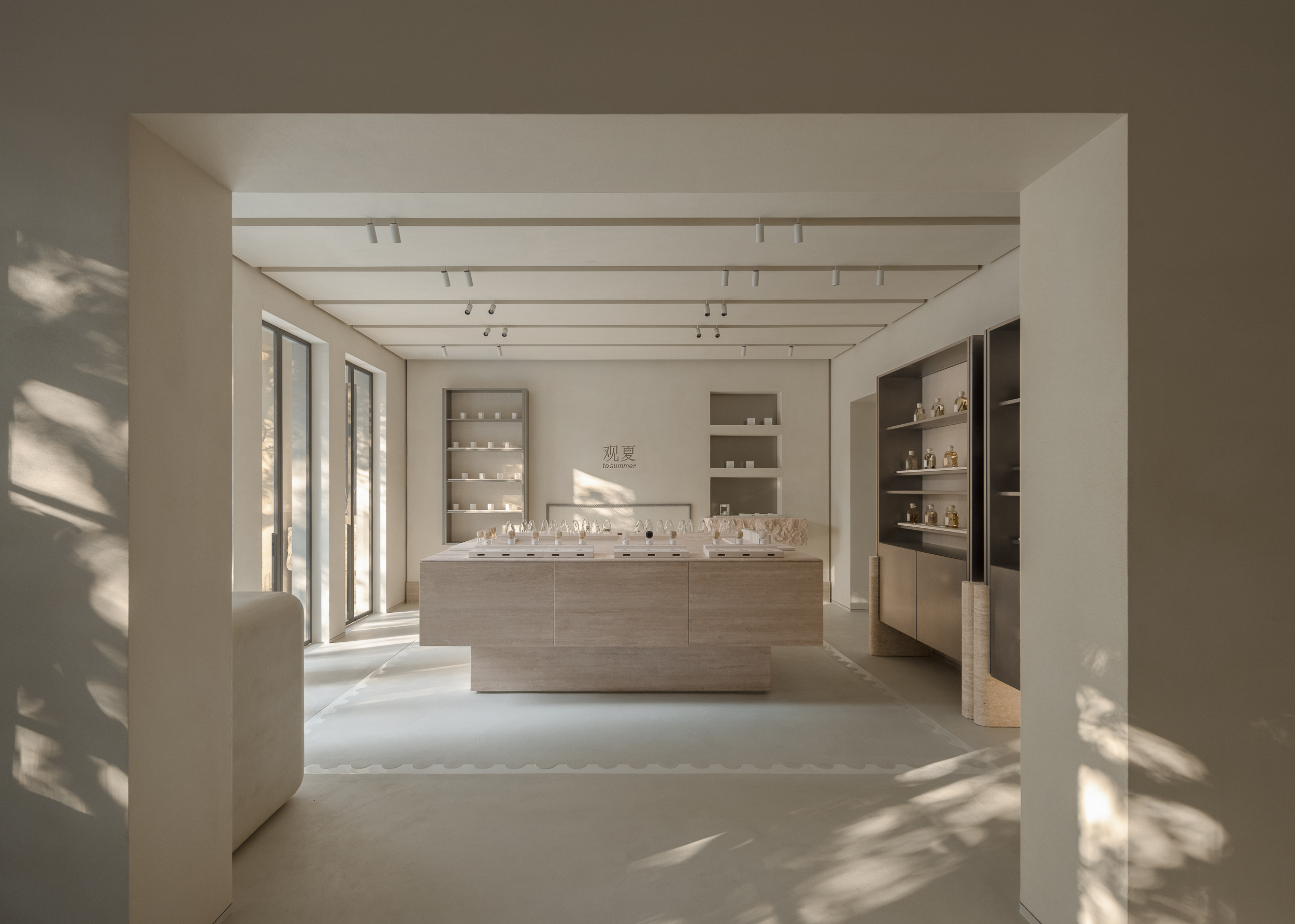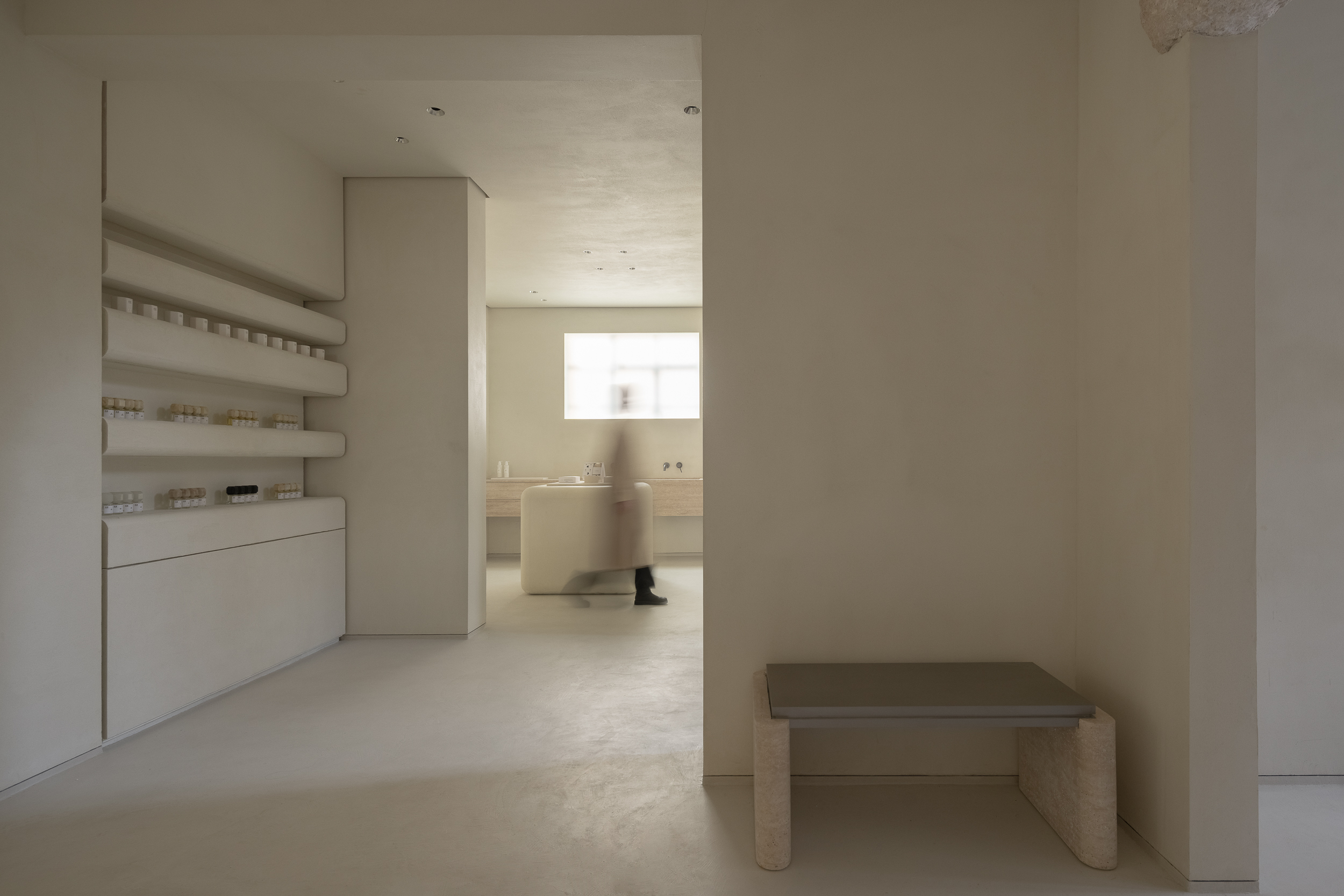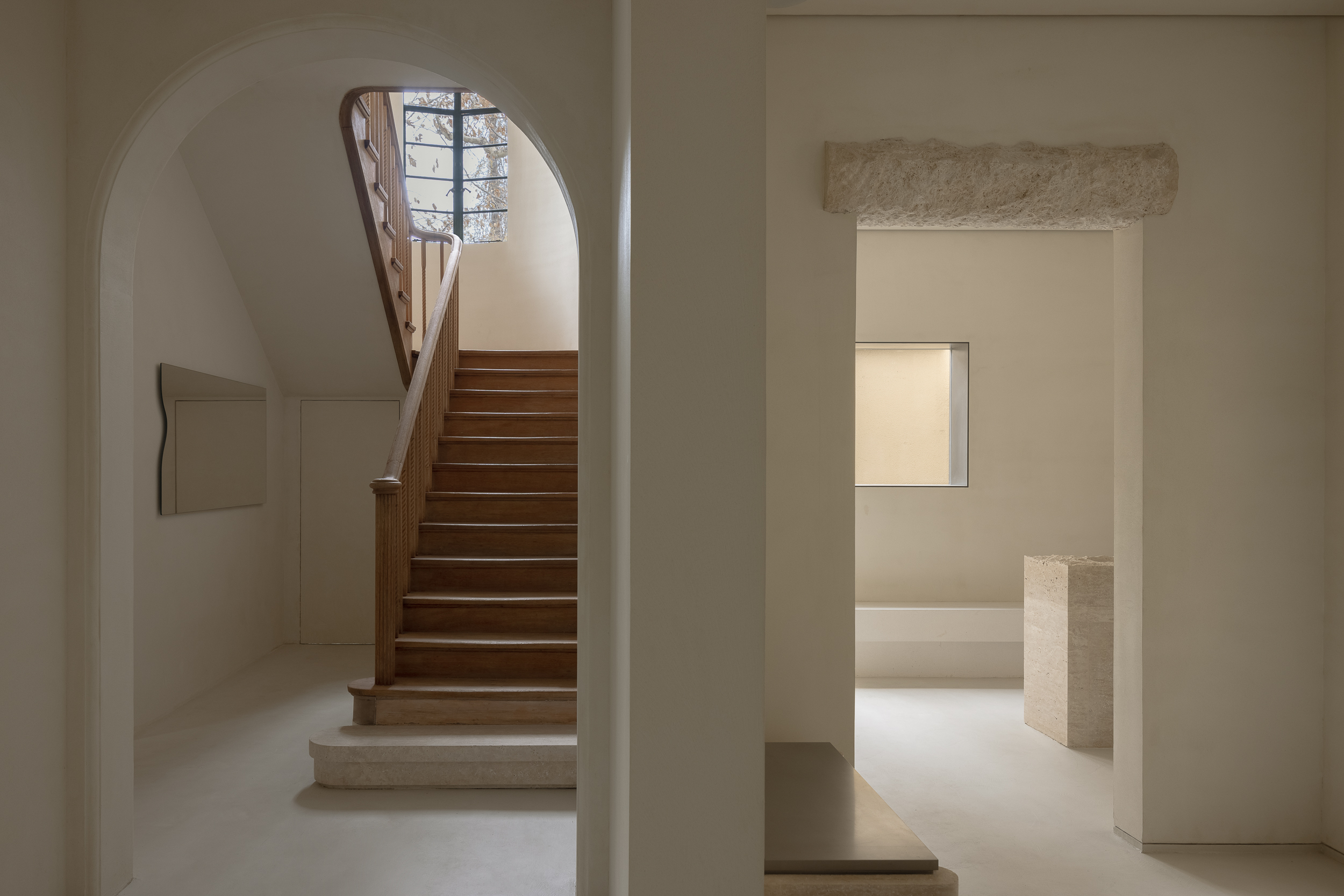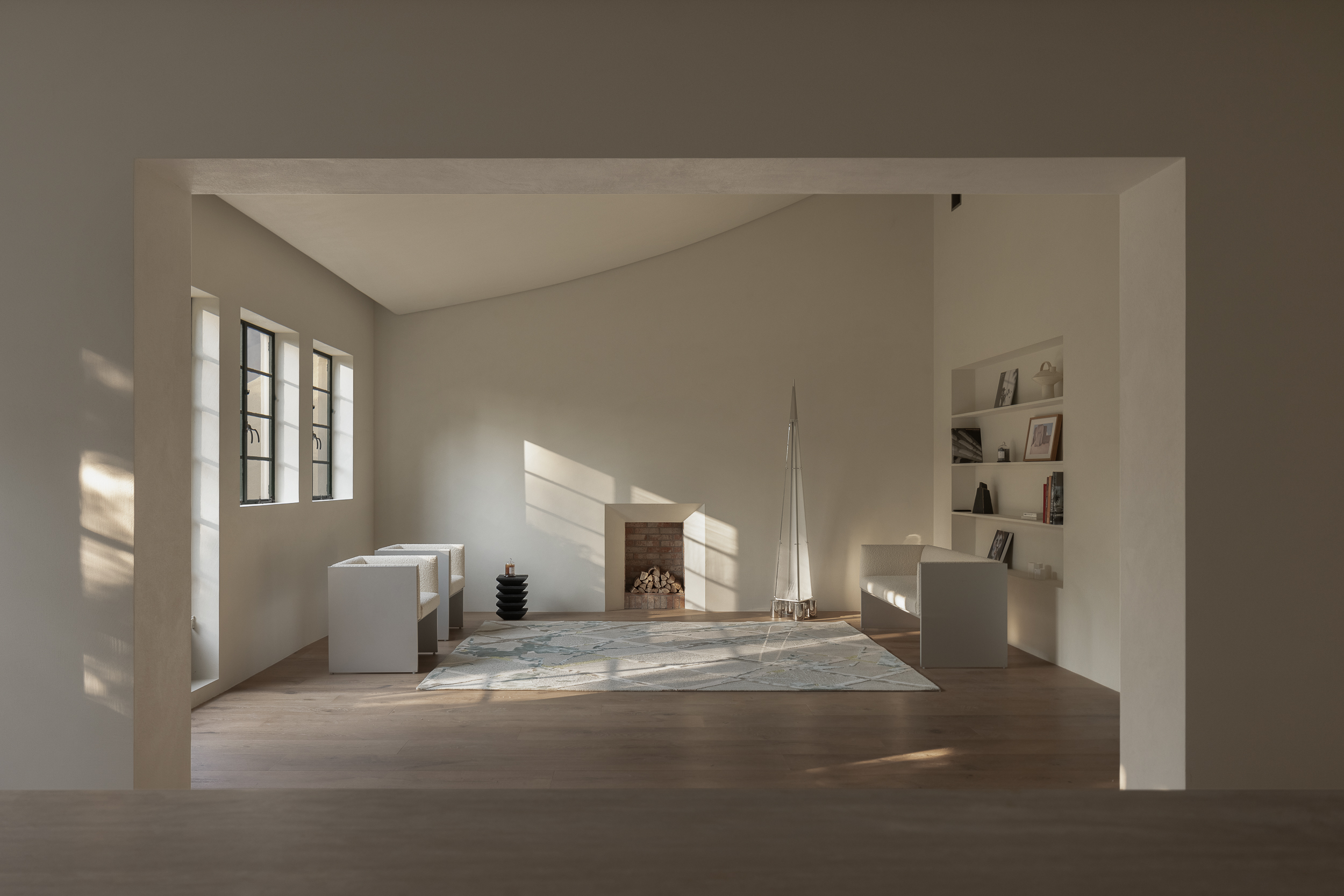 这里的"闲"并不是只是物理上的状态,而是一种经过选择后的心态。你可以将闲庭称为"家",因为"在家不干有用、有效率的事情"。那些无用的、微小的生命细节都会成为当下"最重要的事情"。
The "idle" here is not just a physical state, but a state of mind after selection. You can call To Summer Xianting "home", because there is no useful and efficient thing at home. Those useless, tiny details of life will become the "most important thing" at the moment.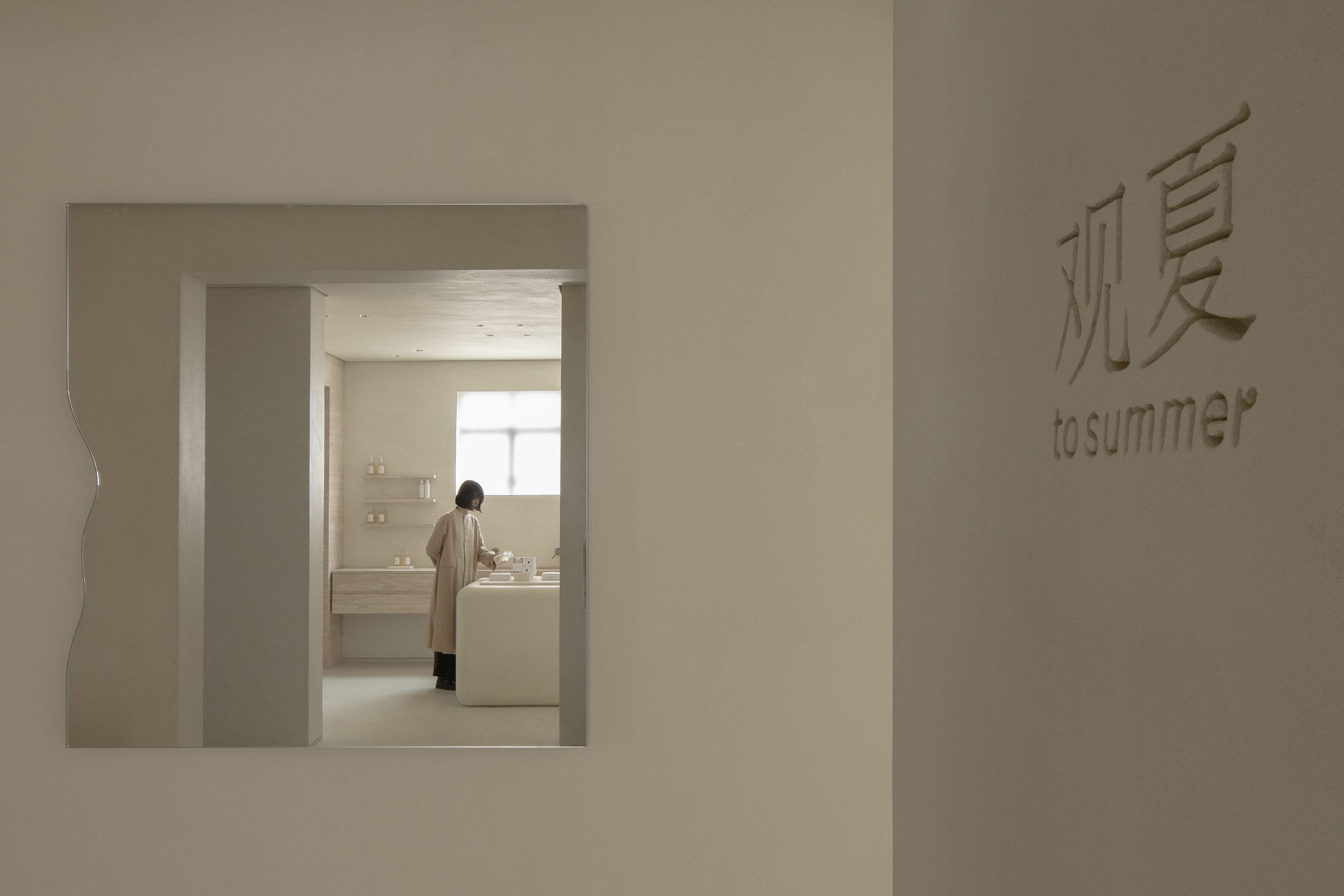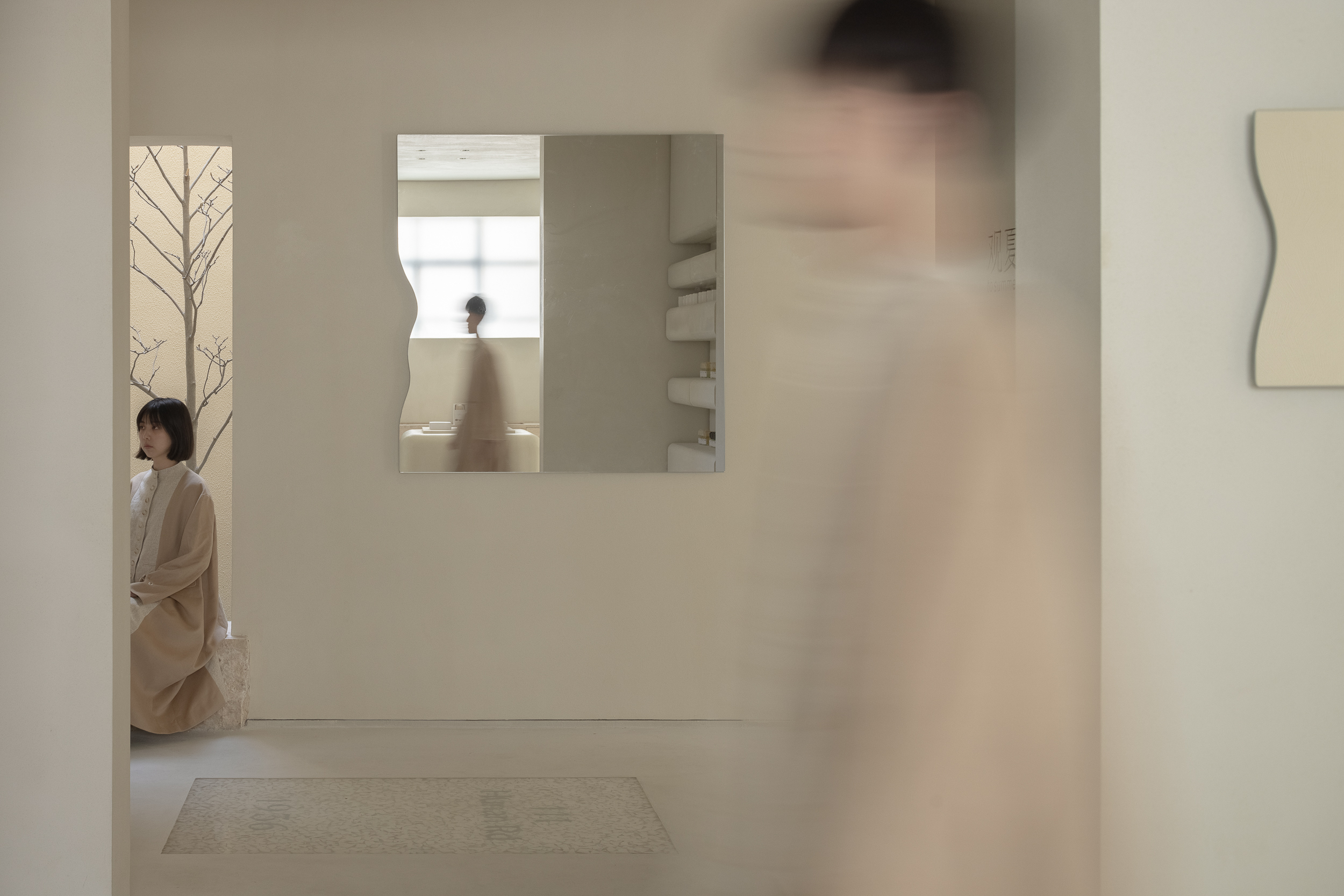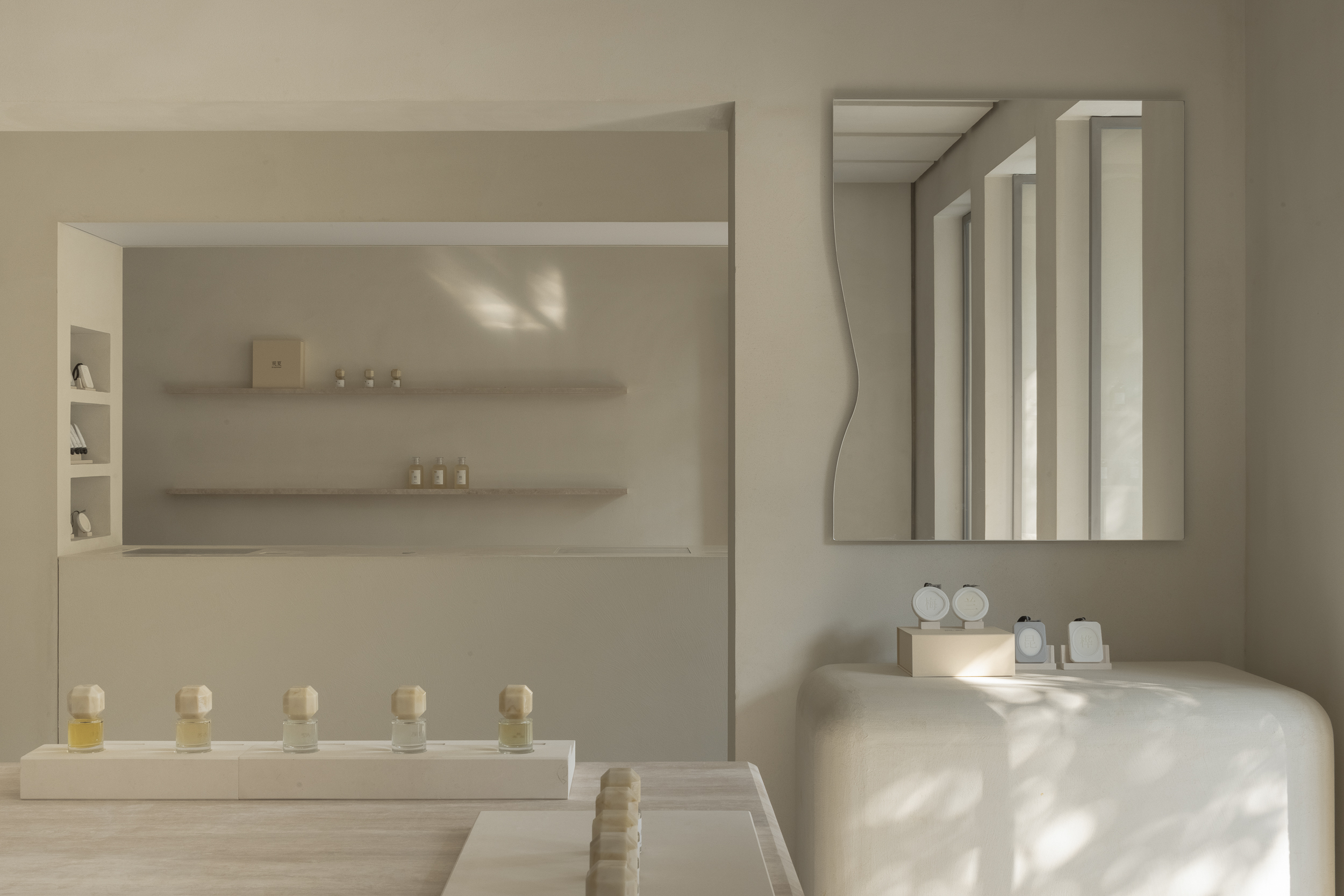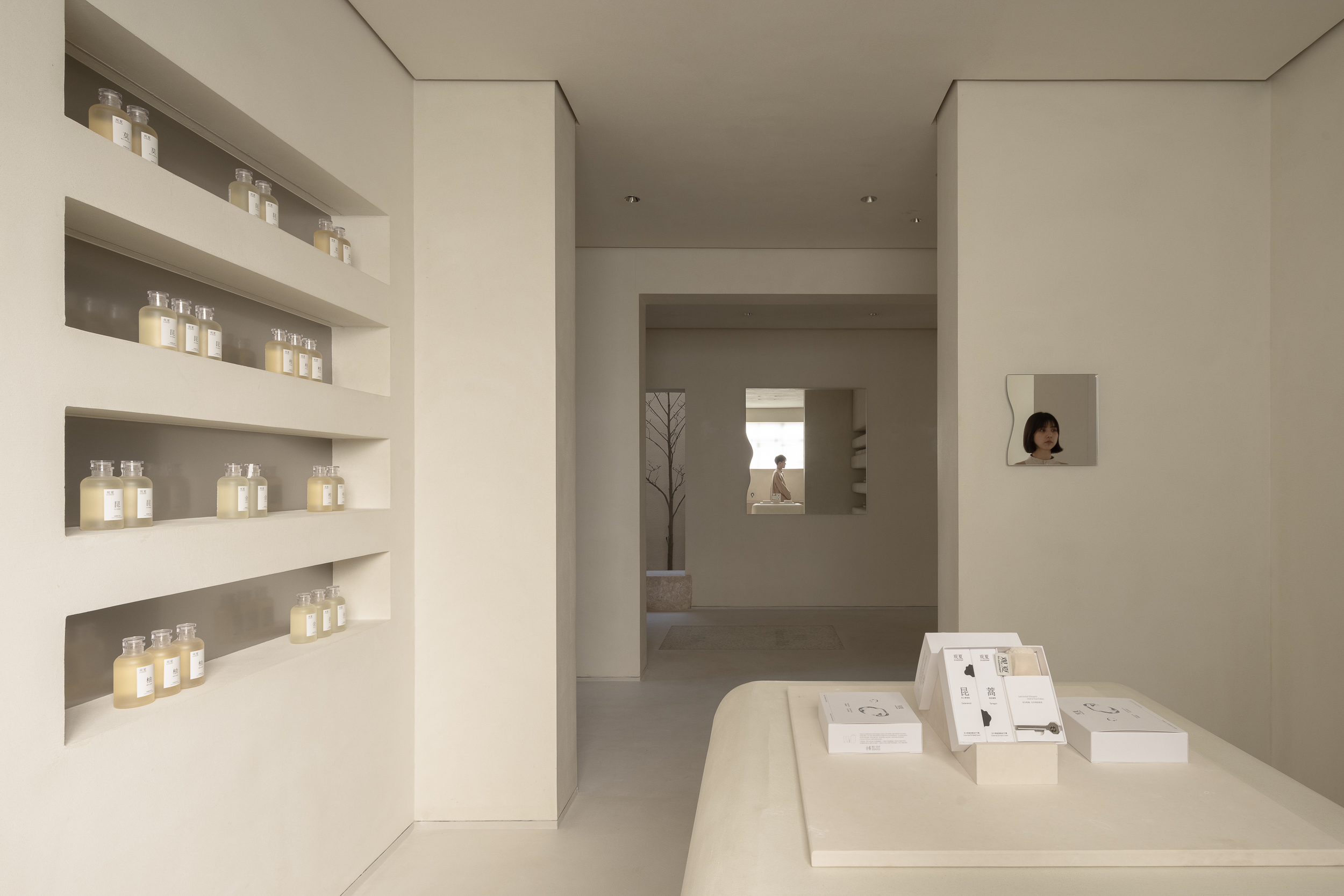 框景、镜面、水波元素营造出一幅现代东方画卷。简洁的流线与大面积的留白,打破着循规蹈矩的空间设计观念。空间中的波浪曲线镜面体现了对于细节的极致把控,平滑如流水般,谨慎细微的温柔感也为人们铺陈开来。
Framed scenes, mirrors, and water wave elements create a modern oriental picture. Simple circulation line and large areas of white space break the conventional concept of space design. The wavy curved mirror surface in the space reflects the ultimate control of details, smooth like flowing water, and the cautious and subtle gentleness is also laid out for people.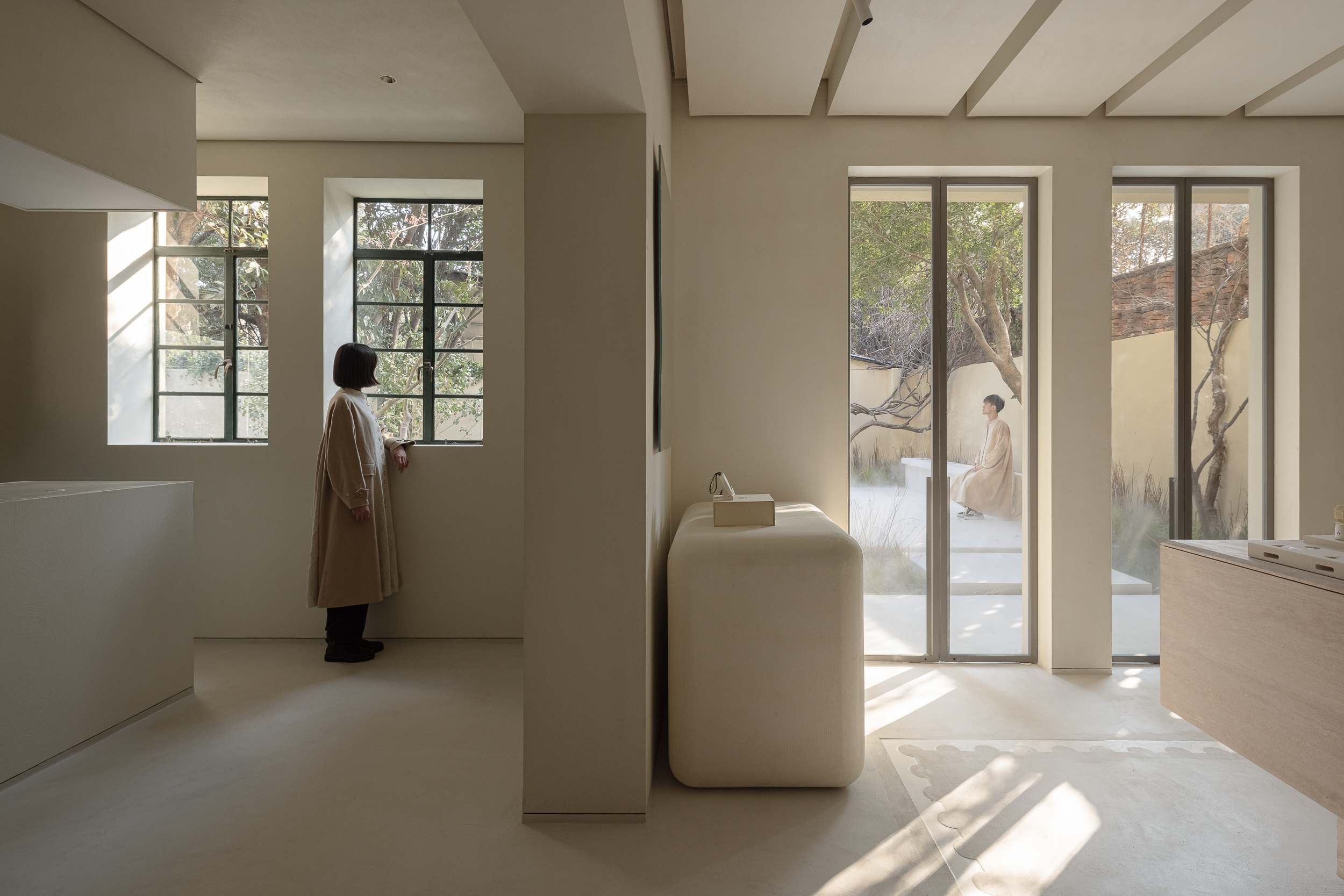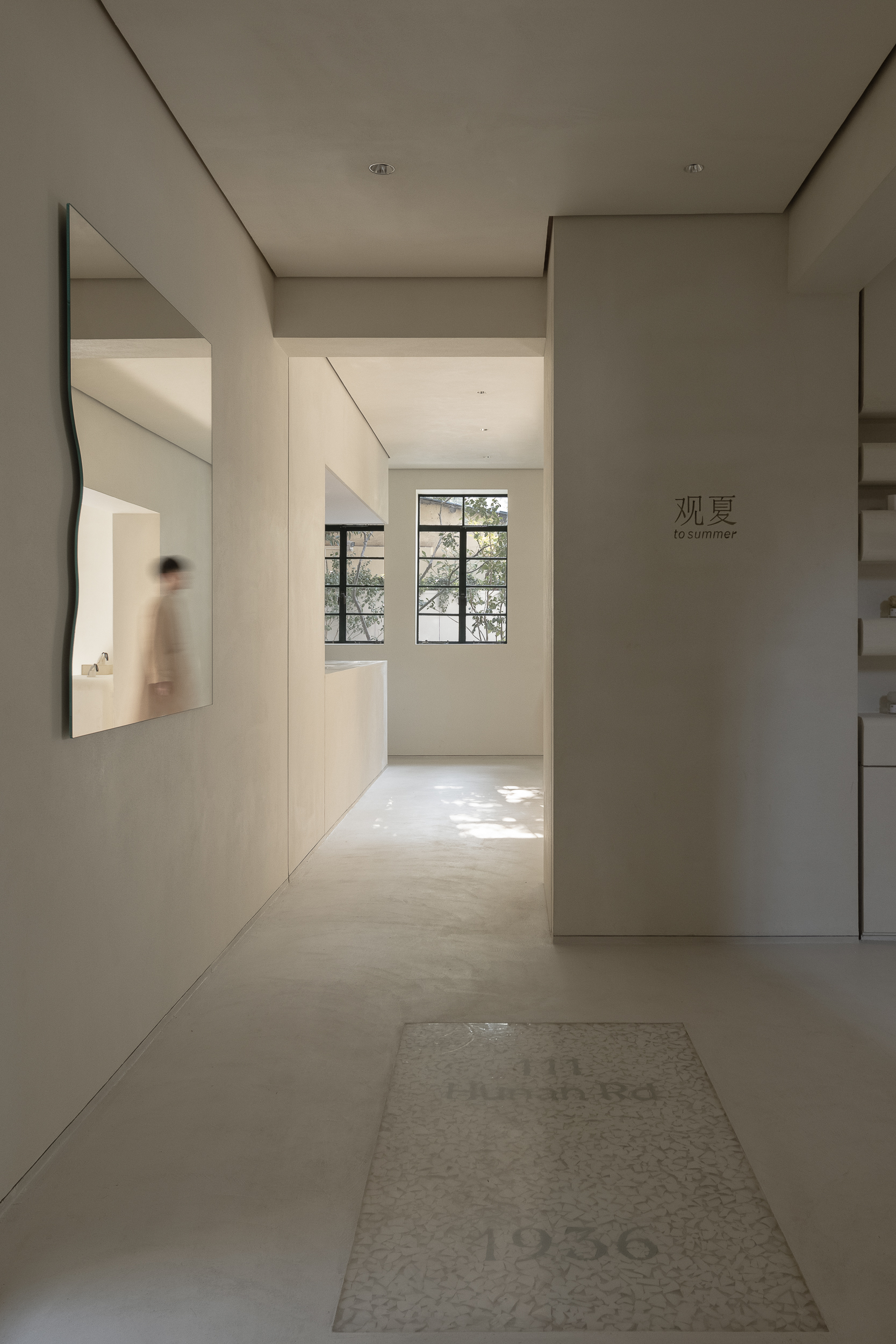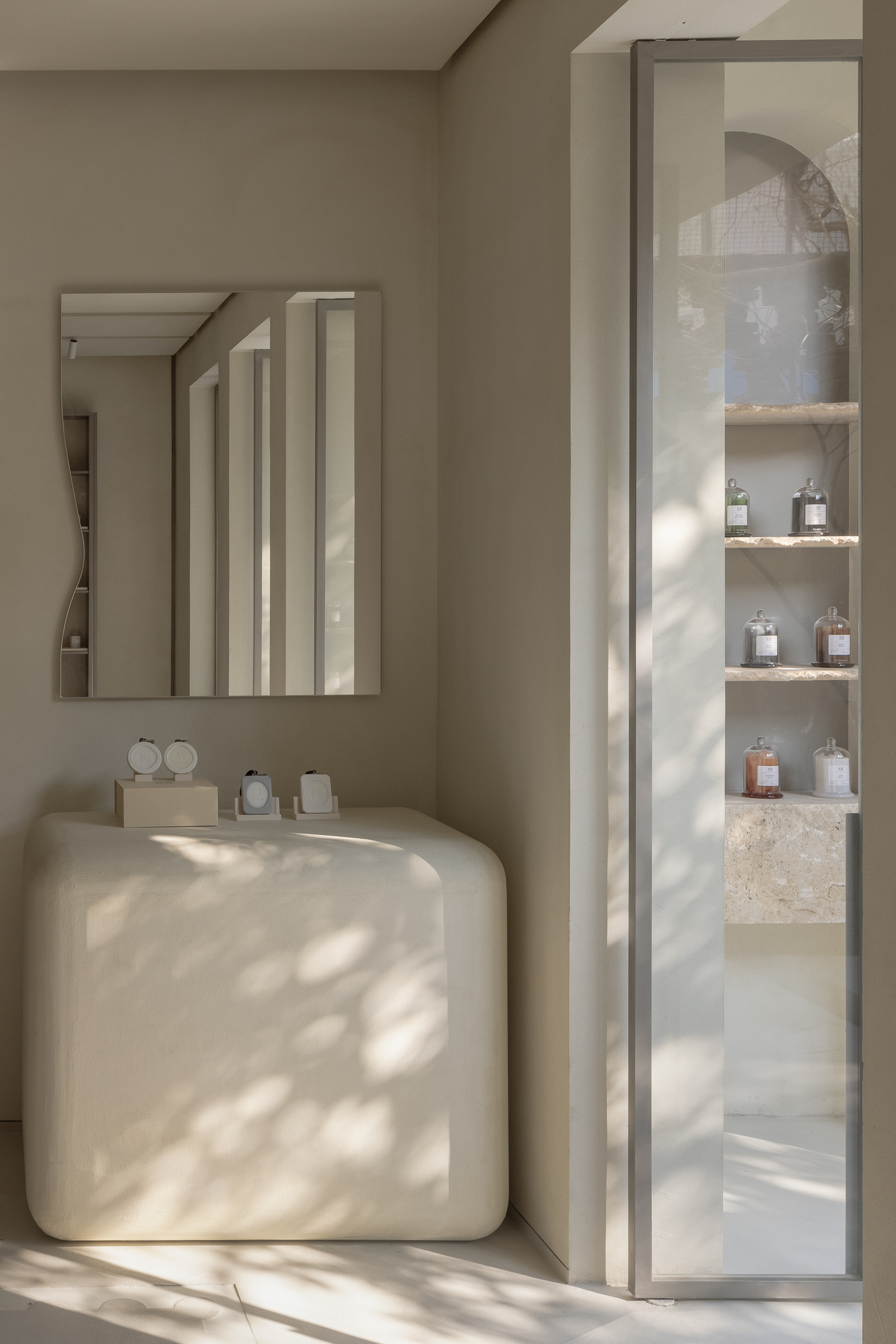 观夏闲庭采用中国古典园林造景常用的 "框景" 和 "借景",打造具有东方感的展览空间,将看似不可能的山水景观以隐喻的方式引入室内,构筑洞穴中的平行次元。
To Summer Xian Ting adopts the "framed scene" and "borrowed sceneries" commonly used in Chinese Traditional Garden landscaping to create an exhibition space with an oriental sense, introducing the seemingly impossible landscape into the interior in a metaphorical way, and constructing a parallel dimension in the cave.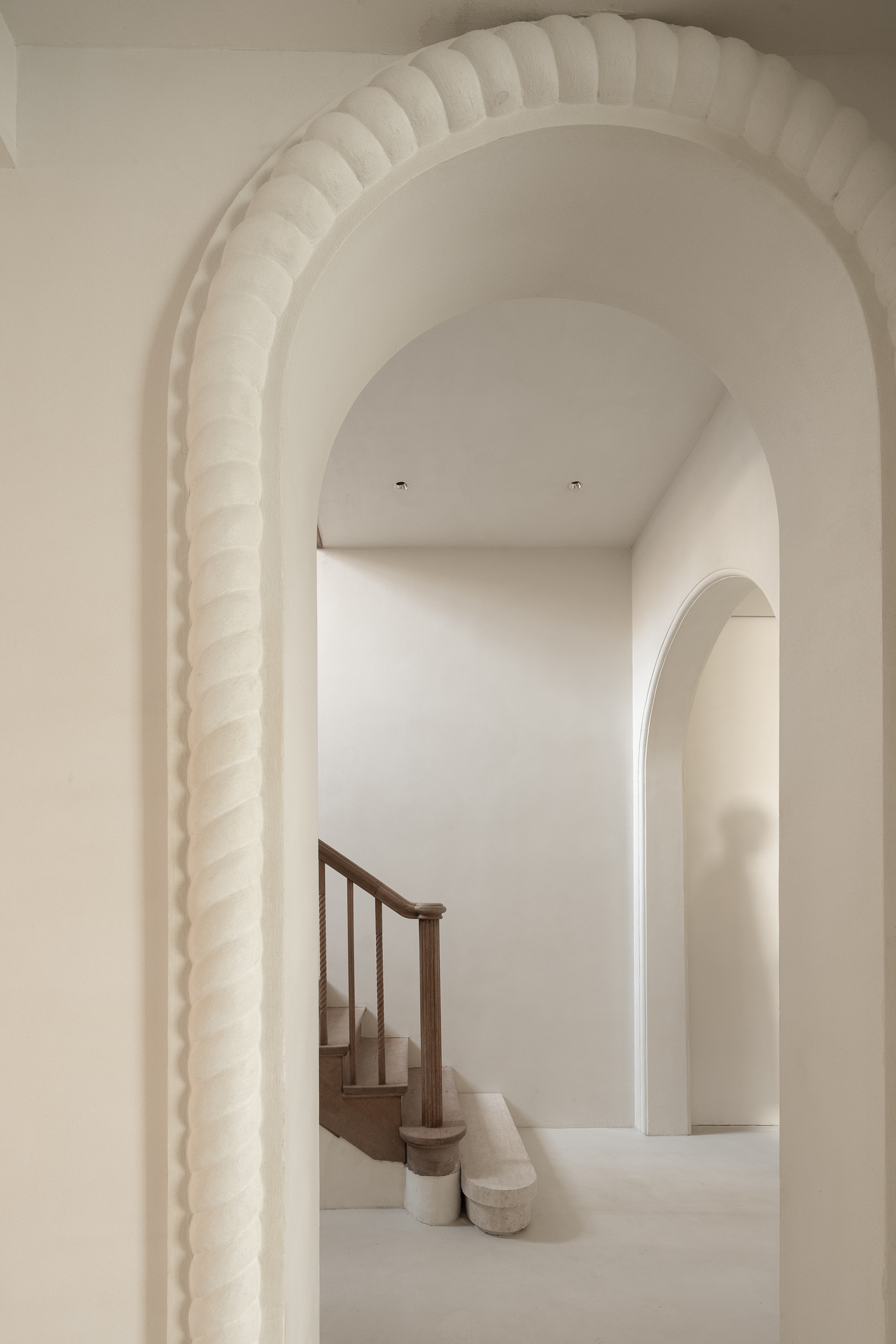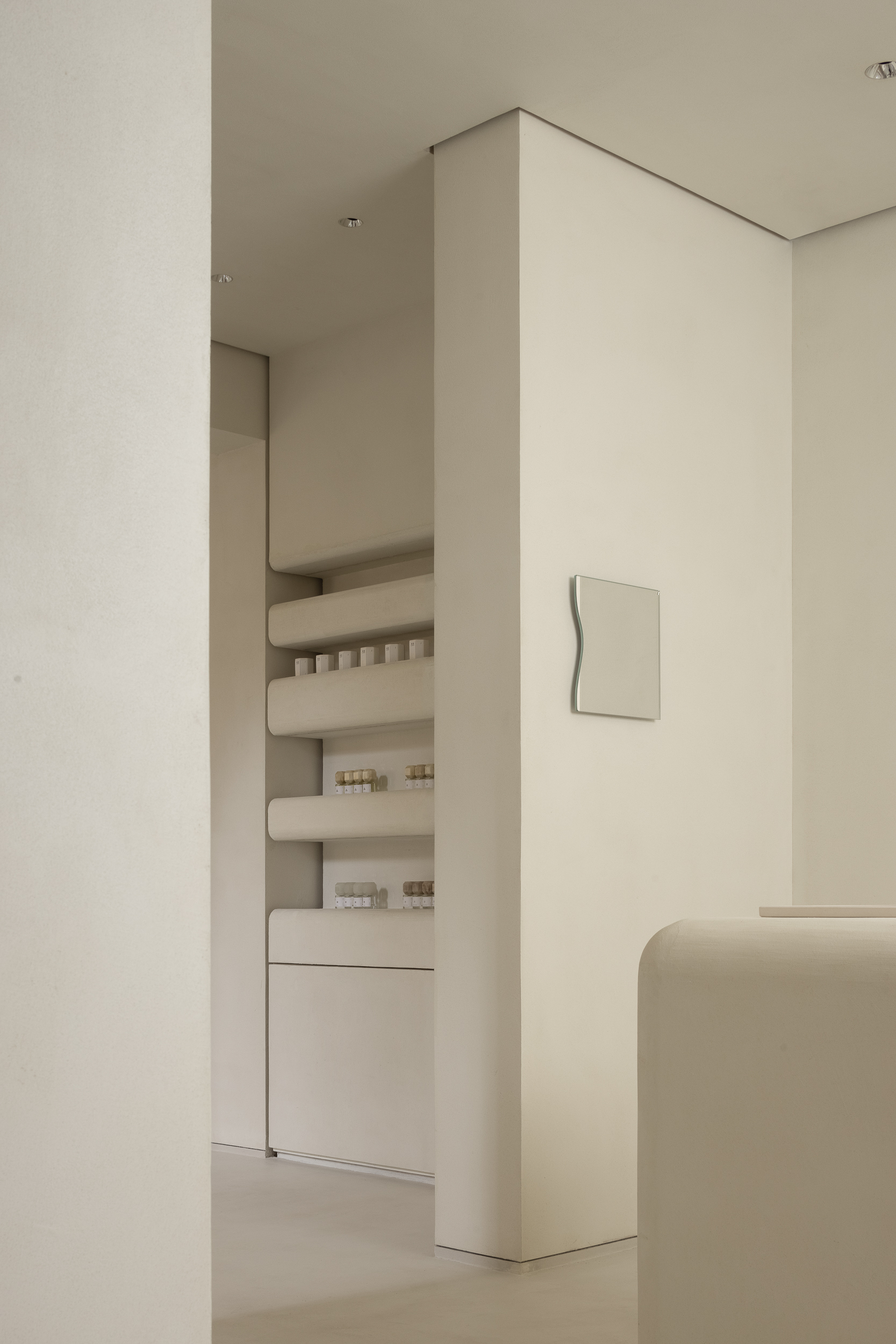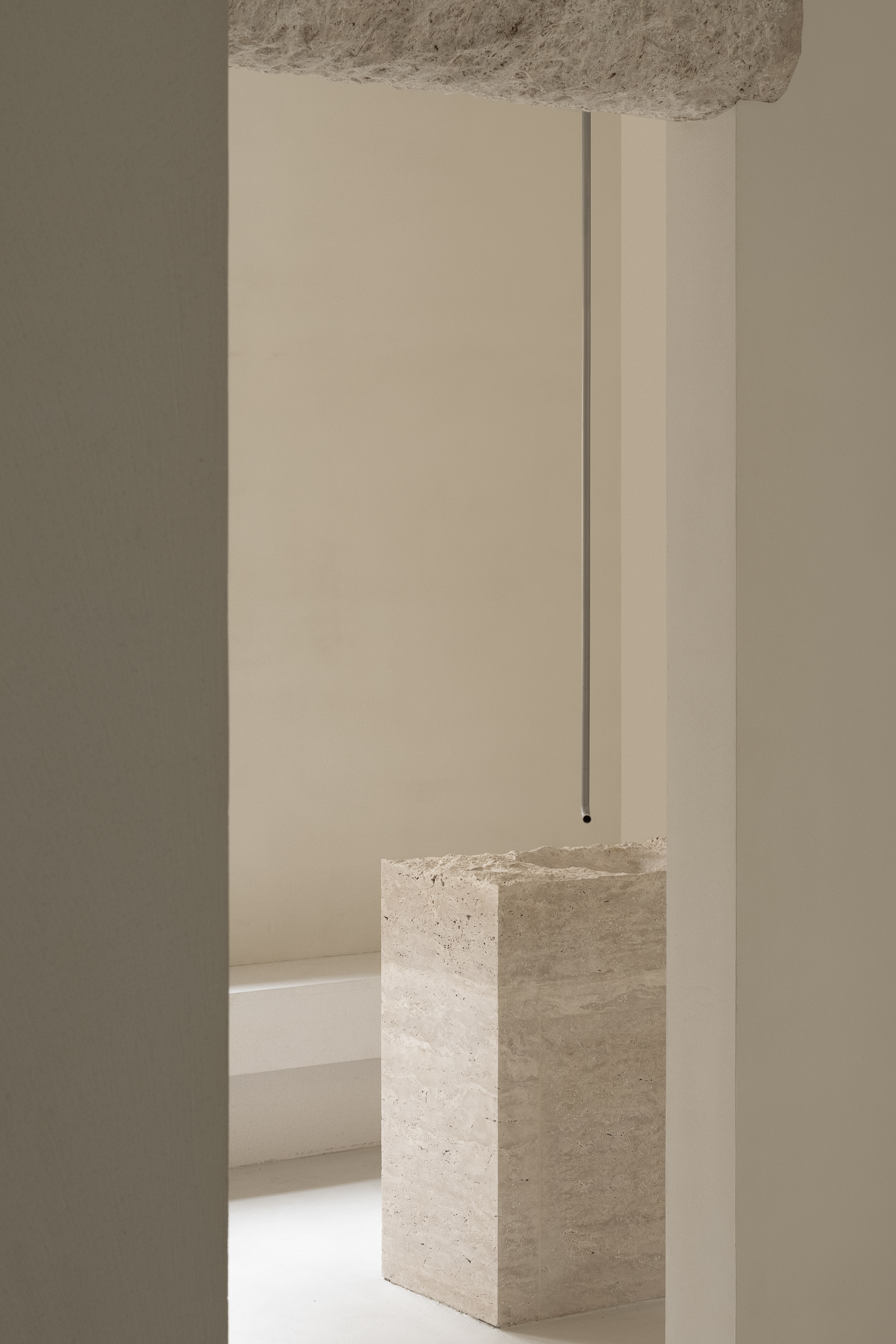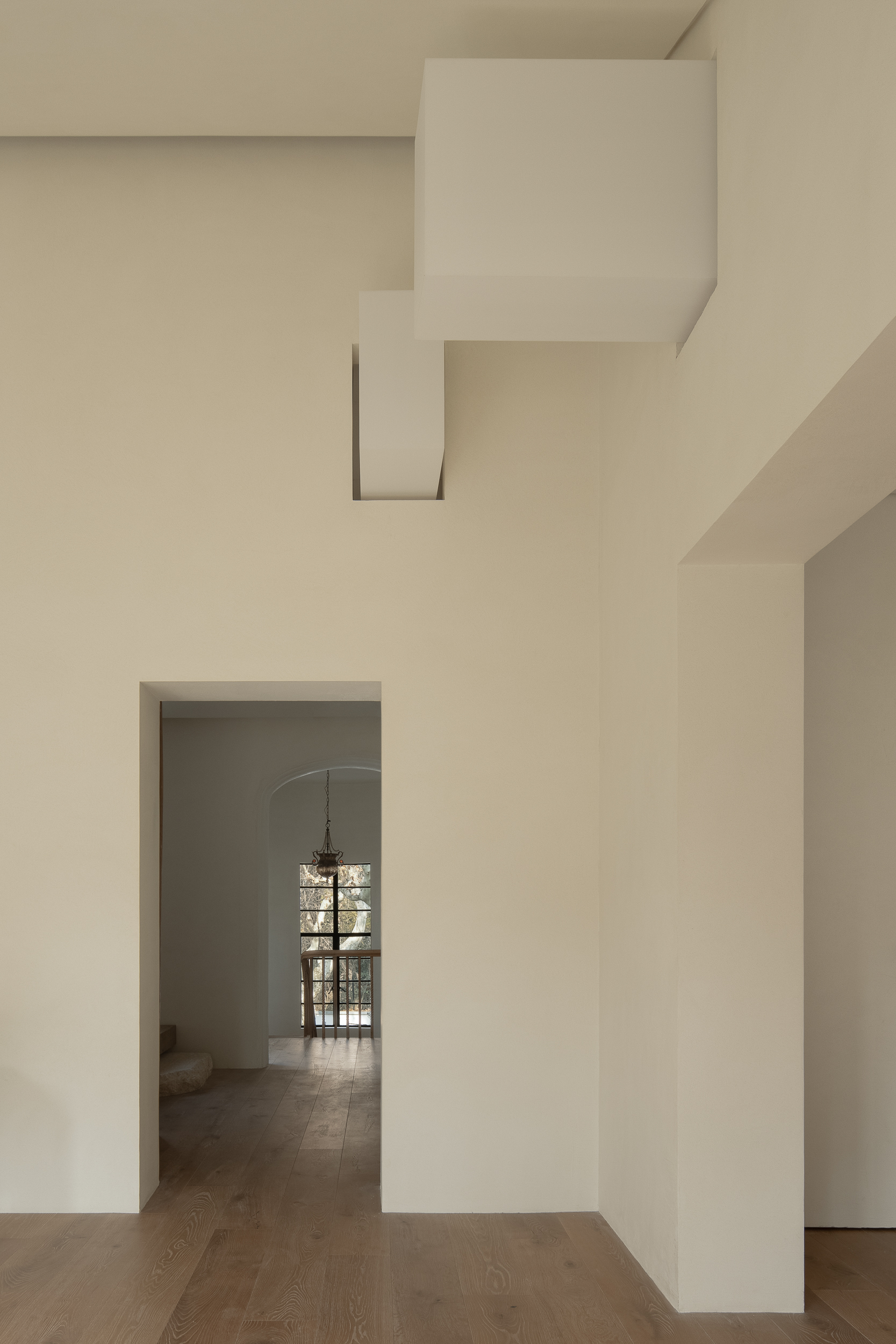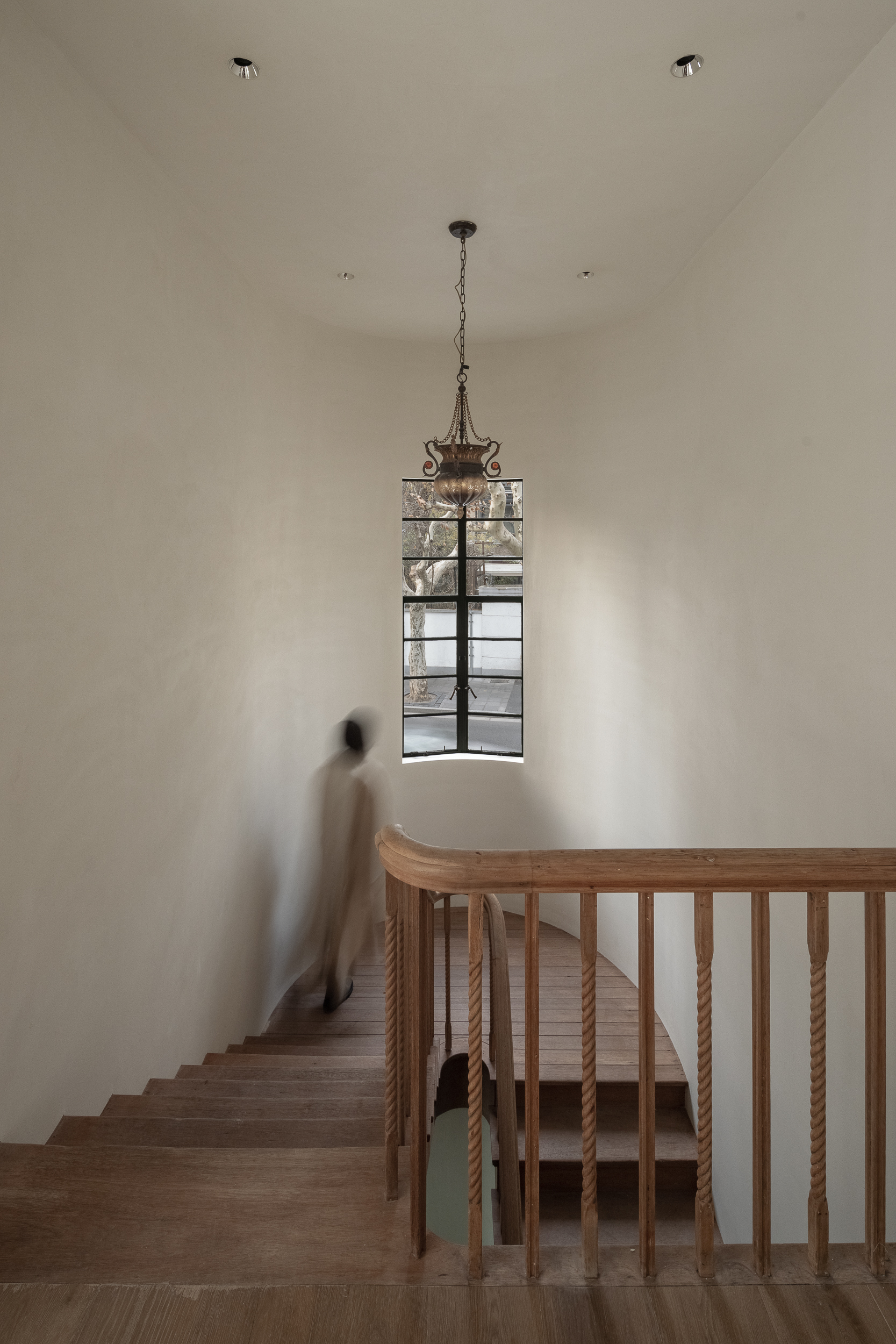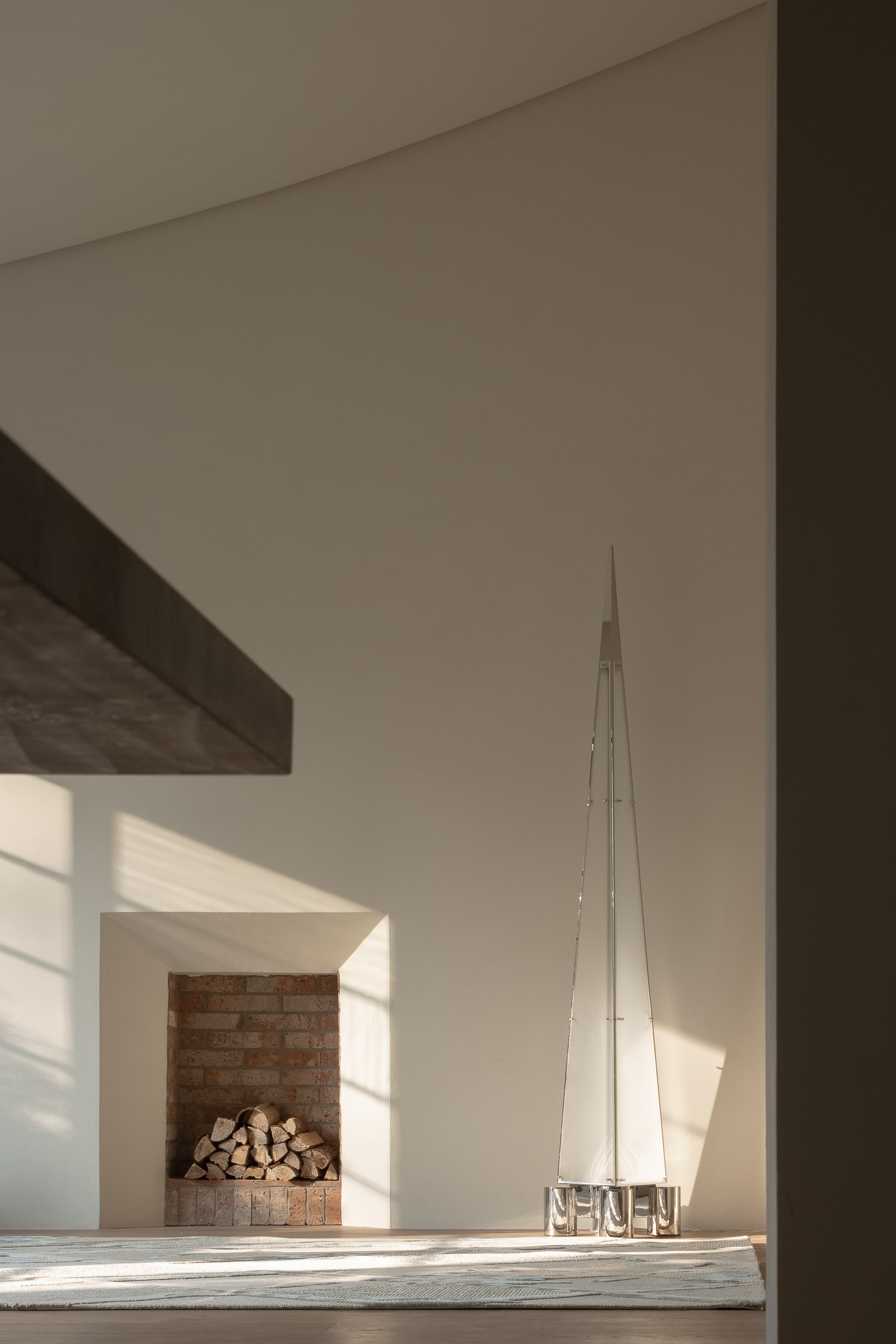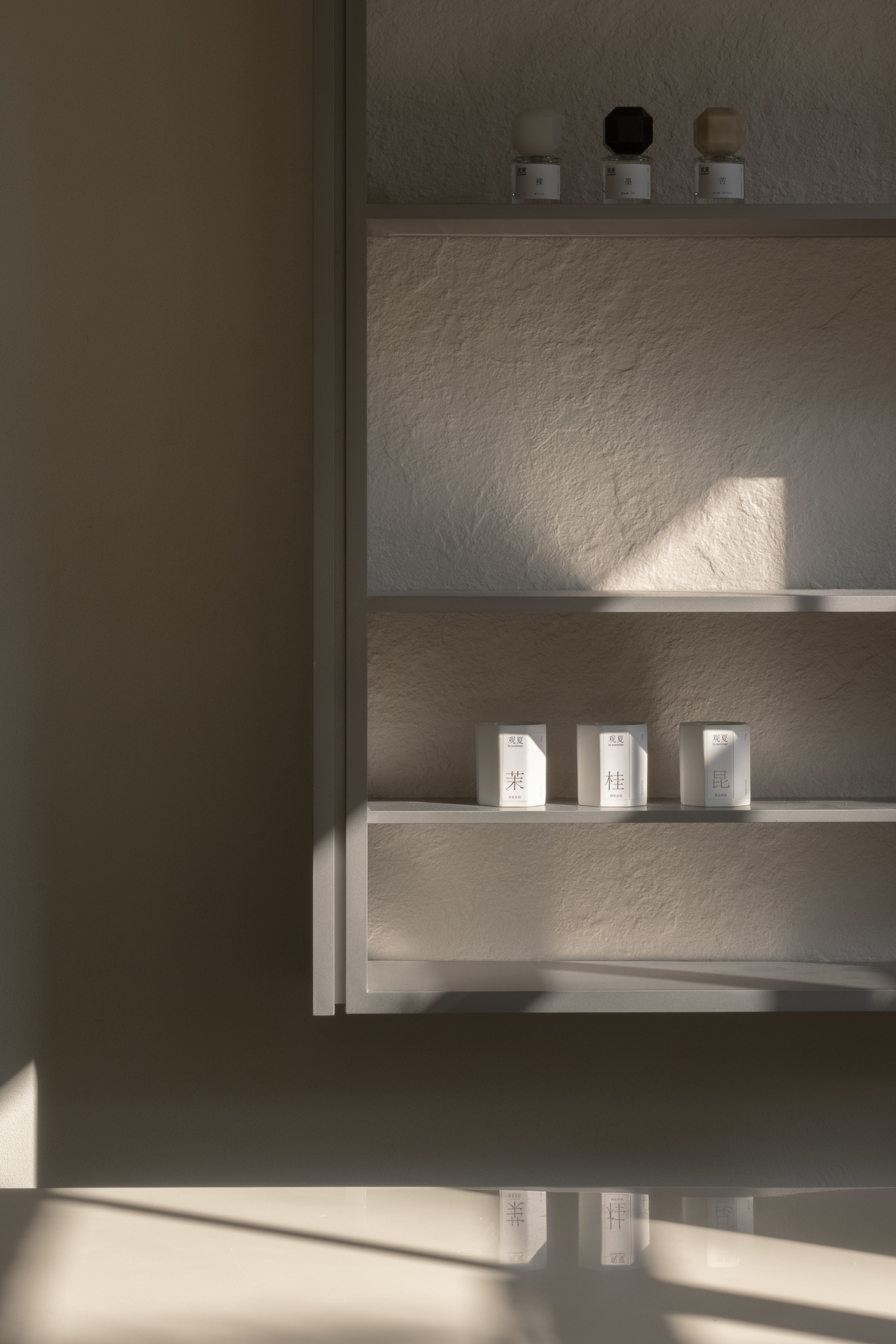 "东方"是一个熟悉又陌生的词语,之于外界也许不免存留着些许刻板印象。而之这个空间即是,从传统的中国文化中觅得灵感,平衡传承与创新,创造演绎出现代的东方文化。置身观夏闲庭,你仿佛在一个几近理想的家中,闻香喝茶,低头便能嗅得人间四季的草木枯荣,光阴流转。
"Oriental" is a familiar and unfamiliar word, and there may be some stereotypes left in the outside world. And this space is to find inspiration from traditional Chinese culture, balance inheritance and innovation, and create and interpret modern oriental culture. When you are in the Xian Ting, you seem to be in an almost ideal home, smelling the fragrance and drinking tea, and bowing your head, you can smell the withering and glory of the four seasons in the world, and the time goes by.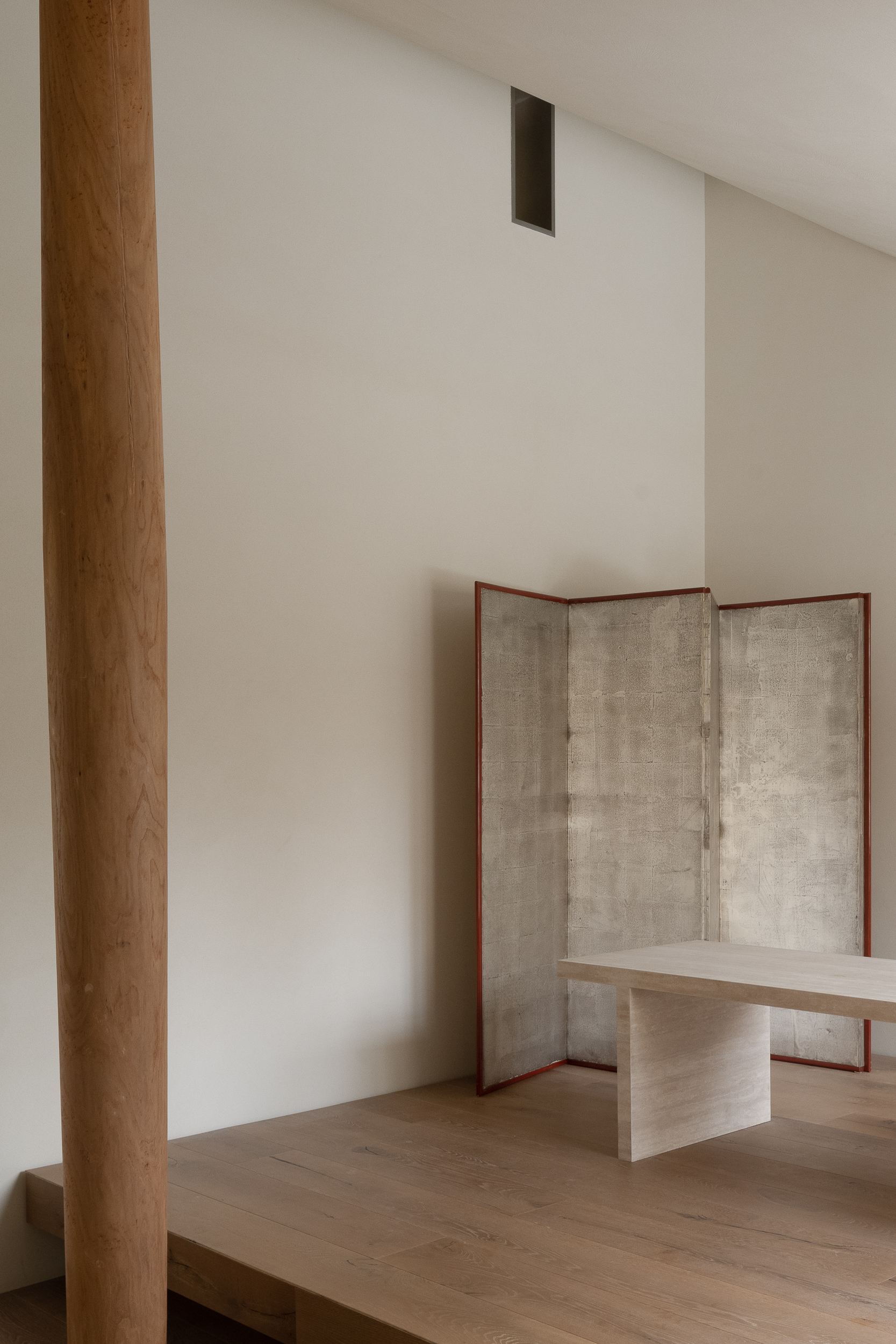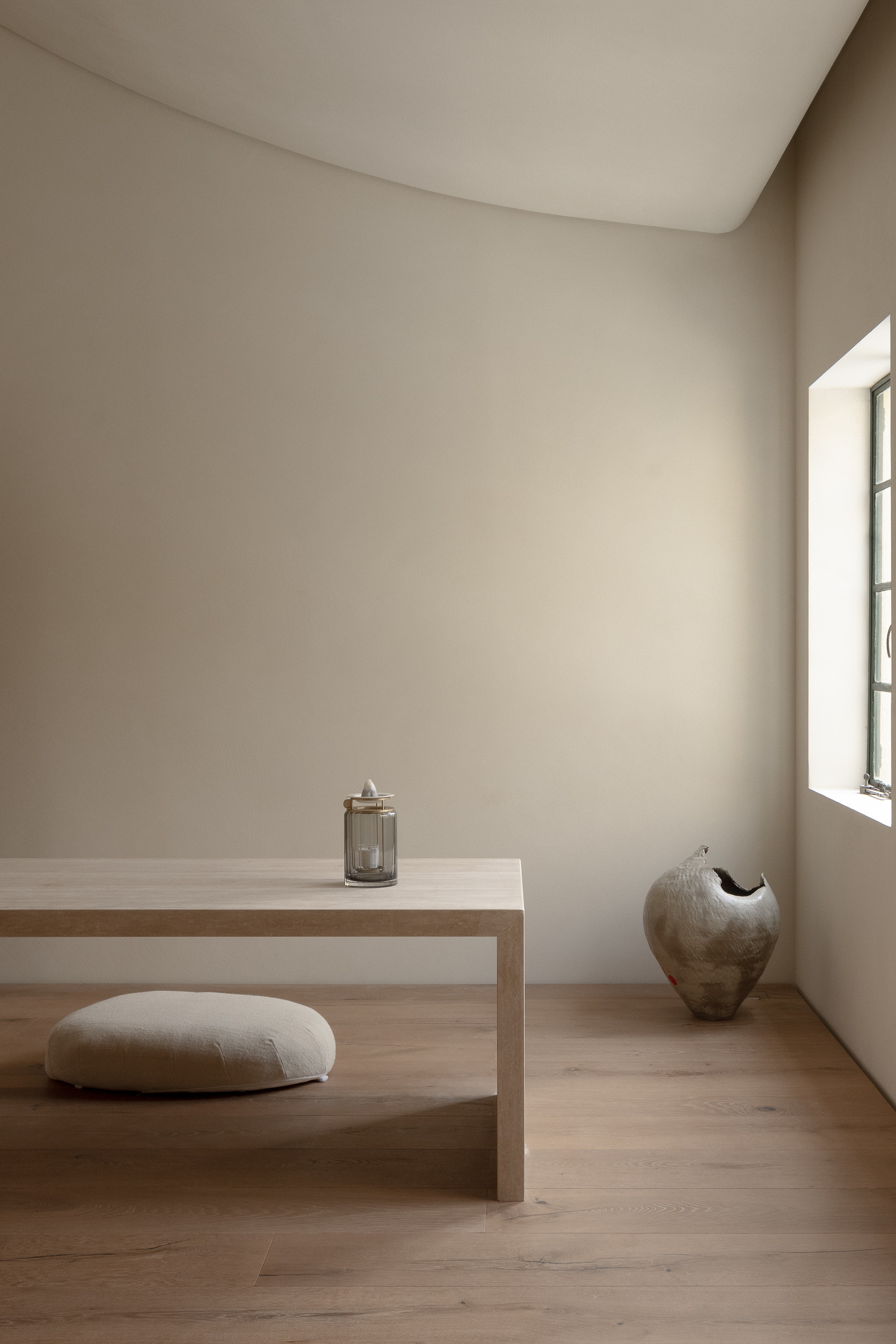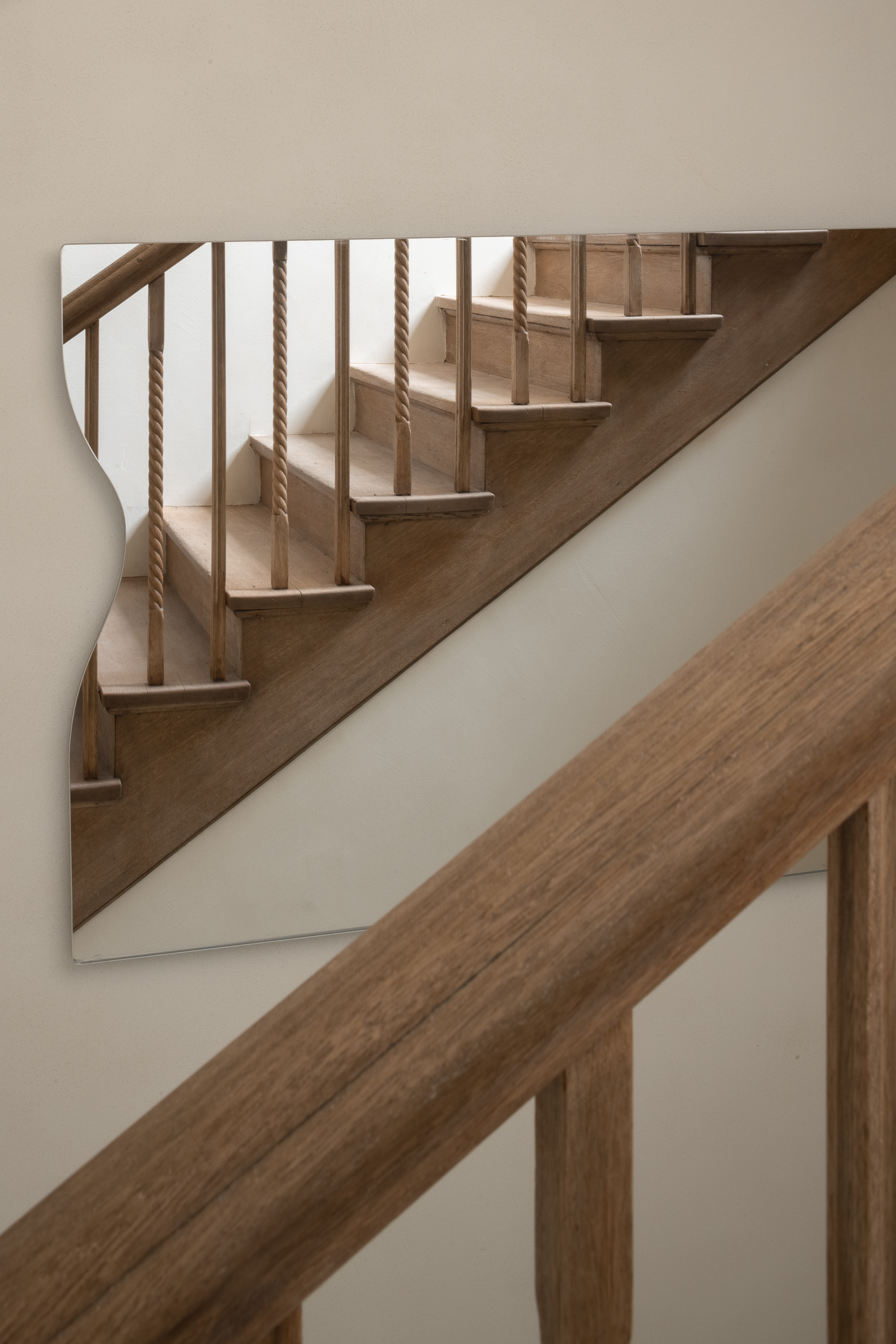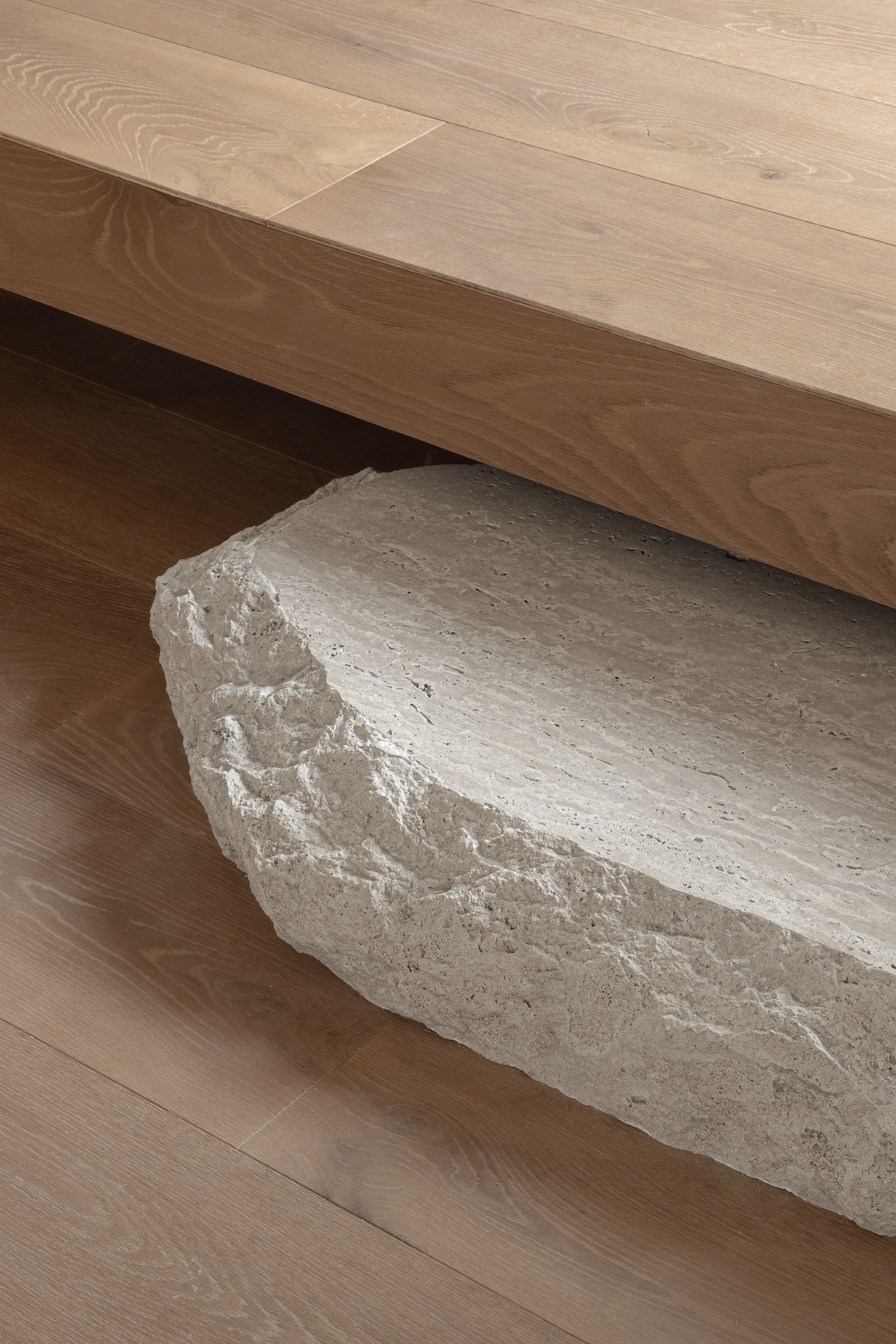 拨开云雾,隐去多余装饰,自信而大胆地诠释东方面貌,定义面向世界的东方新摩登主义。从踏入观夏闲庭开始,以反常规的视角,去解读将万物转译的城市一隅,感受来自灵魂安宁的馈赠。
Push aside the clouds and mists, hide the superfluous decoration, confidently and boldly interpret the oriental appearance, and define the oriental neo-modernism facing the world. Starting from stepping into Xian Ting, from an unconventional perspective, interpret the corner of the city that translates all things, and feel the gift from the peace of the soul.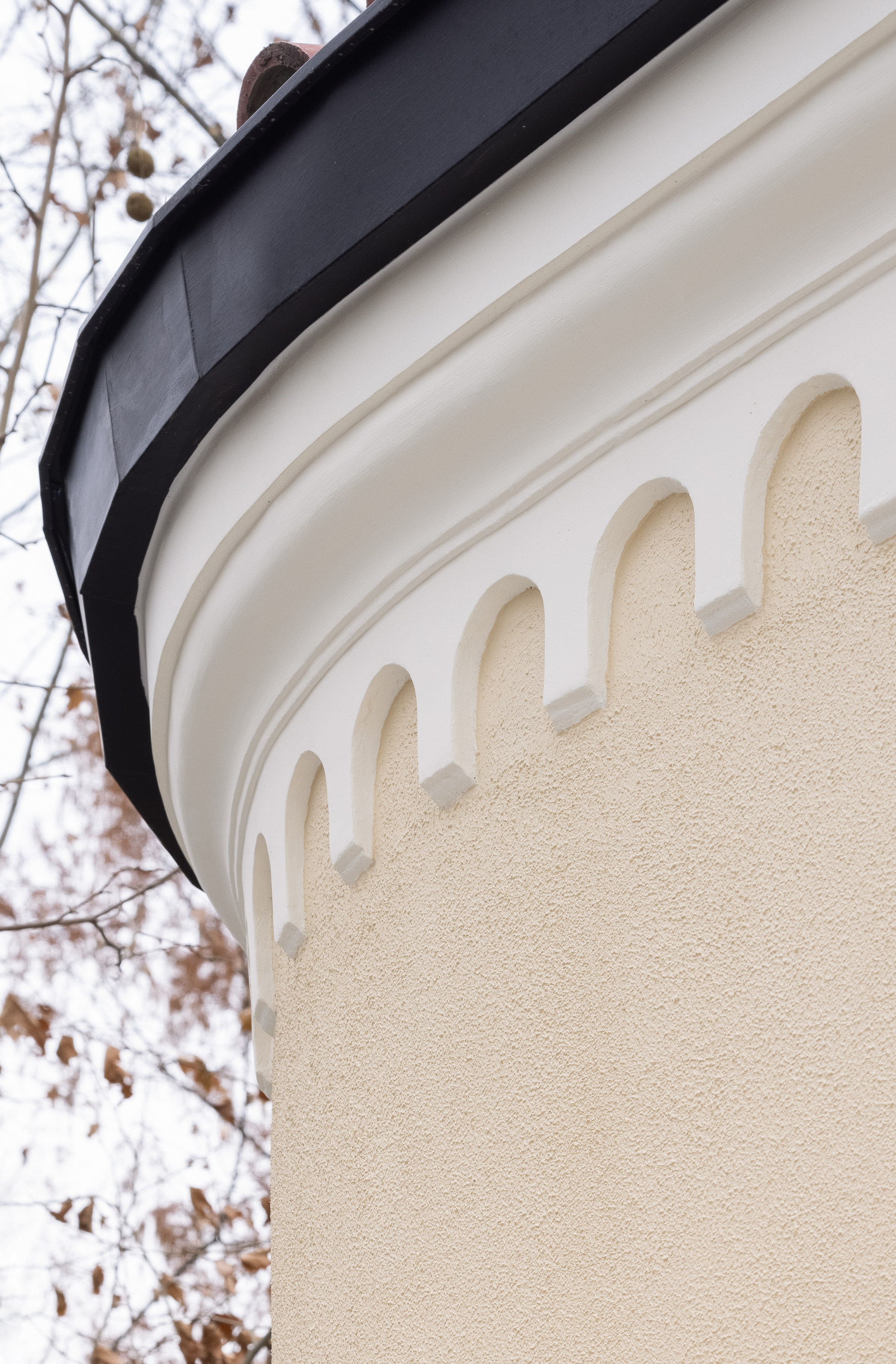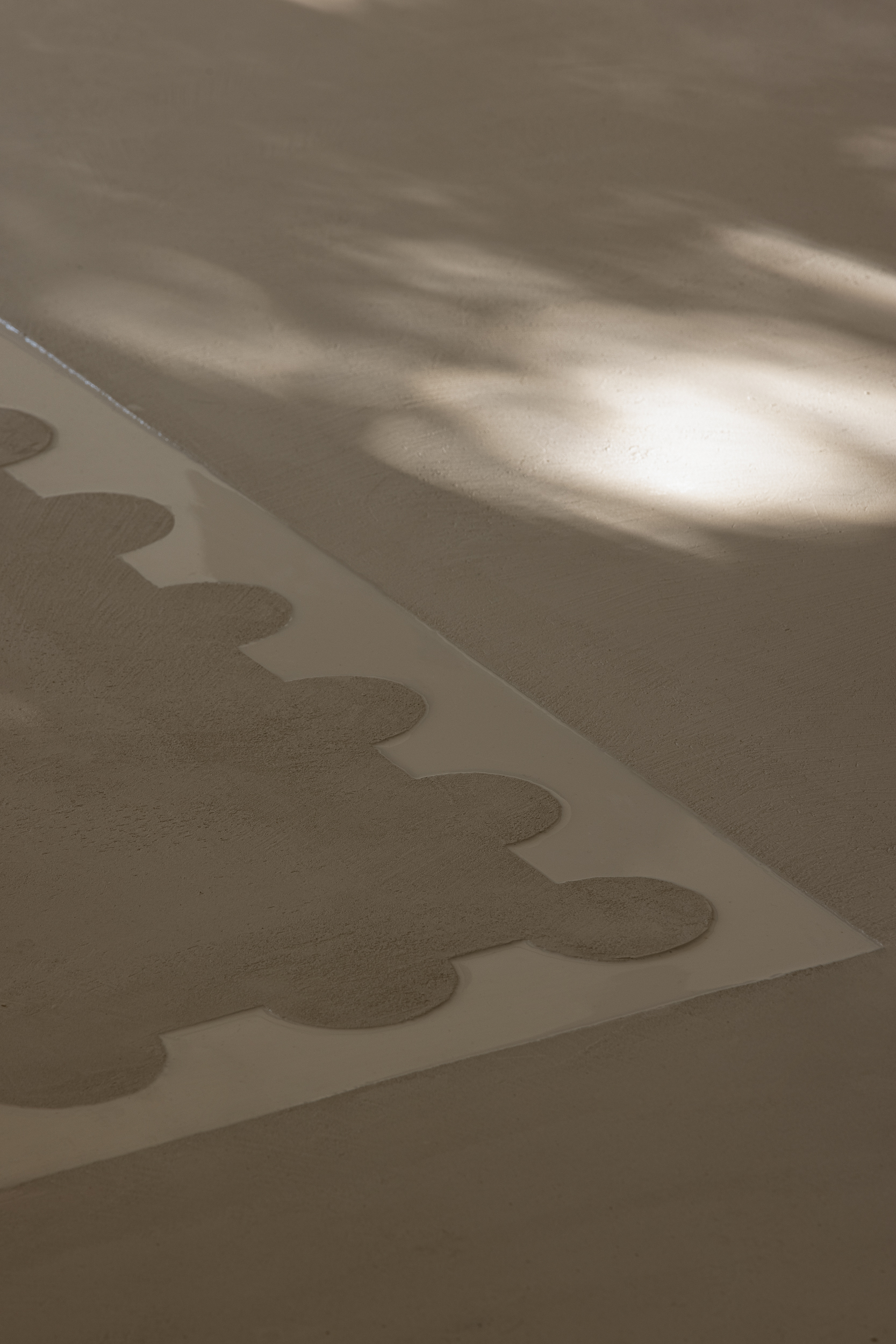 香是一个很特殊的品类,它看不到也摸不到。亦如艺术之于生活,"无用之美"与作为精神产物的香气装载了整个空间,在光与影的变化之中享受馥郁芬芳。
The fragrance is a very special category, it cannot be seen or touched. Just as art is in life, the "useless beauty" and the fragrance as a spiritual product fill the entire space, enjoying the fragrance in the changes of light and shadow.
---