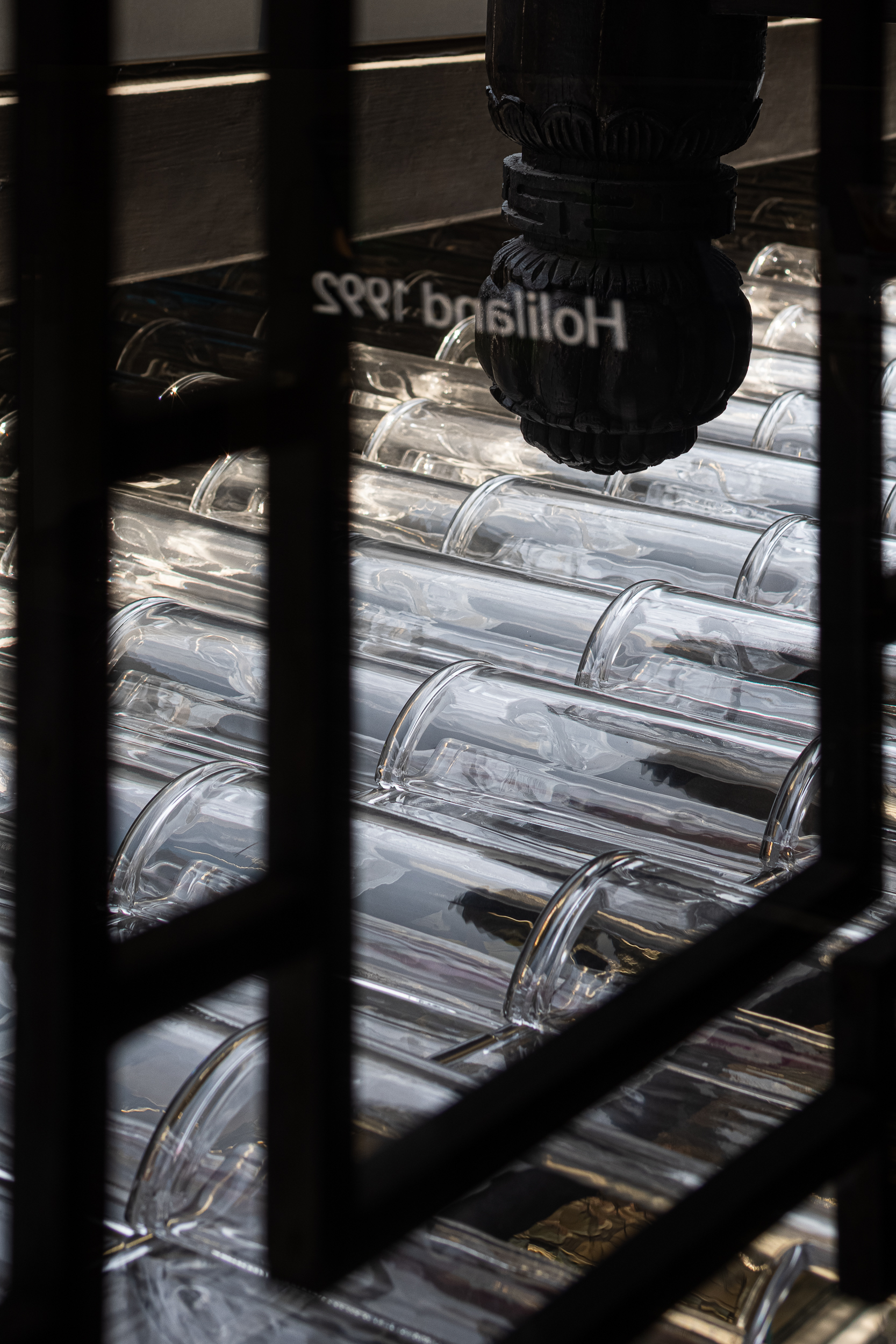 不像玻璃那样脆弱,
It's not as fragile as glass,
而像砖般可器。
But as a brick.
---
当你走在宽窄巷子的街头,可以一眼透过所有的建筑看到"传统"的另一端,看到"未来"。这是"无限"的传统,关于未来的"无限"。
When you walk on China Lane, you can see another side of the 'tradition' through all the buildings, and to the 'future'. This is the 'infinite' tradition, and about the 'infinite' of  future.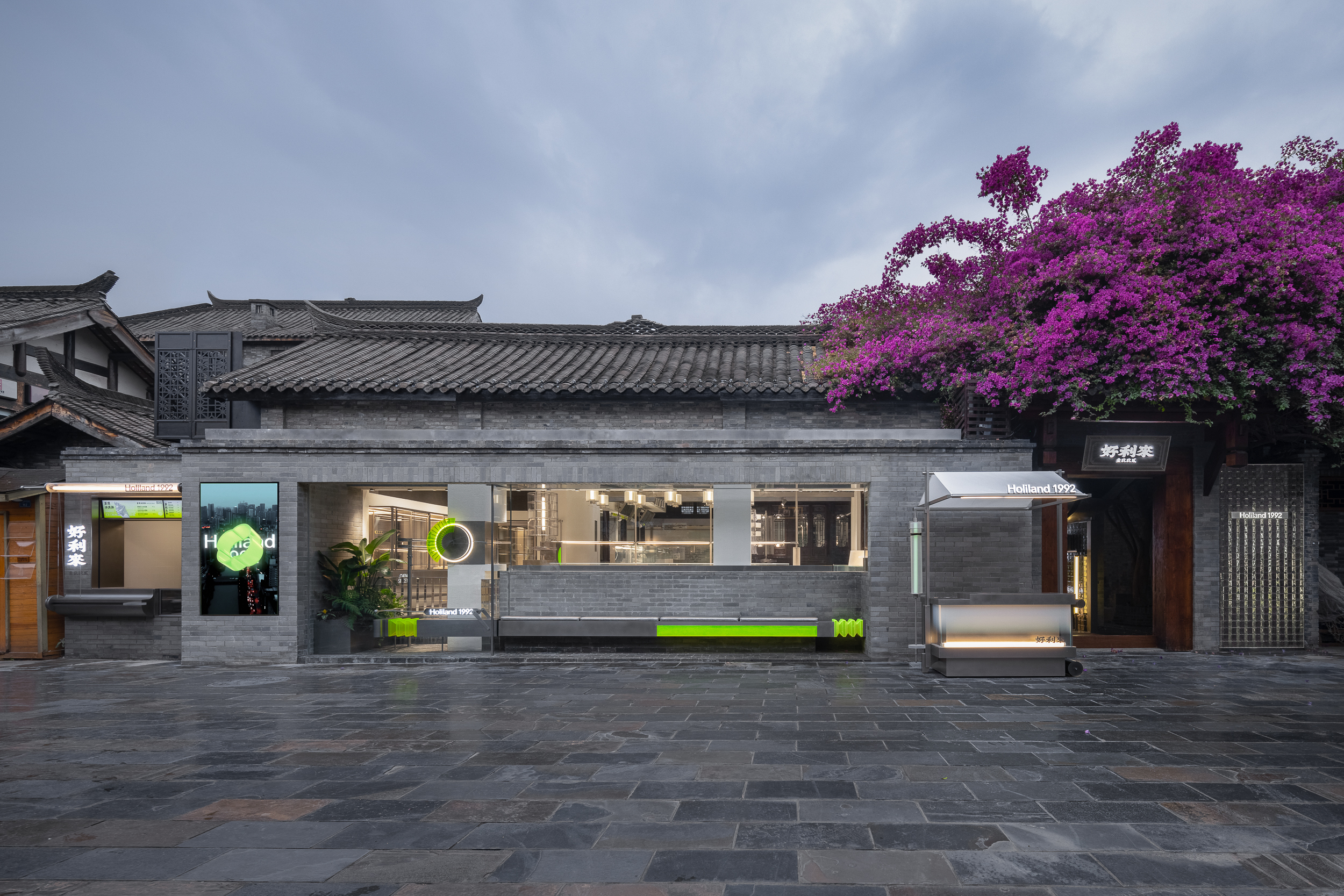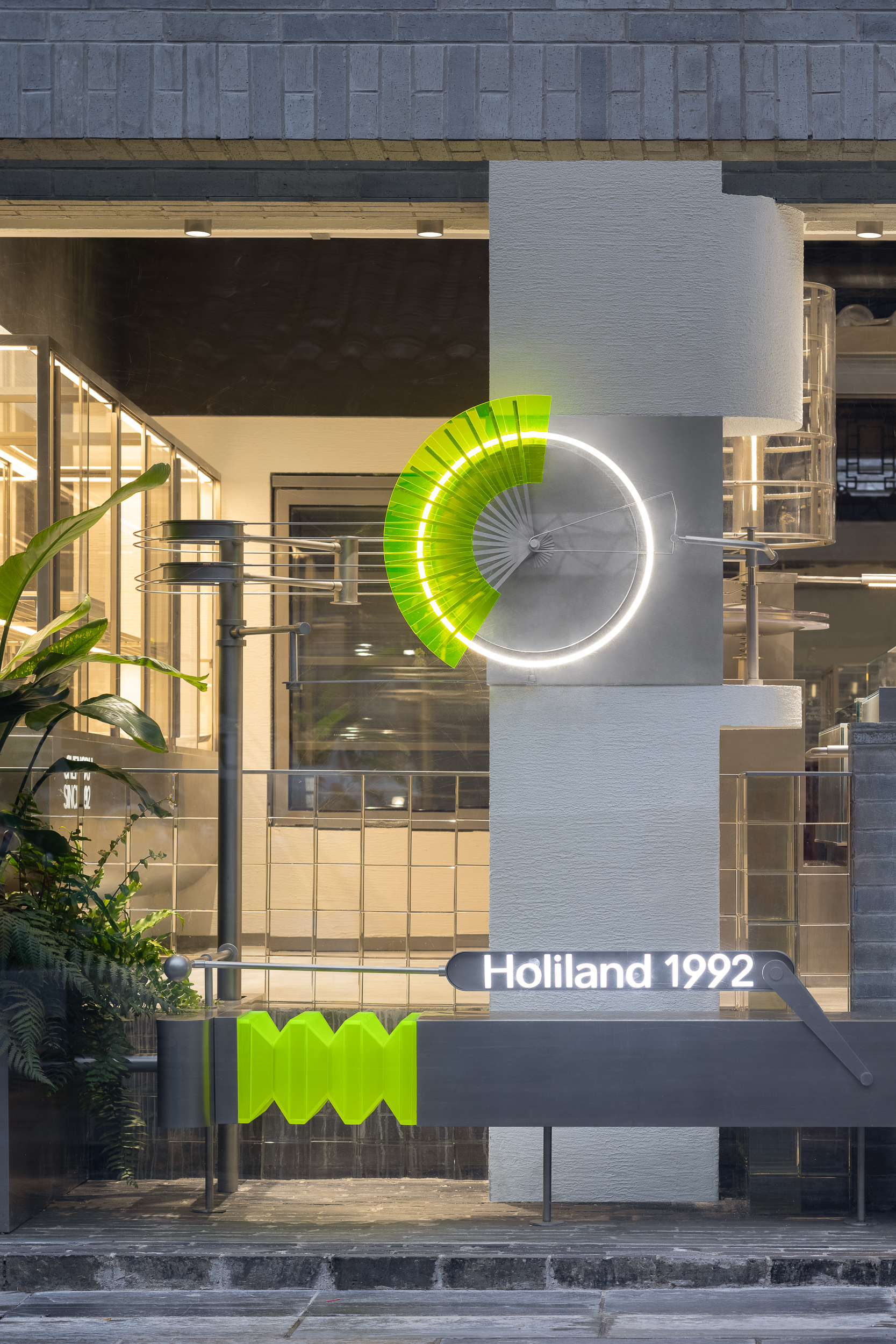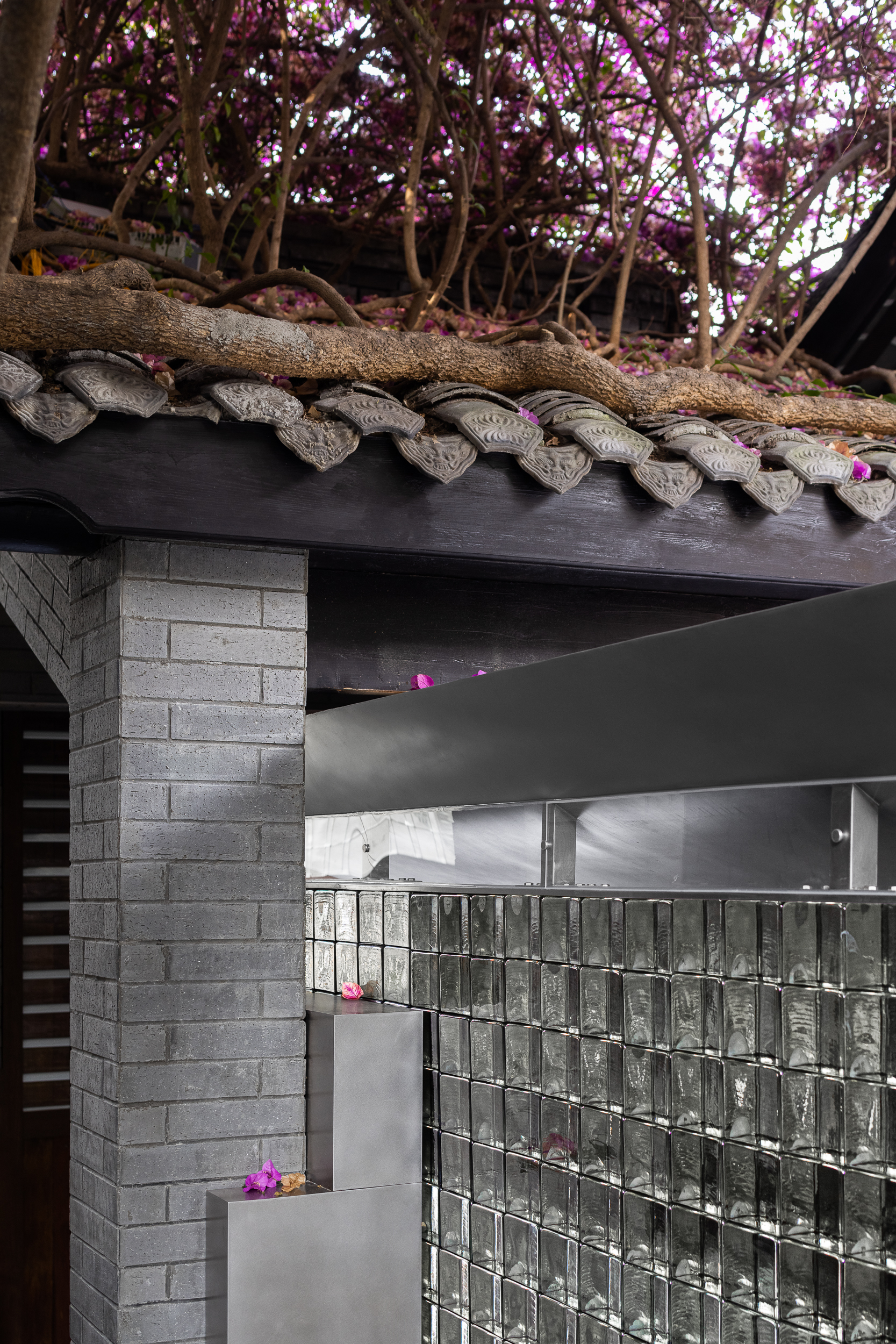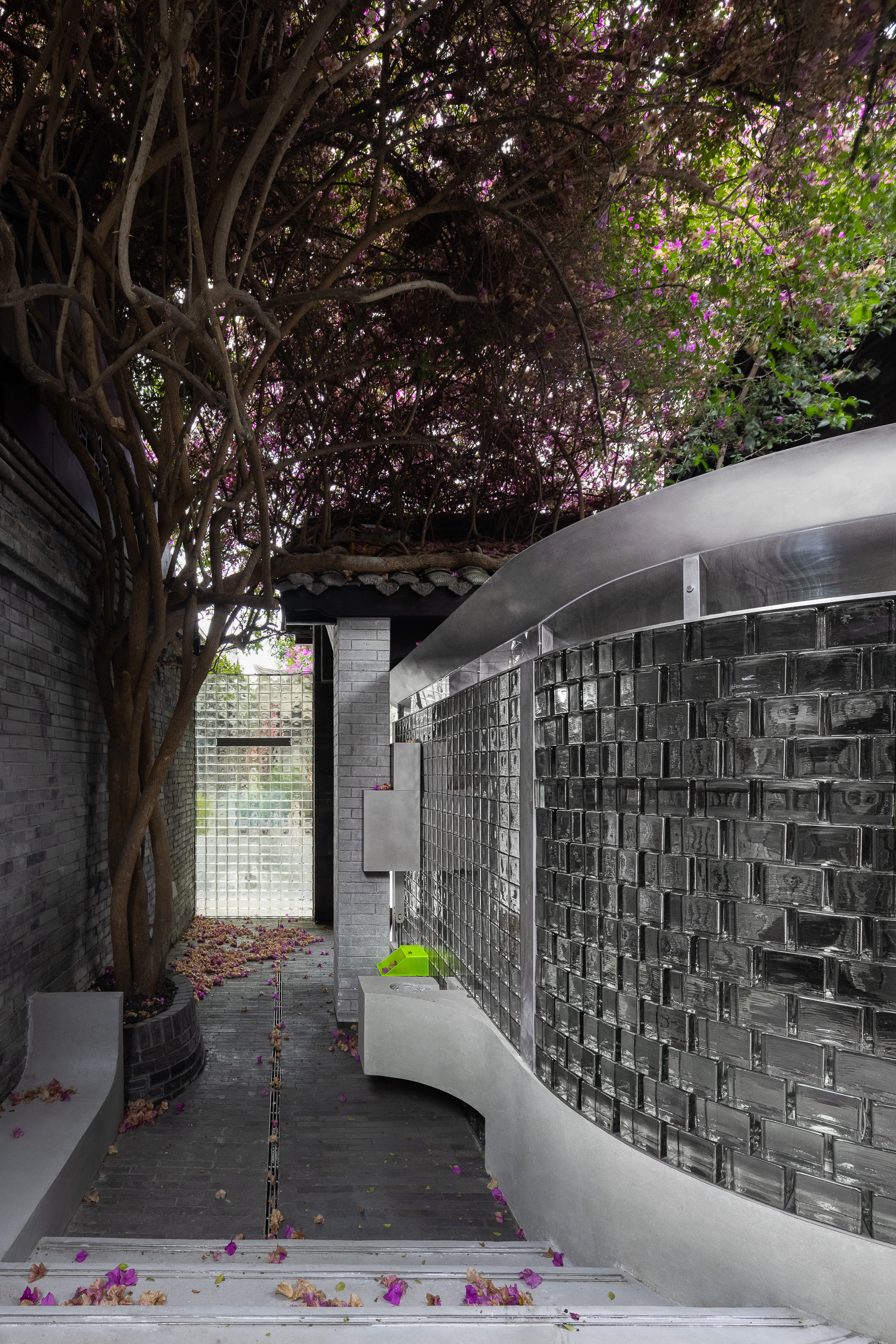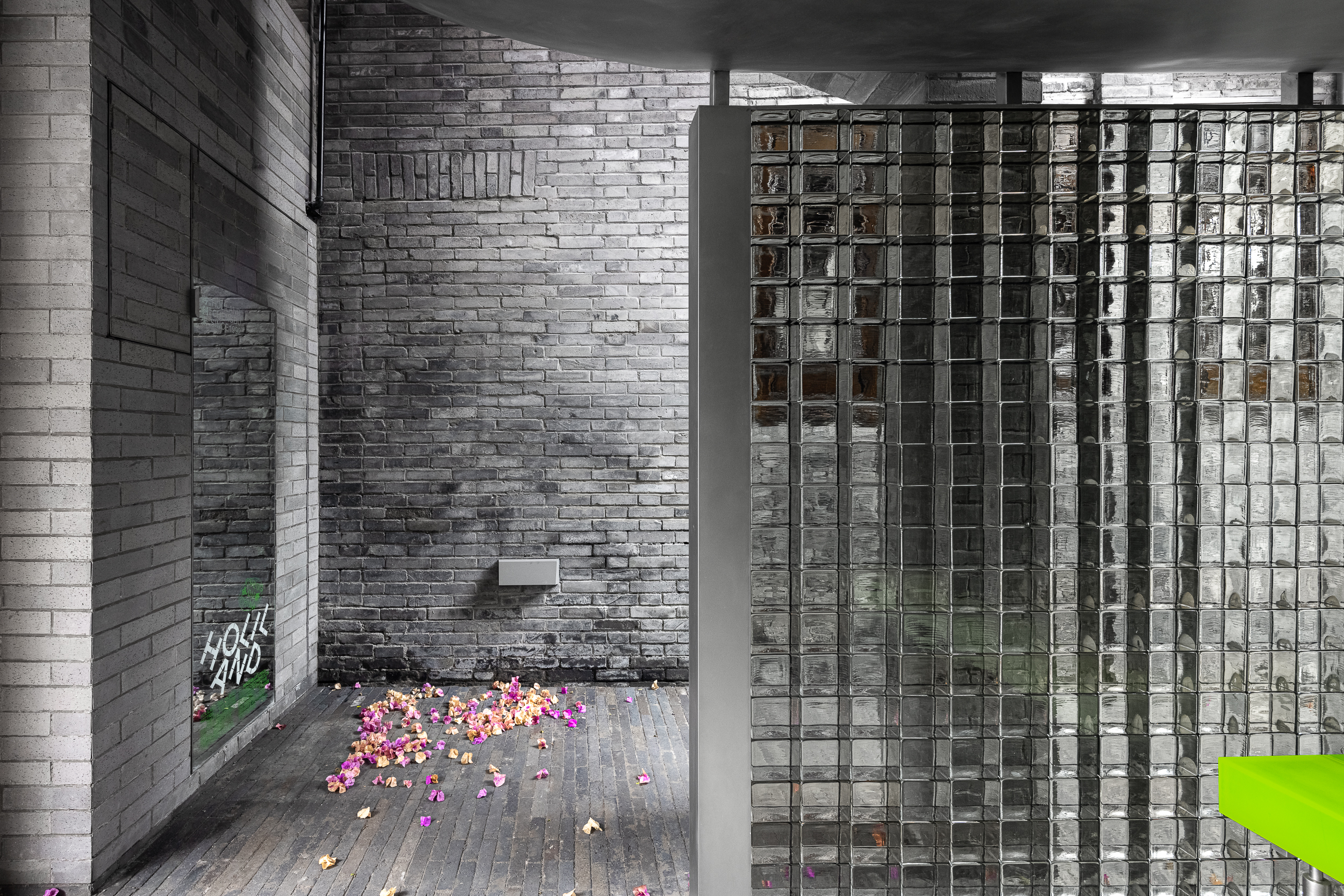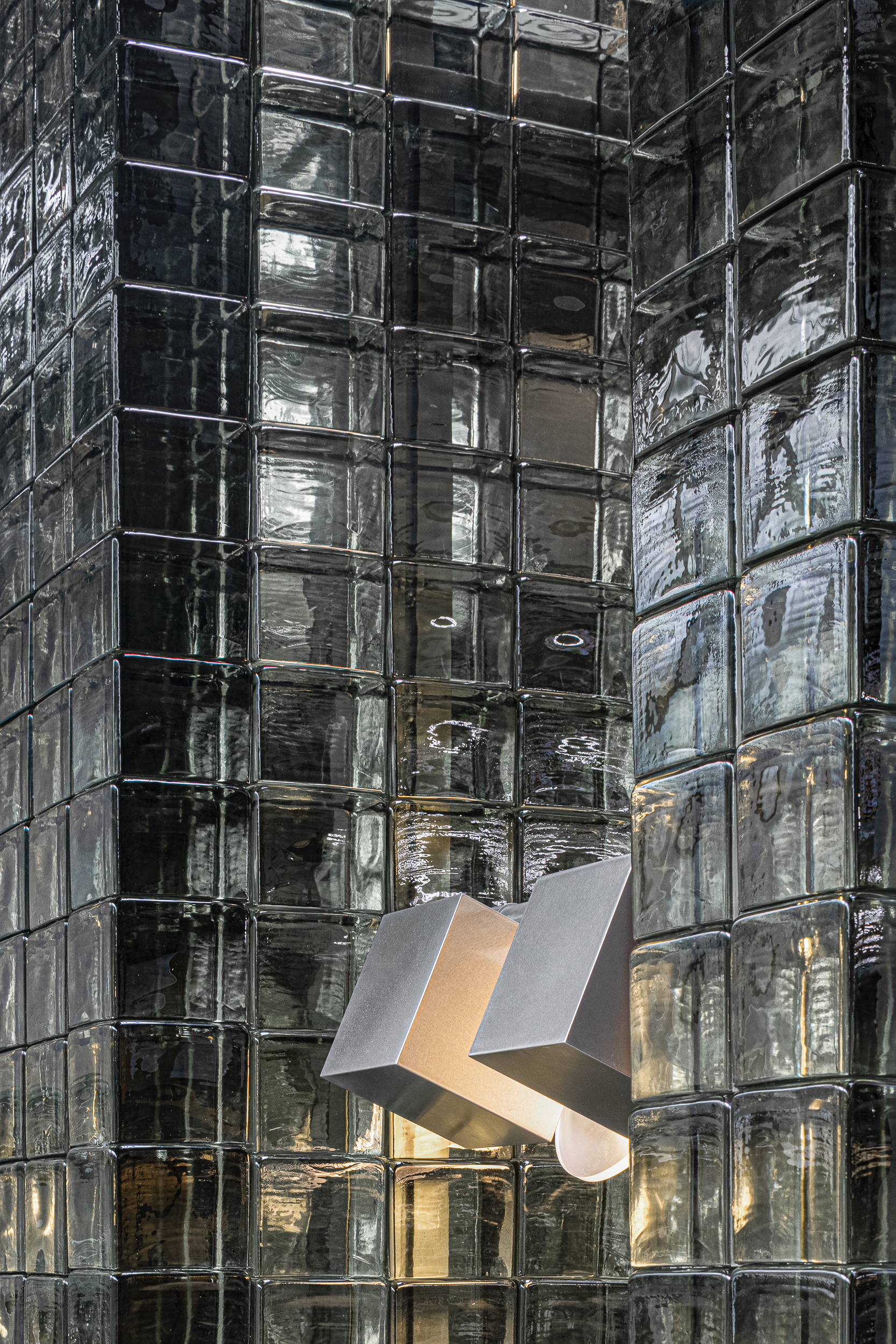 玻璃这一材料,是"迷人"的。玻璃不仅可以帮助光的摄入,也是一种导向更加公开及透明化空间环境的介质。利用玻璃砖作为滤光器,使光在空间中肆意蔓延,引发新旧表面与光线的相融,在古今的推移中形成一种时空的重叠感。
The material of glass is "fascinating". Glass can not only help the intake of light, but also a medium that leads to a more open and transparent space environment. The use of glass bricks as filters allows light to spread freely in space, triggering the fusion of new and old surfaces with light, forming a sense of overlap in time and space in the passage of ancient and modern times.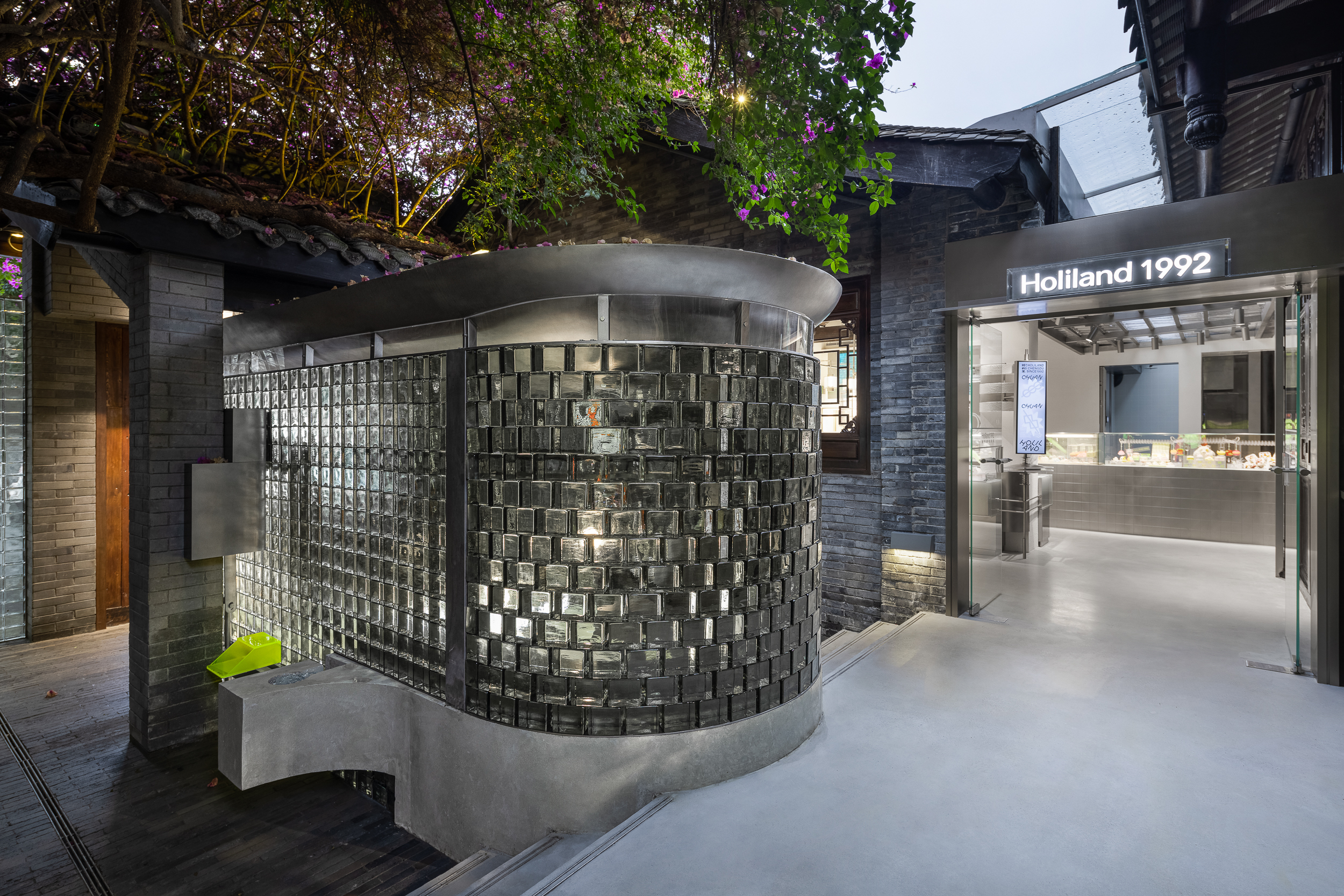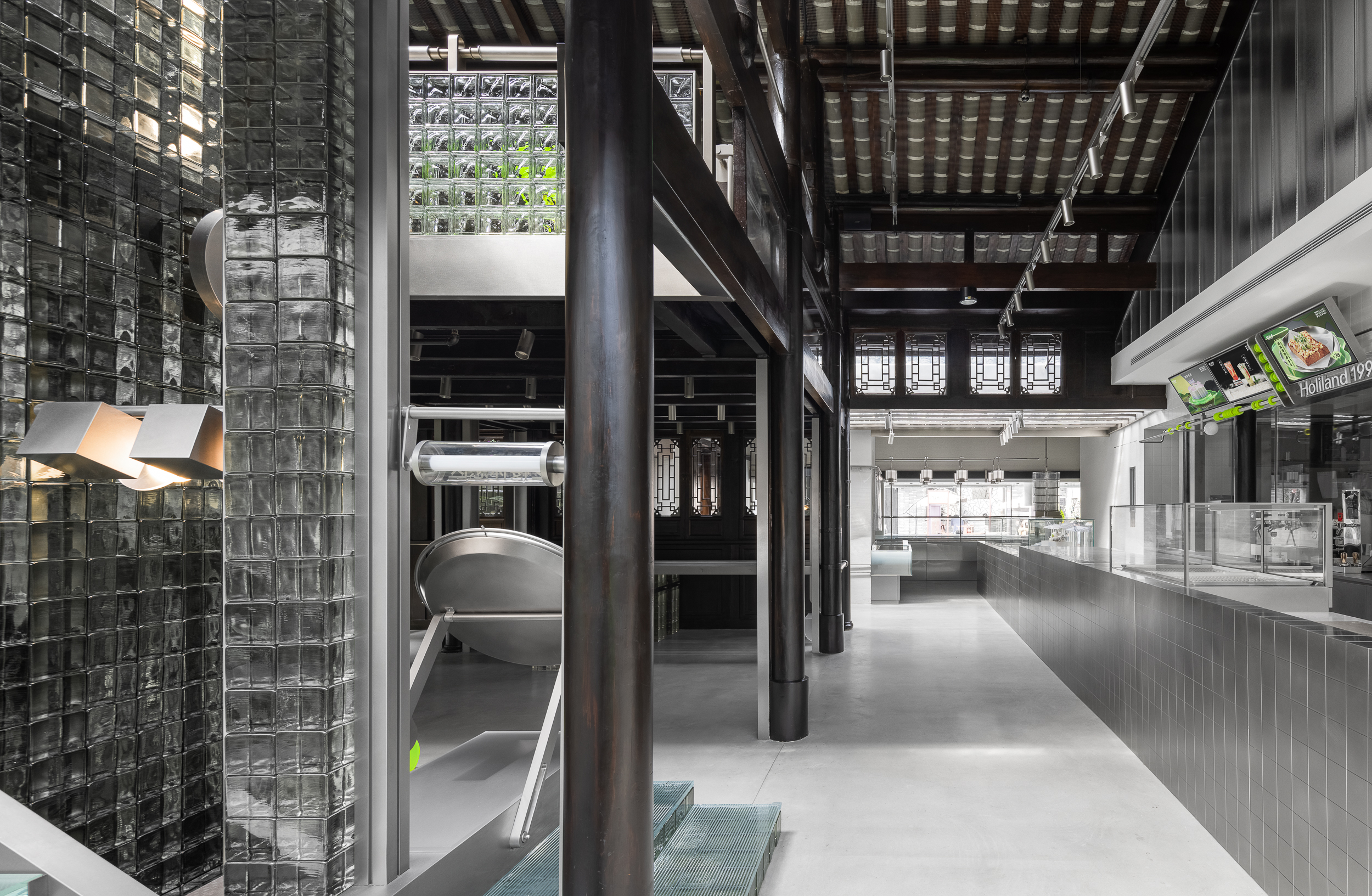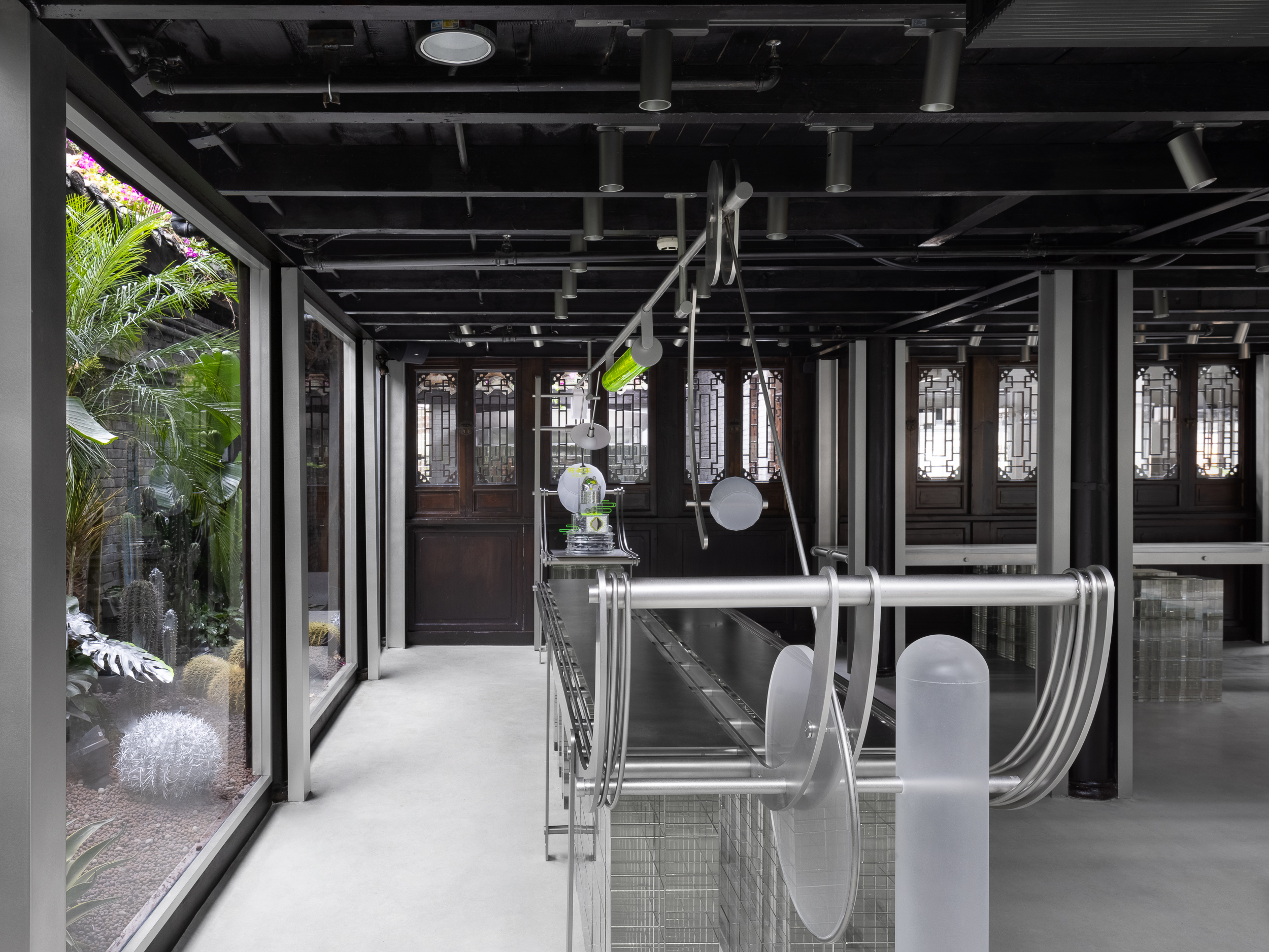 古今技艺的对话
Dialogue between ancient and modern skills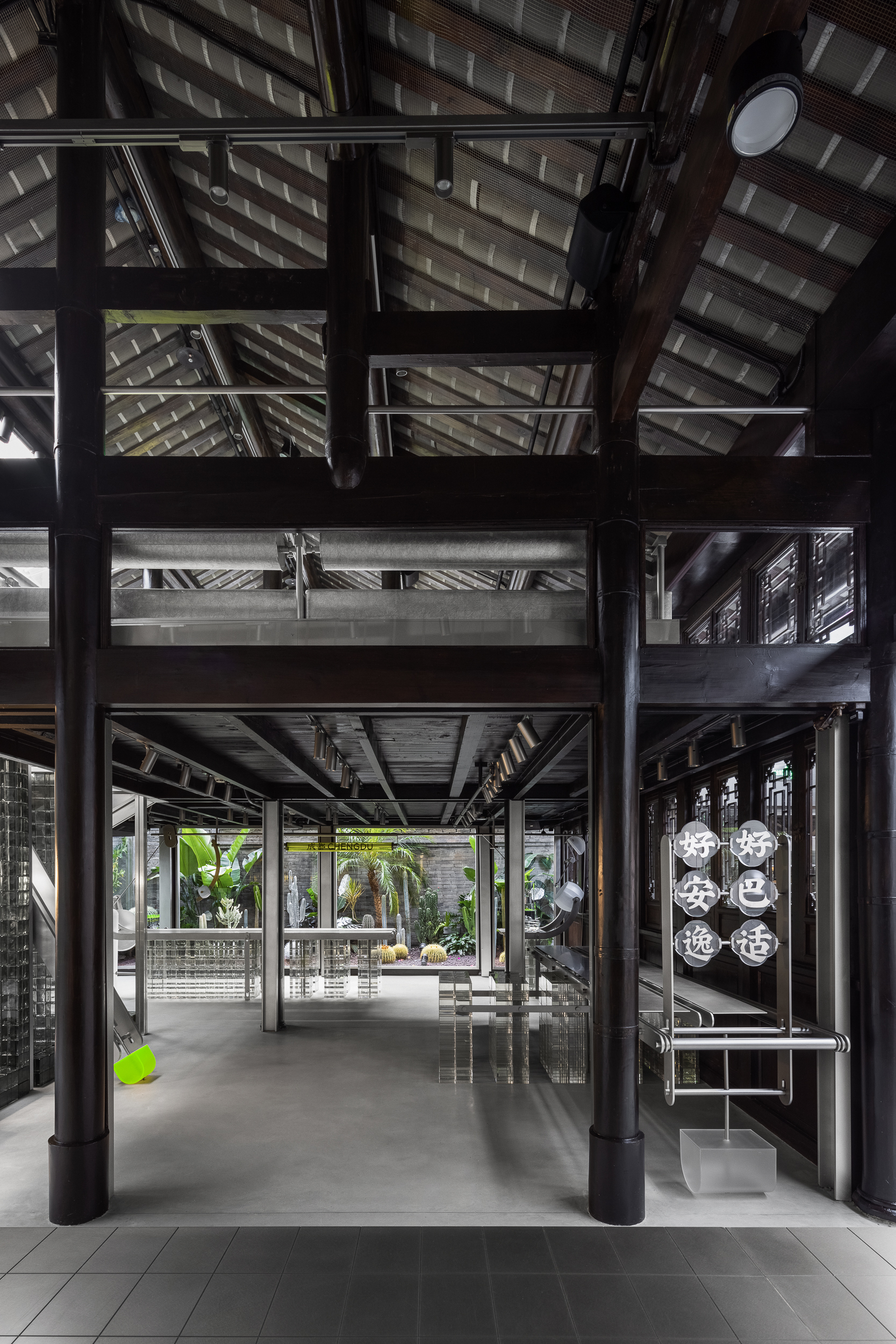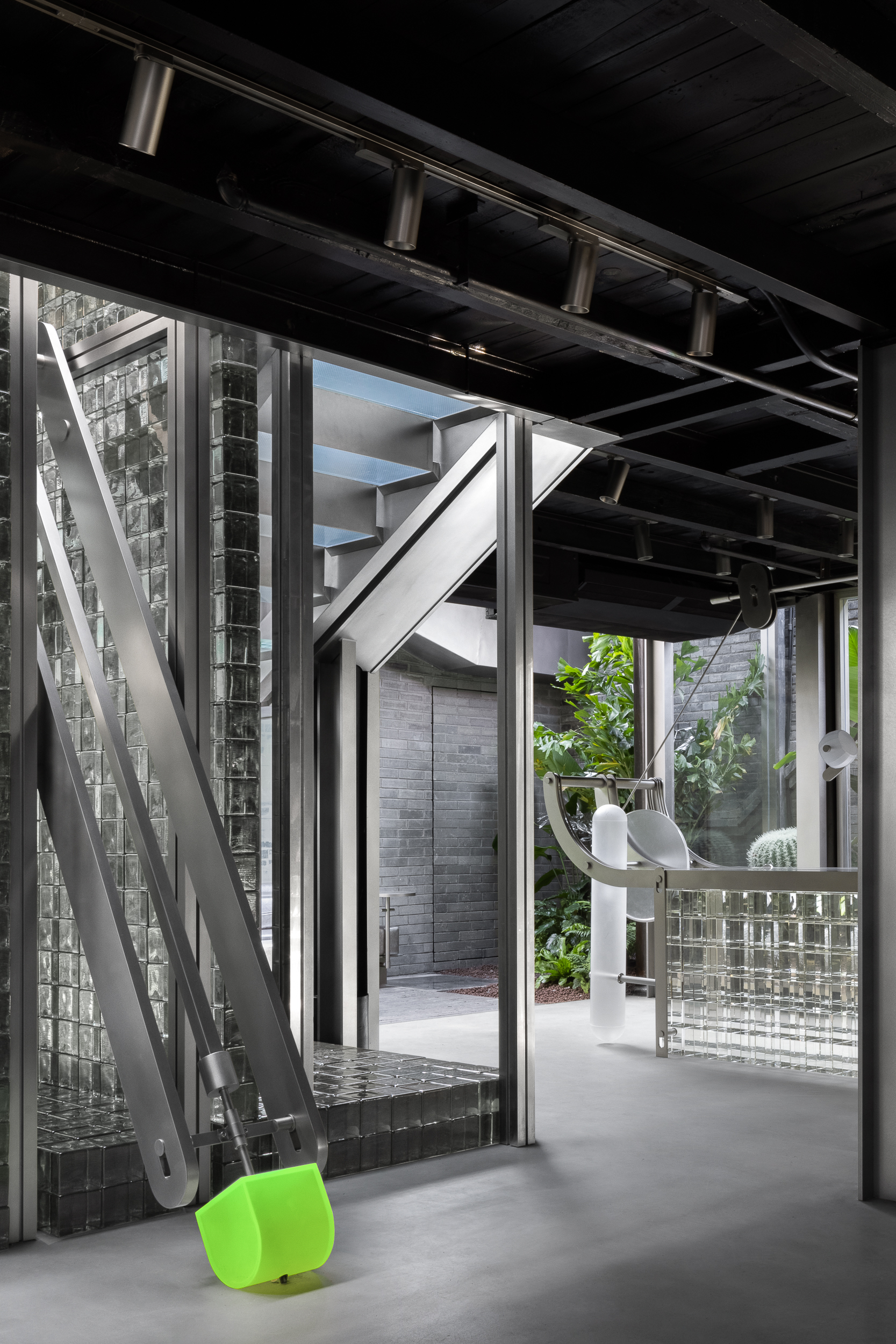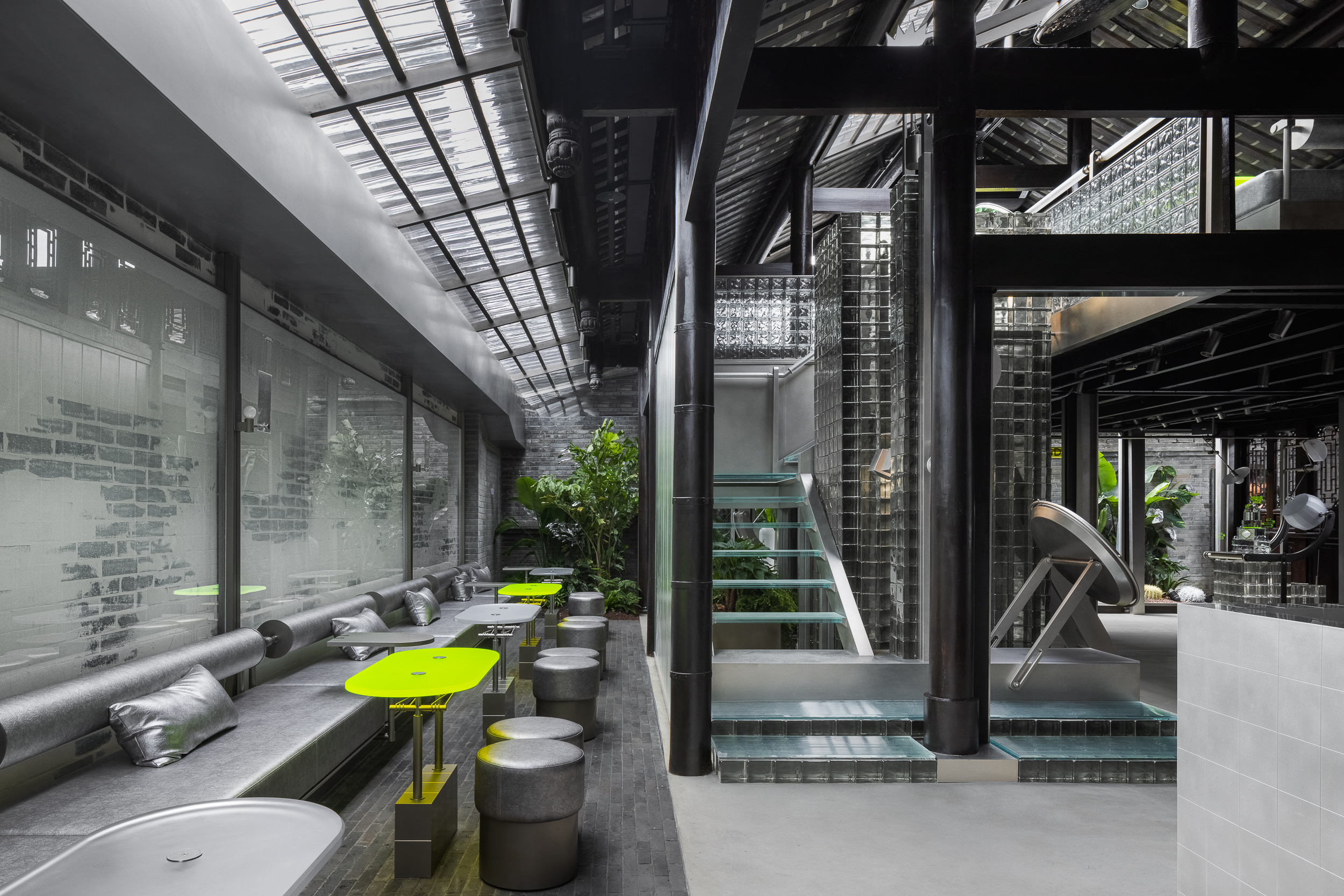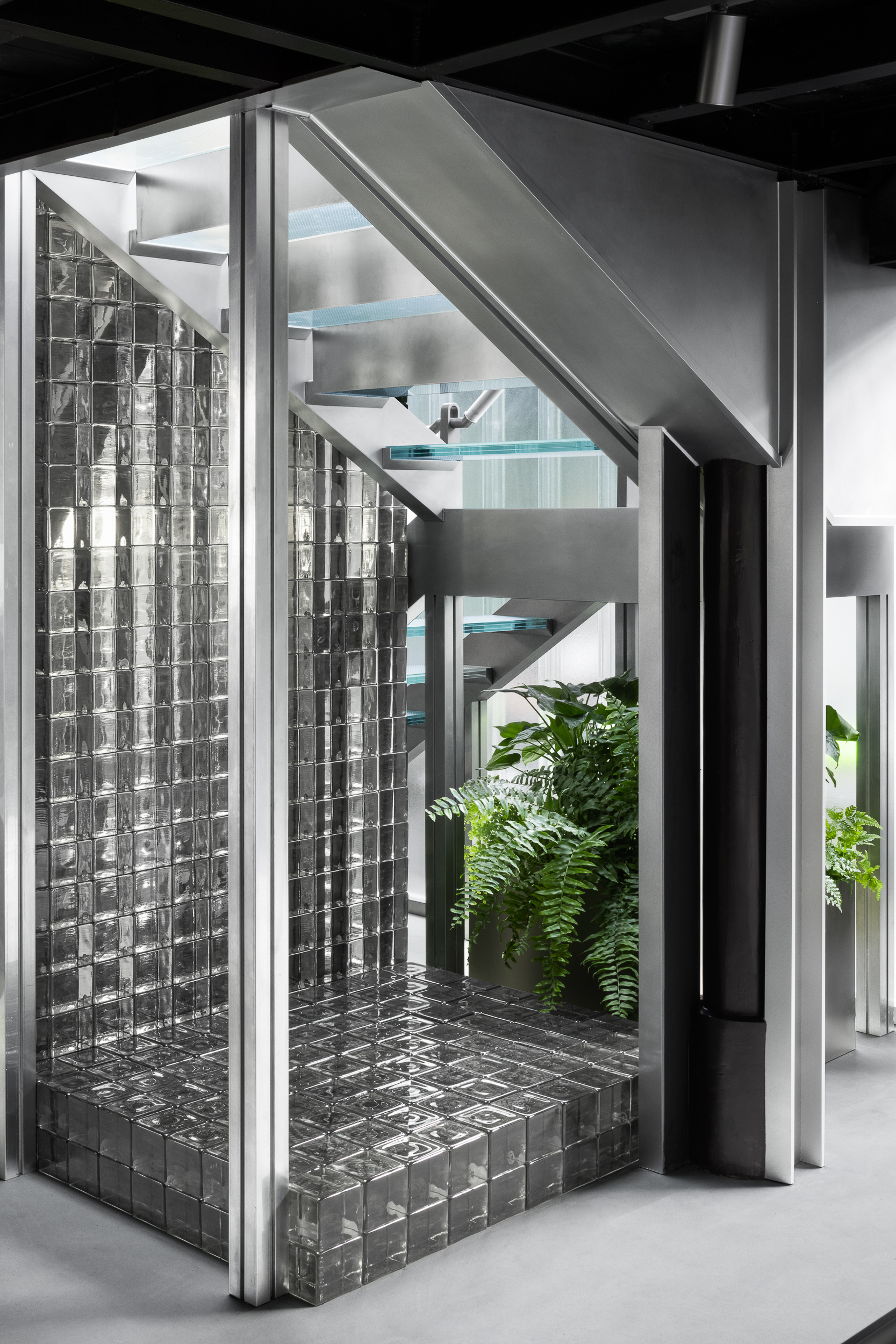 传统资源中具有民间特色的技法和材料,其中蕴含的美学精神为当代空间艺术的创作带来了新的启发。传统空间通过与新元素、新理念、新形式装置的融合,达成了在形式上进行创造性的置换,并在观念和语言上进行了新的视觉传达实验。
The techniques and materials with folk characteristics in traditional resources, and the aesthetic spirit contained in them, have brought new inspiration to the creation of contemporary space art. Through the integration of new elements, new concepts, and new forms of installations, traditional spaces have achieved a creative replacement in form, and conducted new visual communication experiments in concepts and languages.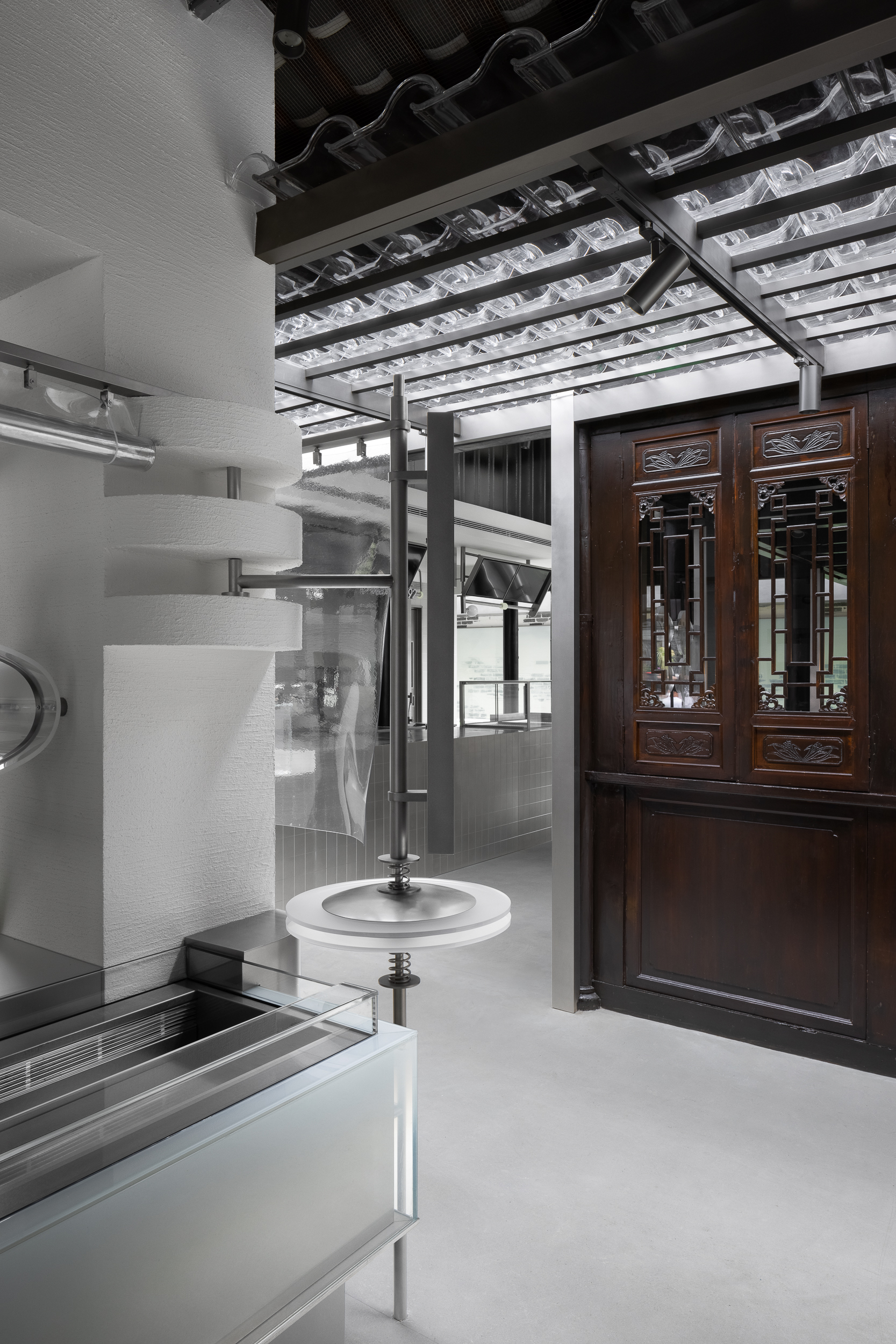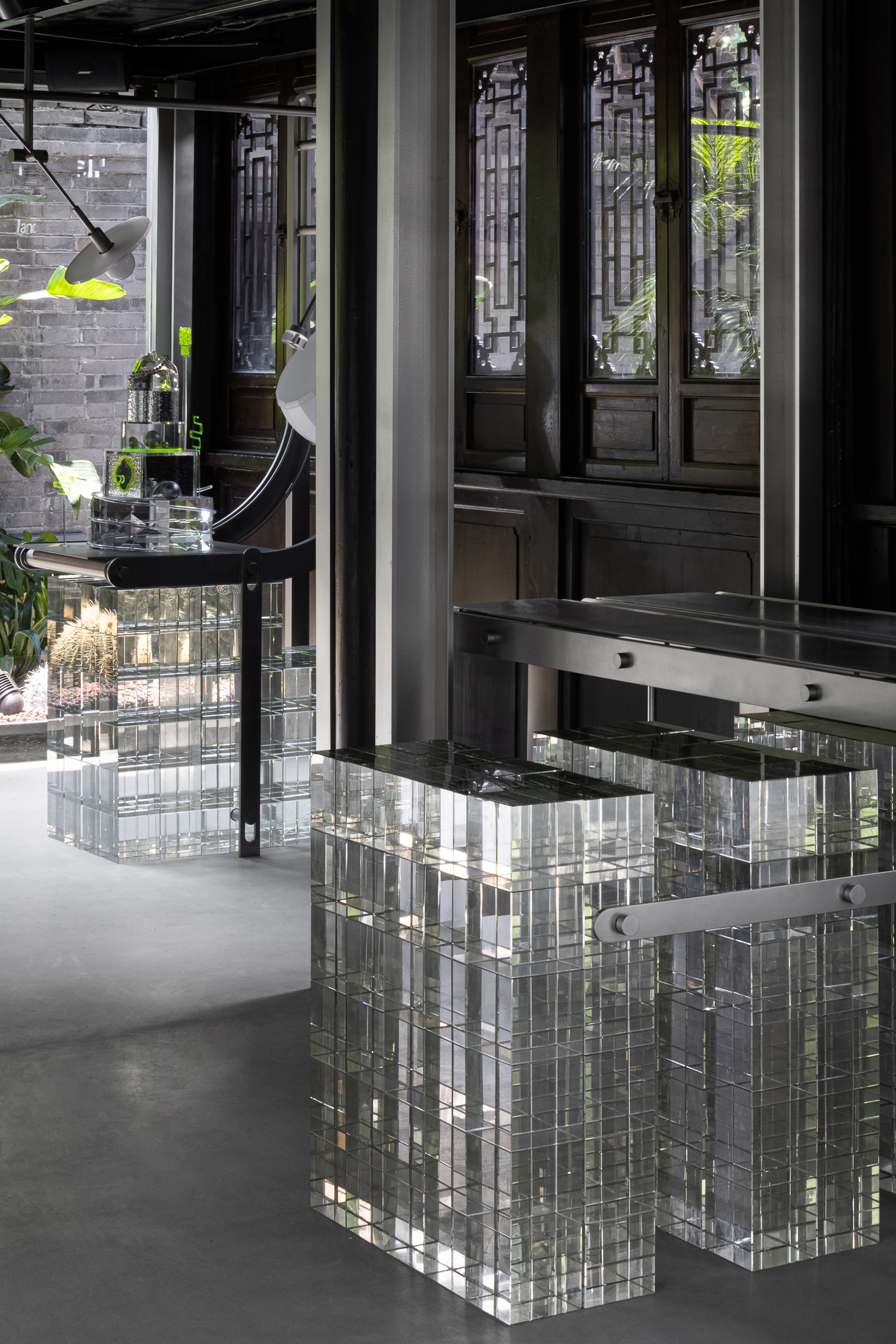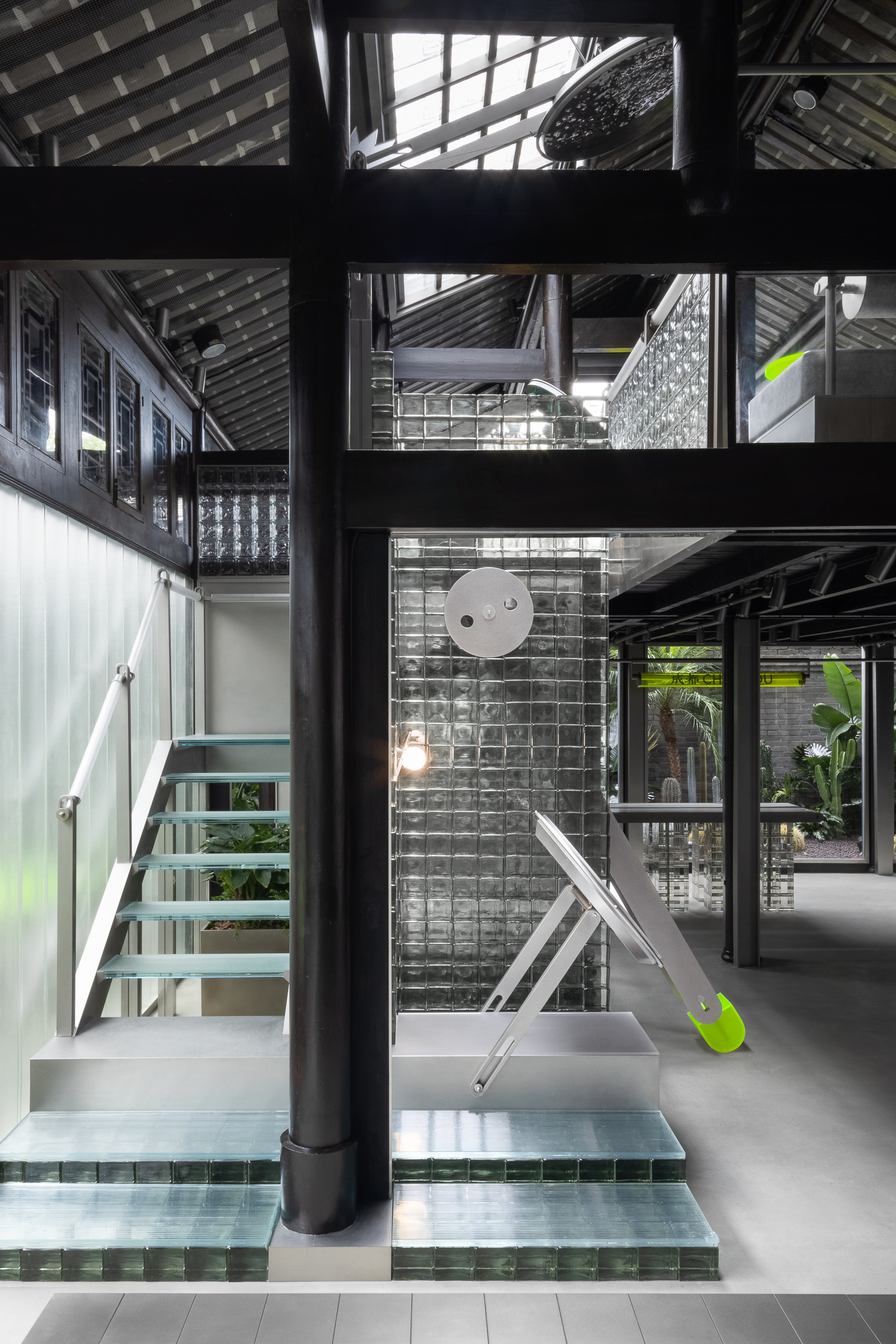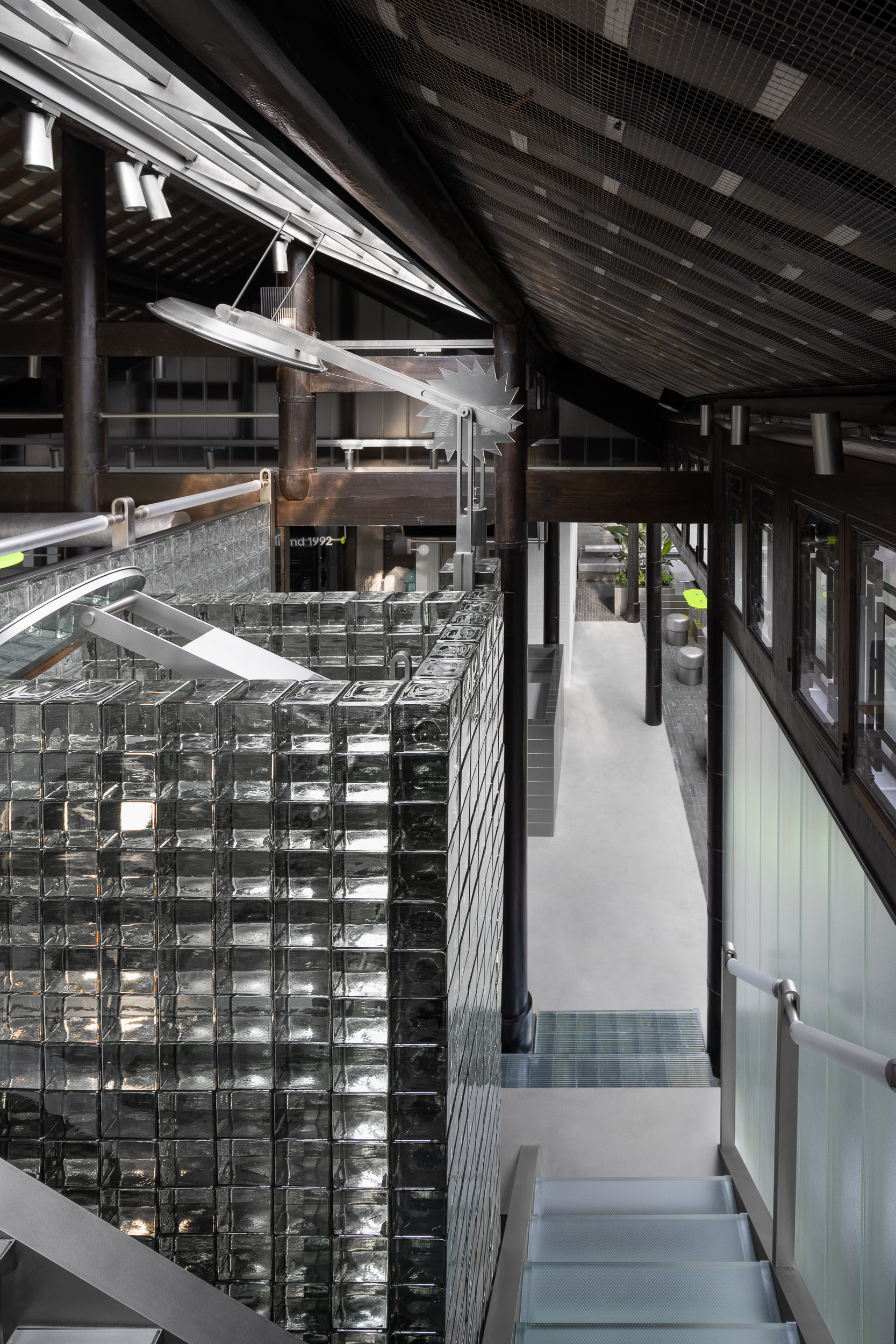 写意性的玻璃砖瓦材料的运用,充满着诗意的审美风格且蕴含哲思。"感知"空间的创作,使人们置身其中,思考空间哲学和无为哲学之间的深层联系,透过玻璃特殊的材质语言特性,表达天地沉思,抒怀自然意蕴,关注人性境遇。传统的建筑空间中透明材料造就的异质化模块,使其具有一定的层次感与分离感,又能保证与周边的植物、建筑融为一体,顺应空间的无为而为。
The use of glass brick materials is full of poetic aesthetic style and contains philosophical thinking. The creation of "perception" space allows people to put themselves in it and think about the deep connection between space philosophy and inaction philosophy. Through the special material language characteristics of glass, it expresses the contemplation of heaven and earth, expresses the meaning of nature, and pays attention to the human environment. The heterogeneous modules created by transparent materials in the traditional architectural space give it a certain sense of hierarchy and separation, and can ensure integration with the surrounding plants and buildings, and conform to the action through inaction of the space.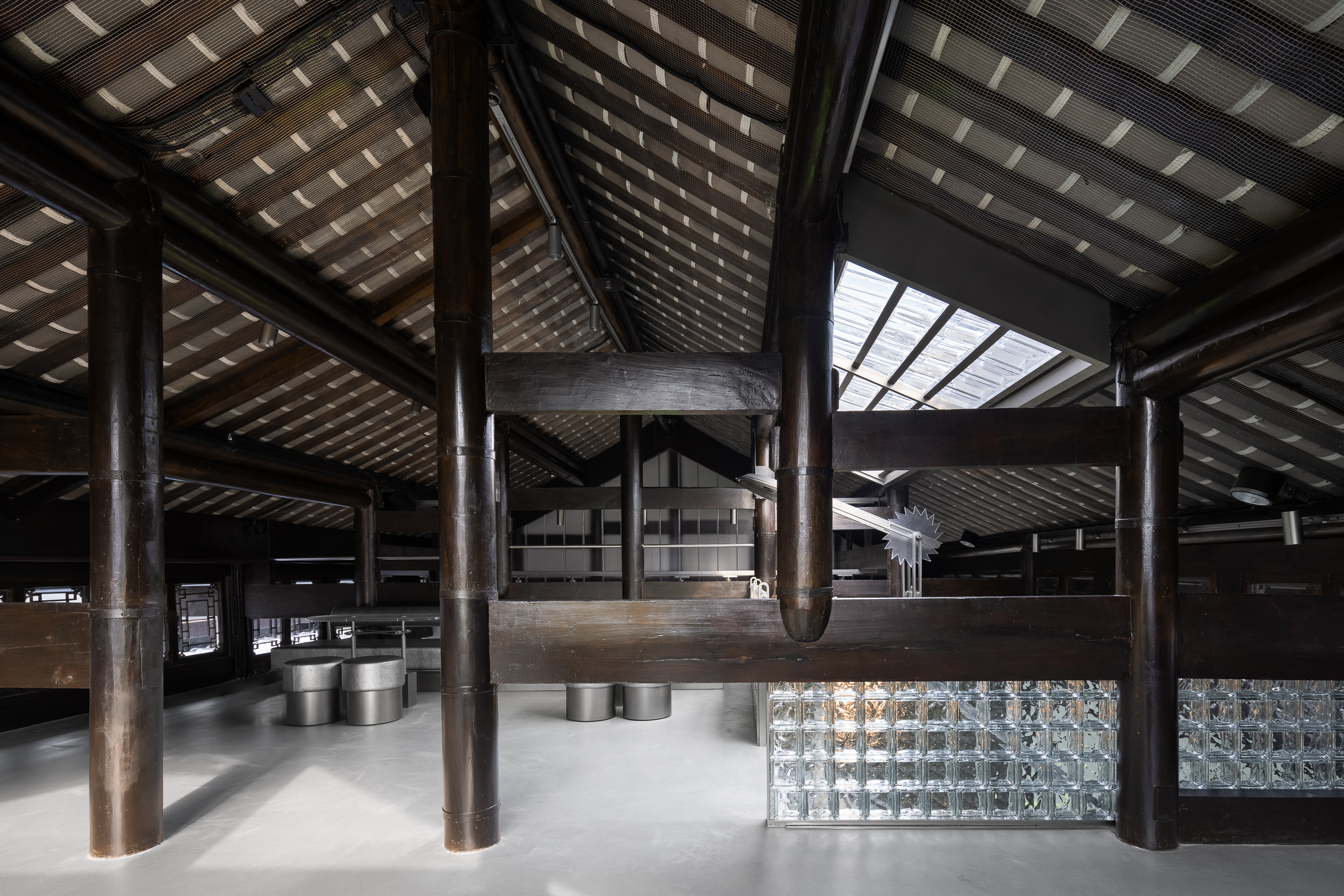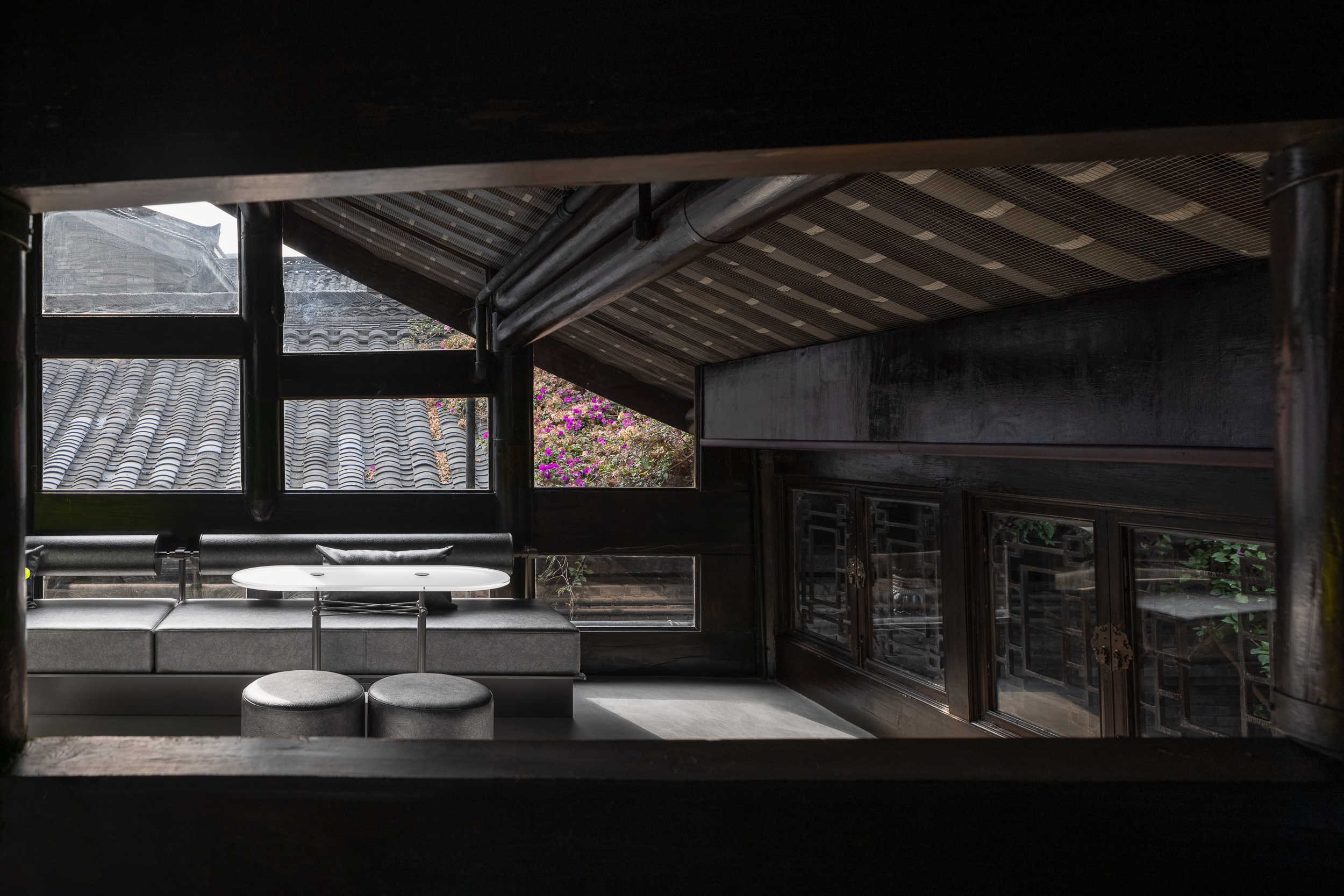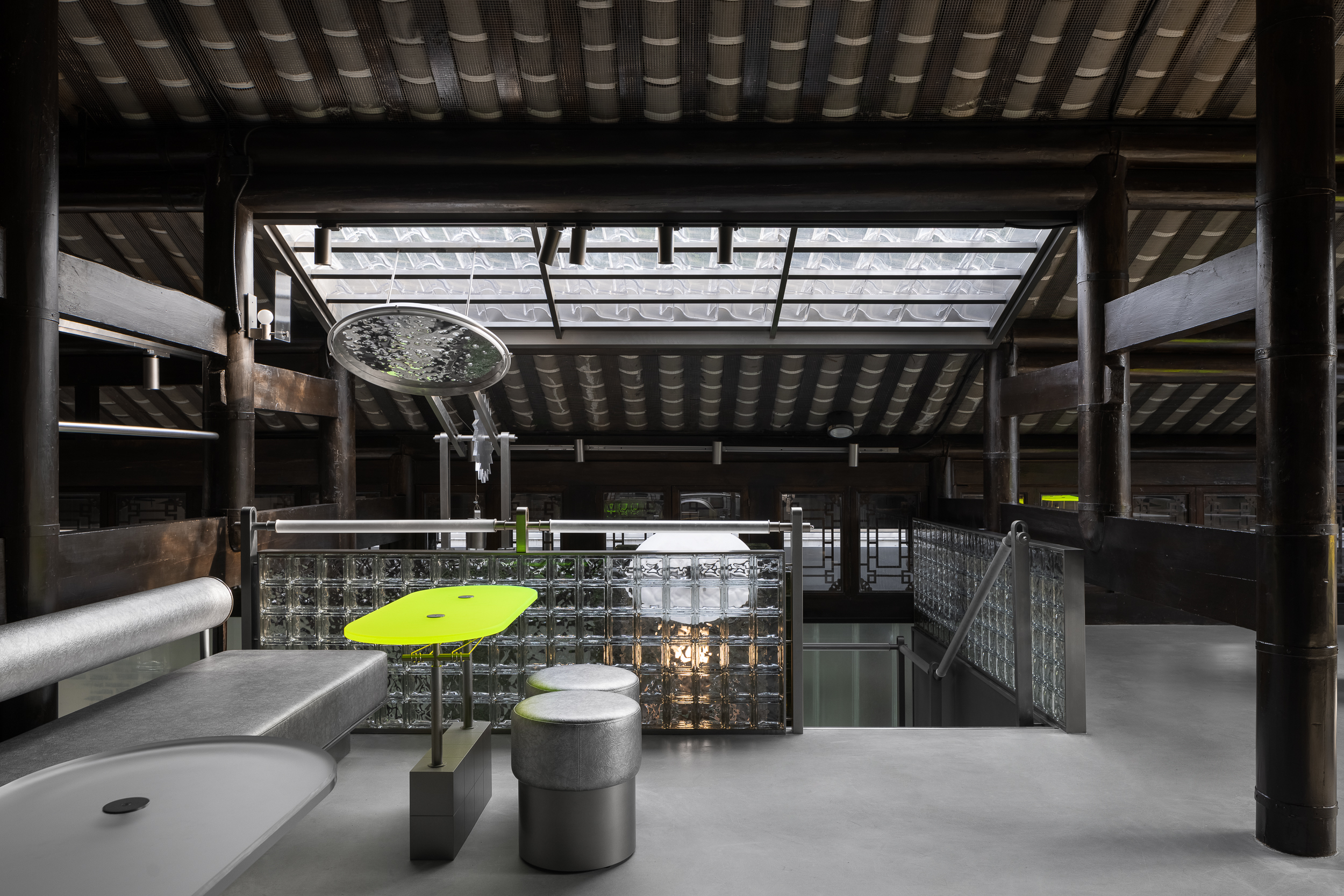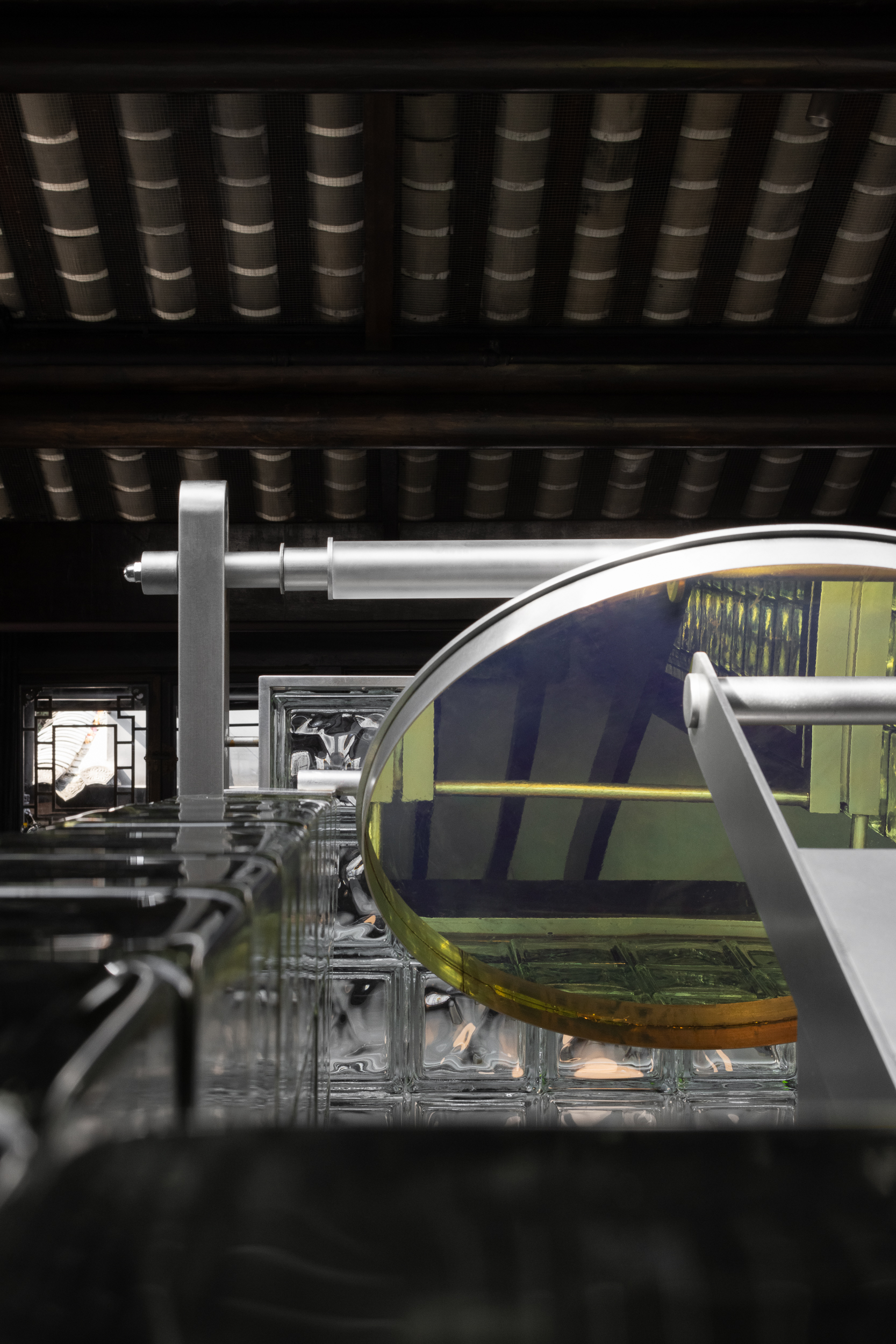 陌生化的处理使现实空间错位
The process of defamiliarization displaces the real space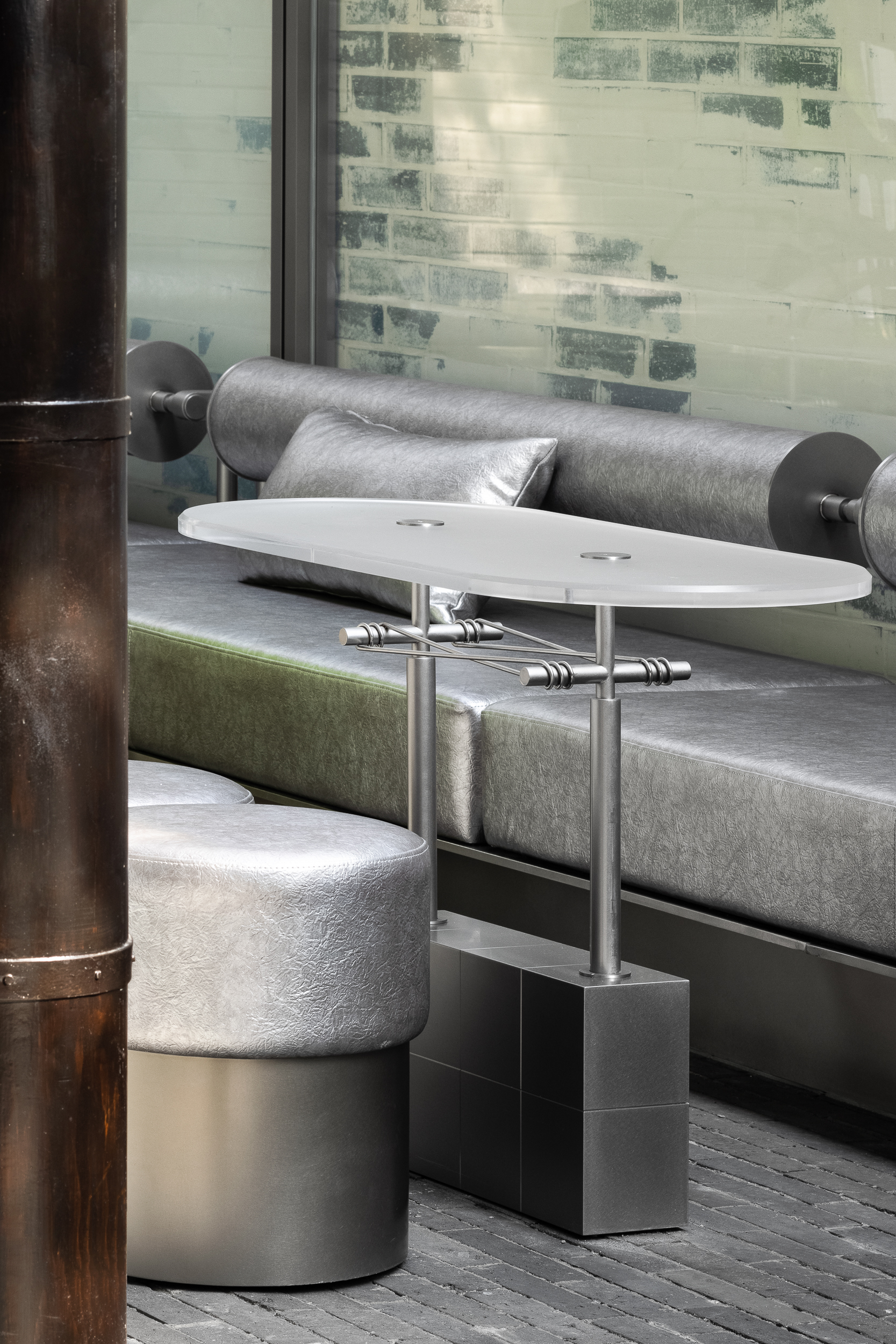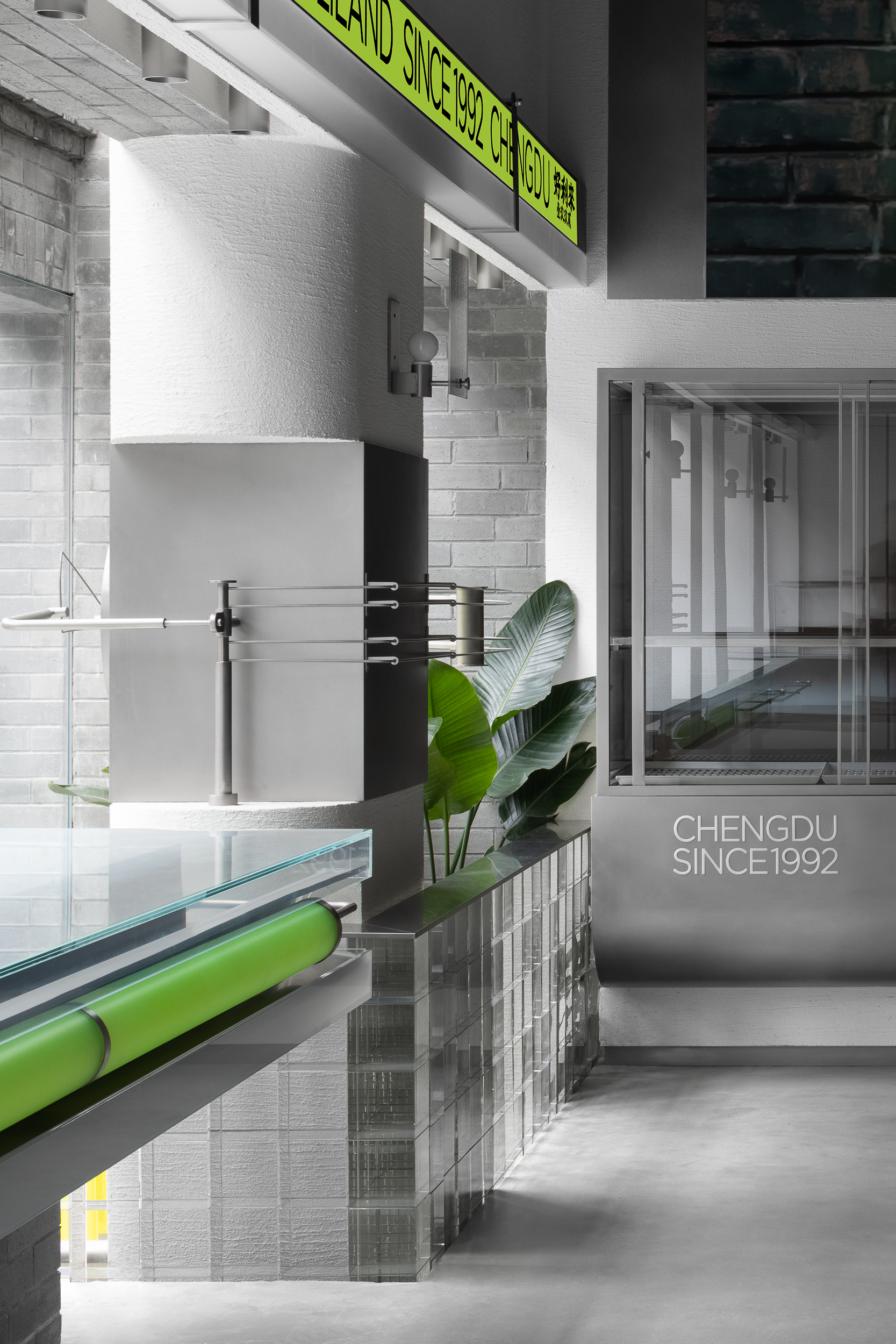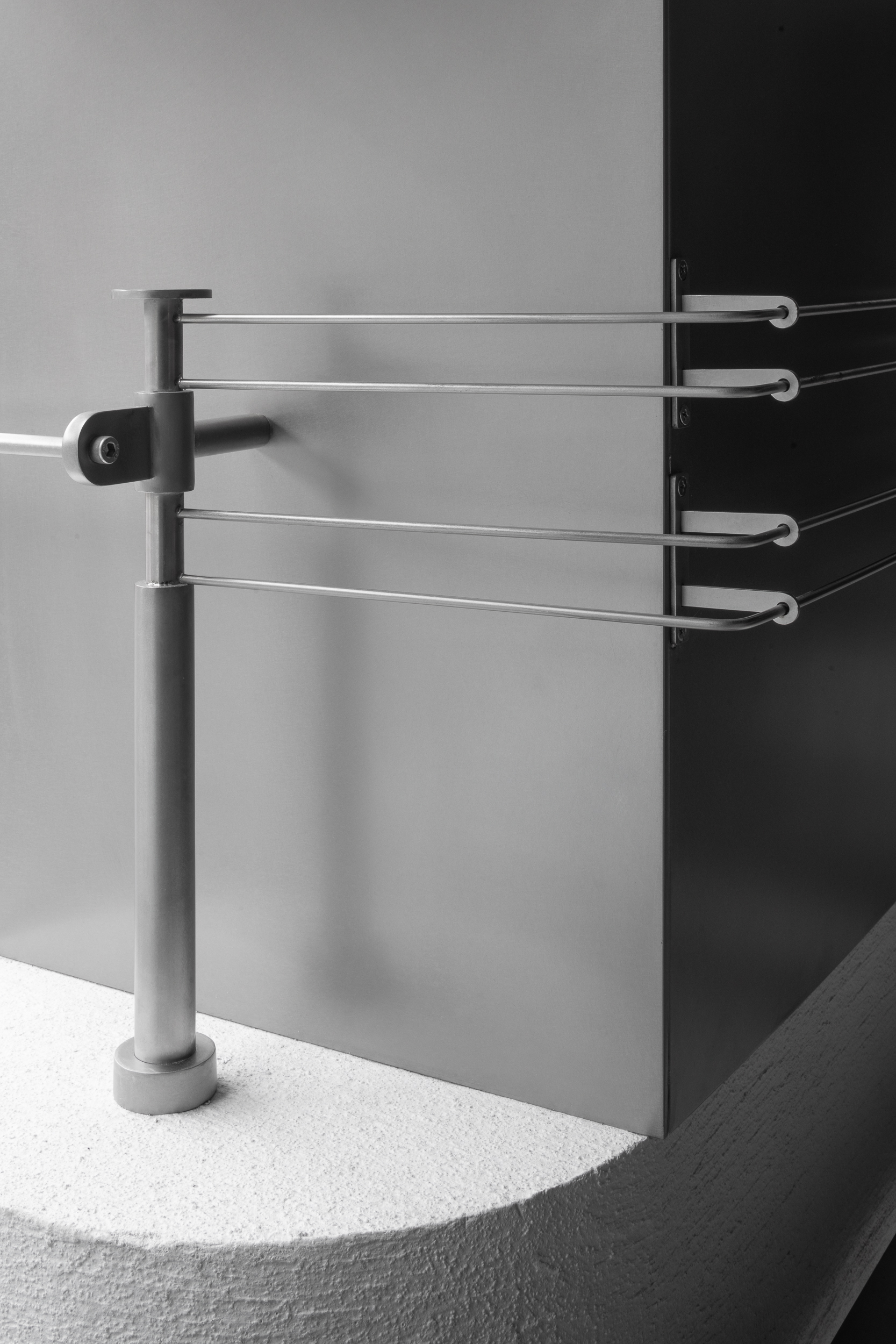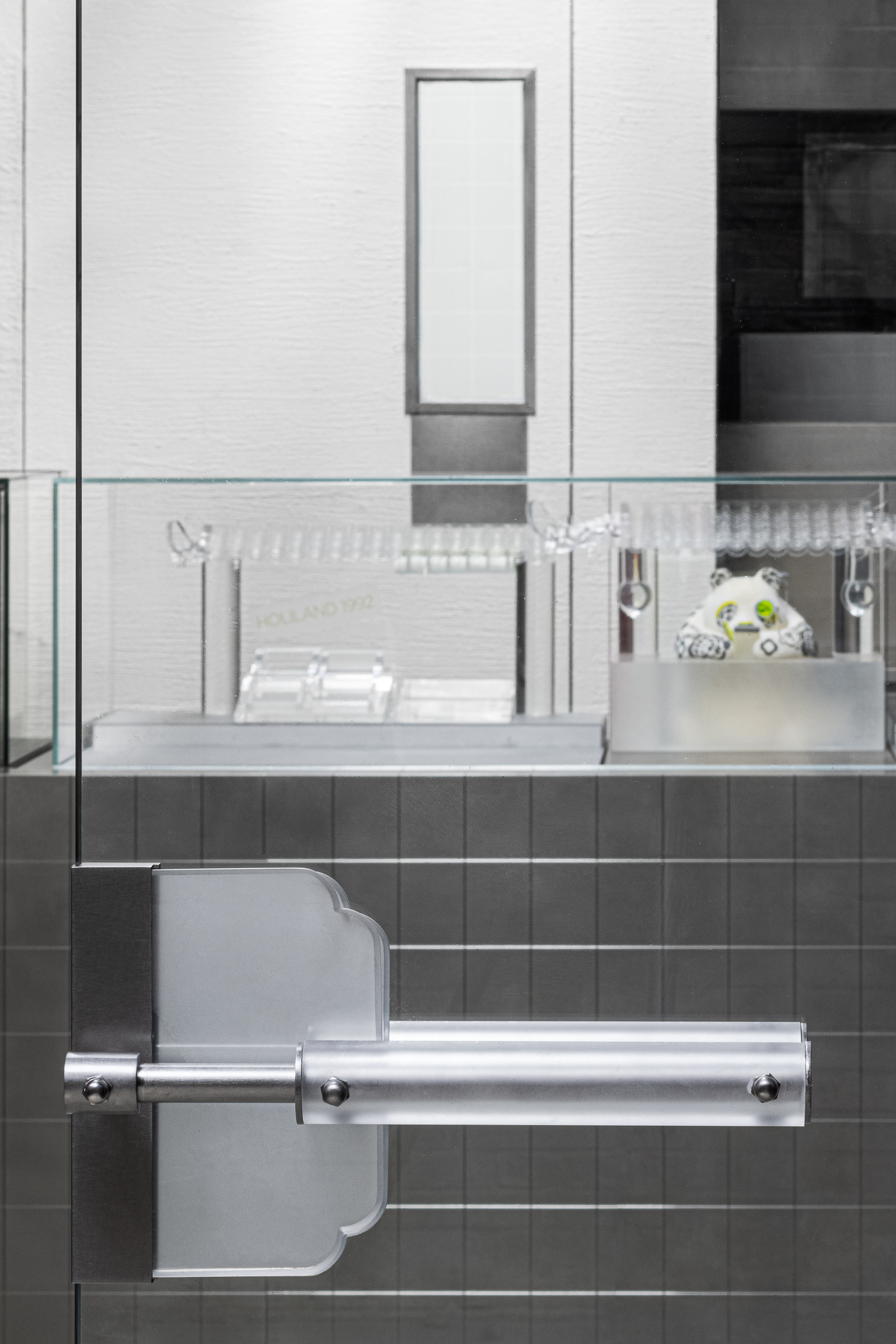 异质化的符号将现实的生活元素及各种公共元素抽离出来作为空间中的特殊符号,对这些日常的元素进行陌生化的处理,或者改变其原本的造型和材质,或者将其脱离原先的文化语境,将其存在空间进行错位。玻璃砖瓦是时间和温度的诠释,它仿佛能穿透古今的交集,为冰冷的硬质钢材石材带来了时代的温度。
Heterogeneous symbols extract real life elements and various public elements as special symbols in the space, and treat these daily elements as unfamiliar, or change their original shape and material, or separate them from the original cultural context, dislocation of its existence space. Glass tiles are the interpretation of time and temperature. It seems to penetrate the intersection of ancient and modern, bringing the temperature of the times to the cold hard steel and stone.
---