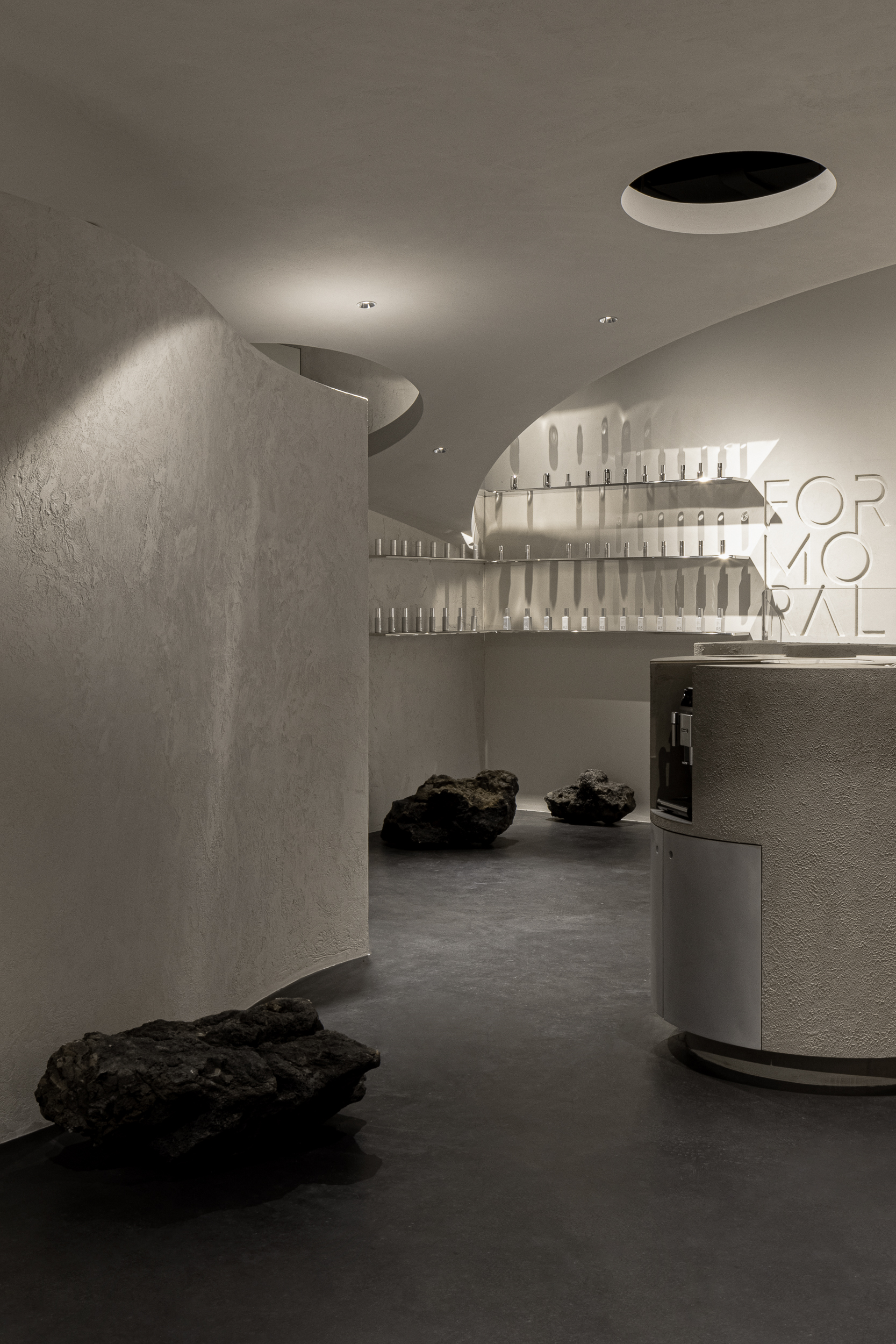 世间万物皆有成长的"弧光"。
Everything in the world has an "arc light" of growth.
一段生命如此,一处空间如此,
This is the case for a period of life, this is for a space,
发生在空间里的故事亦是如此。
The same is true for stories that happen in space.
---
弧线的形式多种多样,尺度也各不相同。但无一例外的都是在相切的正圆形中截取相应的弧线,而非自由曲线,从而制造出星系中的牵引感。
There are many forms of arcs, and their scales are also different. But without exception, the corresponding arc is intercepted in a tangent circle, rather than a free curve, thereby creating a sense of traction in the galaxy.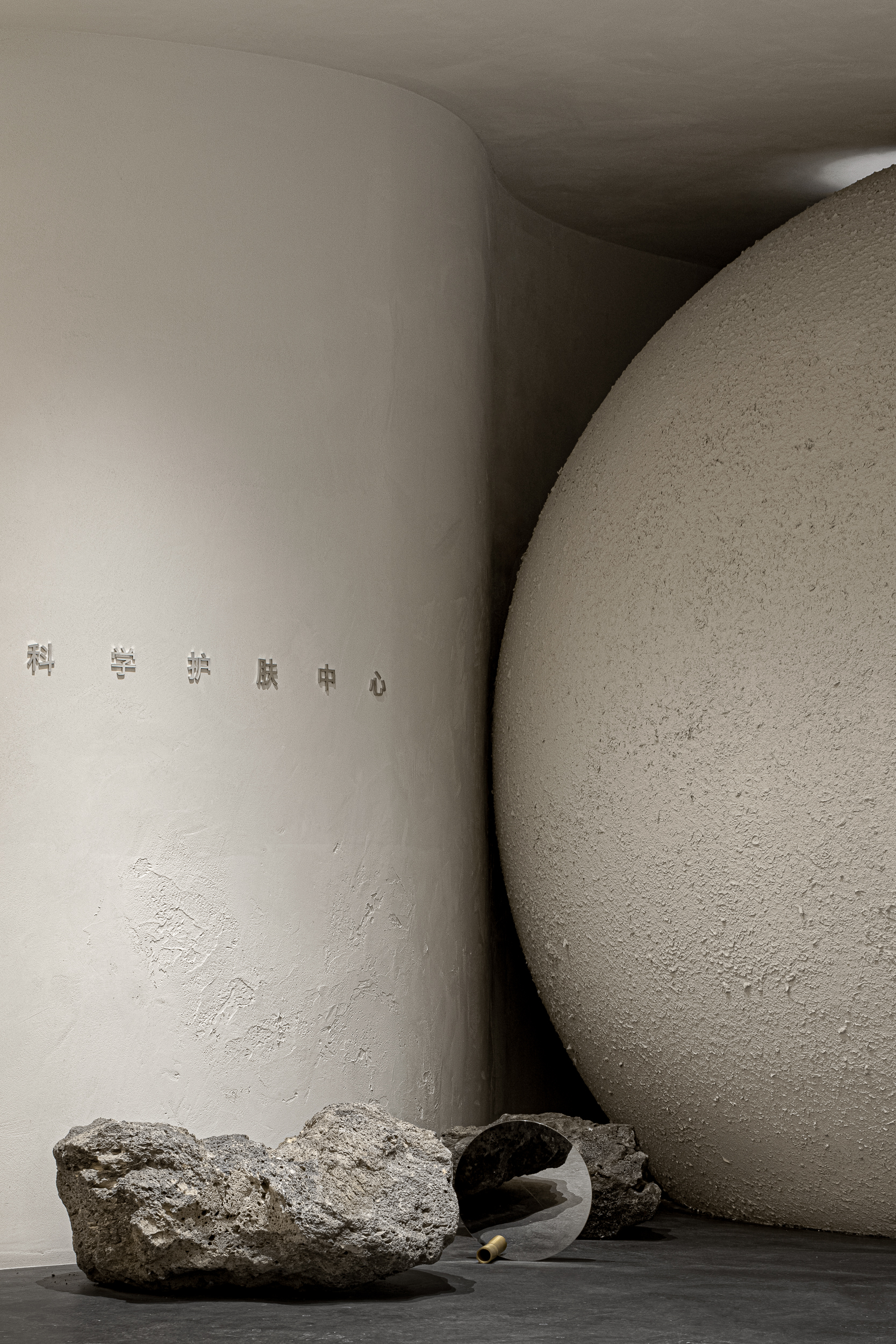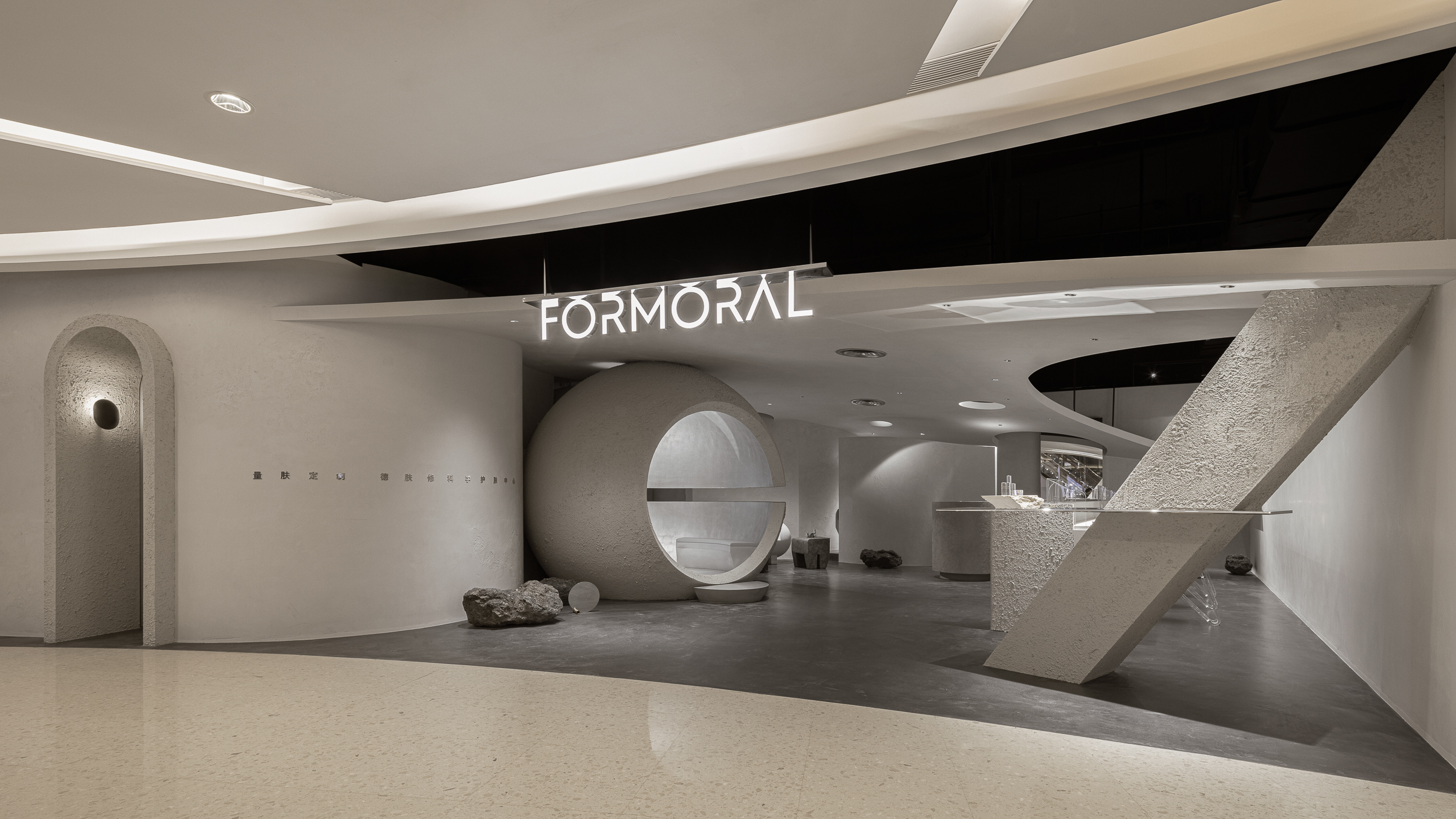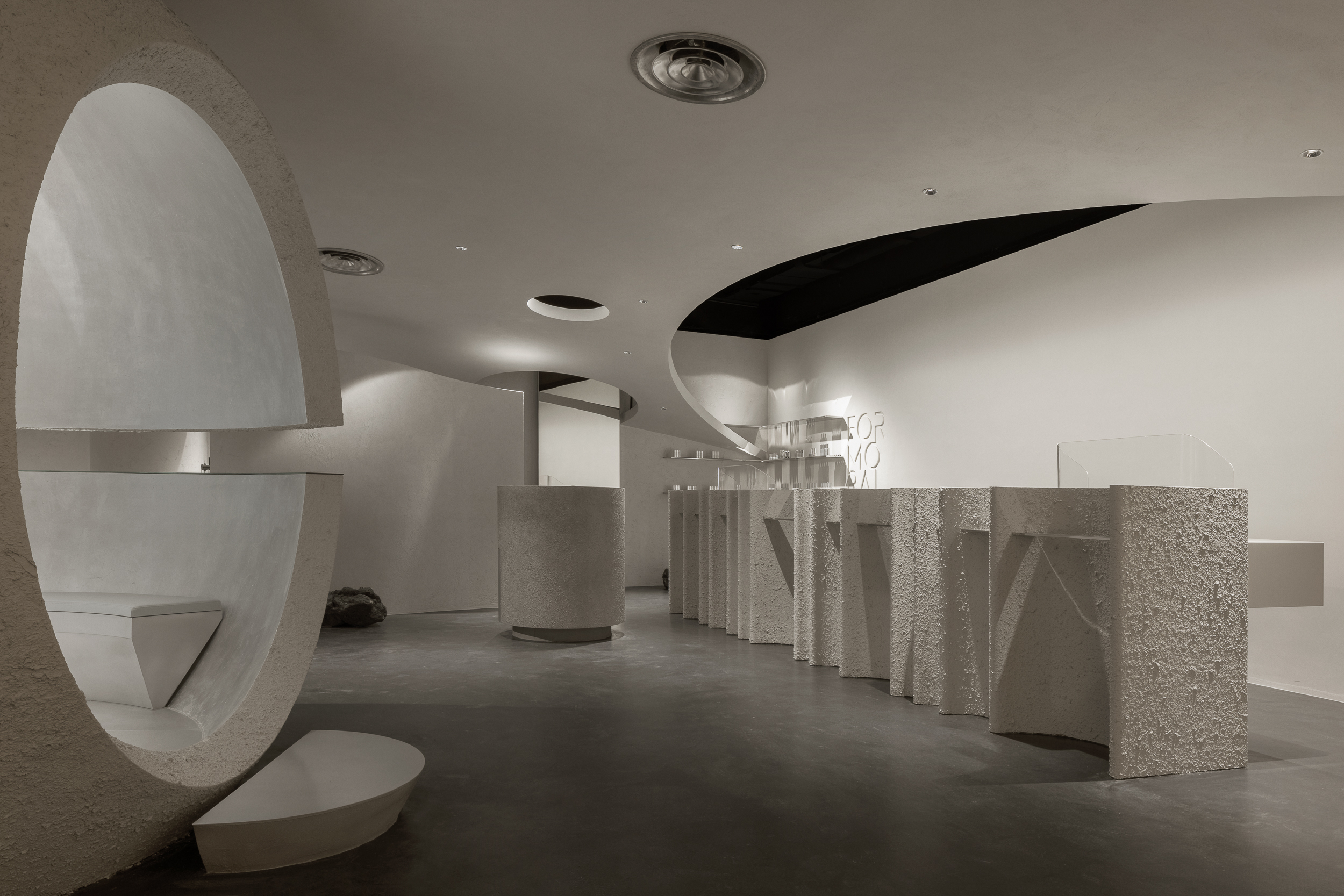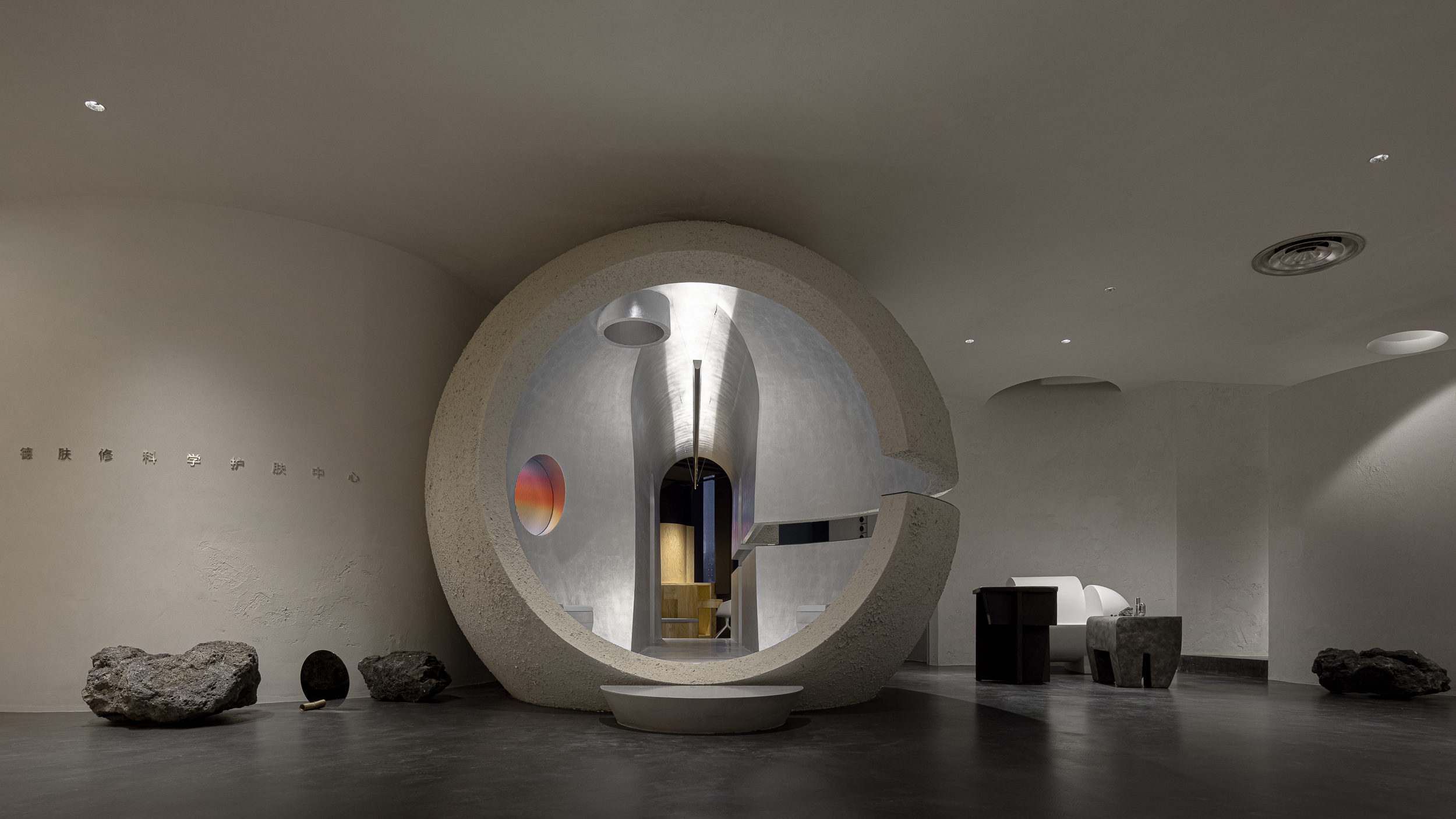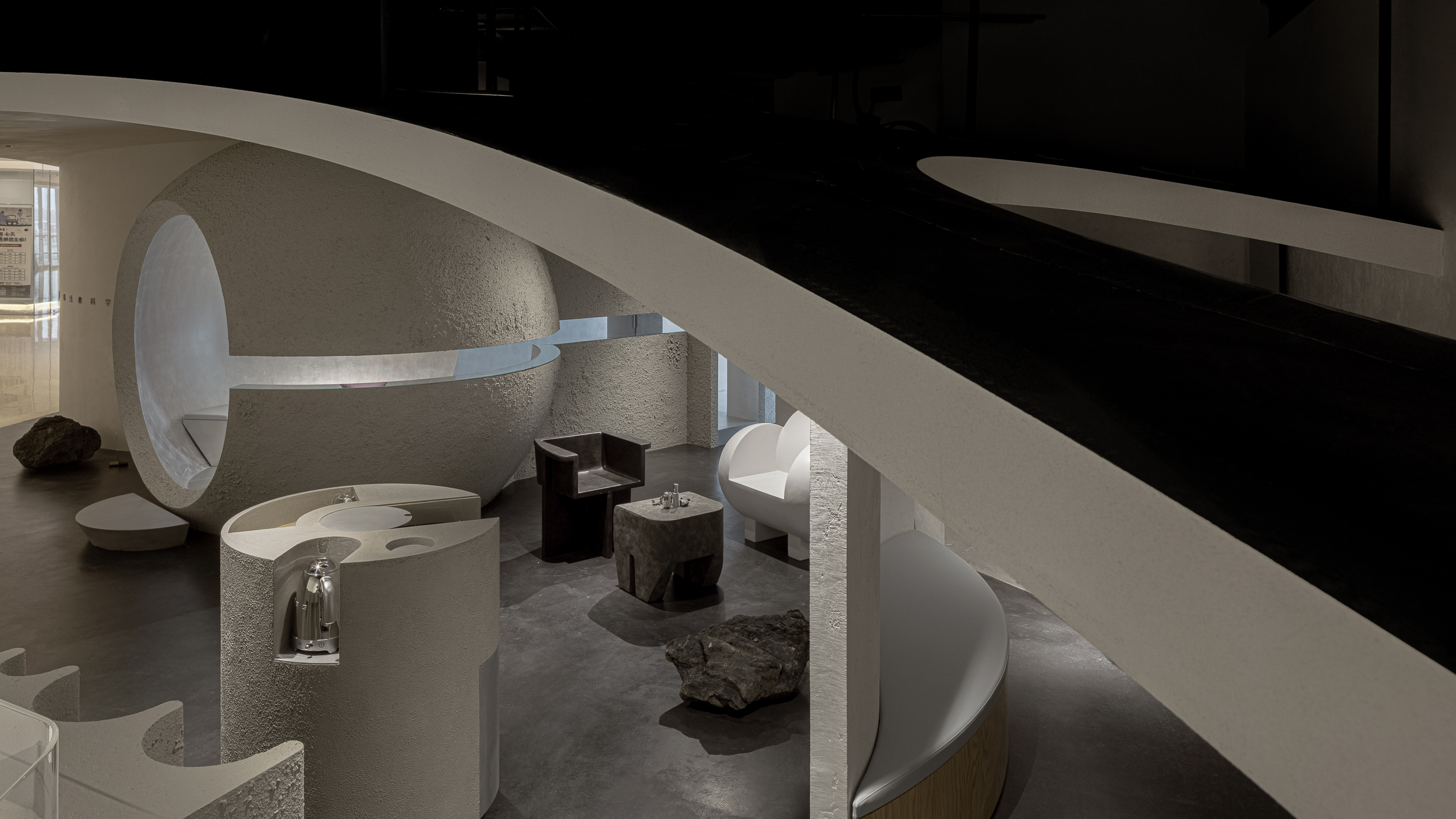 弹性的光影平衡而充满韵律
Flexible light and shadow are balanced and full of rhythm
光影勾勒出边界,也强化弧的张力,不由得将弧线延展到了曲面。弧光的力量层层递进,交相辉映。每一条线皆有方向,而每一条弧线的魅力都在于弹性,表现弧线弹性最好的方式是借助光和影。
The light emphasizes the curve and extends the curve to surfaces. Fluid, powerful, structured and overlapping. Each arc has its direction, and the most attractive charm of each arc lies in its elasticity. The best way to present an arc is through light and shade.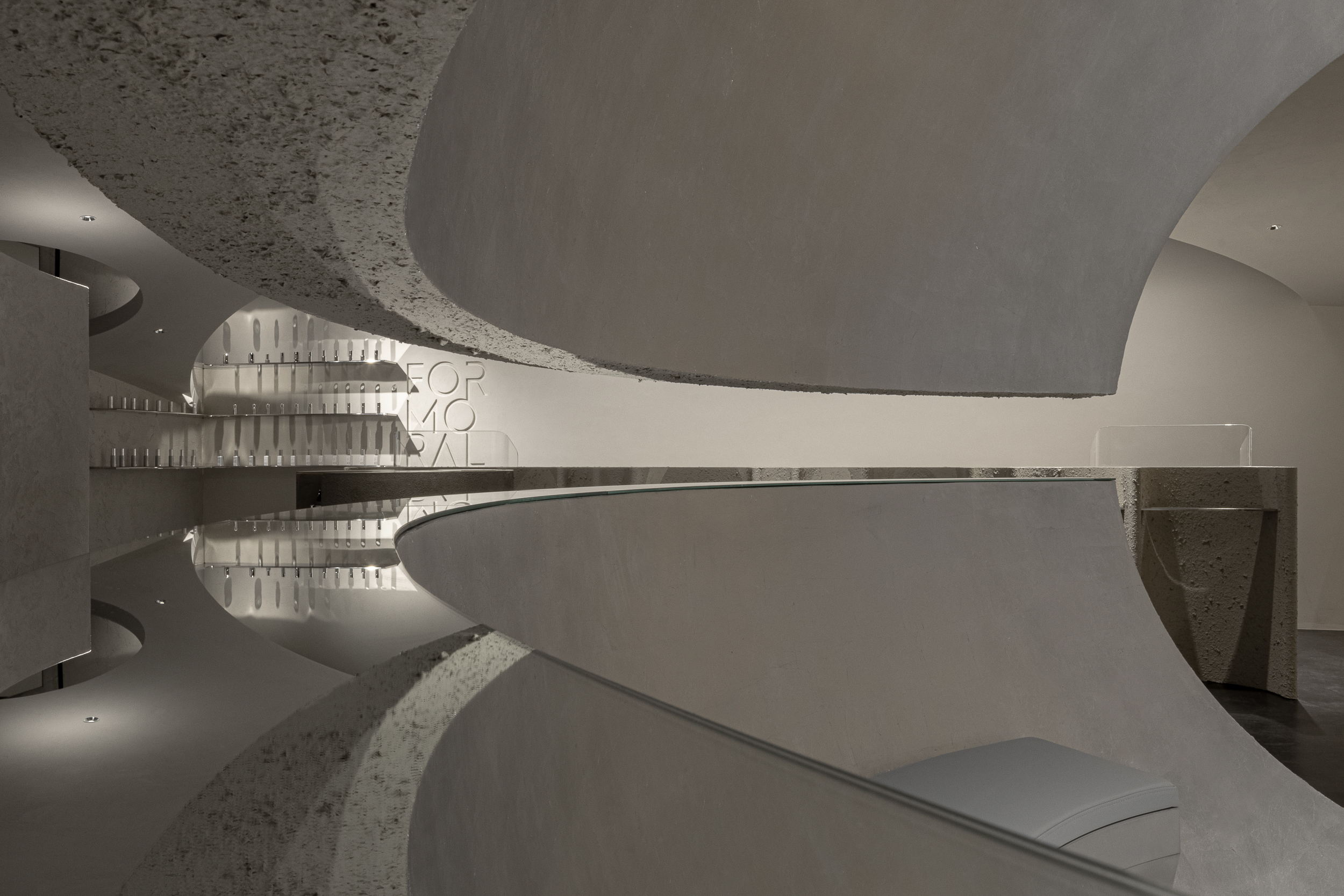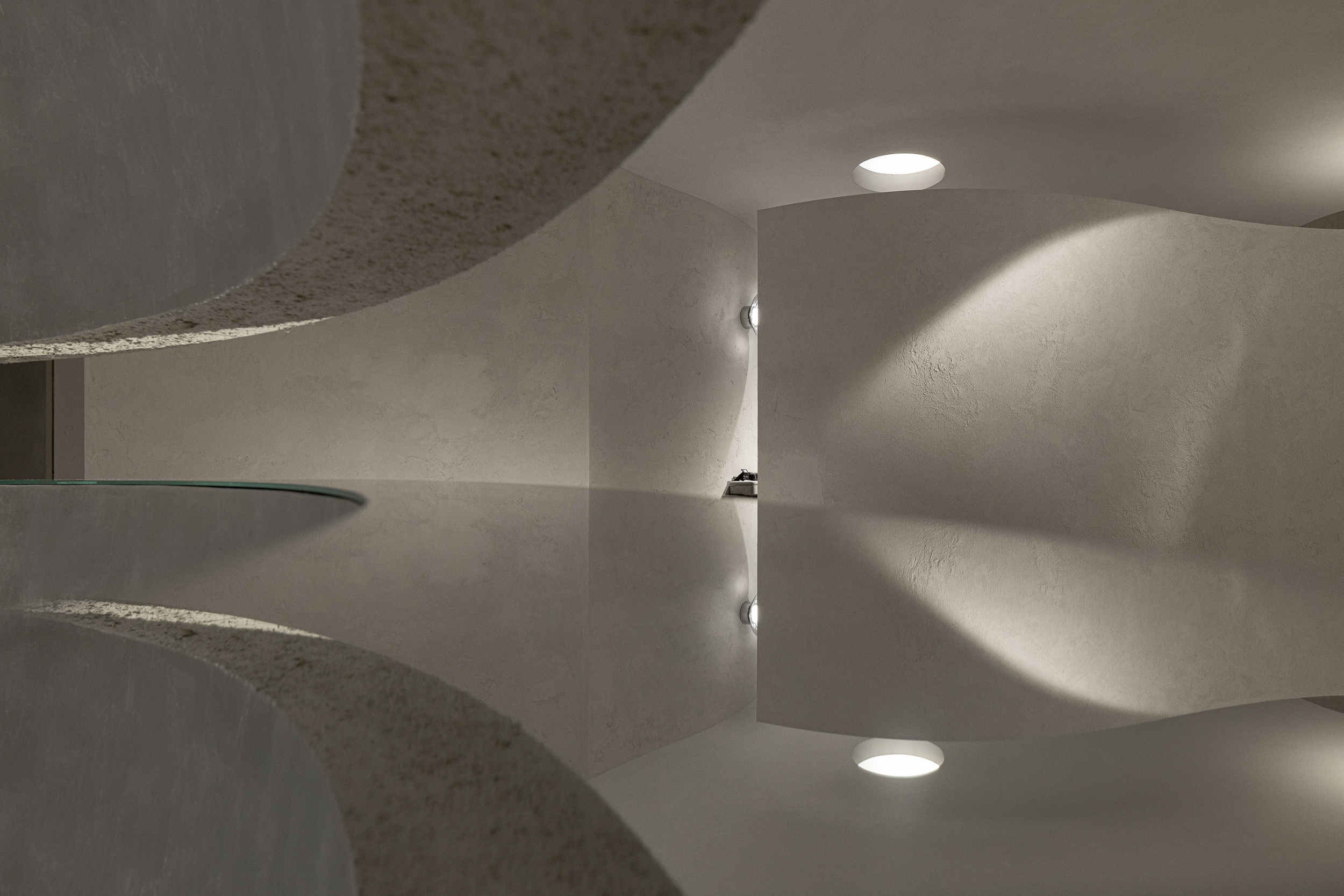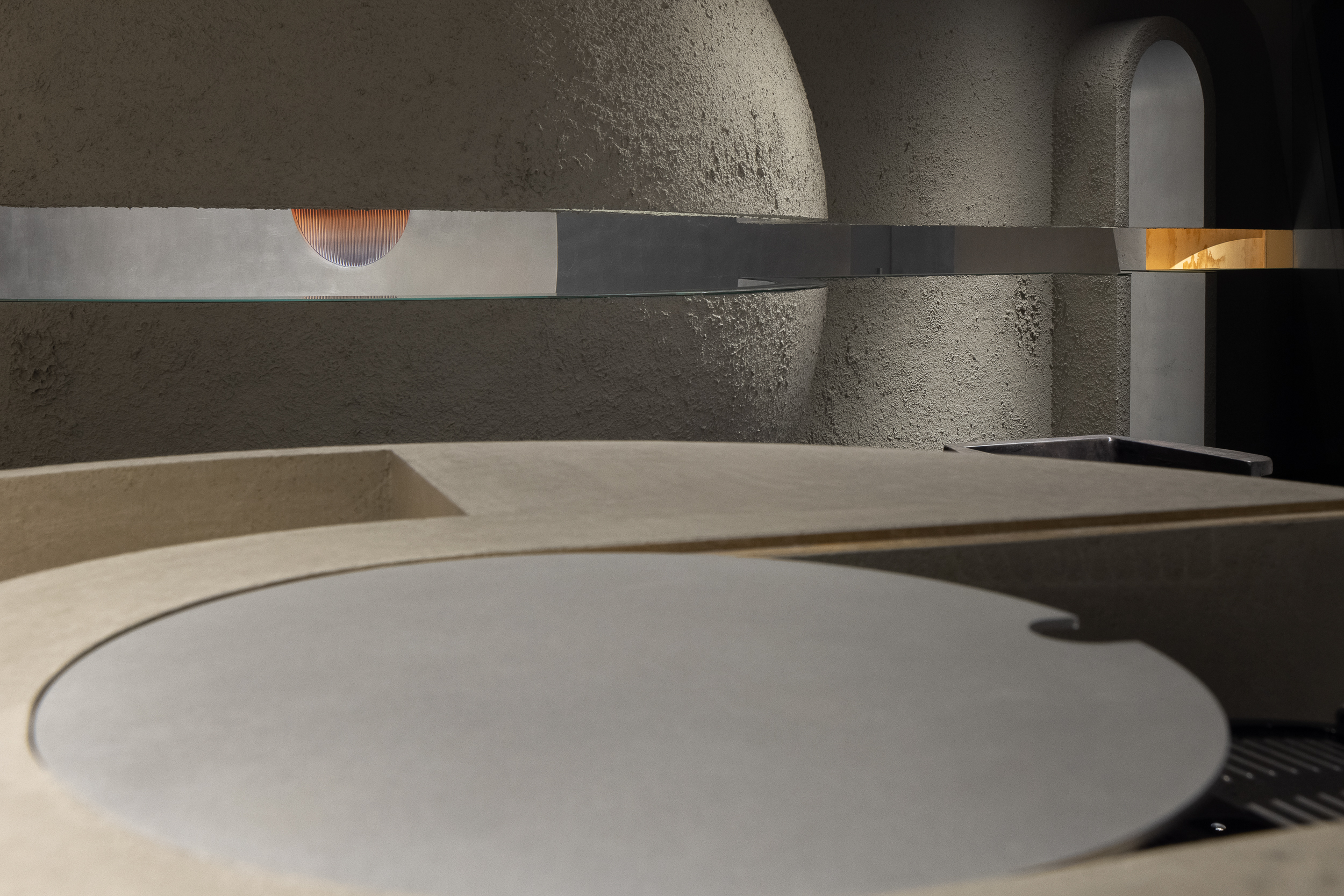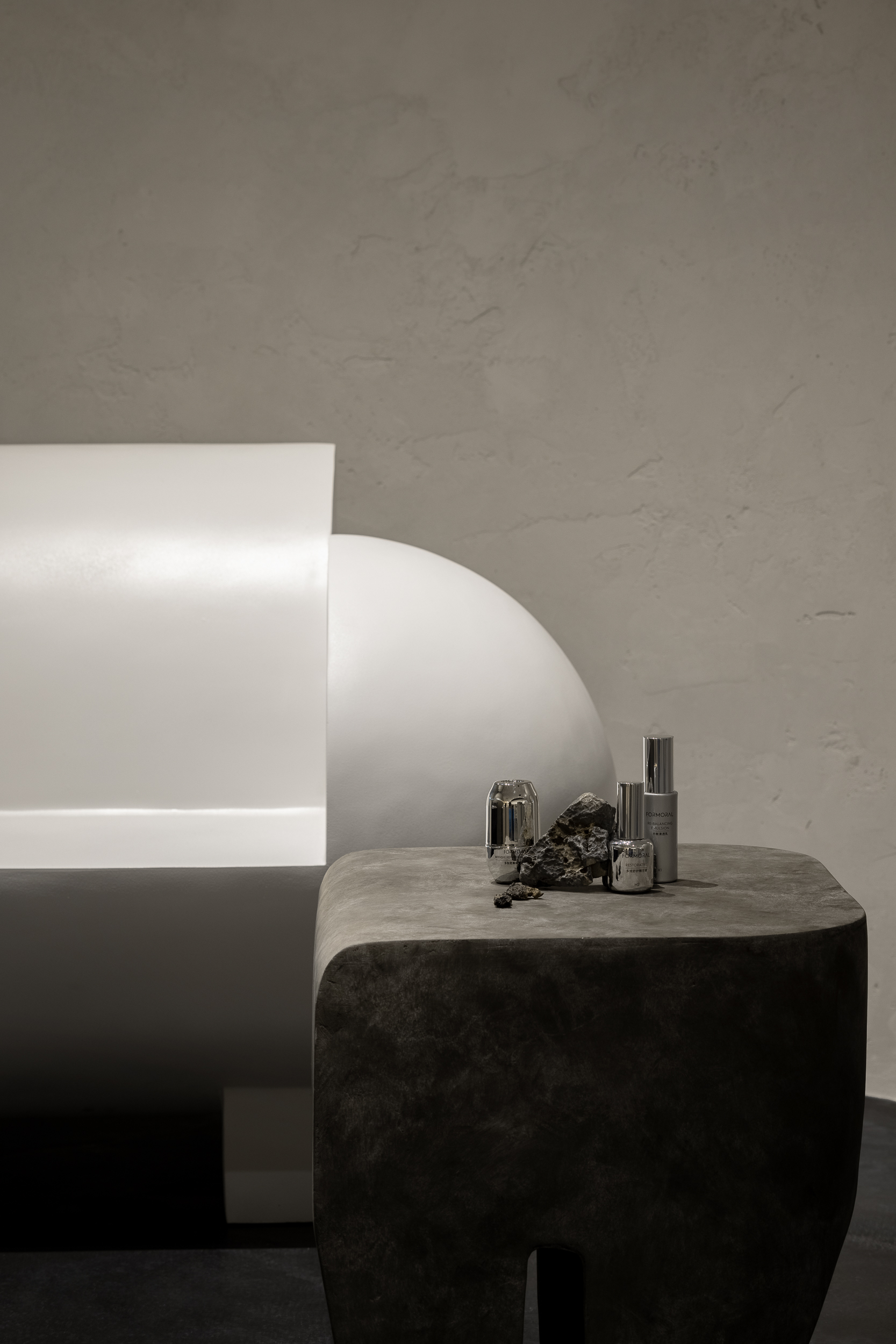 人们不仅路过,或许还会驻足逗留片刻,但透过裂缝,某个拐角有什么东西会吸引住你,是光线洒落下来的方式,落在这儿,落在那儿。内外兼顾的小窗口出现,漫步穿行内外,就像是一次发现之旅,更像是一次时间之旅。时间不局限于刹那凝固的一瞬,时间更是在建筑空间里的流动方式。光影和时间的诱导才给予建筑空间一种有序且自由的使用状态。
People not only pass by, they may stop and stay for a while, but through the cracks, something in a corner will attract them. It is the way the light falls, falling here and there. A small window that takes care of both the inside and the outside appears, and walking through the inside and outside is like a journey of discovery, more like a journey of time. Time is not limited to a moment of solidification in an instant, time is the way of flowing in the architectural space. The guidance of light, shadow and time gives the architectural space a state of orderly and free use.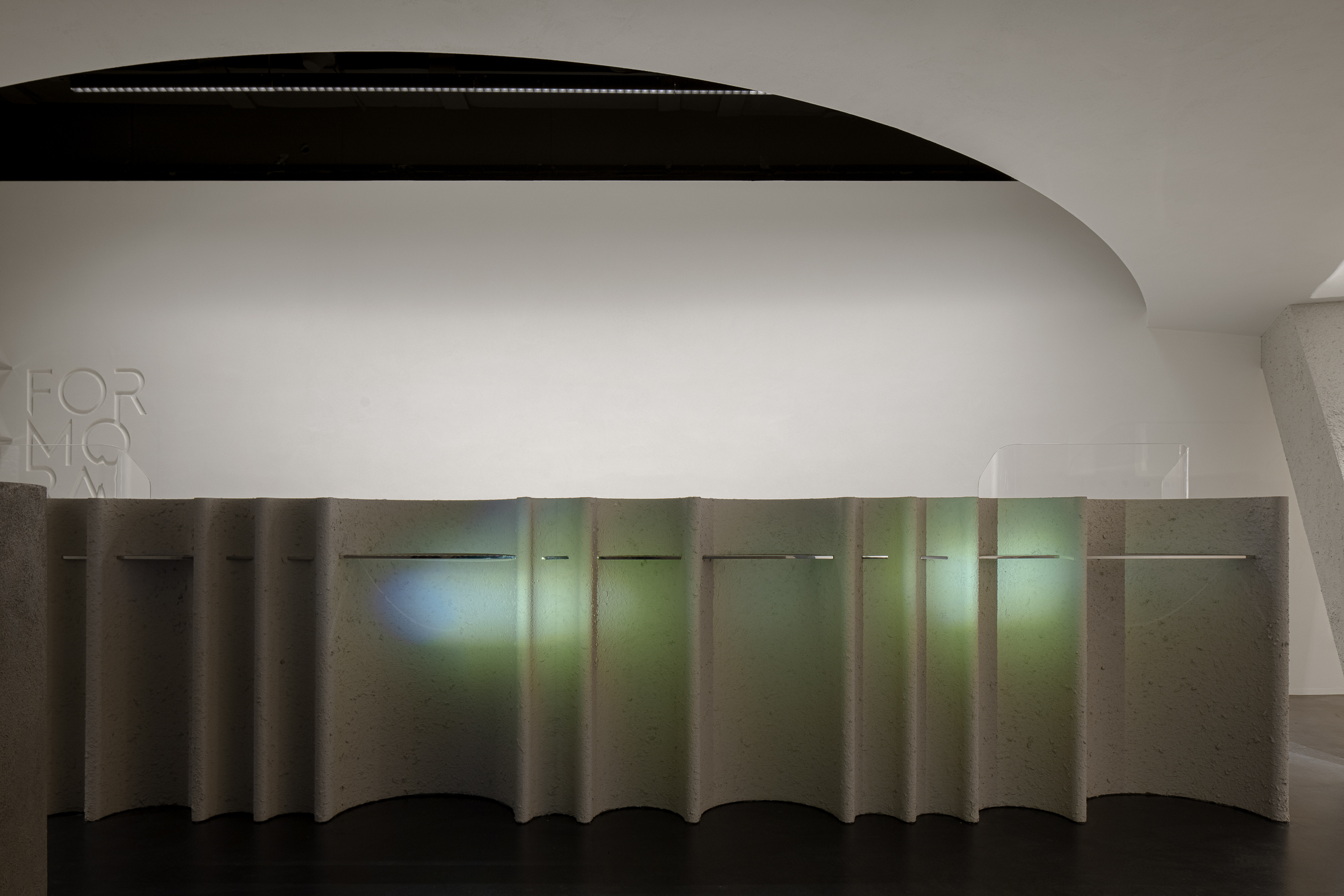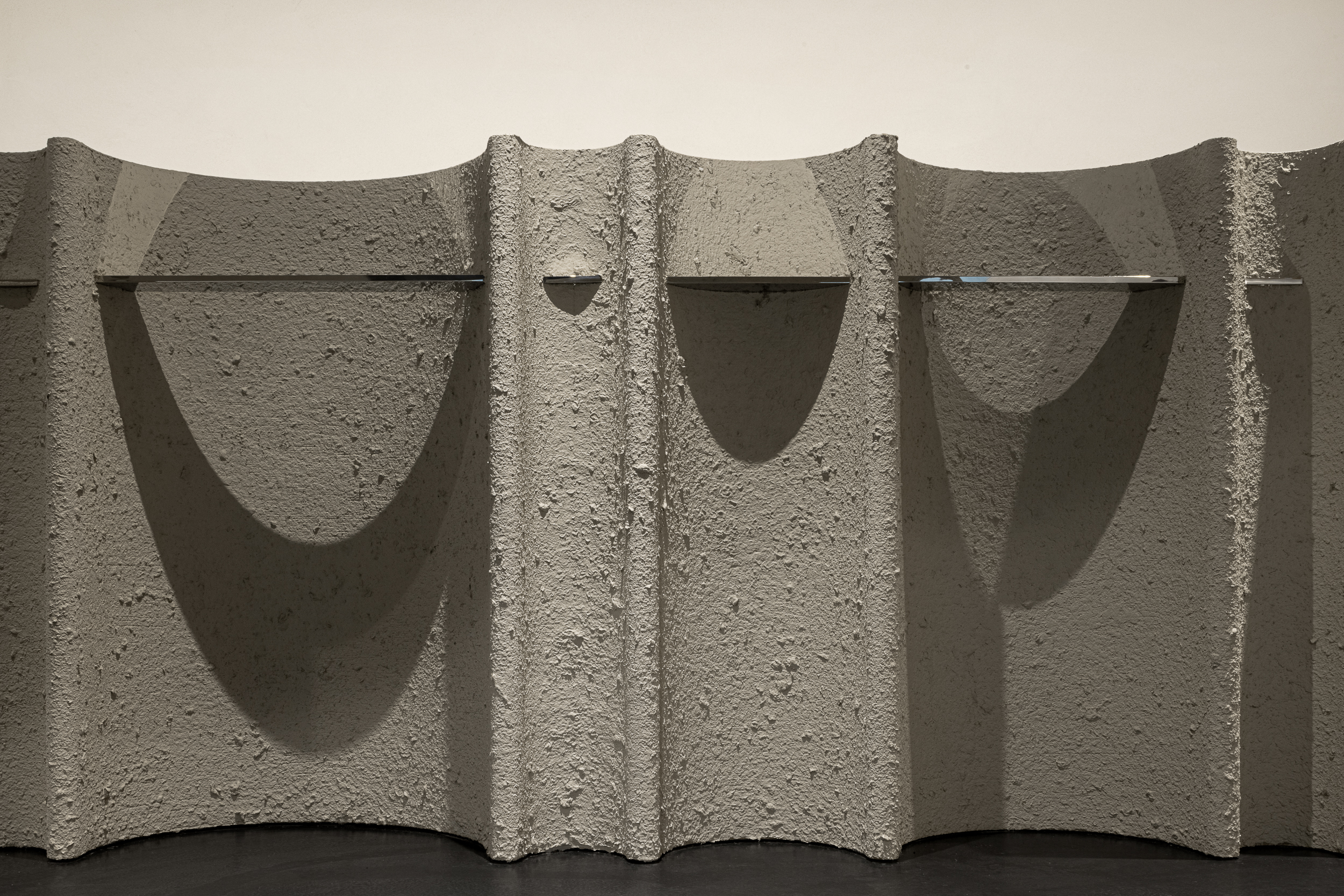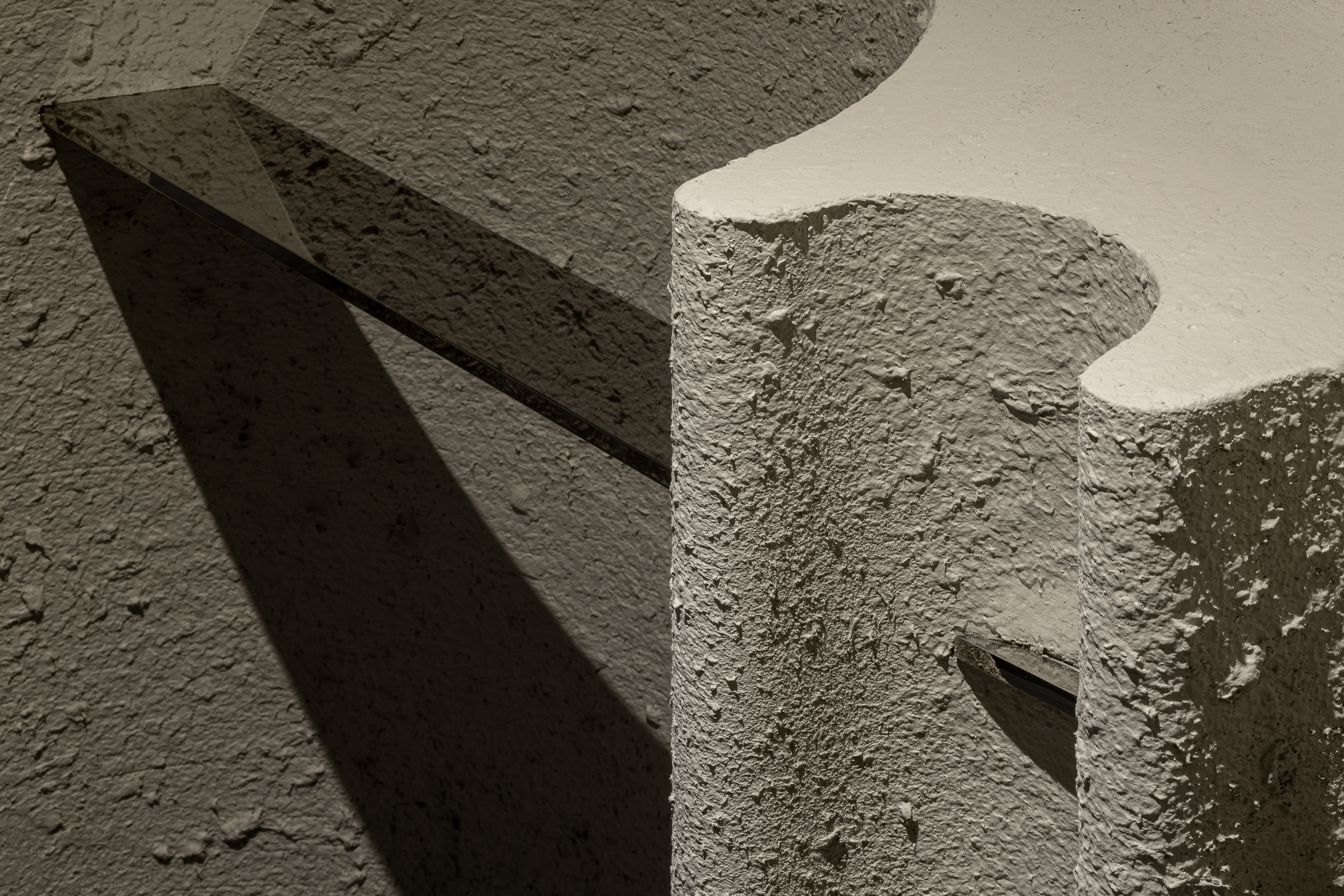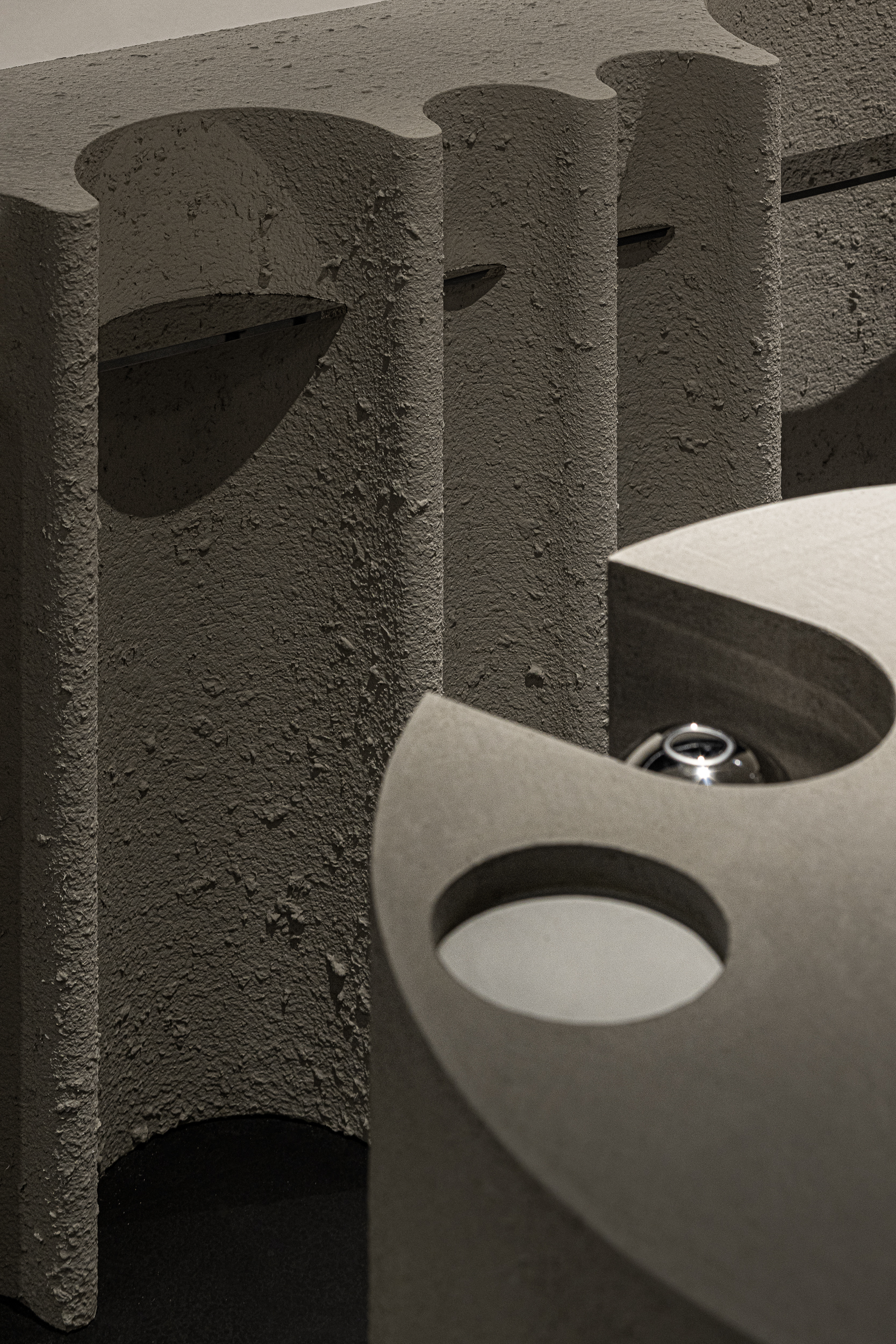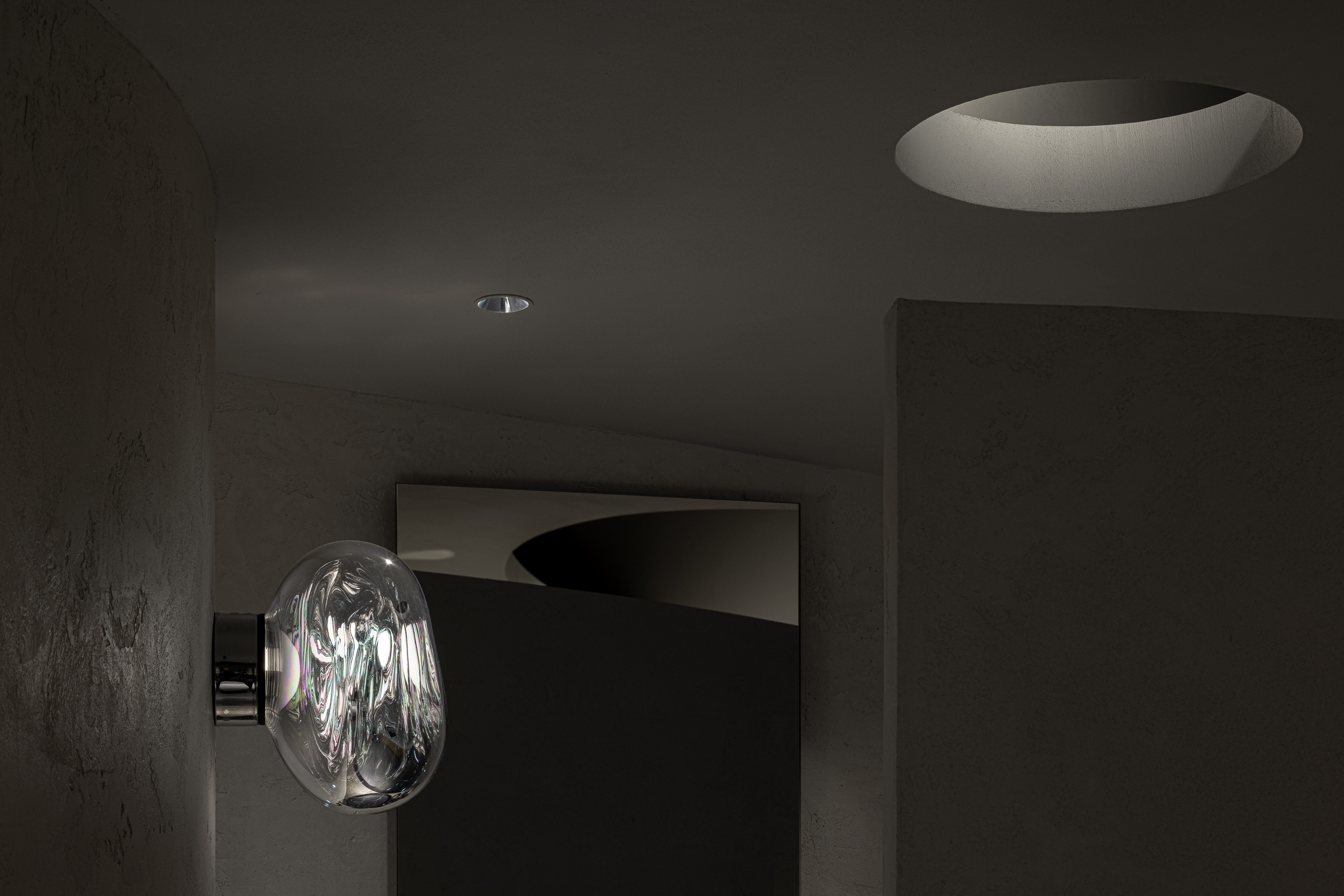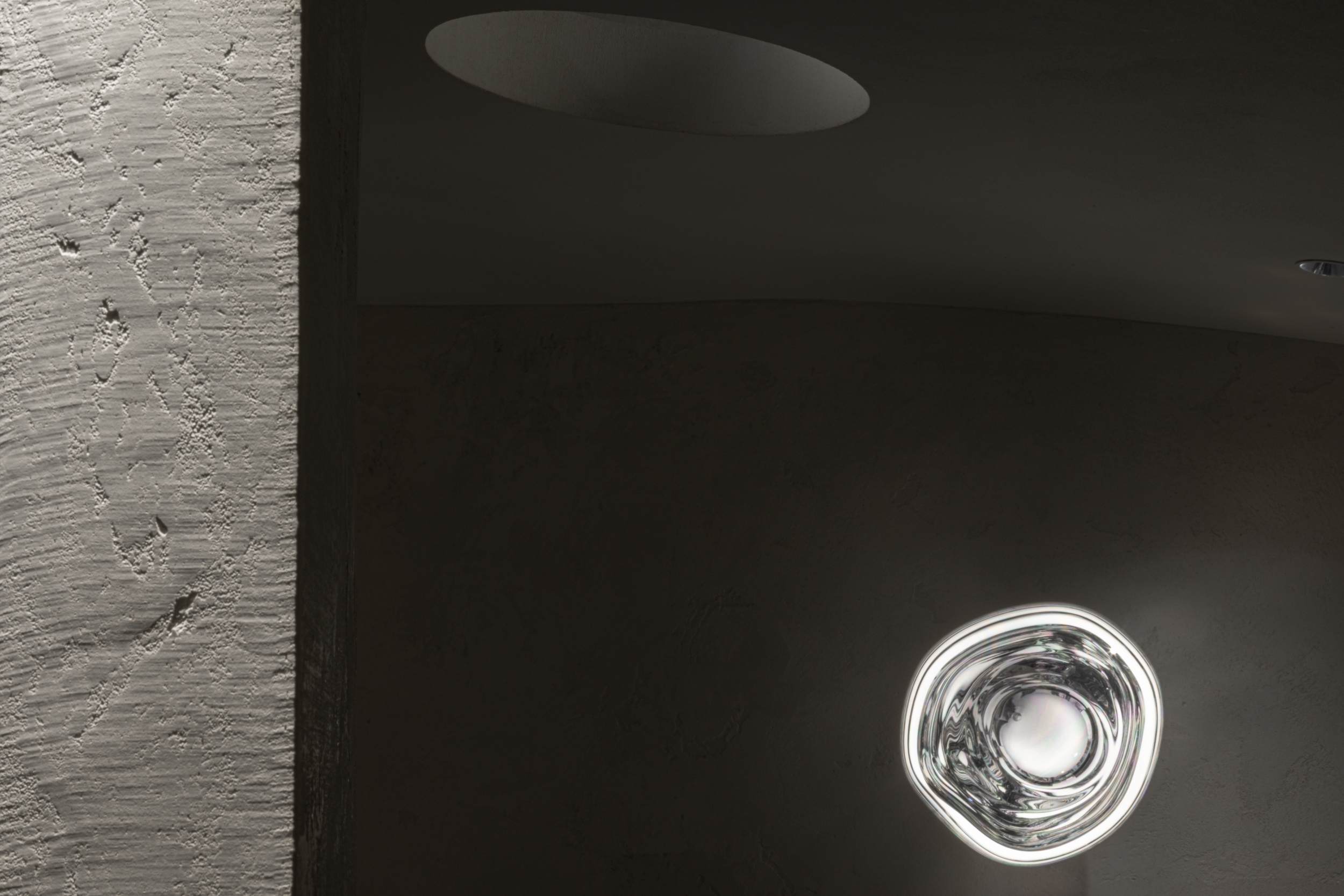 在明度控制上,天与地运用最暗地灰色,挤压出使用空间的高明度,将视觉重点引导至中空间里各种细腻地灰白层次,像一道白光划过星际。通道中横向开口地镜面材质作为一种灵动地反射,干扰、迷惑着整个空间。
In terms of brightness control, the darkest gray is used for heaven and earth to squeeze out the high brightness of the used space. Guide the visual focus to various delicate gray levels in the middle space, like a white light across the interstellar. The mirror material with horizontal openings in the passage acts as a kind of flexible reflection, which interferes and confuses the entire space.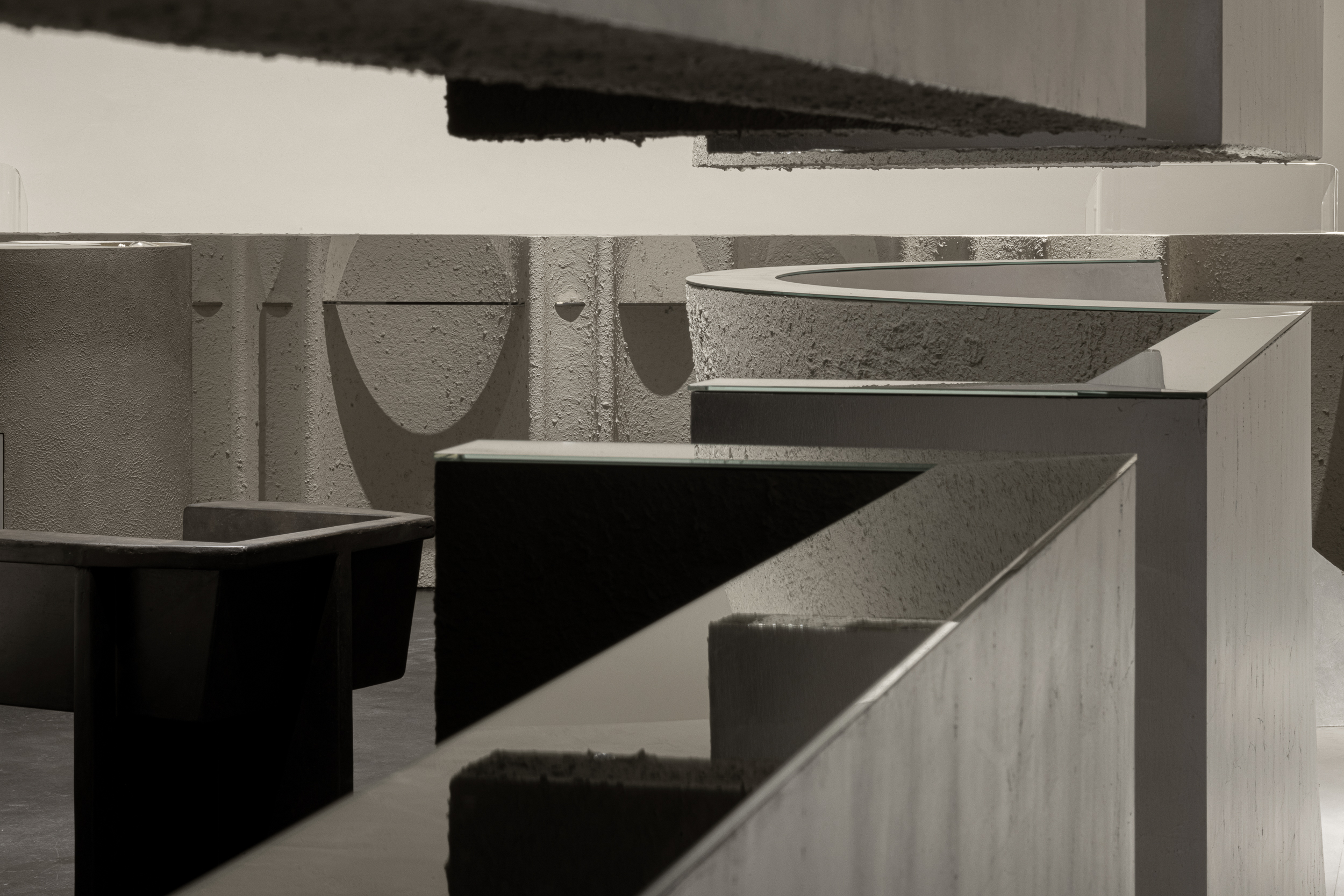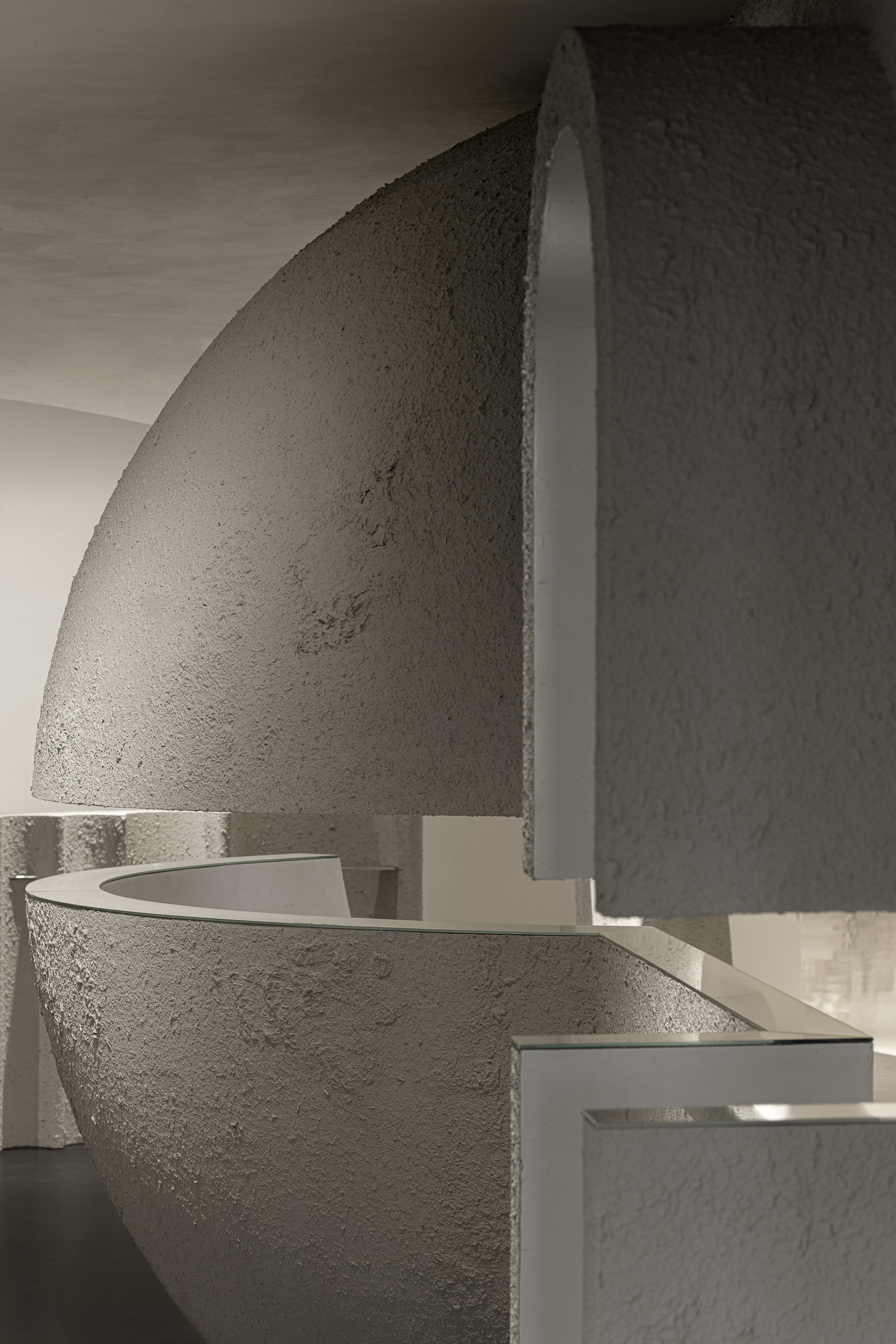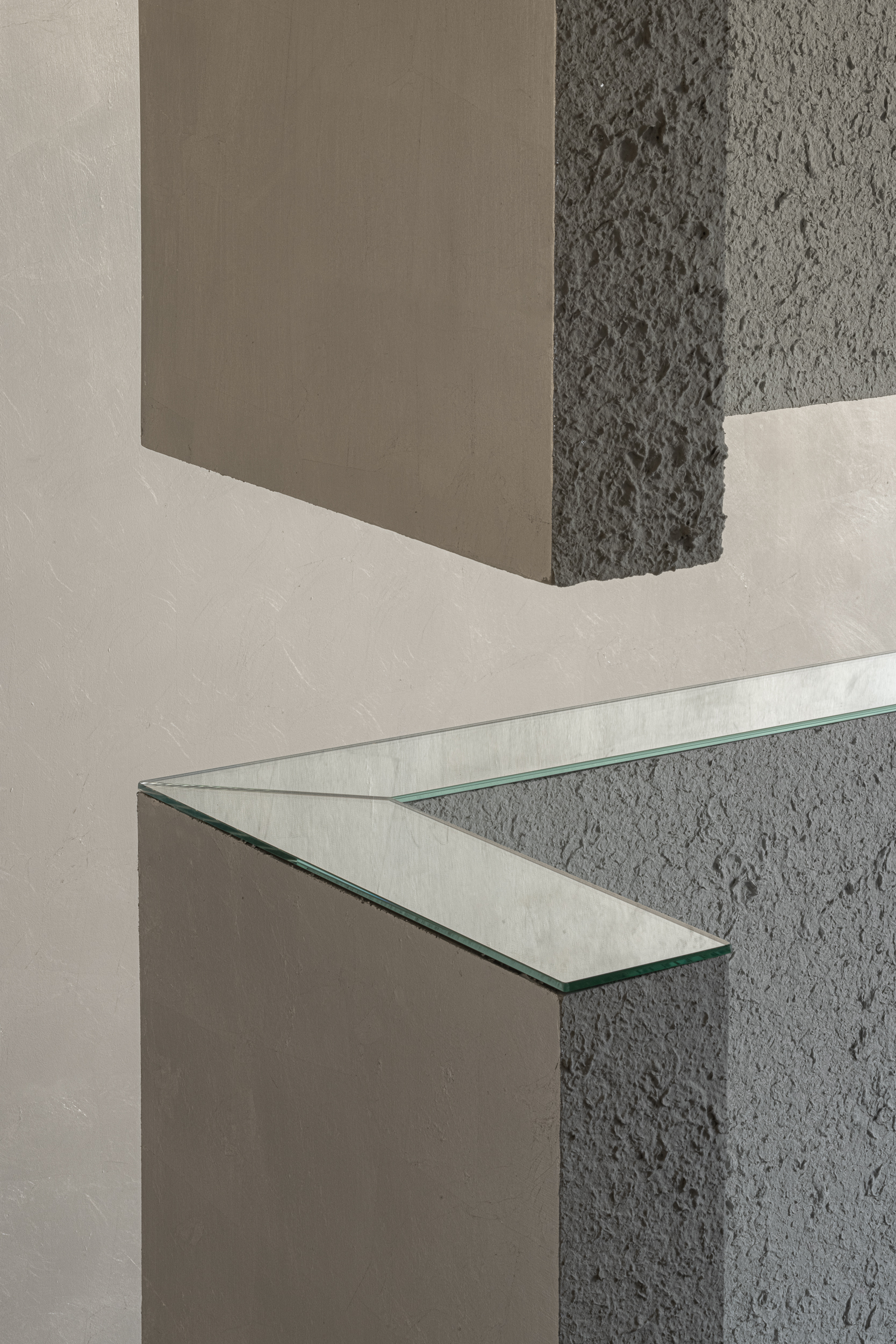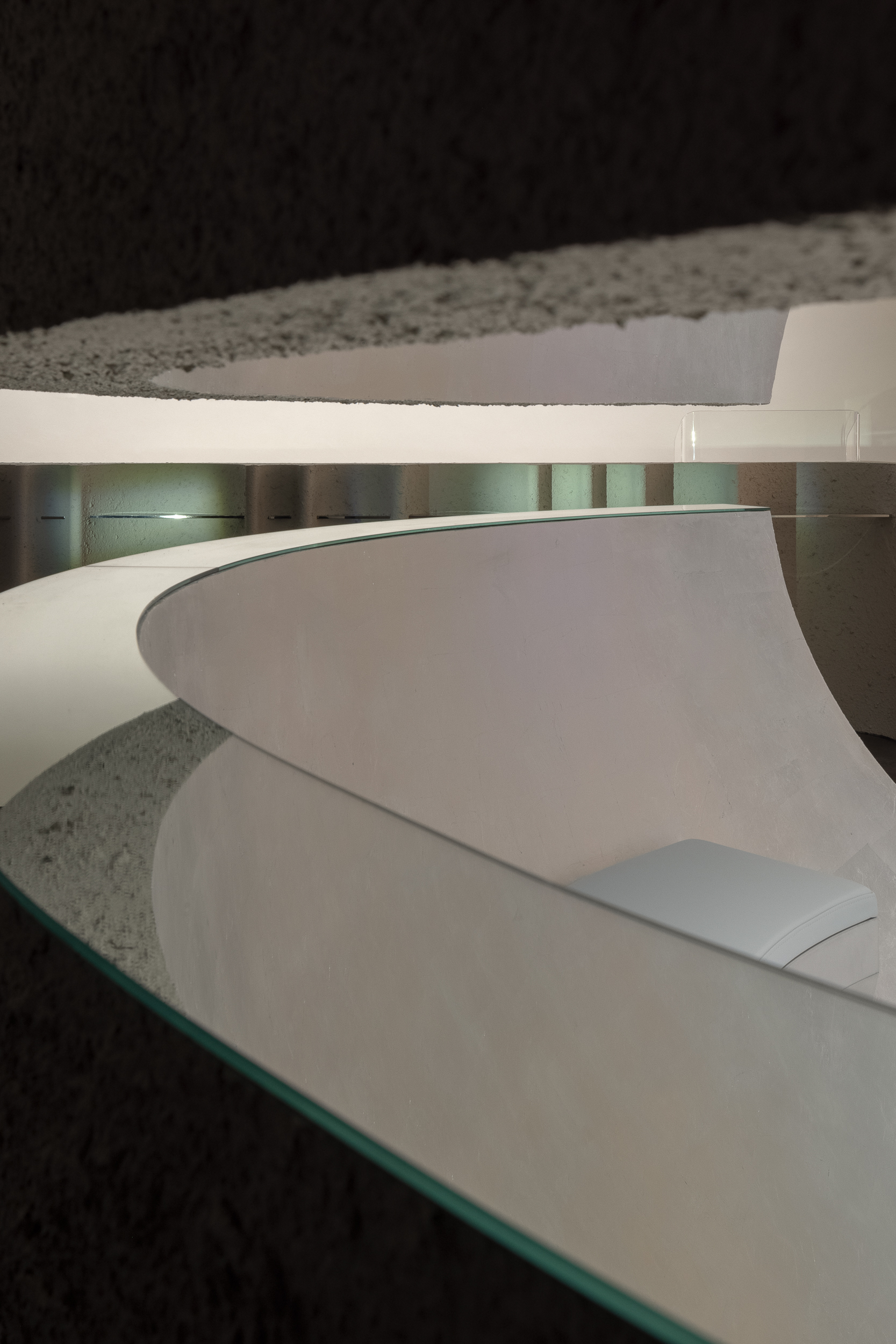 复古未来主义包含两个重叠的趋势,被总结为:"从过去看未来"和"从未来看过去"。在充满造型感的核心通道及球体造型中部切开,形成一条裂缝,光影穿透其间。人们忽然望见了时间,那不是一条线。生命是短促的,这短促是永恒的一片。
Retro-futurism contains two overlapping trends, which are summarized as: "looking at the future from the past" and "looking at the past from the future". The core channel full of modeling sense and the middle of the spherical shape are cut to form a crack, through which light and shadow penetrate. People suddenly saw time, it was not a line. Life is short, and this shortness is an eternal piece.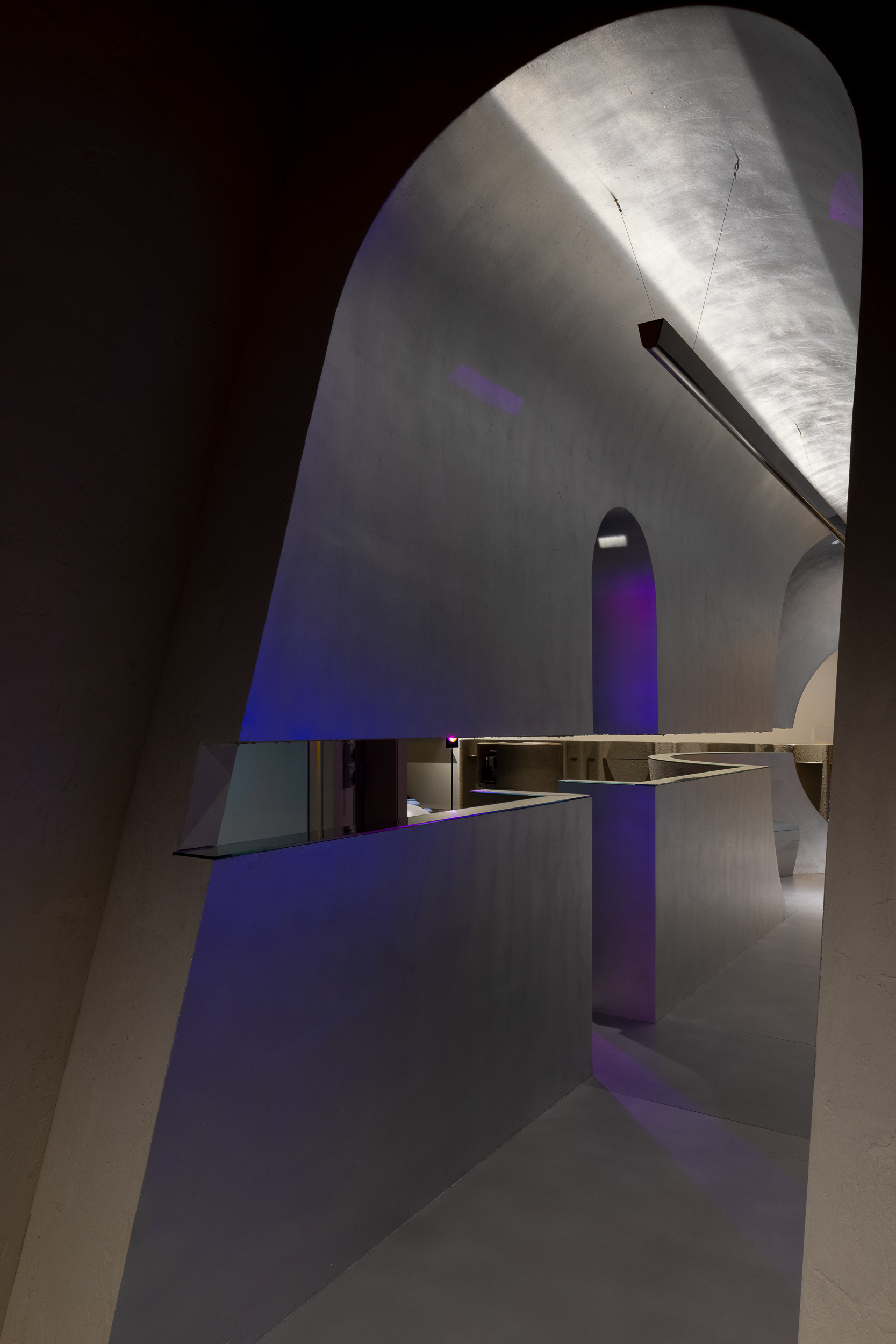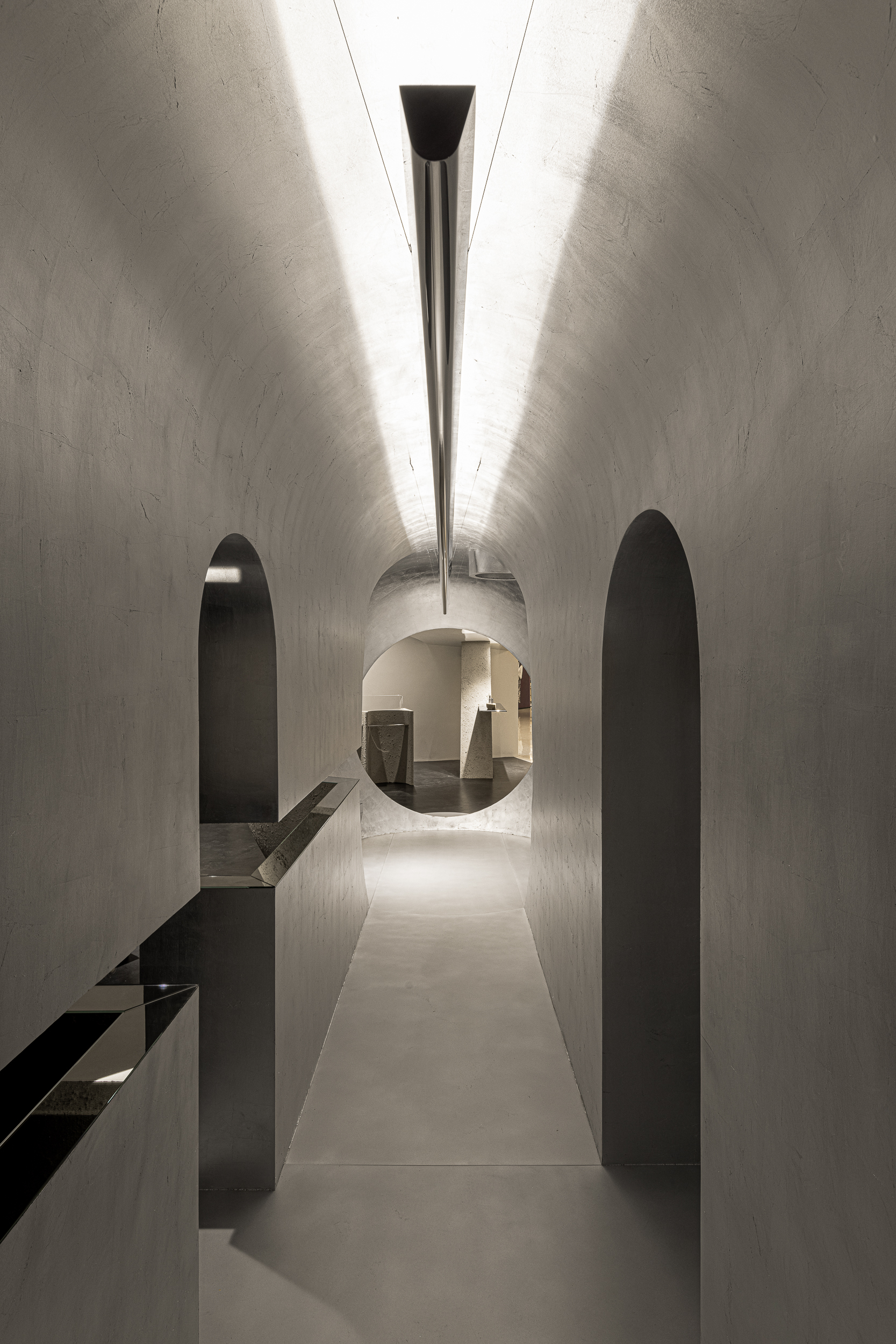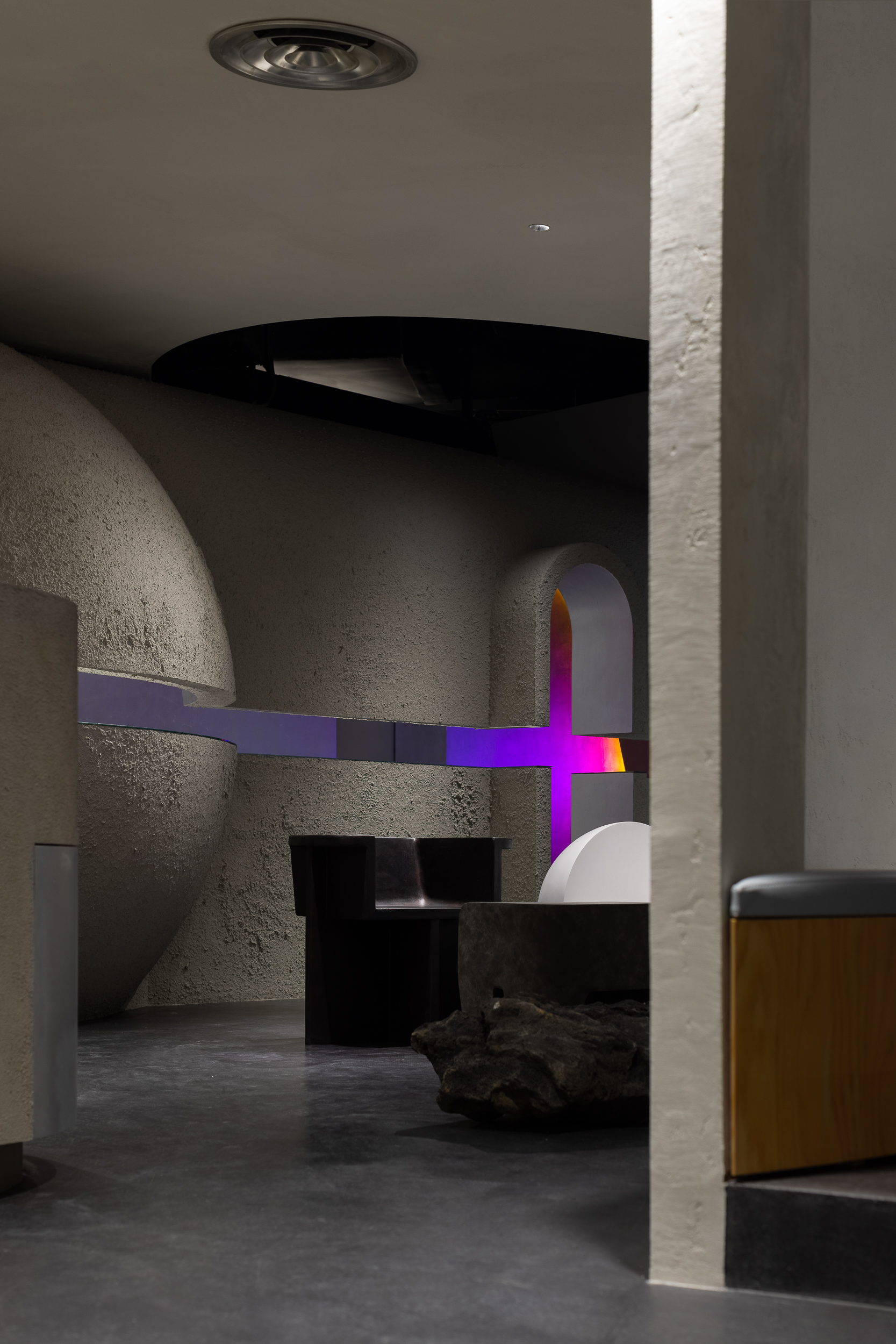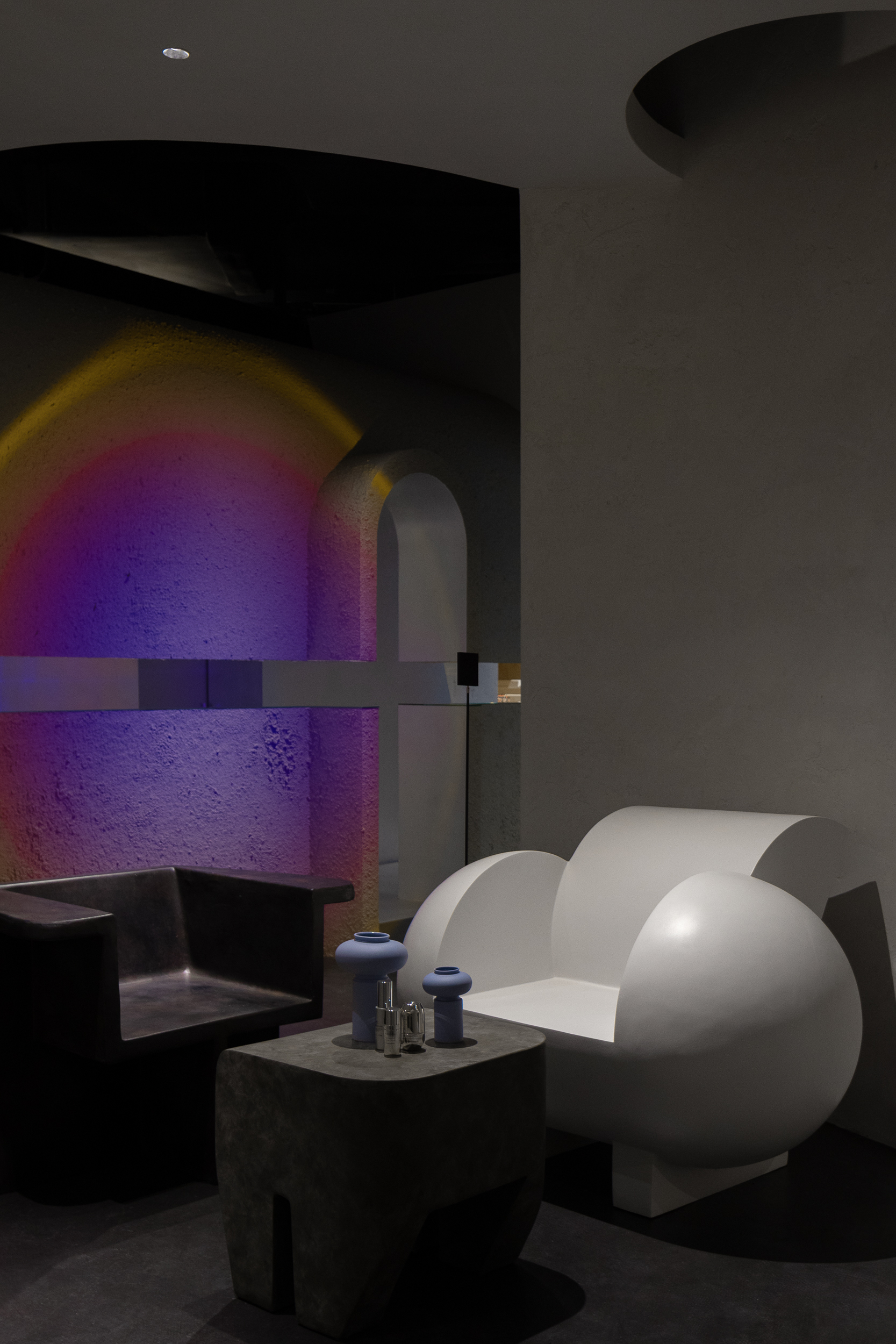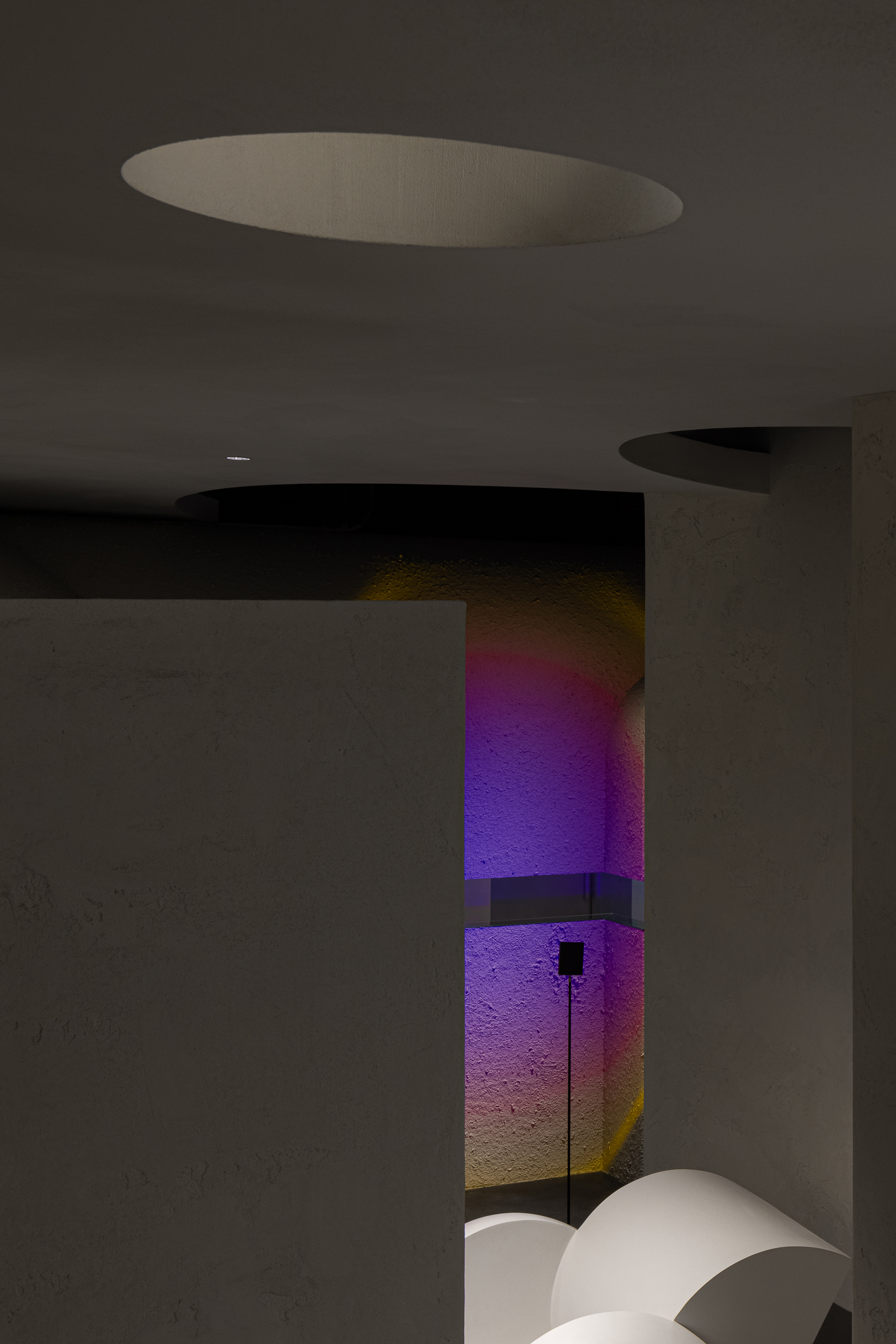 霓虹光线下细腻的表象
Delicate appearance under neon light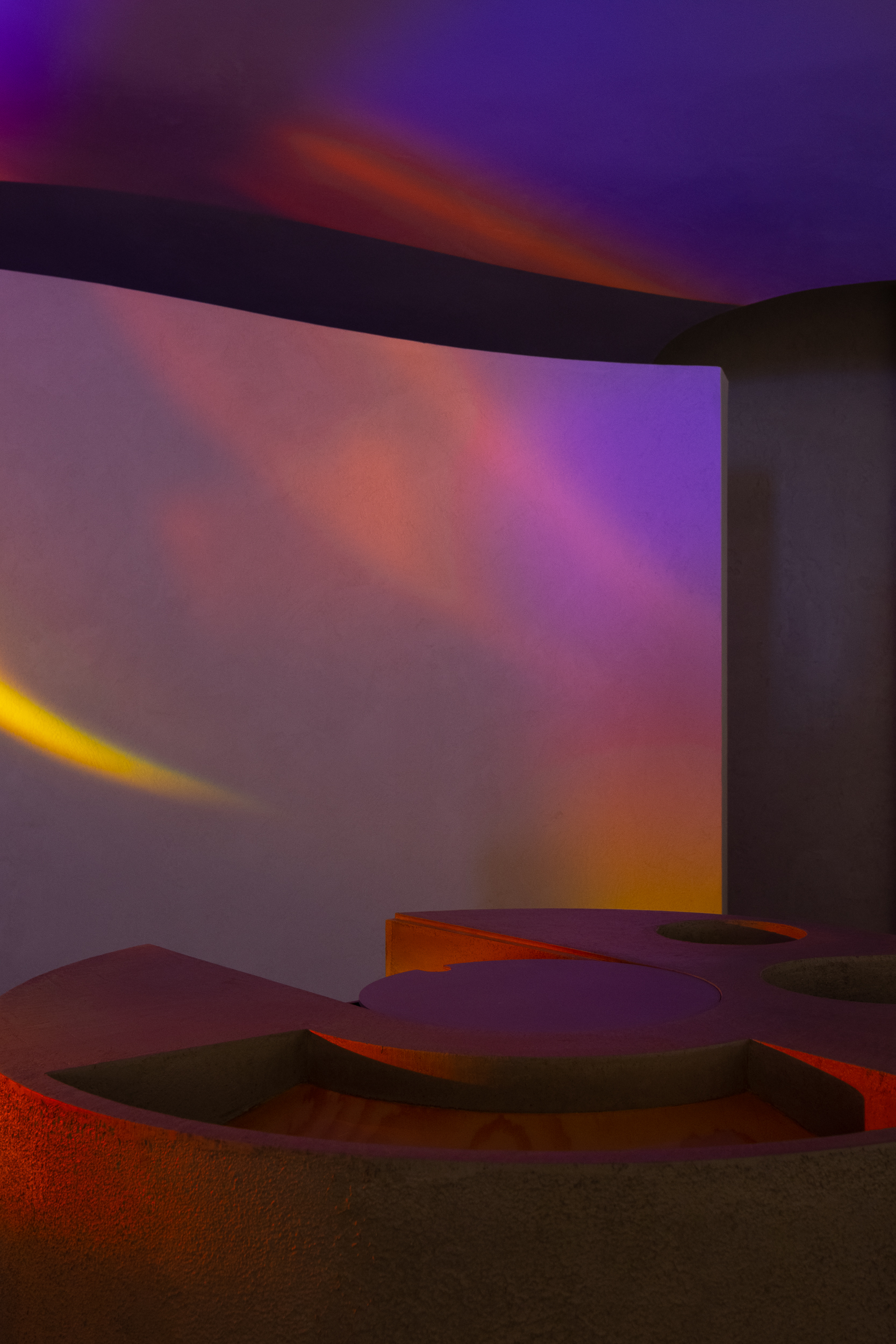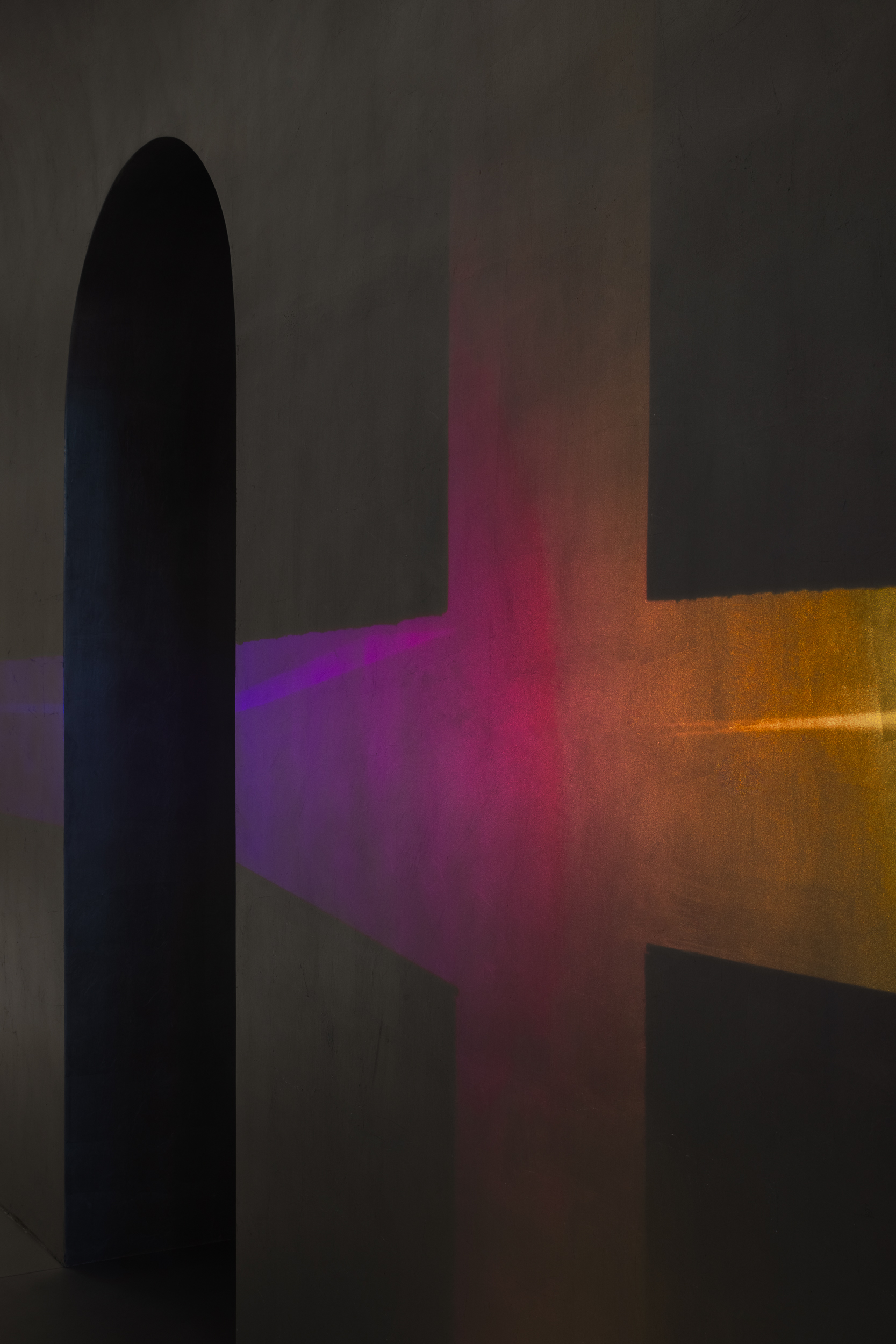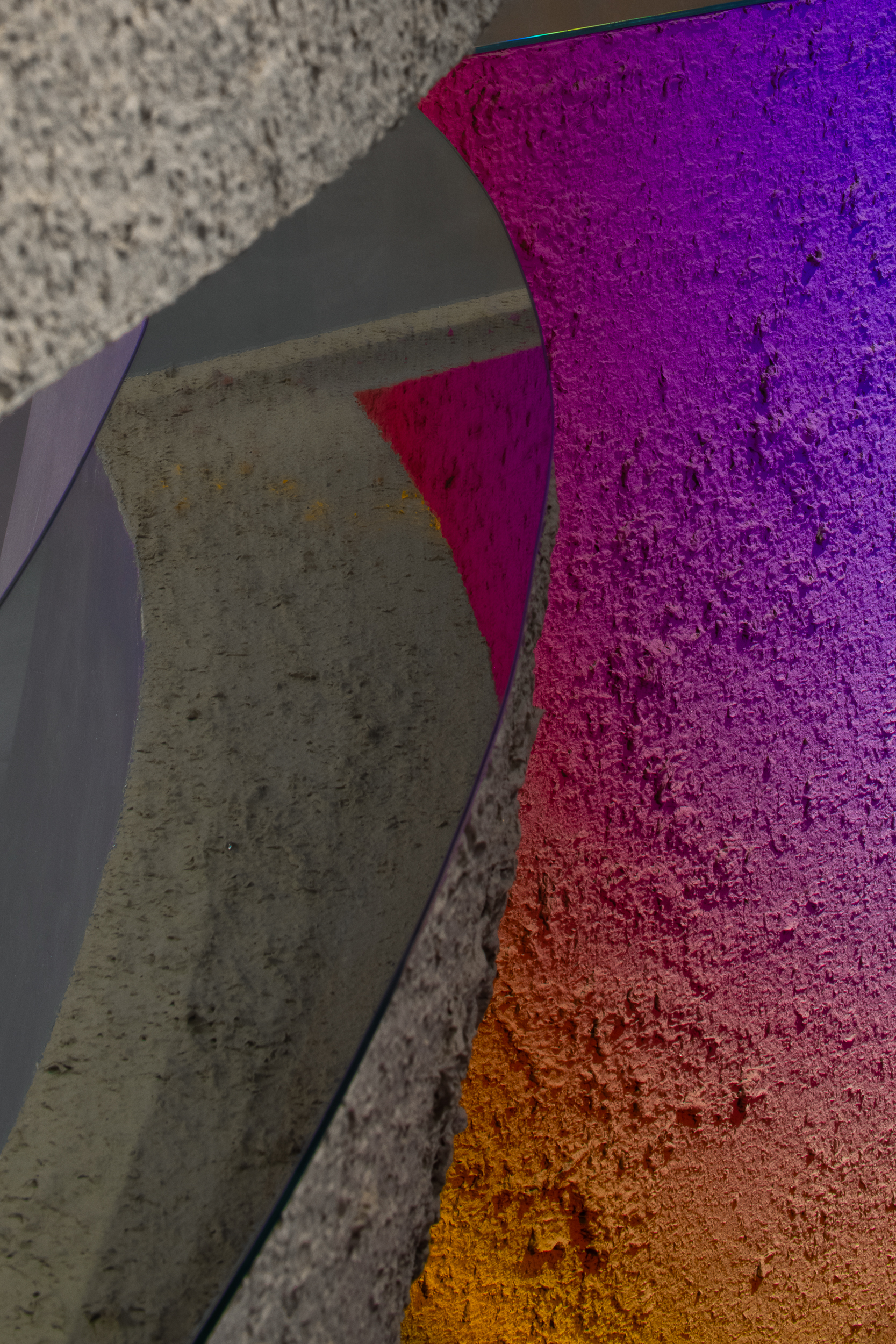 粗糙与精致,哑光与反射,恰是衔接了人类与科技地边界,融汇了复古与未来地距离。温度变换,体会各异。
Roughness and delicacy, matte surface and reflective surface, it is the connection between the boundaries of human and technology, and the distance between the retro and the future. The temperature changes, and the experience is different.
---