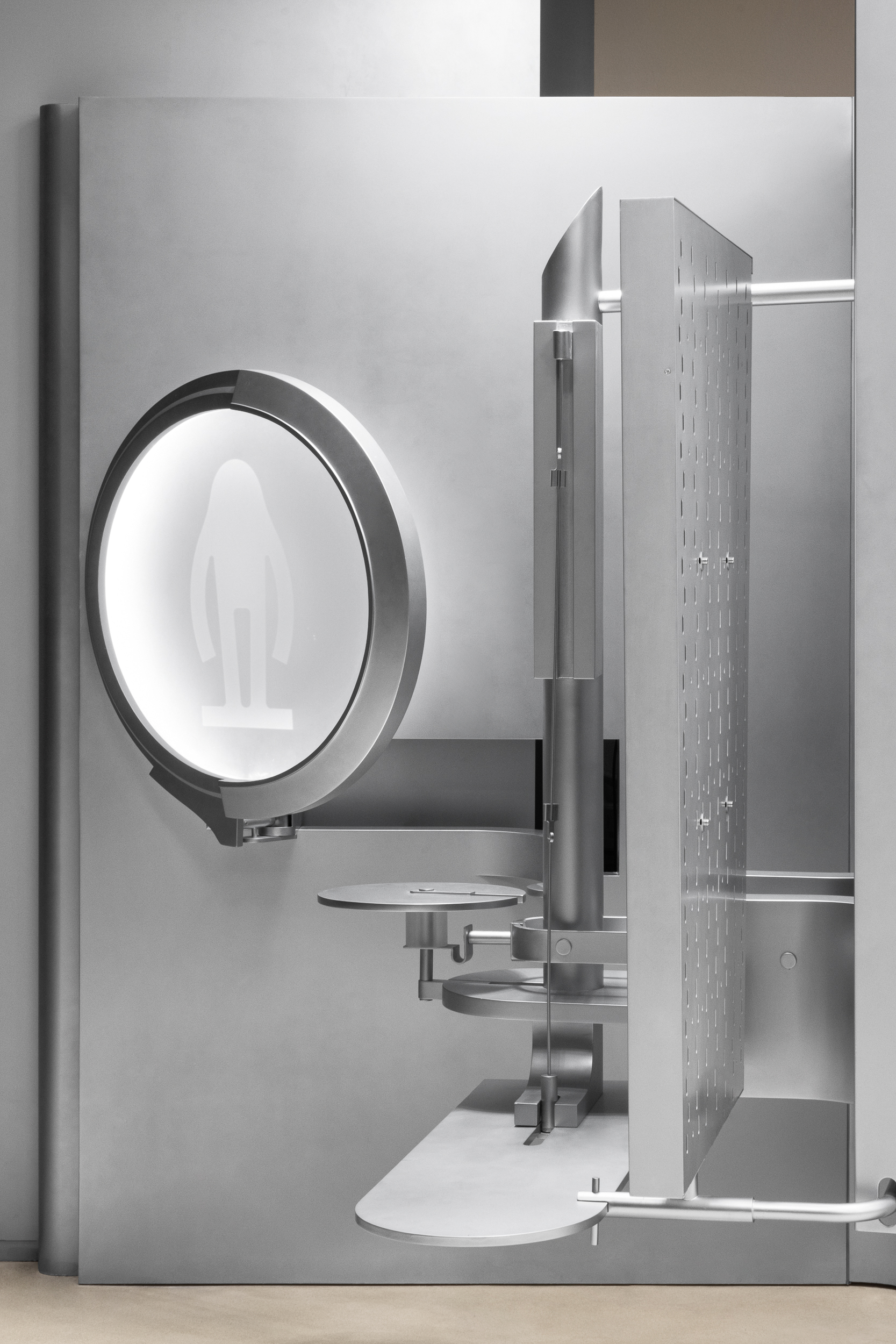 进程中的凝视,
Gaze in progress,
抽离本质的理解。
Get away from the essential understanding.
---
当视角进入隧道并开始相对论驱动时,关于未来的进程就变得缓慢且显而易见。
When the perspective enters the tunnel and starts to be driven by the theory of relativity, the progress of the future becomes slow and obvious.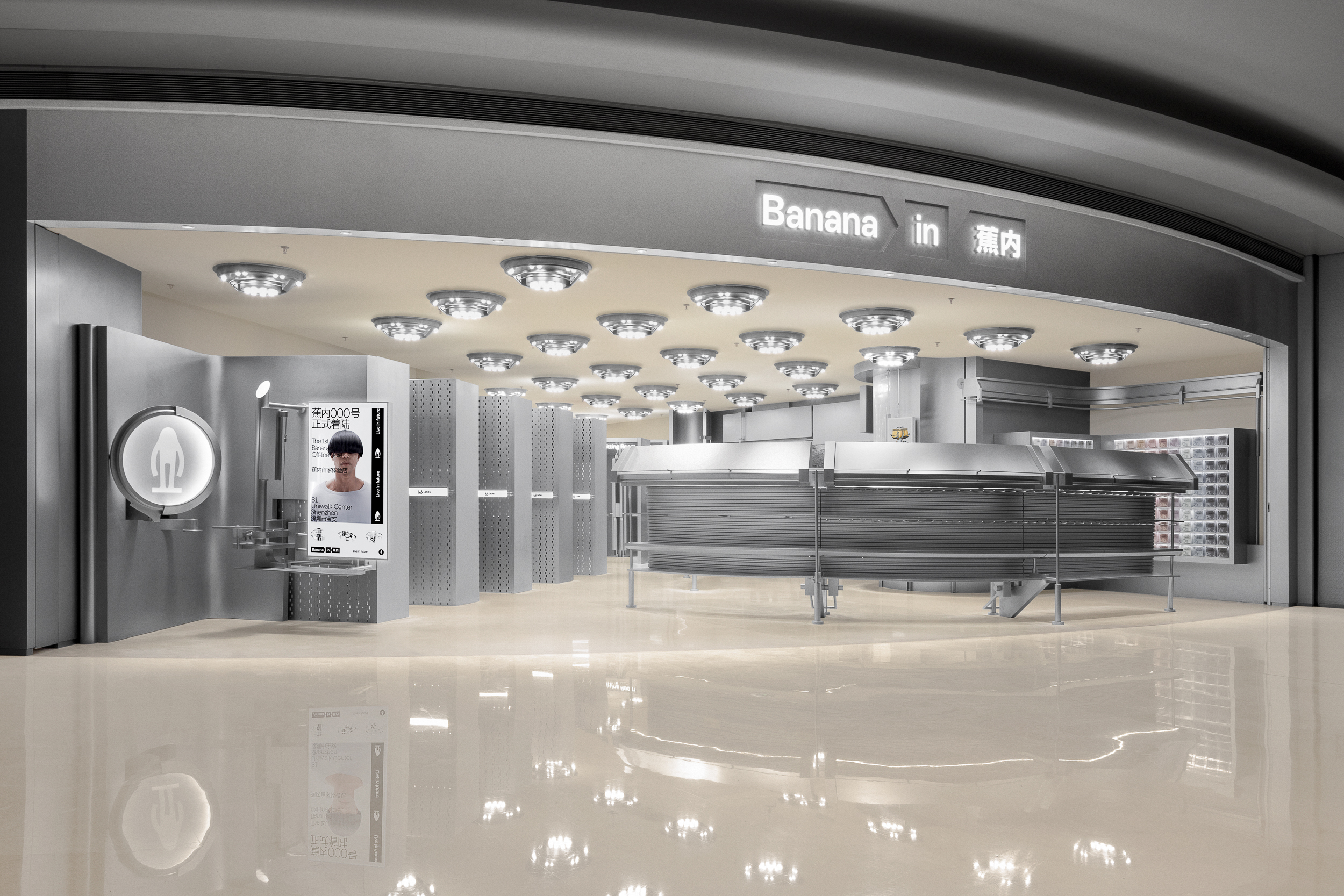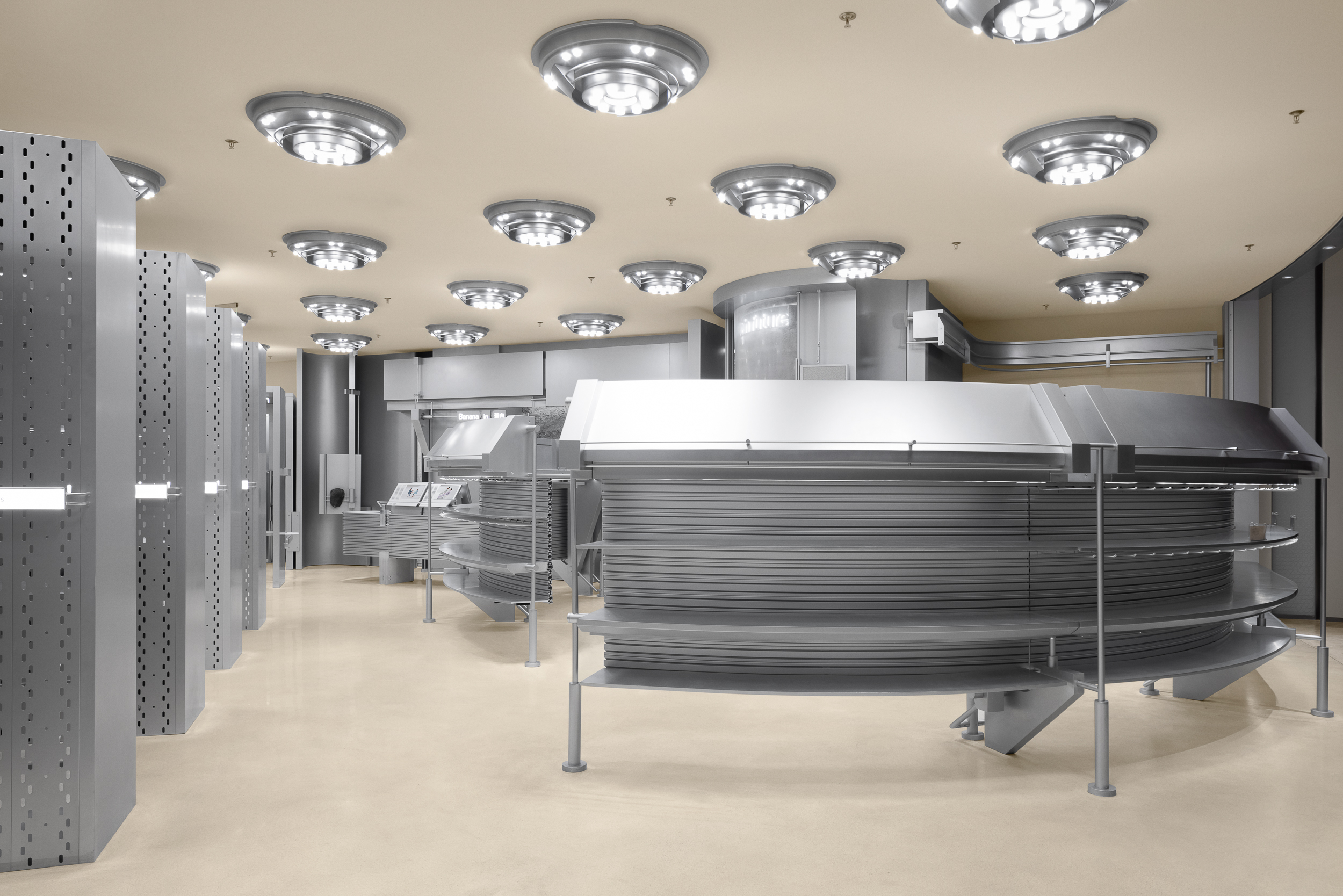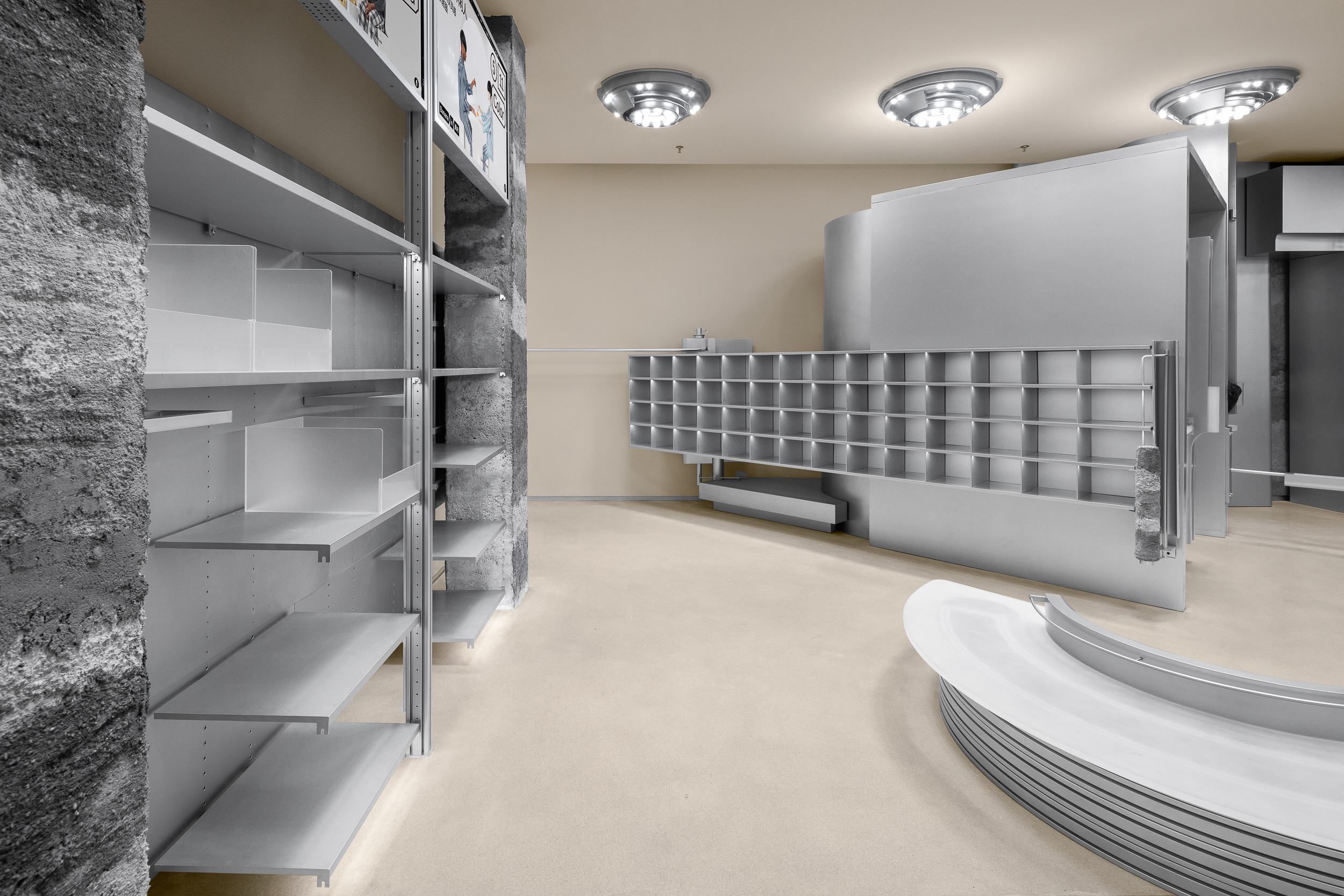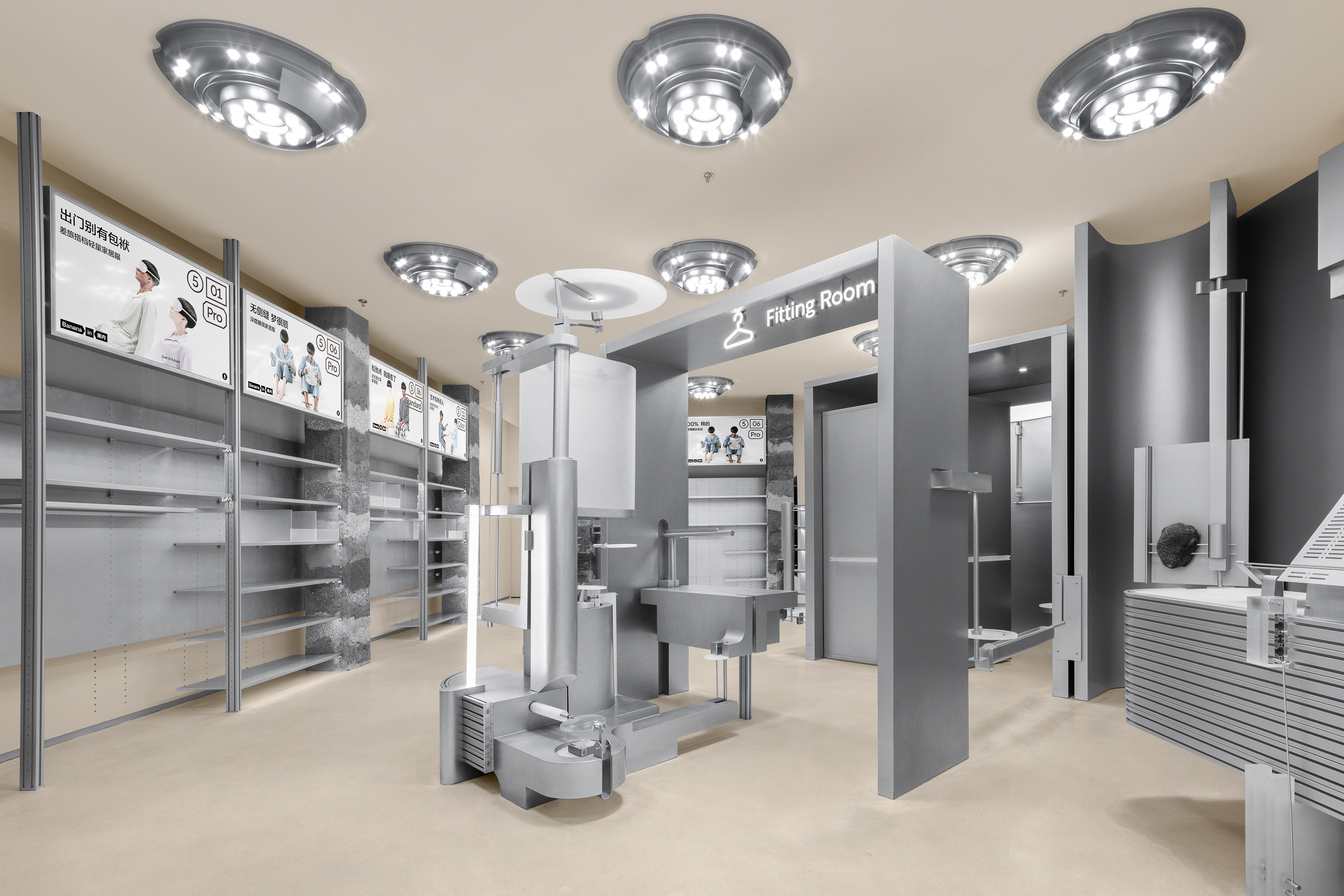 当几何系统无须僵硬时,大众与场地的互动就会变得更加积极。顾客可以感受到场地不同的层次的叠加,将城市景观的体验性、包容性转化为具有现实力量的异质空间。随着人们脚步在场地或快或慢的移动,画面不断叠加、消失、生成…一种秩序便以体验的形式出现。
When the geometric system does not need to be rigid, the interaction between the public and the venue becomes more active. Customers can feel the superposition of different levels in the site, transforming the experience and inclusiveness of the urban landscape into a heterogeneous space with realistic power. As people move faster or slower in the site, the images continue to superimpose, disappear, generate… Order appears in the form of experience.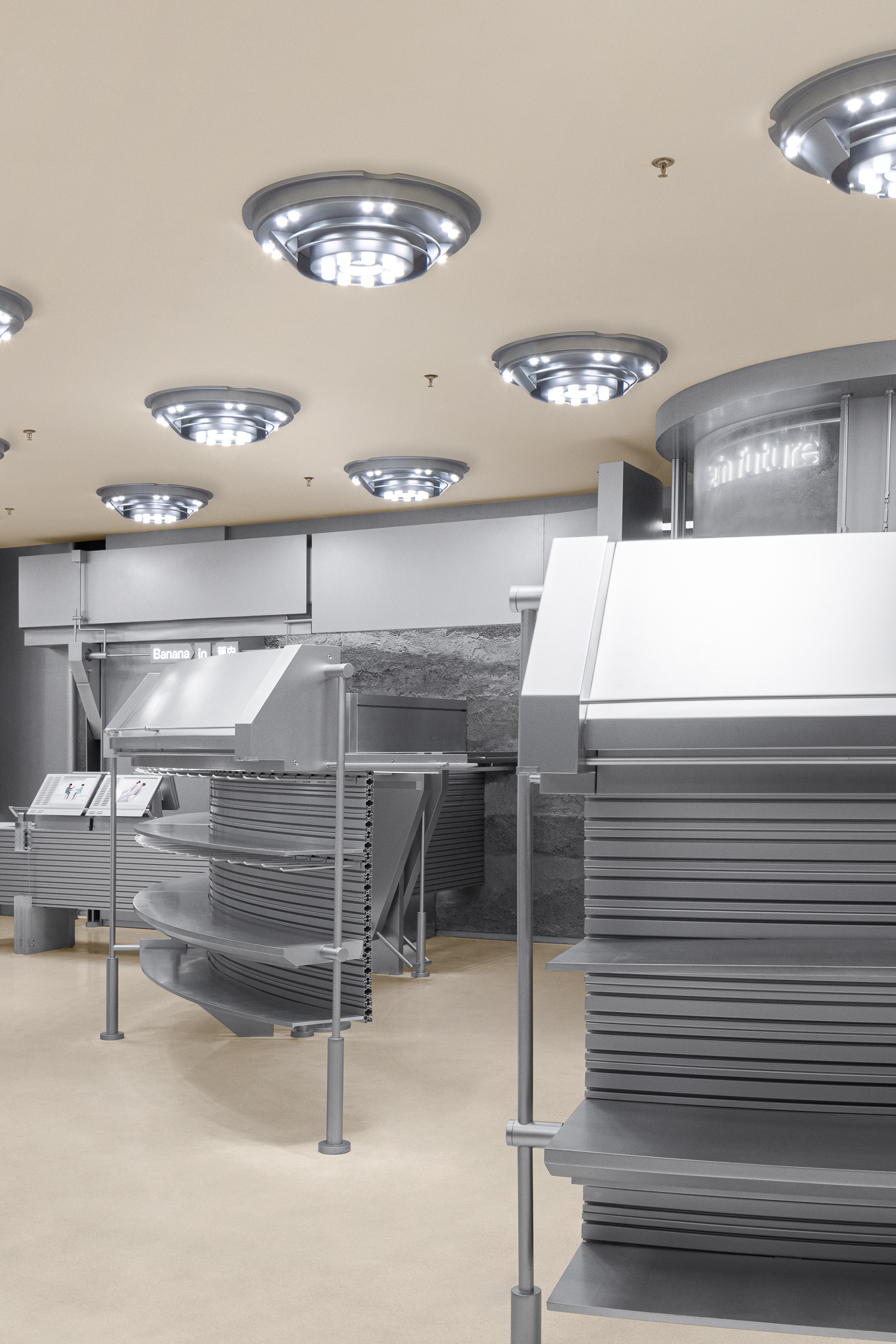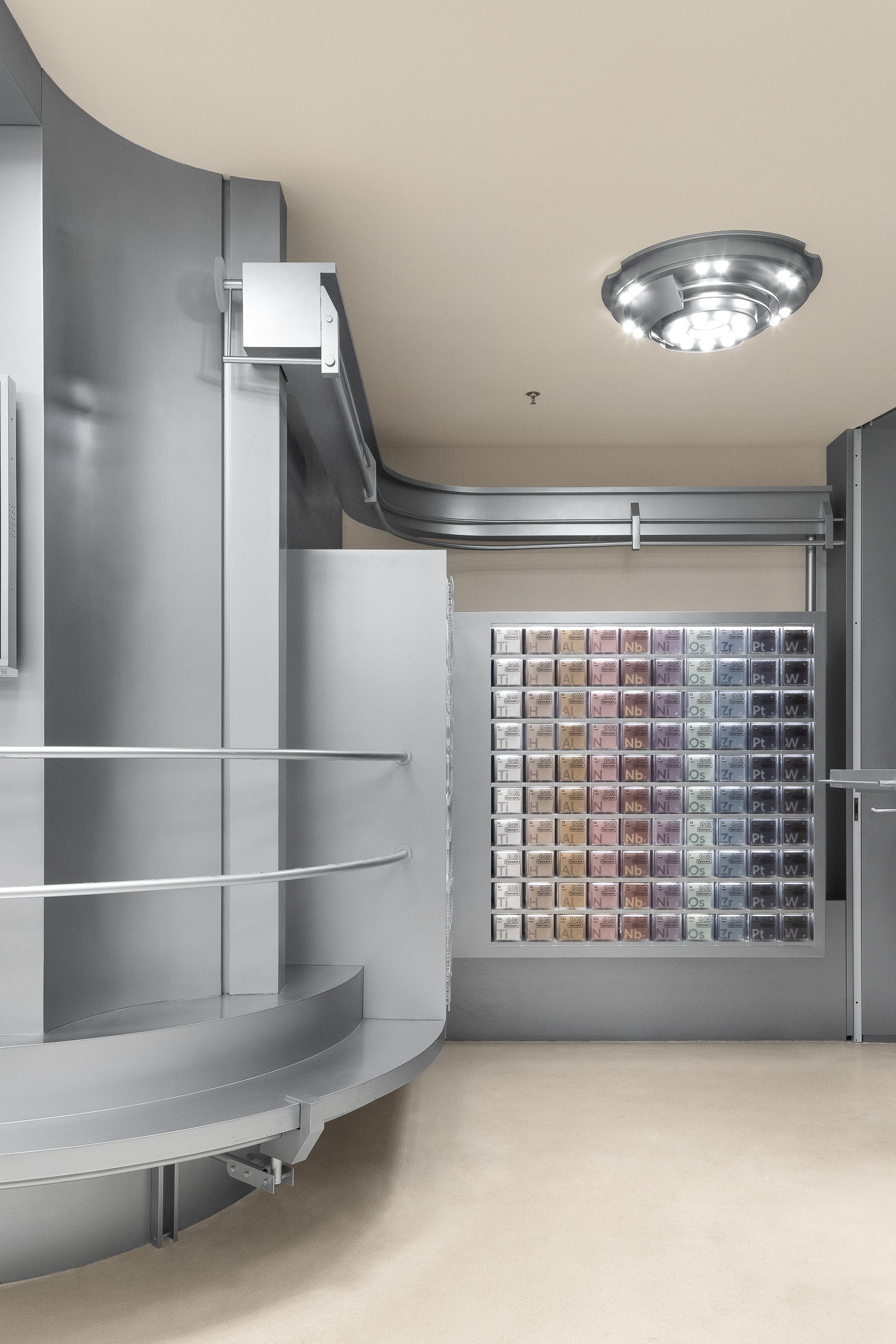 内穿属性的商品放置于定制的柜体中
Products with underwear attributes are placed in a customized cabinet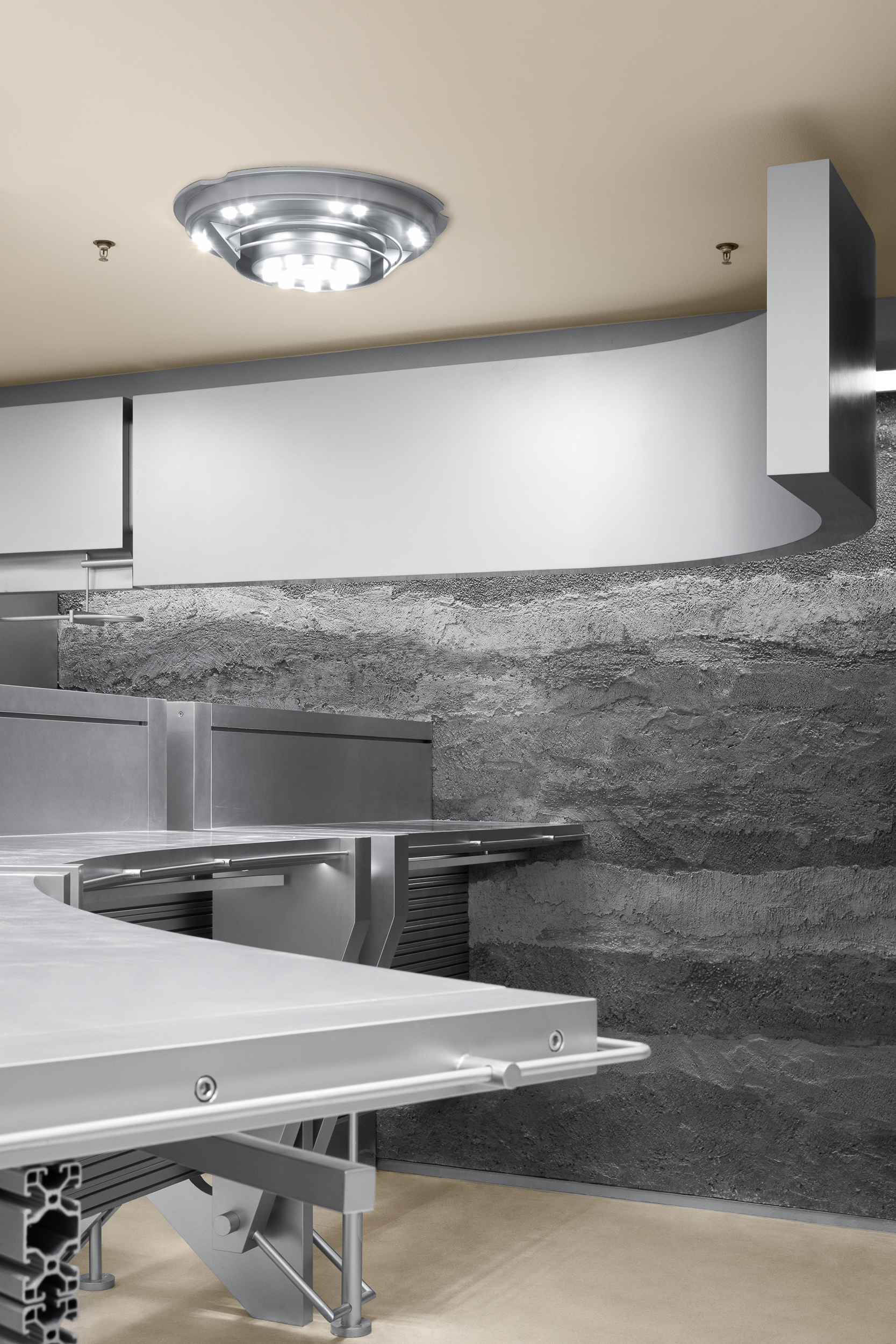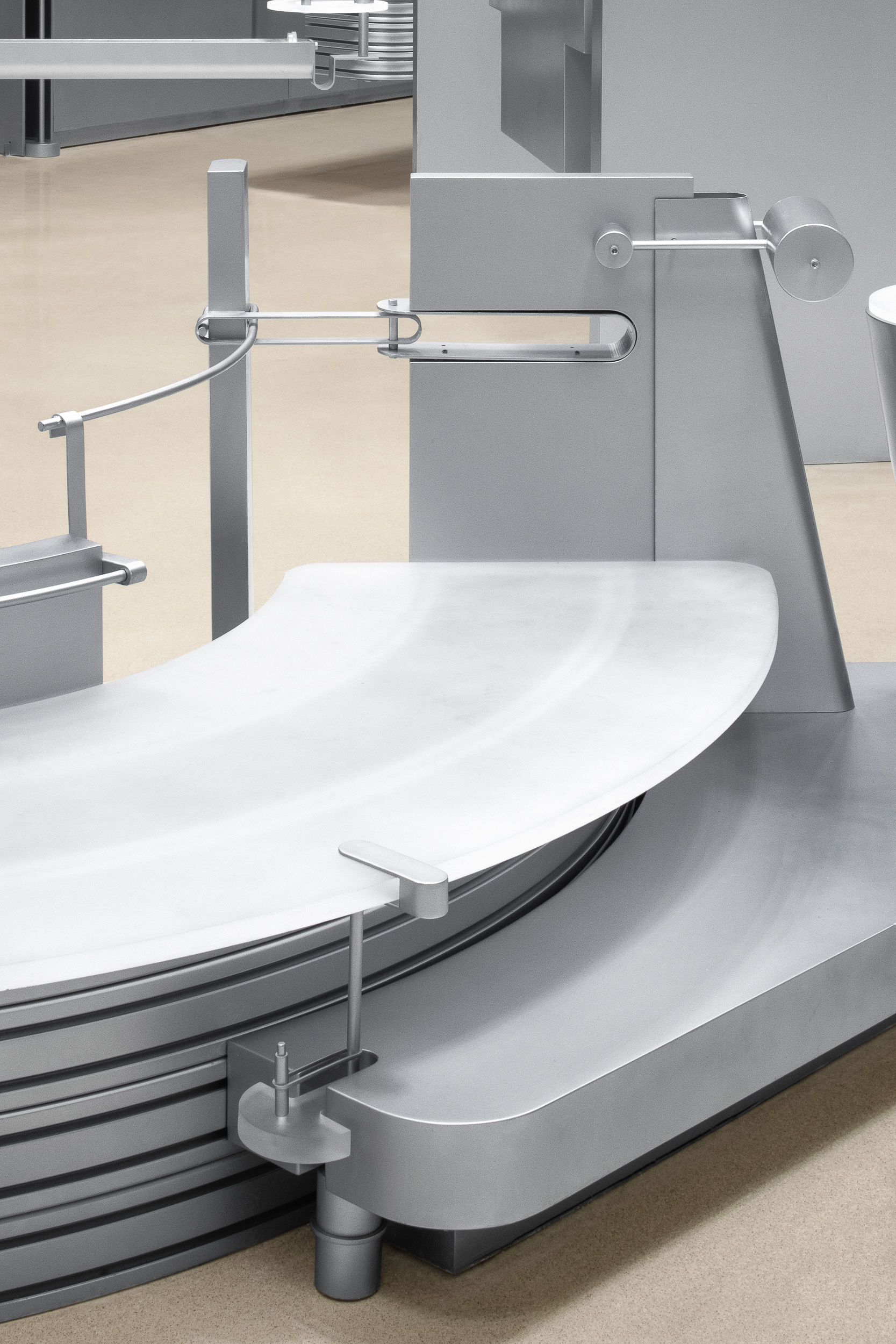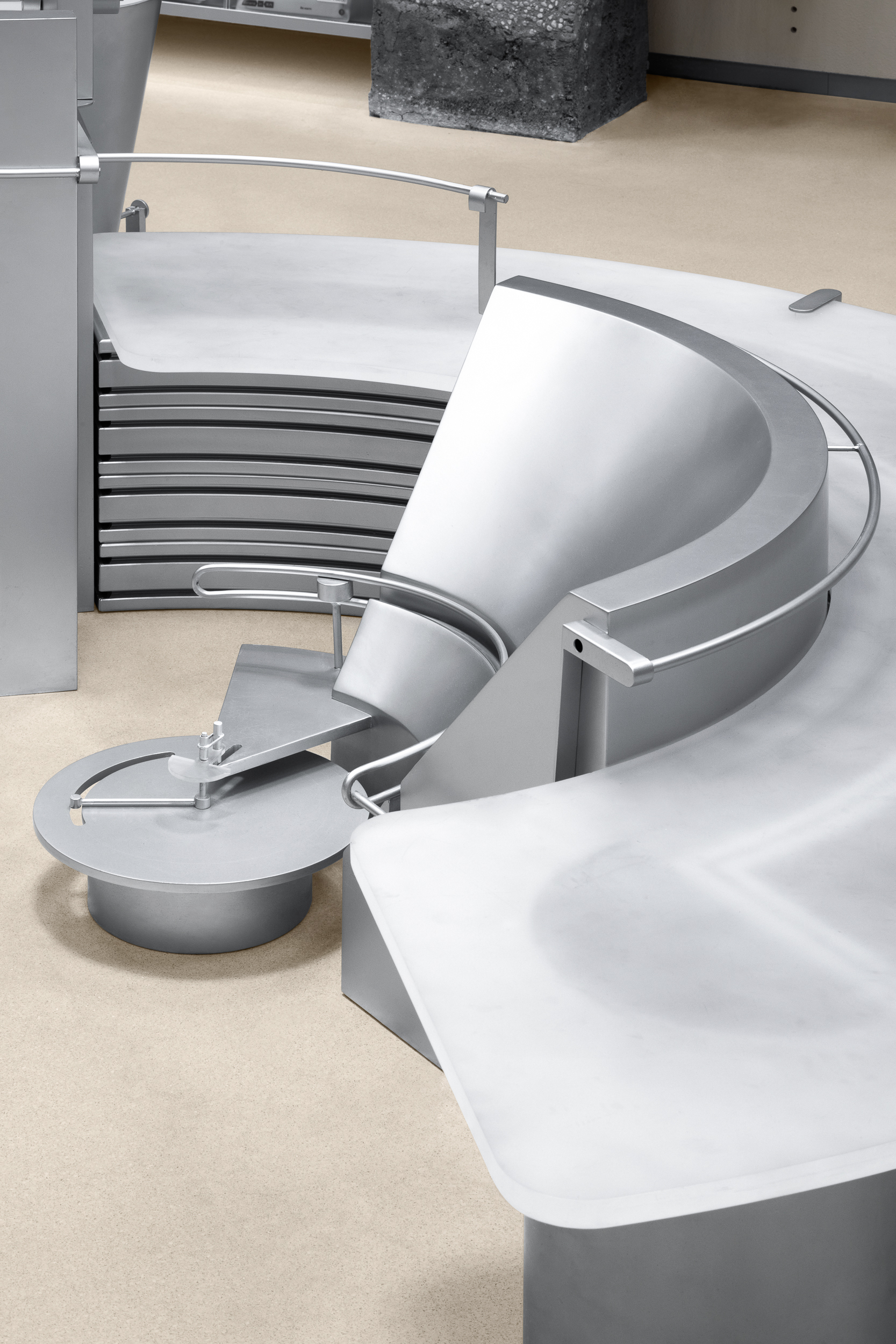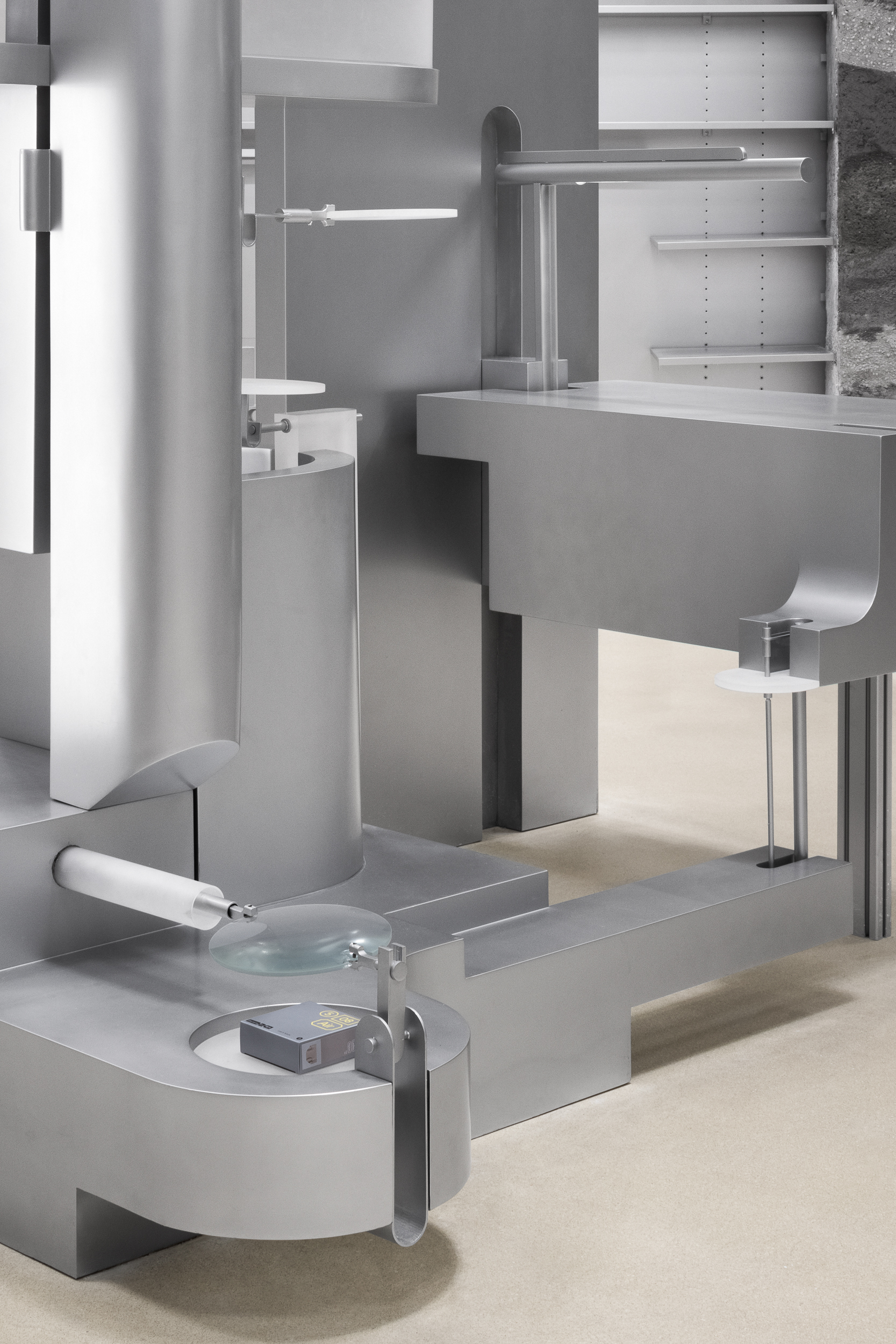 未来进程感式概念阐述
Interpretation of the Sensitive Concept of Future Process
一个个的圆弧形体块律动着,规则的方格世界不断承载着商品的力量。全部由铝合金打造的冷感空间,让人分不清究竟置身于未来还是现实之中,好像预示着未来"秩序"世界缓缓而来。
The arc-shaped blocks move in rhythm, and the regular grid world continues to carry the power of commodities. The cold space made entirely of aluminum alloy makes it difficult to distinguish whether people is in the future or the reality, as if it heralds the coming of the "order" world in the future.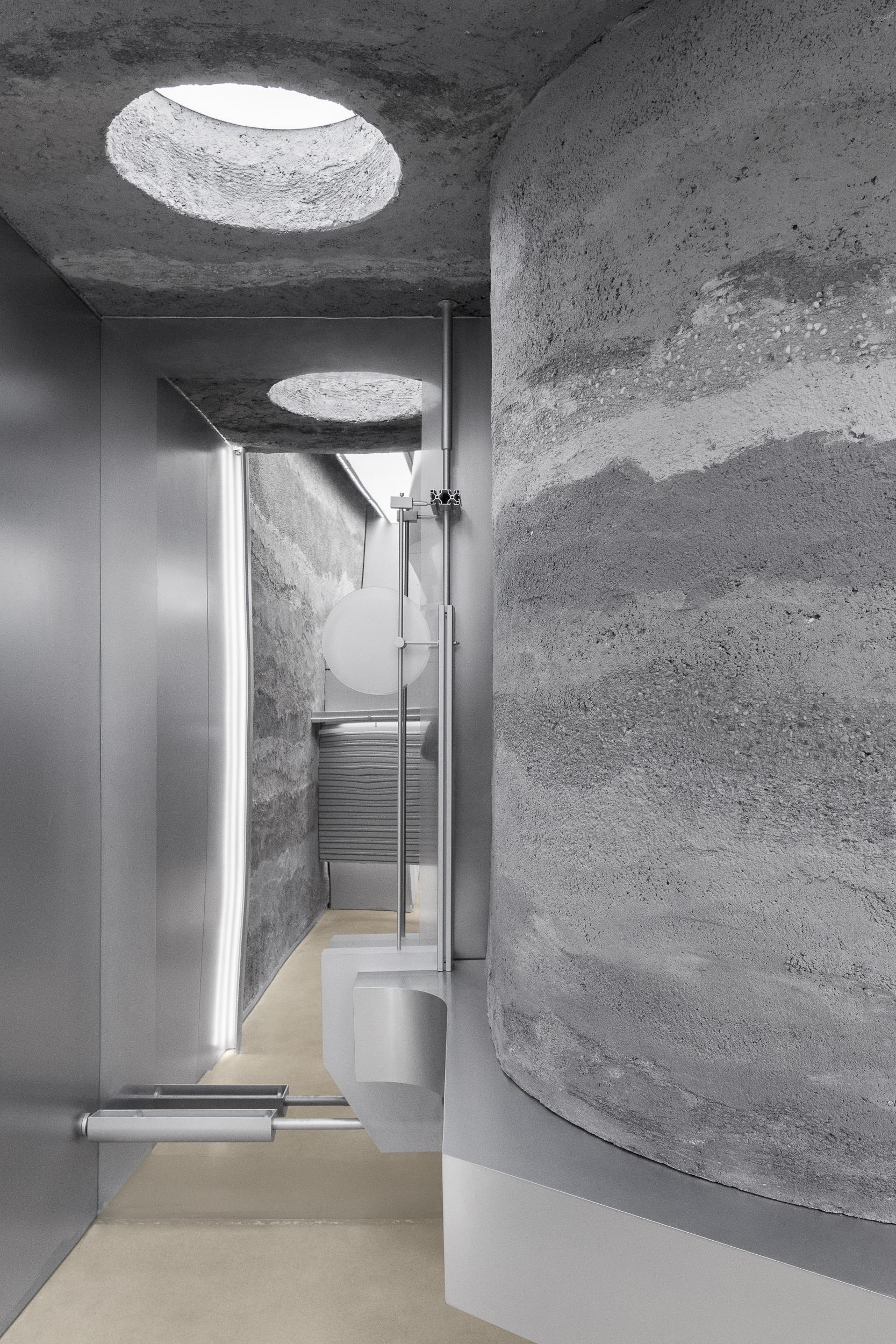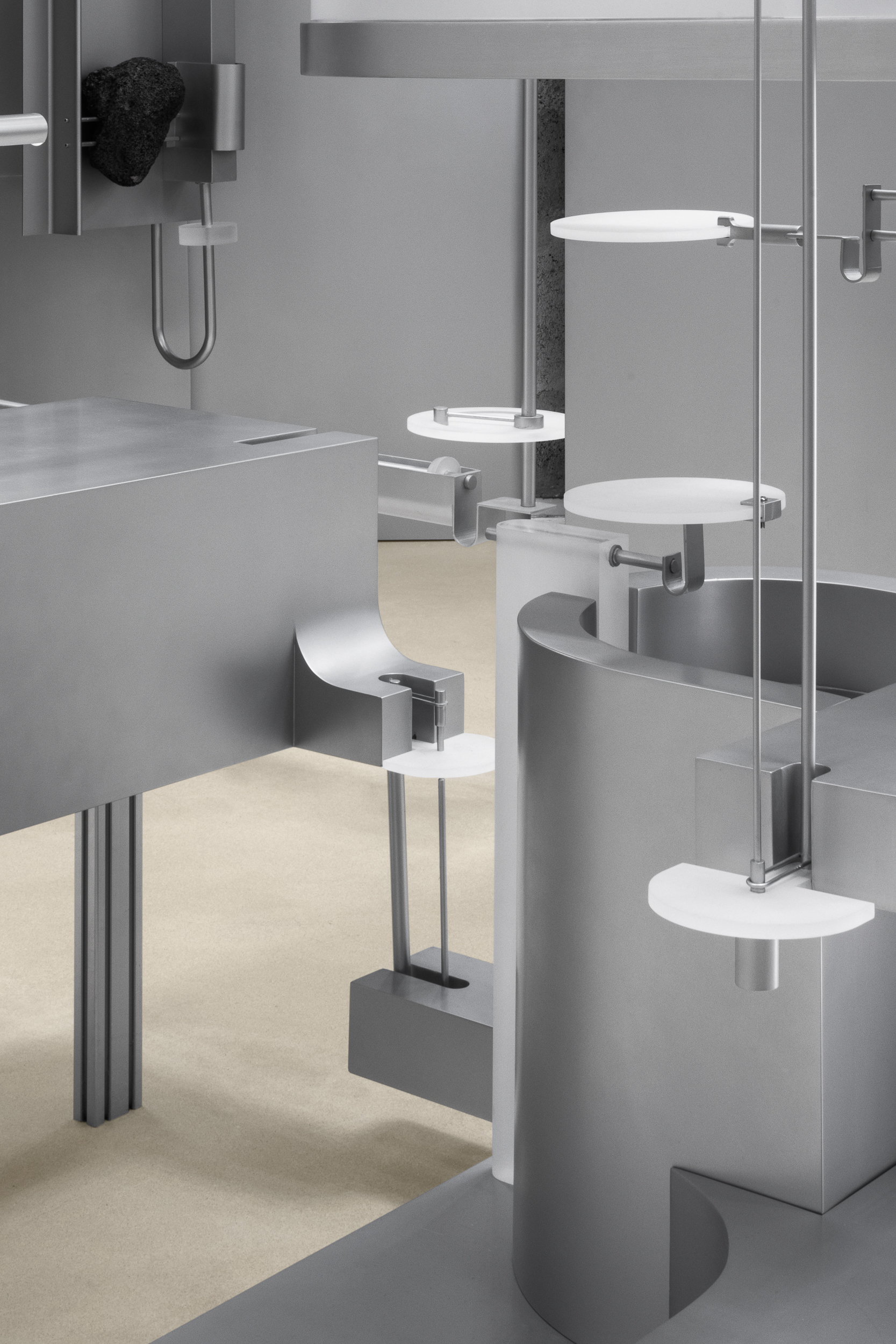 关于几何性质的抽象集合是通过探索非常规的线条与材料来完成的。铝合金是一种相对理想的再加工材料,其强度与柔韧的双向可操作支持了作品在感官上的侵入性,而夯土、亚克力将这种戏剧性的冲突形成了综合。材料、尺度、形式的互相作用为到访大众的"轻"体验刻下"重"机械的印记。
The abstract collection of geometric properties is completed by exploring unconventional lines and materials. Aluminum alloy is a relatively ideal reworked material. Its bidirectional operability of strength and flexibility supports the sensory intrusiveness of the work, while rammed earth and acrylic form a synthesis of this dramatic conflict. The interaction of materials, scales and forms has carved the mark of "heavy" machinery for the "light" experience of the visitors.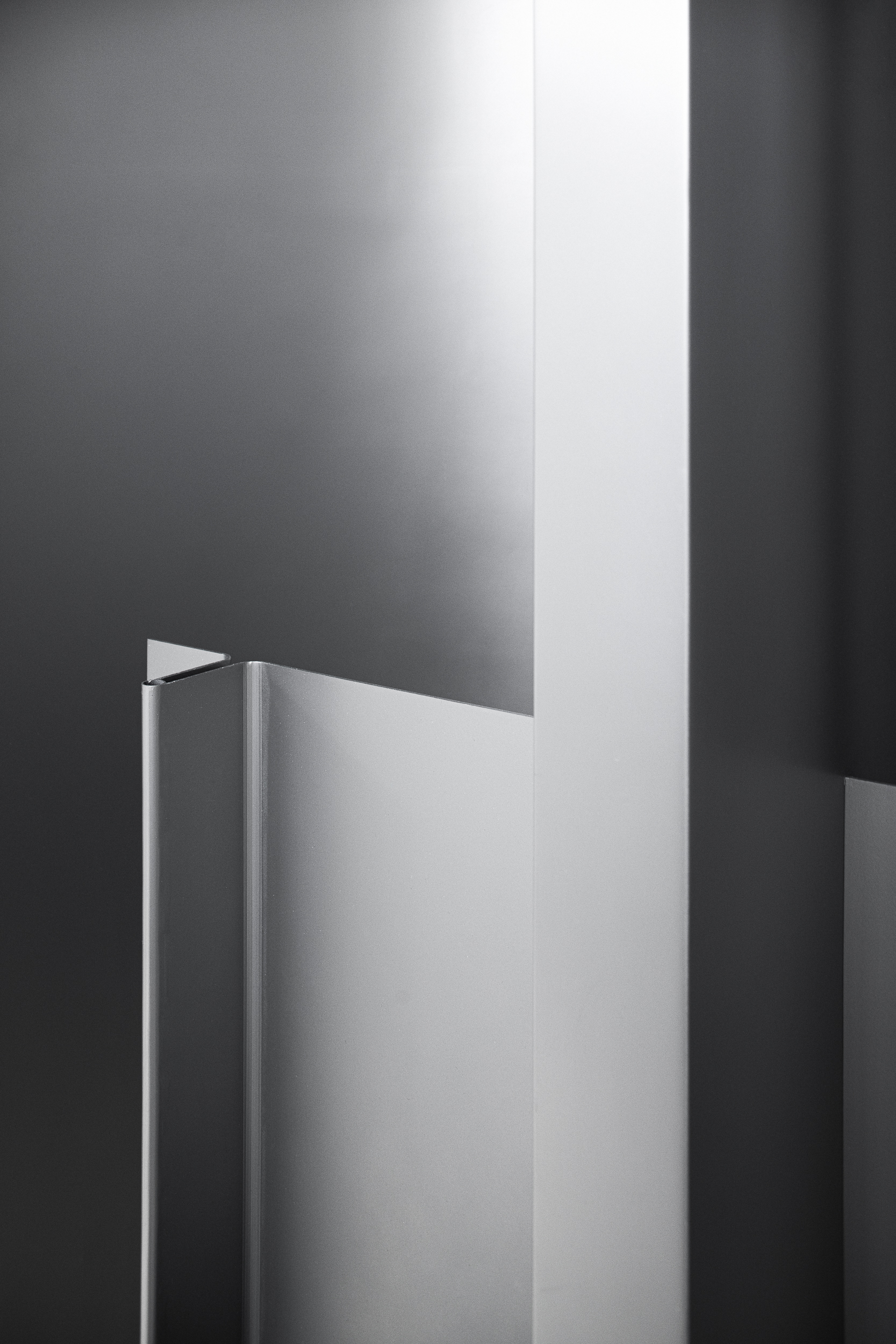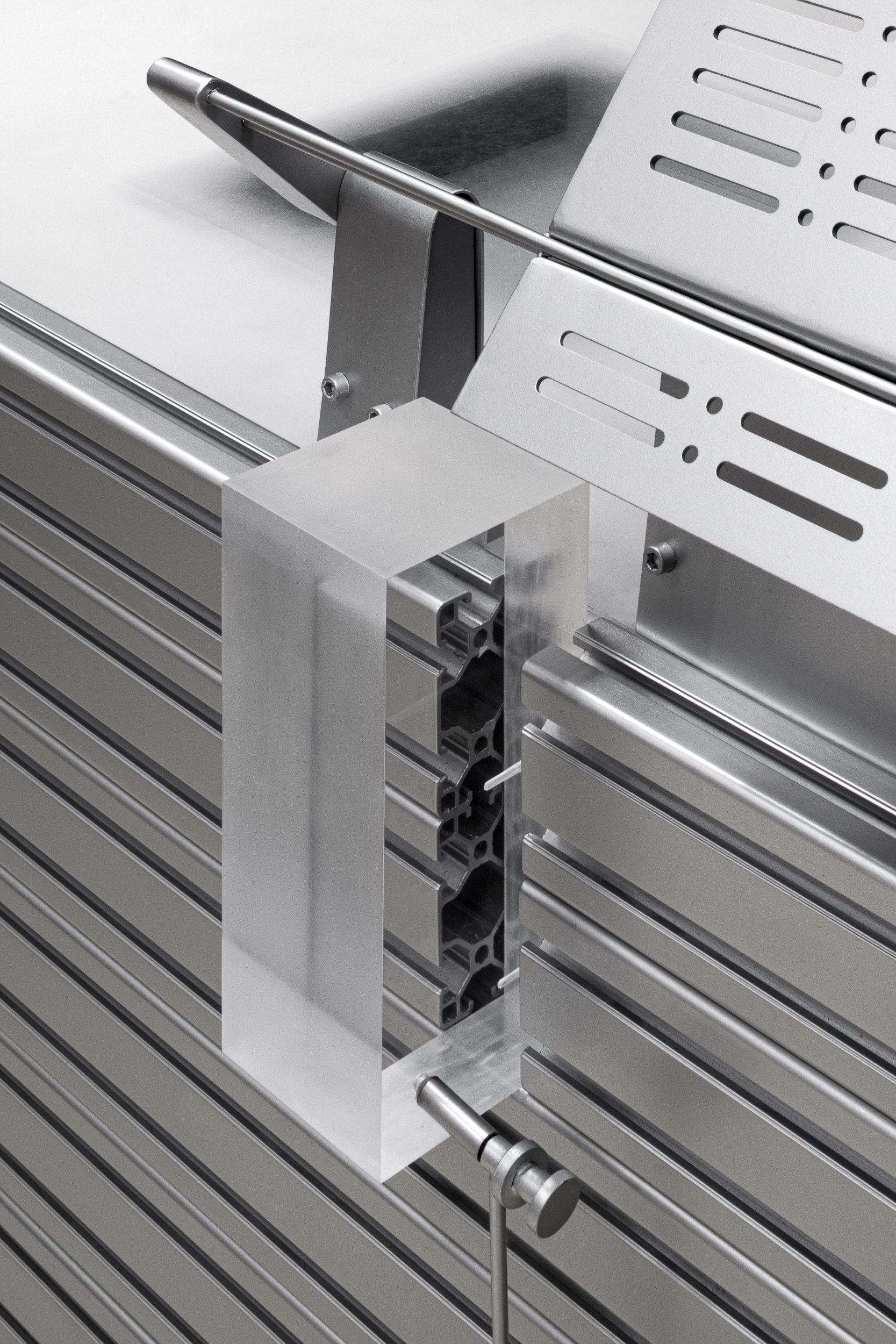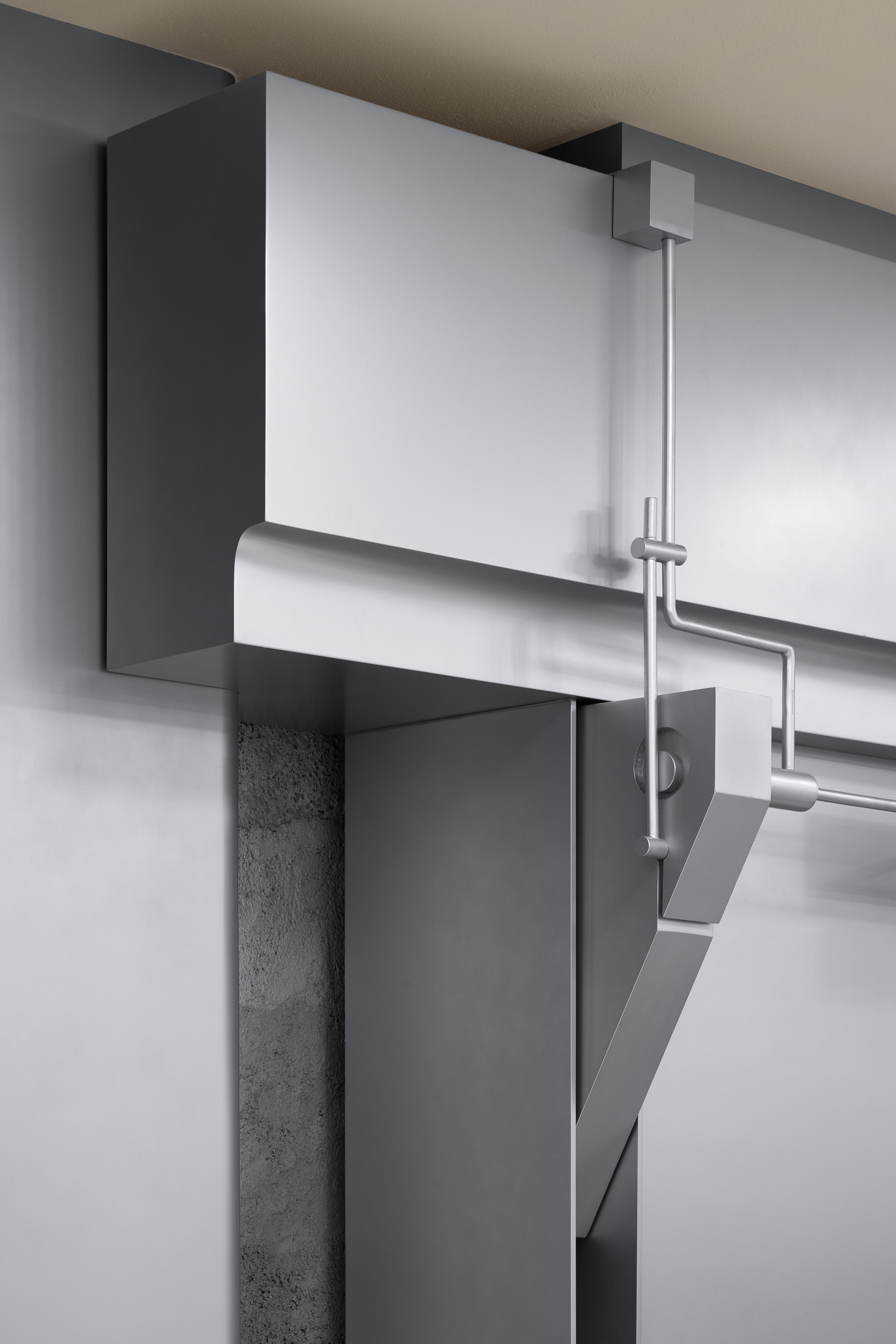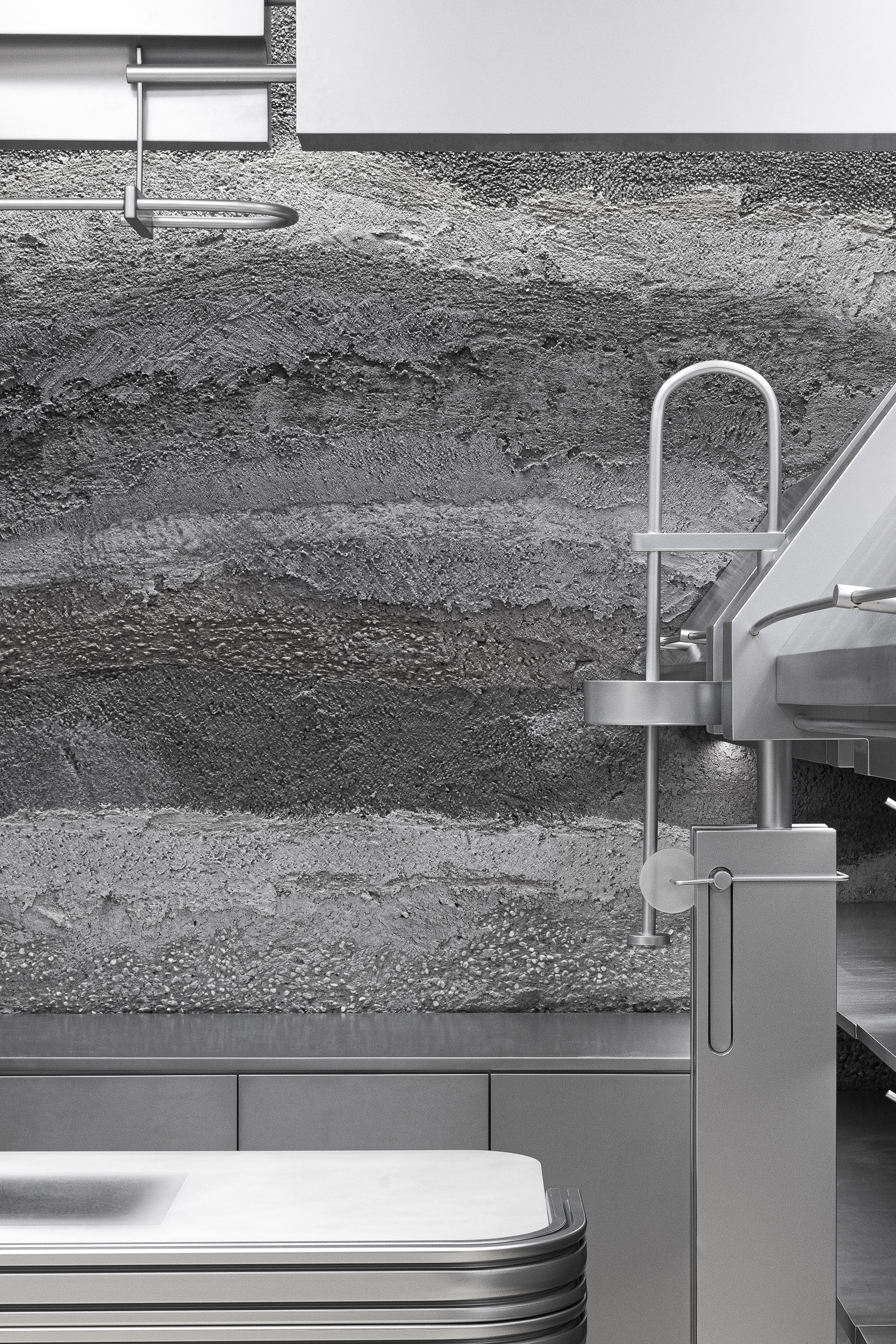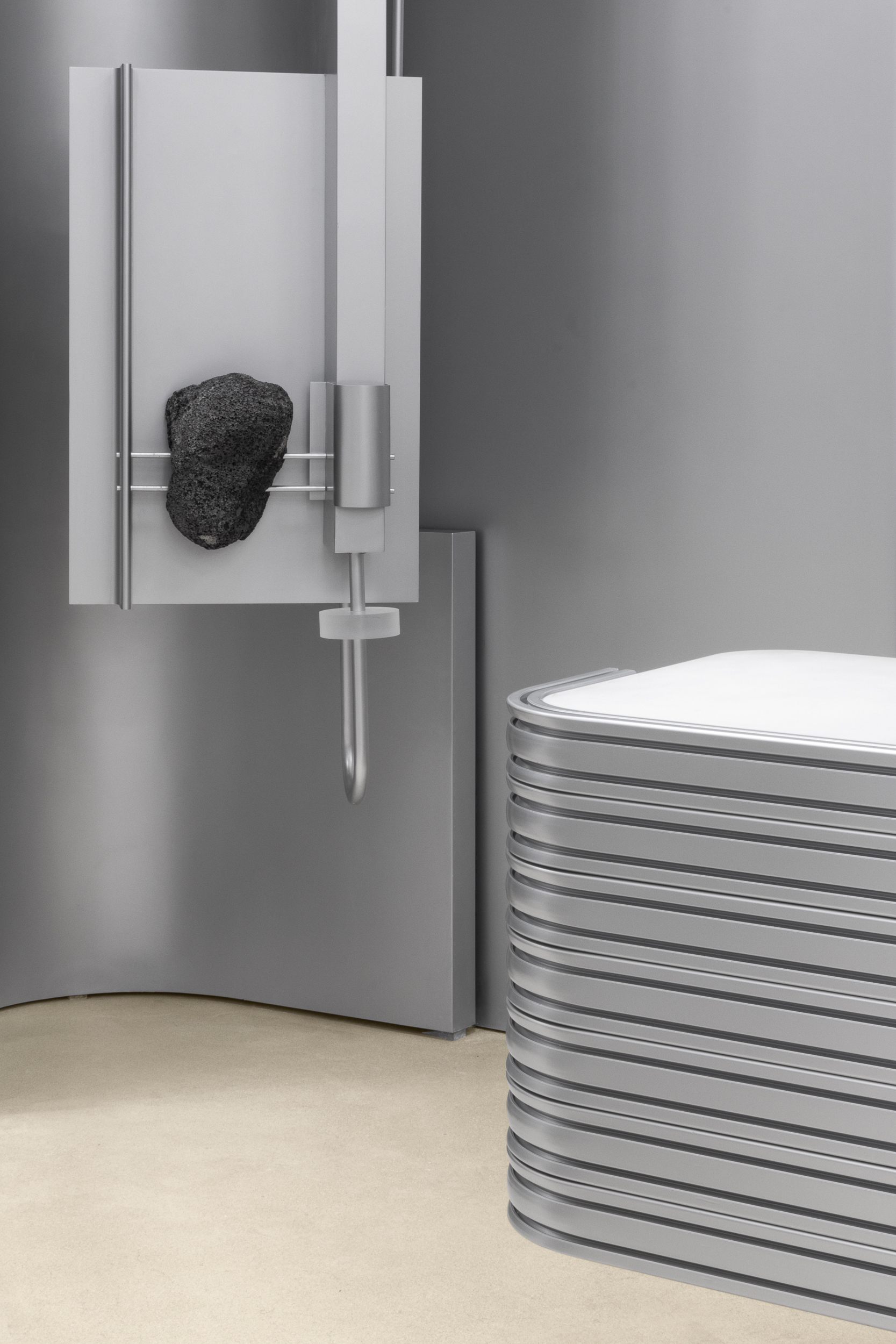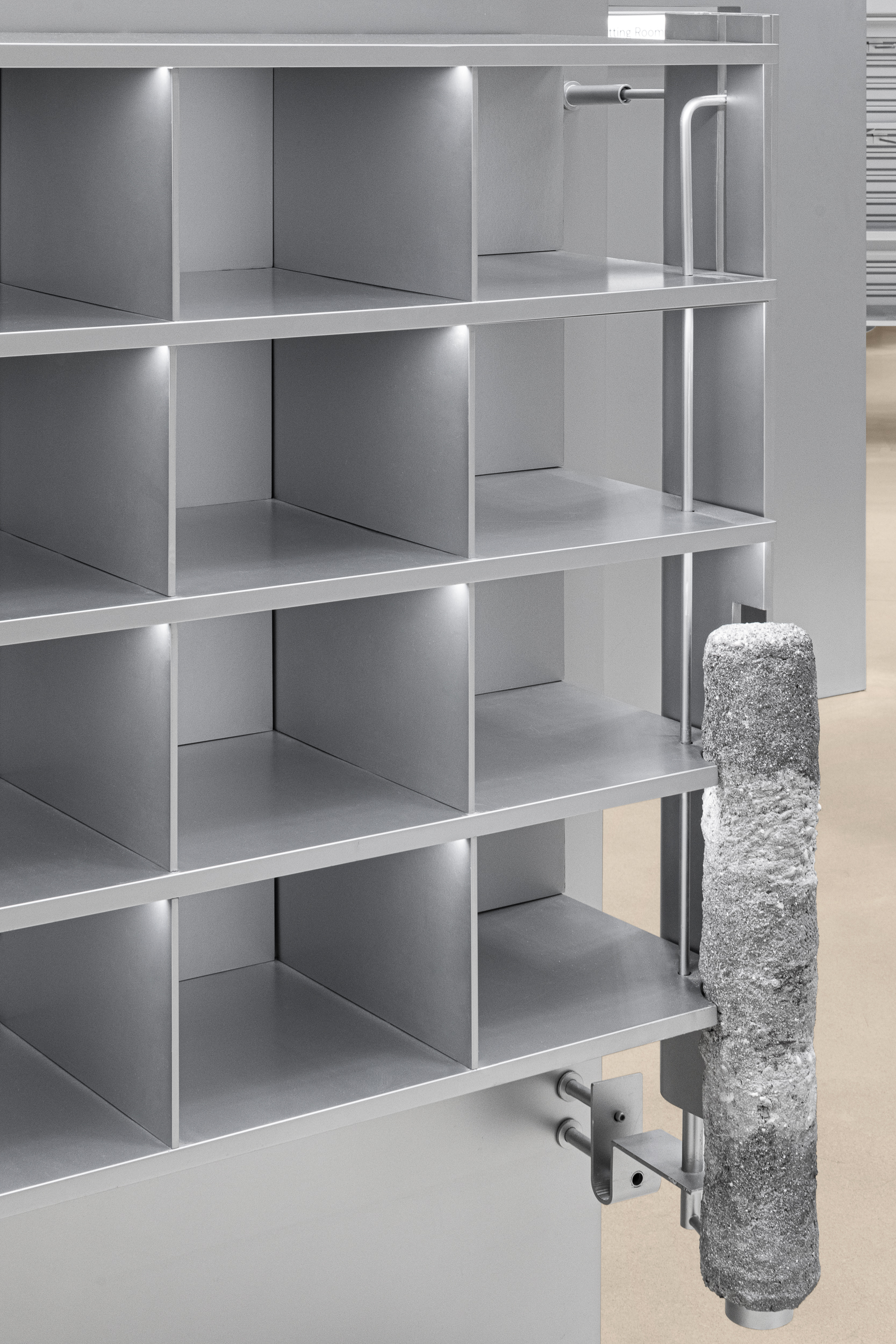 设计要内还是要外,要本还要末。制造即思考,见证着心态进化到形态的过程。聚焦于内,发现那些无法用视觉传达的,无法用言语表达的细腻感受,彰显科技与秩序之感并蓄,合理构建消费者与空间的相对驱动关系。
The design should be internal or external, and the original is still the last. Manufacturing is thinking, witnessing the process of mentality evolving to form. Focusing on the inside, discovering those delicate feelings that cannot be conveyed visually, or expressed in words, demonstrates the inclusive sense of technology and order, and reasonably constructs the relative driving relationship between consumers and space.
---