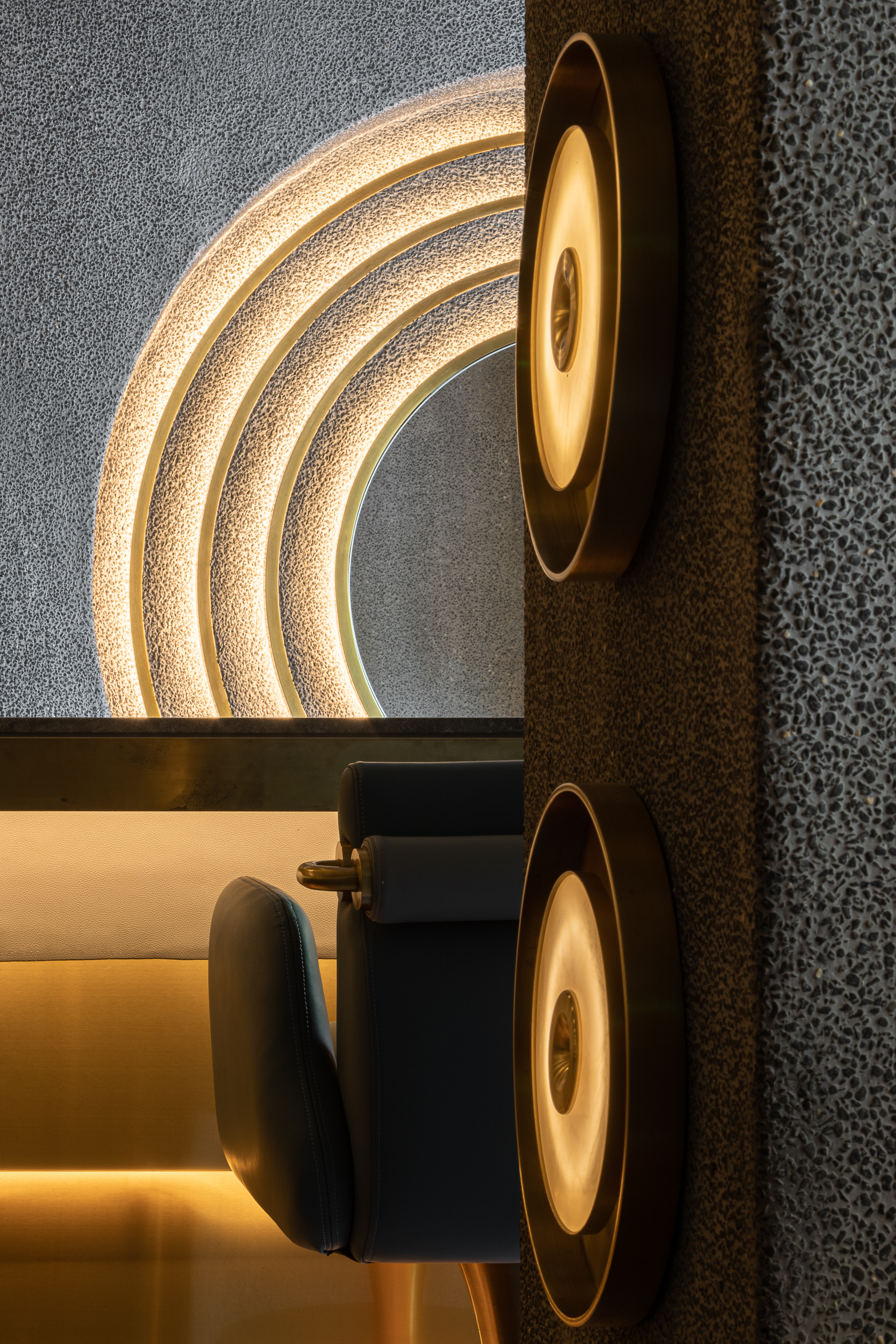 城市霓虹喧嚣中,
In the neon hustle and bustle of the city,
最原始的安全感。
The most primitive sense of security.
---
过去实际从未发生,未来已和我们擦肩而过。
The past has never actually happened, and the future has passed us by.
"当下的状态正如同一台抽象的机器,在对物体的重复中封包了物体,并将它发射入轨道,这消解了一切的否定性和思考的可能,我们迷失在其中,成了局外人。"
"The current state is like the same abstract machine, which encapsulates the object in the repetition of the object and launches it into orbit, which eliminates all negativity and the possibility of thinking. We are lost in it and become an outsider."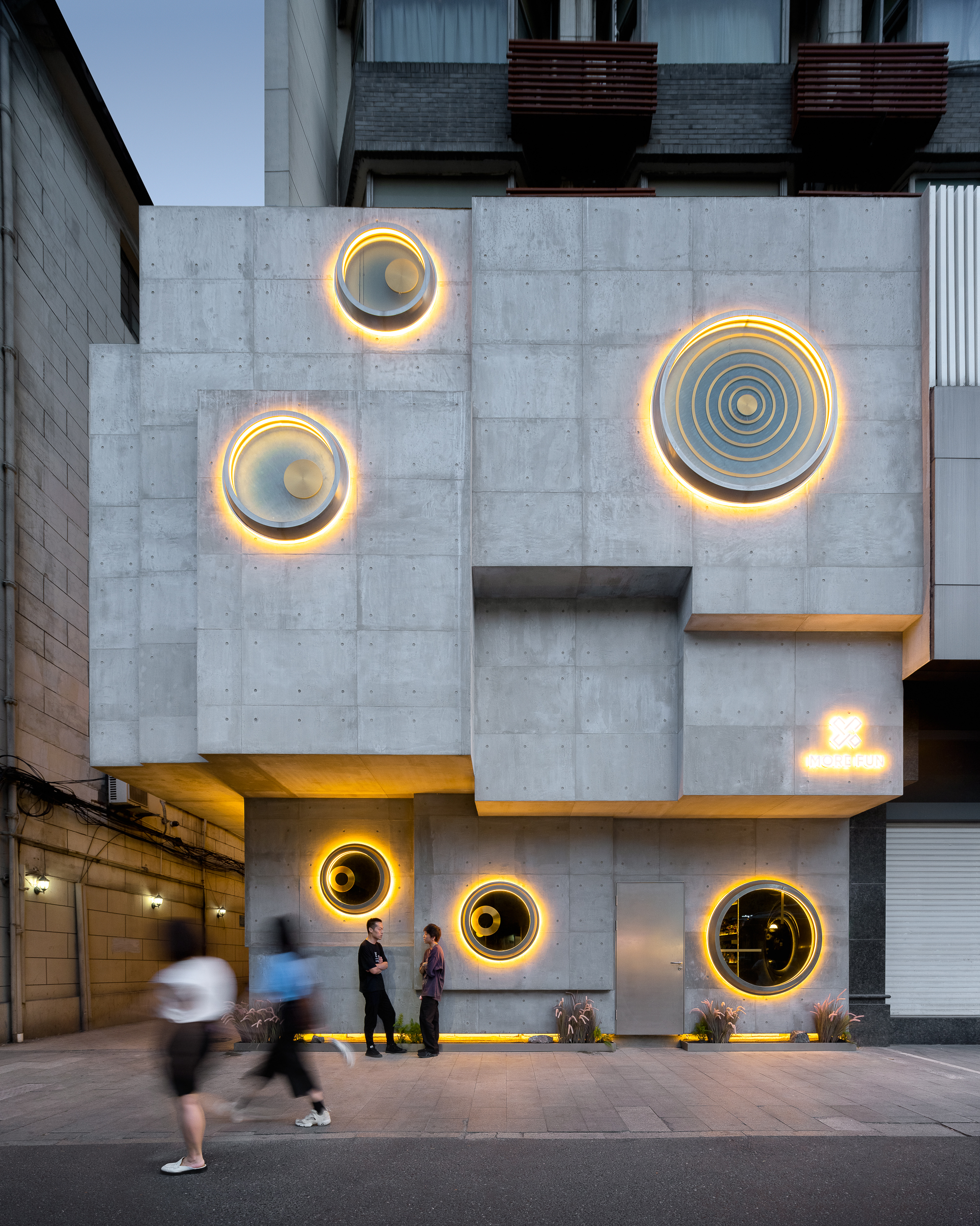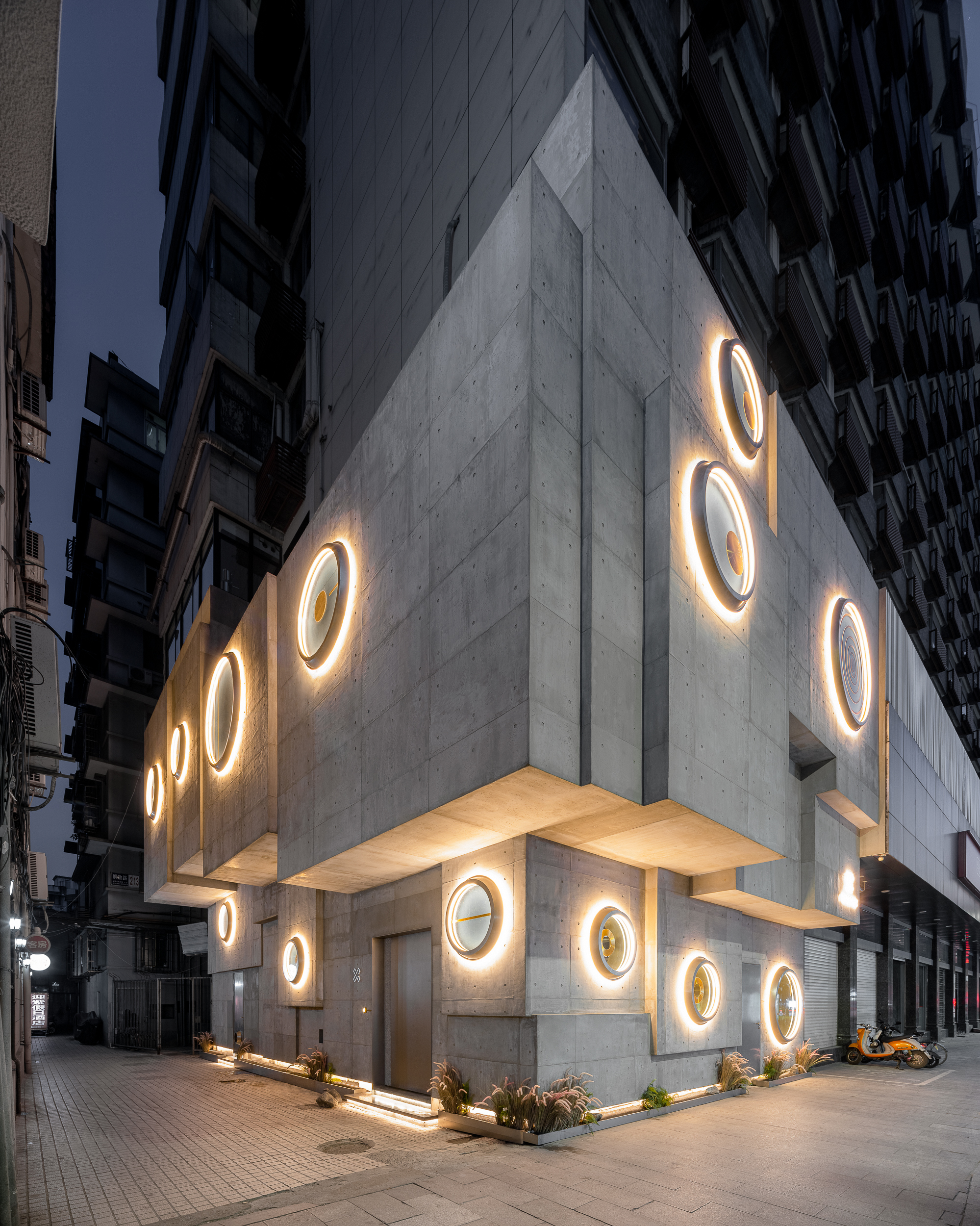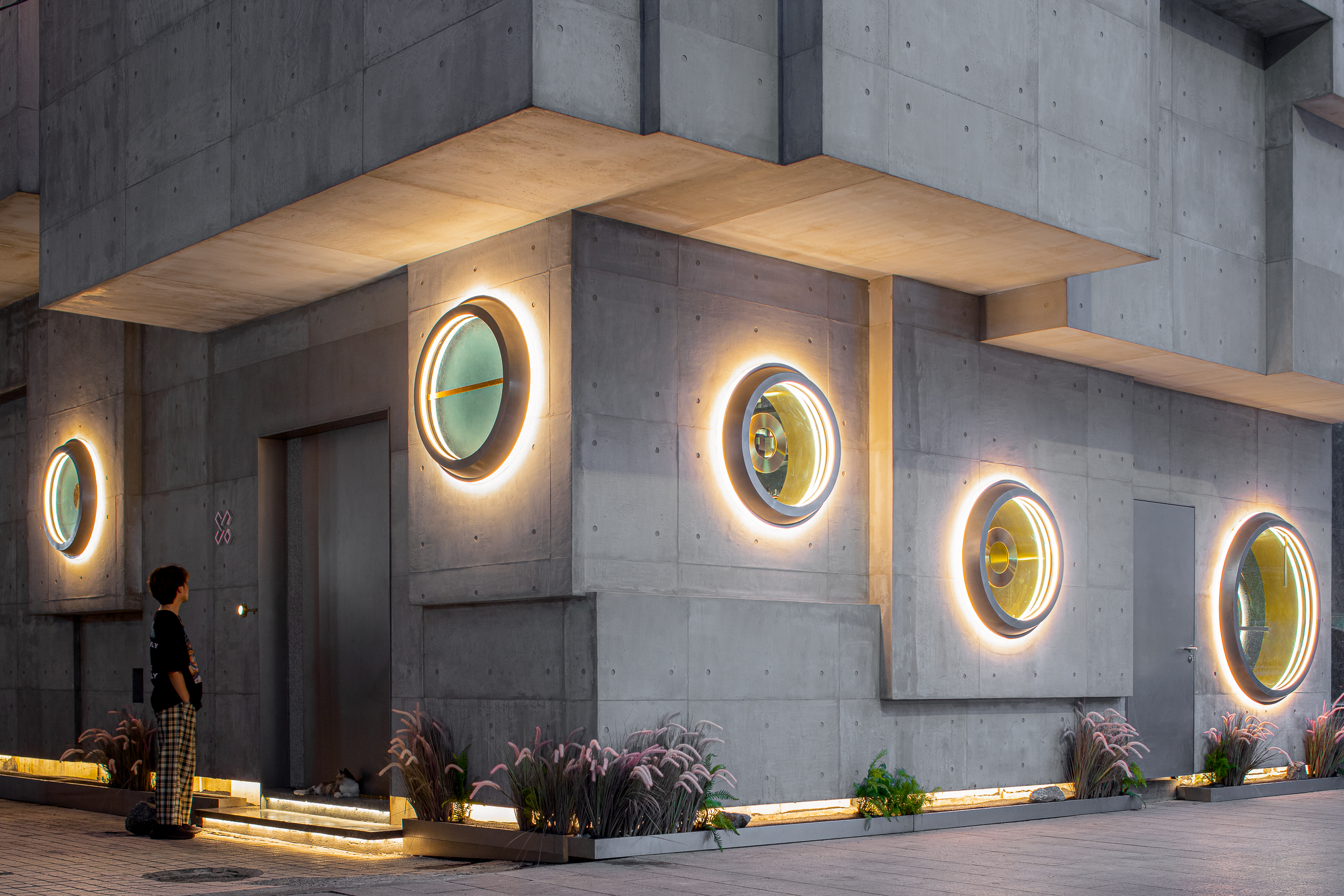 偶遇和事件或许如同碎片般快速在记忆中消失,而空间却把消散的信息忠实的记录下来,存储在墙面的每一颗石子里,在每一块金属缝隙之中,信息和那些废料准备一起进入最后的安眠。
Encounters and events may disappear as quickly as fragments in the memory, but space faithfully records the dissipated information, stored in each stone on the wall, in each metal gap, information, and those scraps are prepared to enter the final sleep.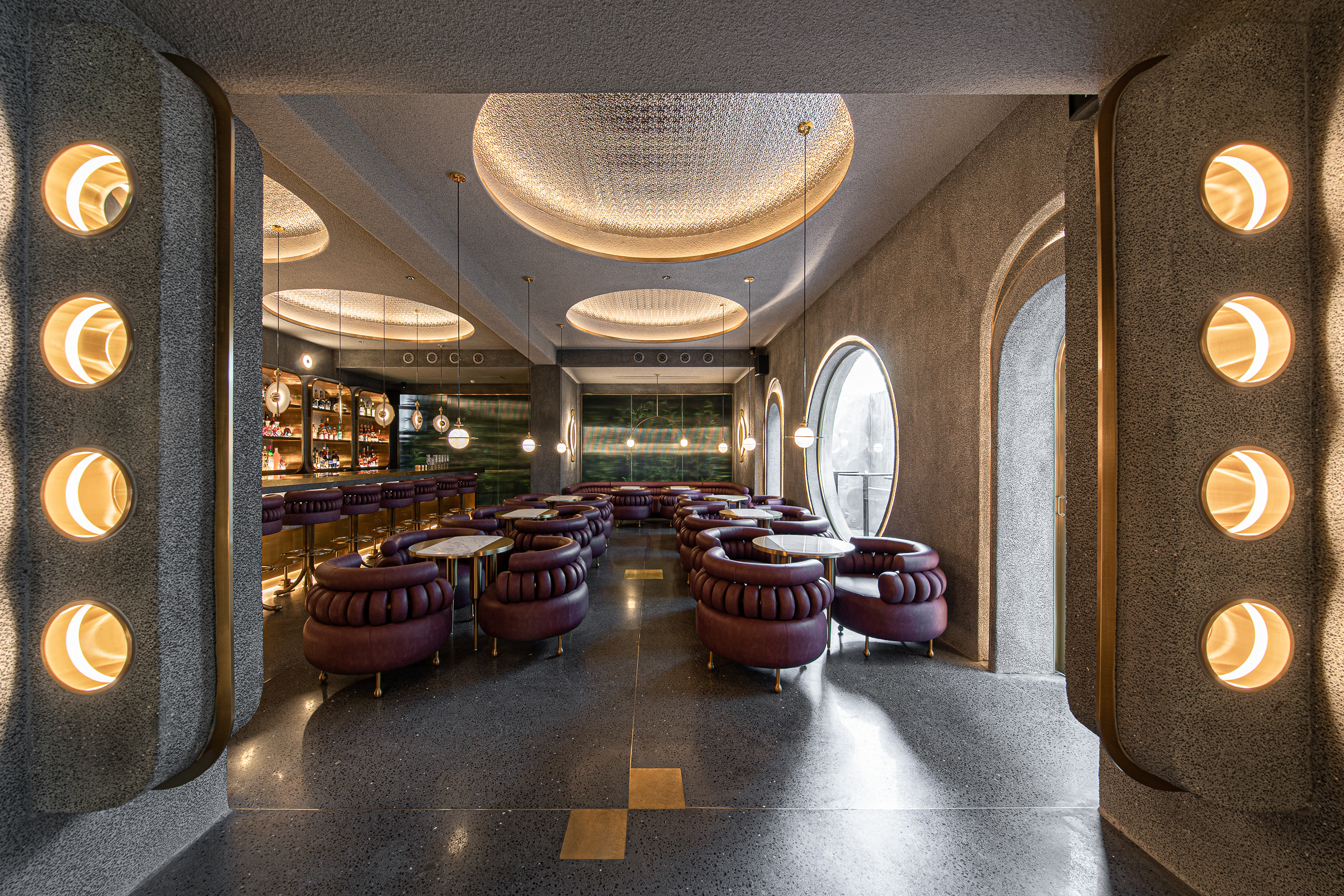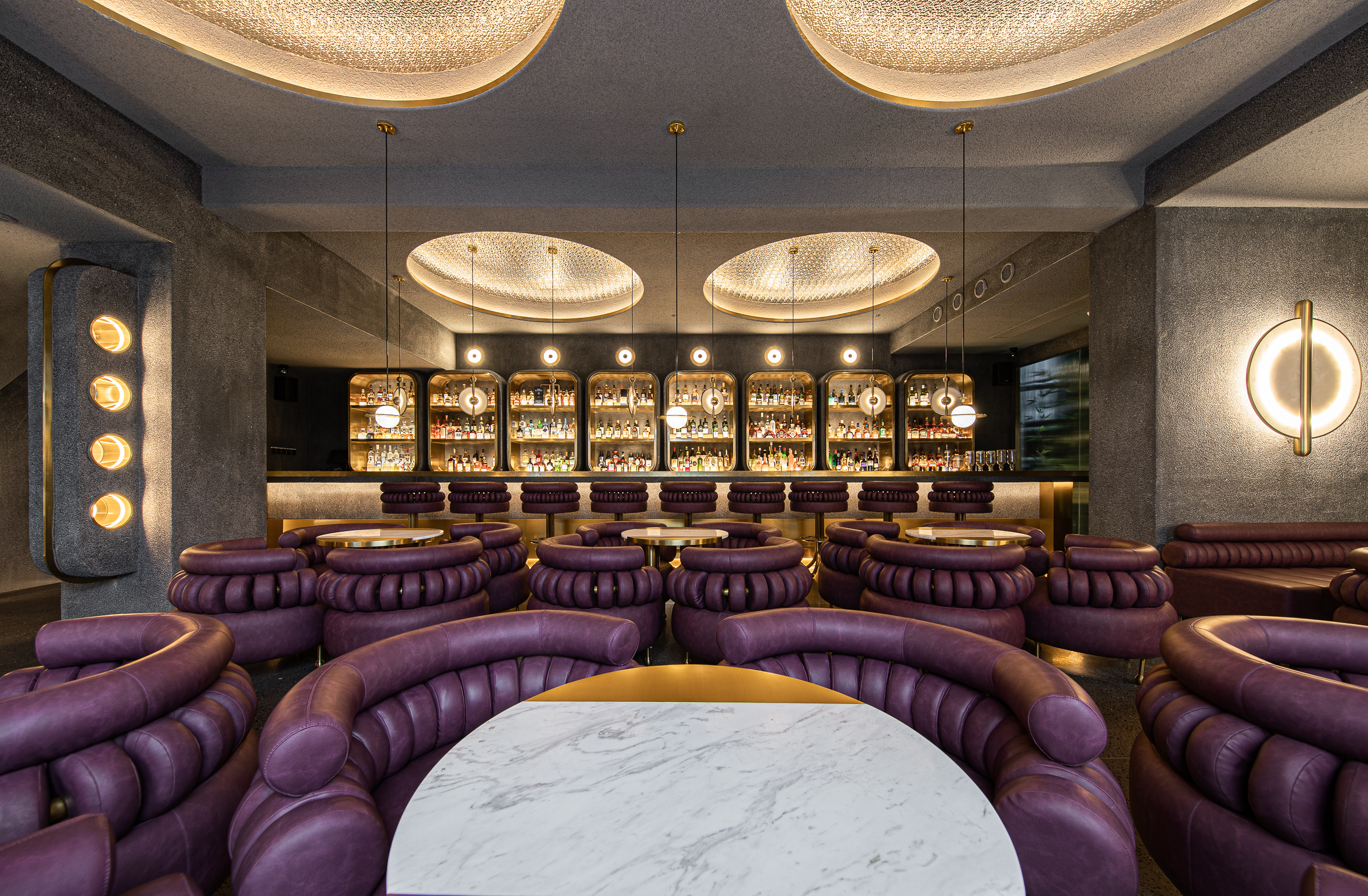 灯光柔软了硬质的空间概念
The light softens the hard space concept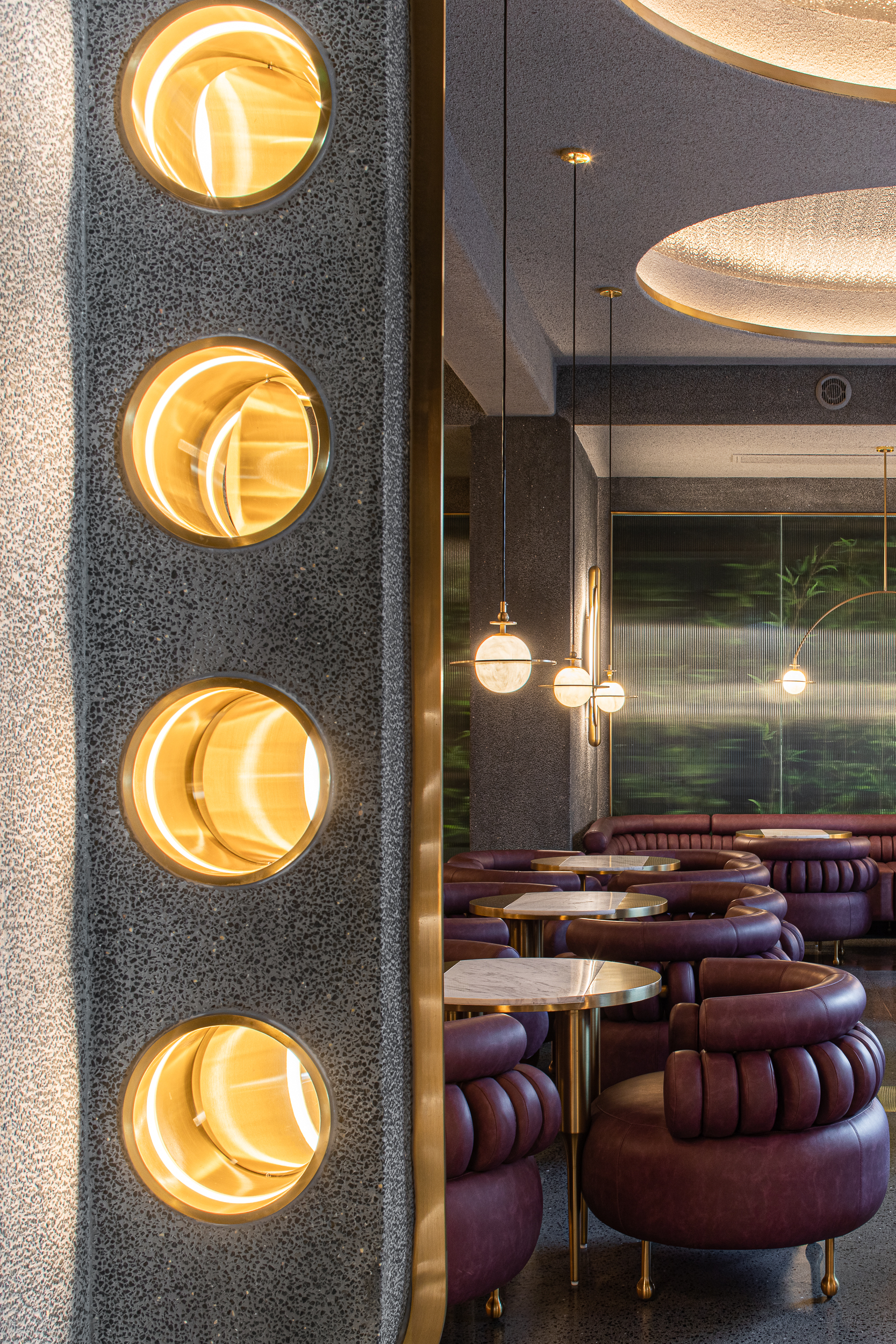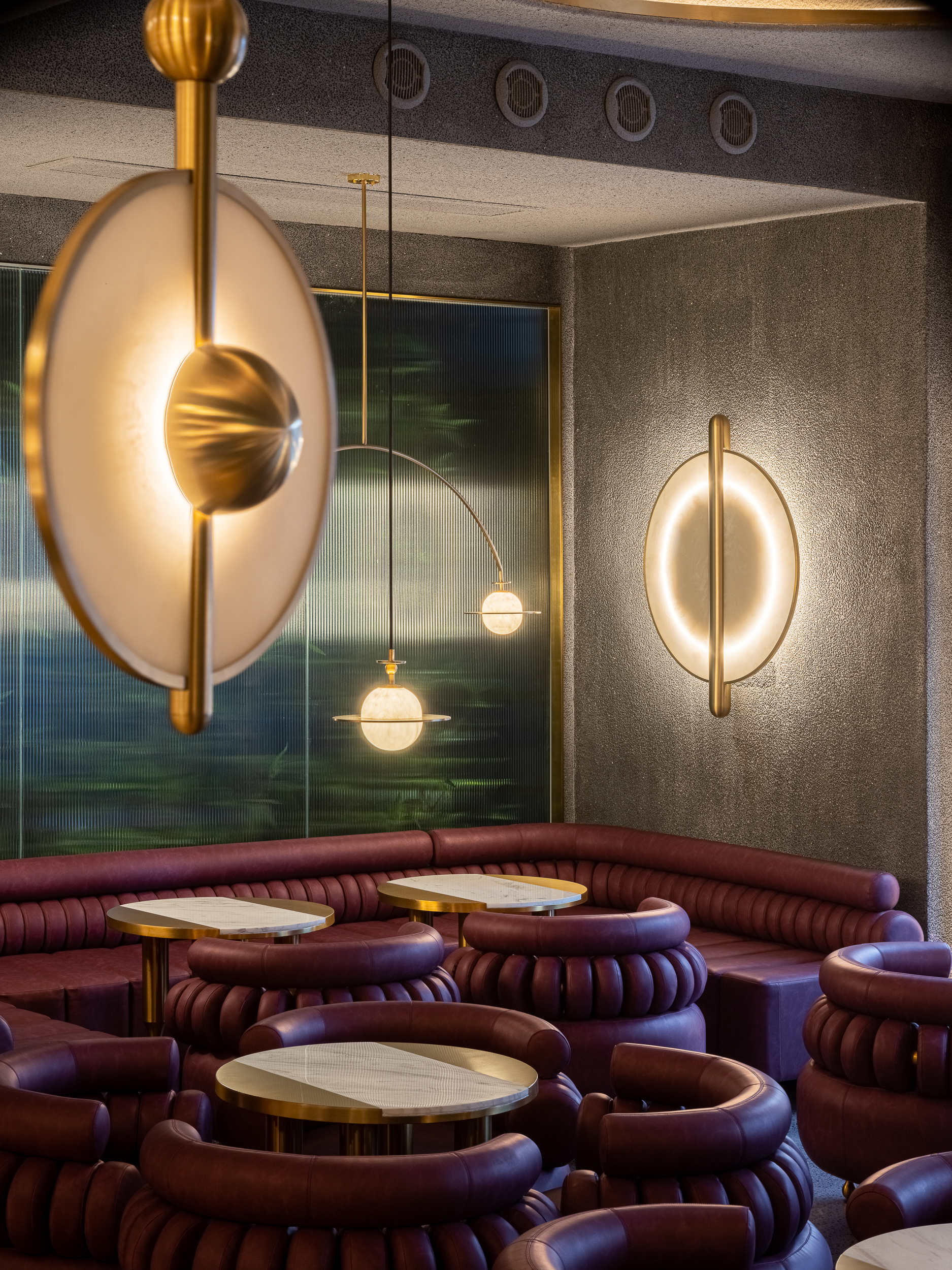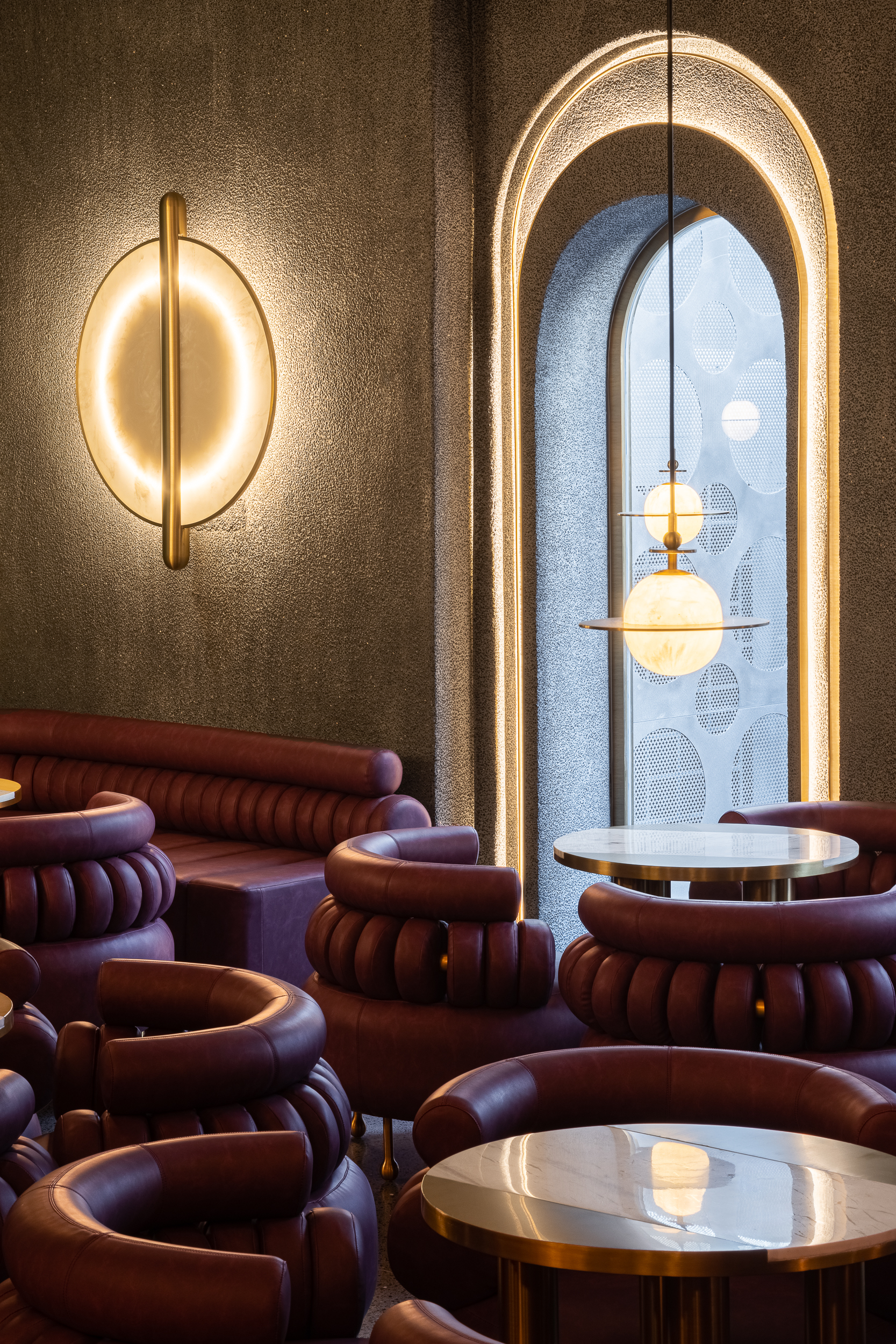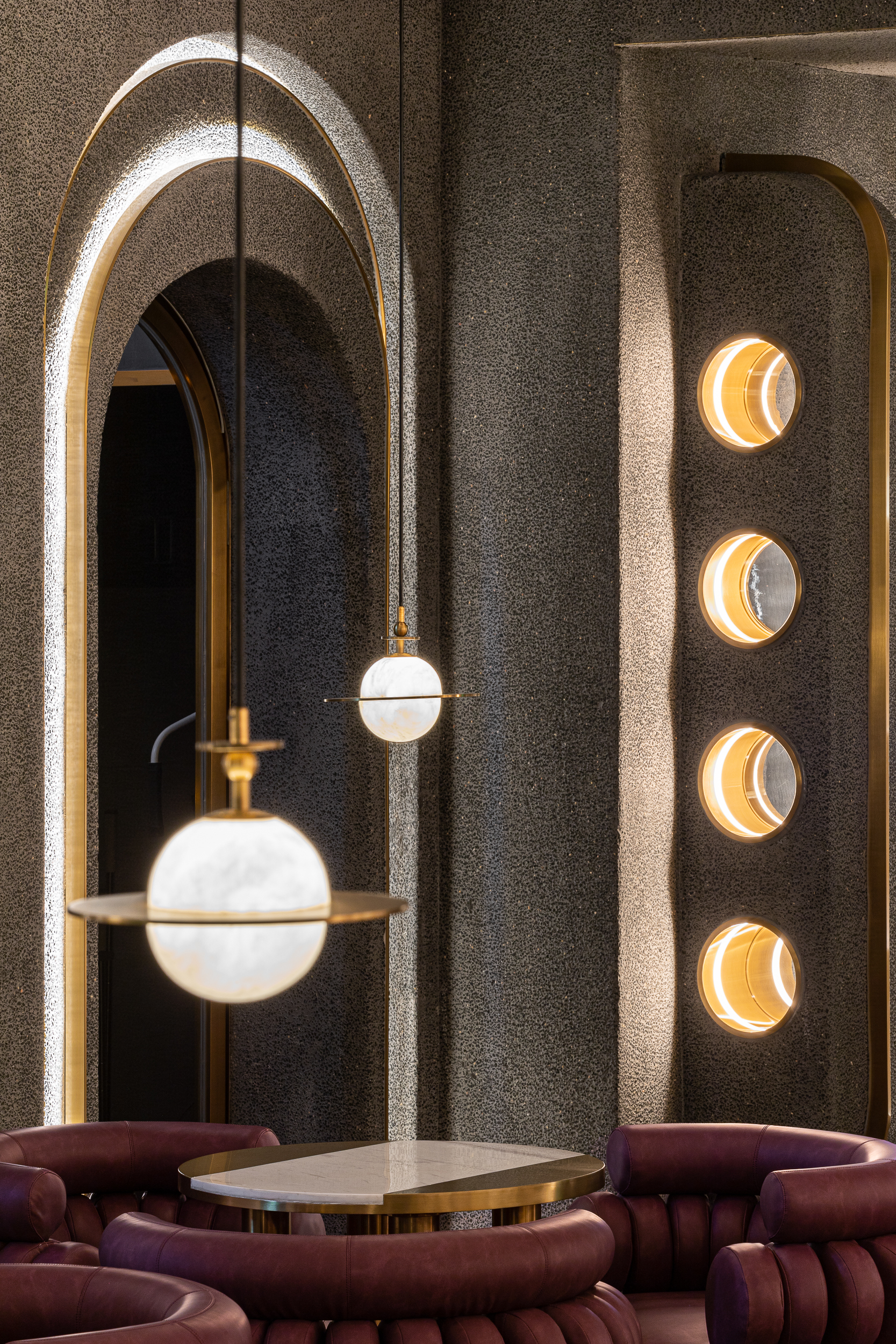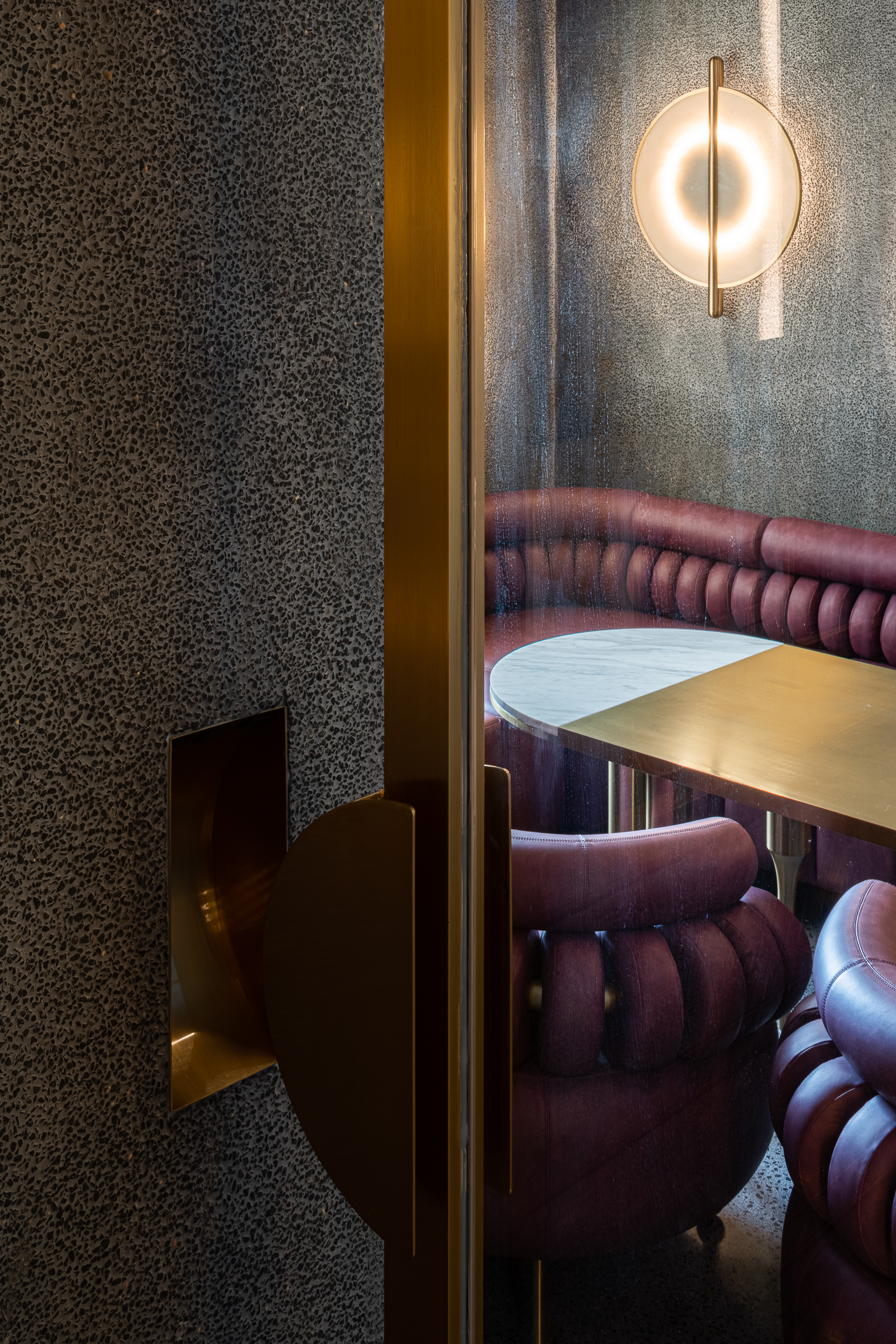 人与人的距离在空间的压缩中产生了期待已久的温度。数亿年的时光在石头的缝隙里静静地流淌,成千上万颗粒子穿透每一具躯体。
The distance between people produces the long-awaited temperature in the compression of the space. Hundreds of millions of years flowed quietly in the cracks of the stones, and thousands of particles penetrated each body.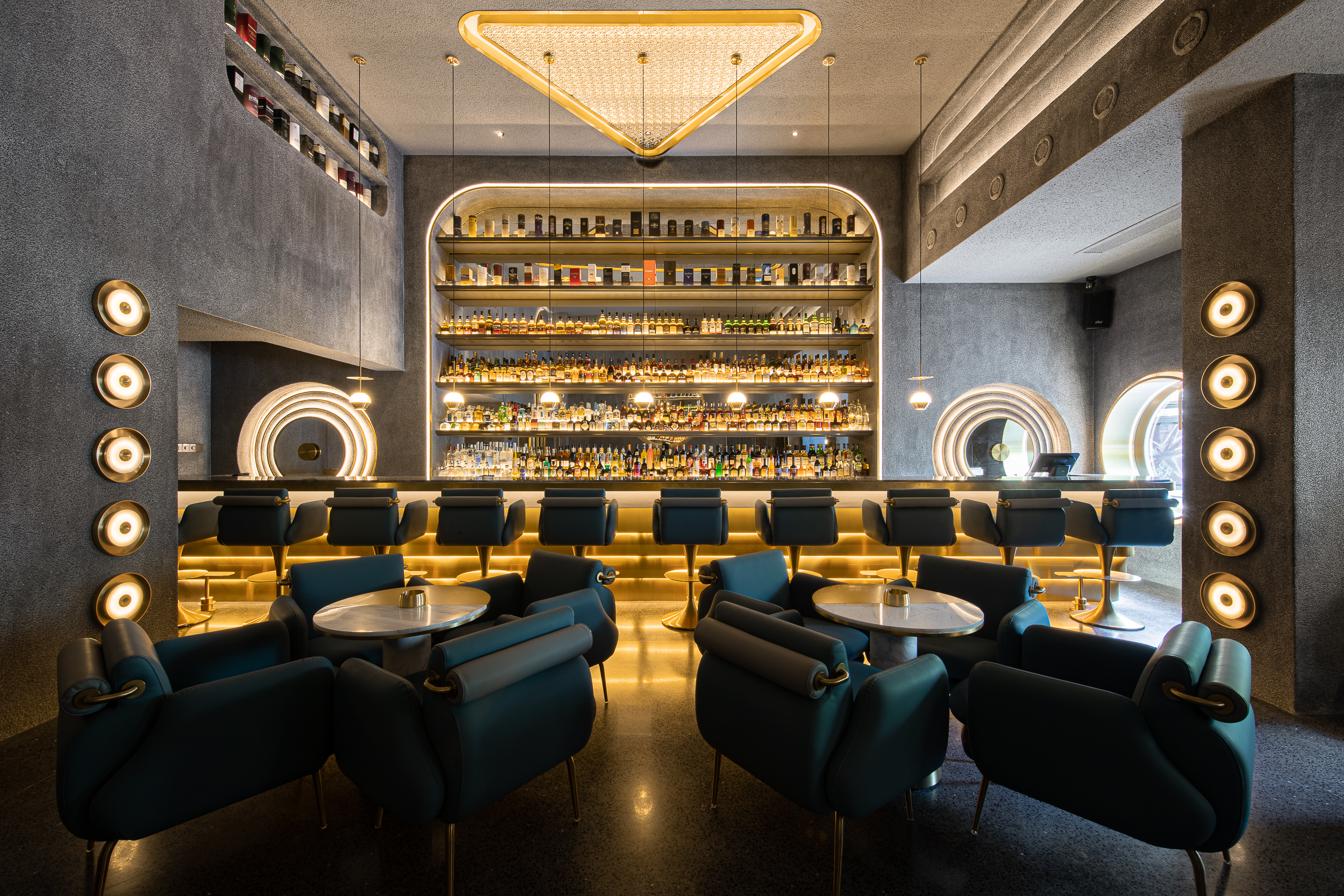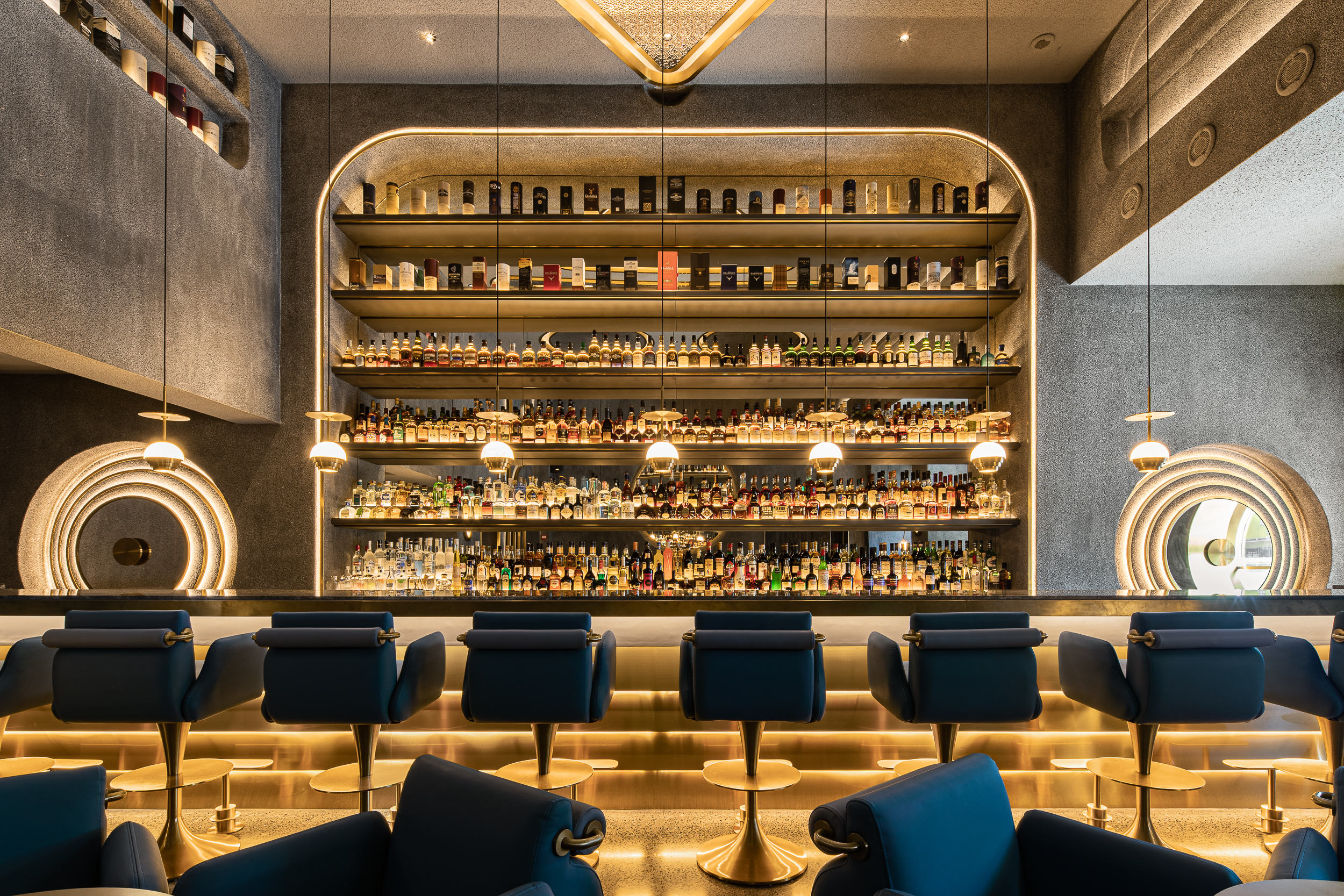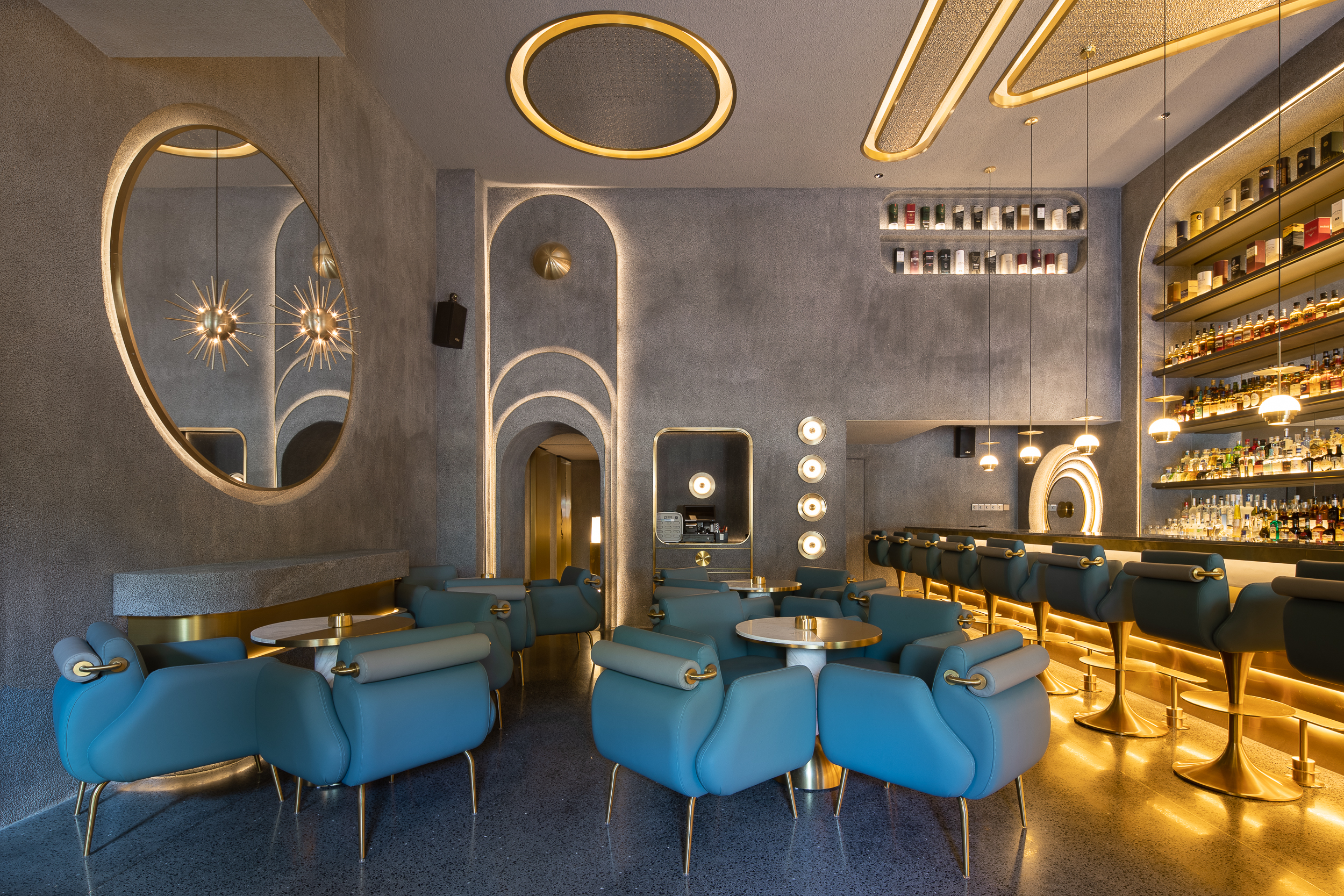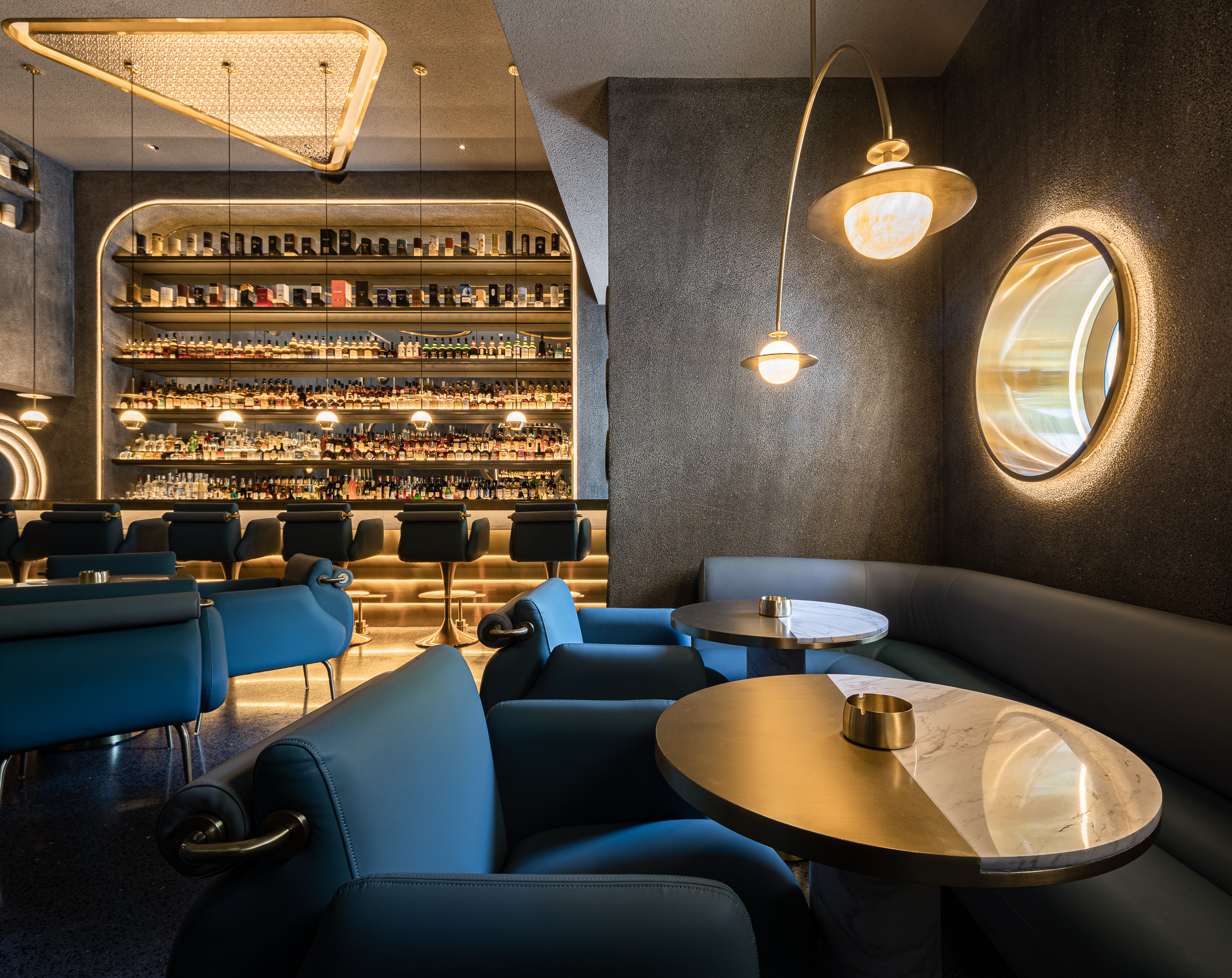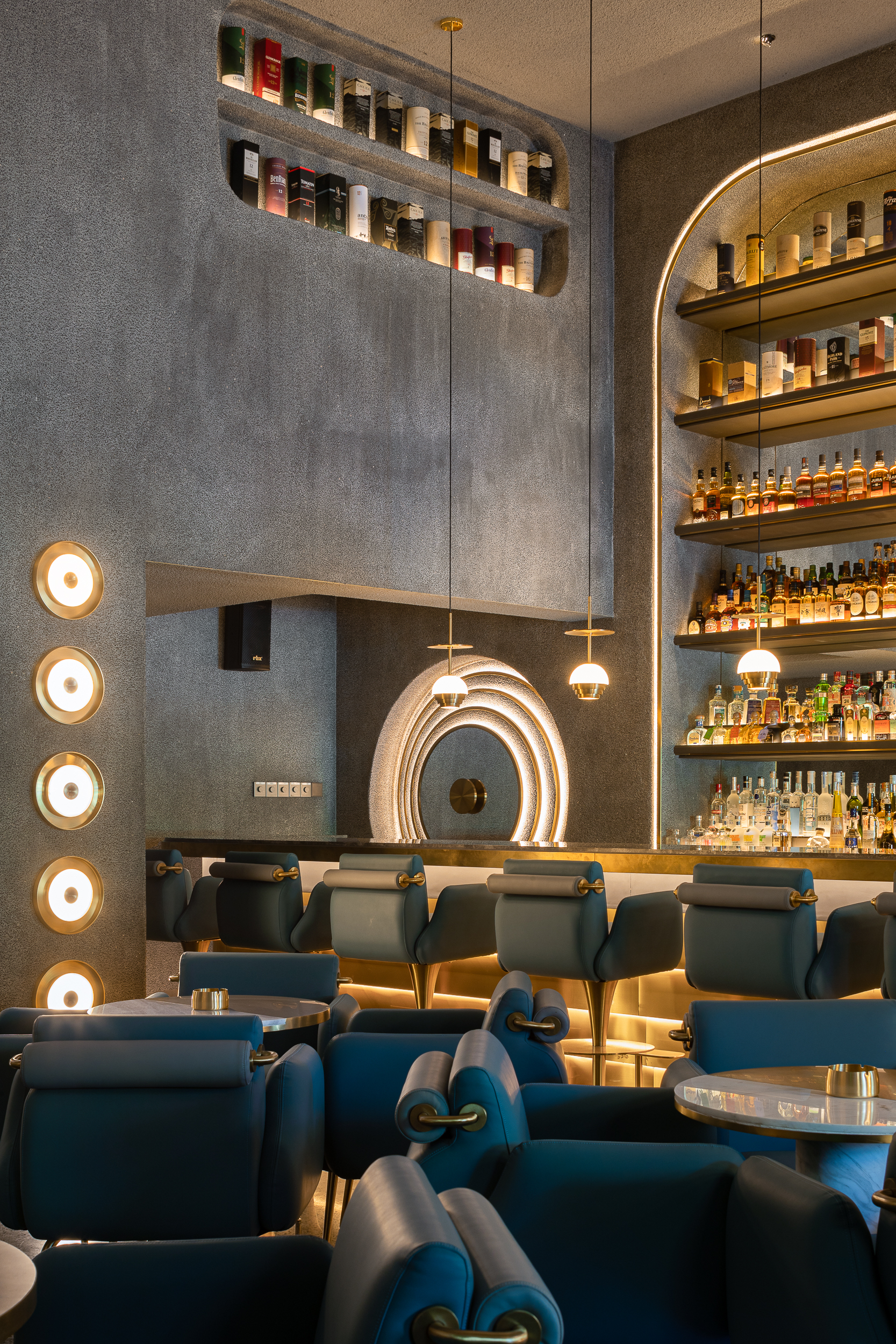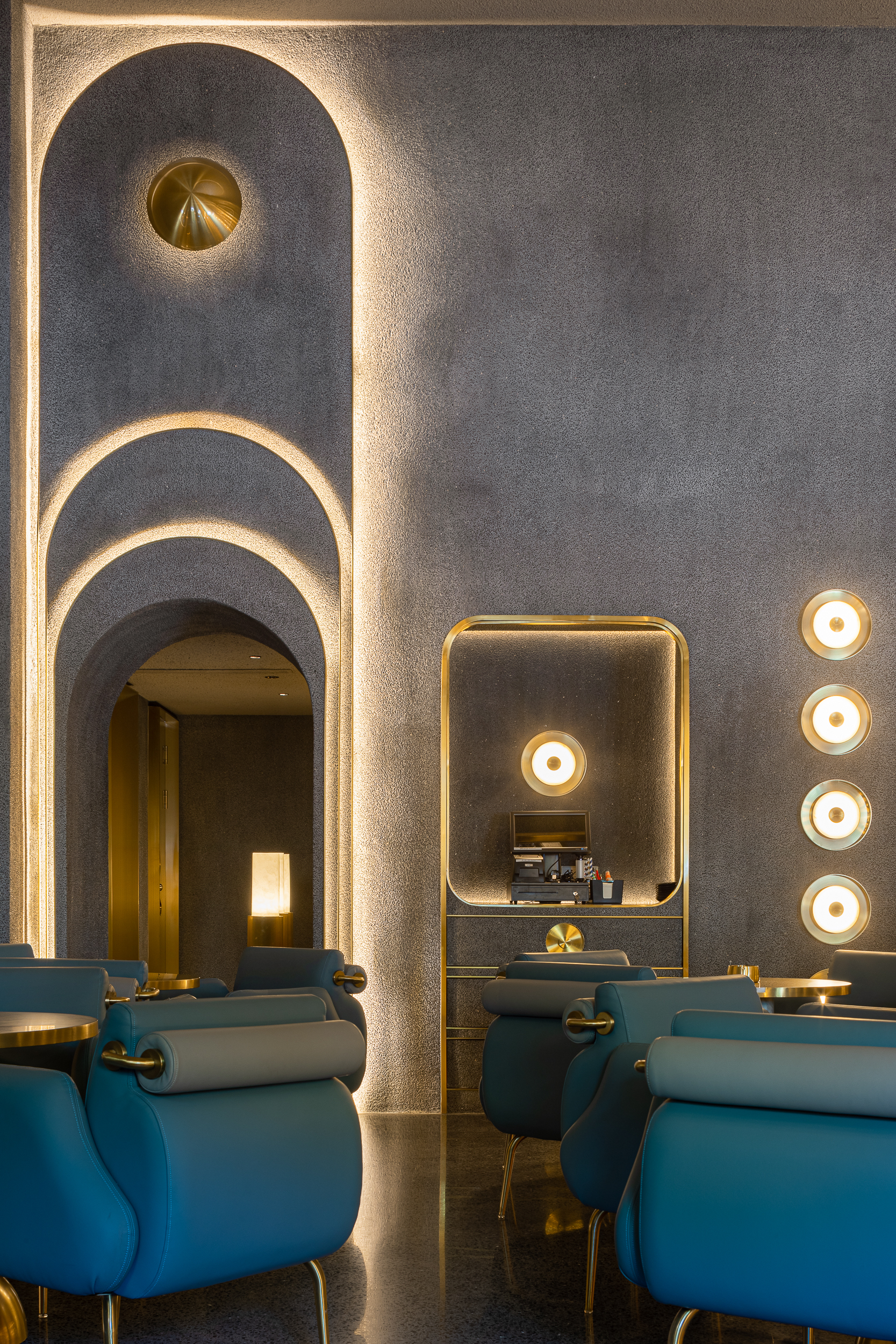 人们逐渐通达之后,特别是有一个强大的自我之后,他们可以接受这个世界中生活的宽度会变得更宽。它并不是一种柔软,它是一种更加坚硬的自我的呈现,只有自我越来越坚硬,才能更加包容和放松地面对这个世界。
After people gradually become sophisticated, especially after they have a strong self, they can accept that the breadth of life in this world will become wider. It is not a kind of softness, it is a representation of a harder self. Only when the self becomes harder and harder can we face the world more tolerantly and relaxedly.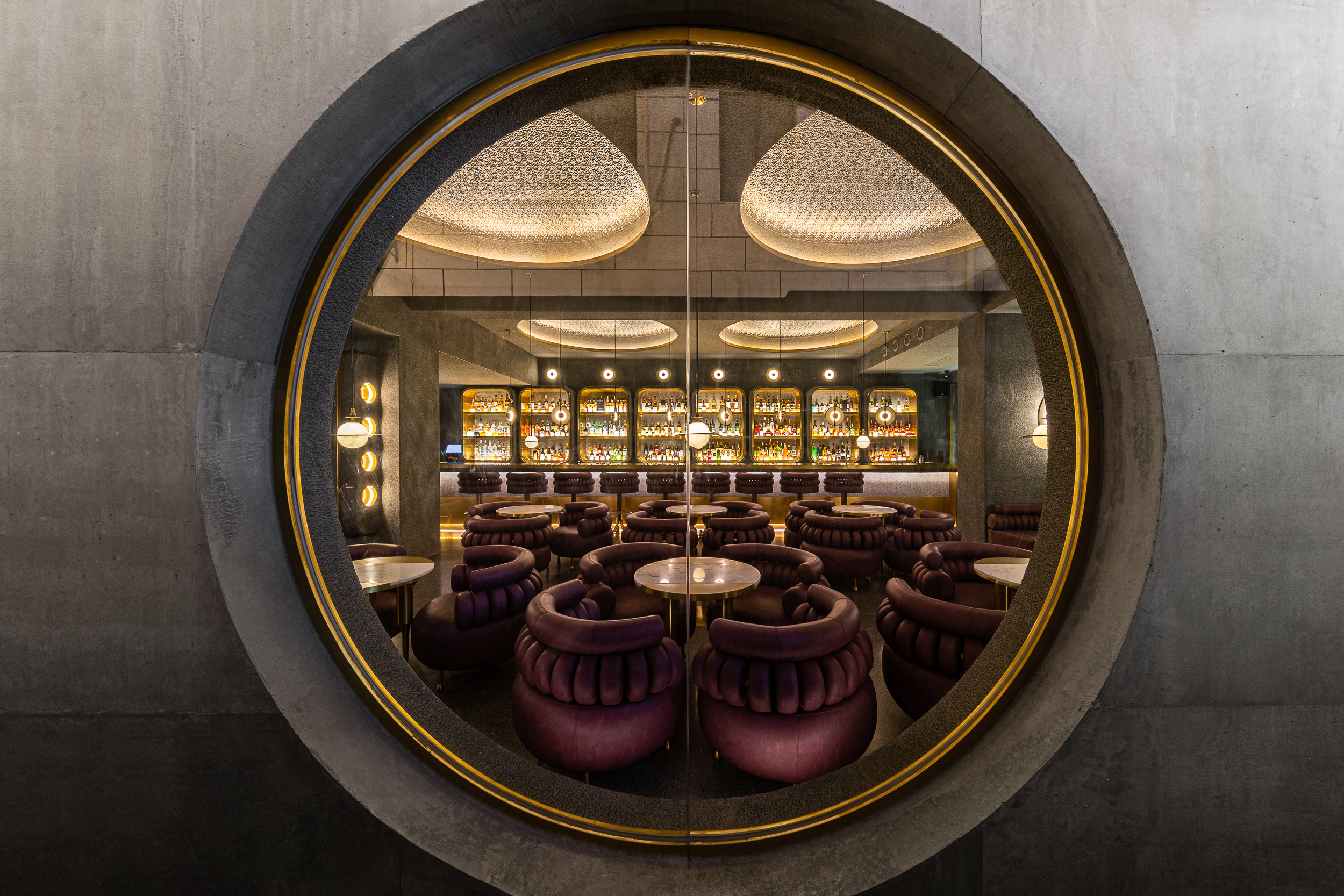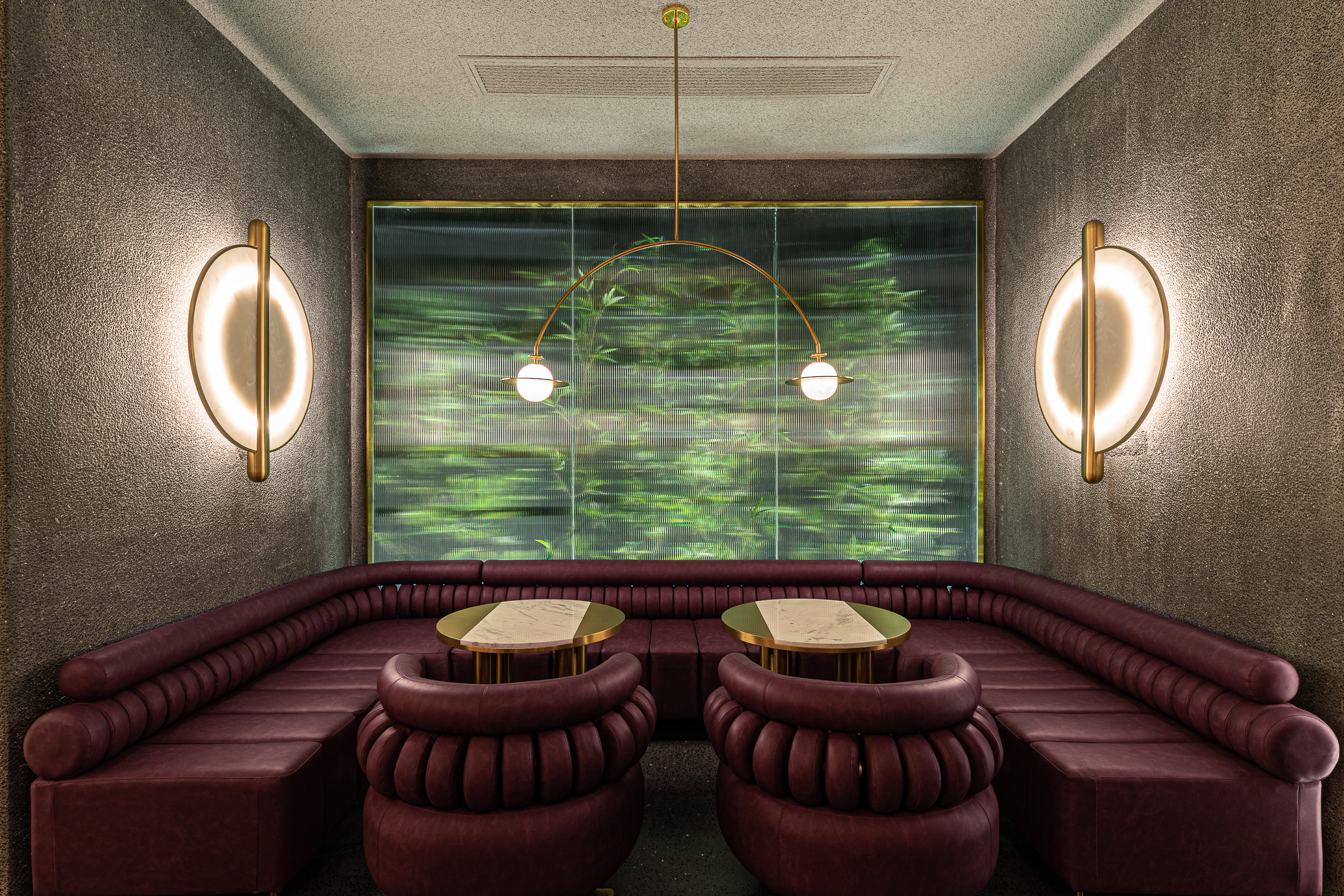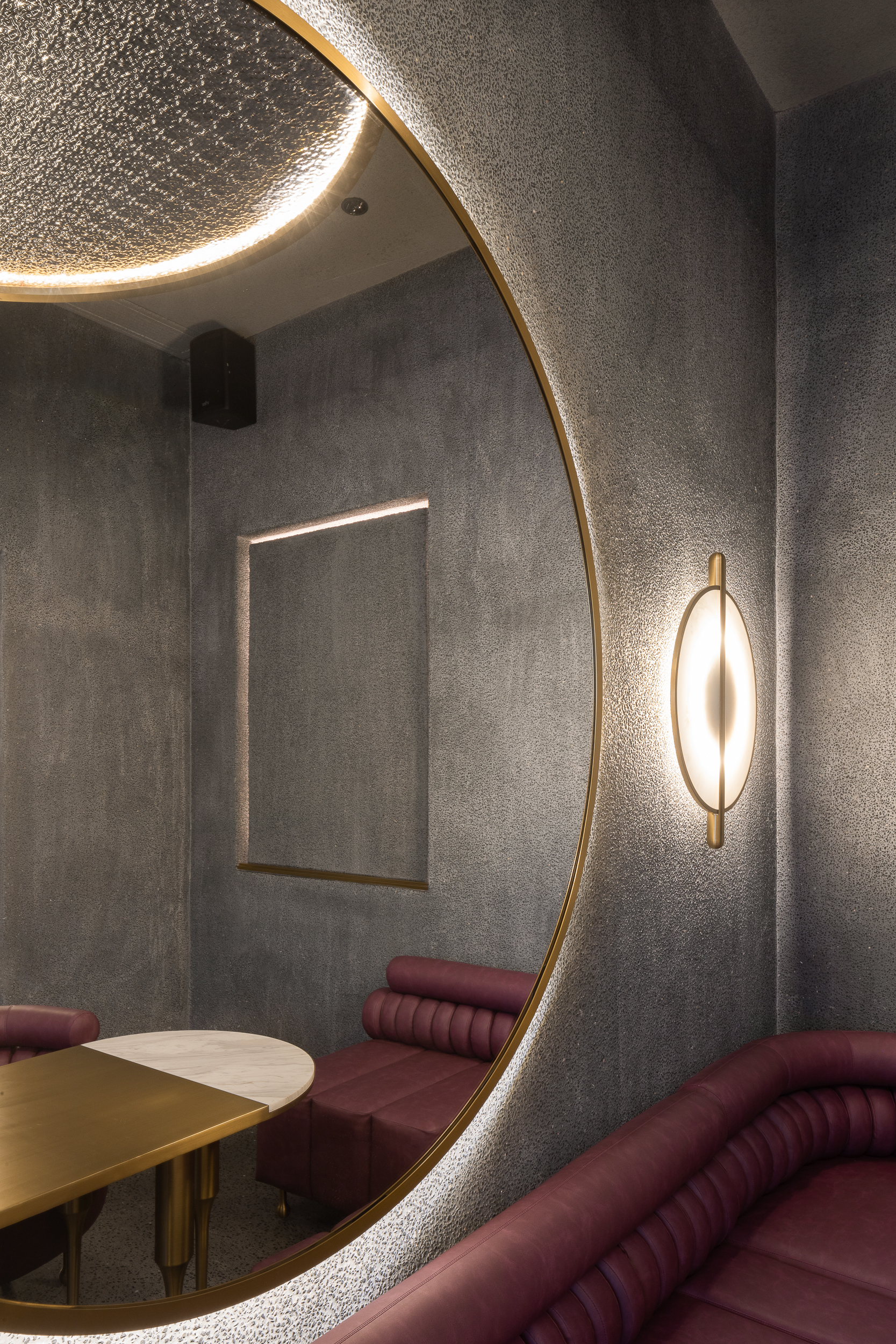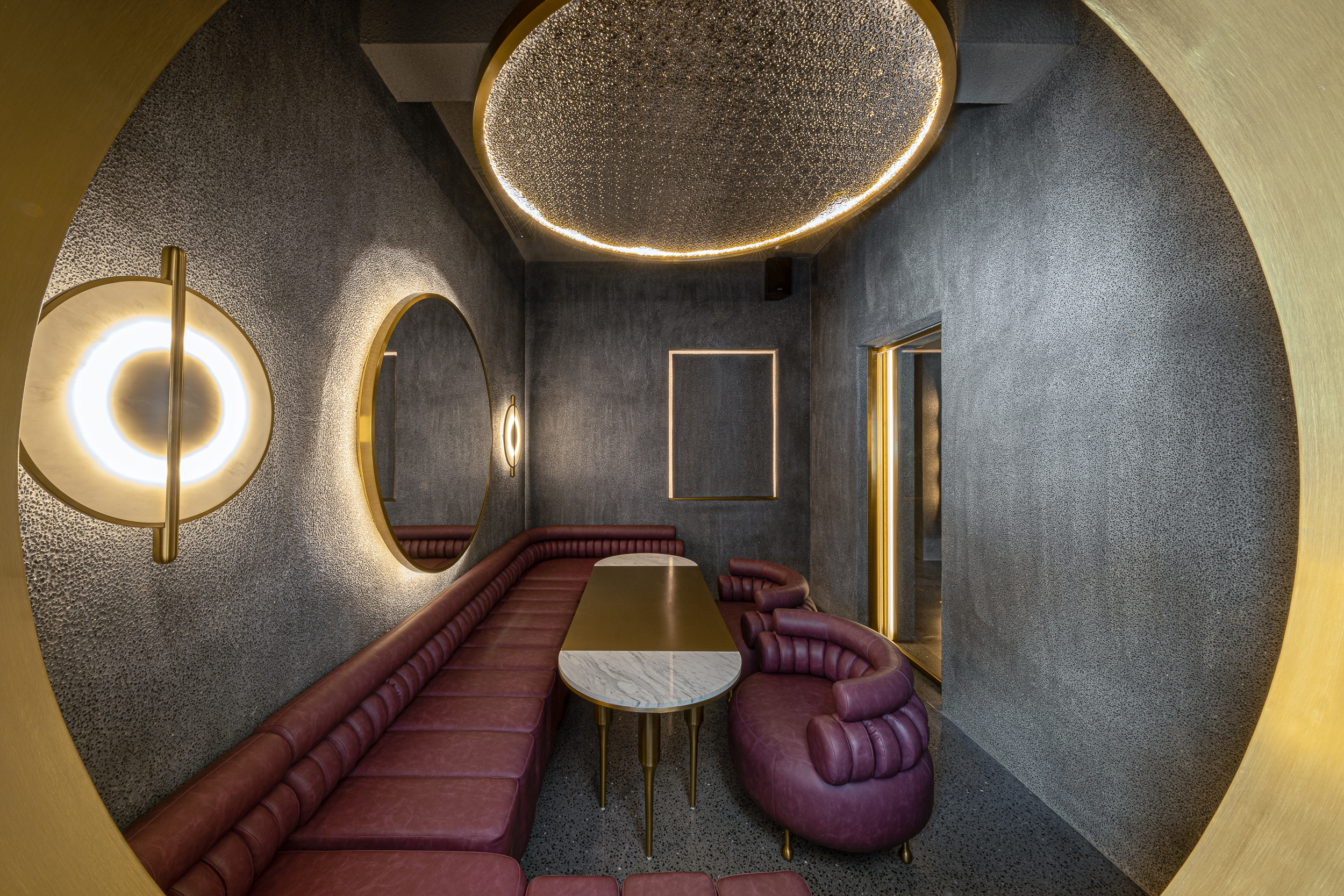 视觉媒介角度的变换
The change of visual media angle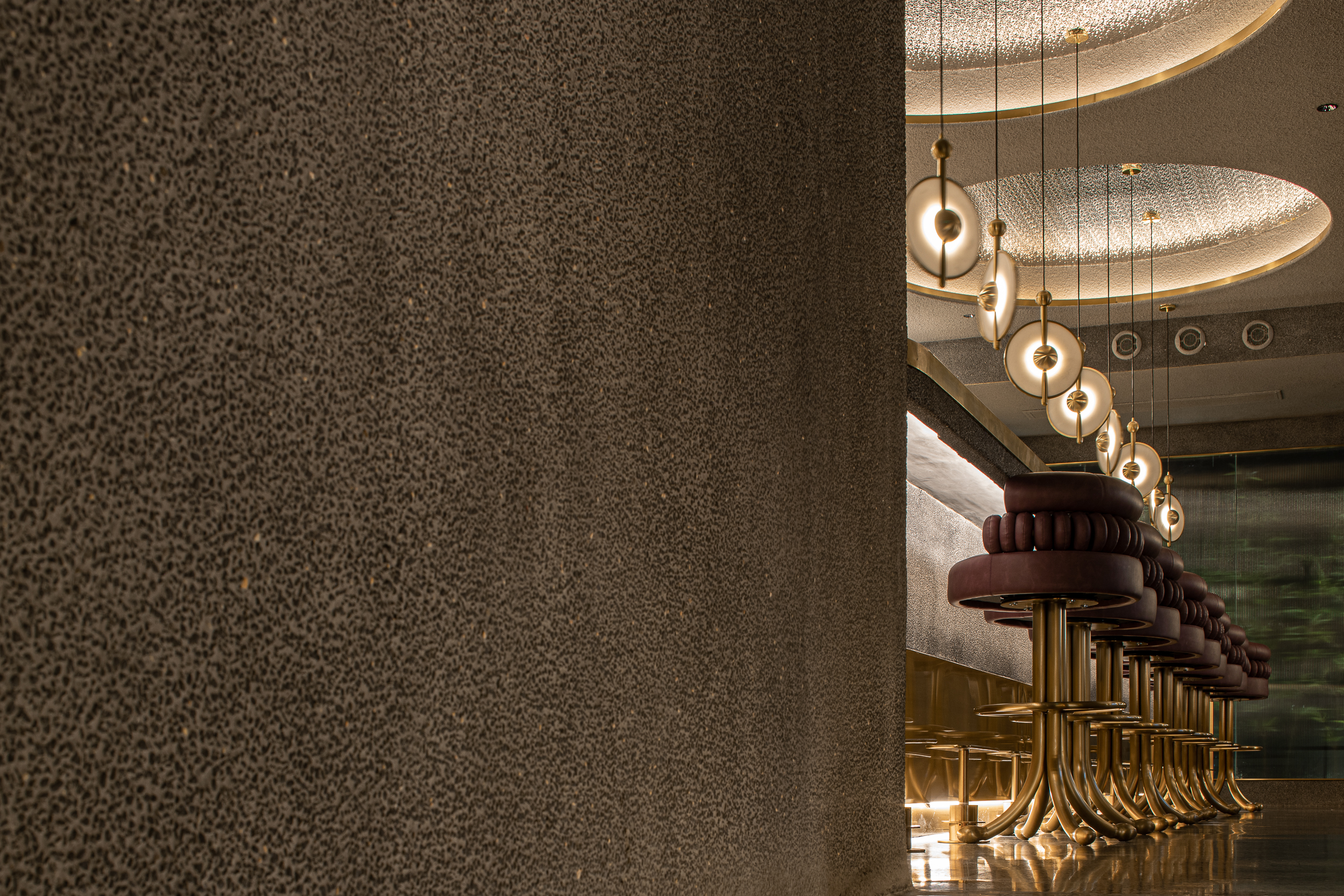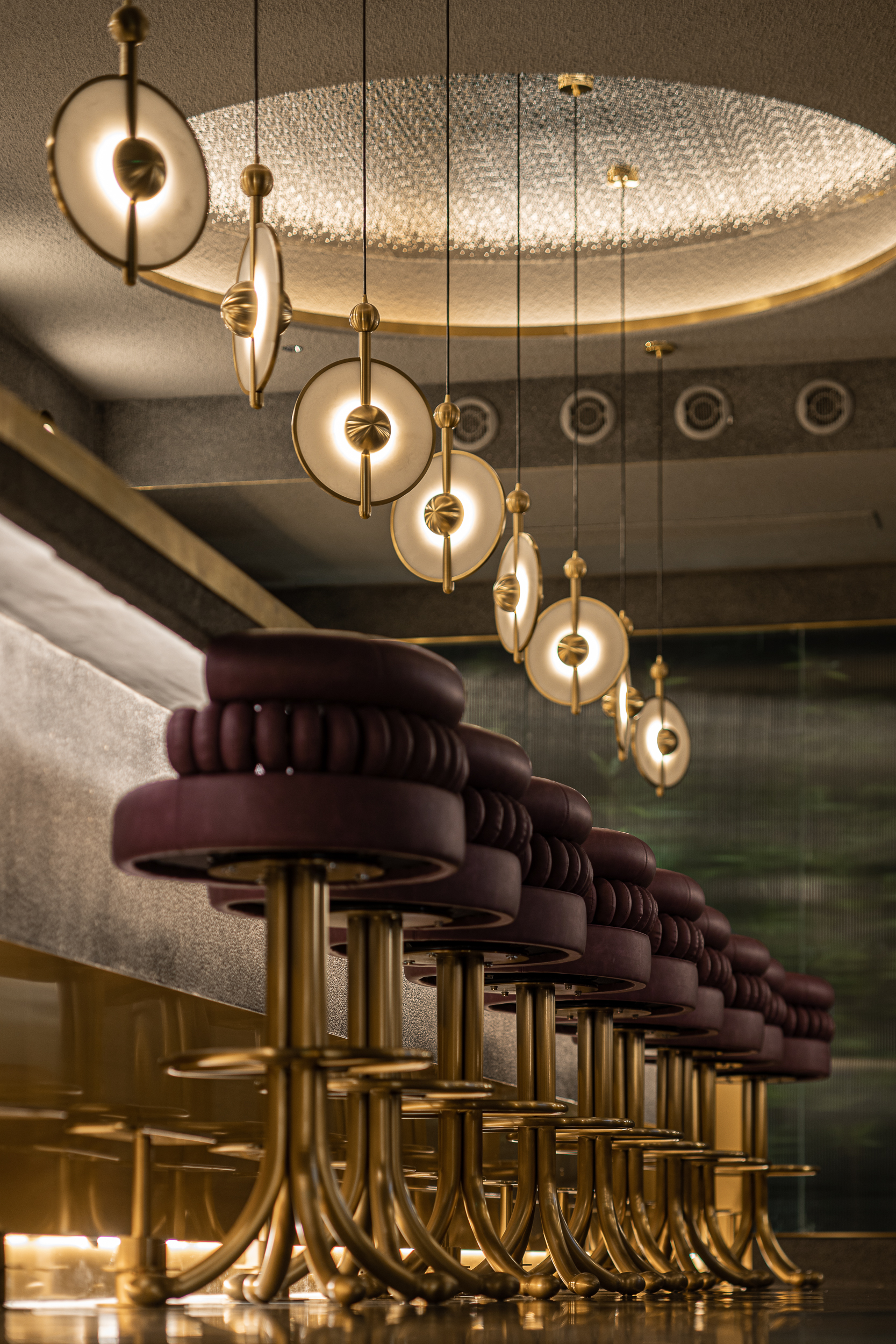 空间中划出一道优雅的弧虹,这是偶然的。而一颗卫星在公转轨道缓慢运行,这是平常的。巨大的阴影挡住了地平线上升的星光,在黑暗中大地沉默不语……
An elegant arc drawn in the space is accidental. It is normal for a satellite to move slowly in its orbit. The huge shadow blocked the rising starlight on the horizon, and the earth was silent in the darkness…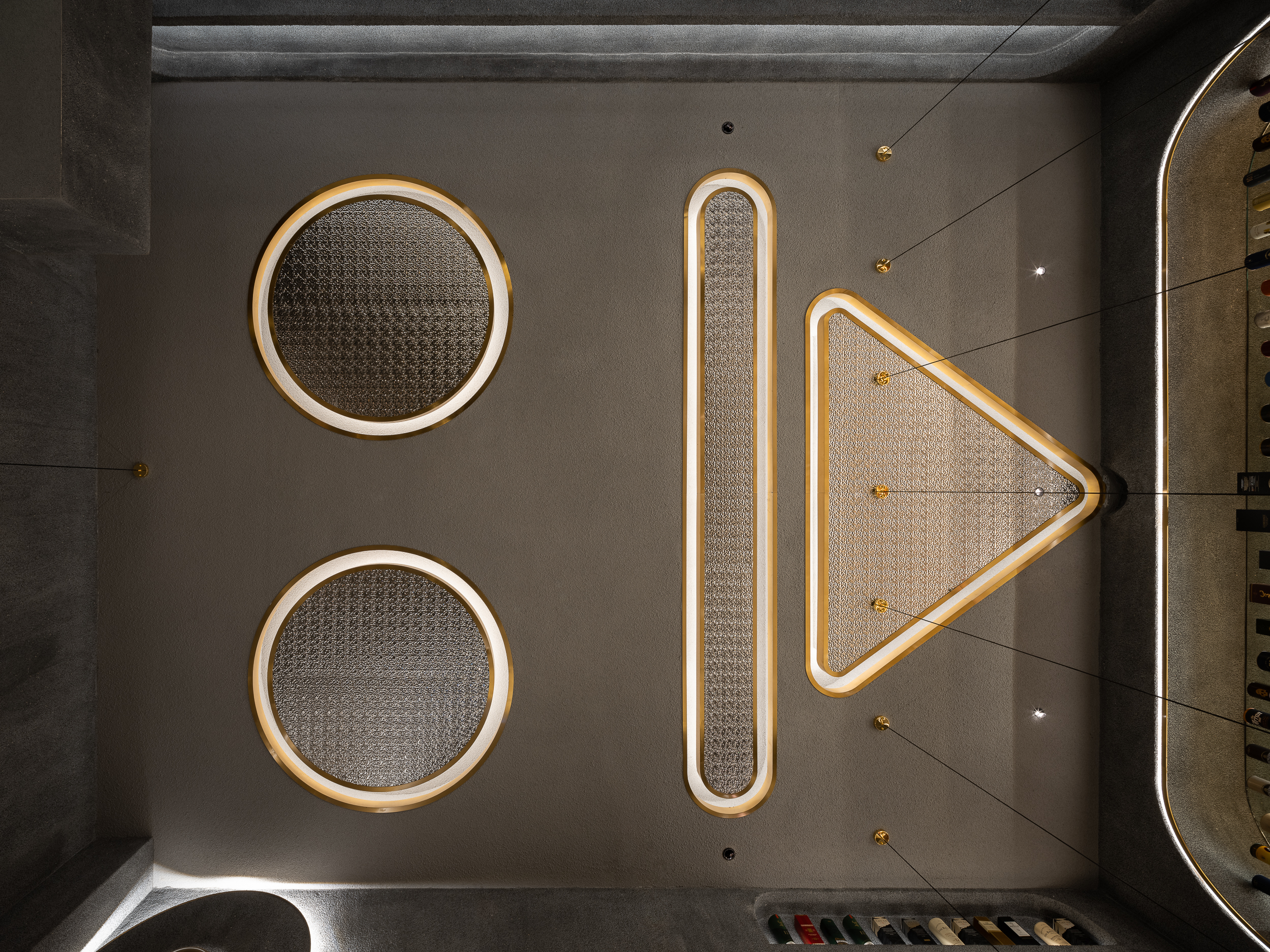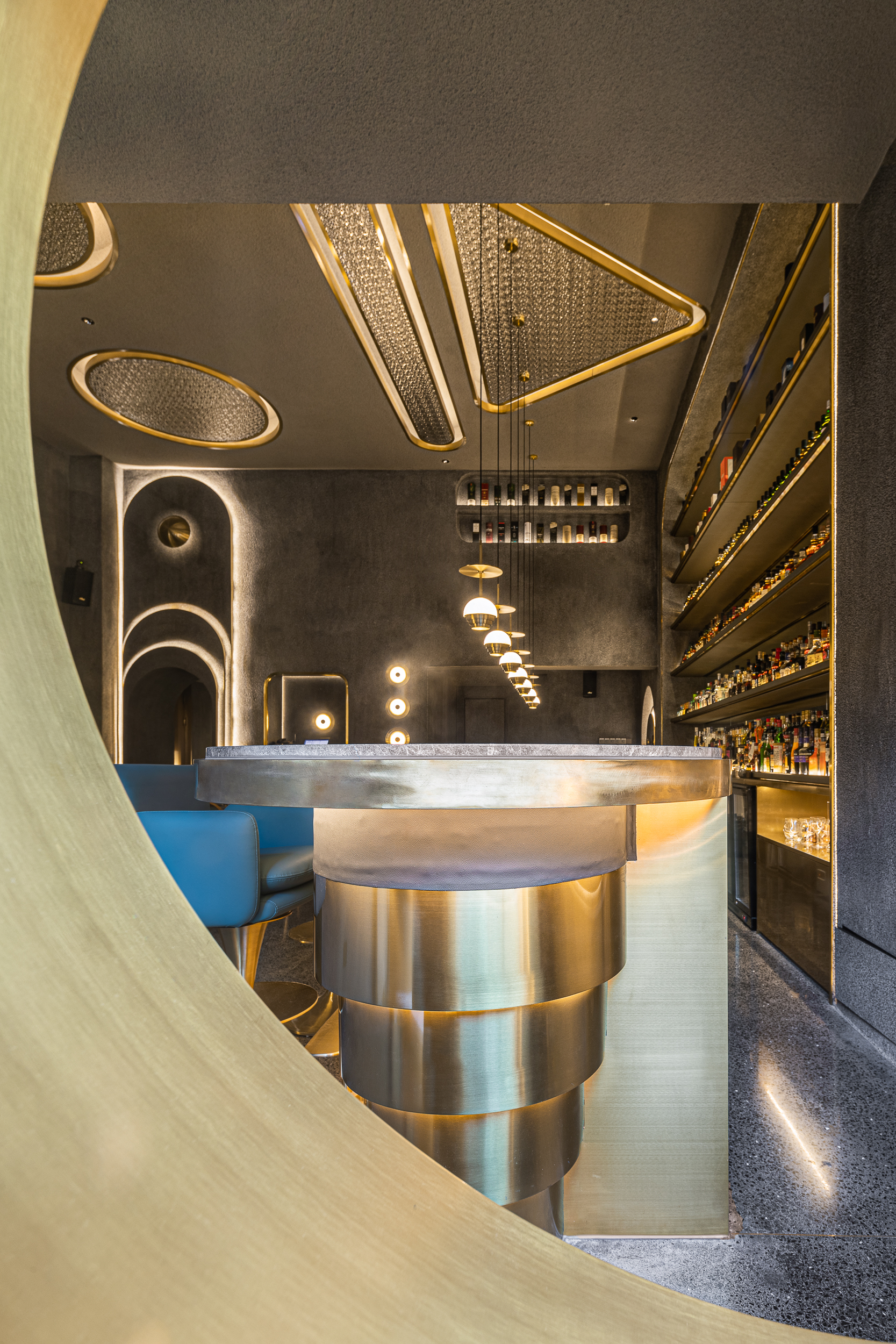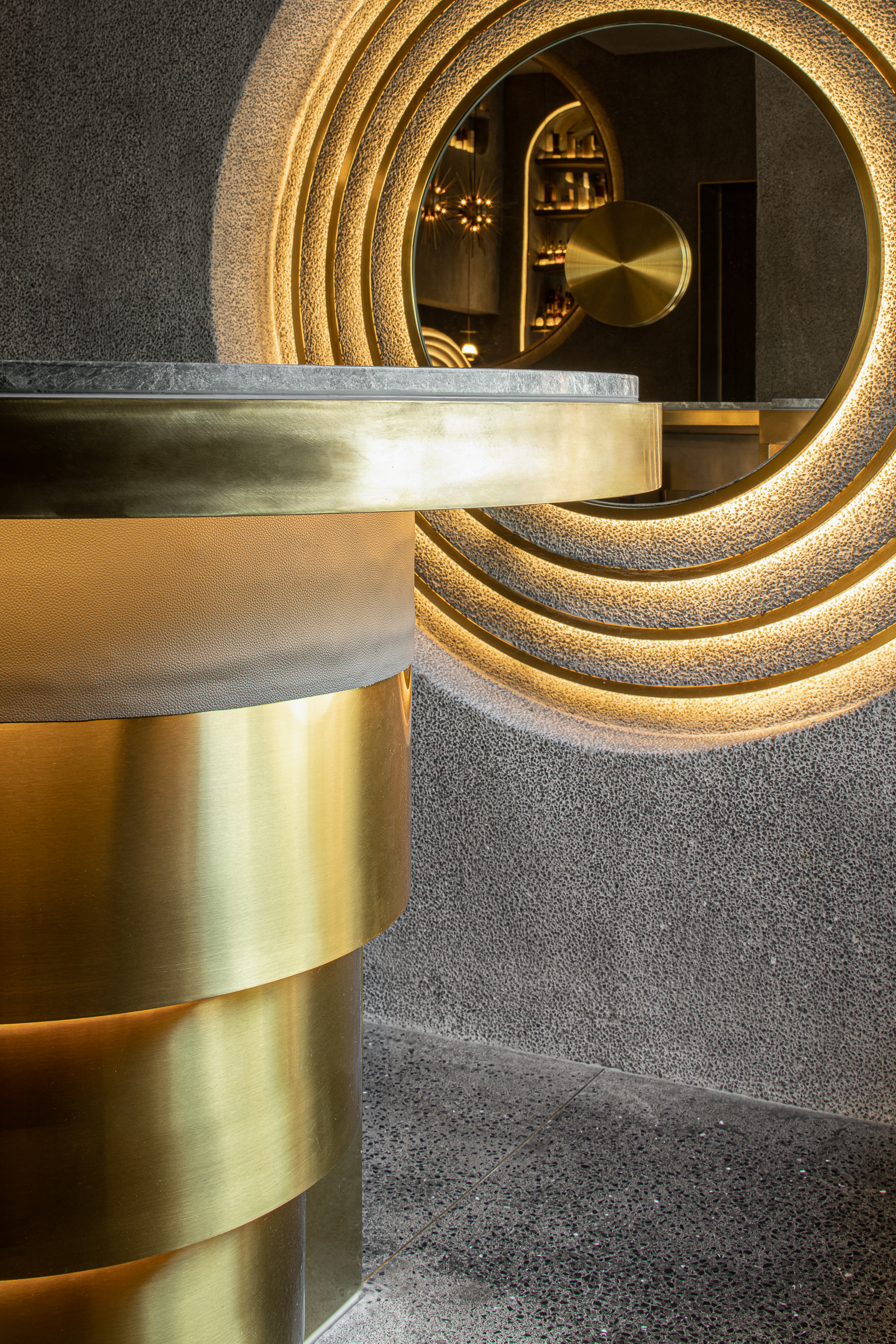 一切事物都是偶然。一块石头偶然被选取、偶然被得到、偶然被打碎,一切都是偶然。在石头未破之时珍惜它,在破的时候看清楚"原来石头也是柔软的。"
Everything is accidental. A stone is selected accidentally, obtained accidentally, and accidentally broken. Everything is accidental. Cherish the stone when it is not broken, and see clearly when it is broken, "It turns out that the stone is also soft."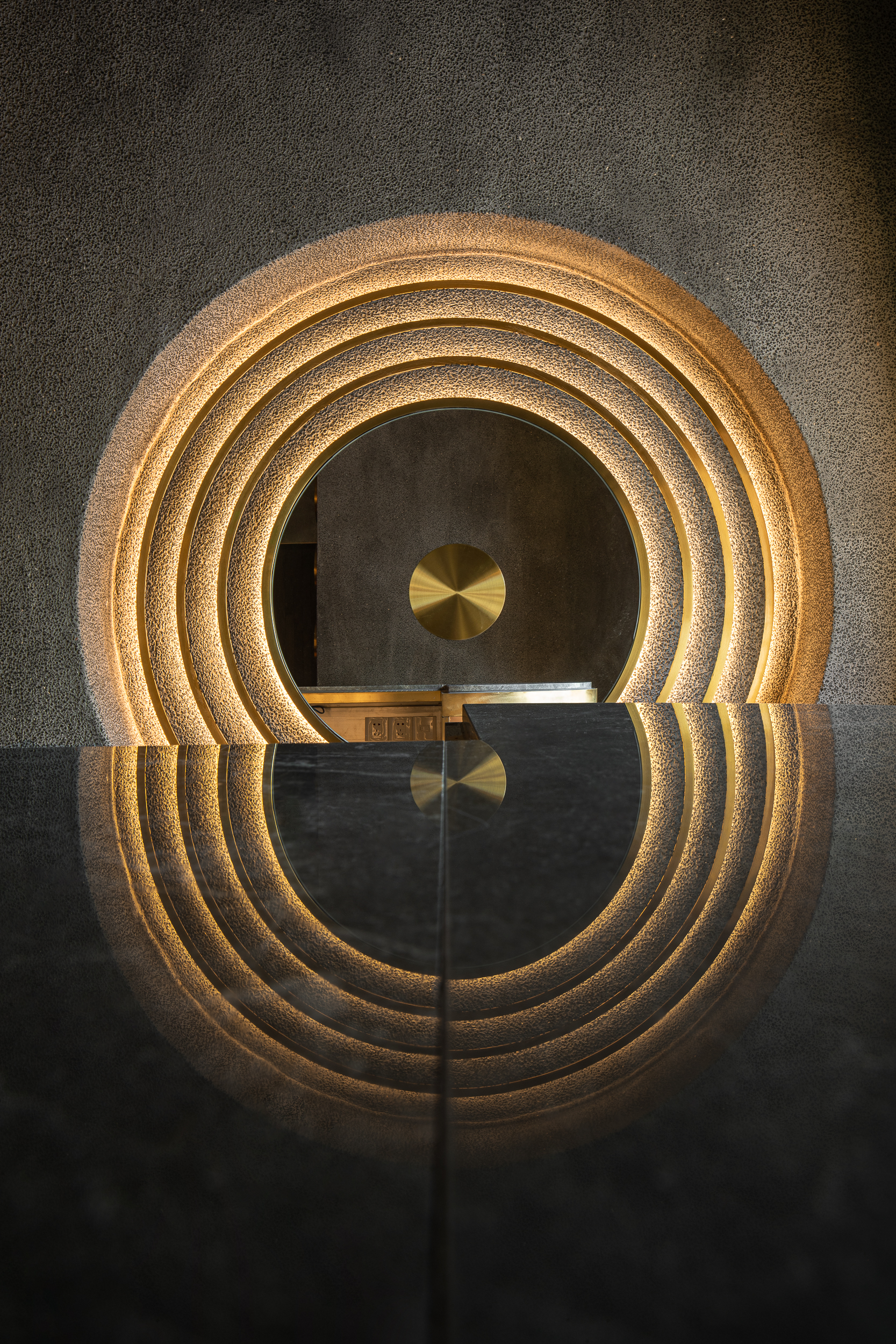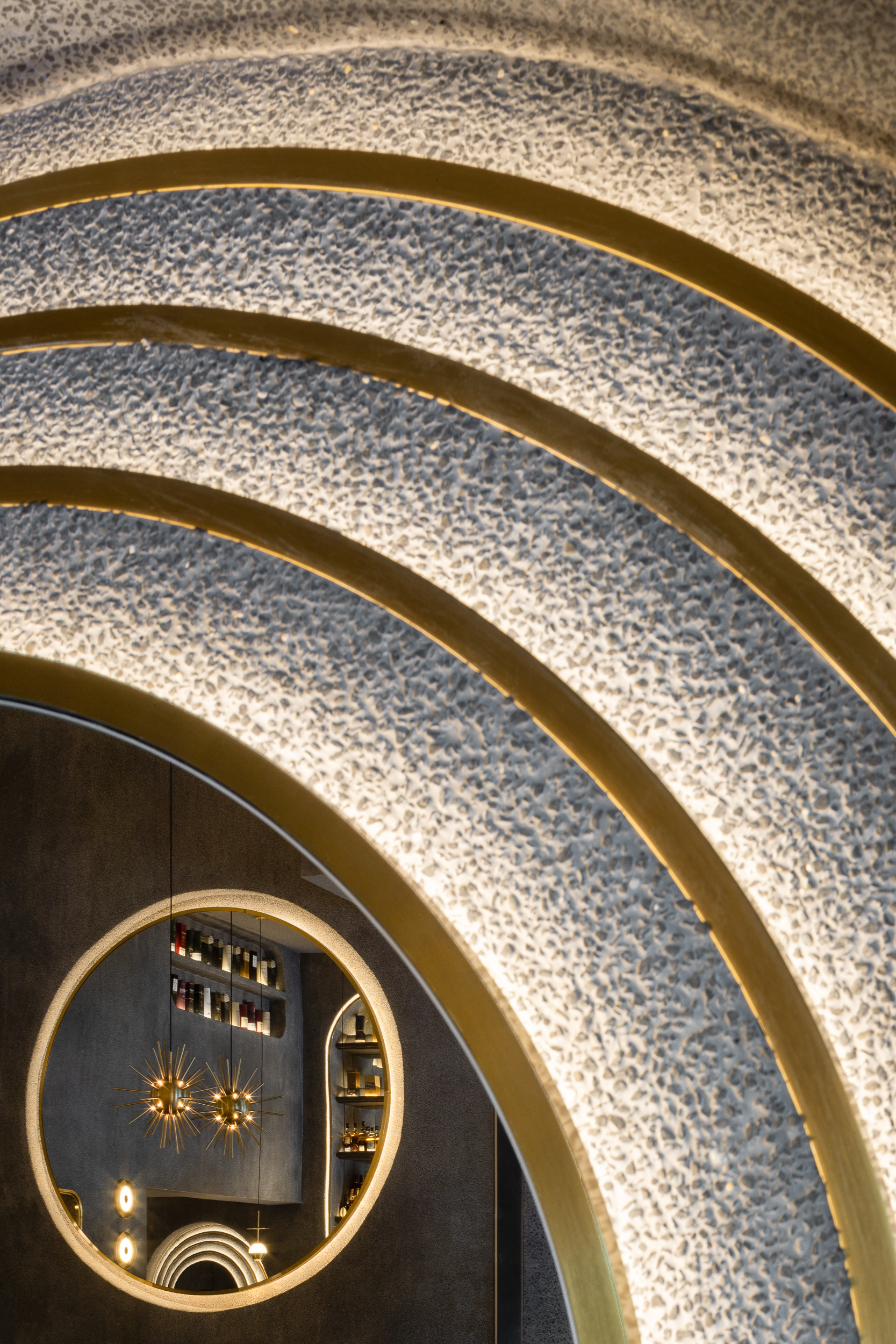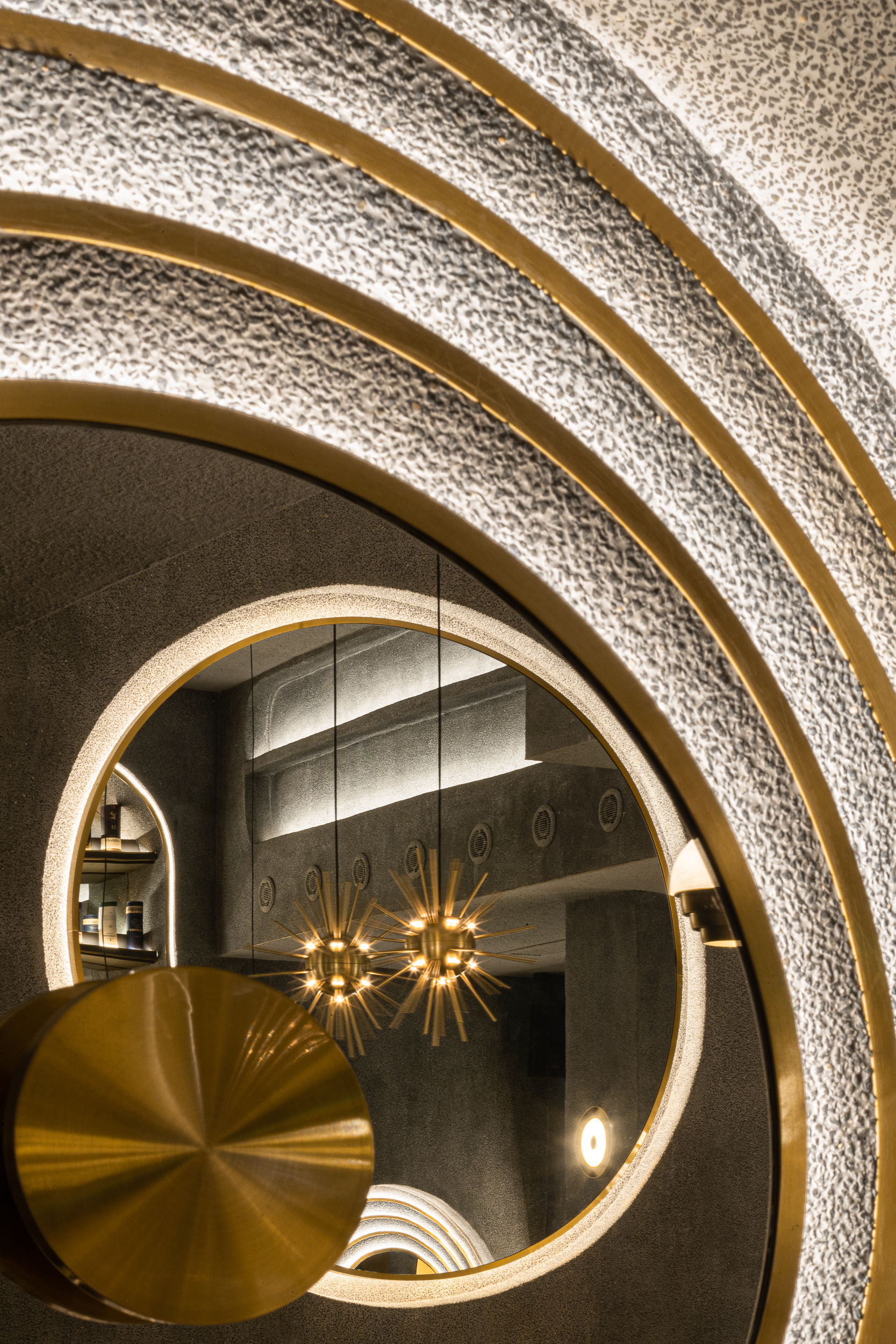 似是而非的悬挂物
Specious suspension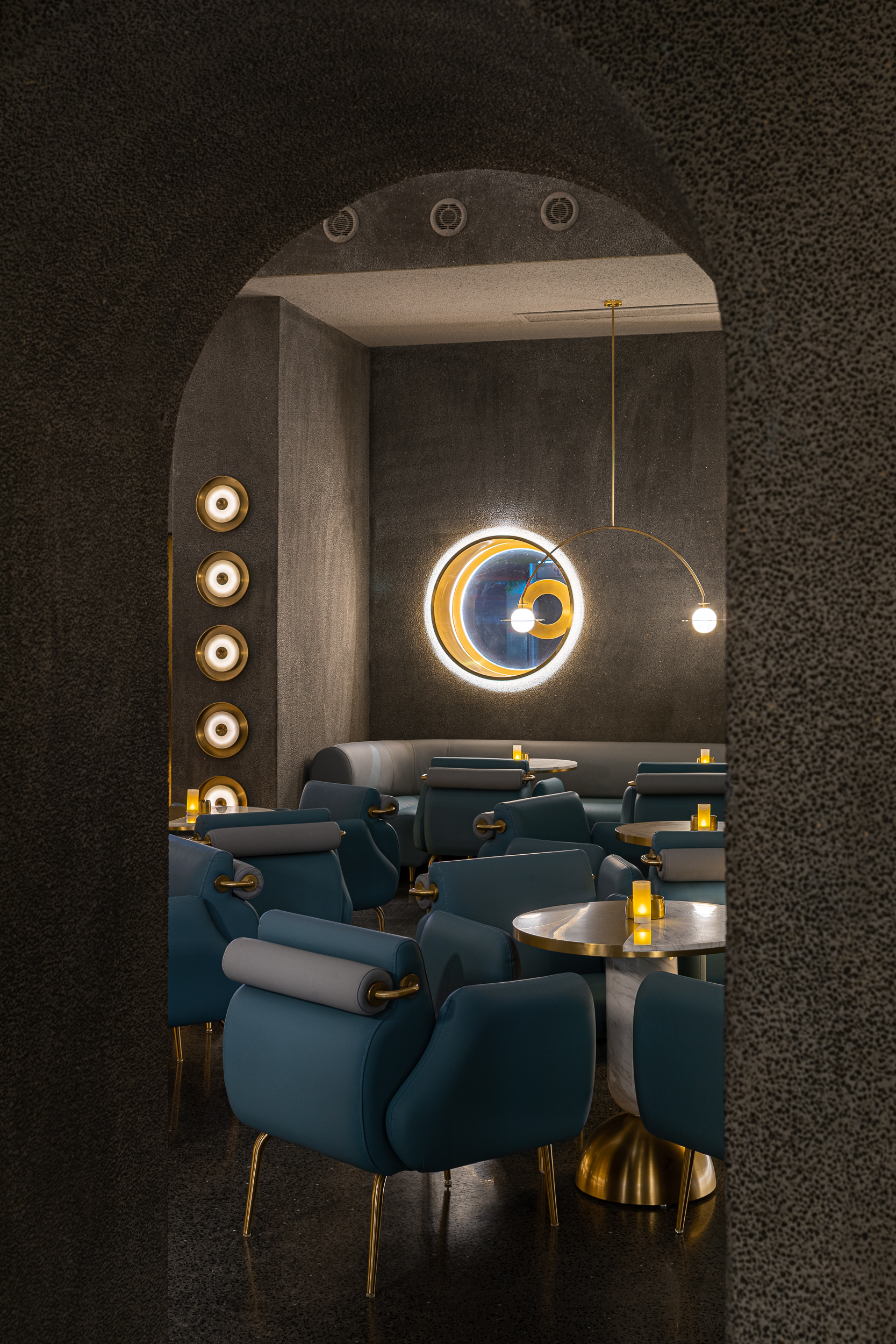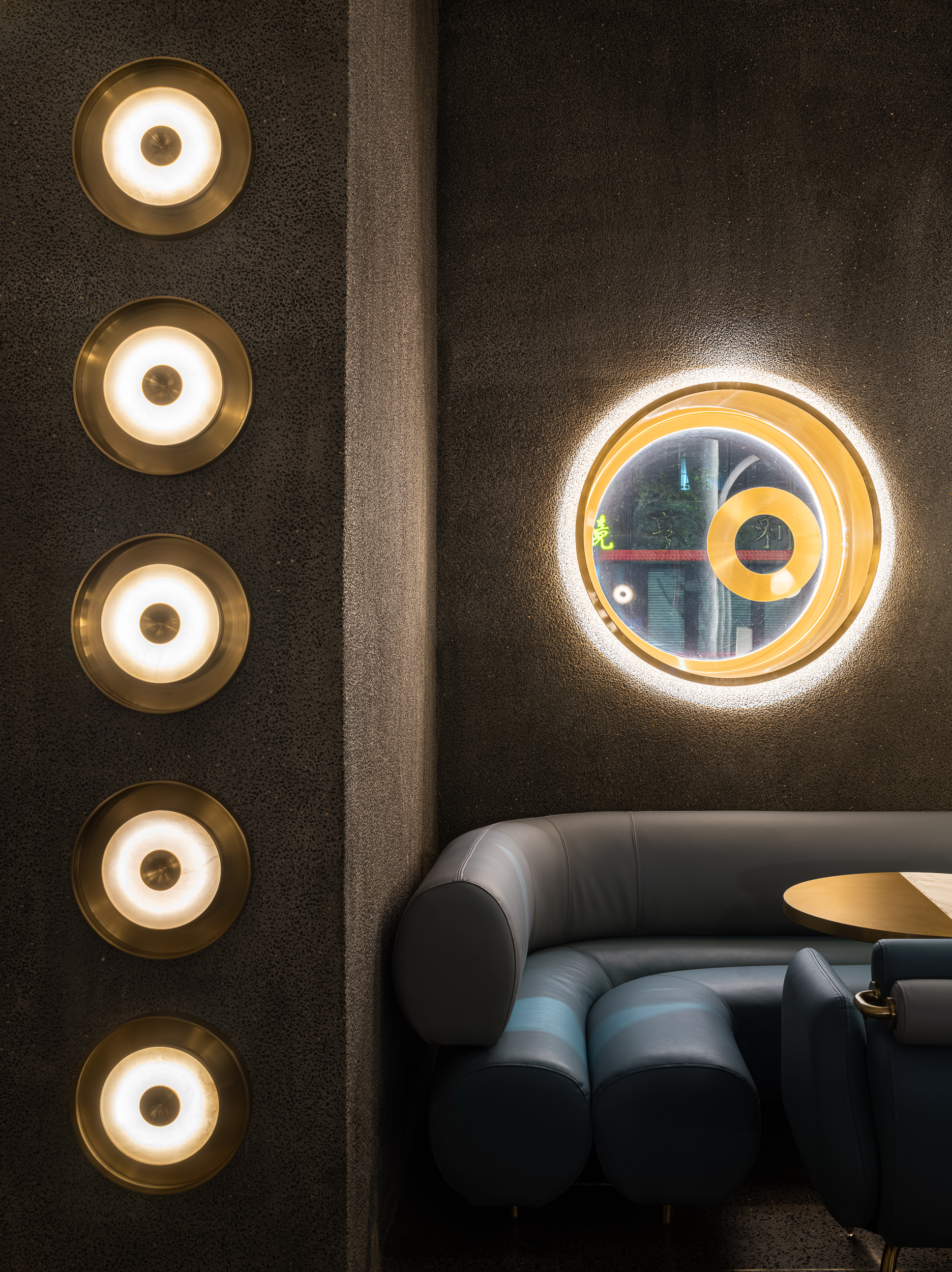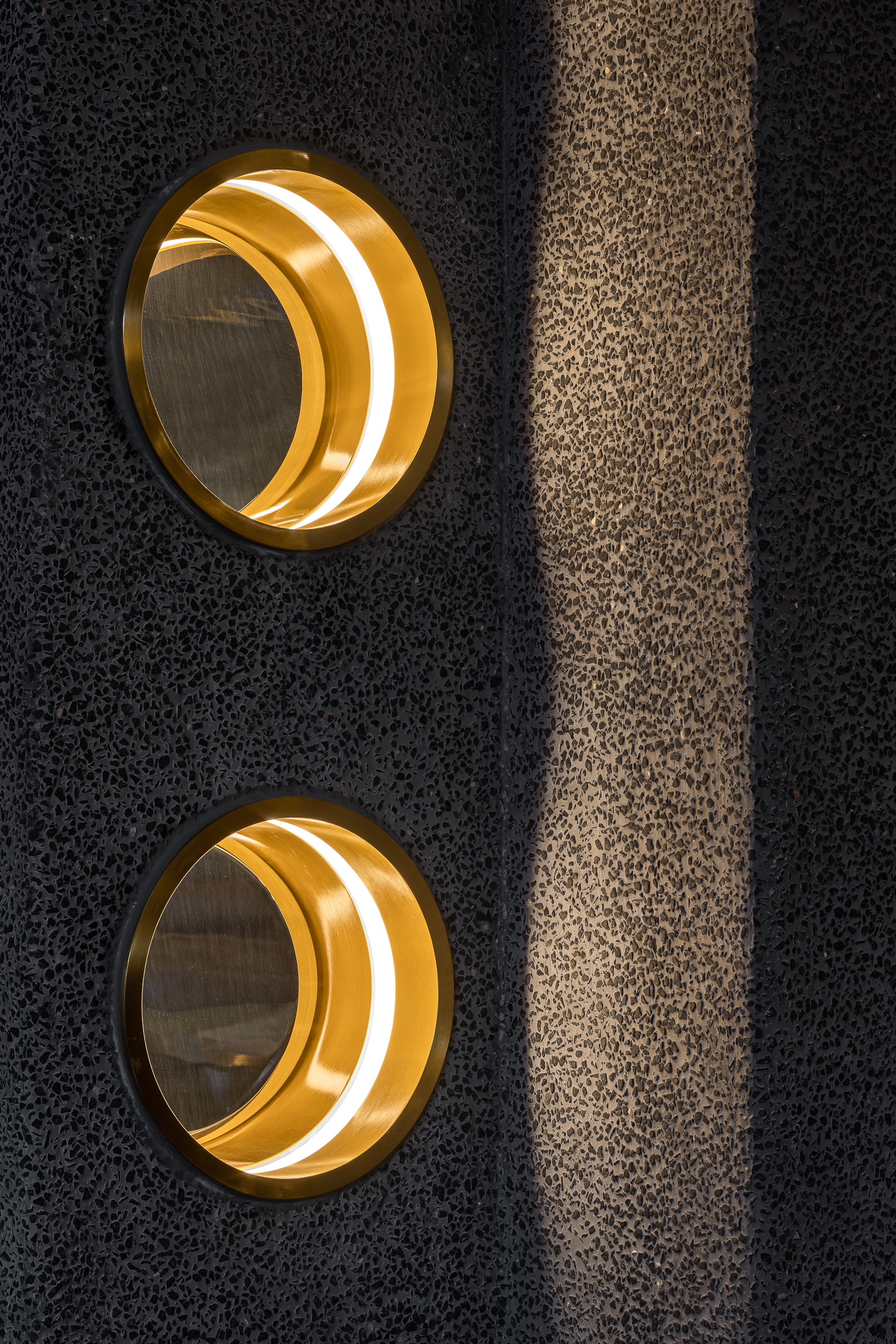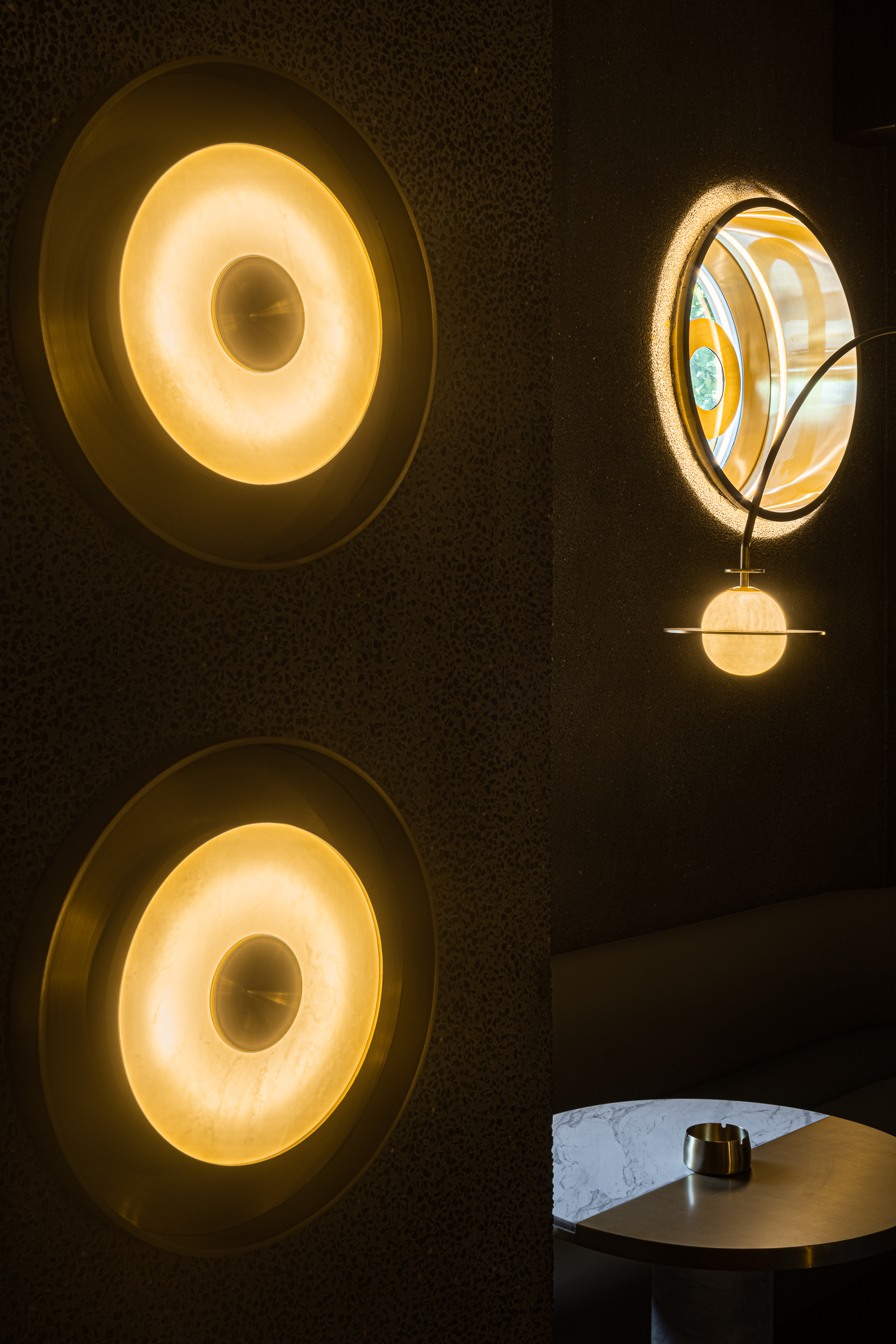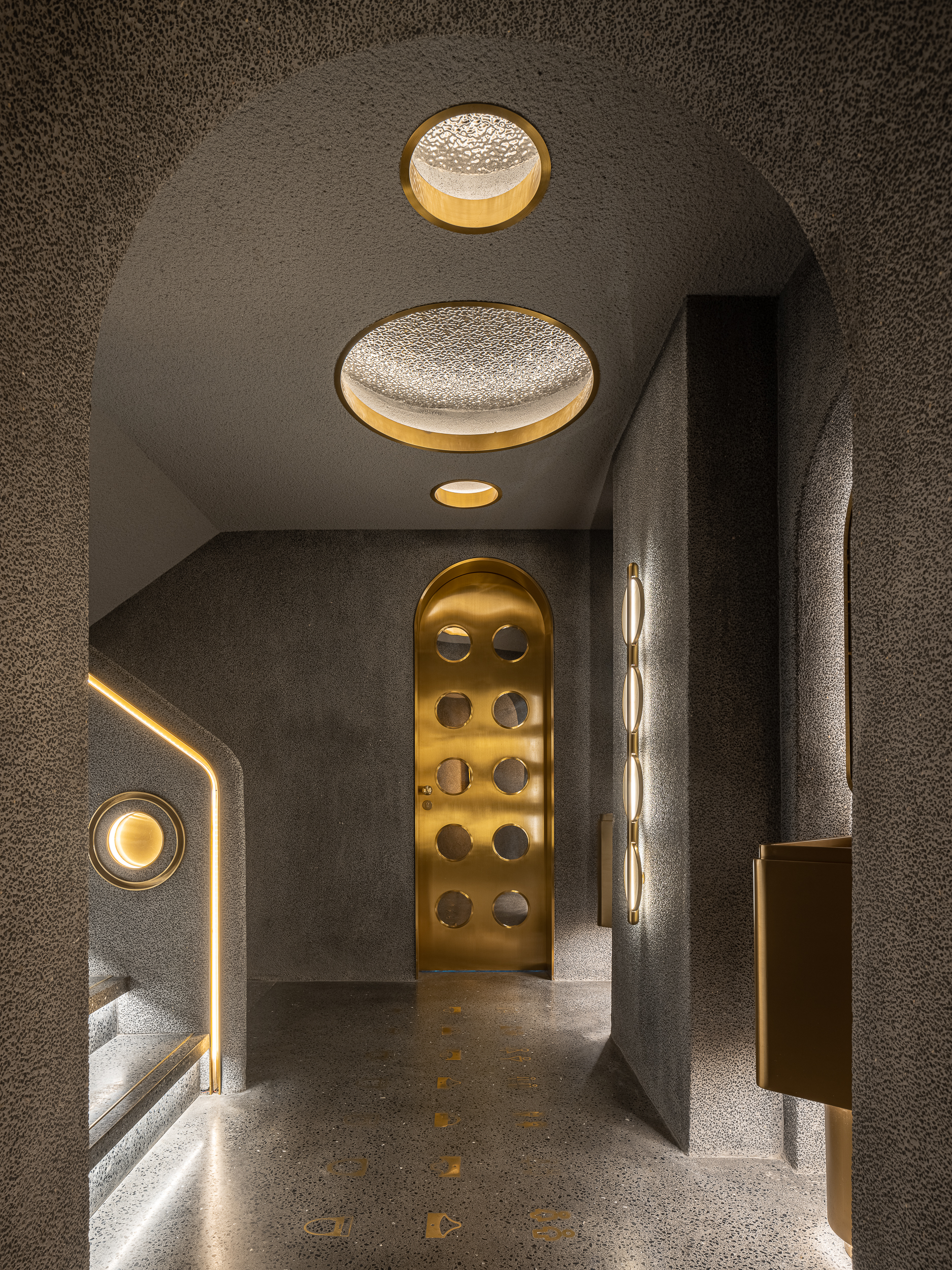 颓败感,荒野感,孤独感伴随着不同形式出现的太阳,身体在这里变得更加孤立。不断出现的灯,如星月般指引方向,左右两侧的墙是两条光之河流,而尽头是一片虚无。这种虚无像是生命里的一块余地,调整节奏,可进可退。
The sense of decadence, wilderness, and loneliness are accompanied by the sun in different forms, and the body becomes more isolated here. Constantly appearing lights guide the direction like stars and moons, the walls on the left and right sides are two rivers of light, and at the end is nothingness. This emptiness is like a piece of room in life, adjust the rhythm, can advance or retreat.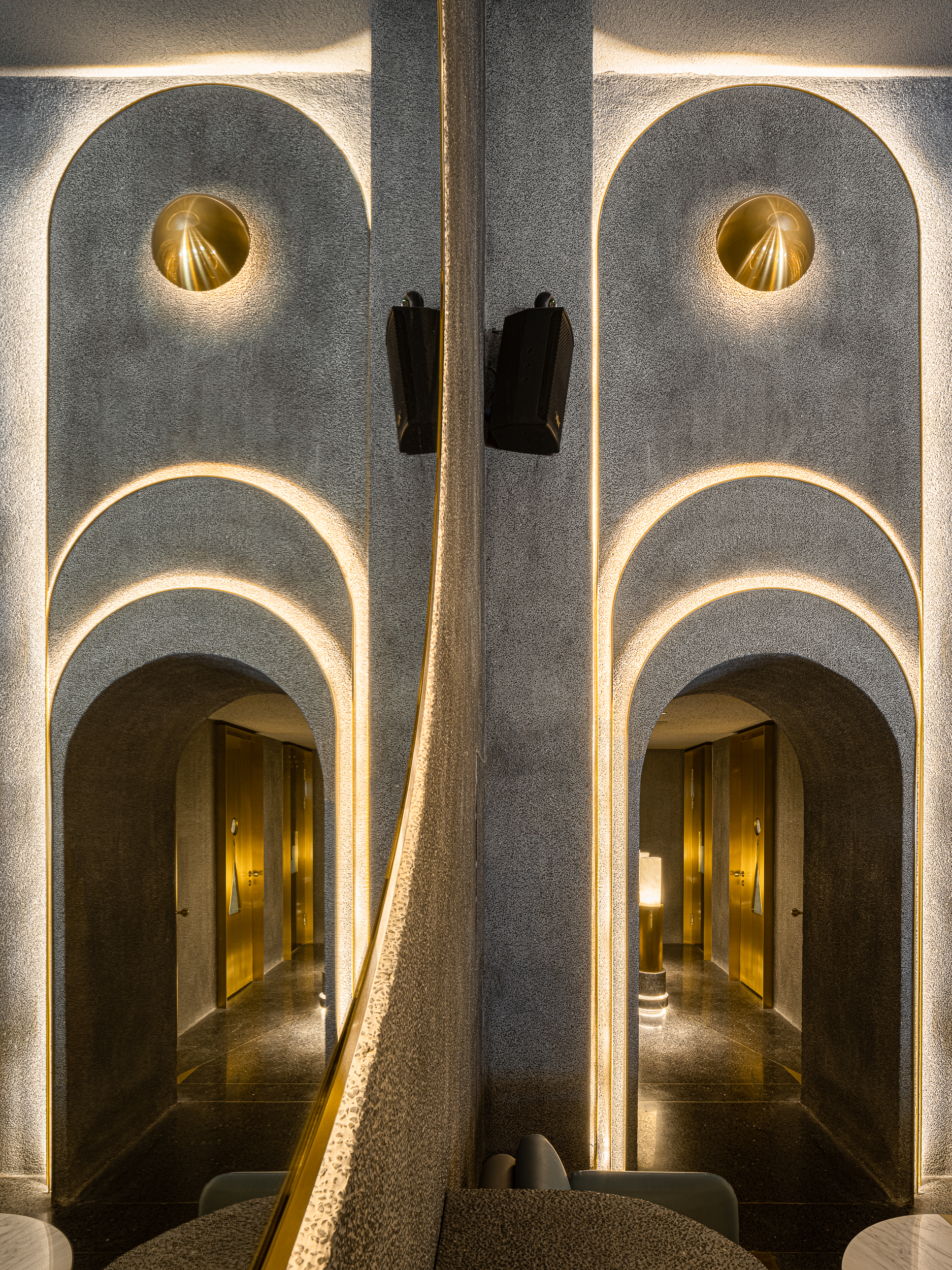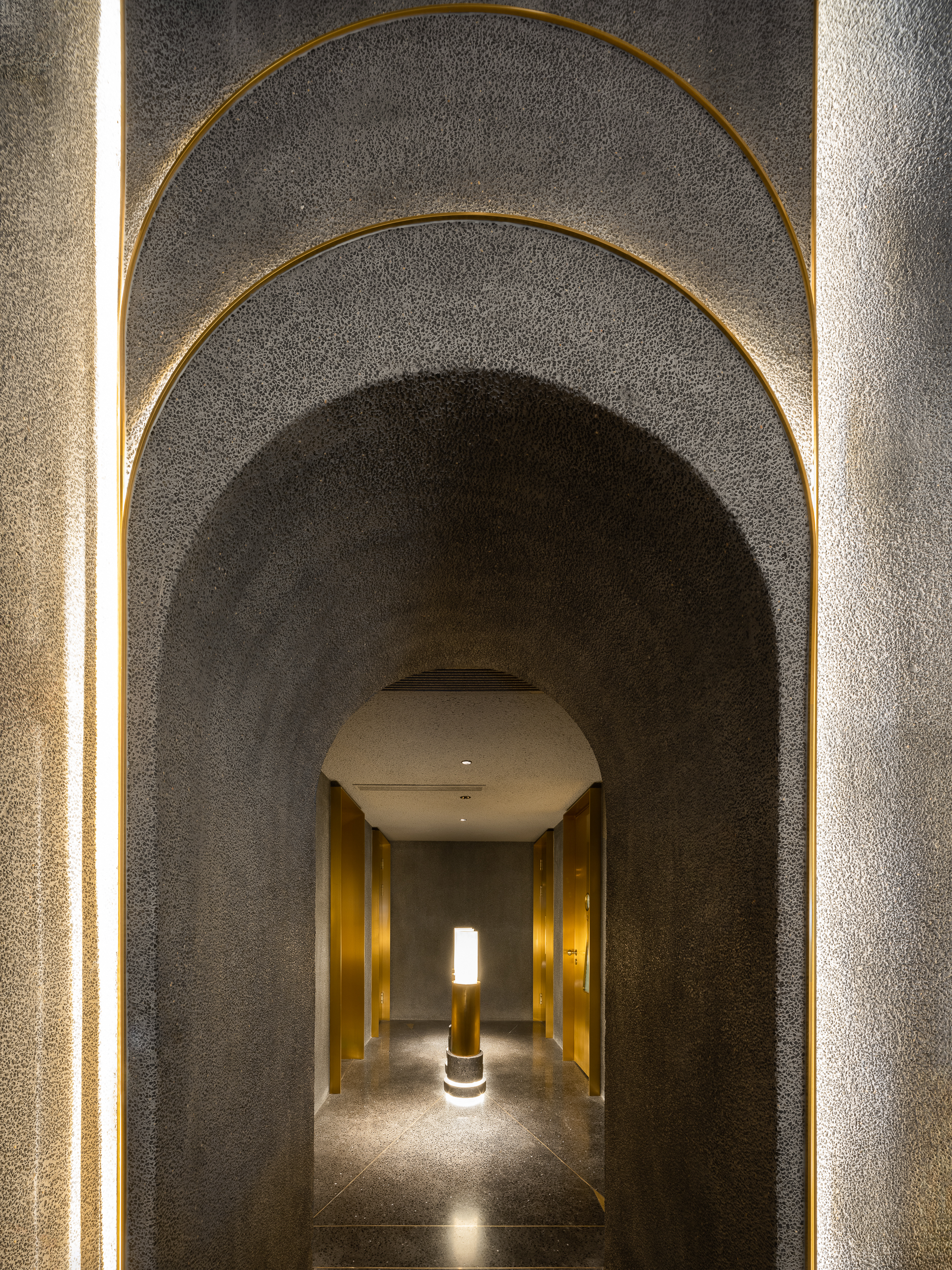 叠加相同的元素不断加深纵深感
Superimposing the same elements continuously deepens the sense of depth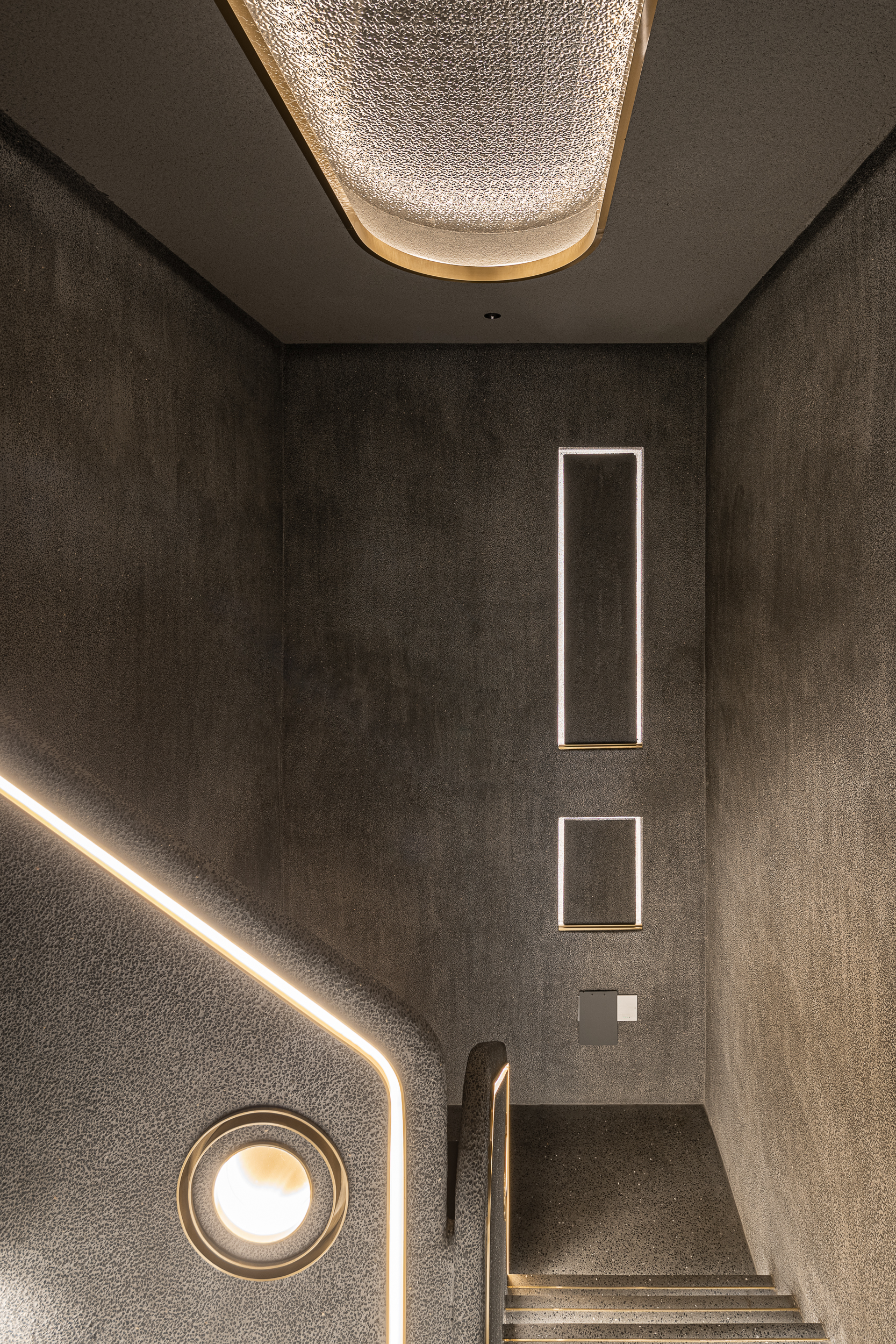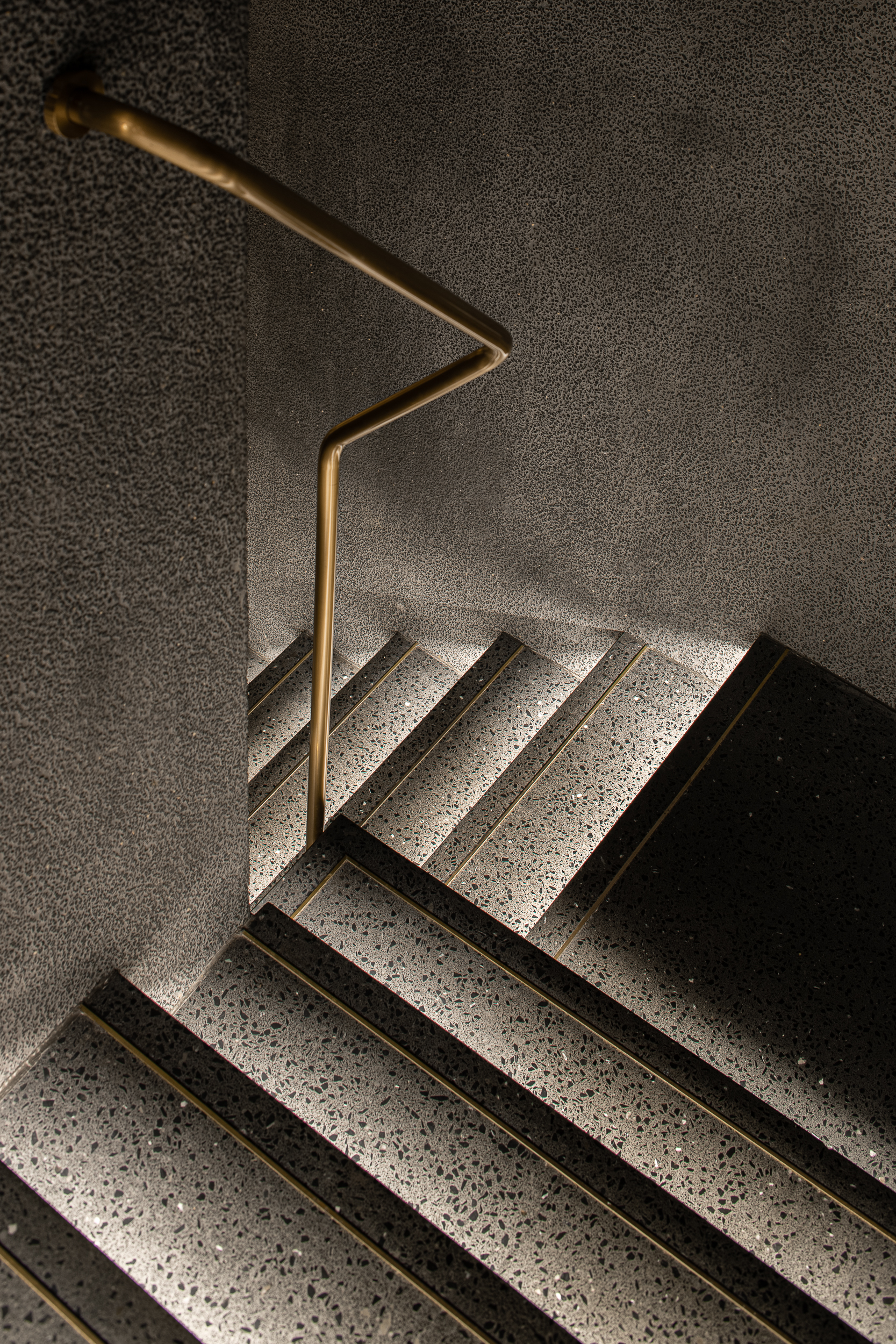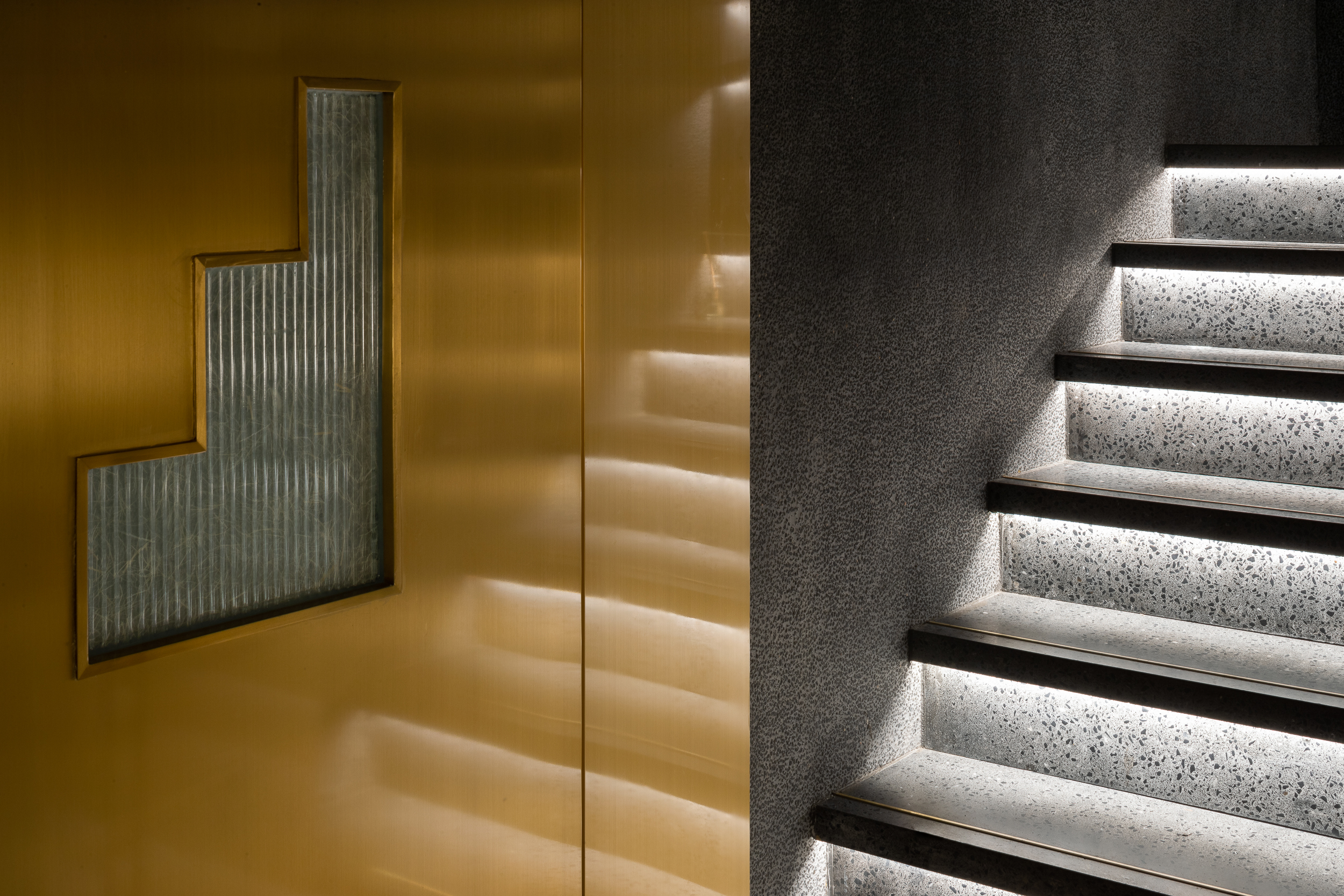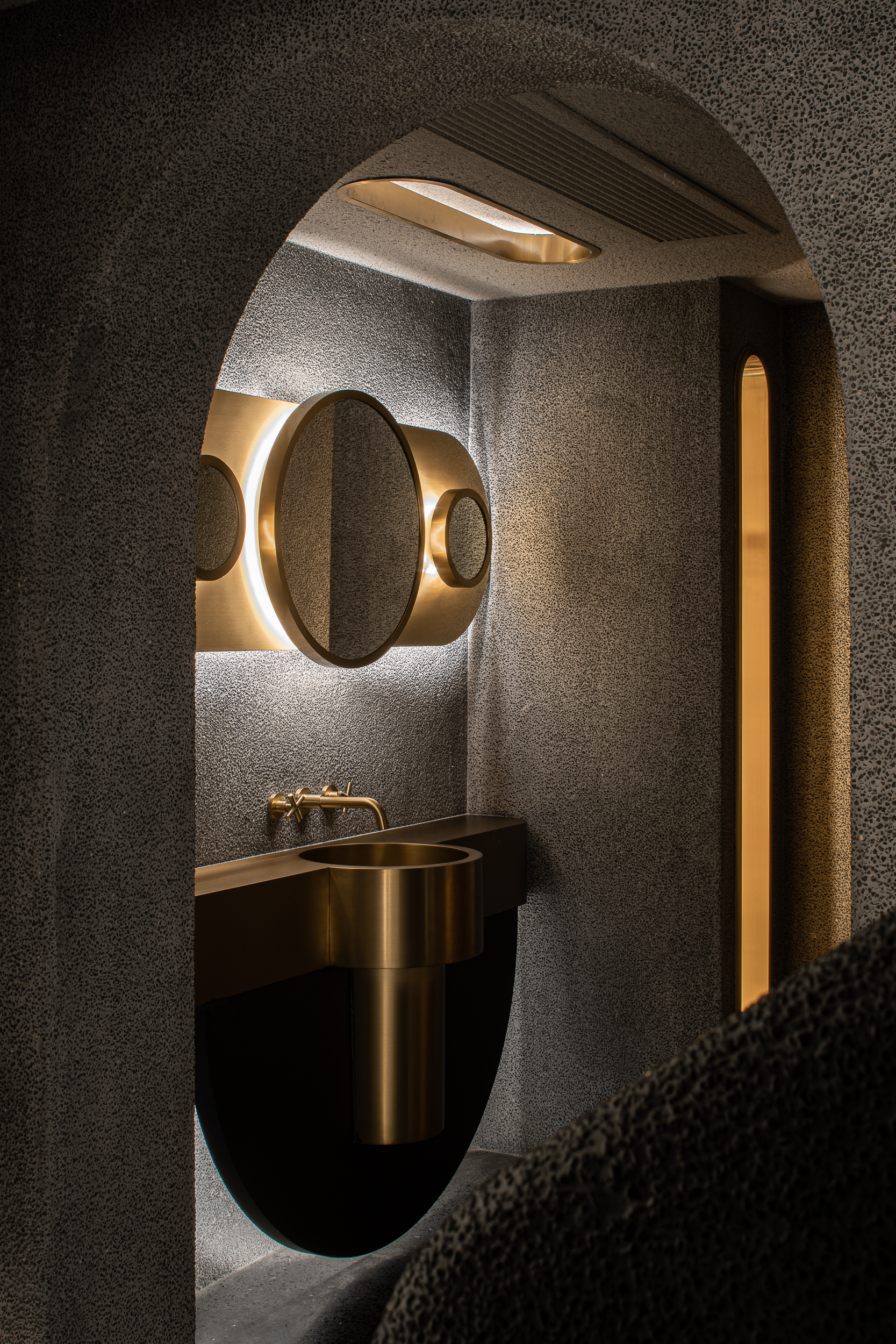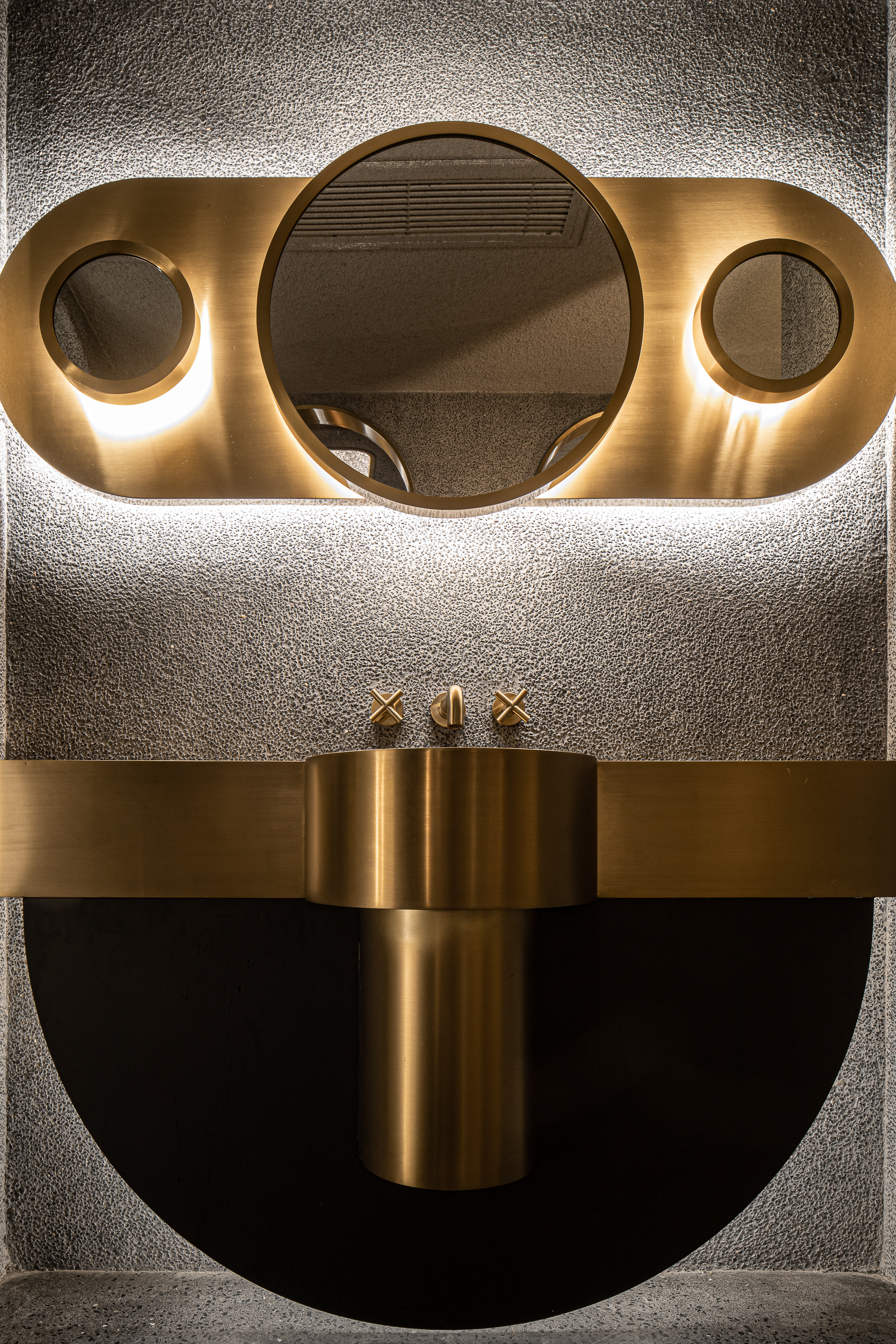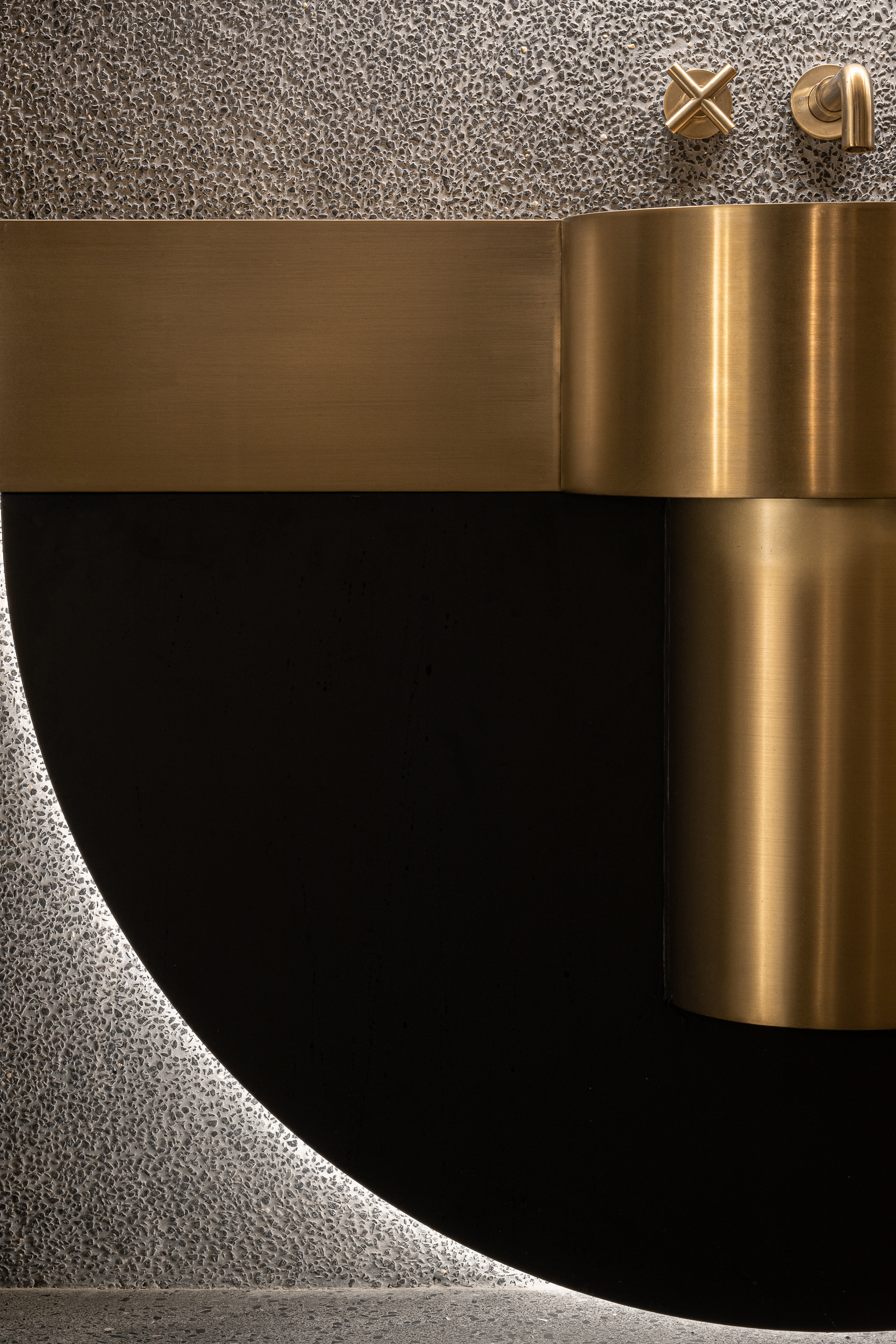 粗糙的玻璃映射天空,石子附于地球表面,路过时若向下俯瞰地面,天空和地面被压缩于同一个平面,而俯瞰者的身体在这一刻,被置于天地之外。
The rough glass reflects the sky. The stones attach to the surface of the earth. When passing by, if you look down at the ground, the sky and the ground are compressed in the same plane. At this moment, the body of the overlooker is placed outside the sky and the earth.
---