这是箱盒的排列组合,
This is the permutation and combination of boxes.
是无限的改变。
It is infinite change.
---
既然一个序列的无限性正好在于它永远不能通过相继的综合来完成,所以一个无限流失的世界序列是不可能的。
Since the infiniteness of a sequence is precise, that it can never be completed through successive synthesis. Thus, an infinite loss of world sequence is impossible.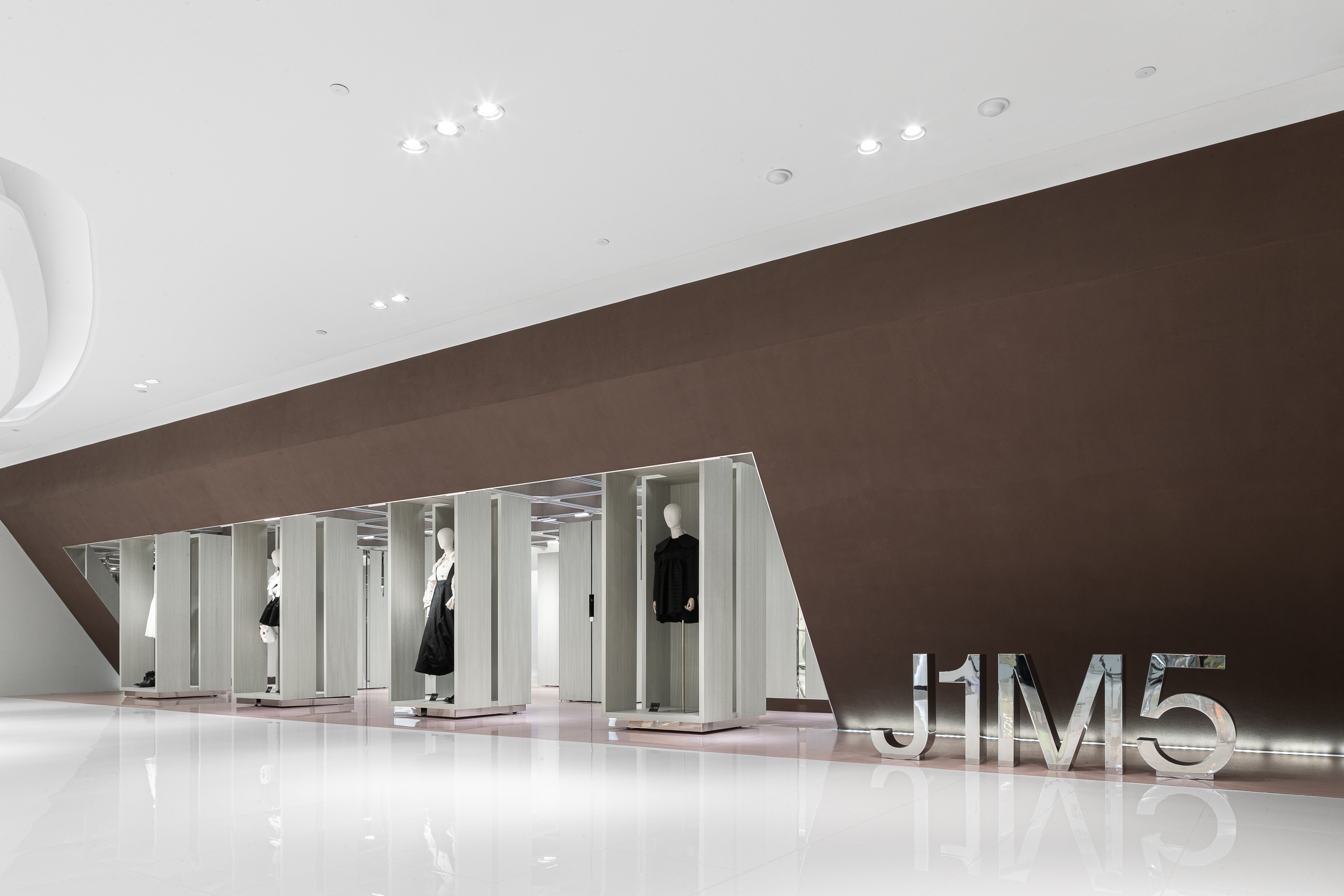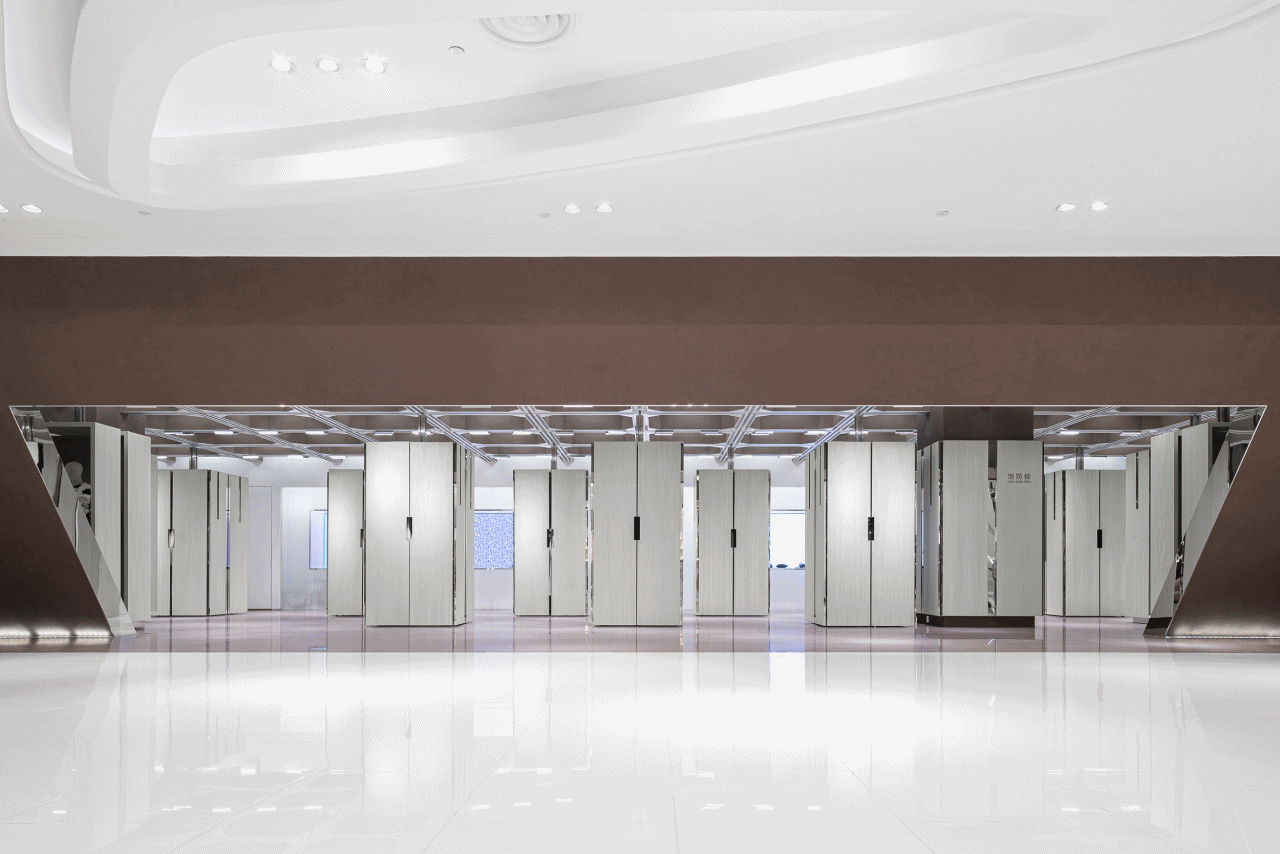 让我们假定世界在时间上没有开端,那么直到每一个被给予的时间点为止都有一个永恒流过了,因而有一个在世界中诸事物前后相继状态的无限序列流逝了。但既然一个序列的无限性正好在于它永远不可能通过相继的综合来完成,所以一个无限流逝的世界序列是不可能的。
Let us assume that the world has no beginning in time, then until each given point in time, there is an eternity that has flowed. Thus, an infinite sequence of successive states of things in the world has passed. But since the infinity of a sequence just lies in that it can never be completed through successive synthesis, so an infinitely elapsed world sequence is impossible.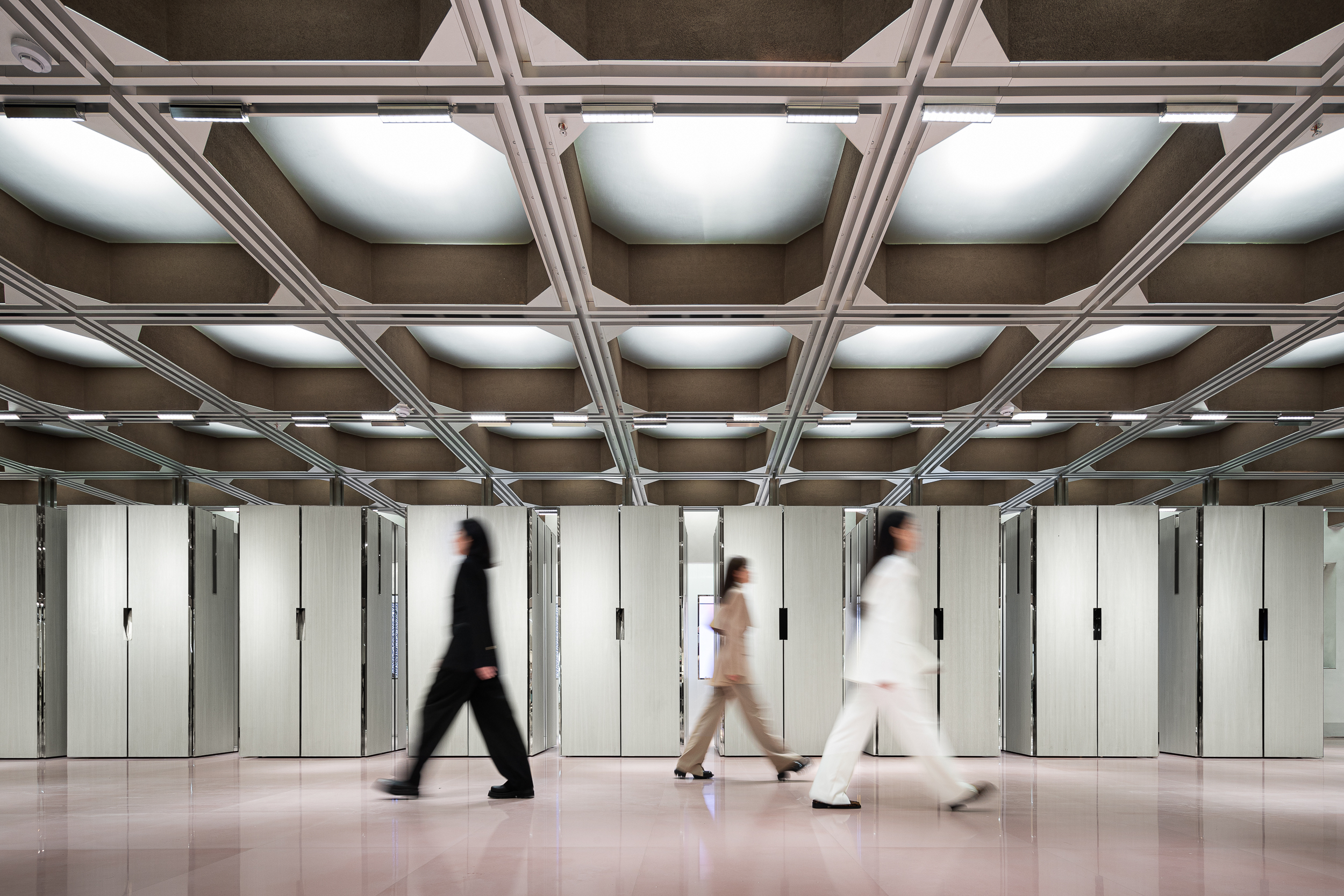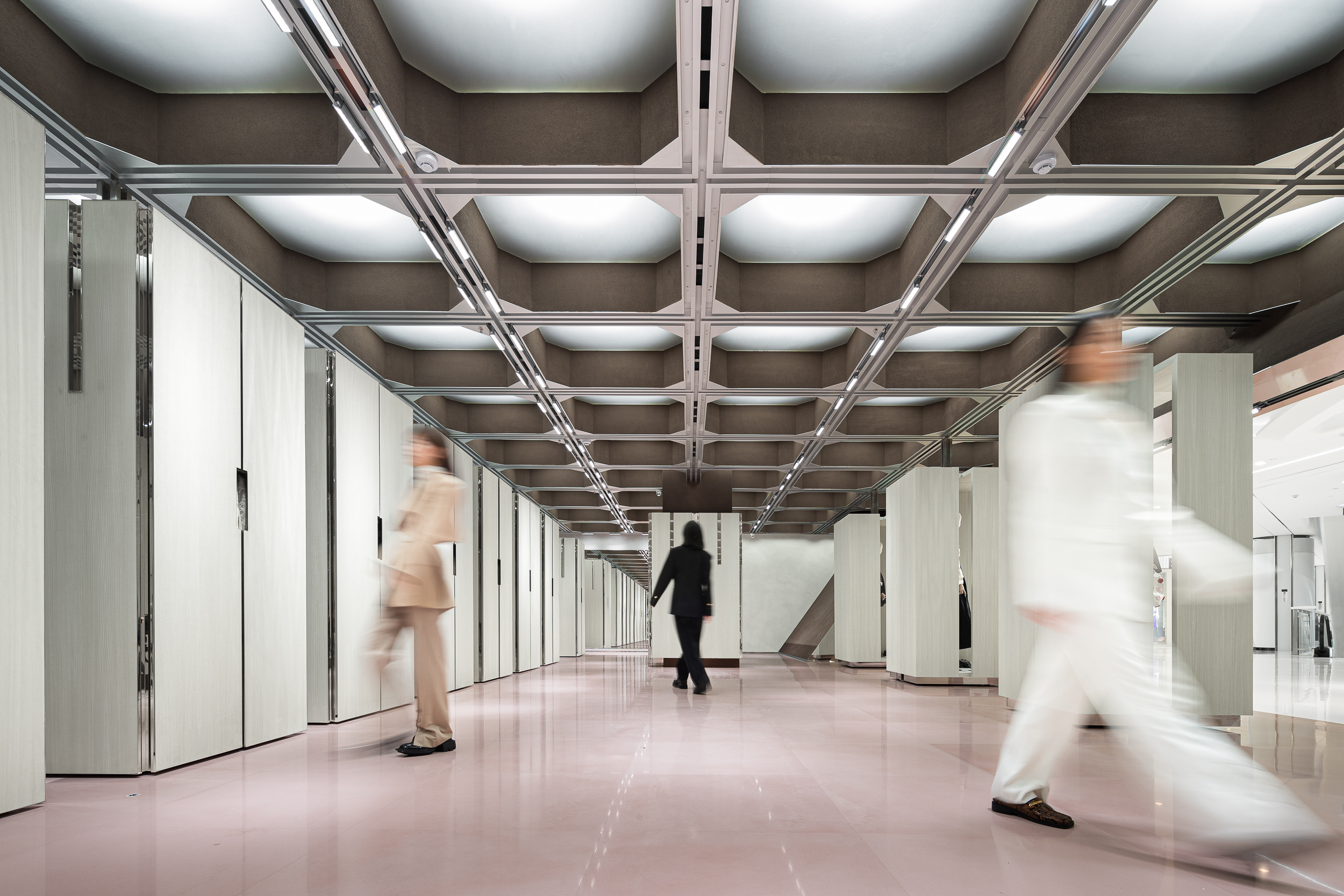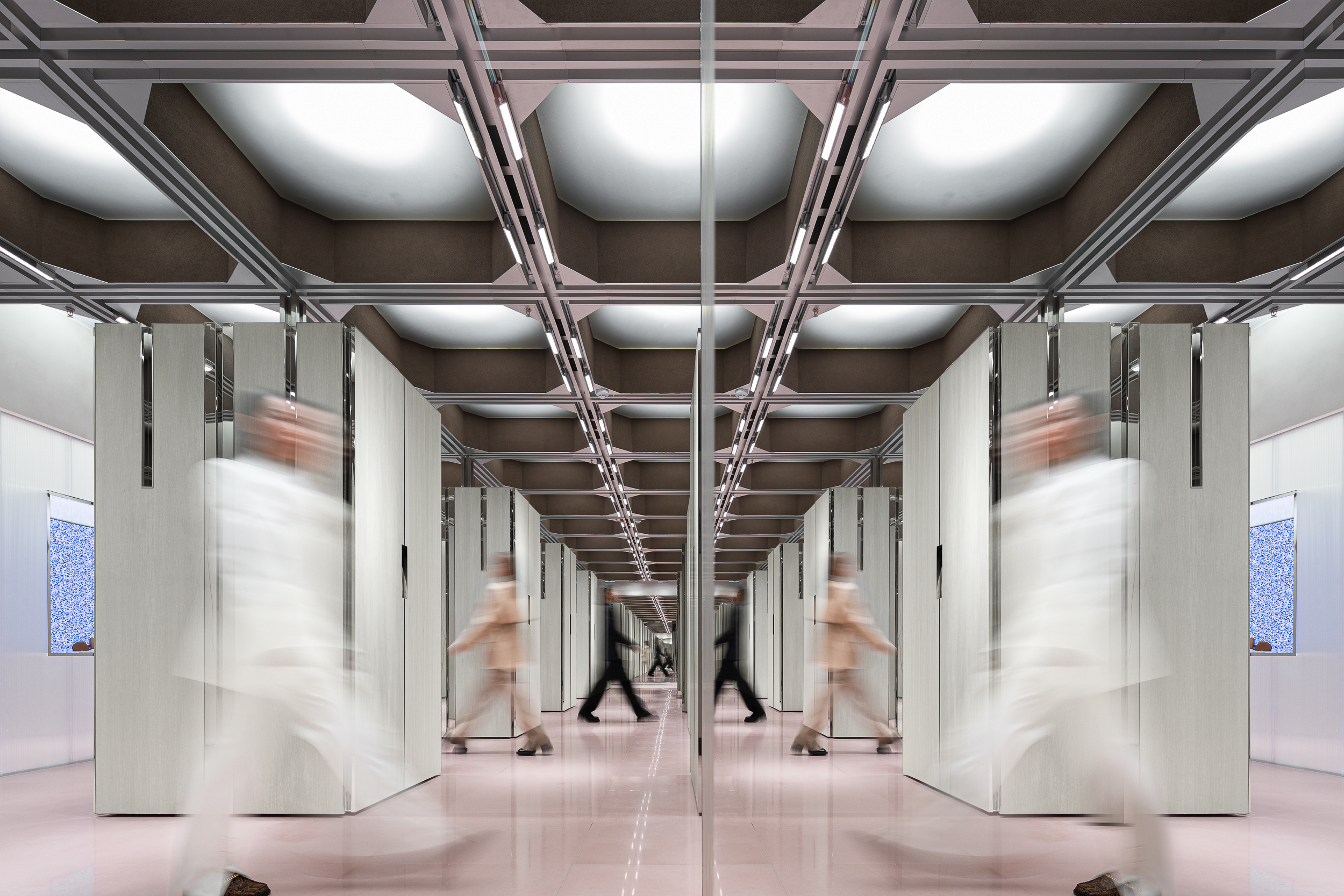 Man is a creature facing the future
The boundary of the future is never simple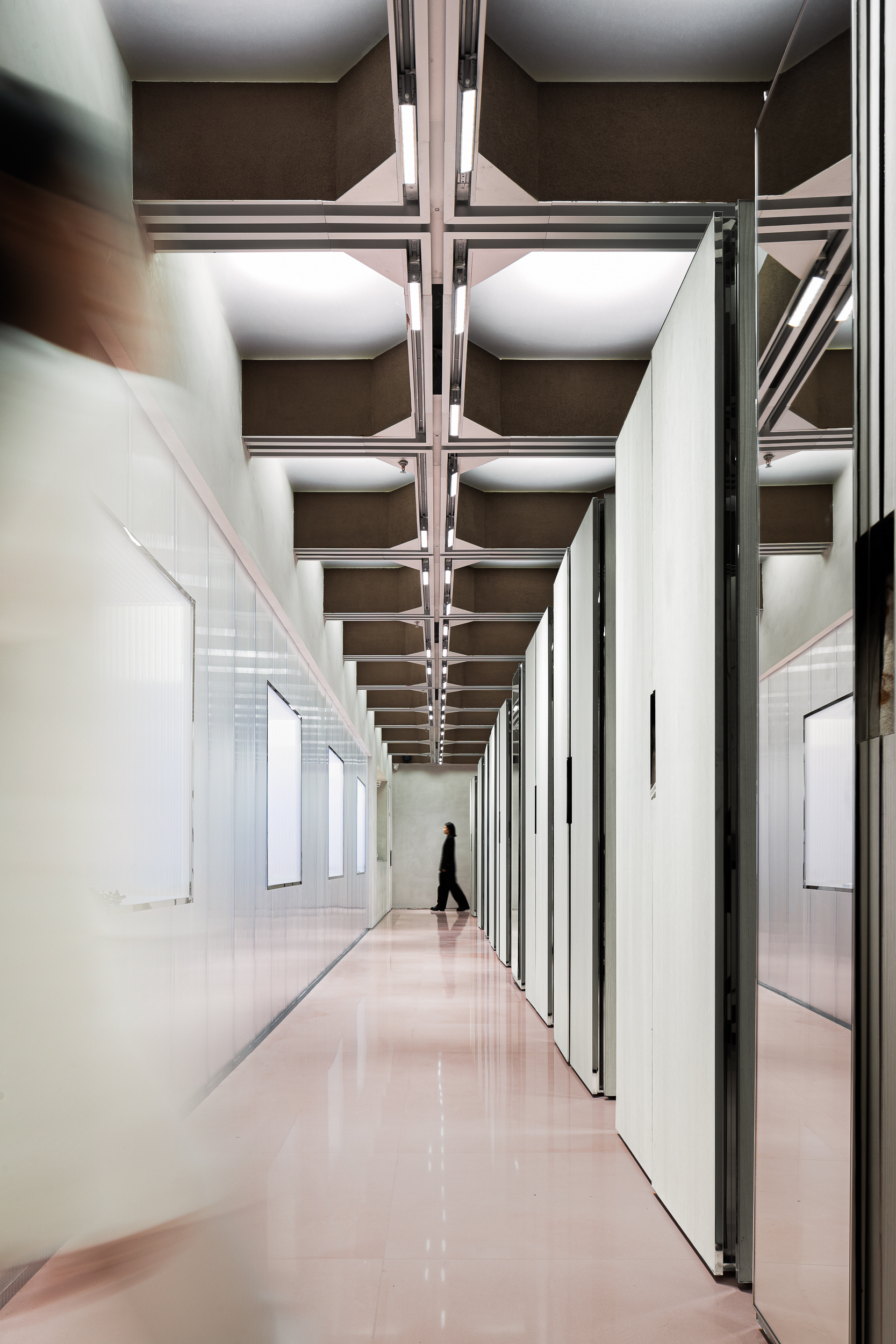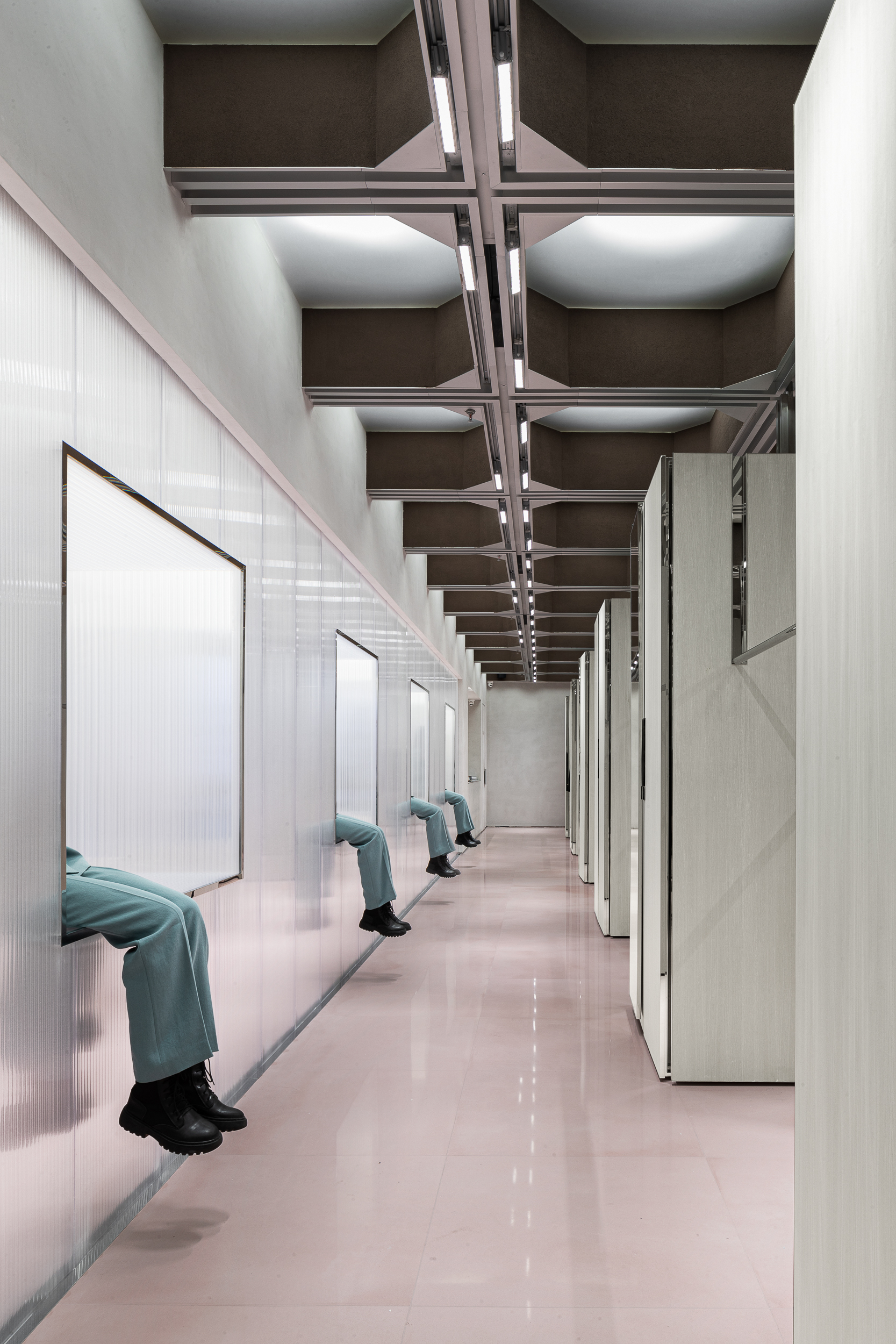 一个可随时更换空间结构,时而全是柱子时而空空如也的空间,时而是。这样空间将是一个无限的被给予了的、具有同时实存着的诸事物的整体。既然我们不能以别的方式、而只有通过各部分的综合,才能设想一个并未在任何直观的某个界限内部被给予的量的大小,并且只有通过完全的综合或者单位自身反复相加才能设想这样一个量的总体。
A space structure that can be replaced at any time, sometimes full of pillars and sometimes empty space. In this way, space will be an infinitely given whole with all things that exist at the same time. Since we cannot conceive of a quantity that is not given within a certain intuitive boundary in any other way, but only through the synthesis of various parts, and only through complete synthesis or repeated addition of the unit itself can we imagine such a total quantity.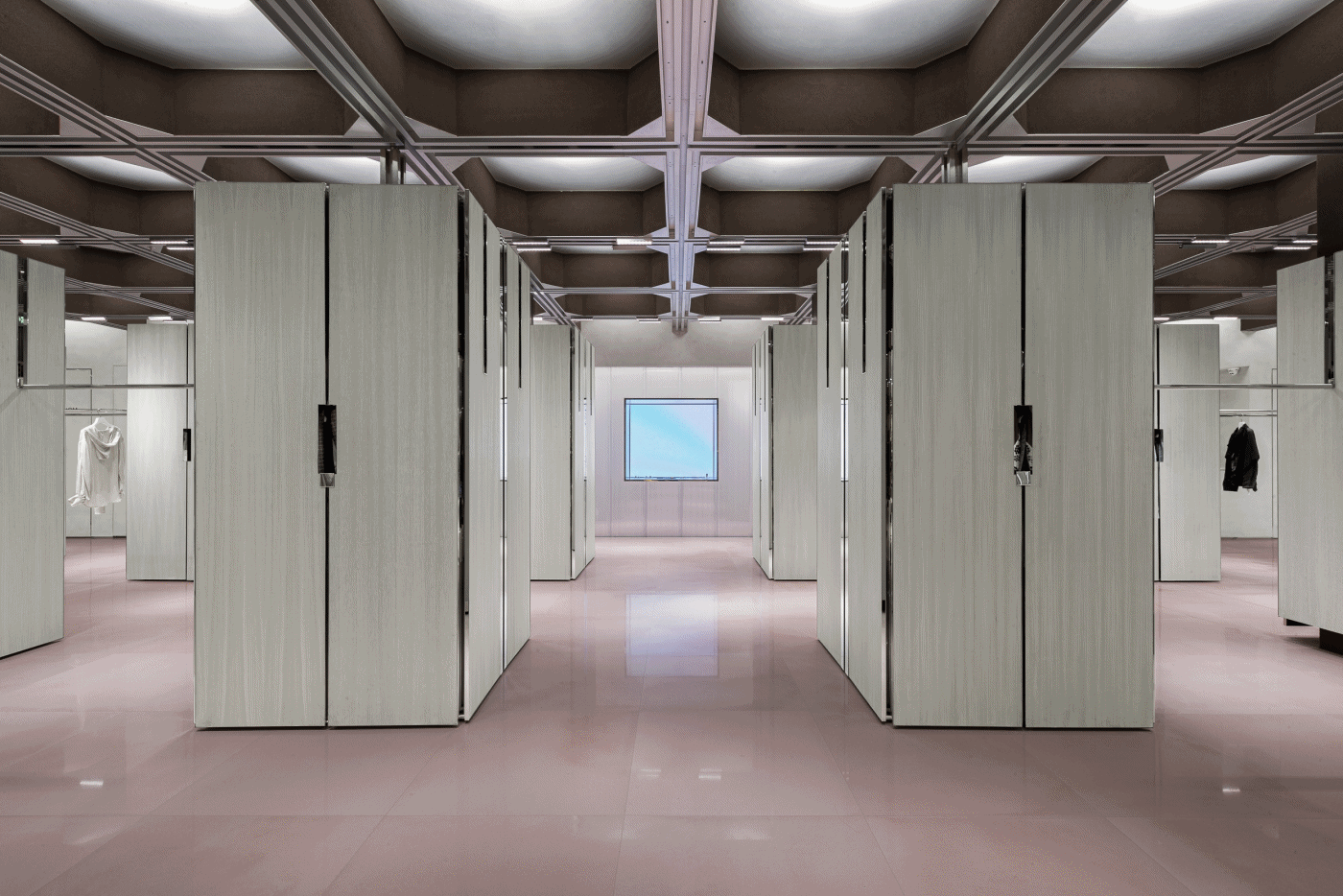 每一个箱体都是独一无二的组合方式
Each cabinet is a unique combination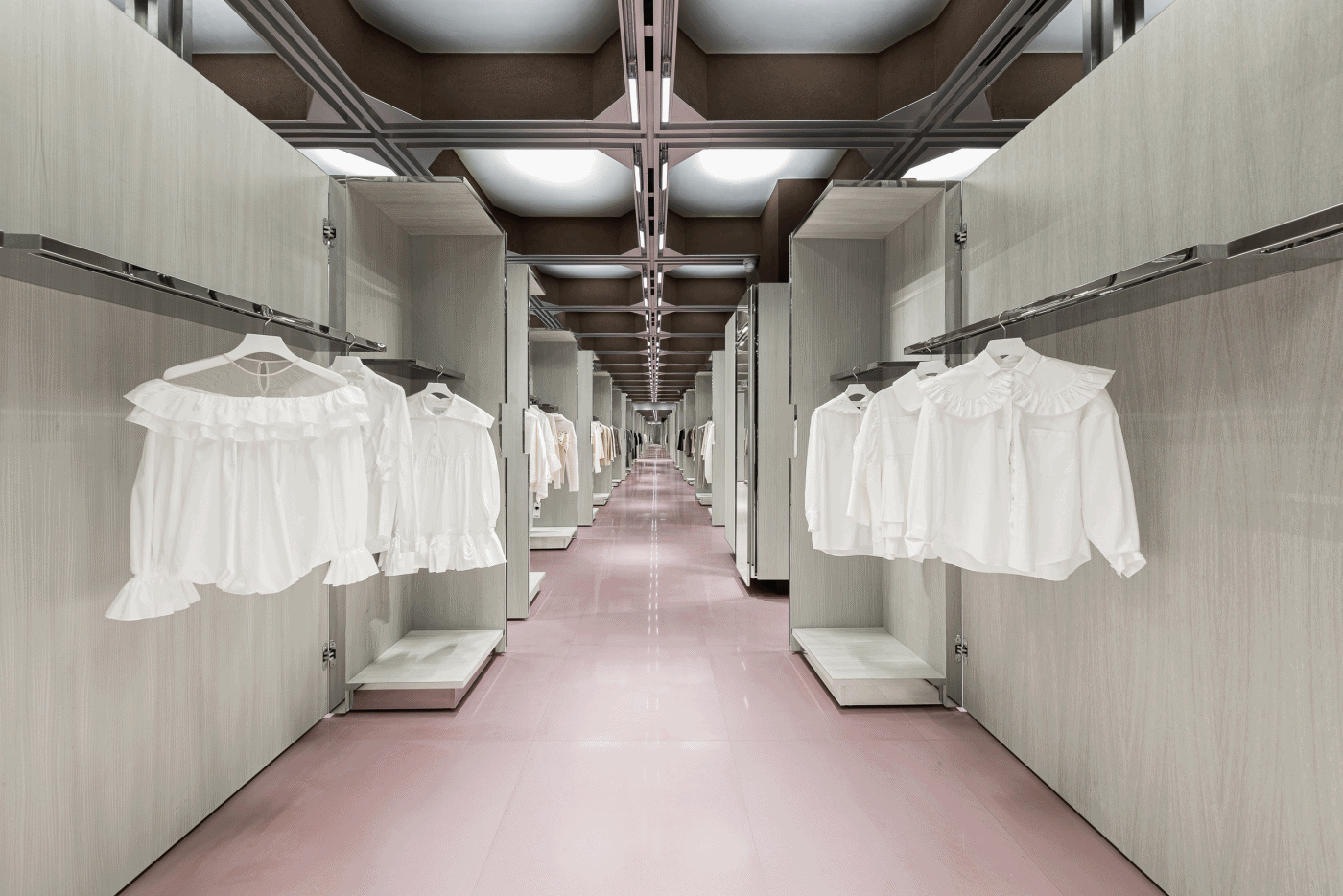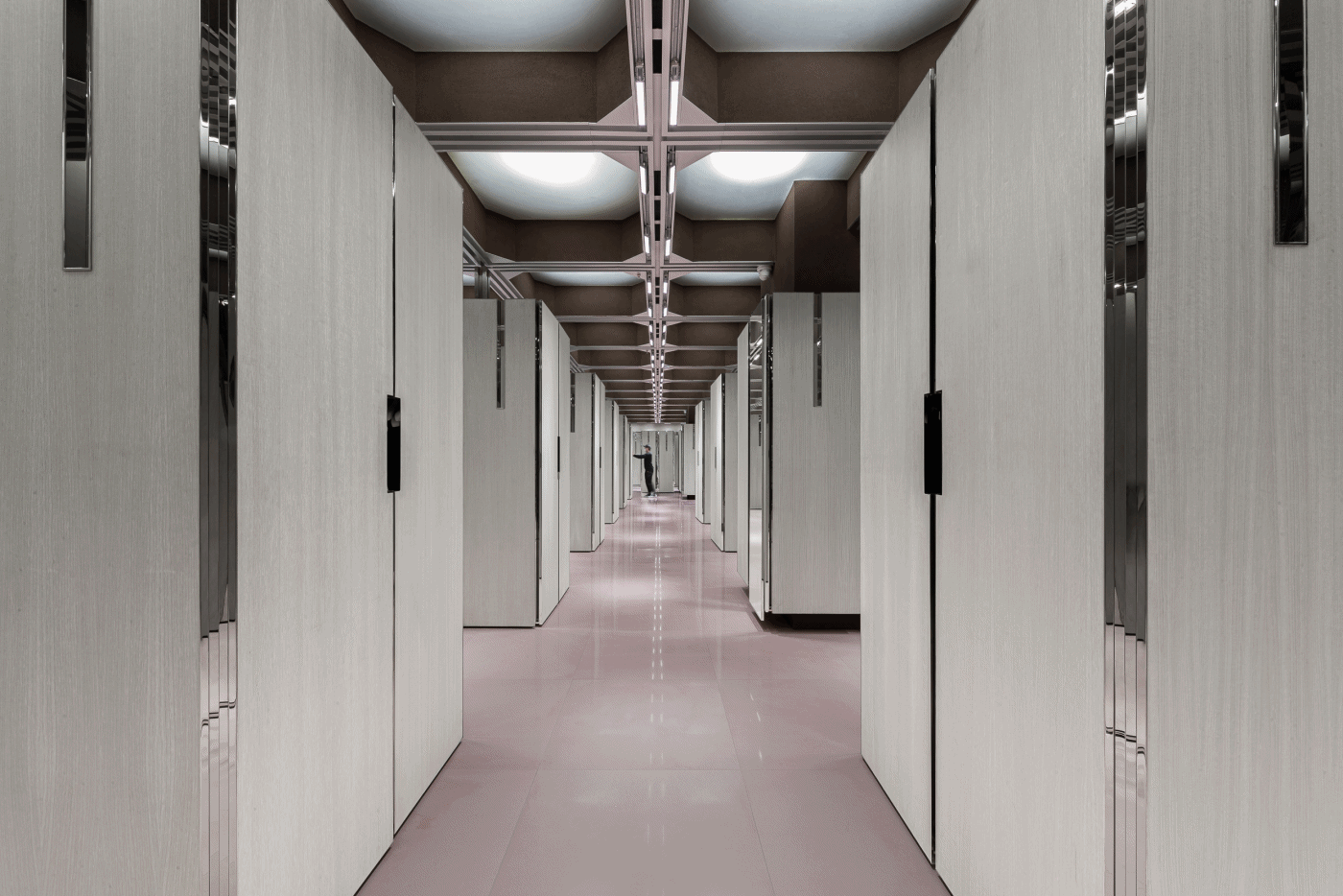 沉浸且迷失在无限序列空间中
Immersed and lost in the infinite sequence space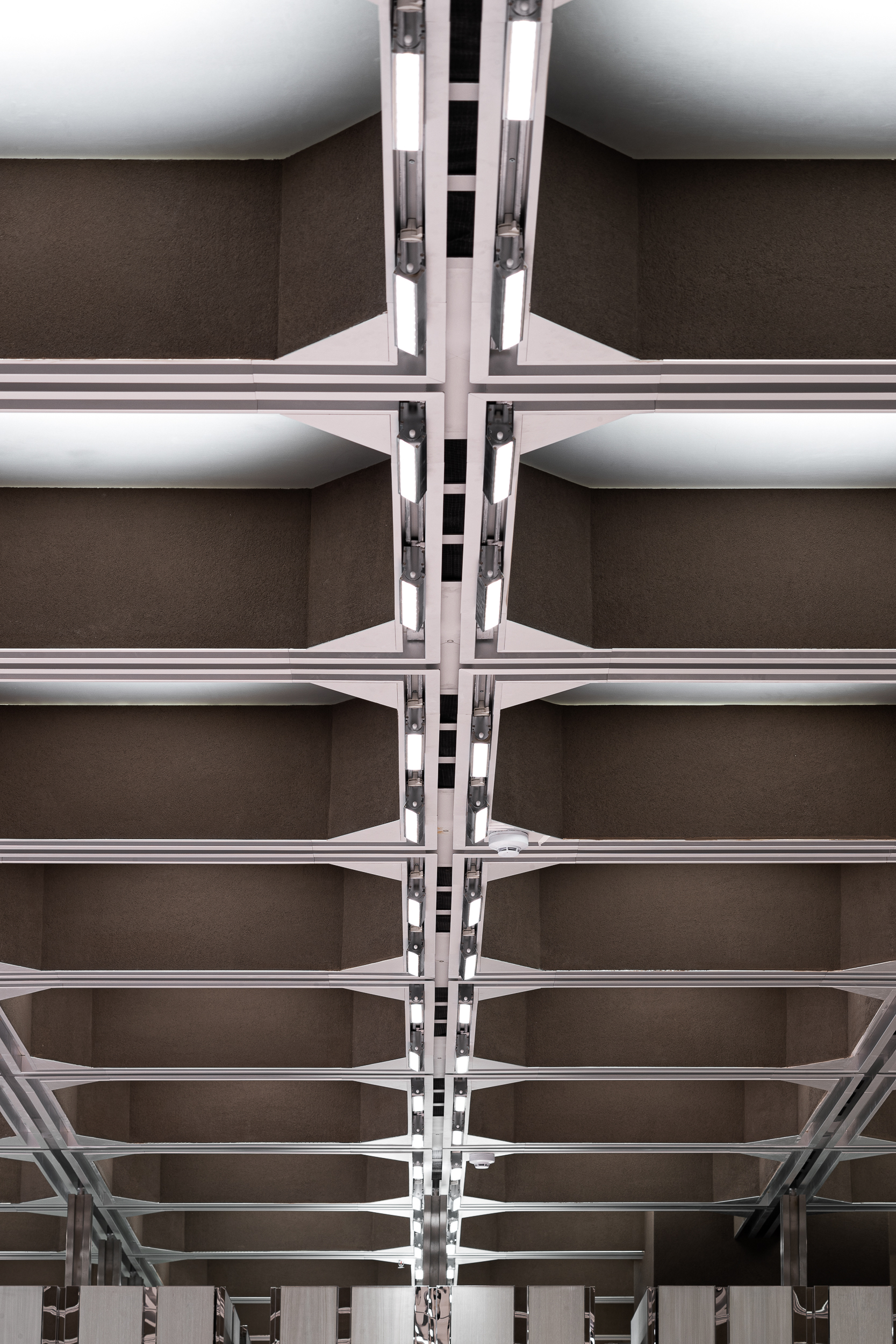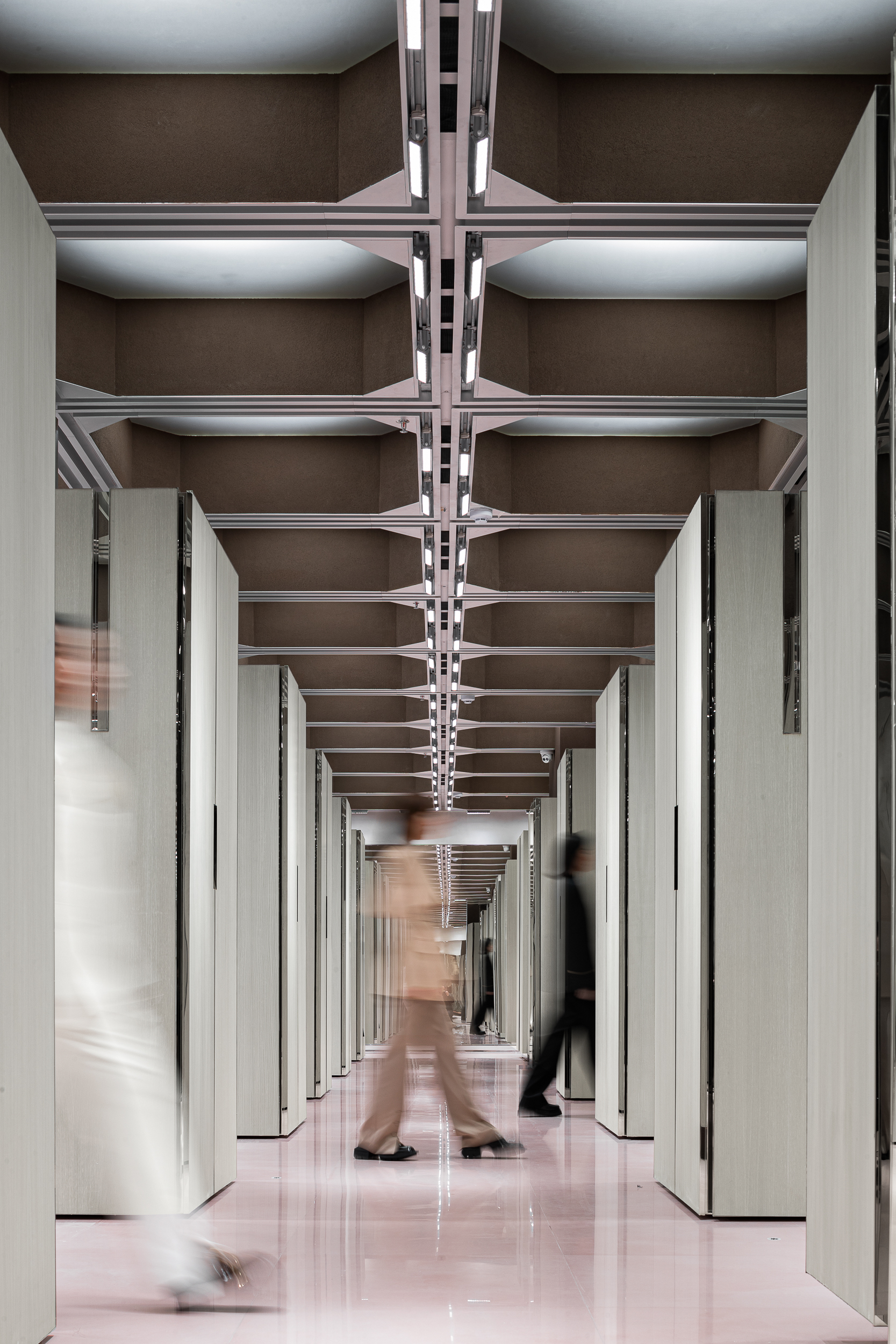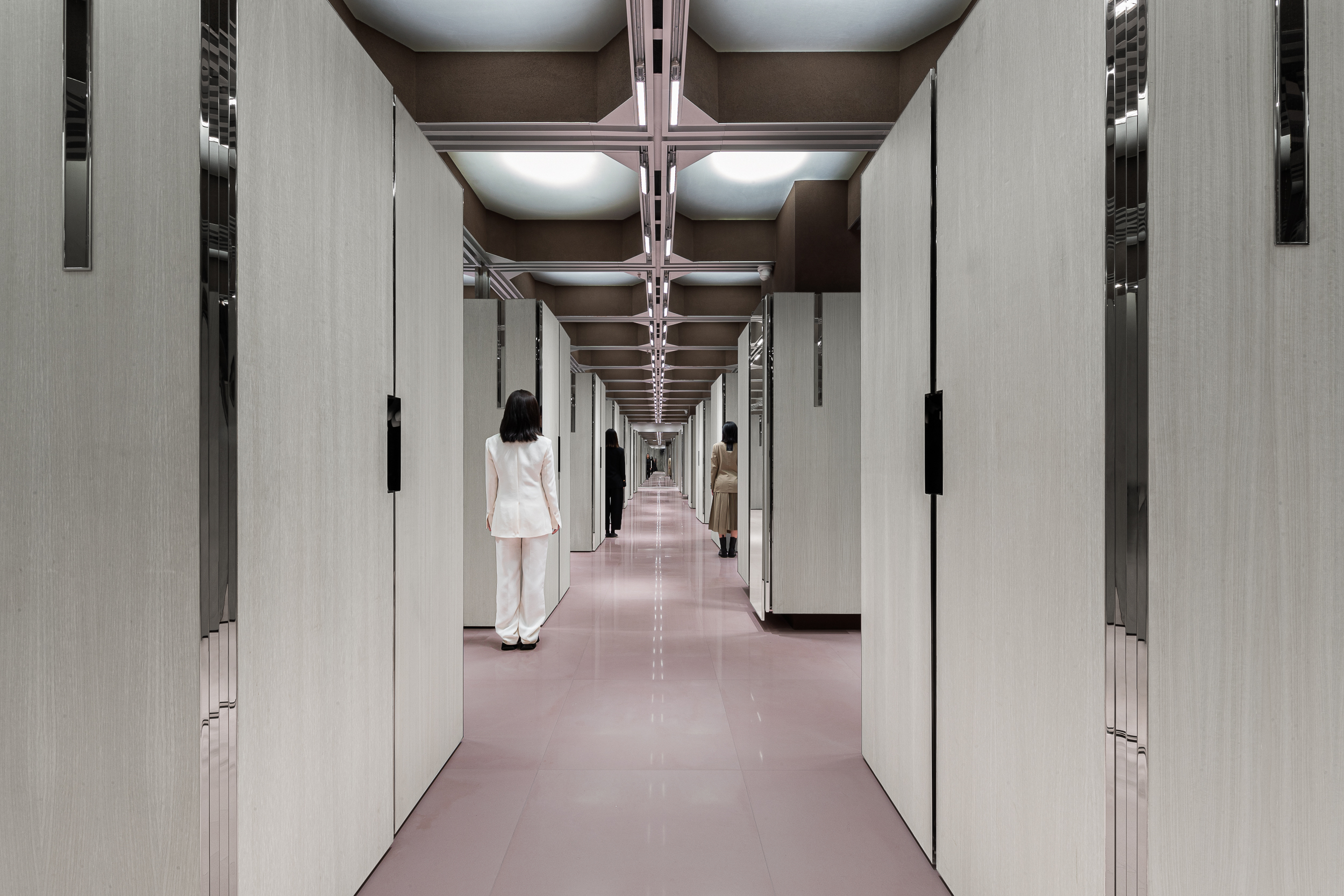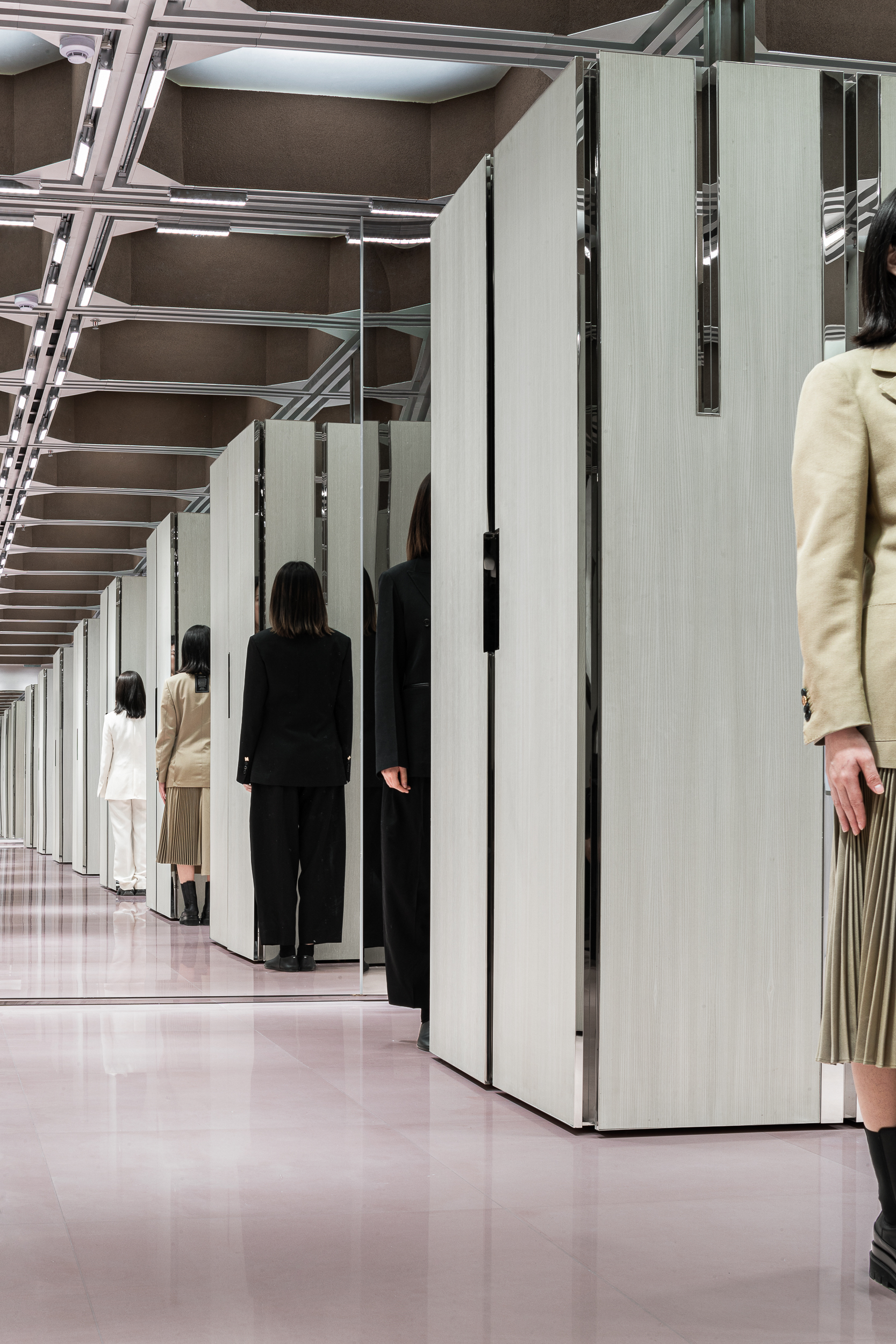 为了把充实一切空间的这个世界设想为一个整体,就必须把一个无限世界各部分的相继综合看作完成了的,亦即一个无限的时间就必须通过历数一切并存之物而被看作流失了的;而这是不可能的。
In order to conceive the world that fills all spaces as a whole, the successive synthesis of the parts of an infinite world must be regarded as completed. That is, an infinite time must be seen as lost by counting all coexisting things. And this is impossible.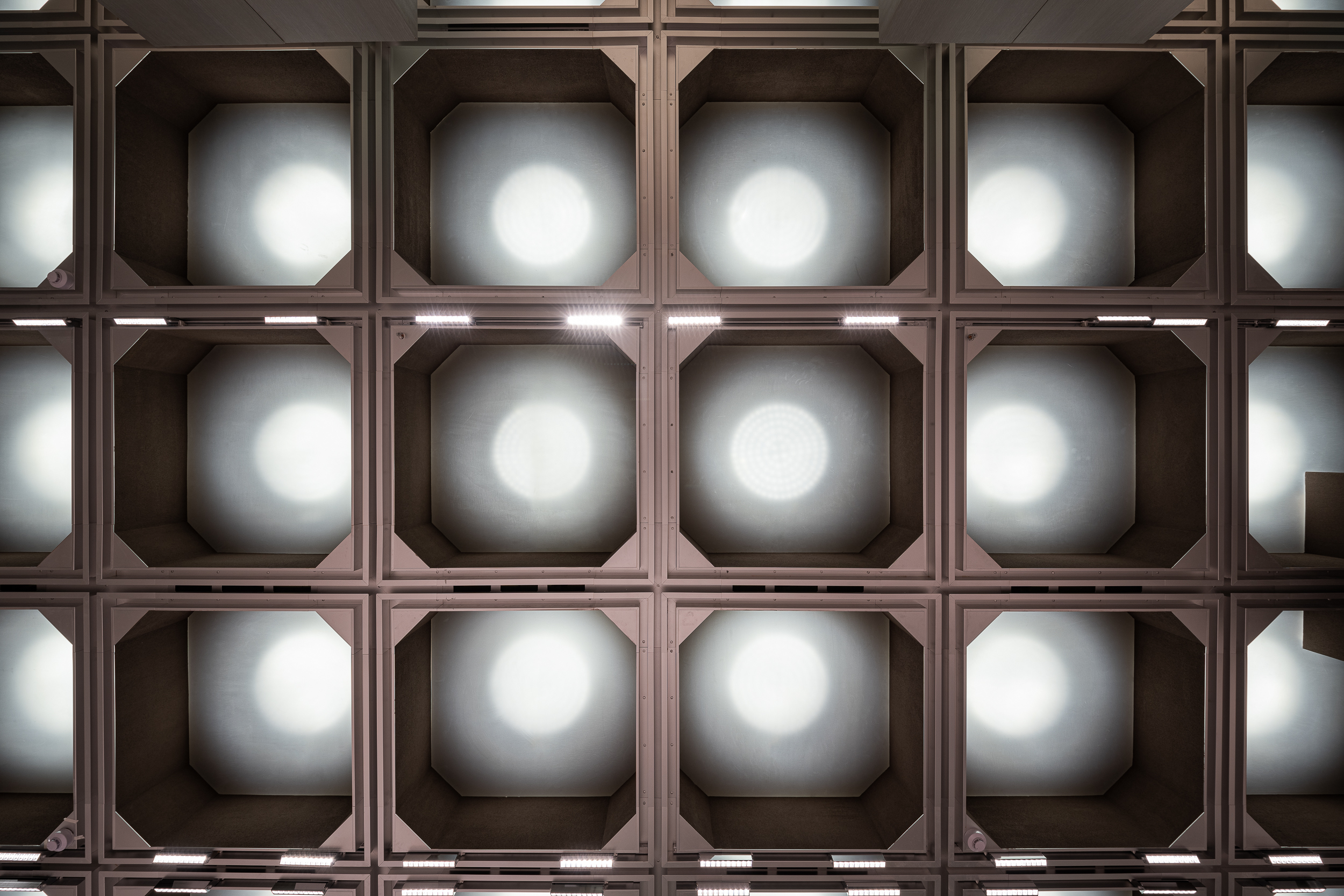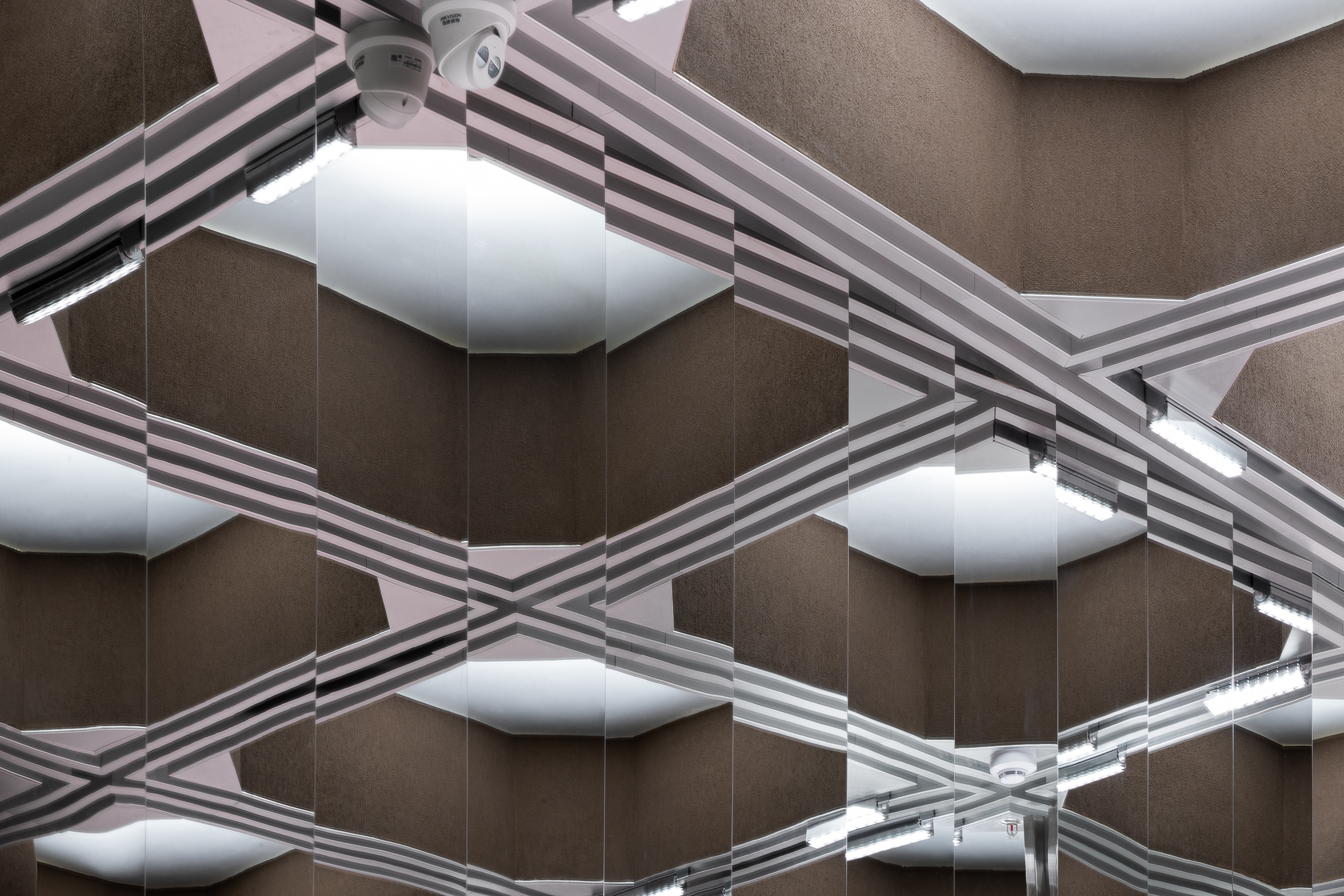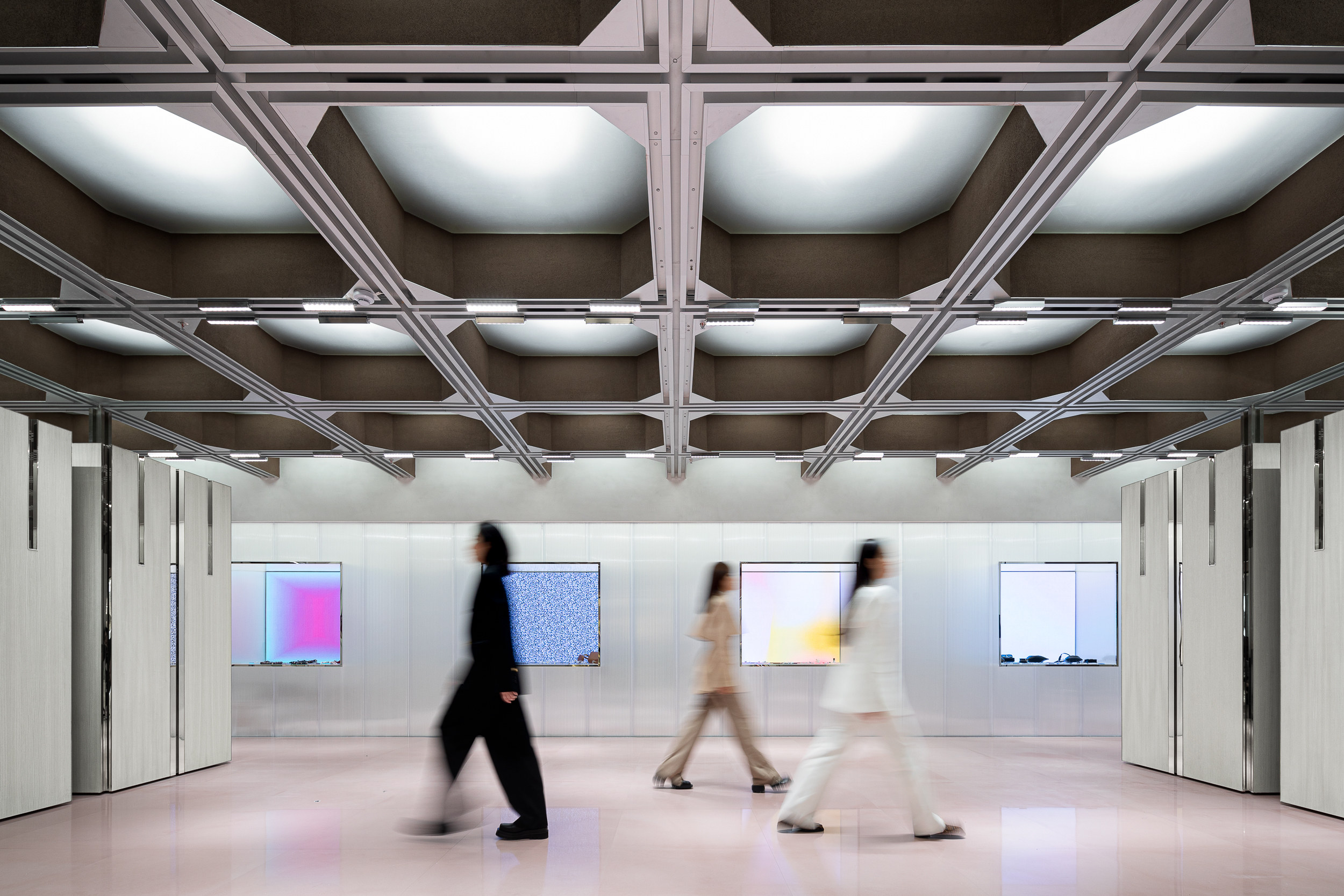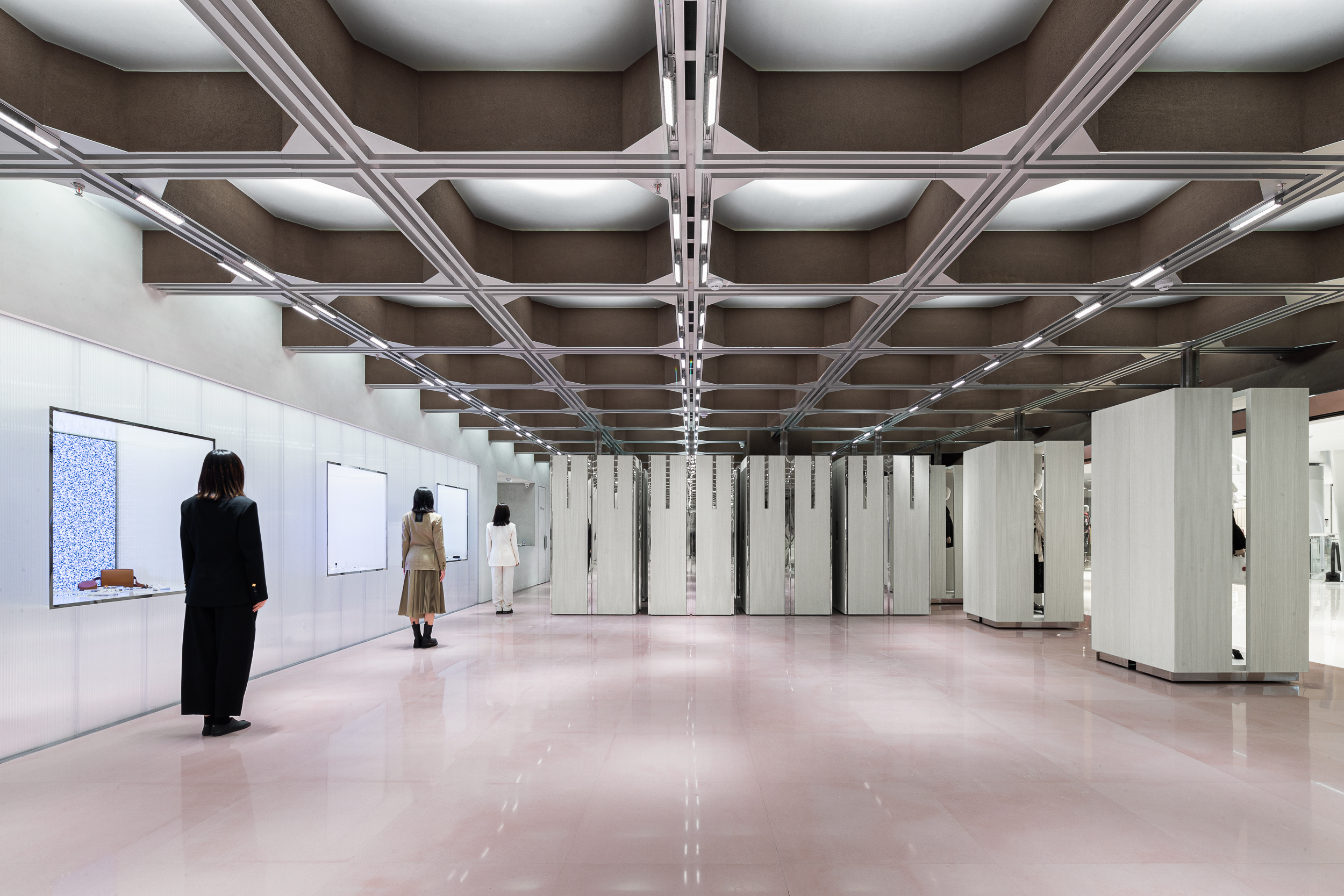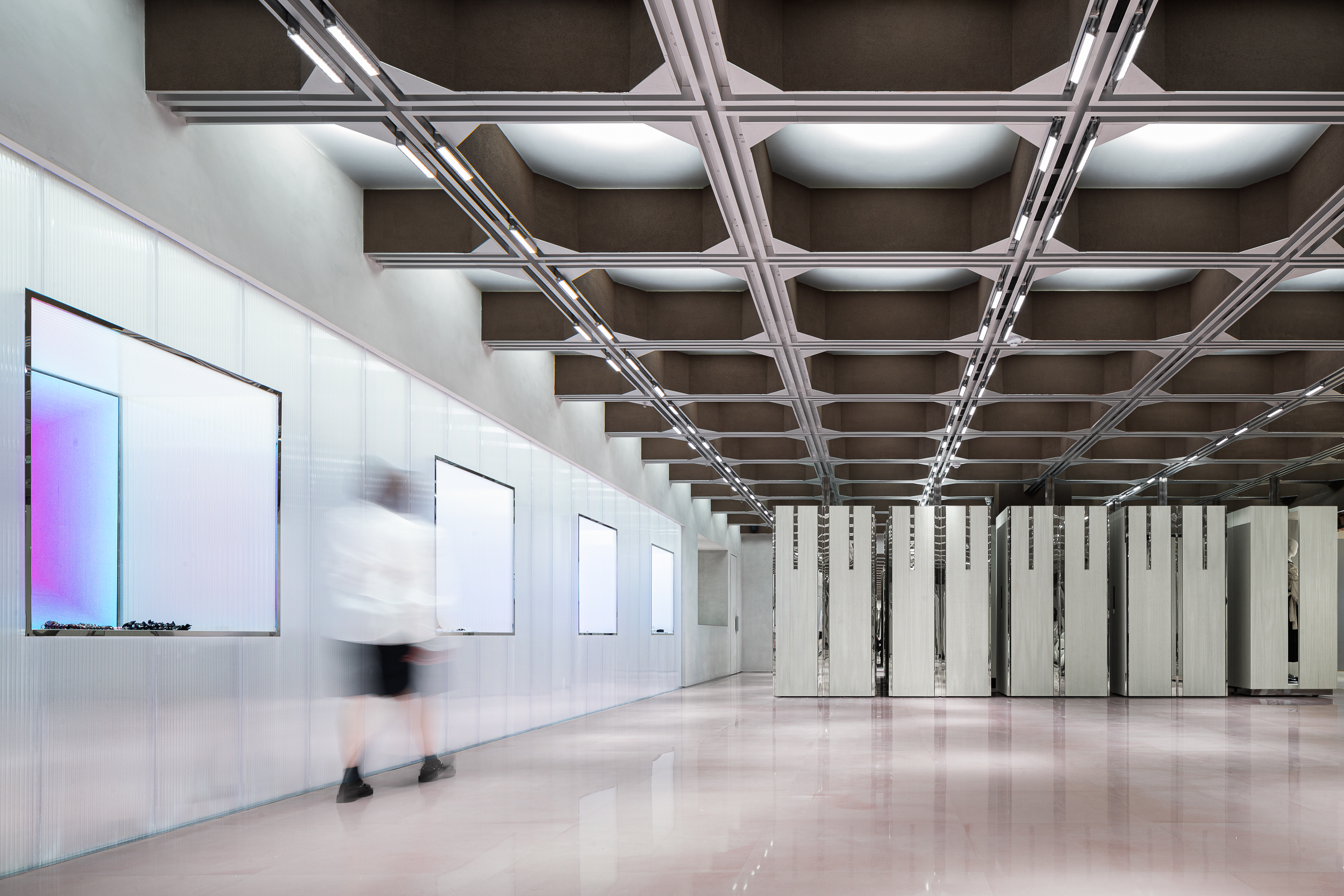 空间结构灵活布局  随时改变布局
Flexible layout of space structure, change the layout at any time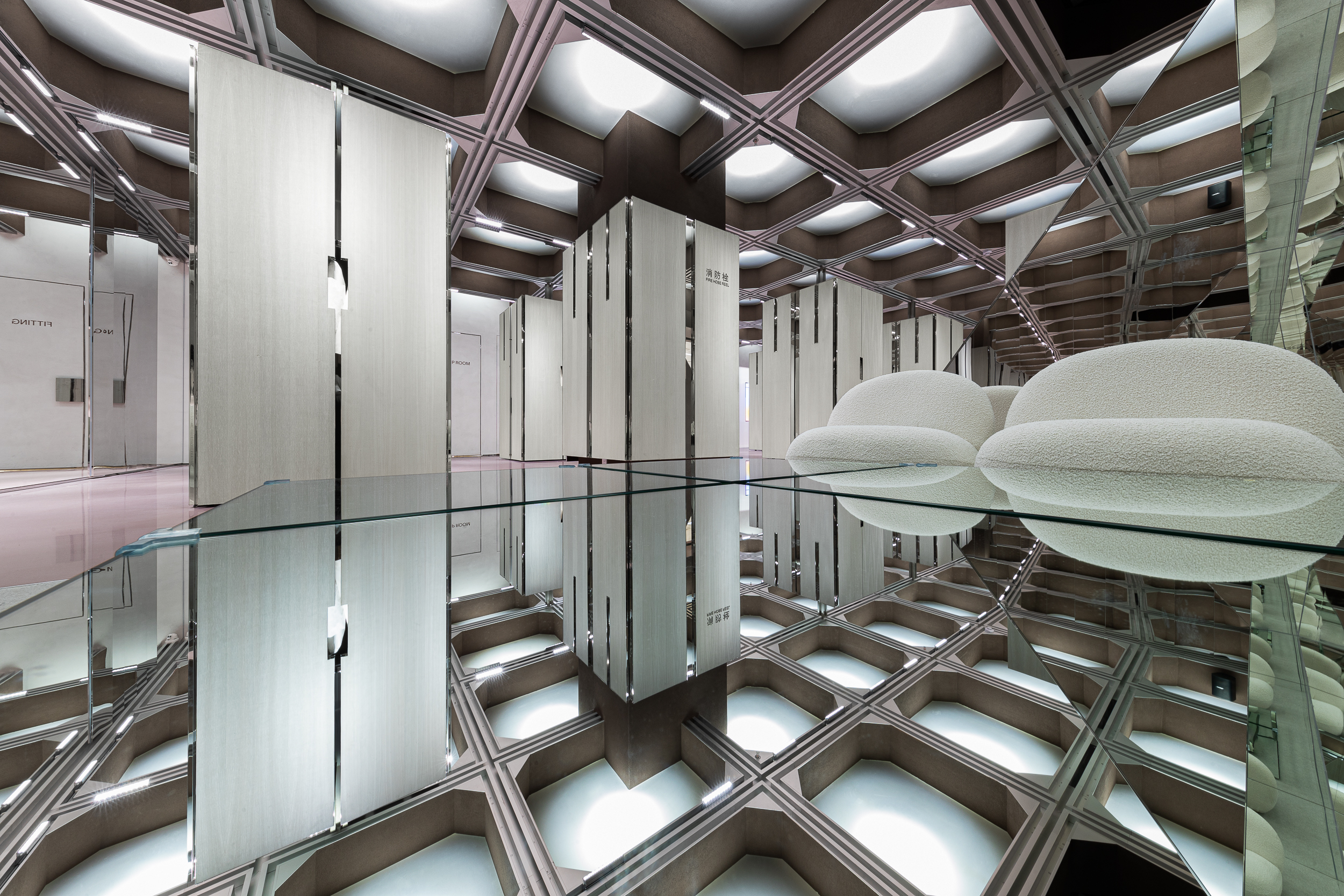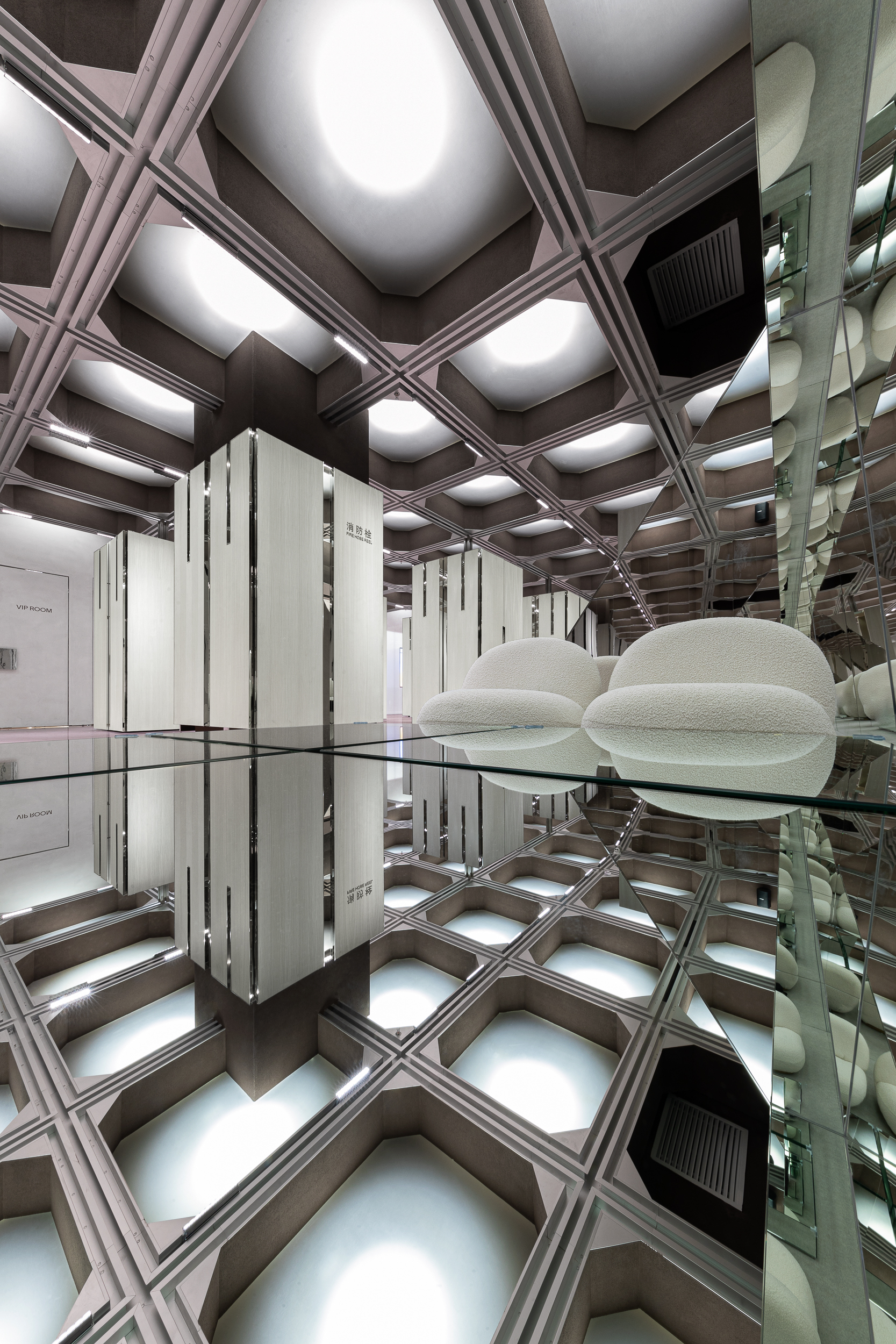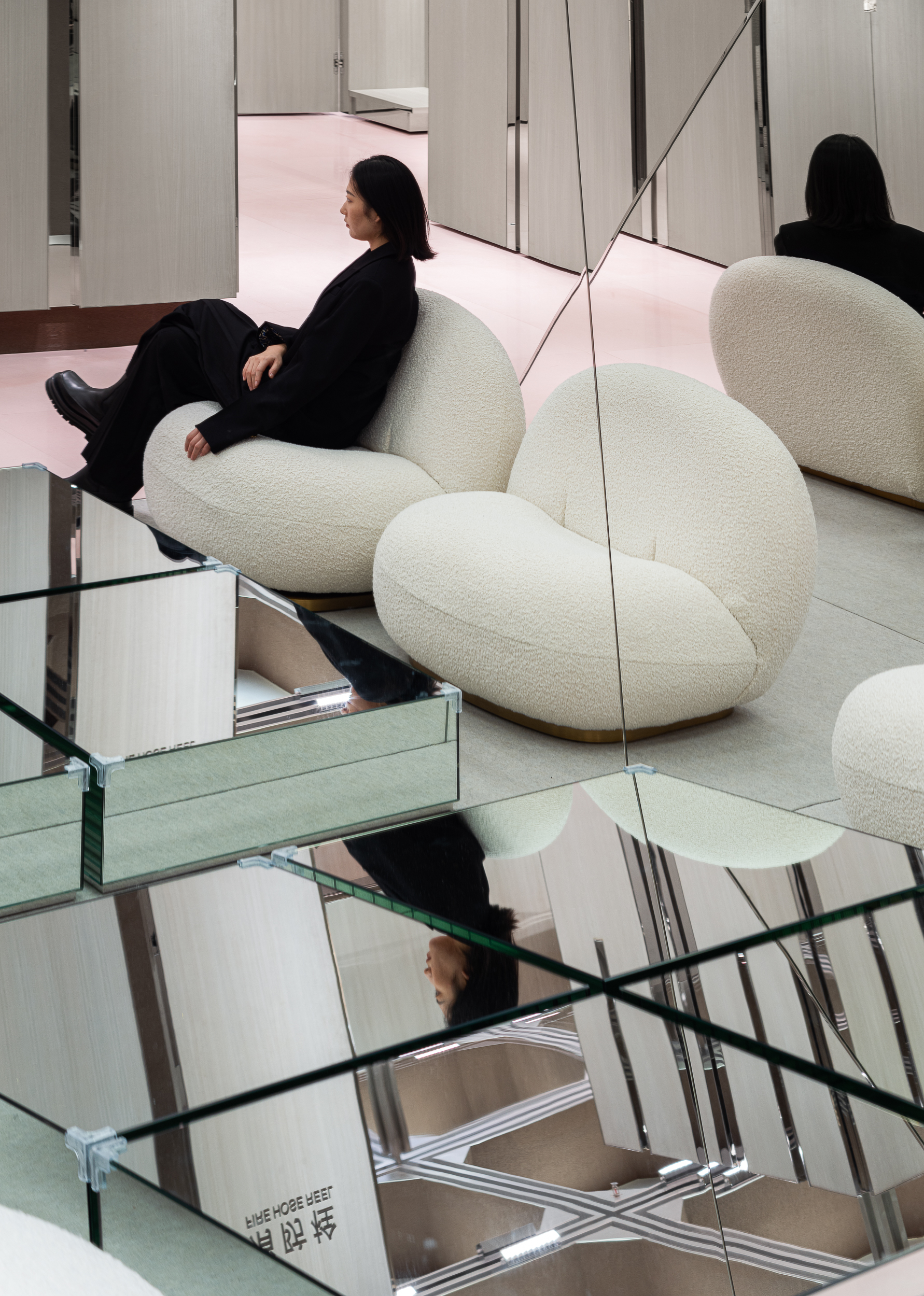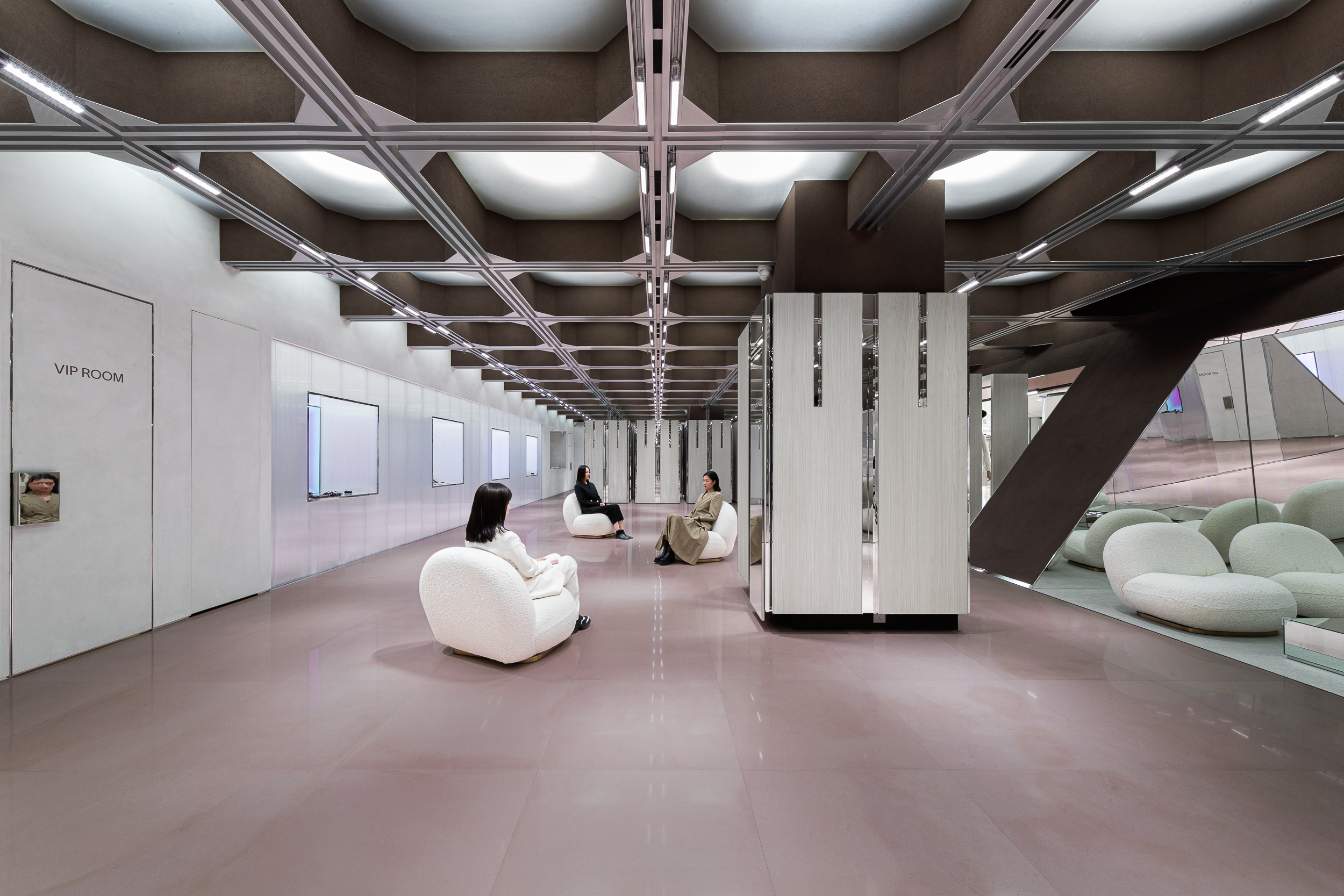 每一条线总是暗示着和顺从着另一条线——它的镜像、影子或者替身,景框在包含和排斥之间造成了一种张力。
Each line always implies and follows another line—its mirror image, shadow, or stand-in. The frame creates a tension between inclusion and exclusion.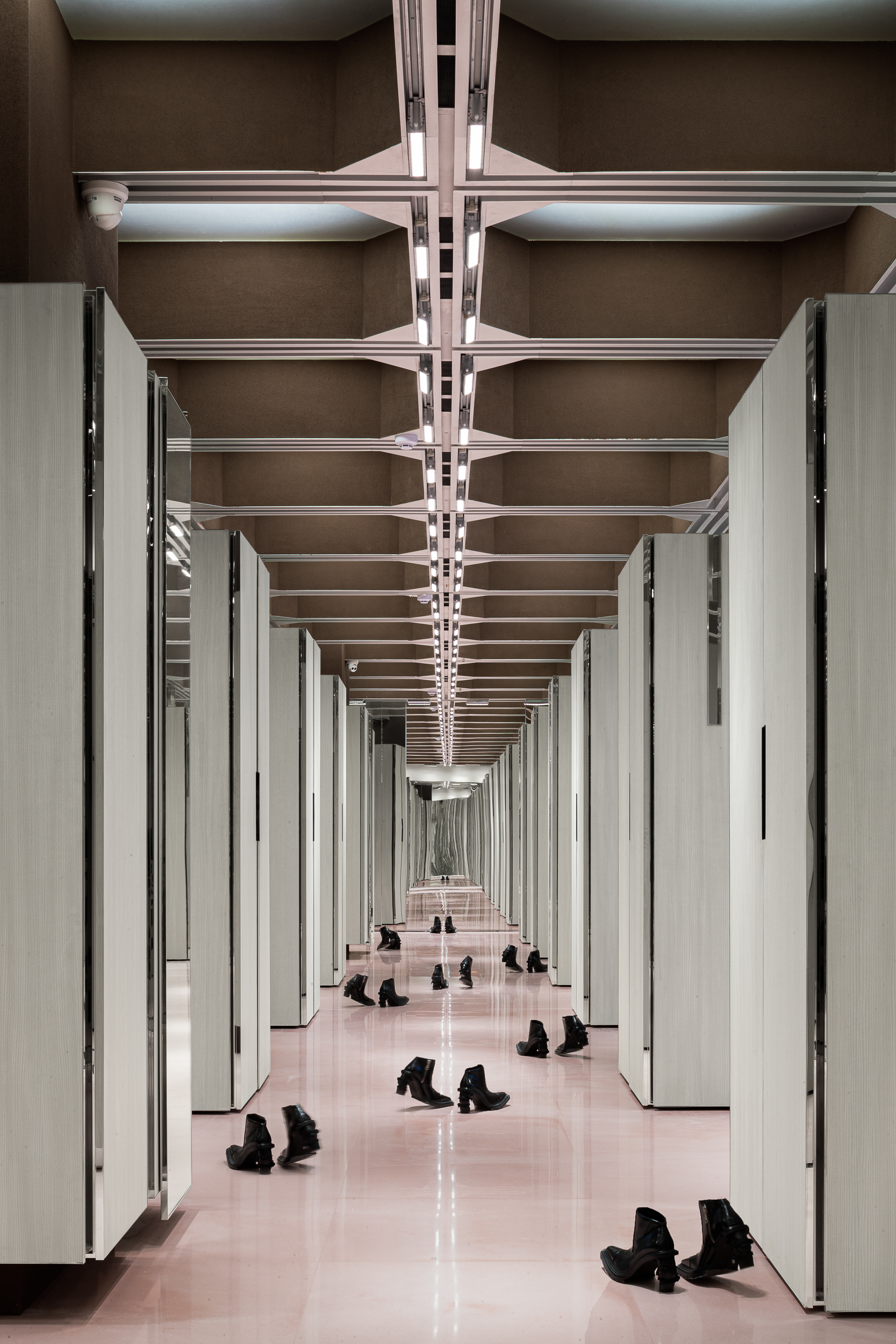 空间尽头的镜面世界
The mirror world at the end of space
让人犹如置身于高耸建筑体之间
It makes people feel like being in between the towering buildings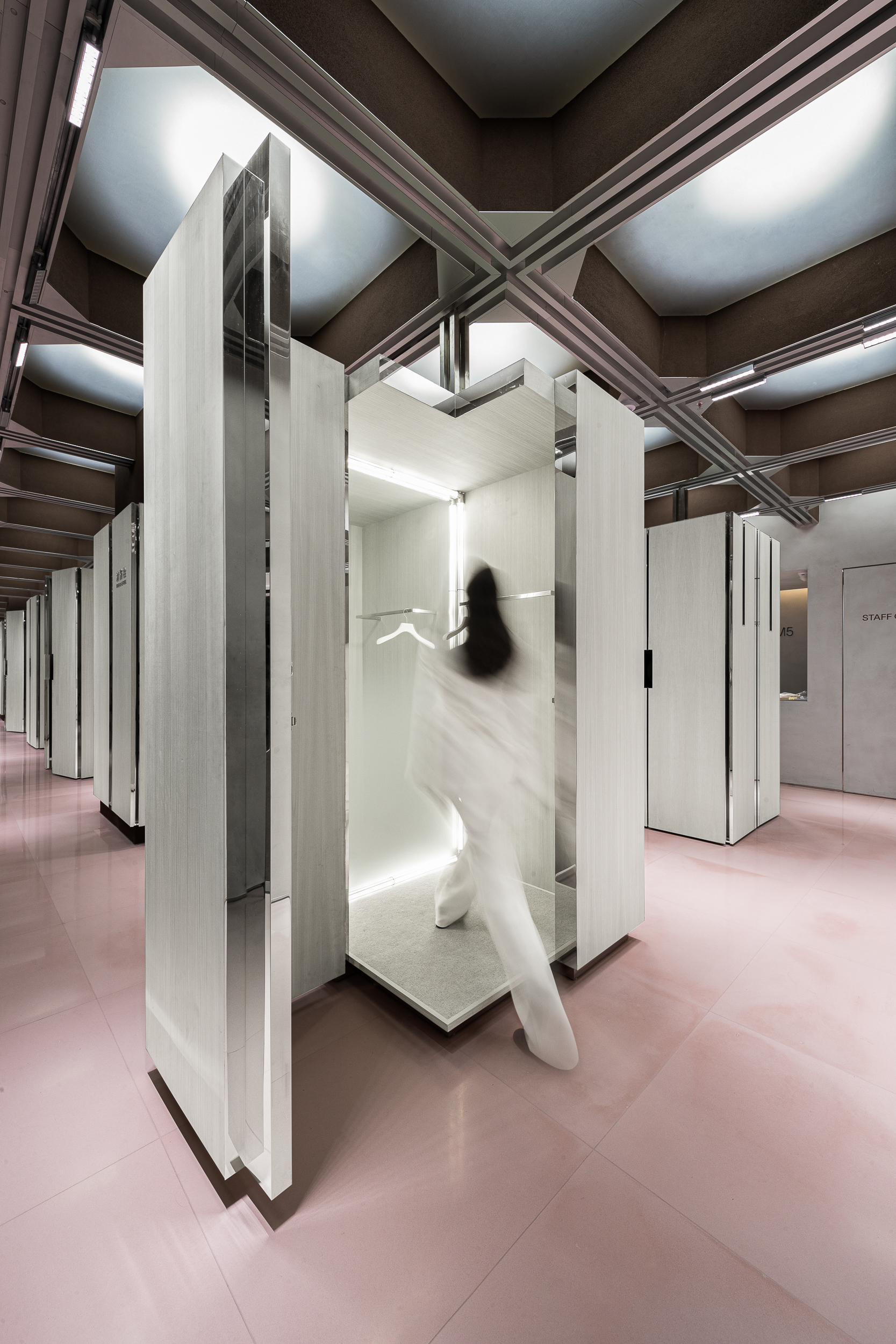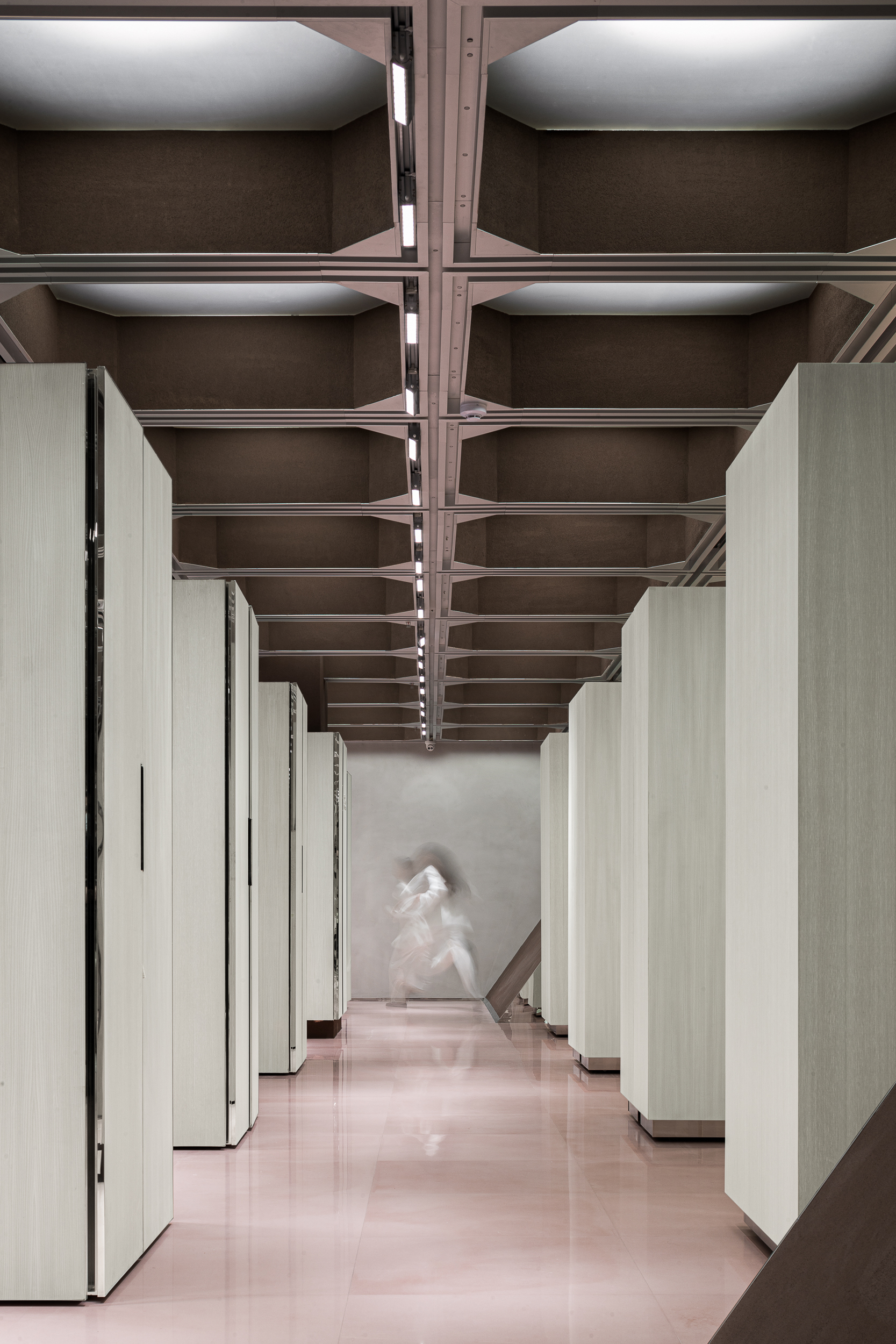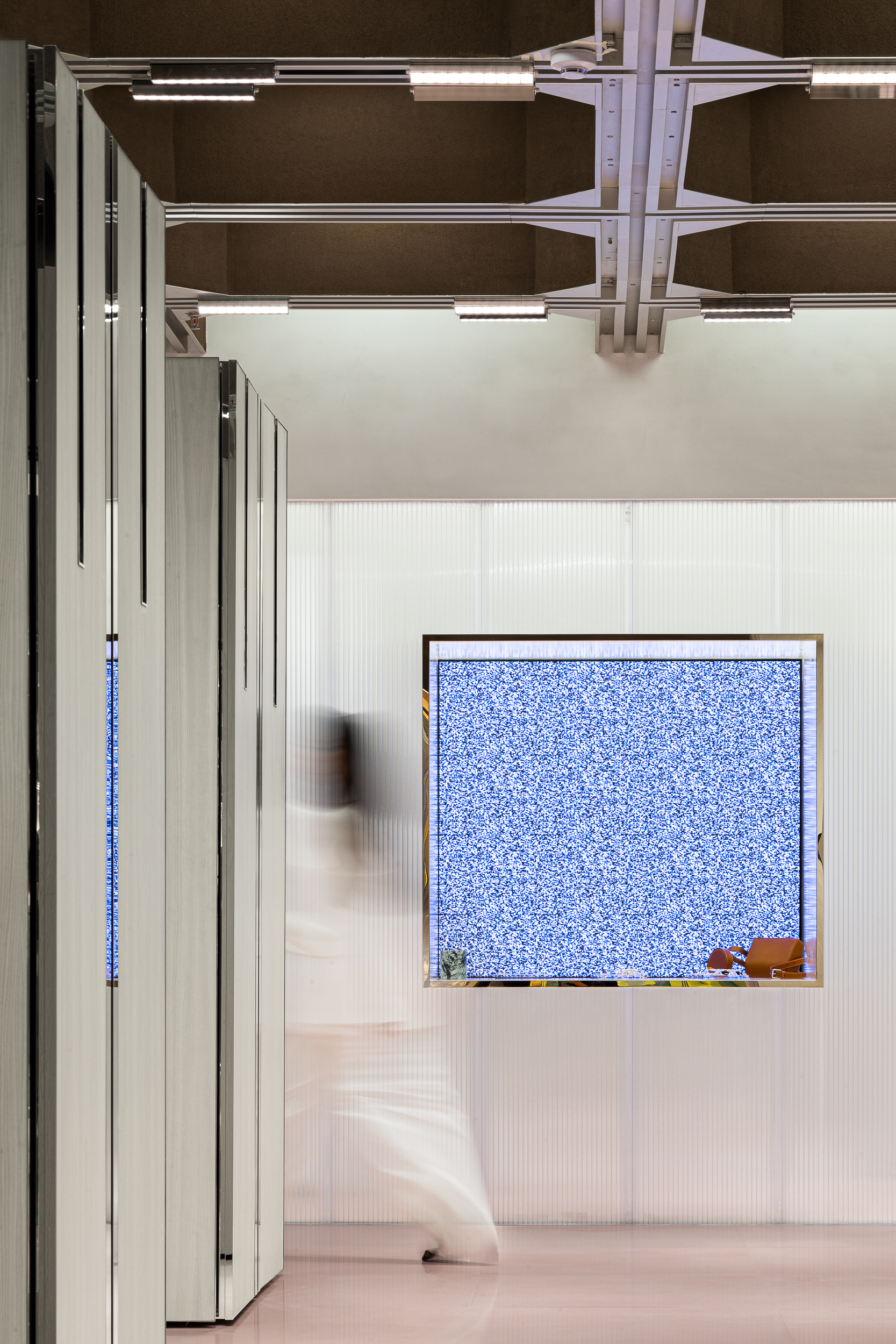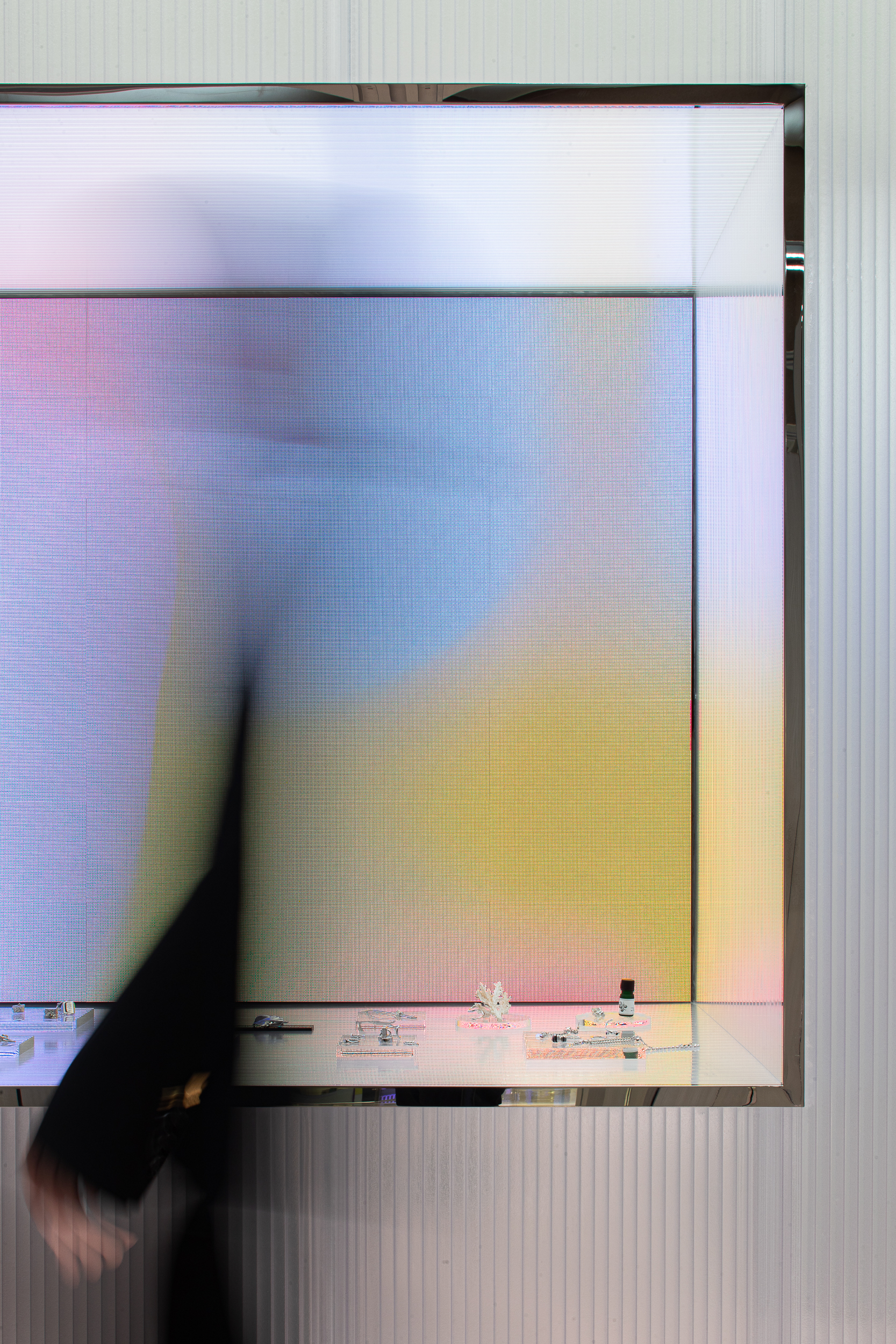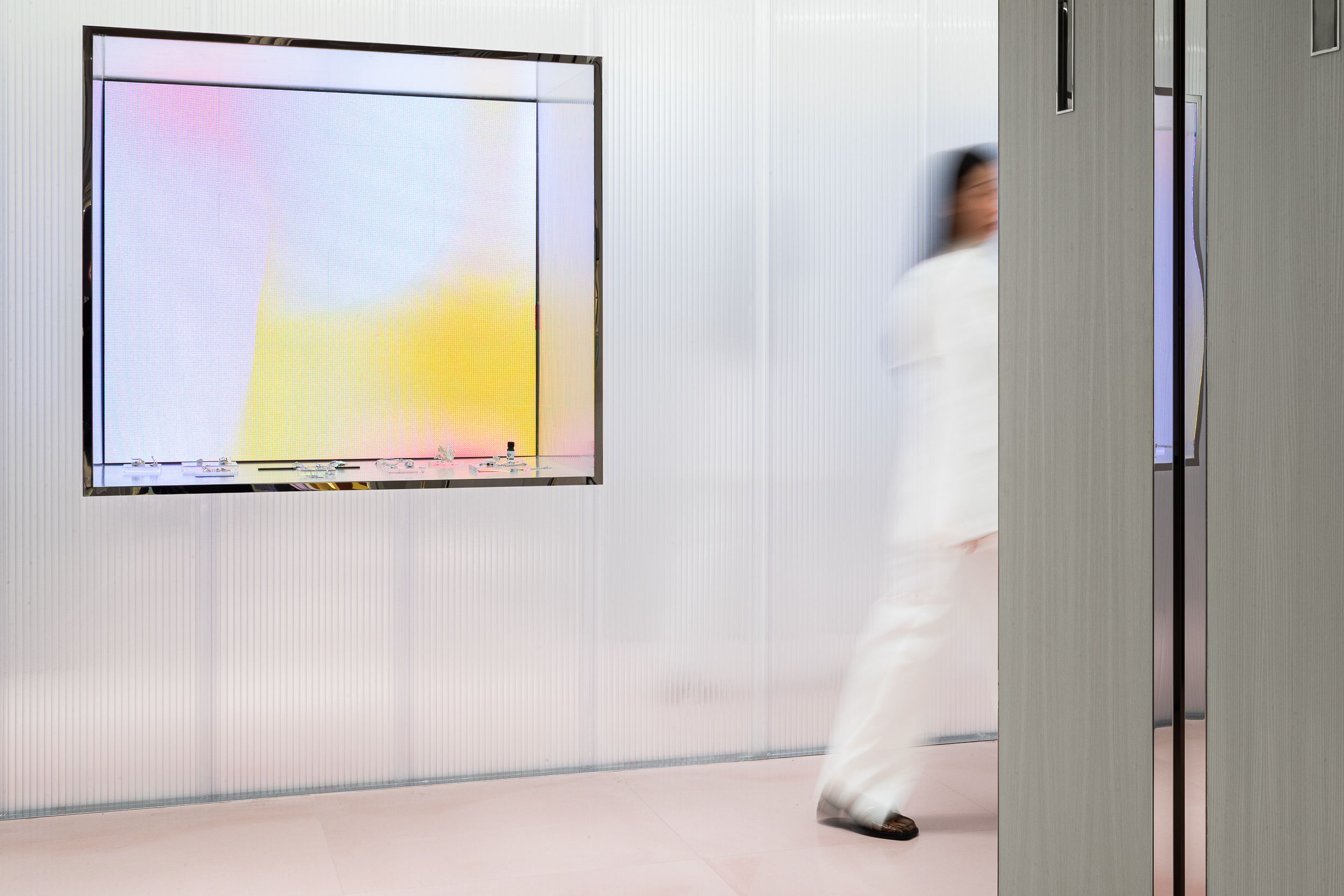 潜无限是排斥完成和无限延伸的序列,是无穷无尽的同质连续体,排序个体之间亦无差异,无法断言其中某个位置就是终结;它不具认知意义,不是概念,只是潜在经验的延伸和畅想。实无限则是完成和概念把握式的无限,它承诺异质性,包含边界与终结;同上,作为有机整体,也意谓经验可达,意谓理解、认知与判断。它是整全视角下的全盘统观,而非潜在延伸的沉默经验。
The latent infinity is a sequence that excludes completion and infinite extension. It is an endless homogenous continuum. There is no difference between sequenced individuals. It is impossible to assert that a certain position is an end. It has no cognitive significance, not a concept. It's just an extension and imagination of potential experience. The real infinity is the infinity of completion and conceptual grasping. It promises heterogeneity, including boundaries and endings. As above, as an organic whole, it also means that experience is accessible, meaning understanding, cognition and judgment. It is a holistic view from a holistic perspective, rather than a potentially extended experience.
---