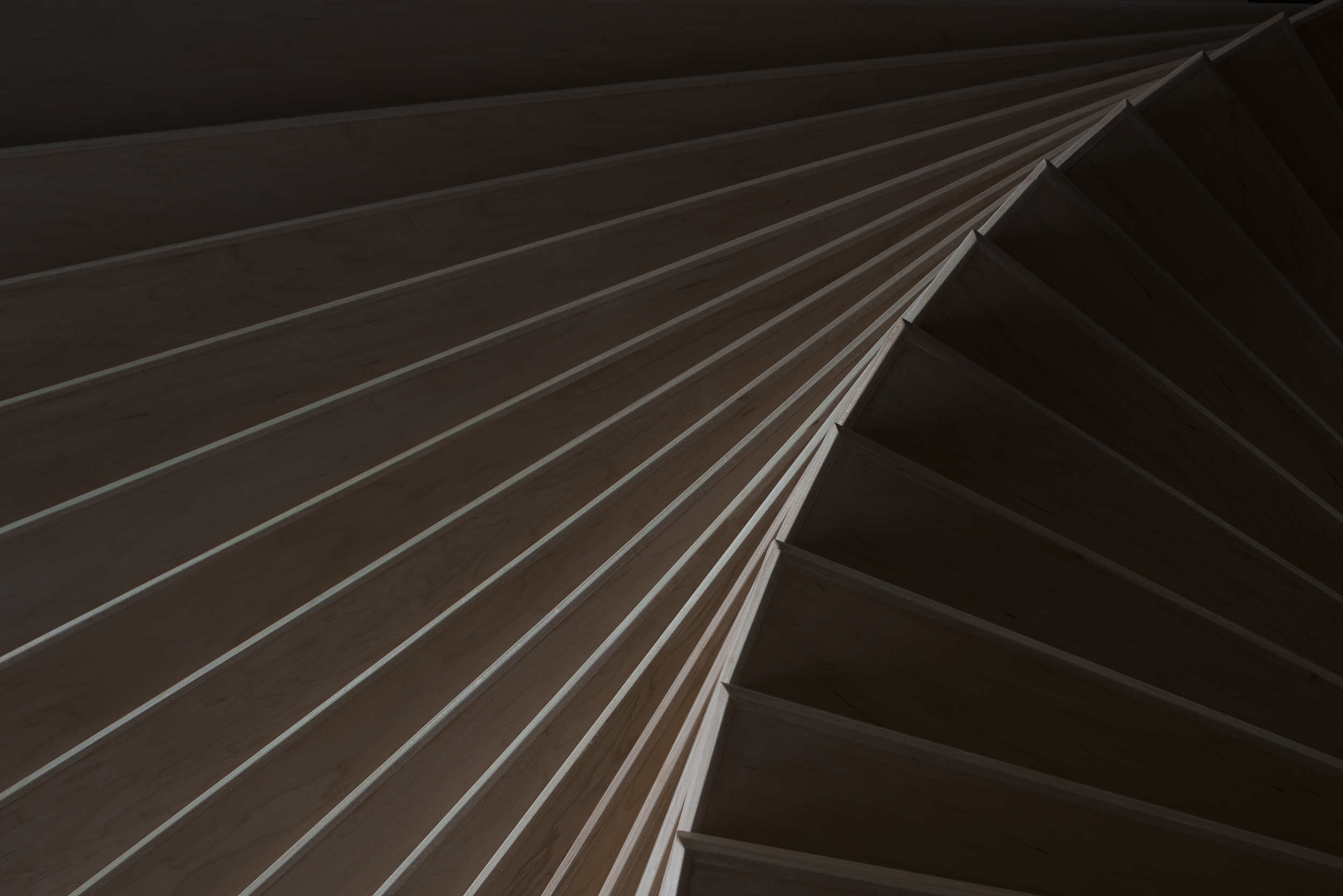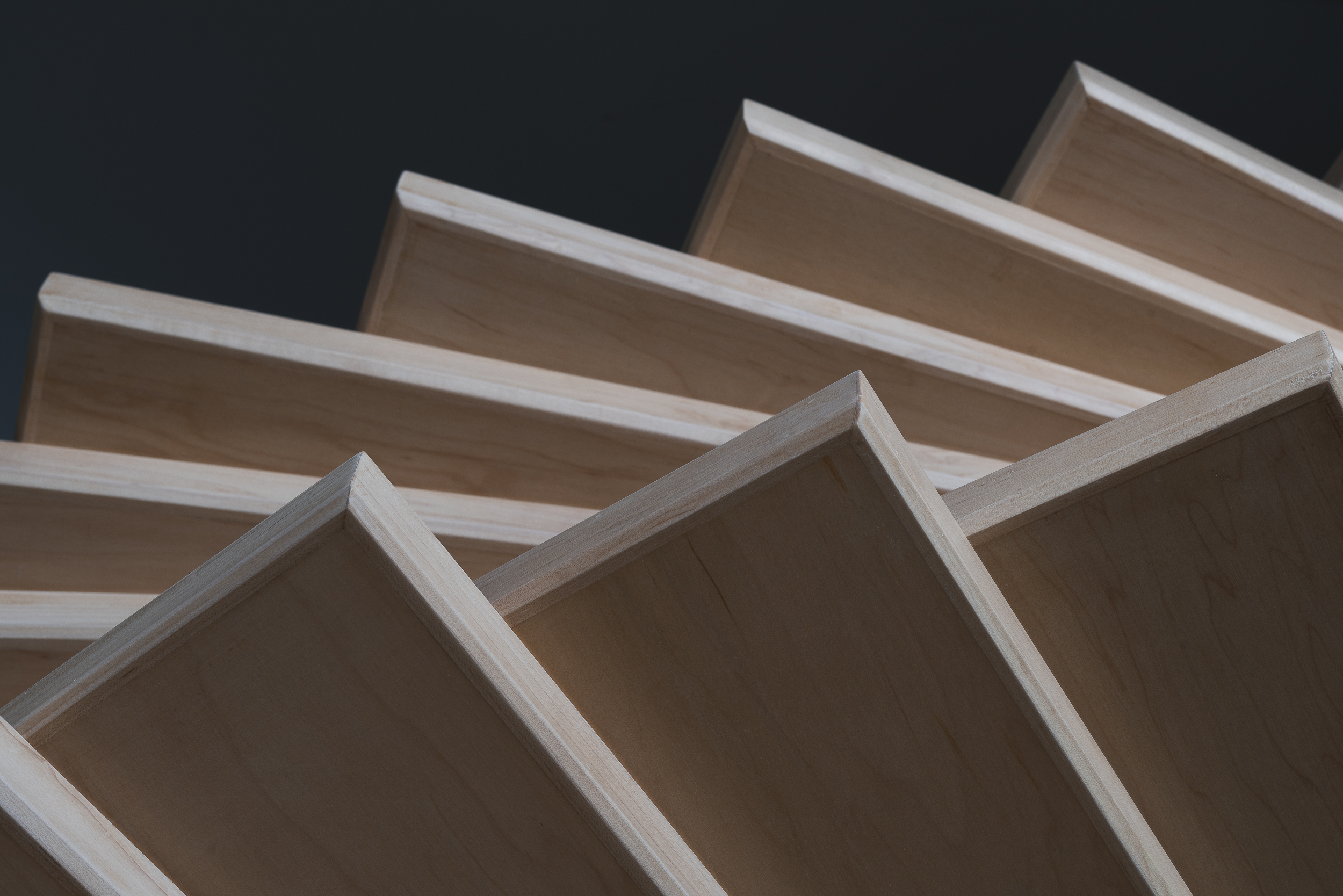 让"木质"成为一种状态,一种氛围,
Let "wood" become a state, an atmosphere,
而不只是"材料"和"材料带来的功能"。
Not just "materials" and "functions brought by materials."
体验"森林性感受"……
Experience the "Forest Feeling"…
---
森林,若抛开其生物特性和自然属性,按我们人类对空间的思维习惯,是没有明显的区域和功能划分的。
Forest, if its biological characteristics and natural attributes are aside. According to our human thinking habits of space, there is no obvious area and function division.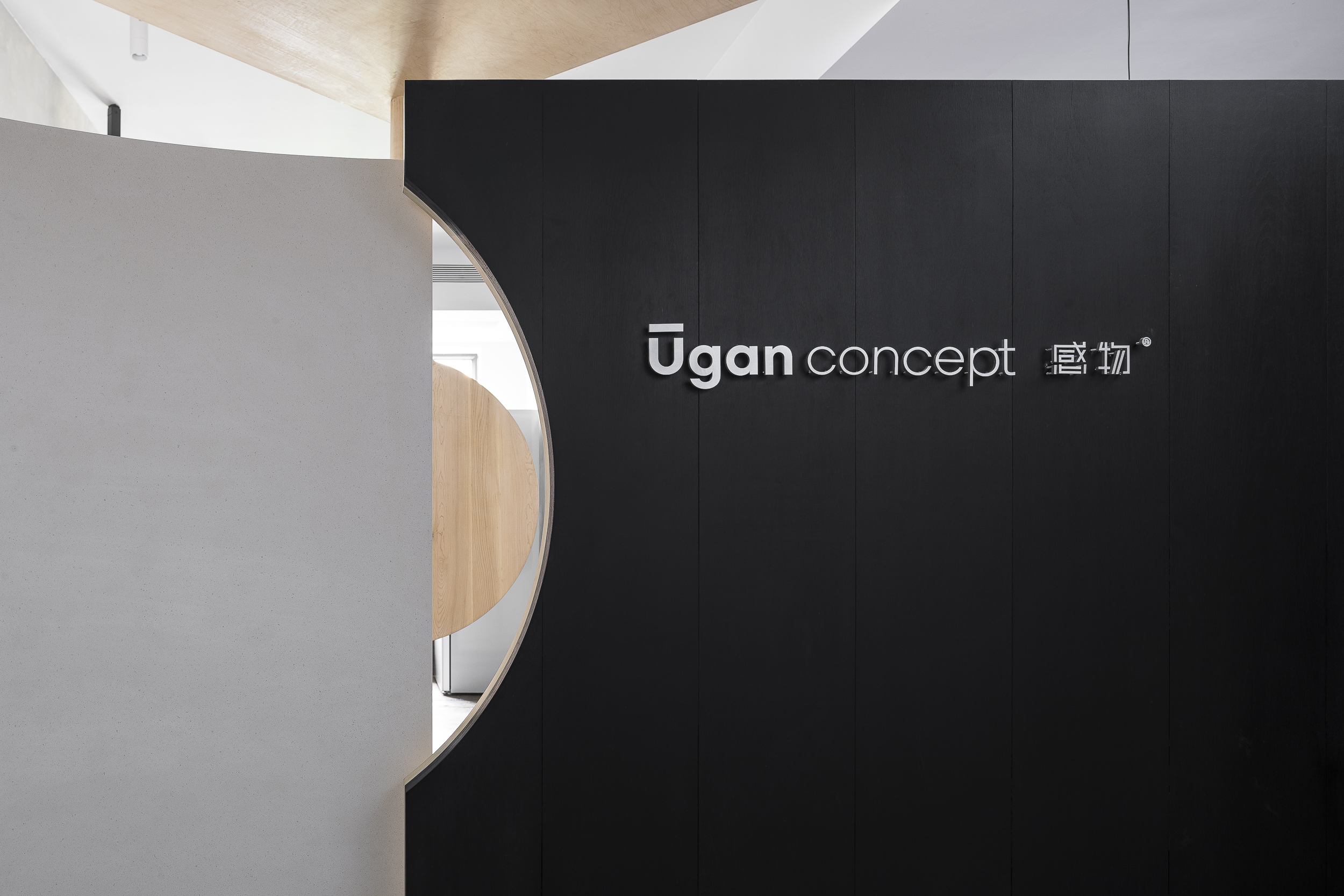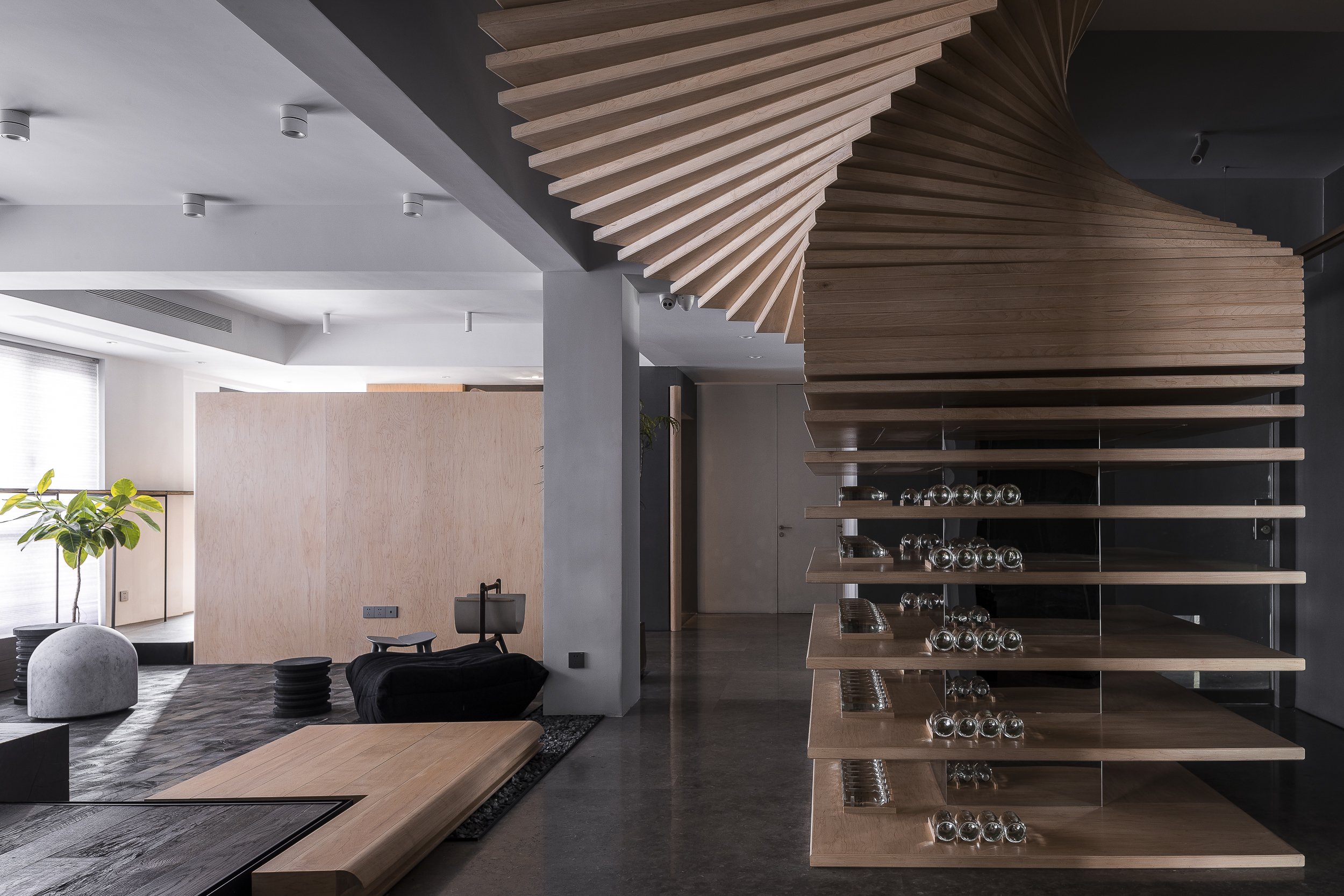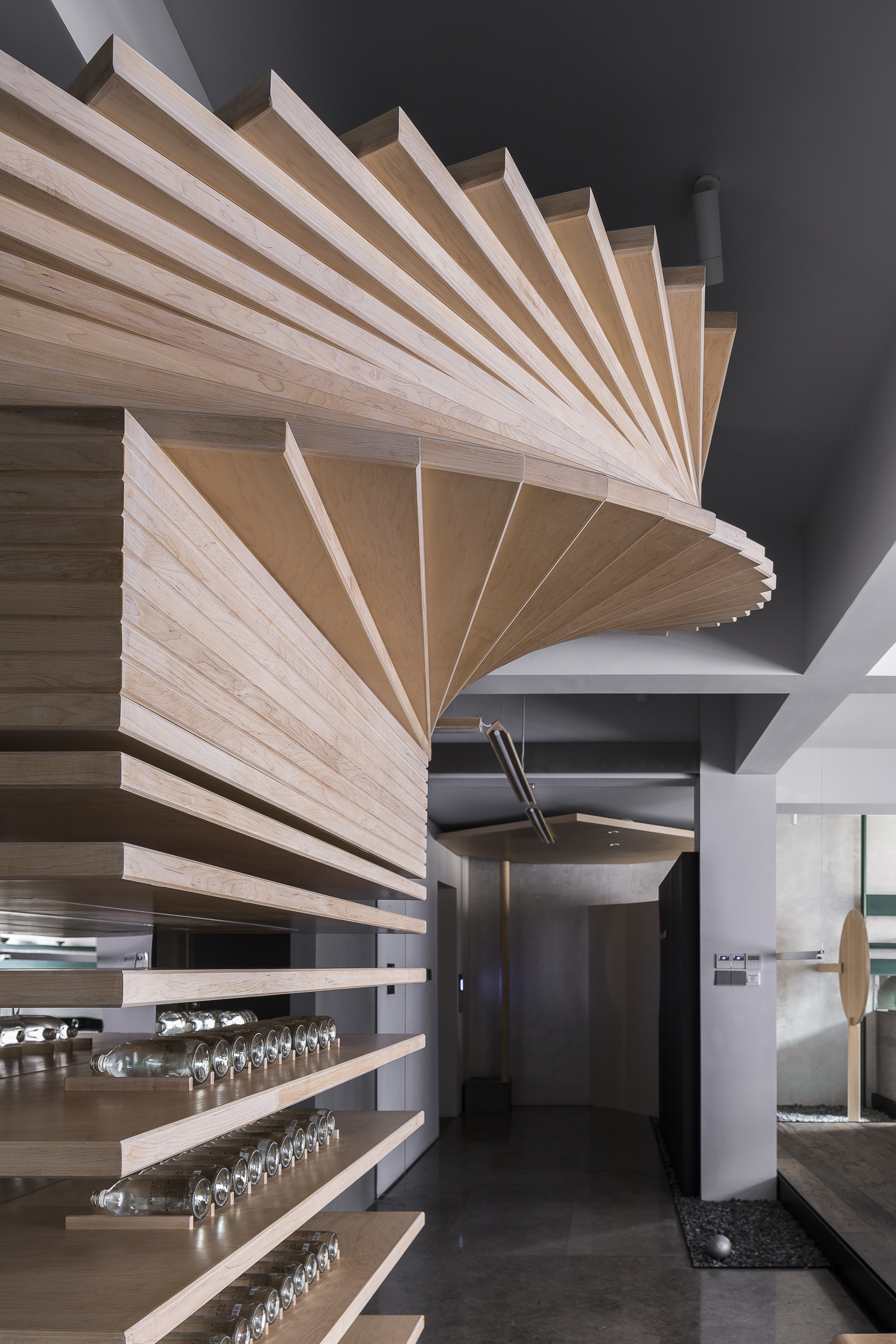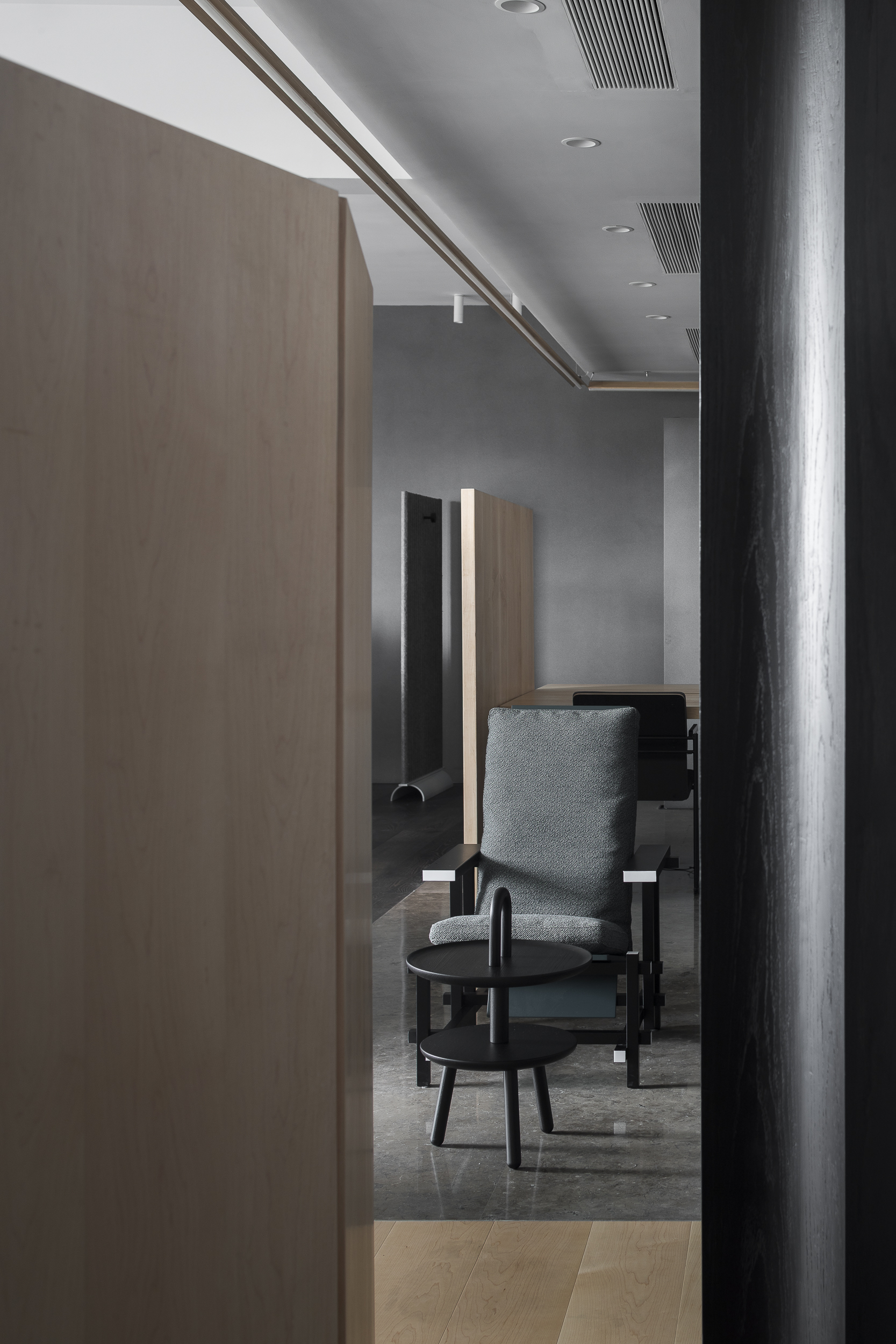 在都市化的生活方式中,我们对事物甚至对自我的精神感知渐渐退化。由树木在其环境下围绕的那种自来的整体性:气觉,风触,光斑,声幽等,产生自我的觉察。
In the urbanized lifestyle, our spiritual perception of things and even ourselves is gradually degraded. The self-consciousness surrounded by trees in its environment: aura, wind touch, light spot, sound and so on, produce self-awareness.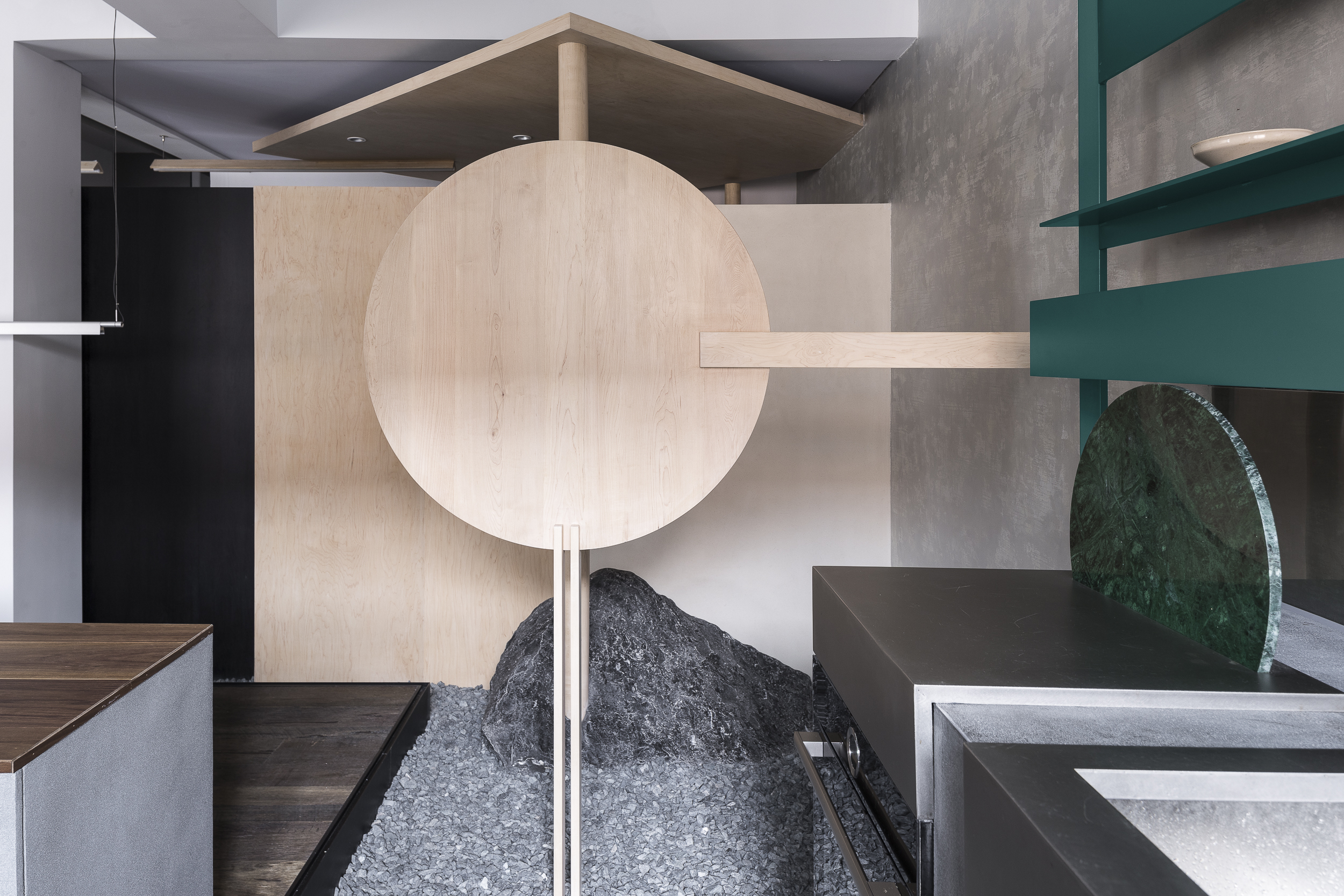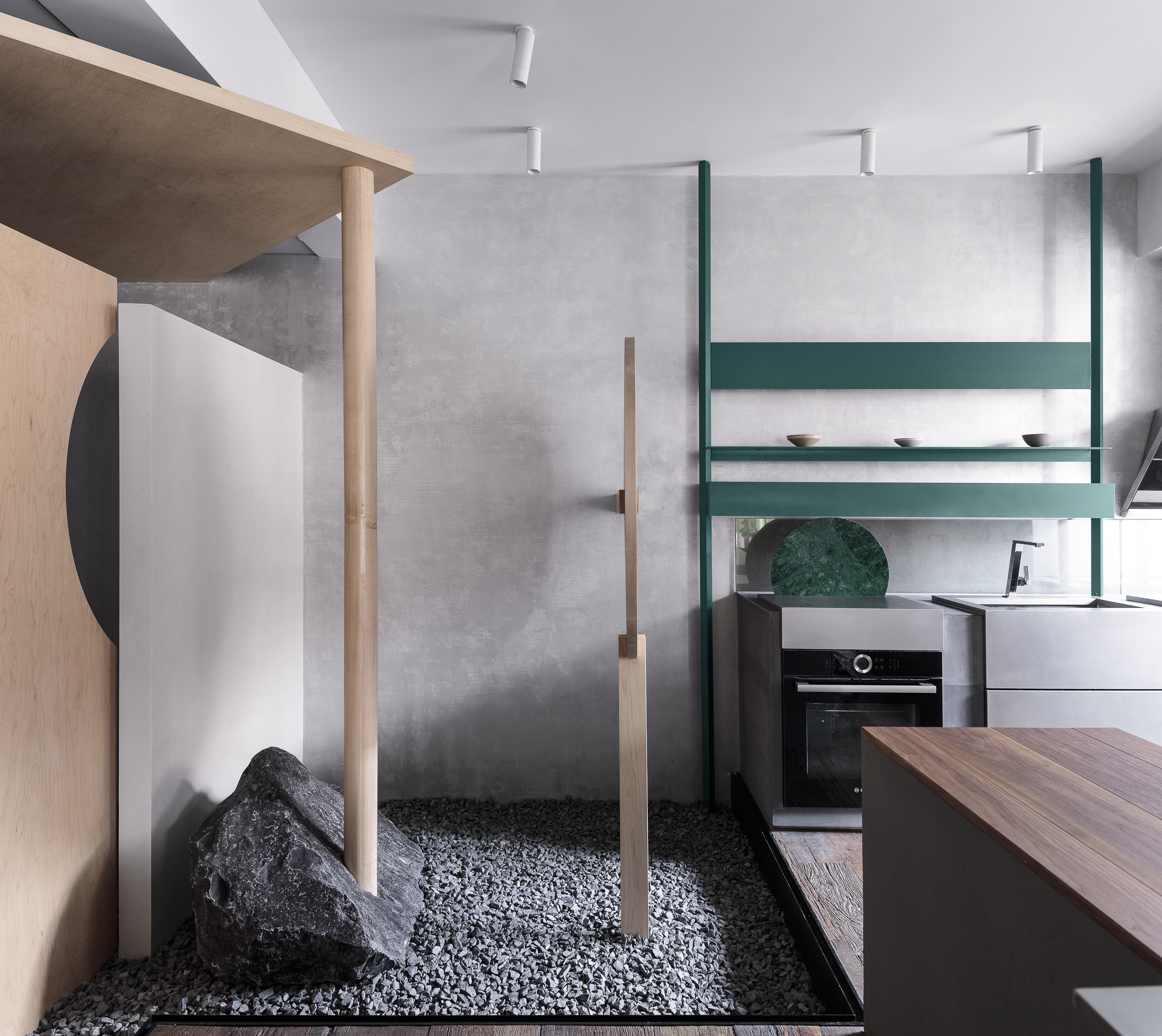 空间的"标志性构筑物"
"Iconic structure" of space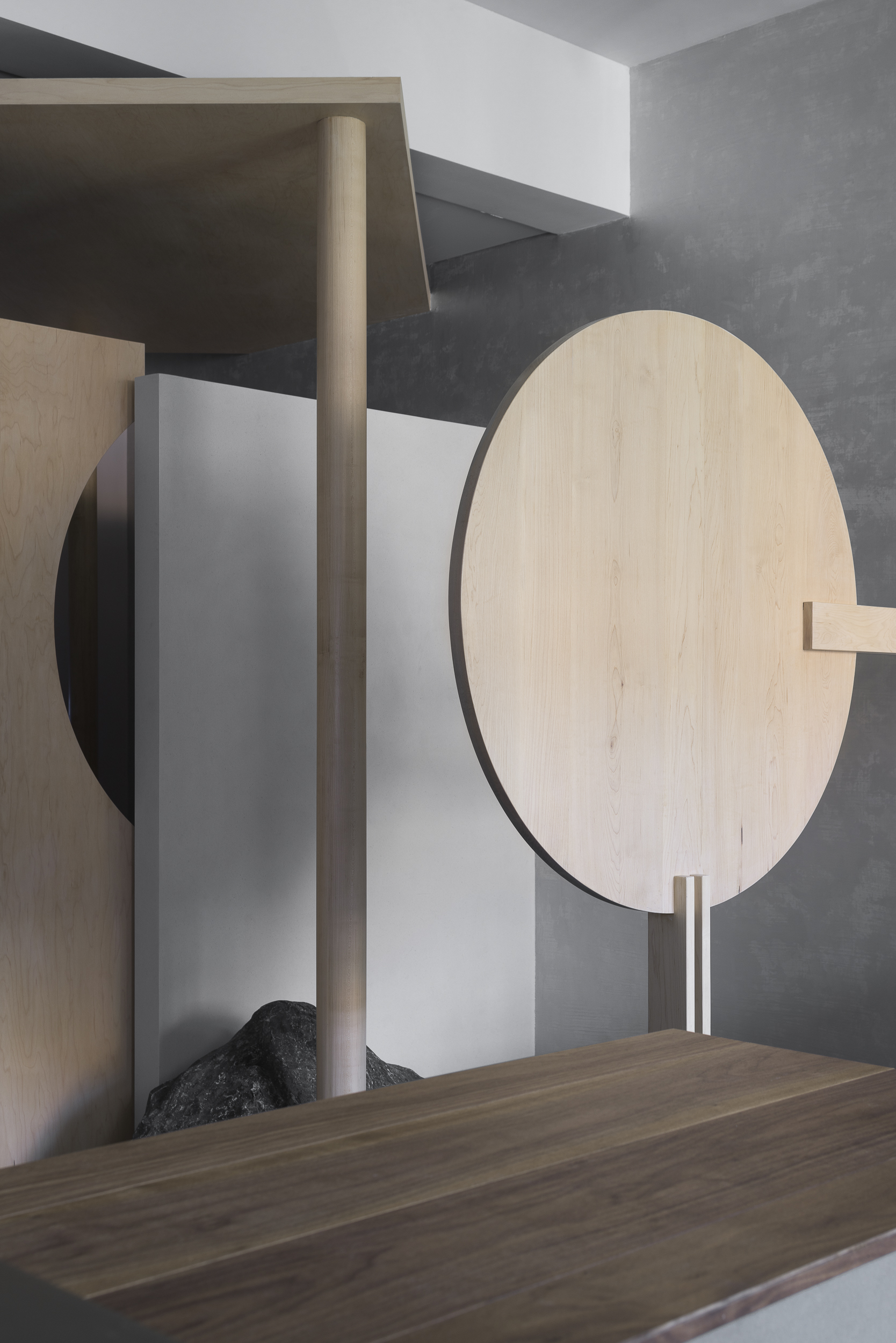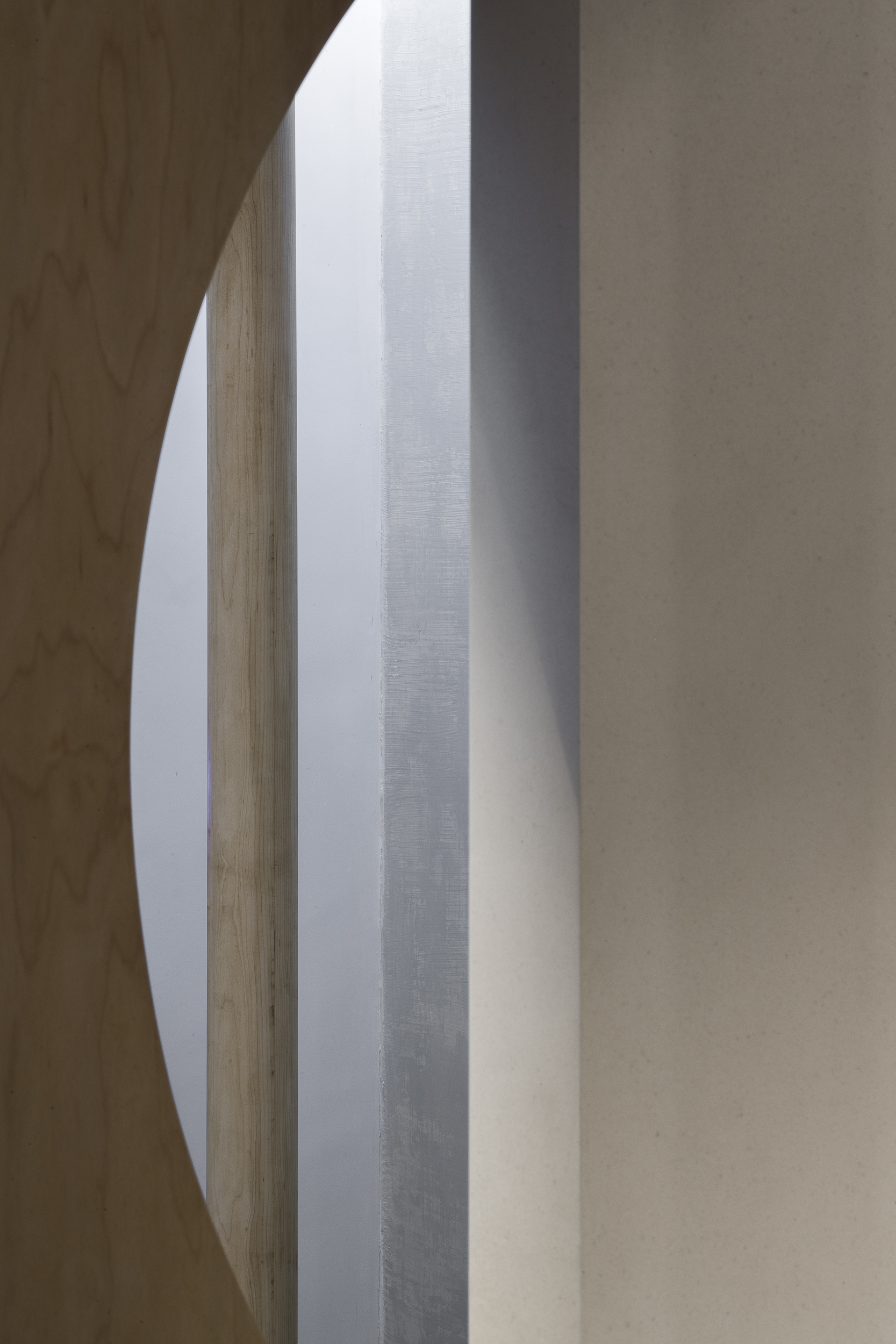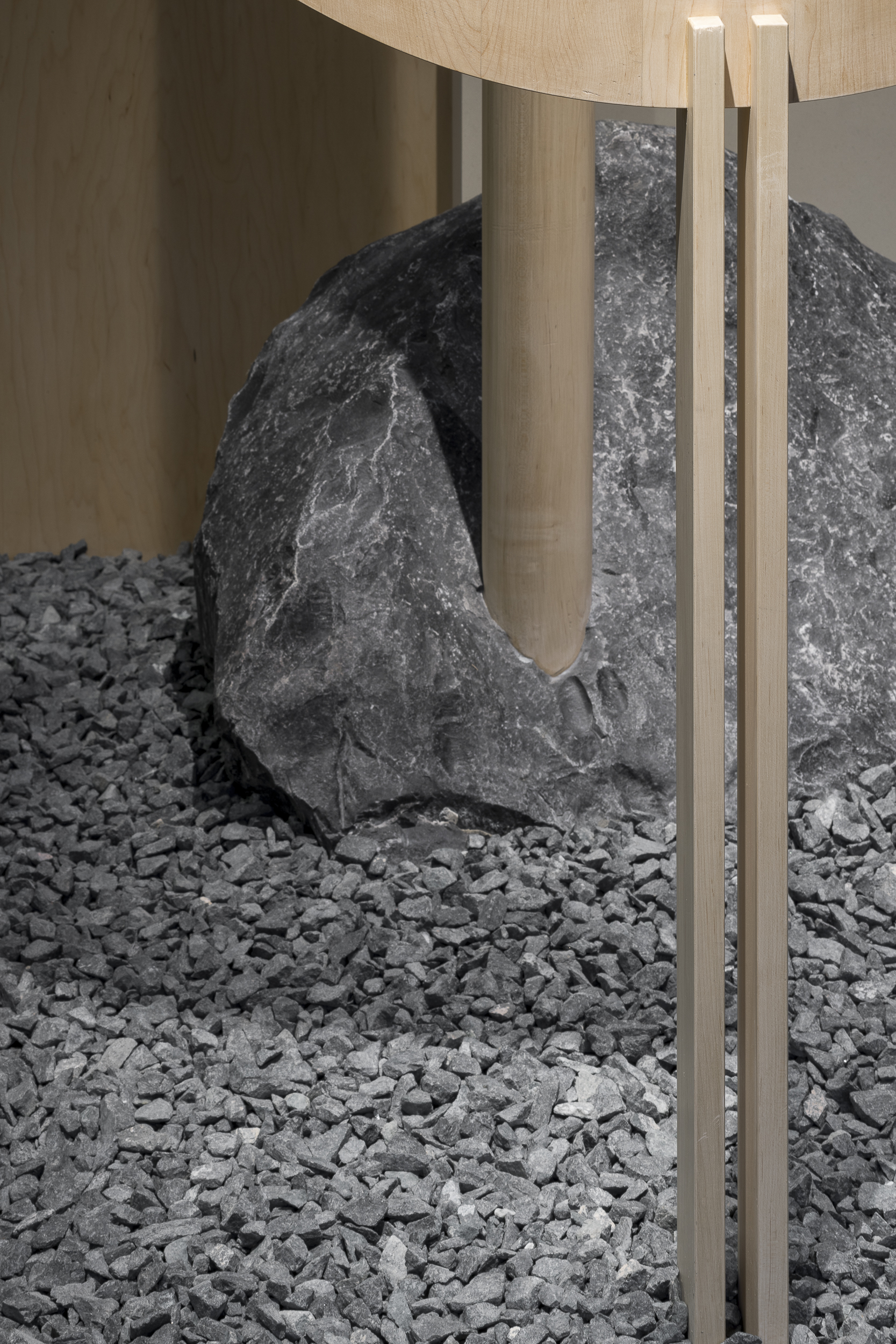 暴露出来的记忆节点
Exposed Memory Node
强化自我意识,它们就像我们生活历程里印象深刻的那几个"事件",我们只记得"感受",却无法还原事情的真相;有时候,我们需要和"它"独处一会儿。我们将这些记忆碎片堆叠在空间里,让使用者与它产生对话。
Strengthen self-awareness. They are like those impressive "events" in our life. We only remember "feelings" but cannot restore the truth of the matter. Sometimes, we need to be alone with "it" for a while. We stack these memory fragments in space, allowing users to have a dialogue with them.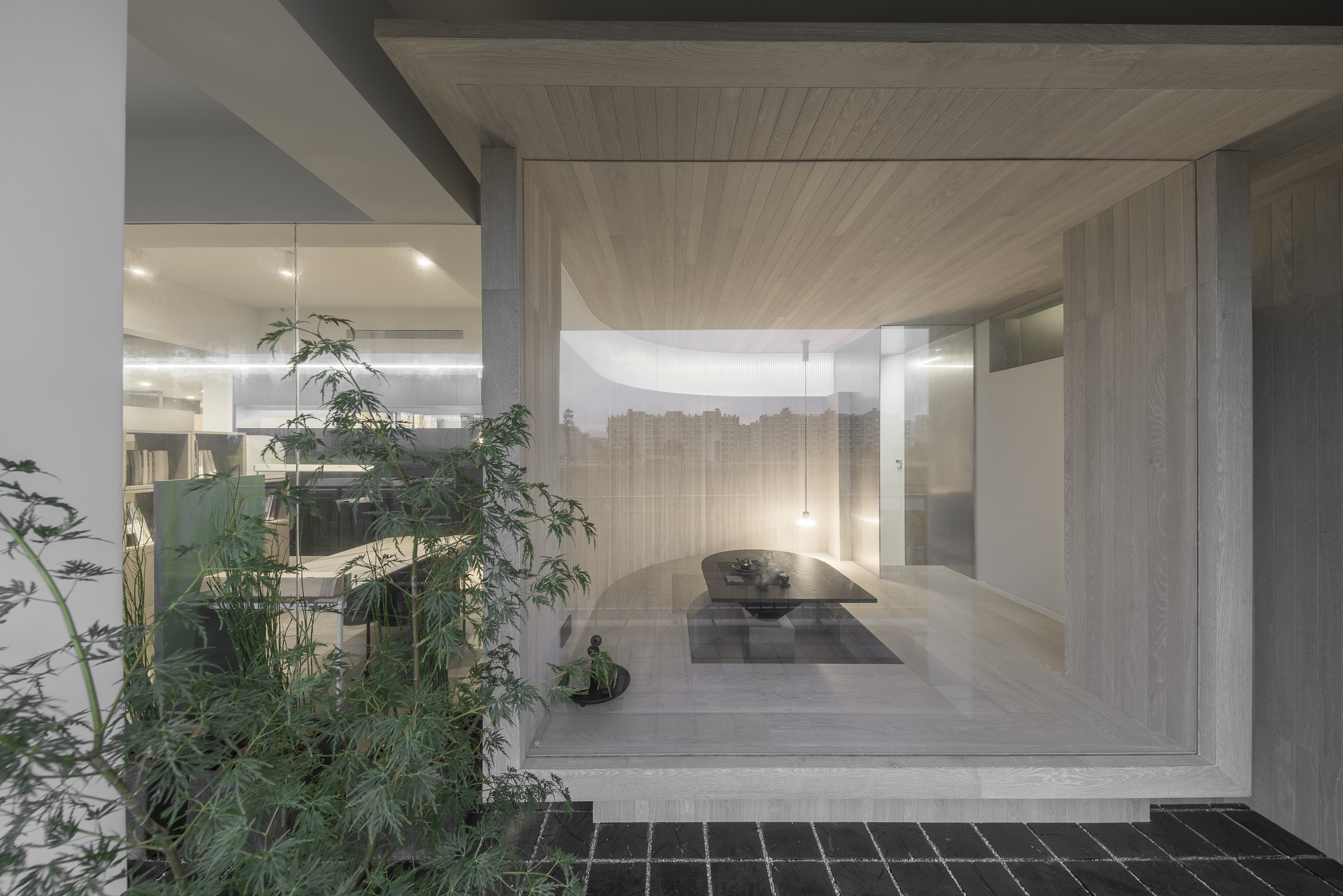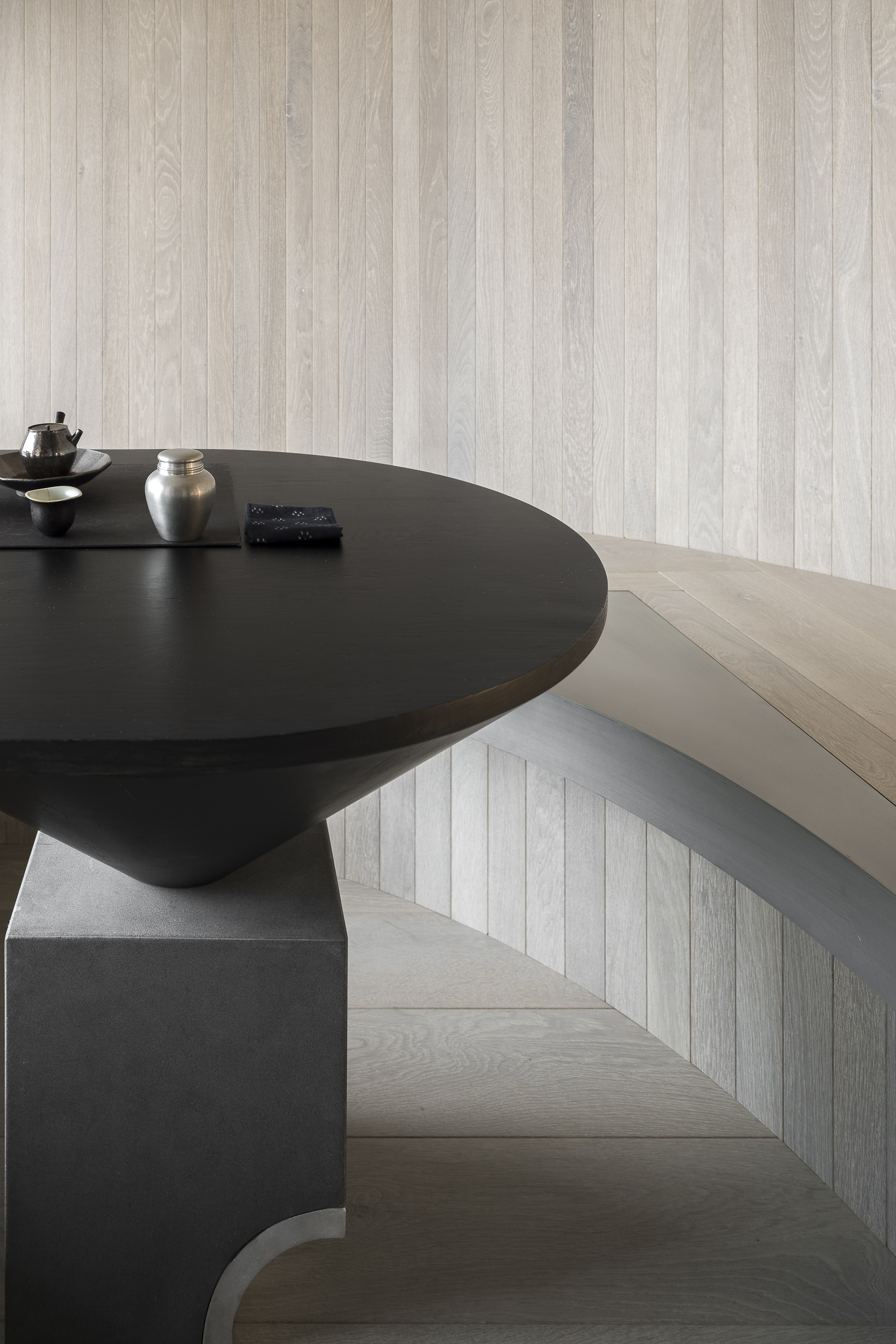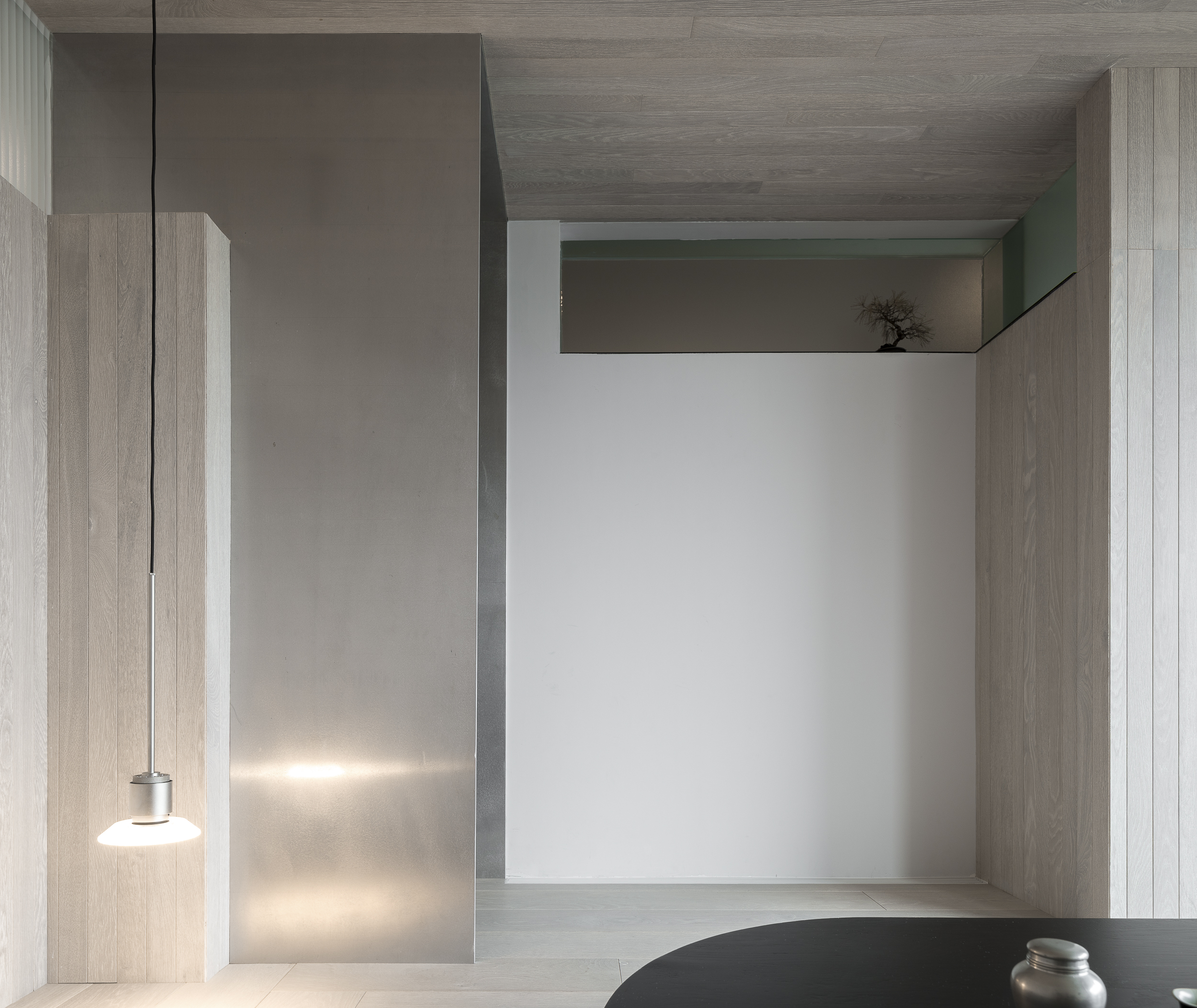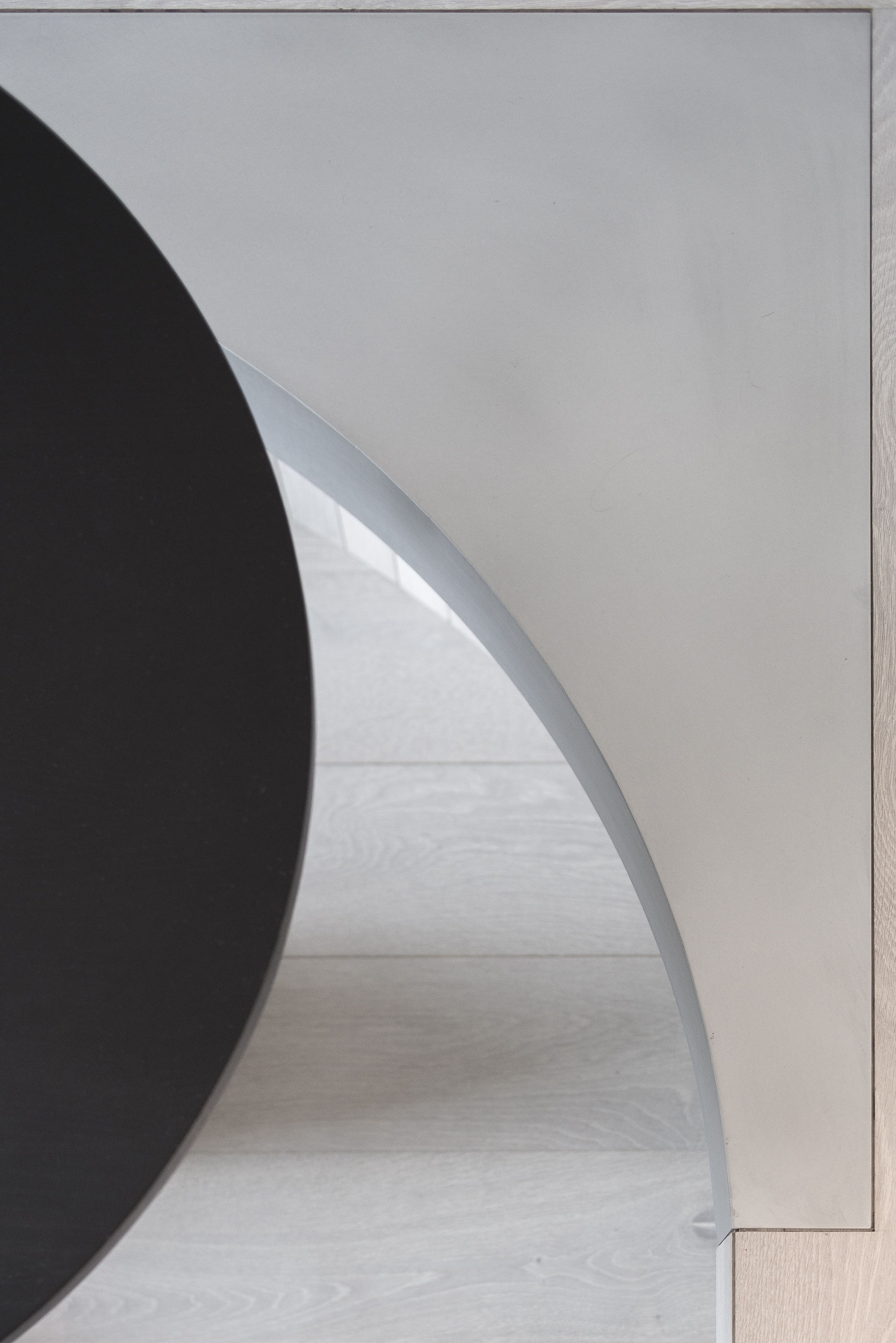 其由内而外的精神模糊了关系
Its spirit from the inside out blurs the relationship
身处森林时,我们既不会按照不同植被间的分层来识别自己所在的区域,也不会根据特有的路径走向某个目标。
When in the forest, we neither identify the area where we are based on the layers of different vegetation, nor do we follow a unique path to a certain goal.
This is the so-called sense of borderlessness.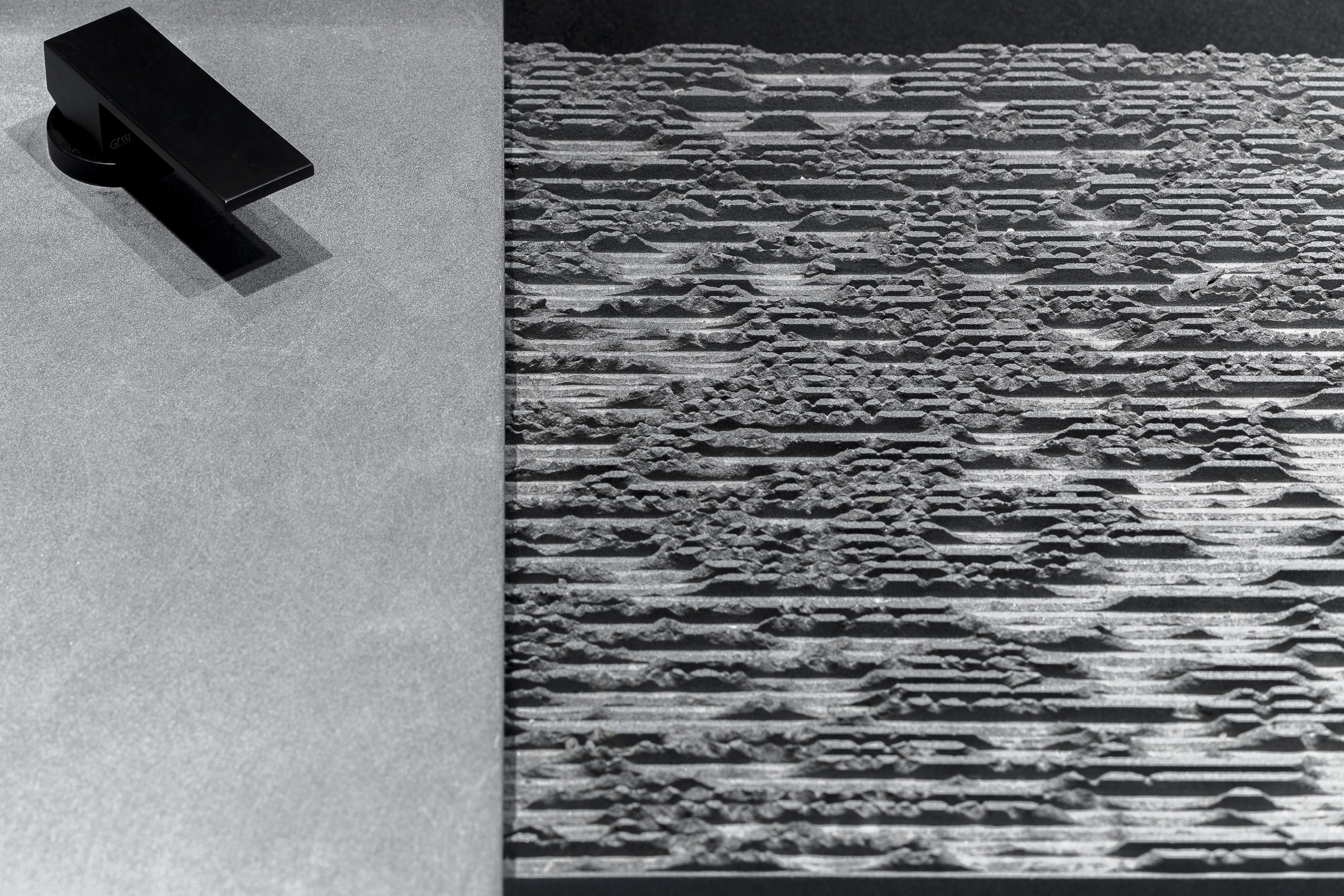 材质下木石的隐喻
The metaphor of wood and stone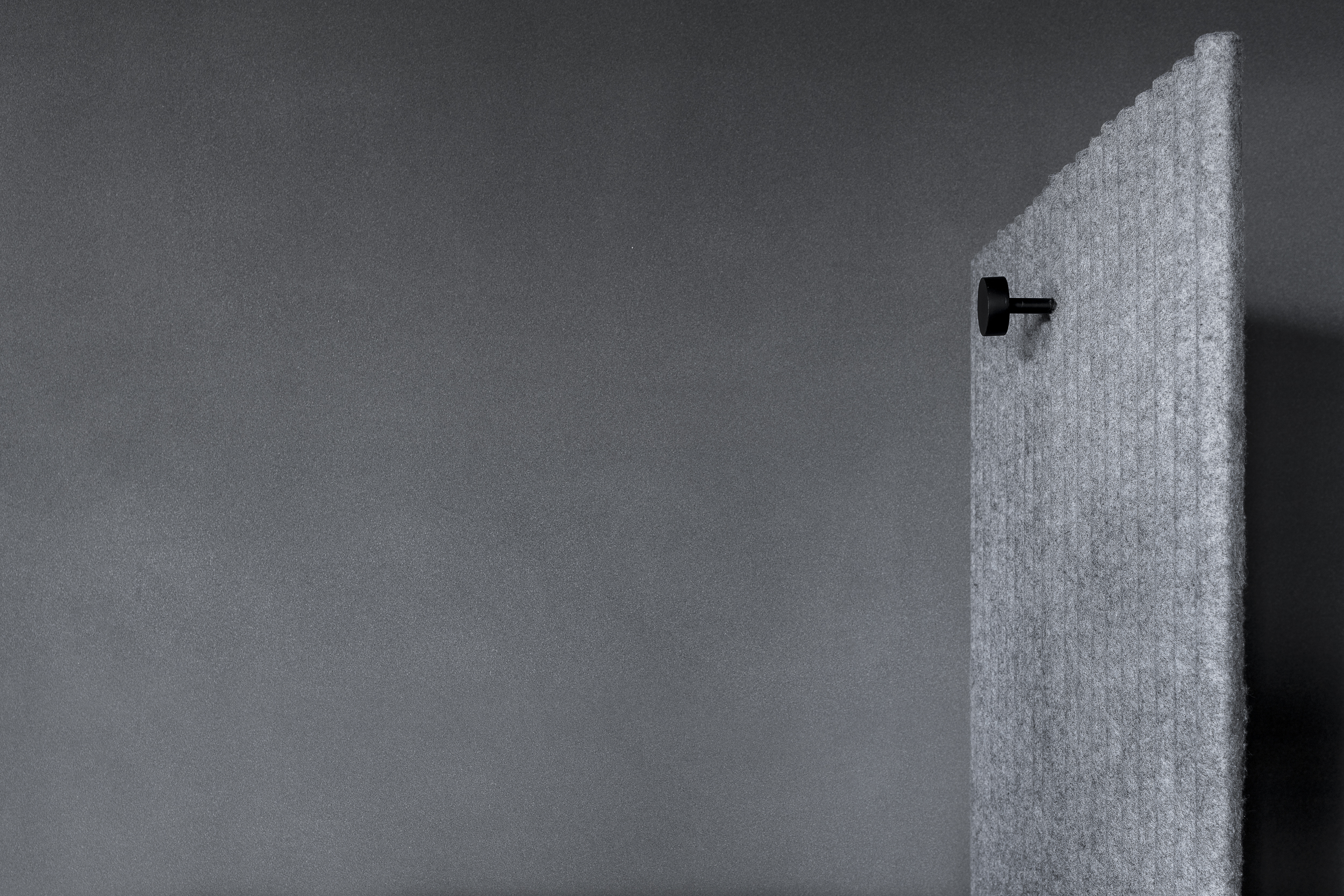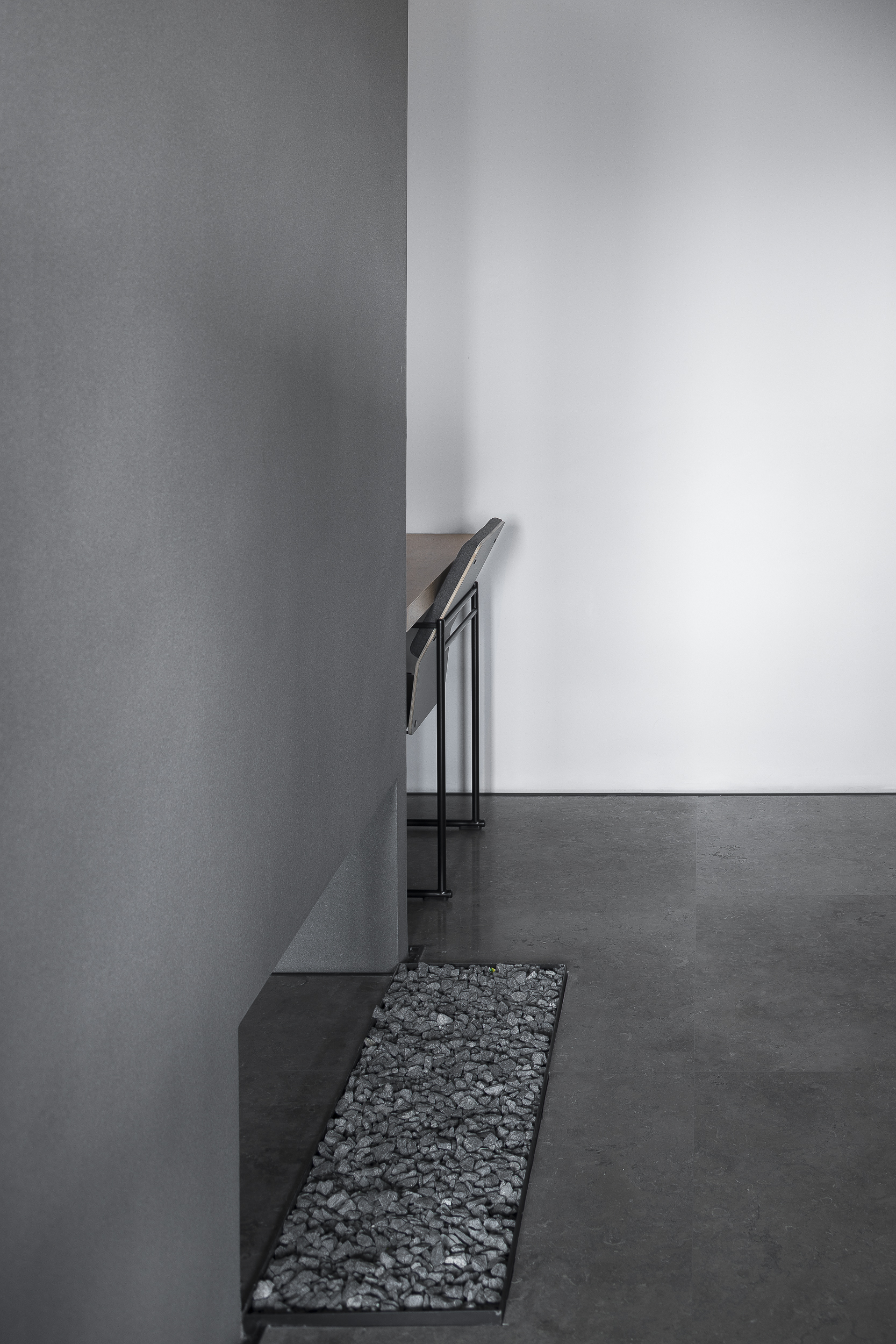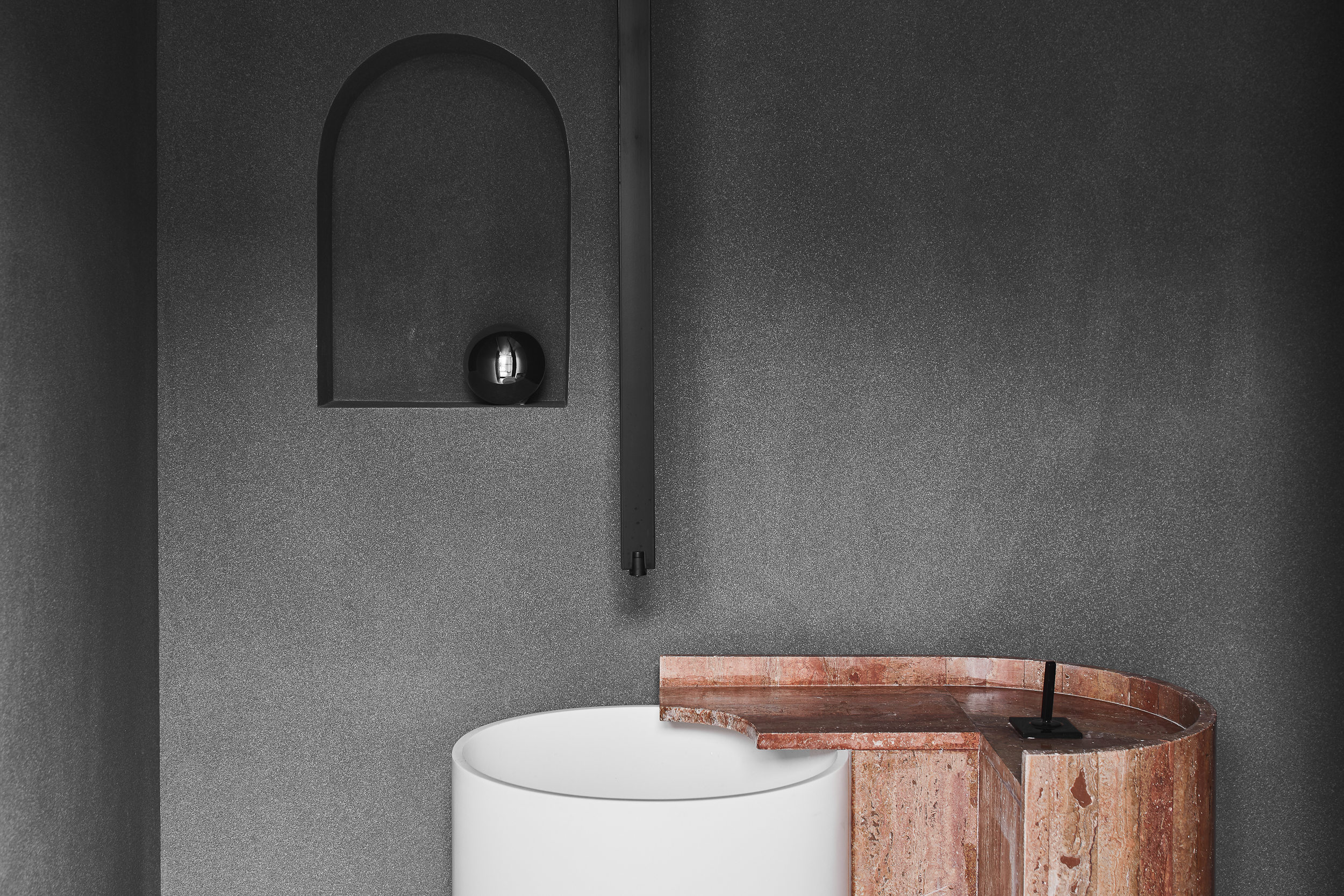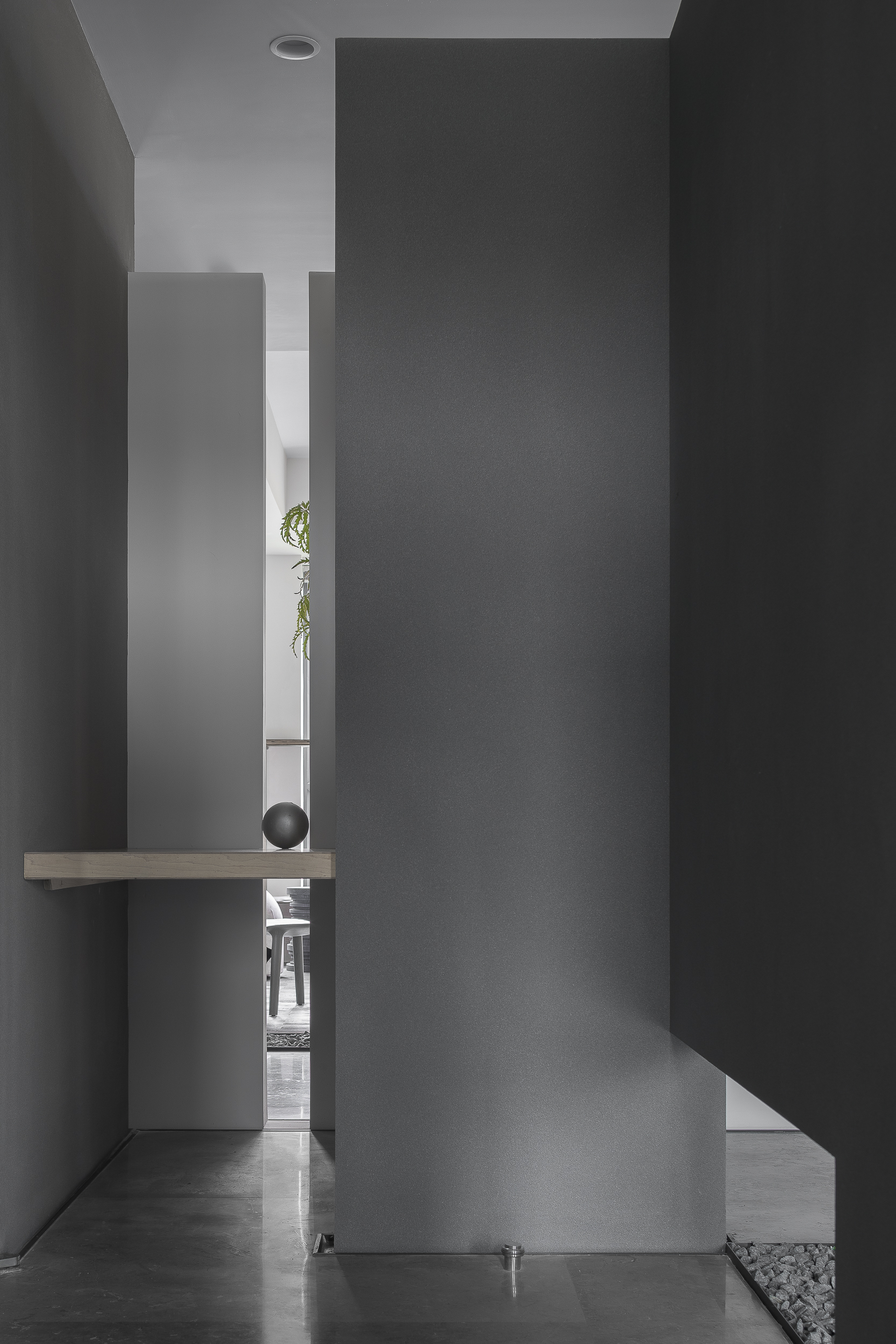 建筑内的流通性由抽象的形体来隐喻,让由外而内的心理感受,自然发生;打破建筑里作为"半阻隔"用的重要部件,介入新的容器,进而地,其由内而外的精神也模糊了内部与外部的关系。
Circulation in the building is metaphorized by the abstract shape, allowing the psychological feeling from the outside to the inside to occur naturally. Breaking the important part of the building as a "semi-blocking" in the building, intervening in a new container, and then, from the inside to the outside. The spirit also blurs the relationship between internal and external.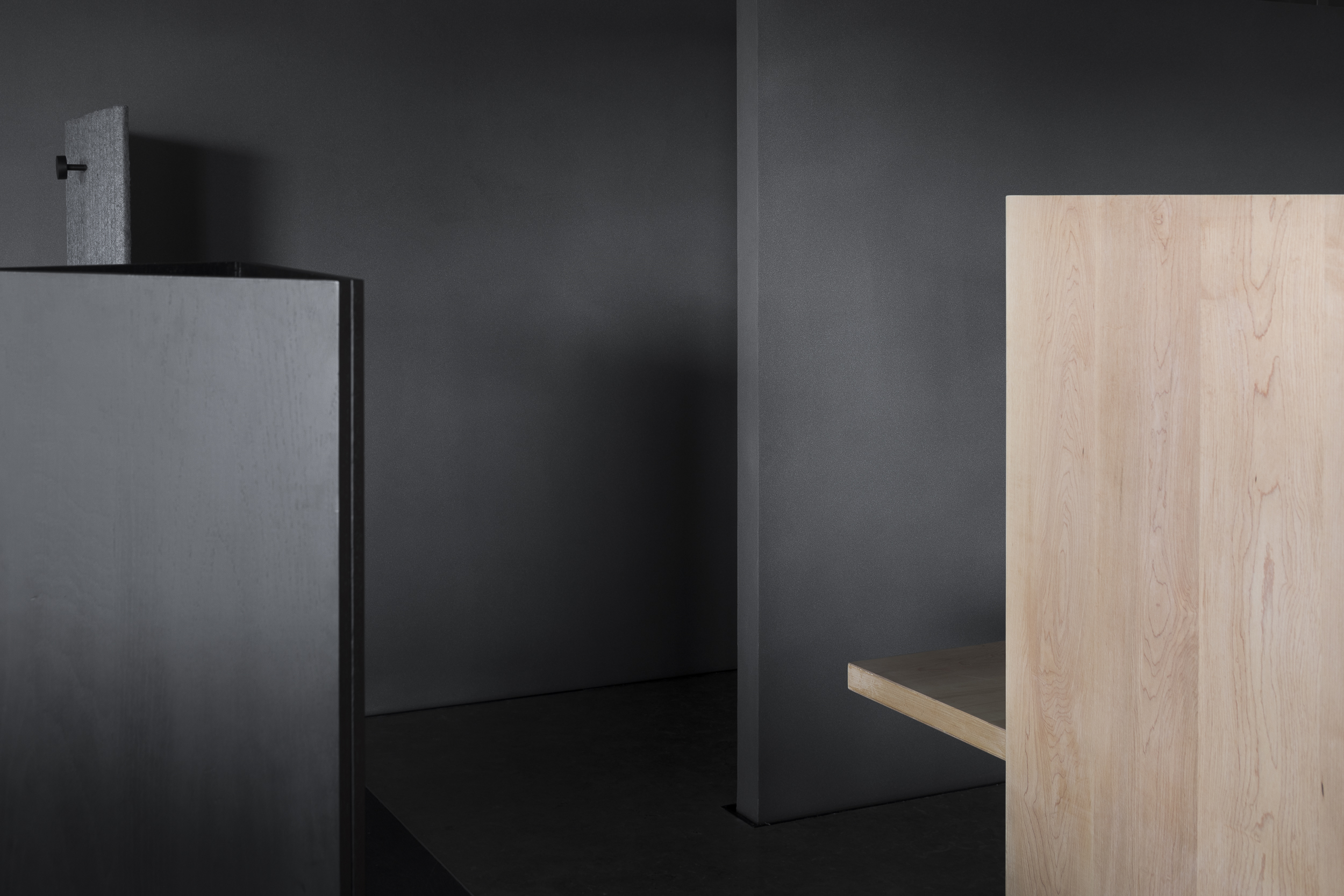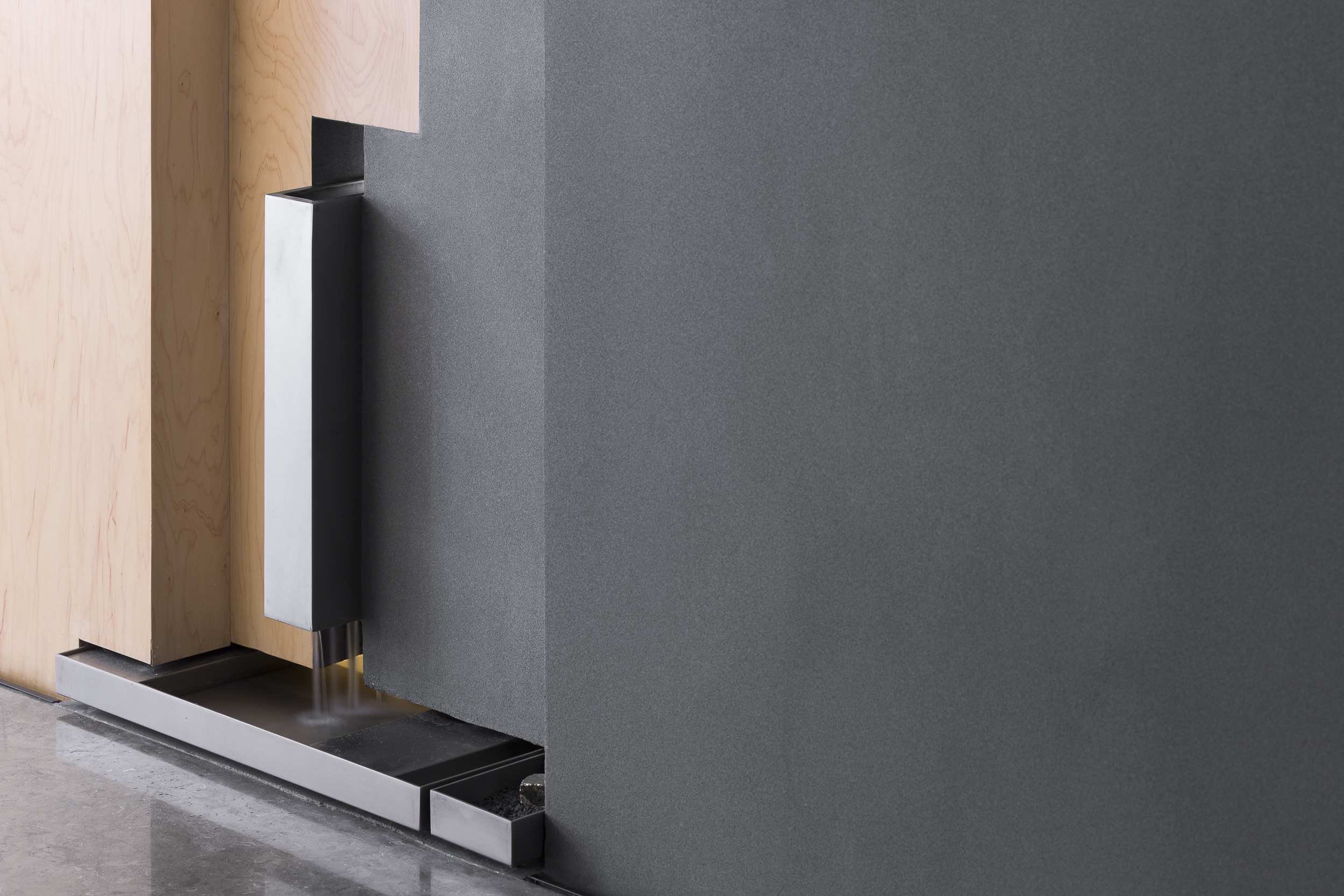 每一处都能相互渗透
Everywhere can penetrate each other
除了物理上的,那些在使用中常常因为功能或是视觉盲区而被我们忽略的区域,同样会变成某种难以逾越的边界,让我们无法靠近。这限制了我们的内心感受的发展。
In addition to the physical, those areas that are often overlooked by us due to functions or visual blind spots in use will also become some kind of insurmountable borders that make us unable to approach. This limits the development of our inner feelings.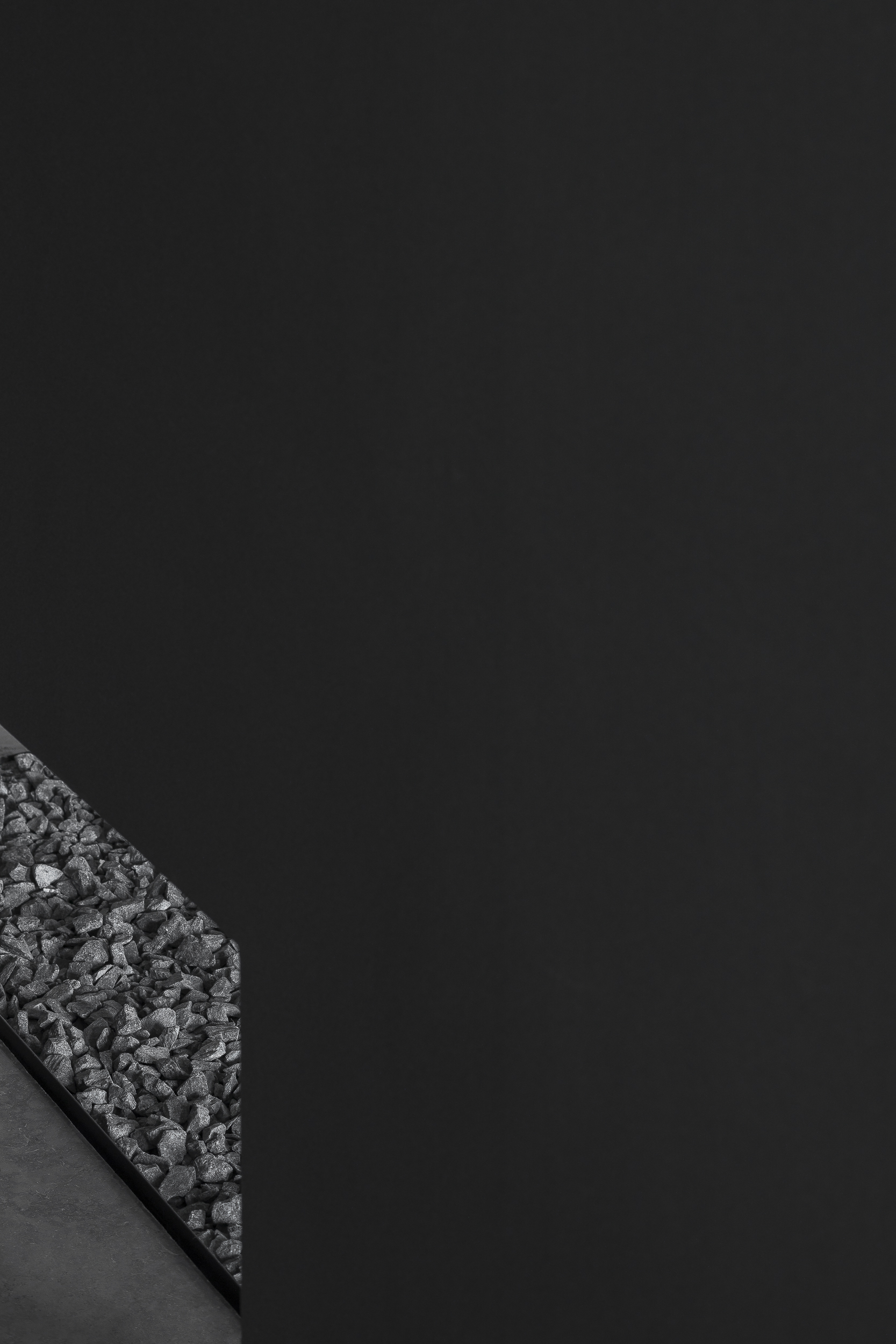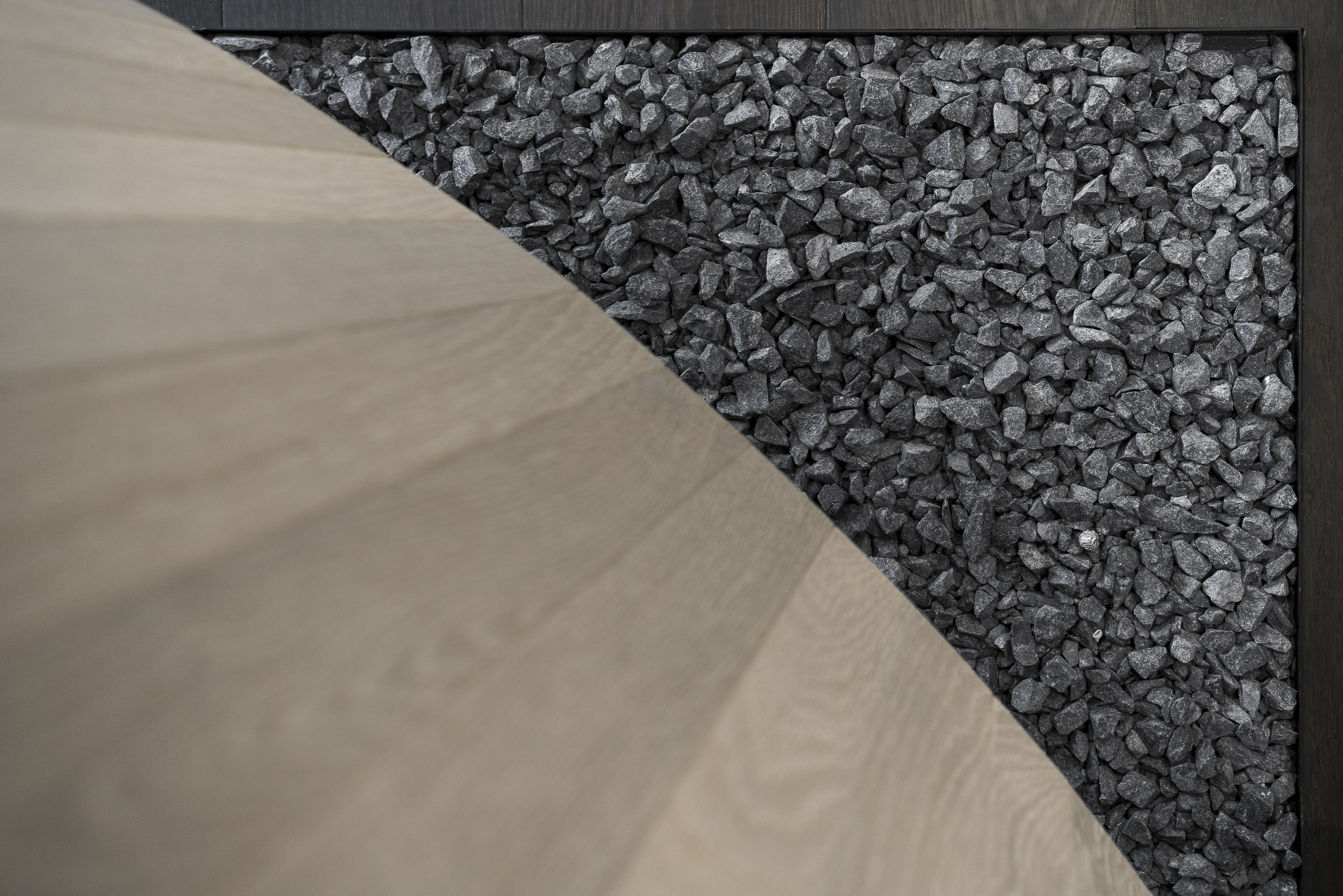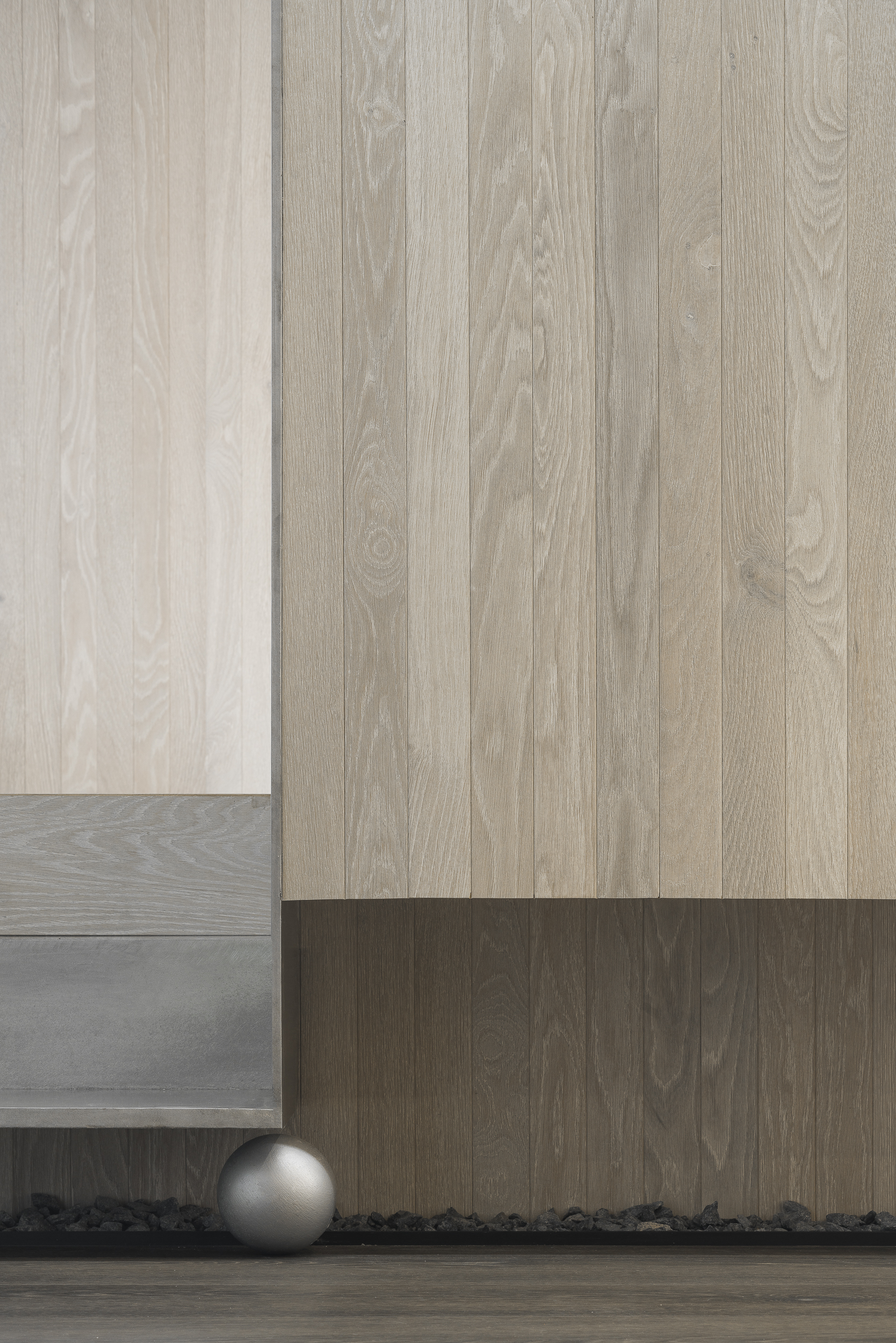 而物化无法靠近的角落空间并使之产生某种节奏感,使这些看上去不为何物的造型,一并成为了这个空间的"标志性构筑物",再次扩大了心理体验的区间,强调了空间的无边界感受。
The corner space that cannot be approached by materializing and creating a certain sense of rhythm makes these seemingly unconventional shapes become the "iconic structures" of this space. This once again expands the range of psychological experience and emphasizes the borderless feeling of space.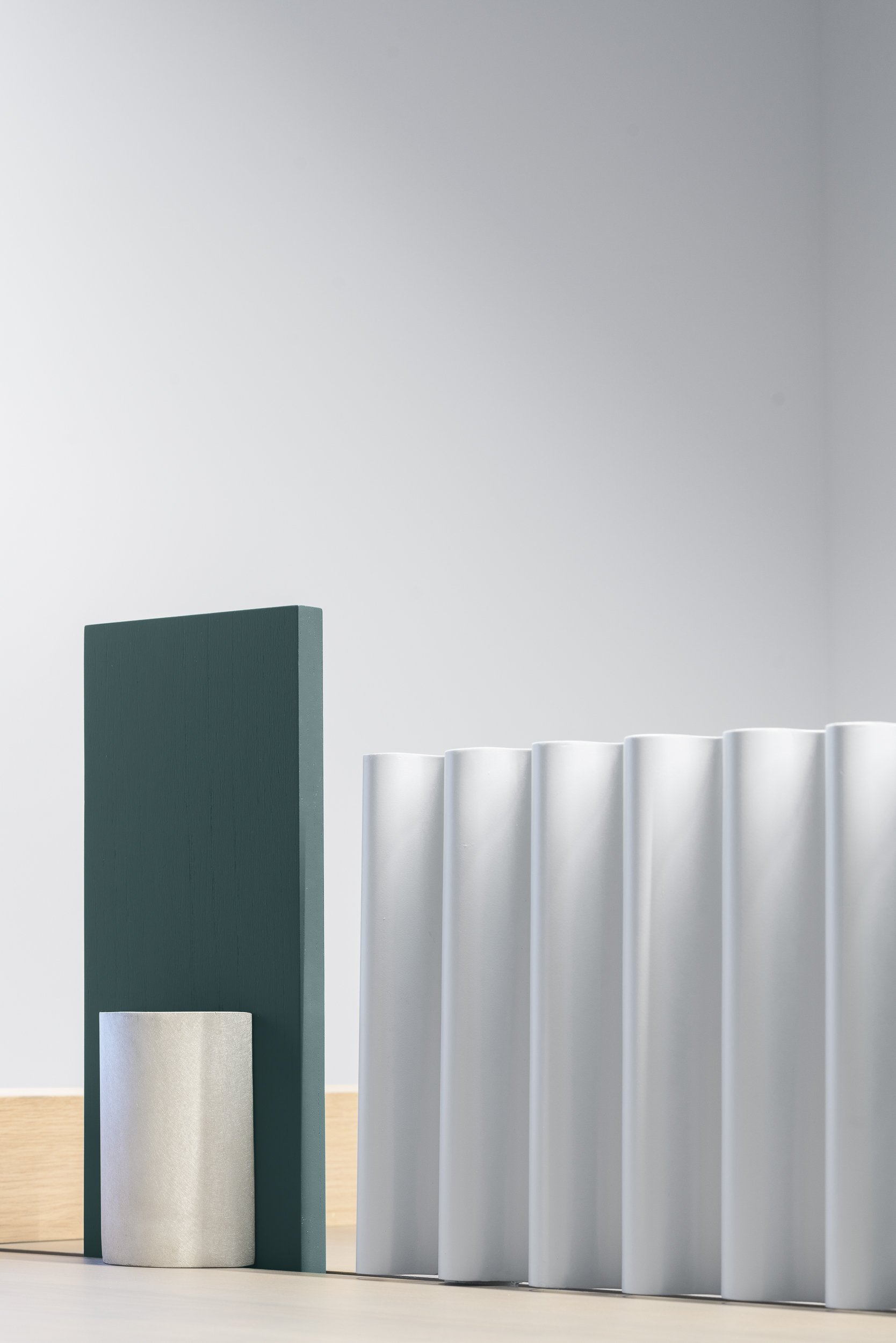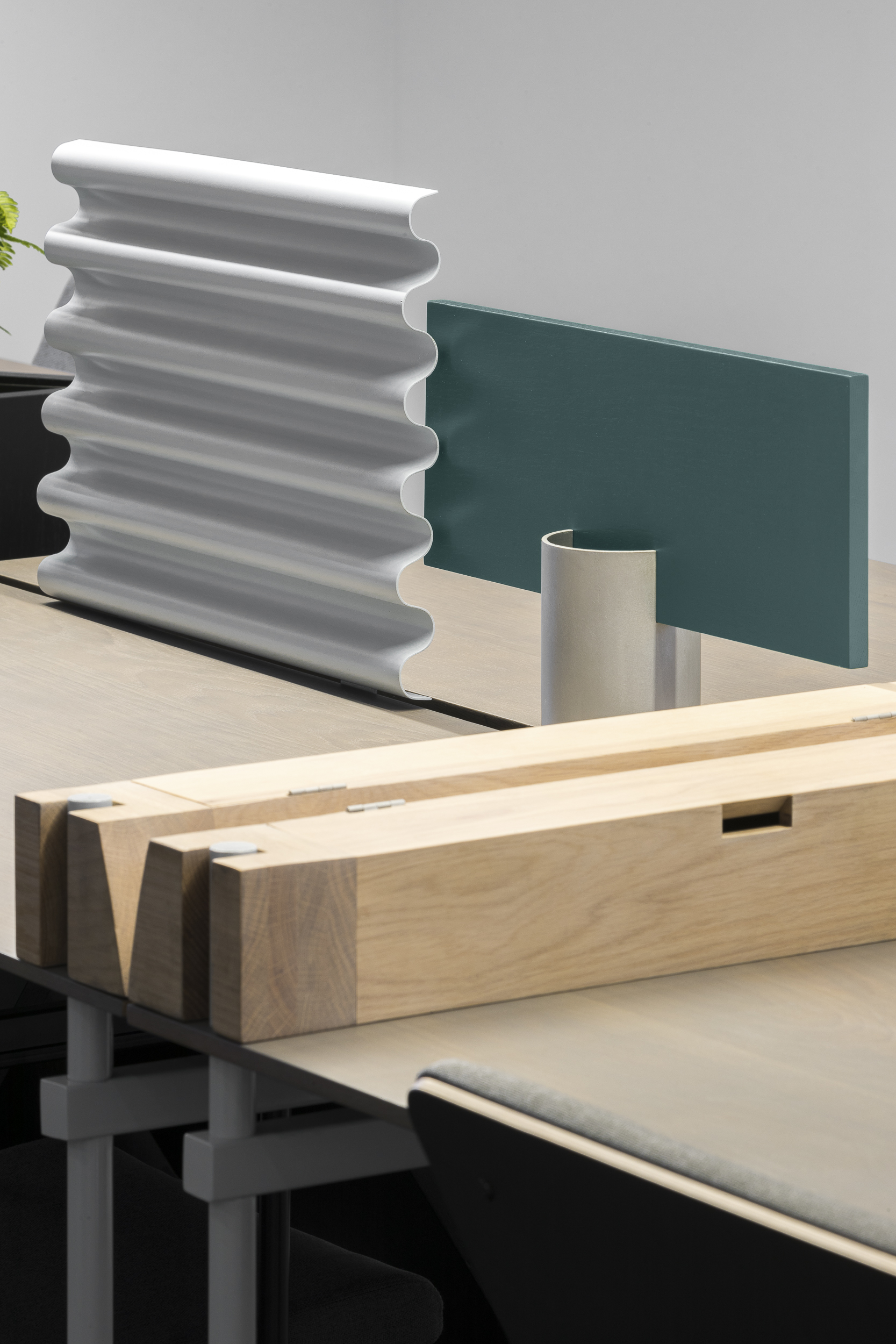 设计其实都是依托于人而存在的,我们在与空间及其内部物件"发生关系"的时候,它才作为它存在并带给人不同的心理及生理体验。
Designs actually exist based on people. When we "relate" to space and its internal objects, it exists as it and brings people different psychological and physical experiences.
---