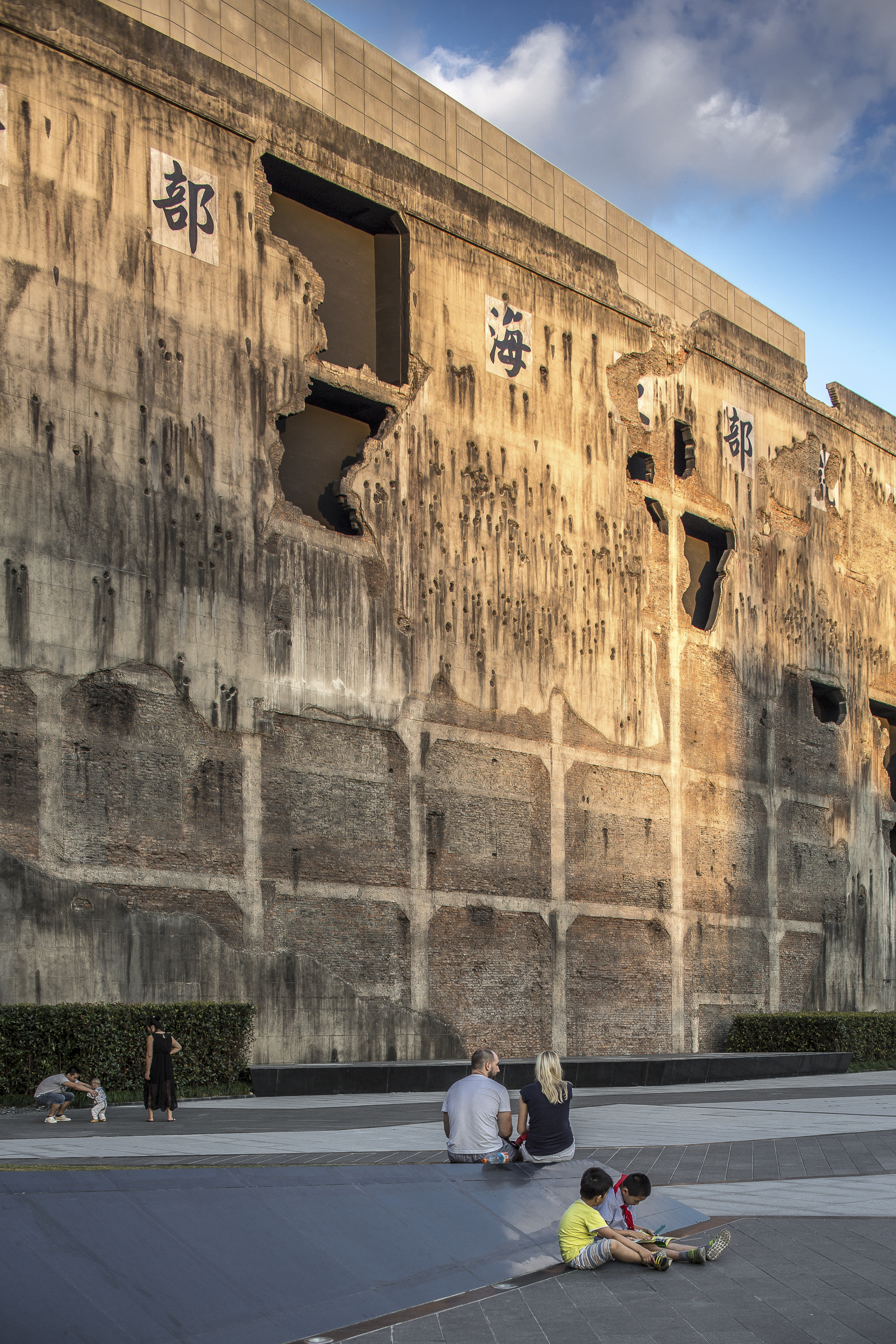 "和平"与"战争"
"Peace" and "War"
---
▼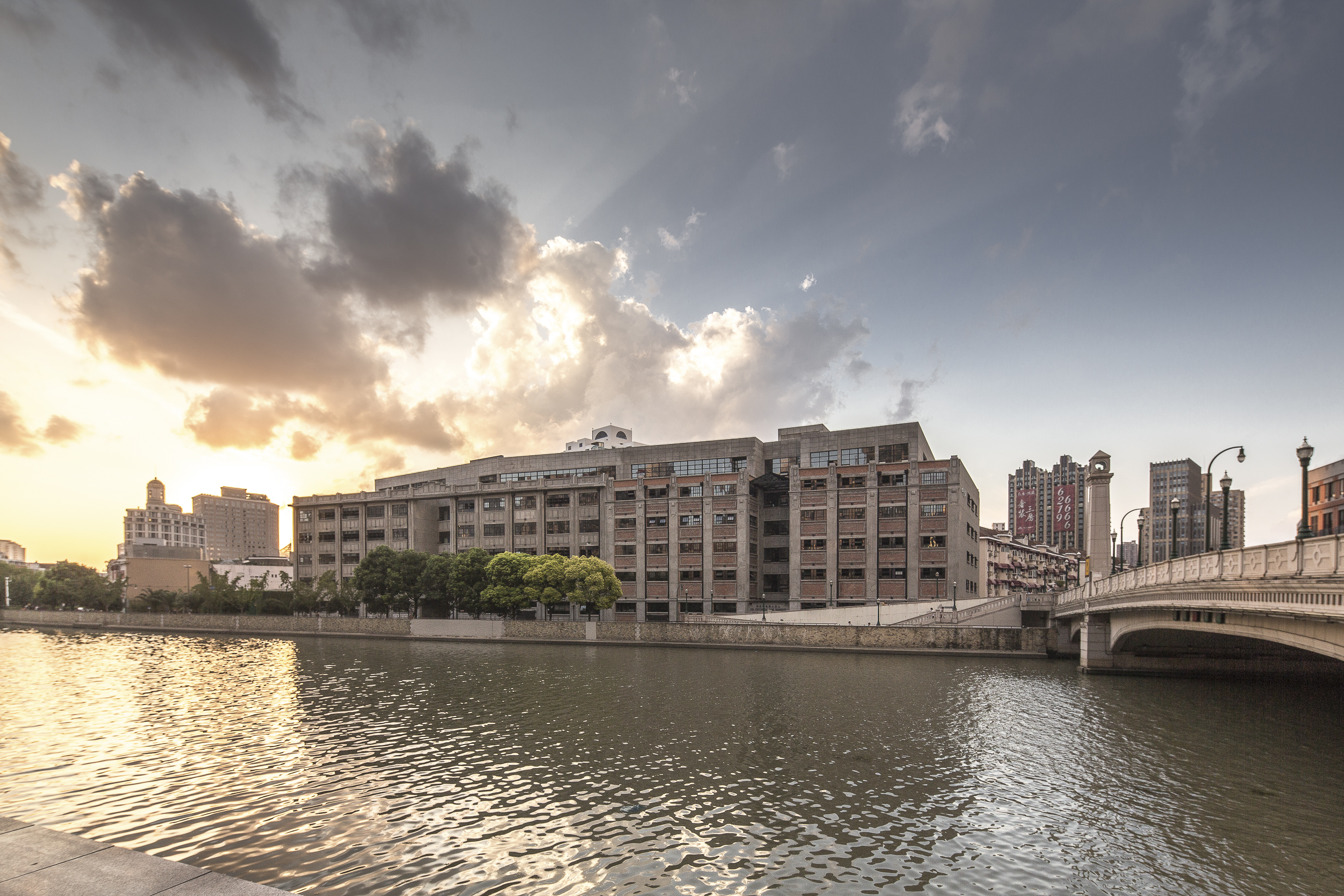 霞光漫天仿佛回到战火年代,四行仓库仍矗立于苏州河畔,如同一座卧碑,为后来人揭示着曾在这片土地上发生过的惊心动魄的故事。
The red cloud filled the sky as if returning to the war years, and the Sihang Warehouse still stands on the Suzhou River, like a lying monument, revealing for later generations the thrilling stories that have happened on this land.
|旧貌新颜|
Old and New
▼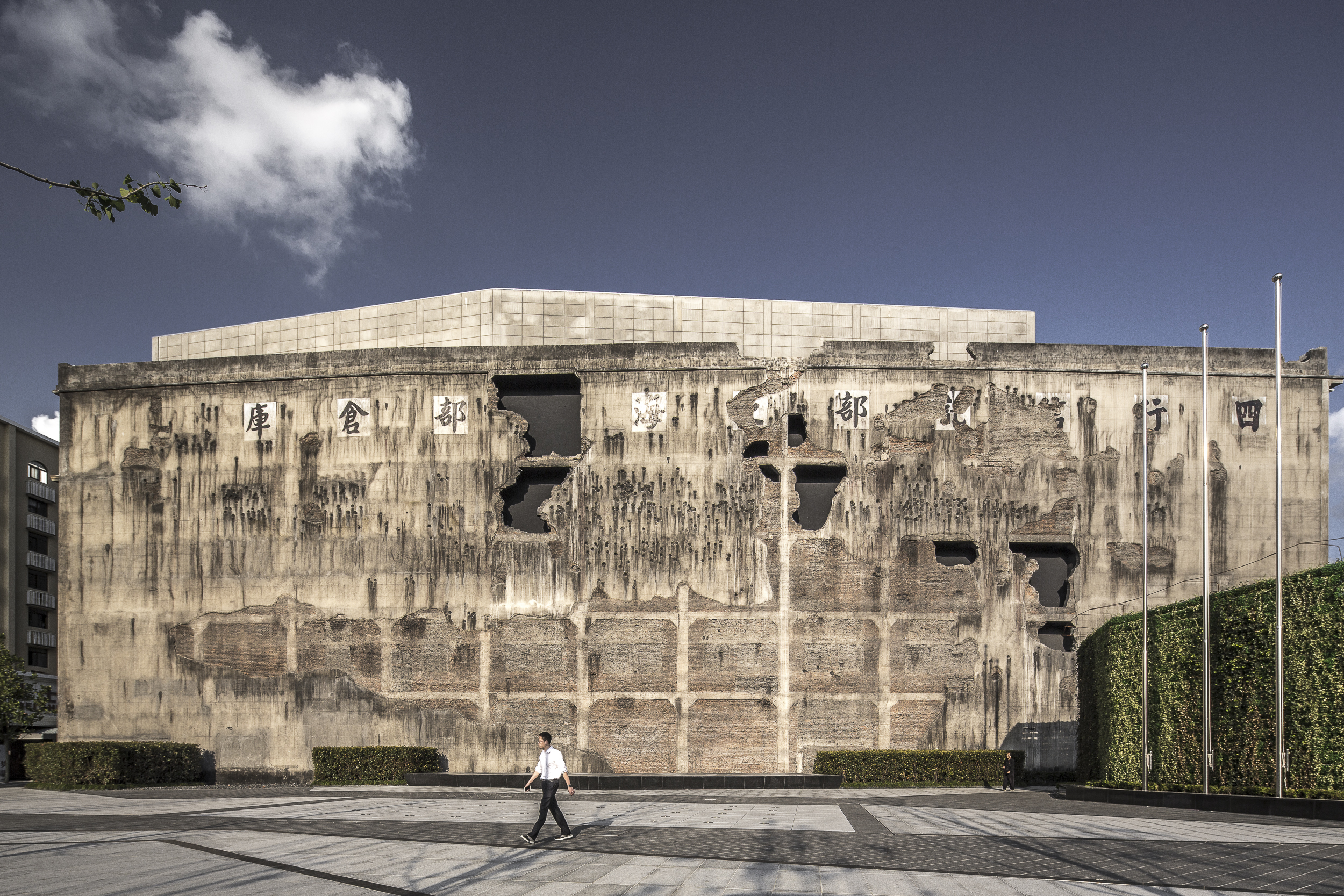 在四行仓库的保护、修缮、复原设计中,设计目标是保护整体各个重点部分。具体内容就是:恢复历史原貌,设立纪念馆,凸显抗日战争遗址的重要意义,同时科学合理地利用其余部分。
In the design of the protection, repair and restoration of the Sihang Warehouse, the design goal is to protect the key parts of the whole historic building. The specific contents are: restore the original appearance of the history; set up a memorial, highlight the significance of the anti-Japanese war site; and use the remaining parts scientifically and rationally. 
|西墙立面修复|
West Wall Facade Restoration
▼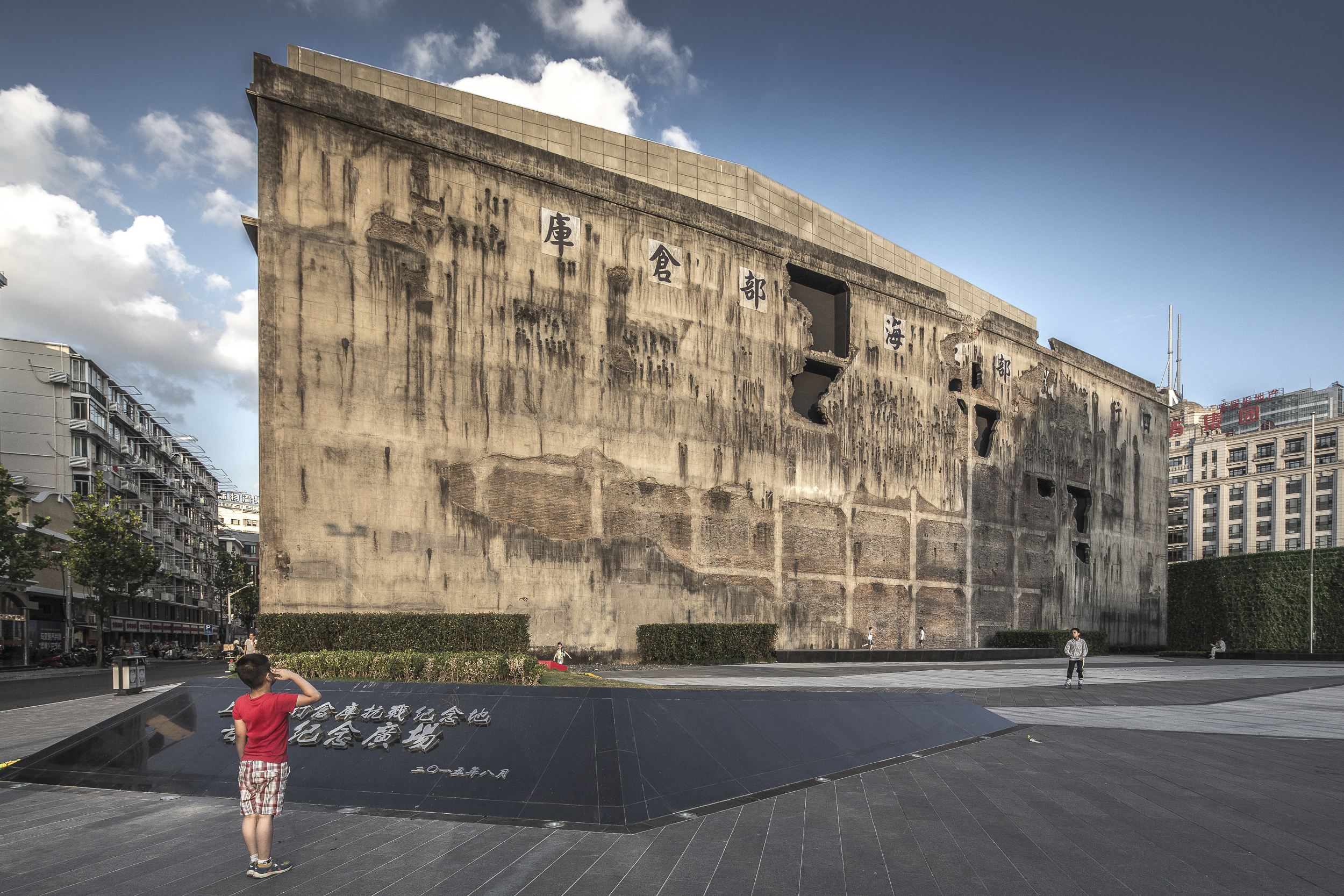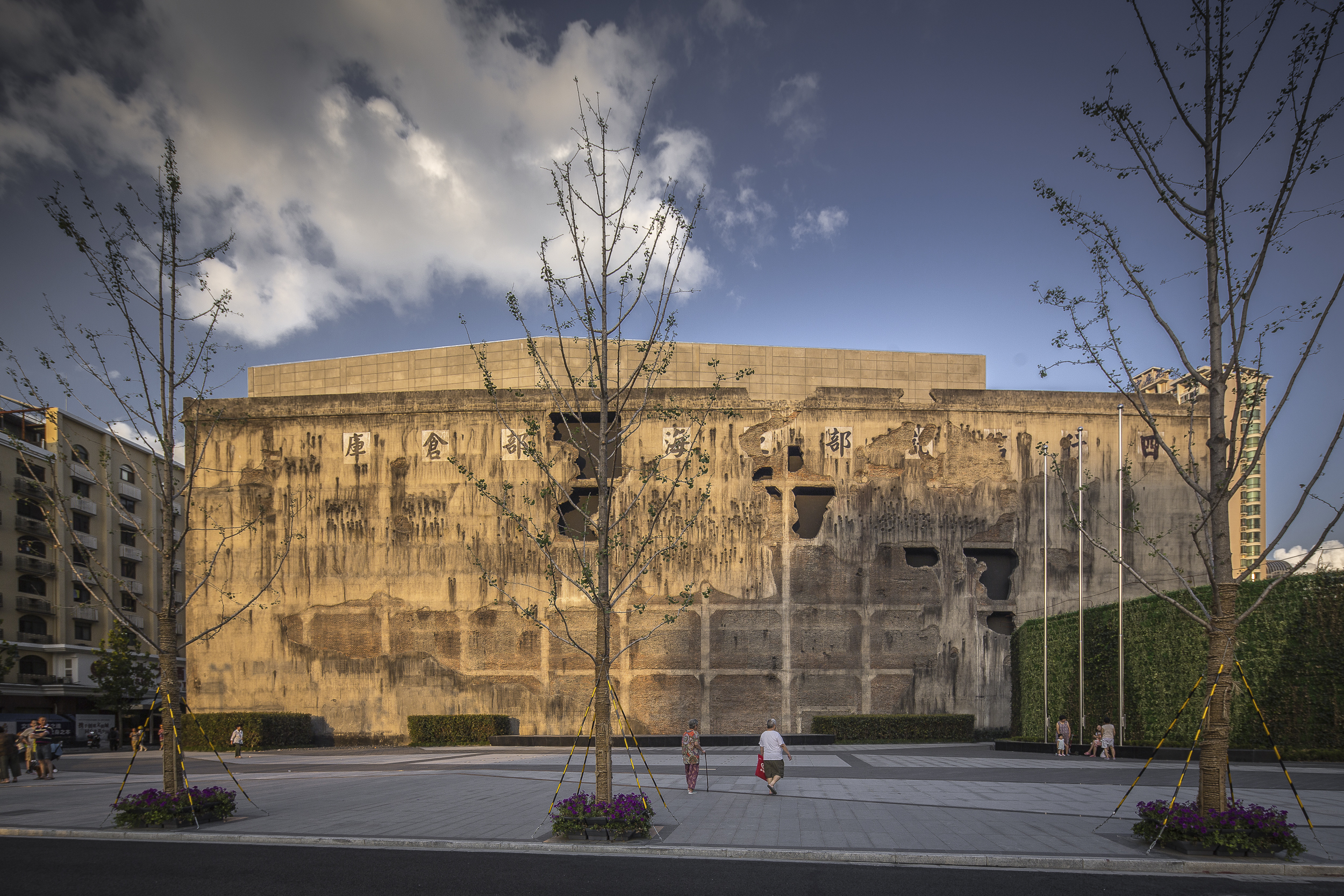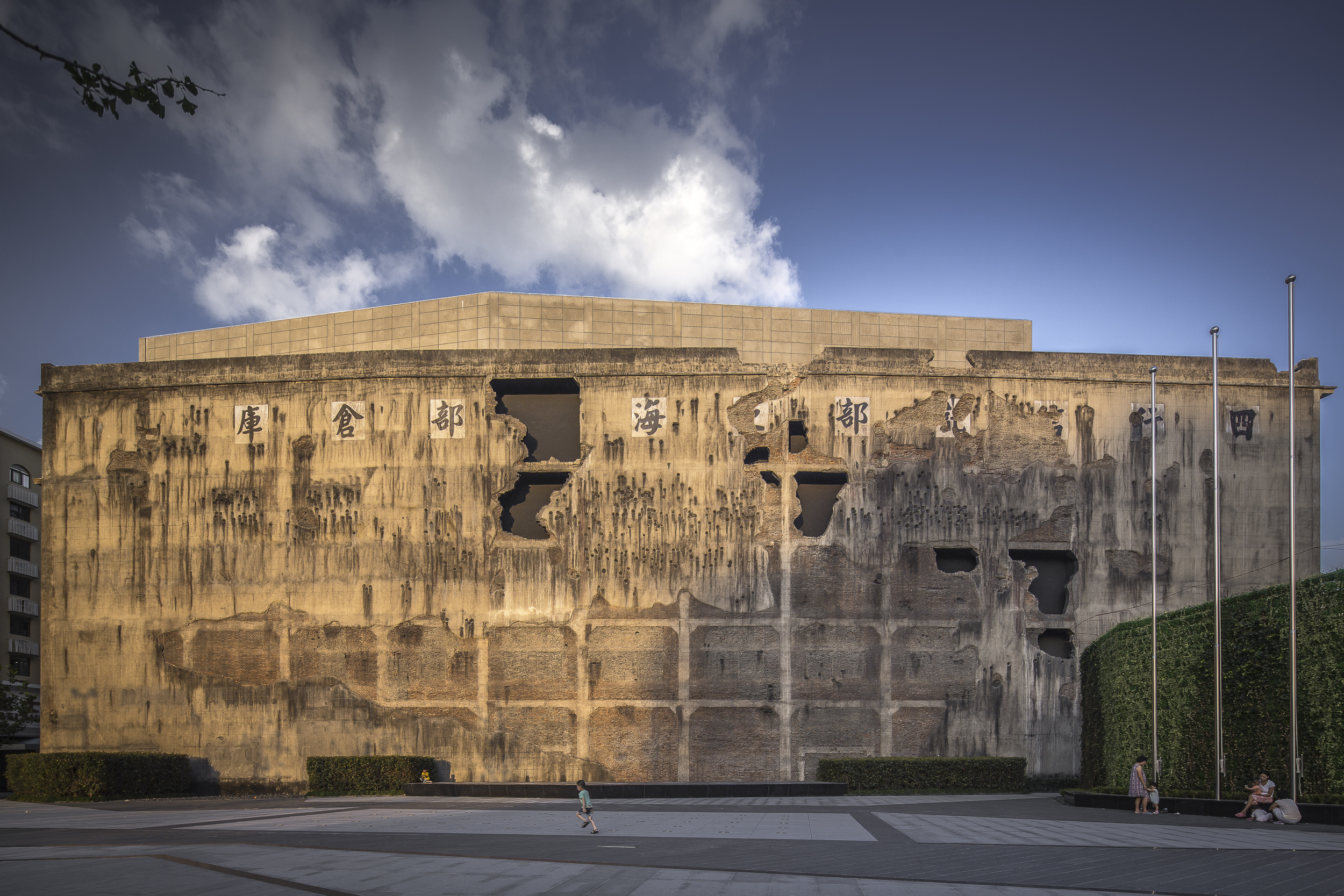 上海从昔日的战场,变成了现代城市,人民从隔岸观战火变成了平静过生活,沿着苏州河眺望四行仓库就像从现实生活穿越回历史记忆,不能忘却。
Shanghai has changed from a battlefield in the past to a modern city nowadays. The people have gone from watching the war from the other side to living a peaceful life. Looking at the Sihang Warehouse along the Suzhou River is like traveling back to historical memory from real life.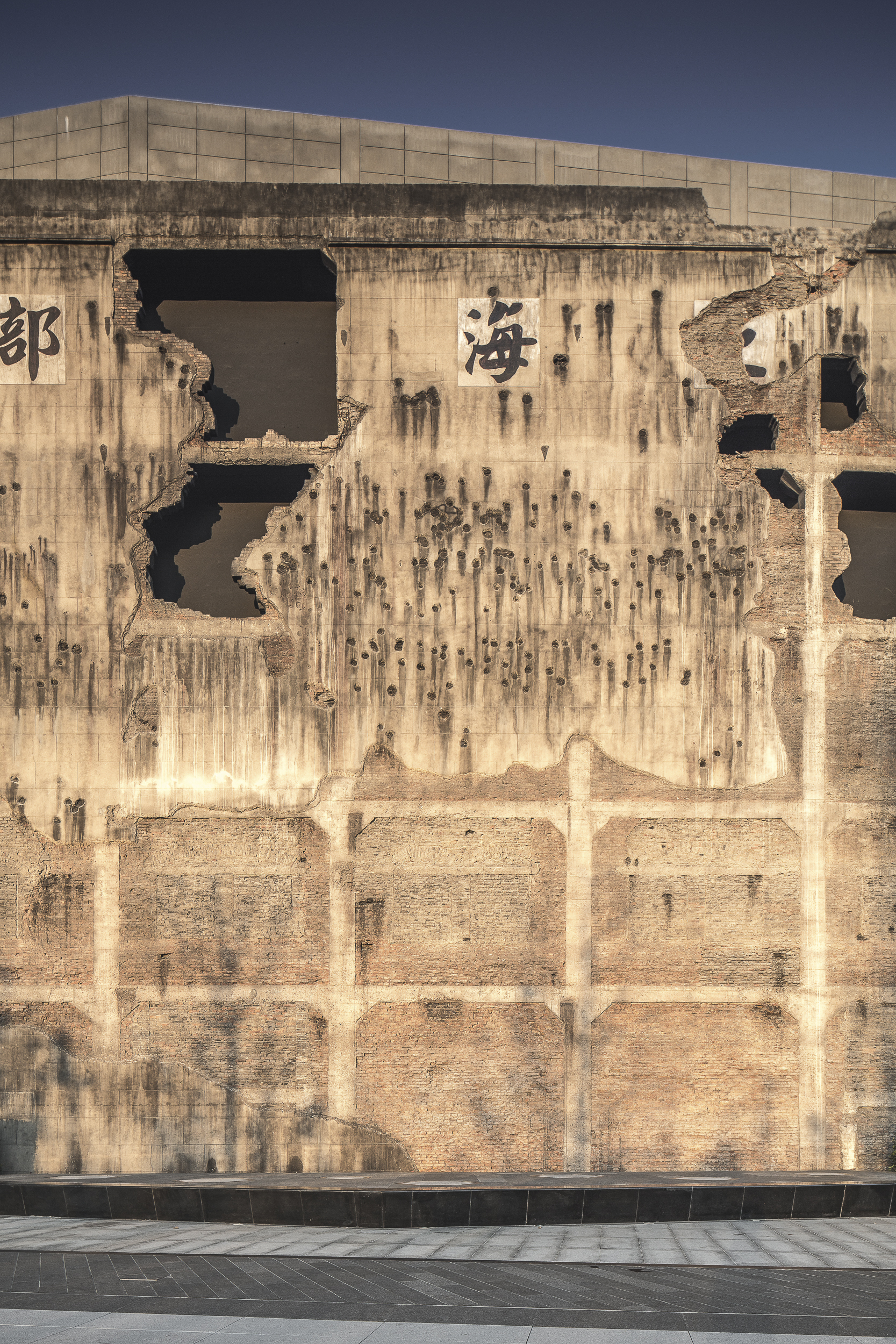 西墙的修复真实还原了炮弹洞口的战争创伤,铭记历史,警示未来。同时为了保证西墙自身和建筑稳定以及广场上人员的安全,复原展示的洞口均经过加固及防坠落处理。
The restoration of the Western Wall truly reverts the war wounds at the shell hole, which indicates the memorial of history and warns of the future. At the same time, in order to ensure the stability of the west wall itself and the building, also the safety of the people on the square, the openings of the restoration display are all reinforced and anti-falling treatments.
|室外广场|
Outdoor Plaza
▼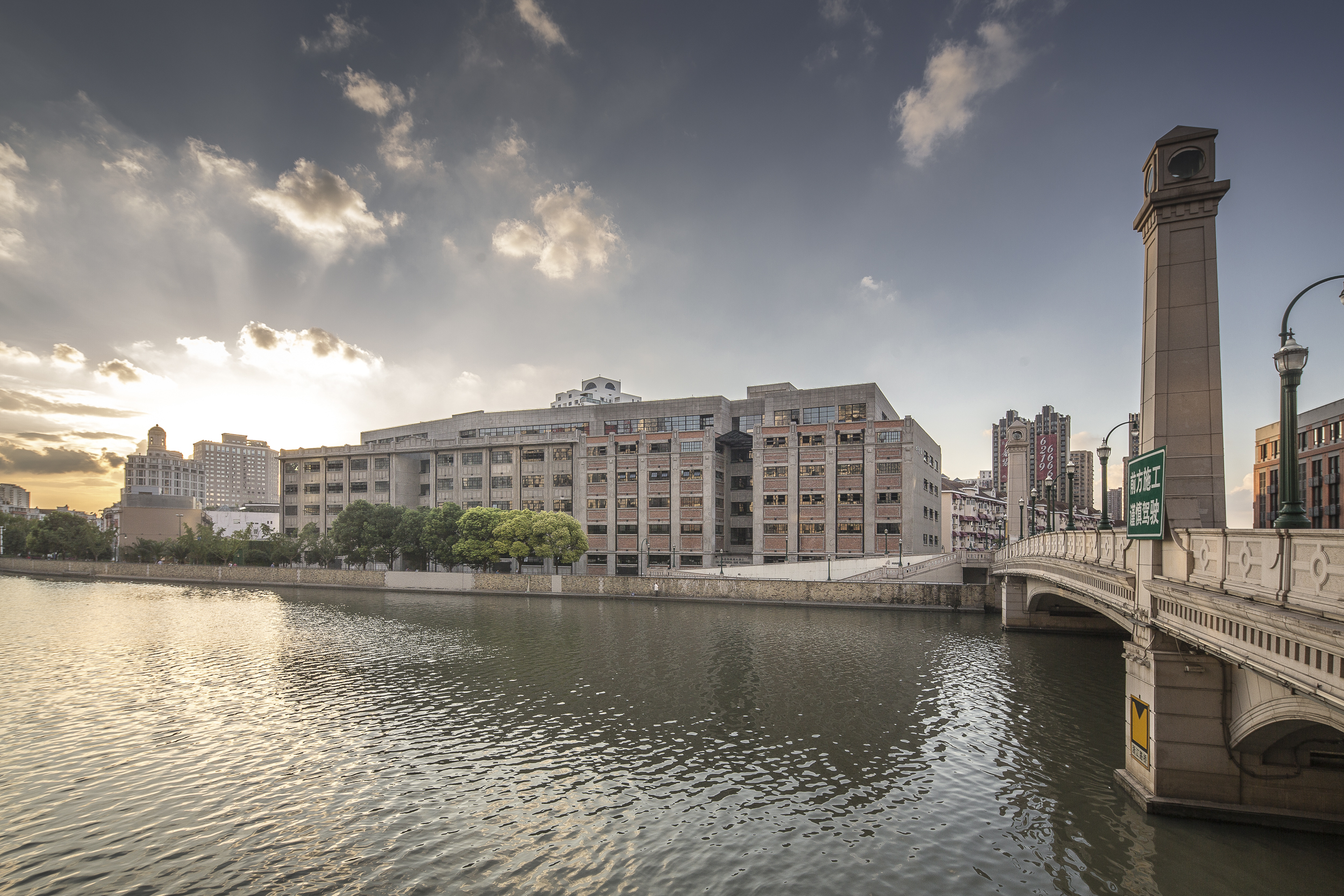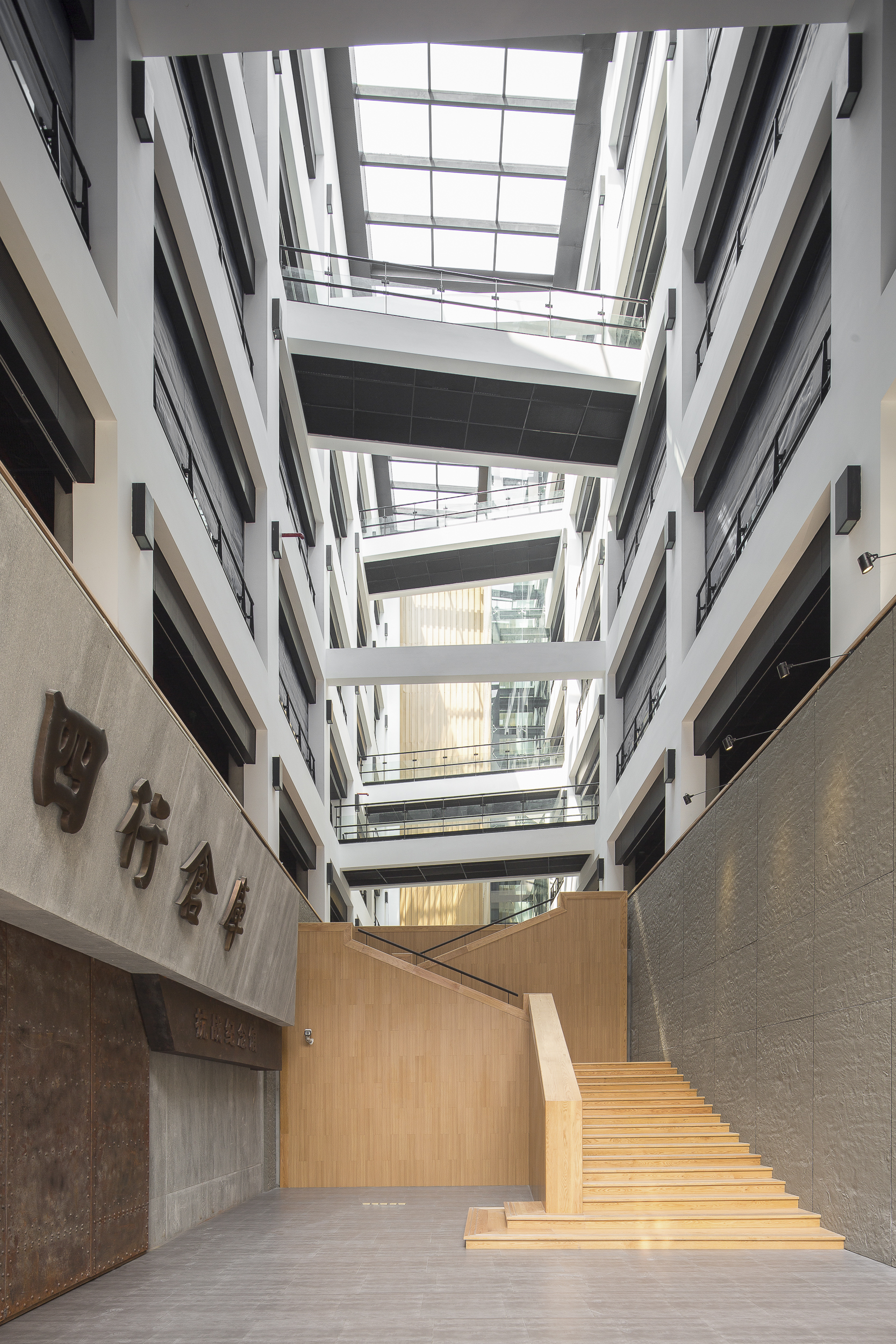 每年的 8 月 13 日,是上海一个特殊的不能忘却的日子。四行仓库长 68m、高 30m 的西墙,如同立于苏州河边的卧碑,令人震撼。
Every year, August 13th is a special day in Shanghai that cannot be forgotten. The 68m long and 30m high West Wall of Sihang Warehouse, is like a lying monument shocking people standing beside the Suzhou River.
抗日壮士的不屈精神,将永远镌刻在心中。
The unyielding spirit of the anti-Japanese warriors will always be engraved in people's hearts.
---