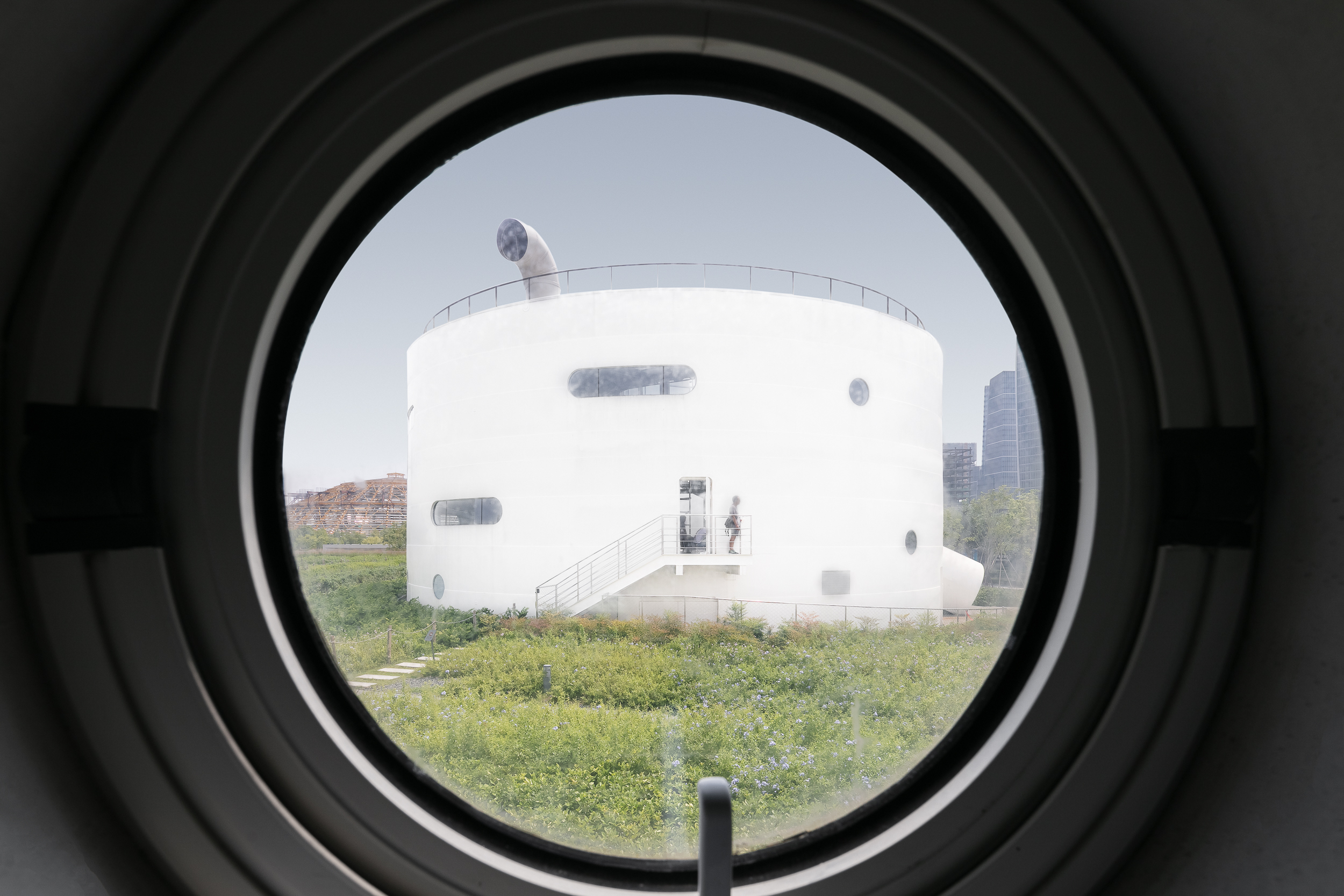 美术馆建筑不再是一个"物体",以高冷的姿态拒人于千里之外,
The art museum building is no longer an "object", with an aloof attitude rejecting people thousands of miles away.
而是成为不设围墙的空间,随时欢迎任何人的进入和体验。
Instead, it becomes a space without walls, and anyone is welcome to enter and experience it at any time.
---
▼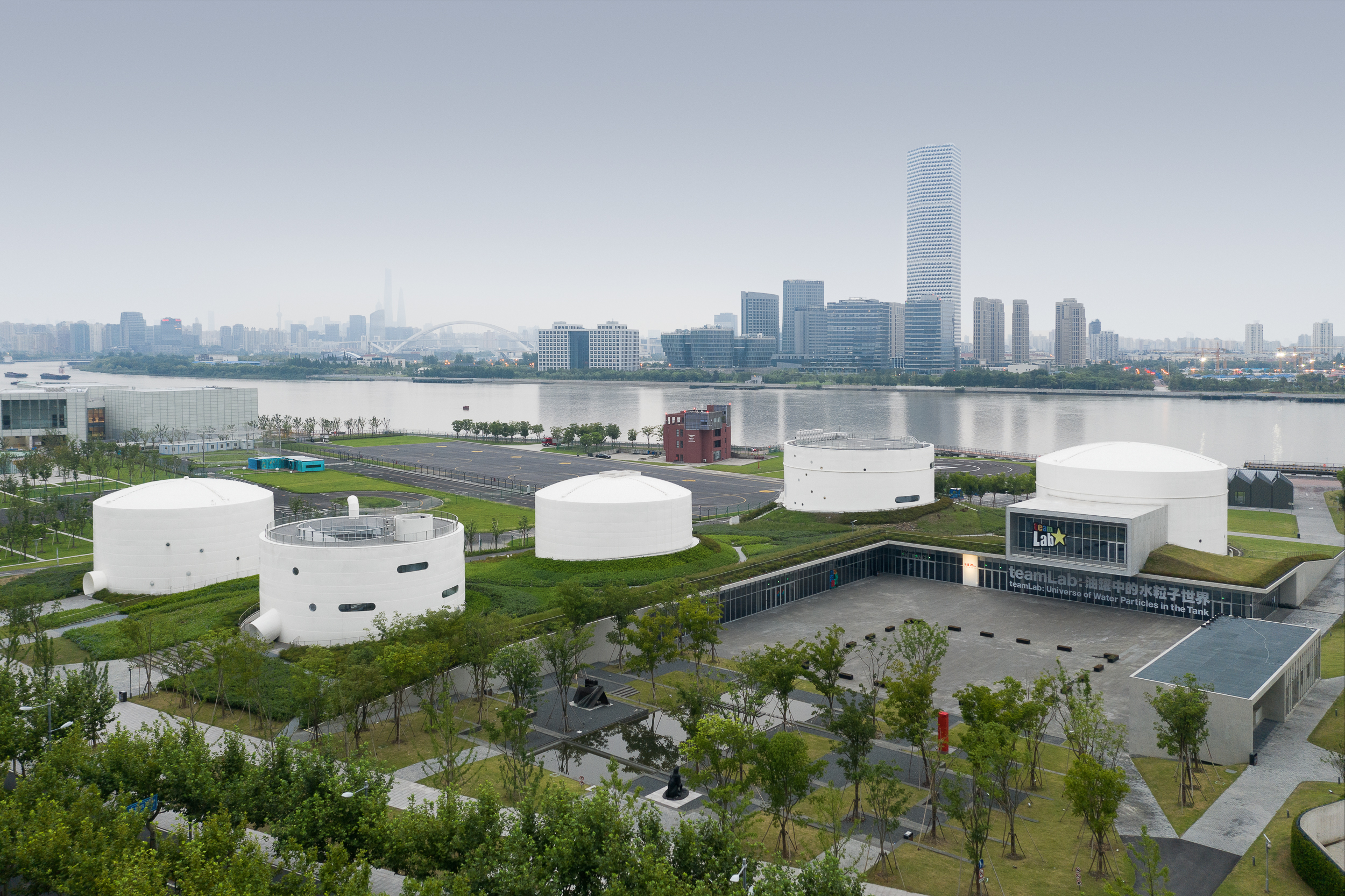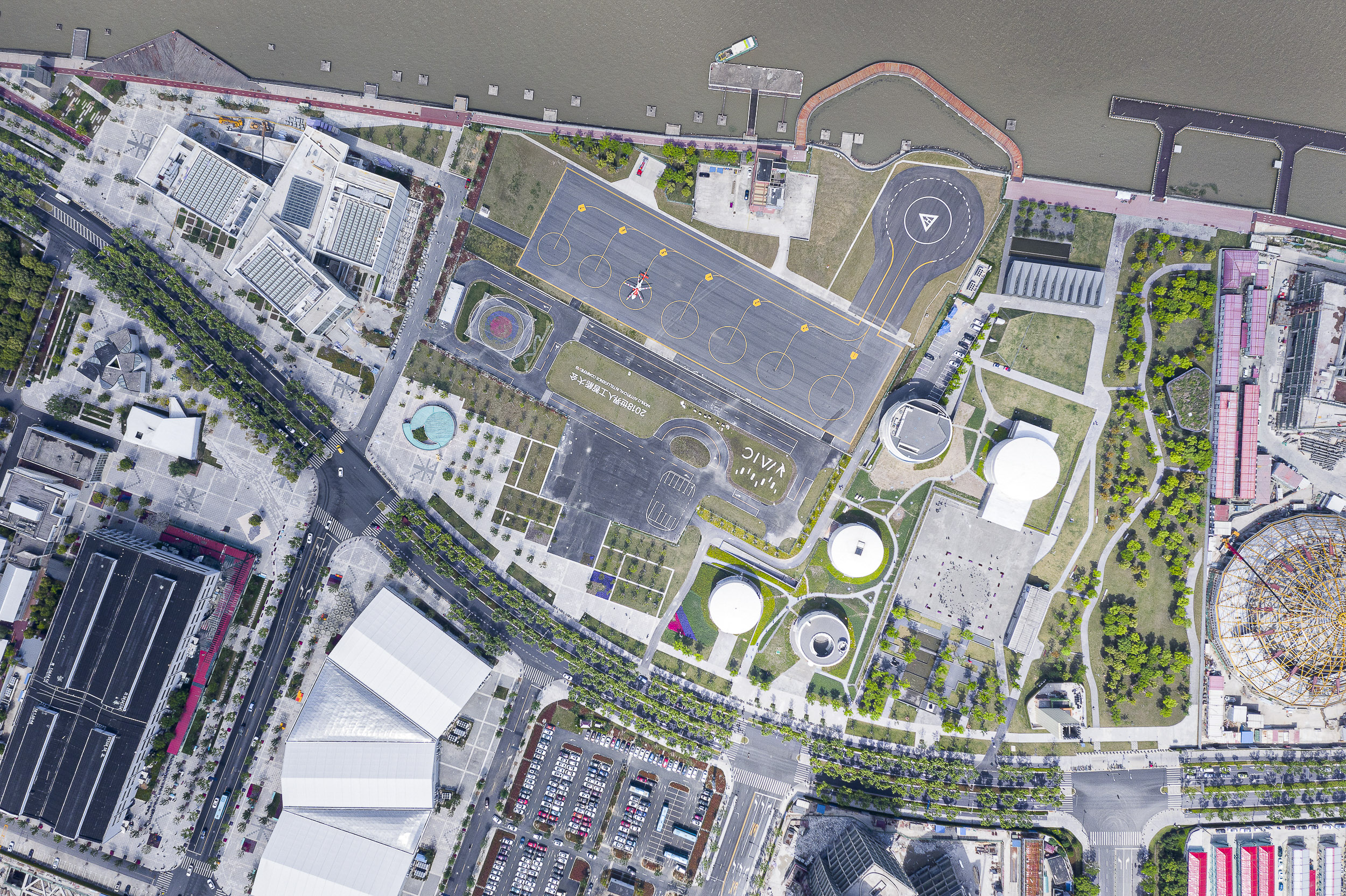 设计将废弃的五个机场储油罐改造为美术馆及多功能的展览,并以一个"超级表面",即覆土绿化的一个新地面,将五个独立的油罐"连接"起来。在"超级表面"之上是一个开阔的公共艺术公园,之下互相连通成为灵活开敞的室内展览及服务空间。
The design transforms five abandoned airport oil storage tanks into art galleries and multifunctional exhibition areas. It uses a "super surface", that is, a new ground covered with soil and greenery, to "connect" the five independent oil tanks. Above the "super surface" is an open public art park, and below are interconnected to become a flexible and open indoor exhibition and service spaces.
|人与建筑的互动|
Interaction Between People And Architecture|
▼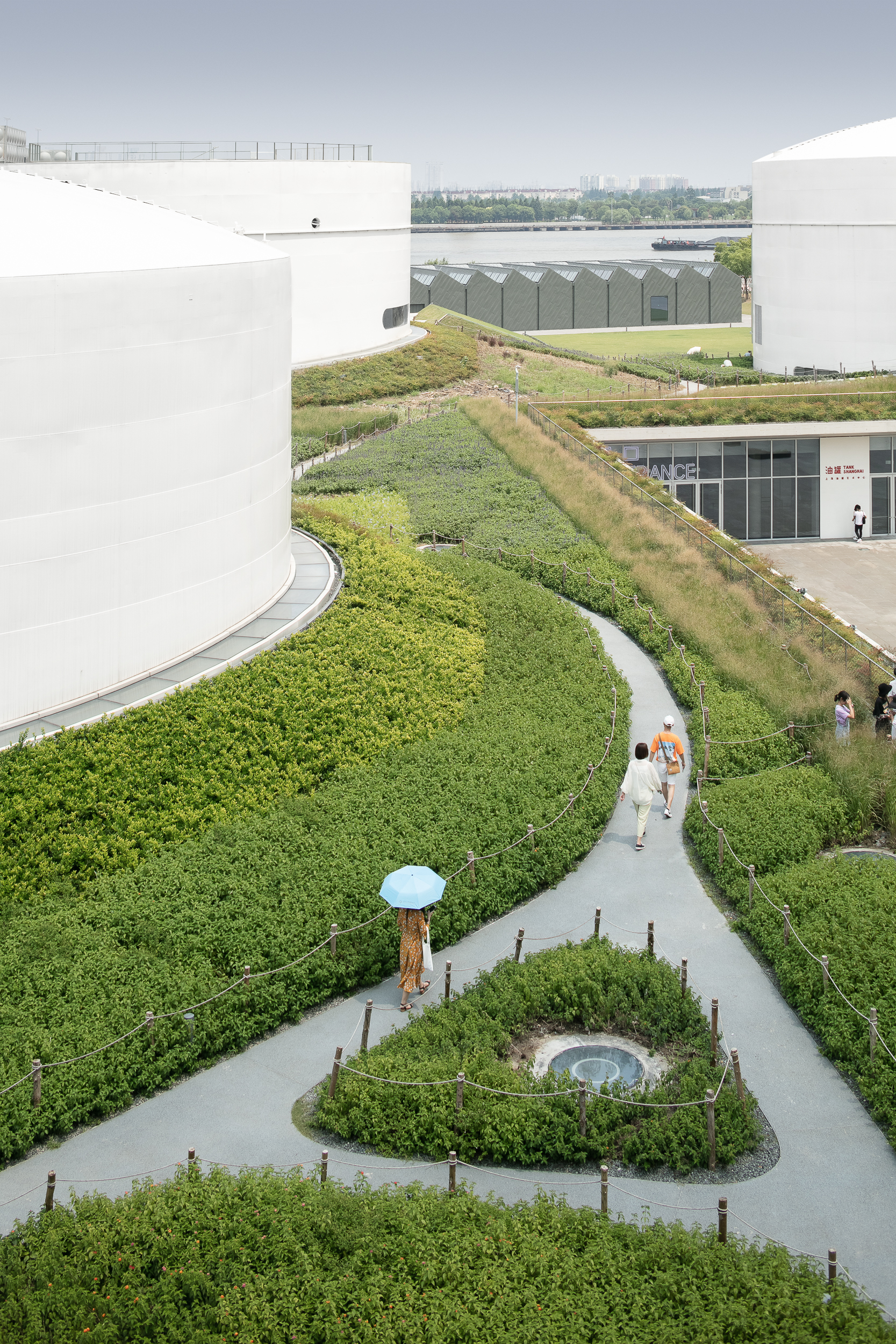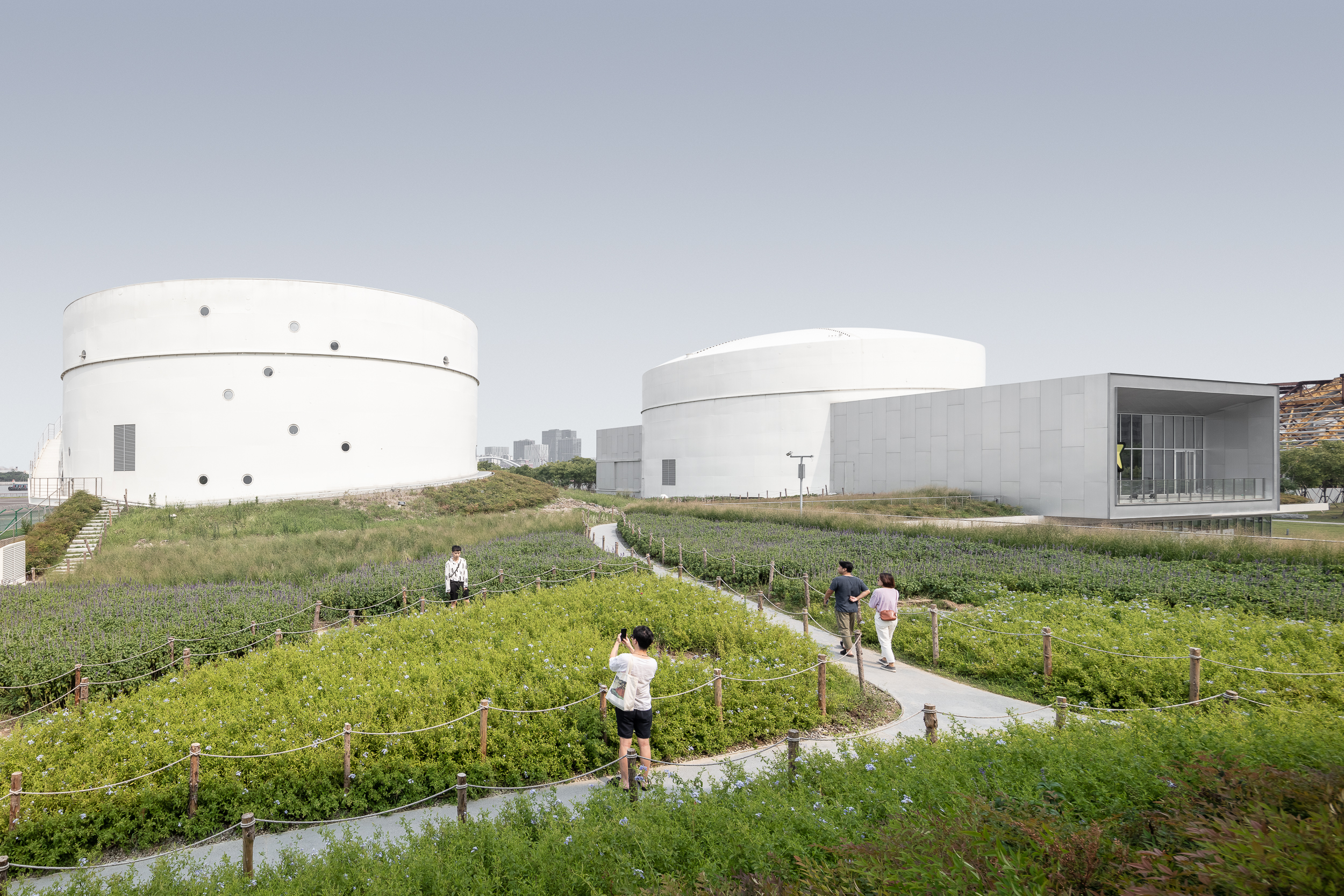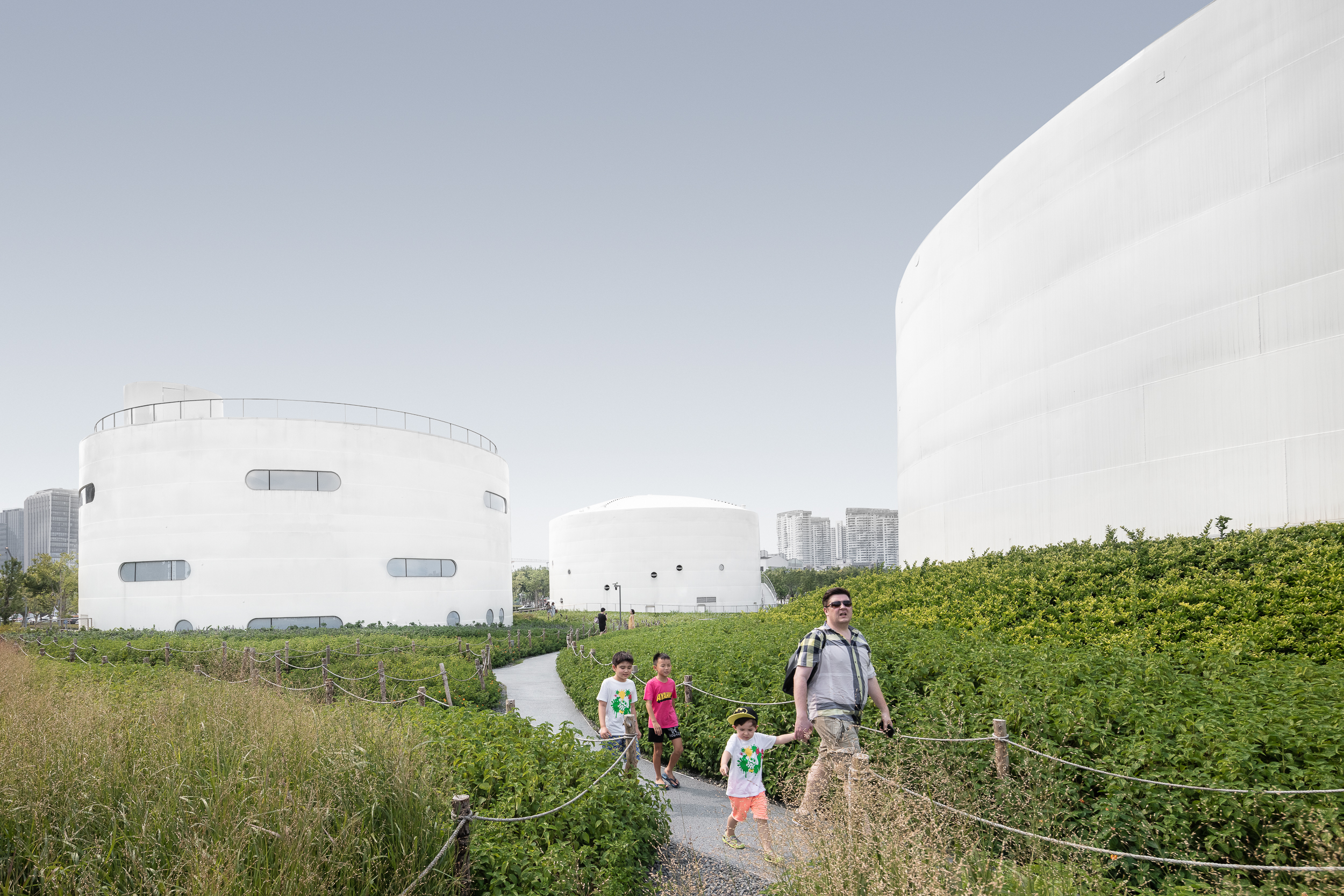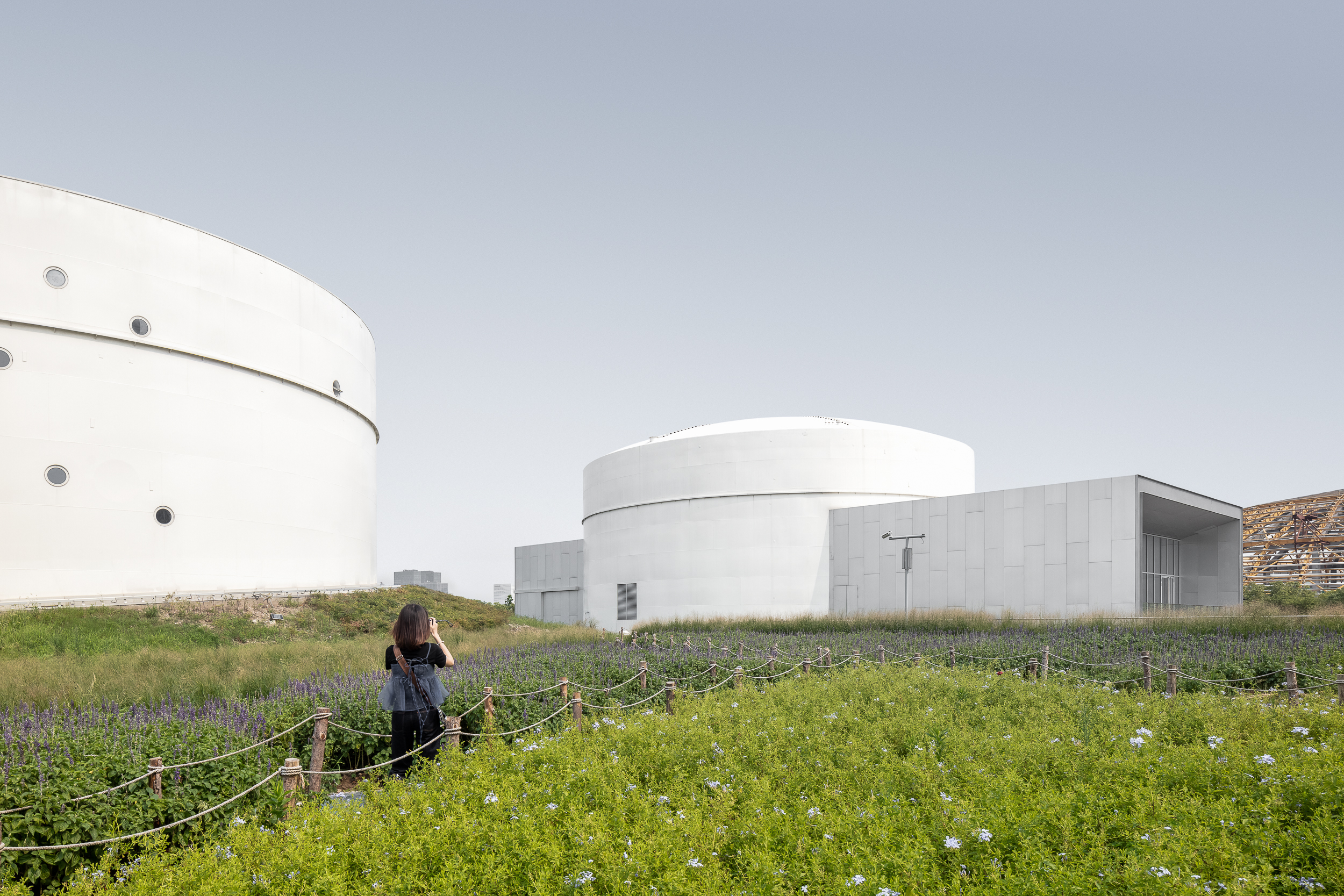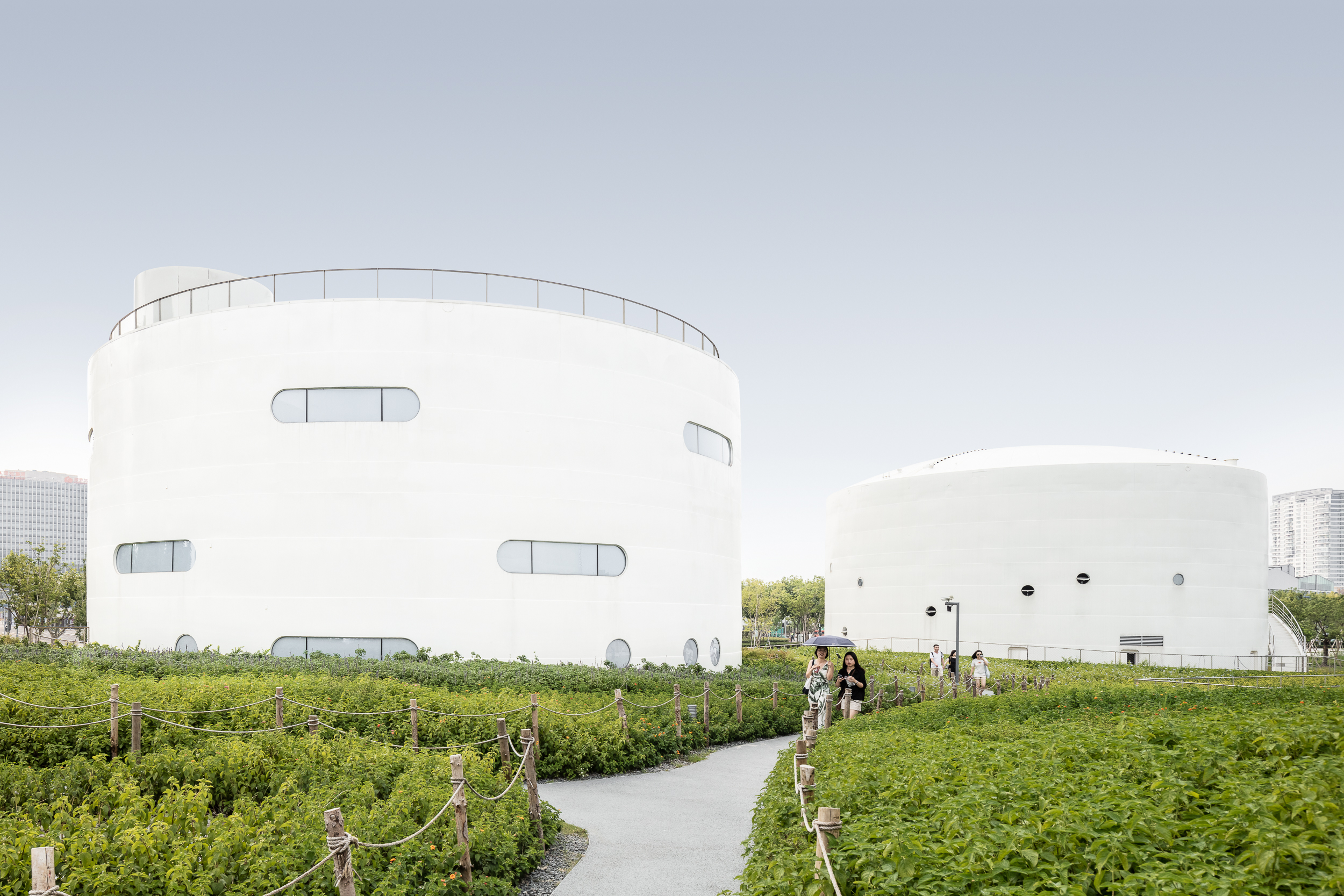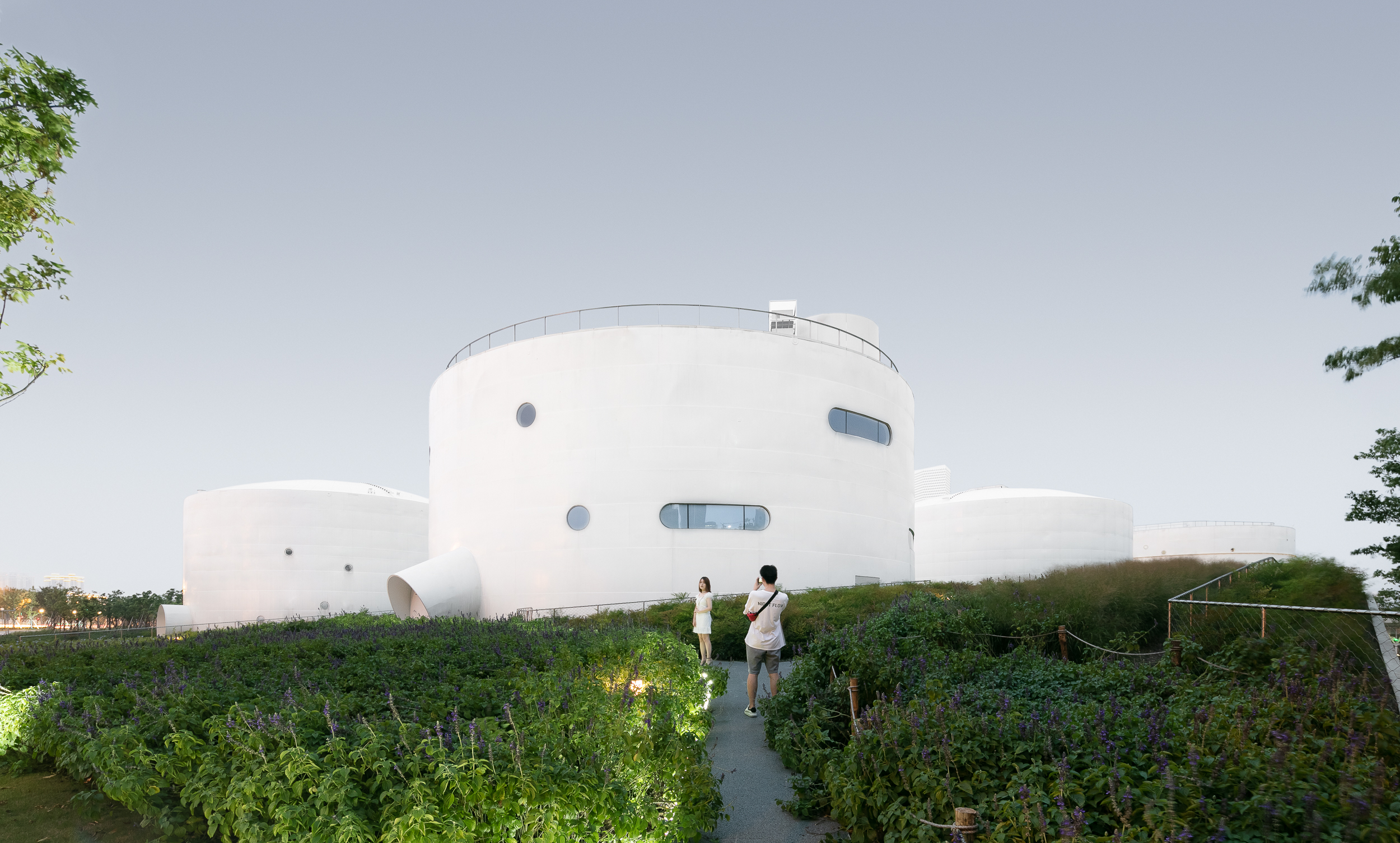 油罐艺术中心是集各式各样的展览空间、广场、花园、绿地、书店、教育中心和餐厅等于一体的文化场所。
Tank Shanghai is a cultural venue that integrates various exhibition spaces, squares, gardens, green spaces, bookstores, education centers, and restaurants.
|几何形体的应用|
Application of Geometric Shapes
▼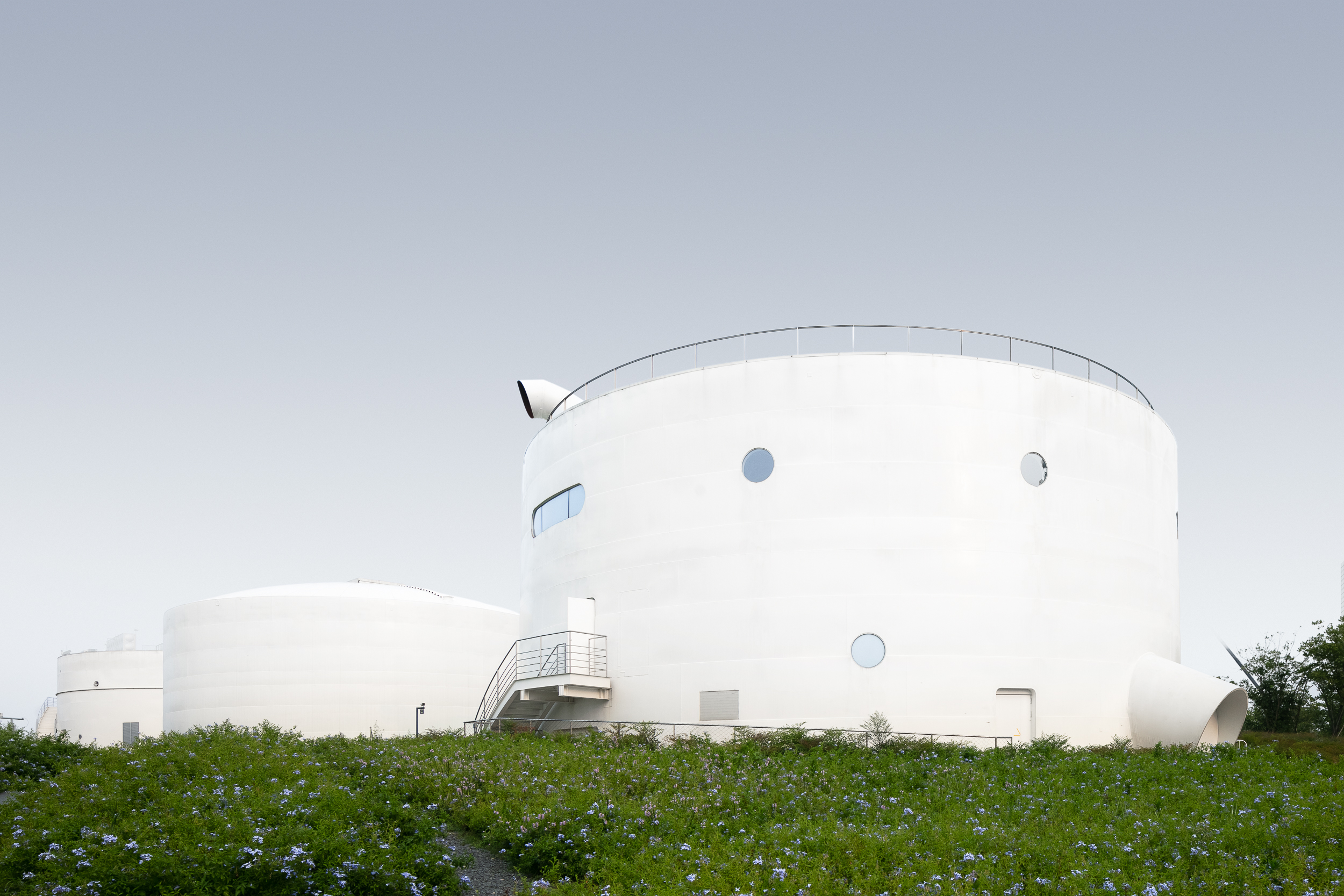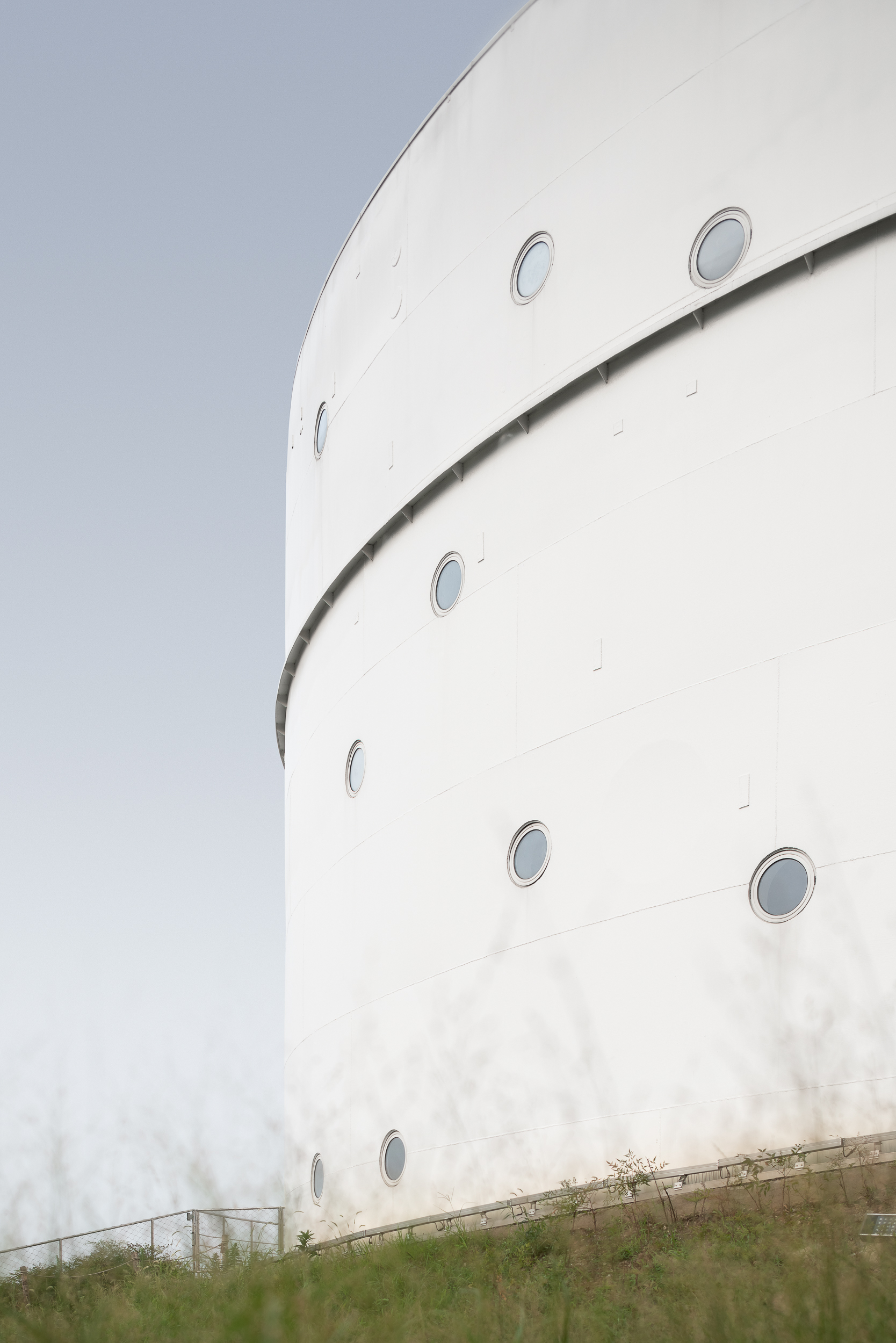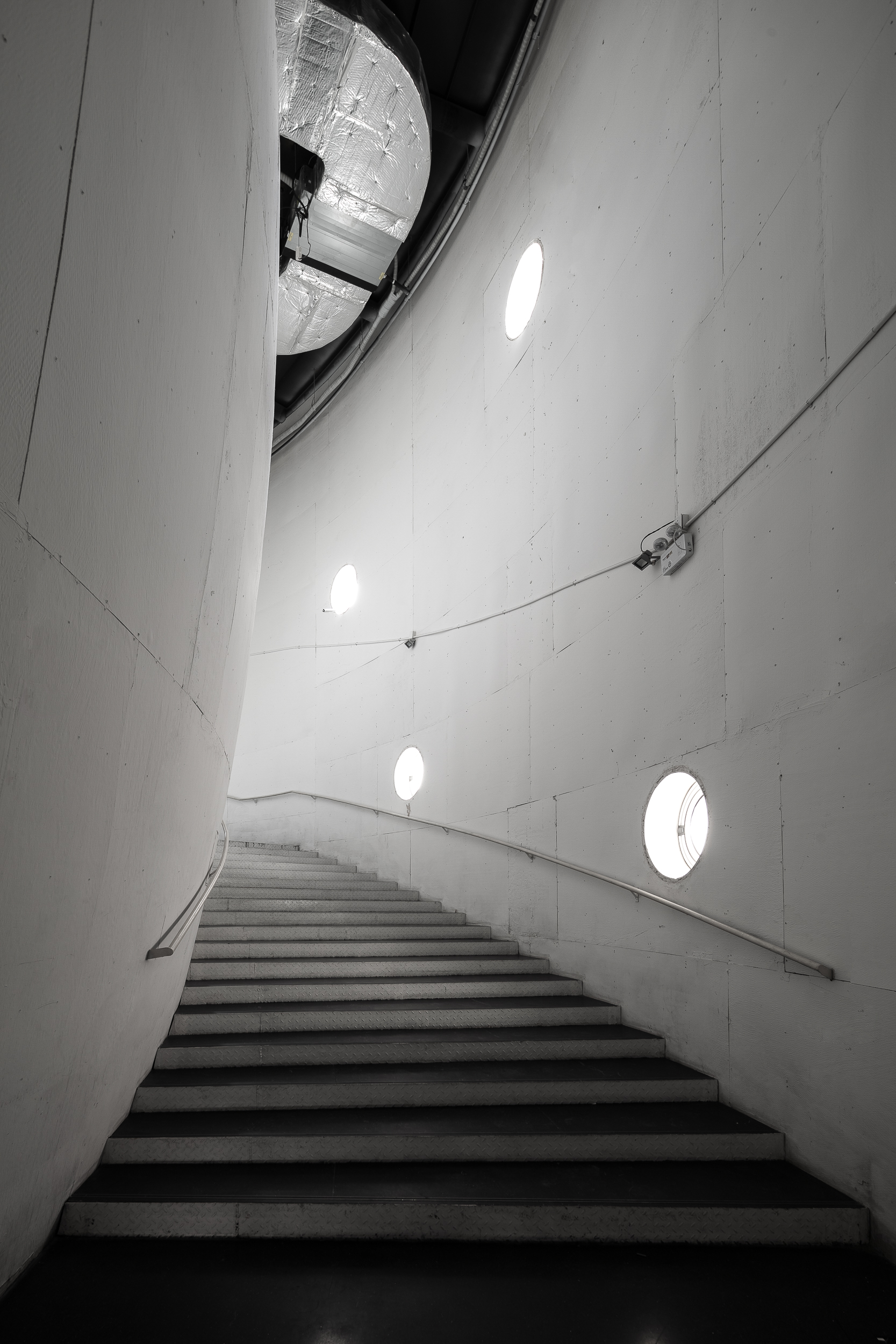 △ 立面圆形窗
 Facade round window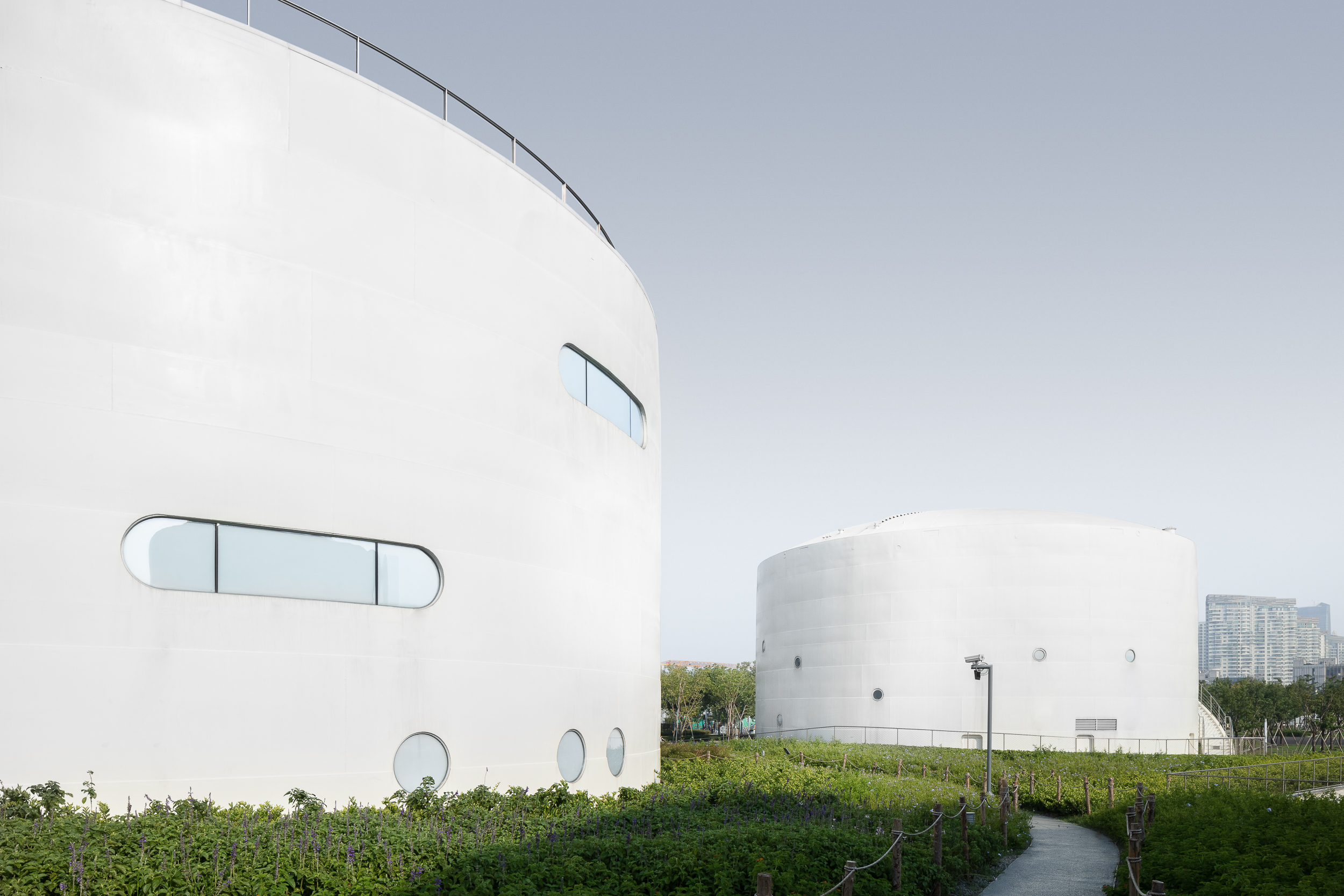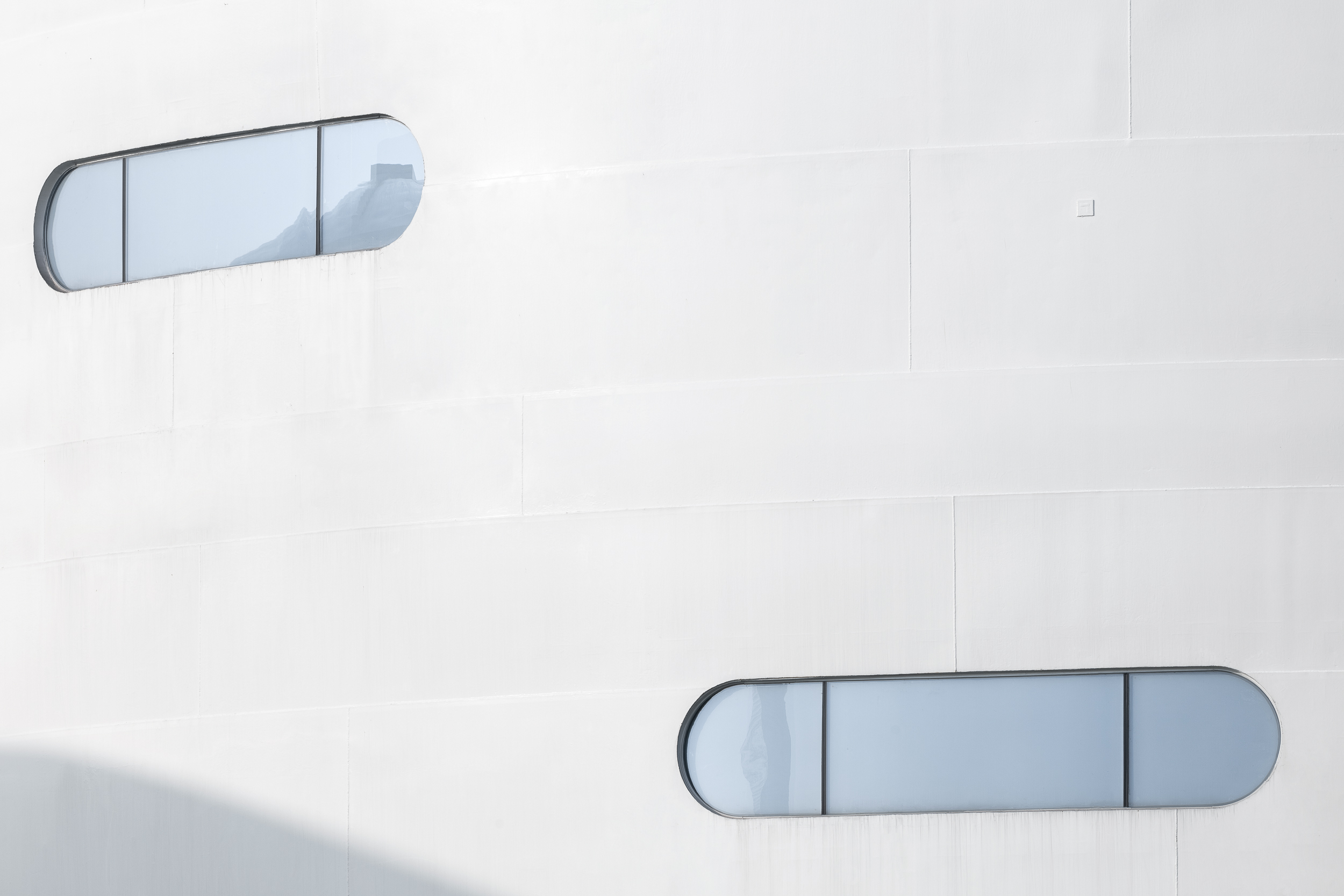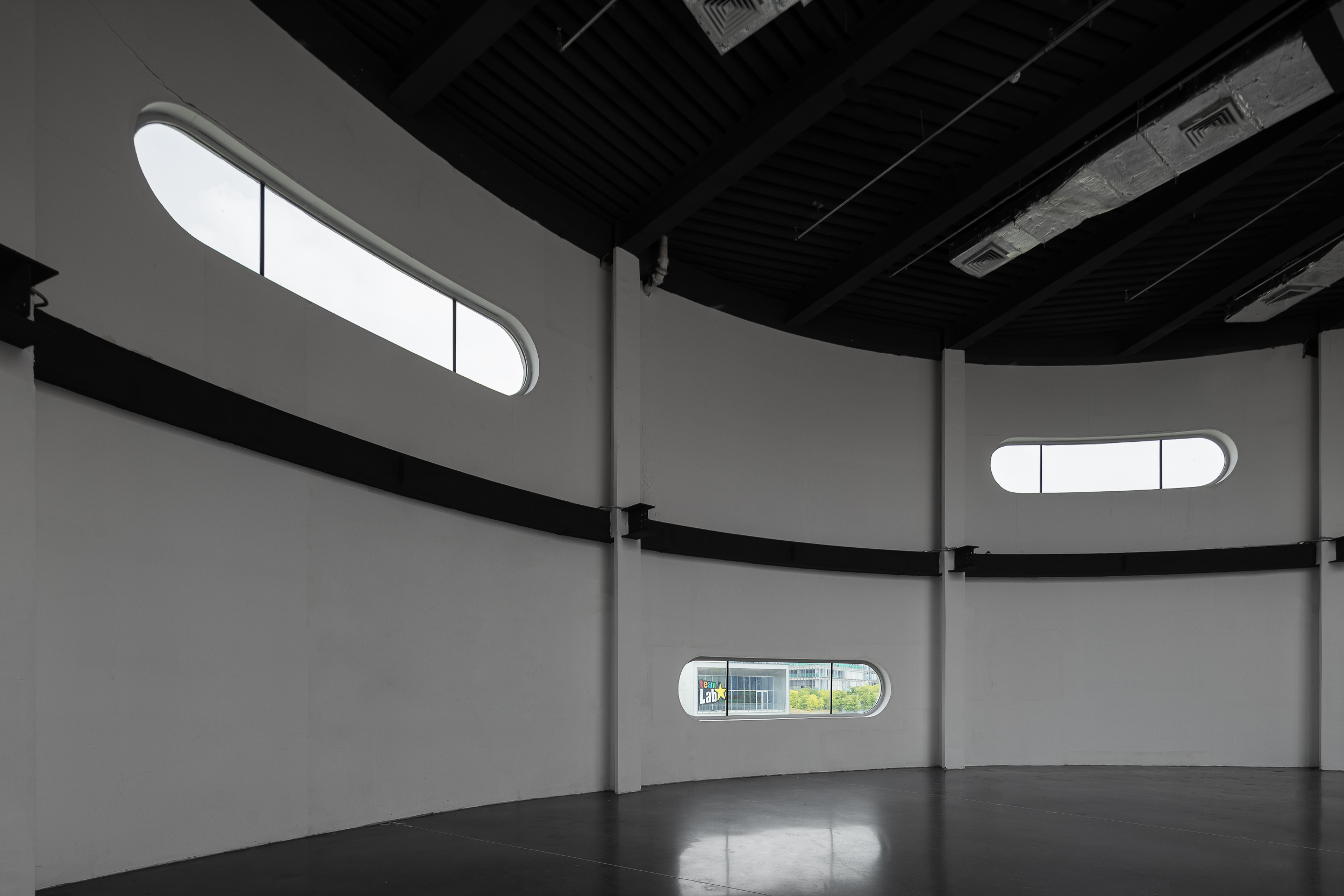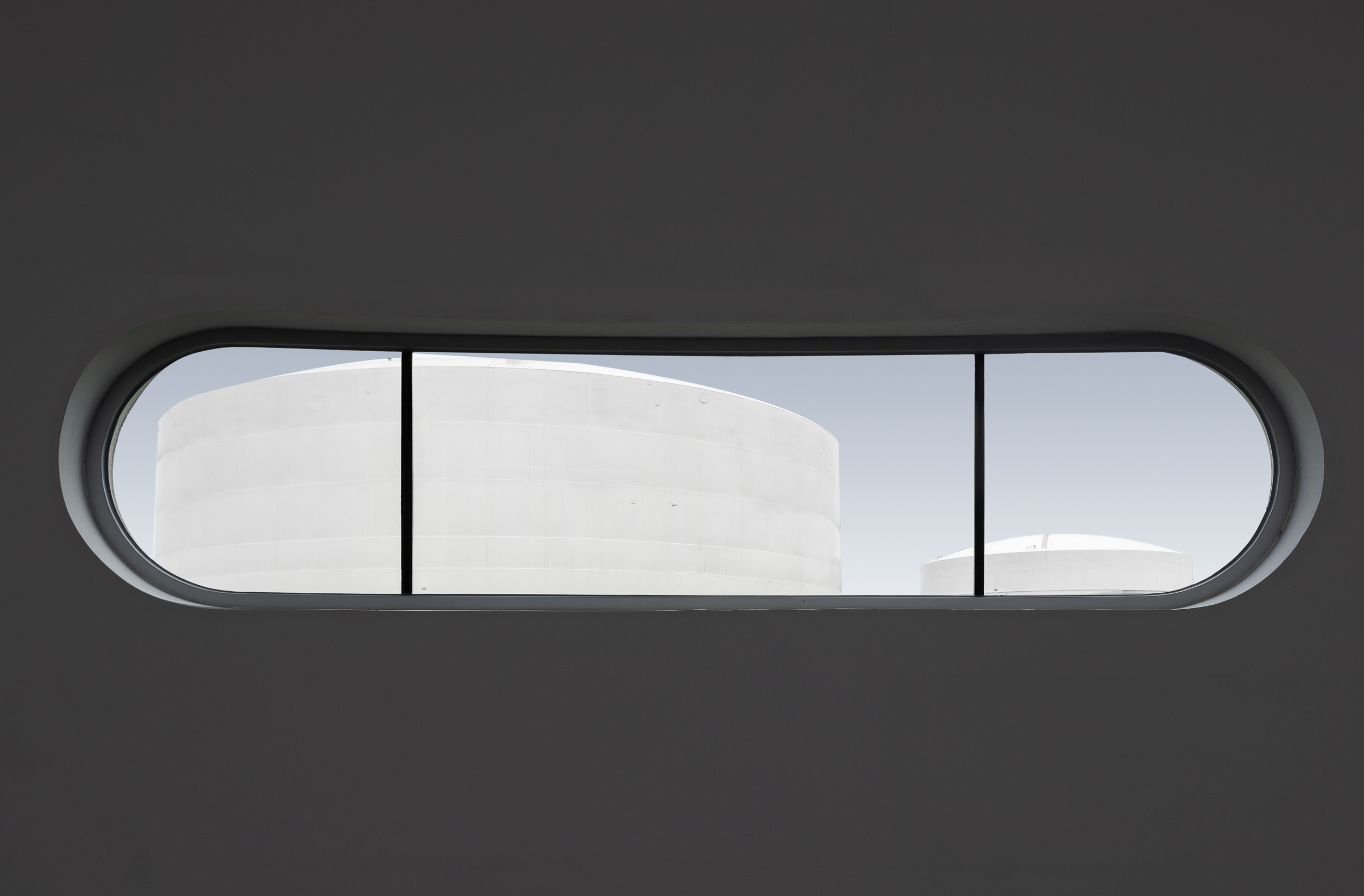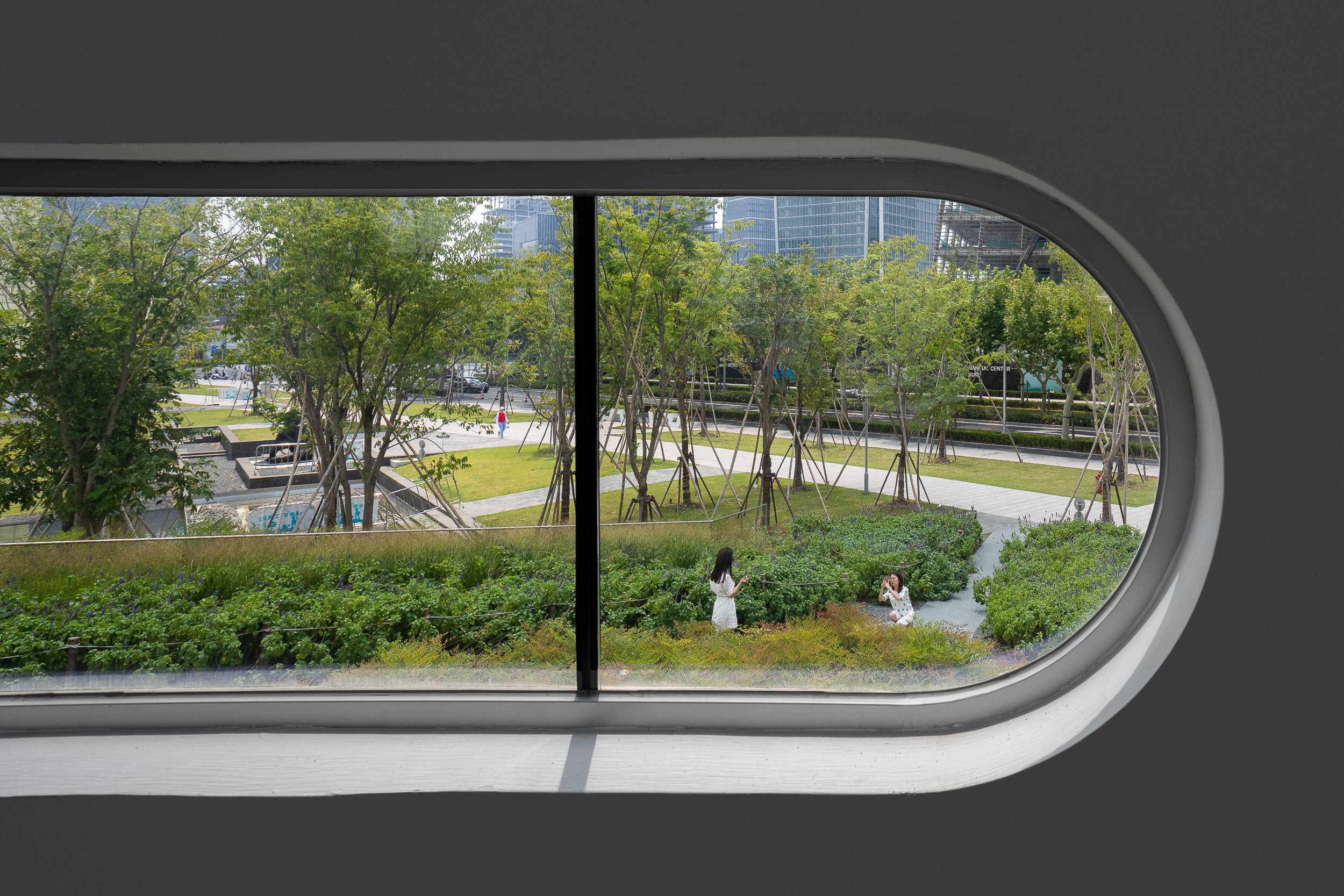 △ 立面长椭圆形窗
Long Oval Facade Window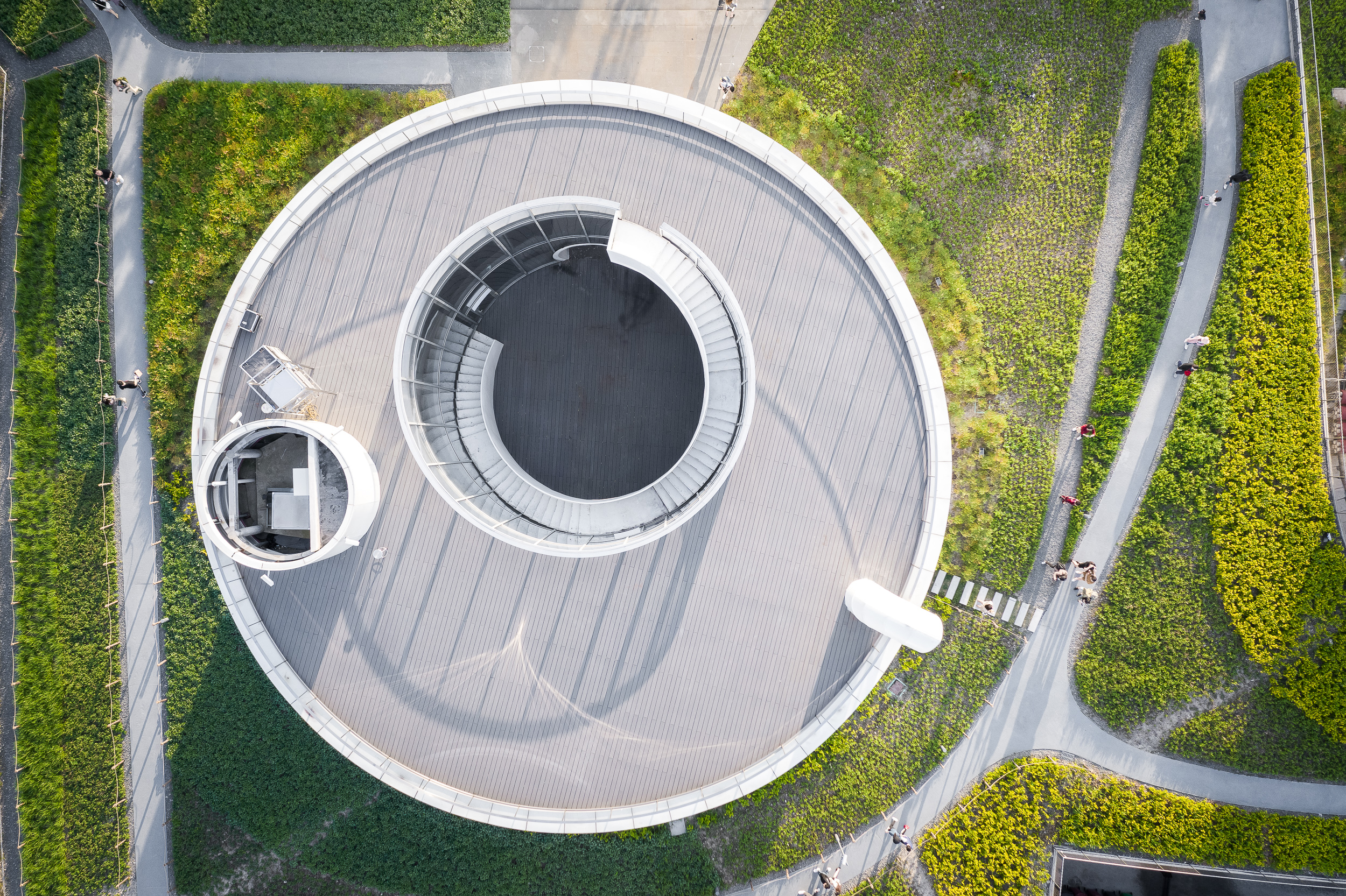 △单个罐体俯视
Single Tank Top View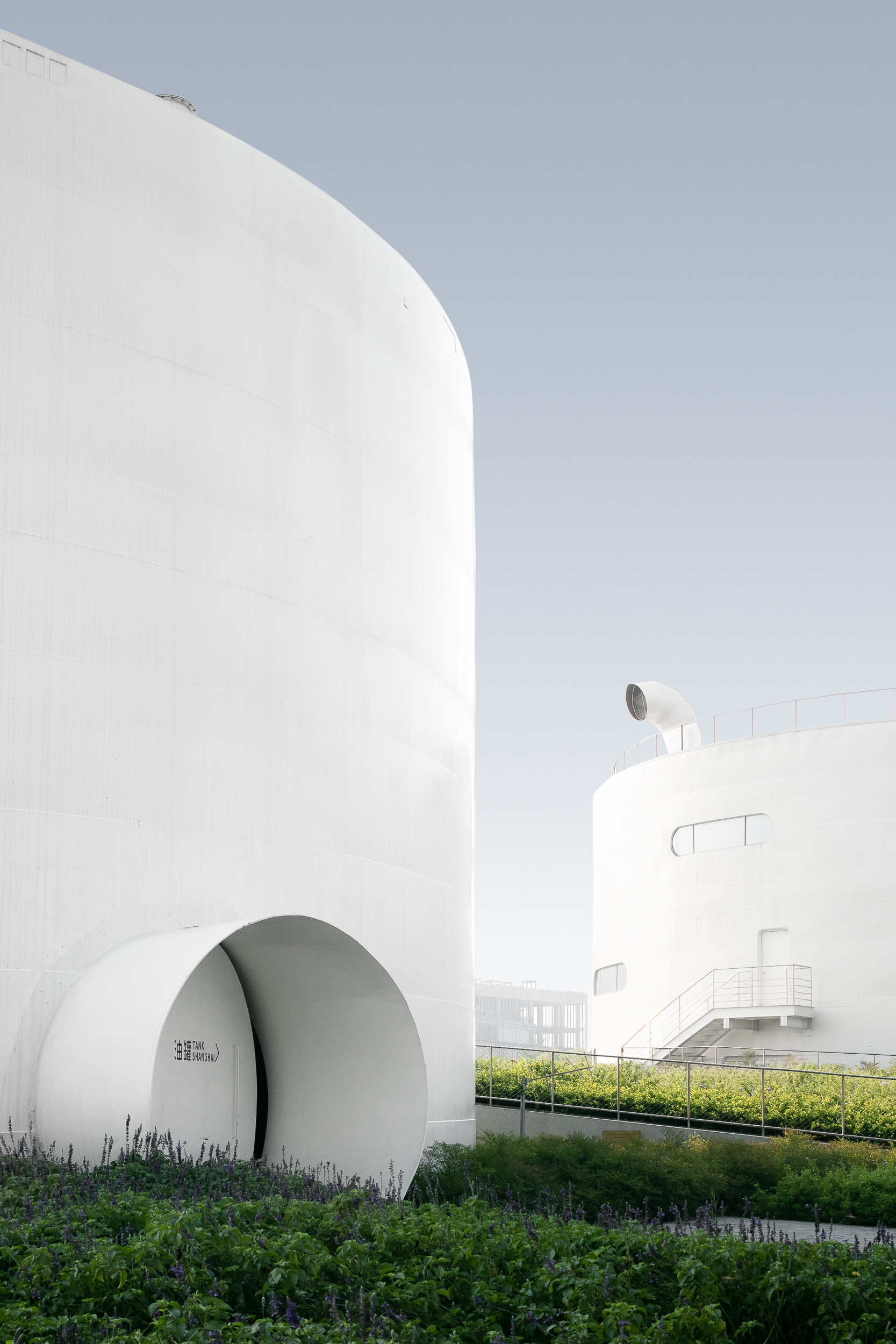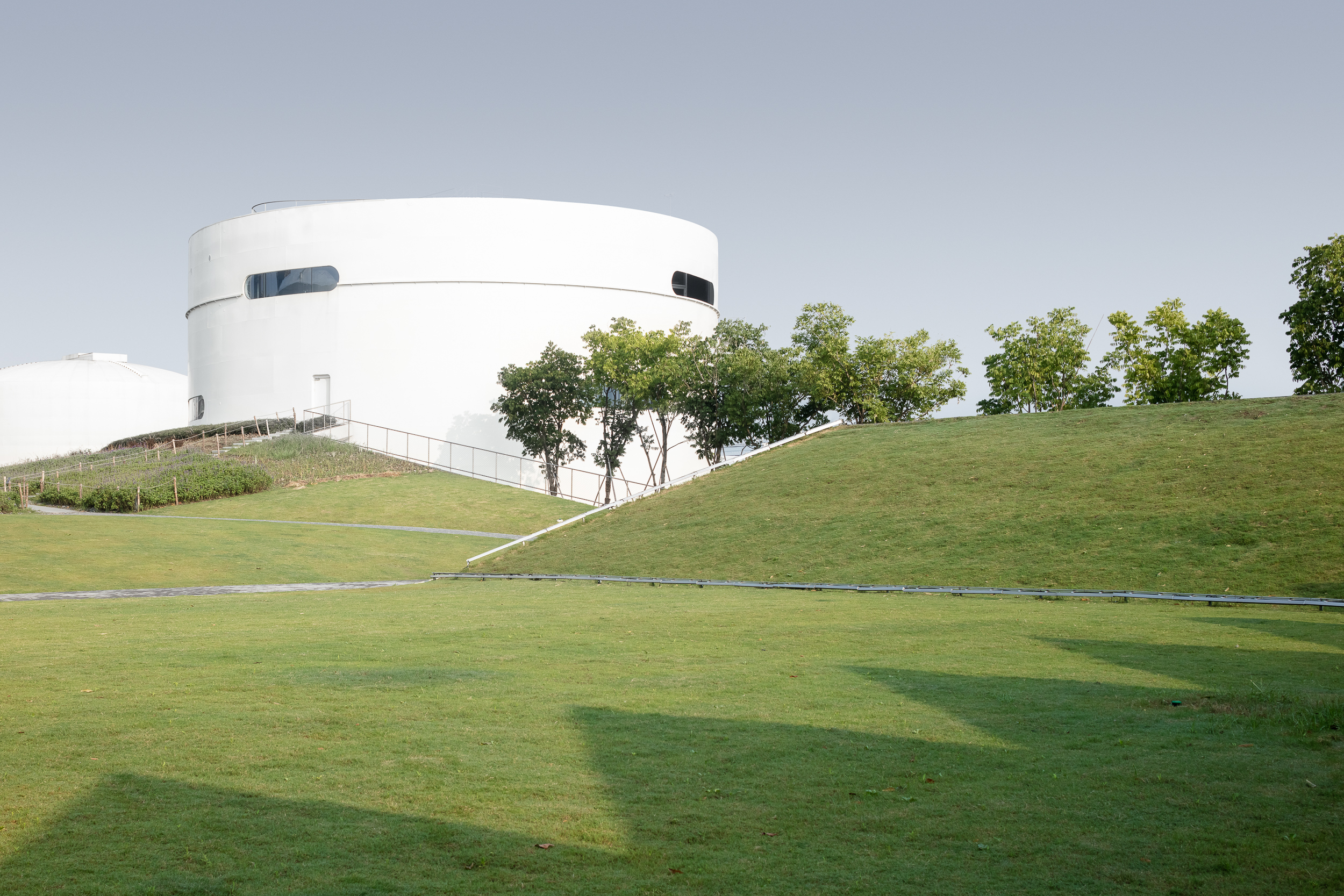 在五个航空油罐中,1号、2号油罐为独立的展示空间,3、4、5号罐被打通、由封闭的美术馆大厅相连接,它们既彼此相连,也相互独立。从建筑外部观看,相连的3个罐的连接部分,包括大厅入口均由长条形落地窗户组成。艺术衍生品商店和咖啡馆将被安置在艺术中心的大厅内。
Among the five aviation oil tanks, the No. 1 and No. 2 oil tanks are independent exhibition spaces. The No. 3, No. 4, and No. 5 tanks are opened up and connected by a closed gallery hall. They are both connected and independent of each other. Viewed from the outside of the building, the connecting parts of the three connected tanks, including the entrance to the hall, are composed of long strips of triangle windows. Art derivative shops and cafes will be housed in the lobby of Tank Shanghai.
|光与影的流动|
The Flow of Light and Shadow
▼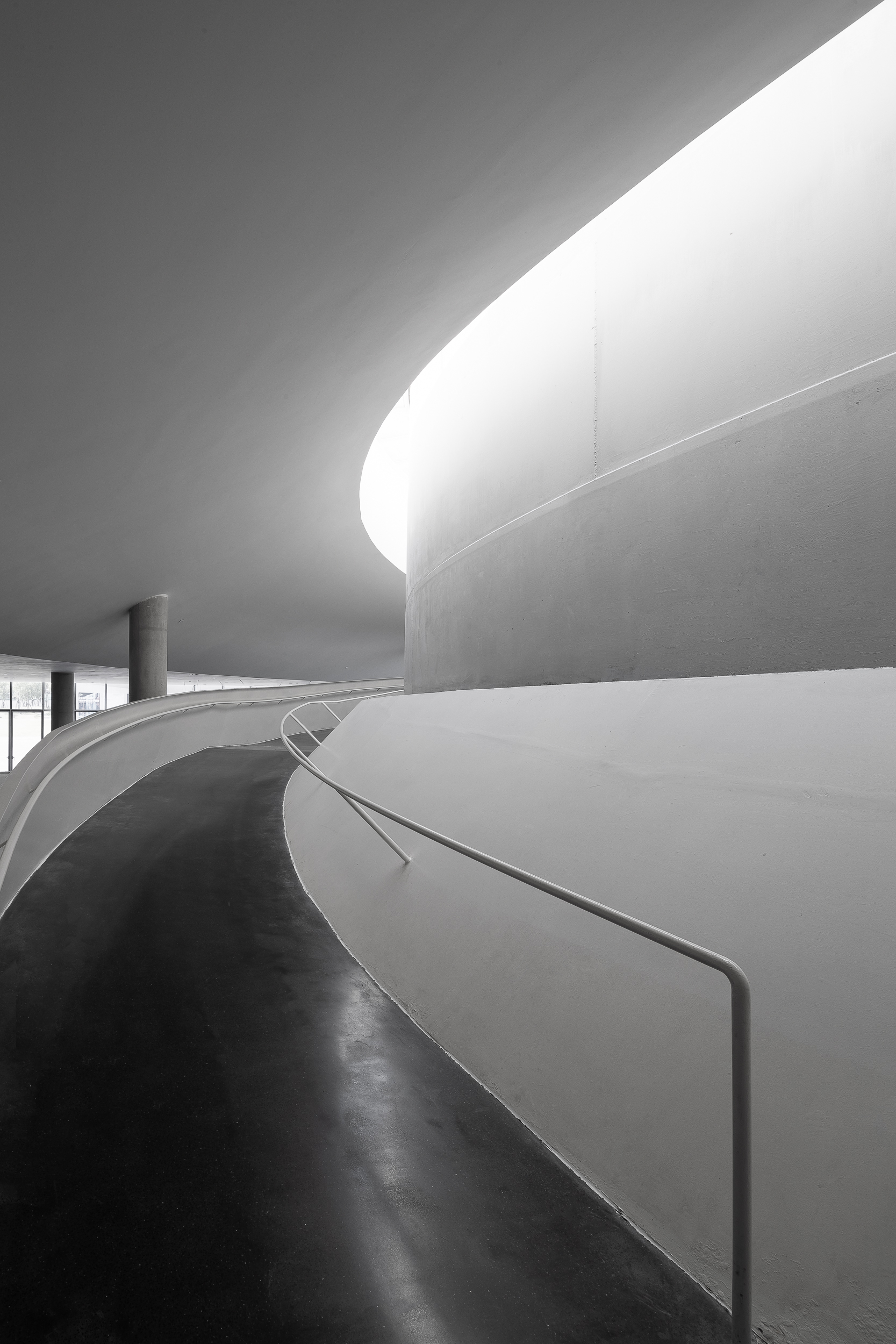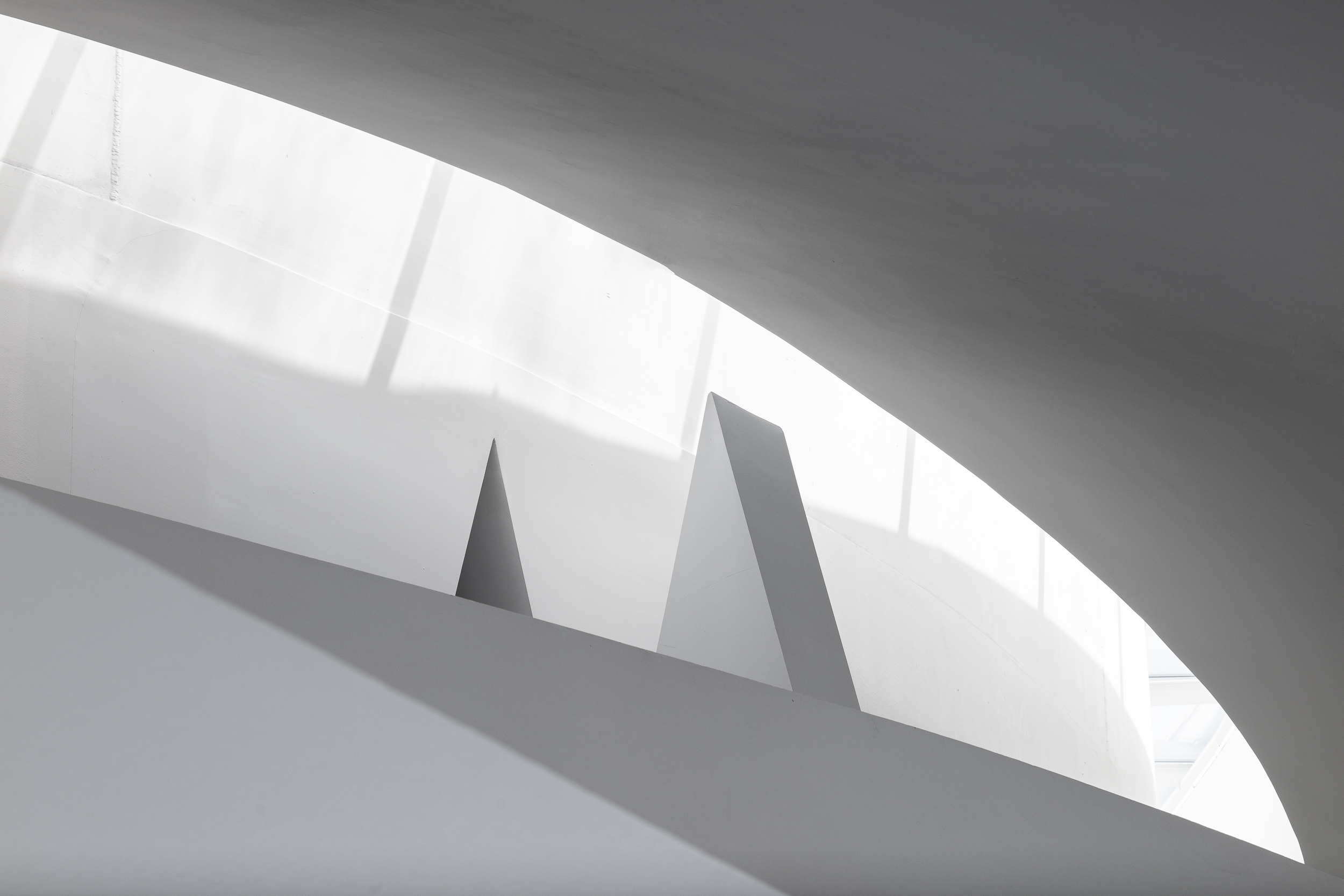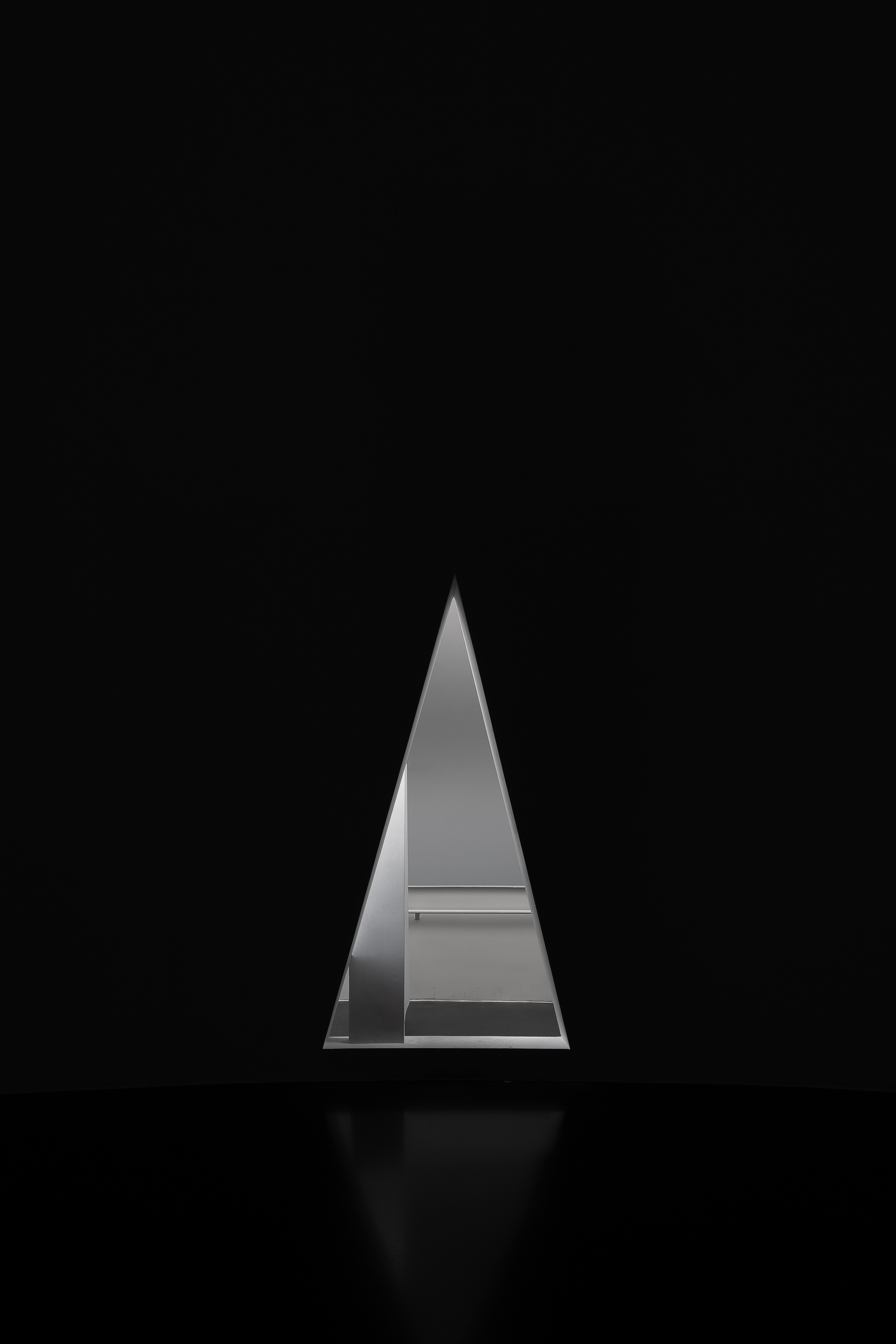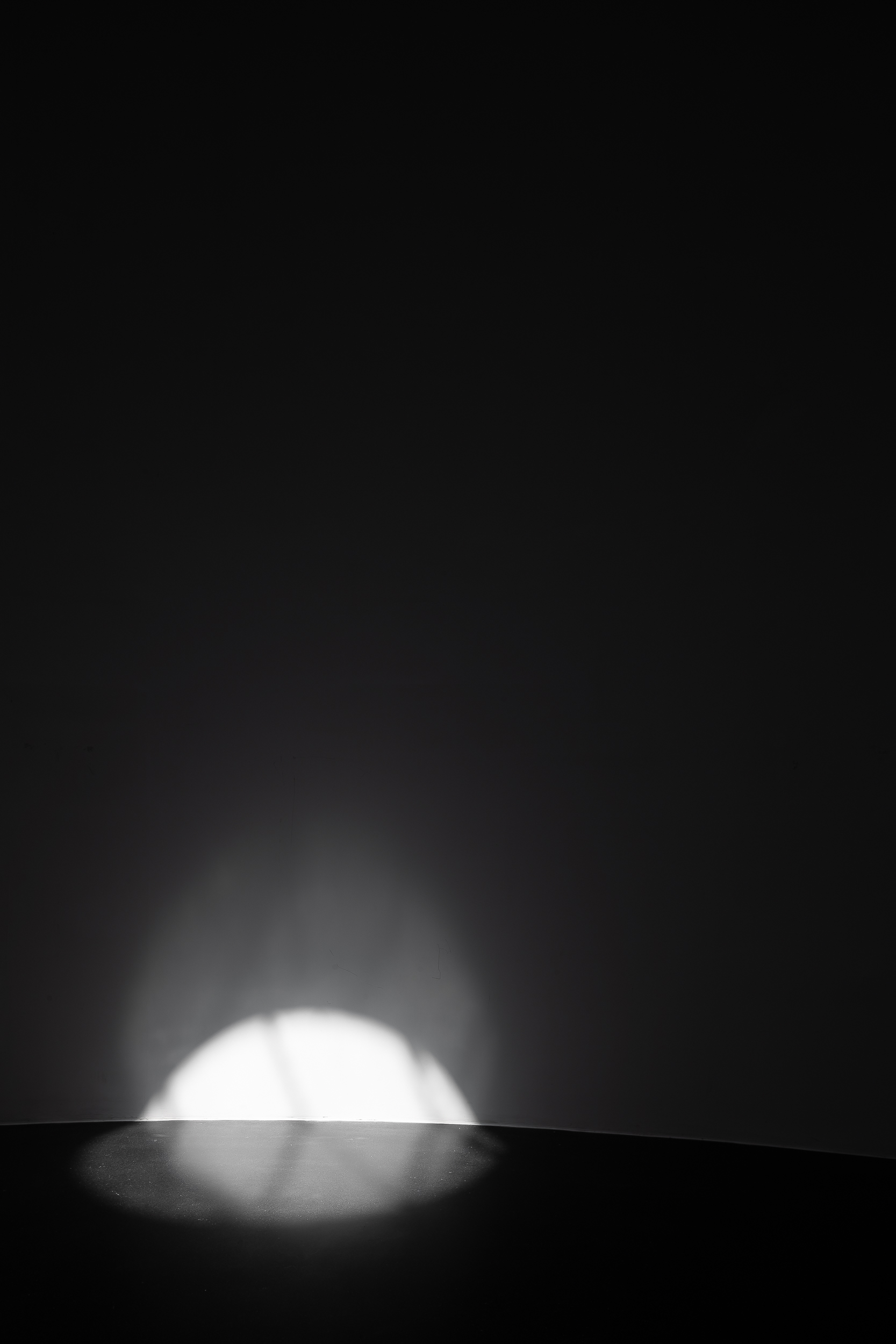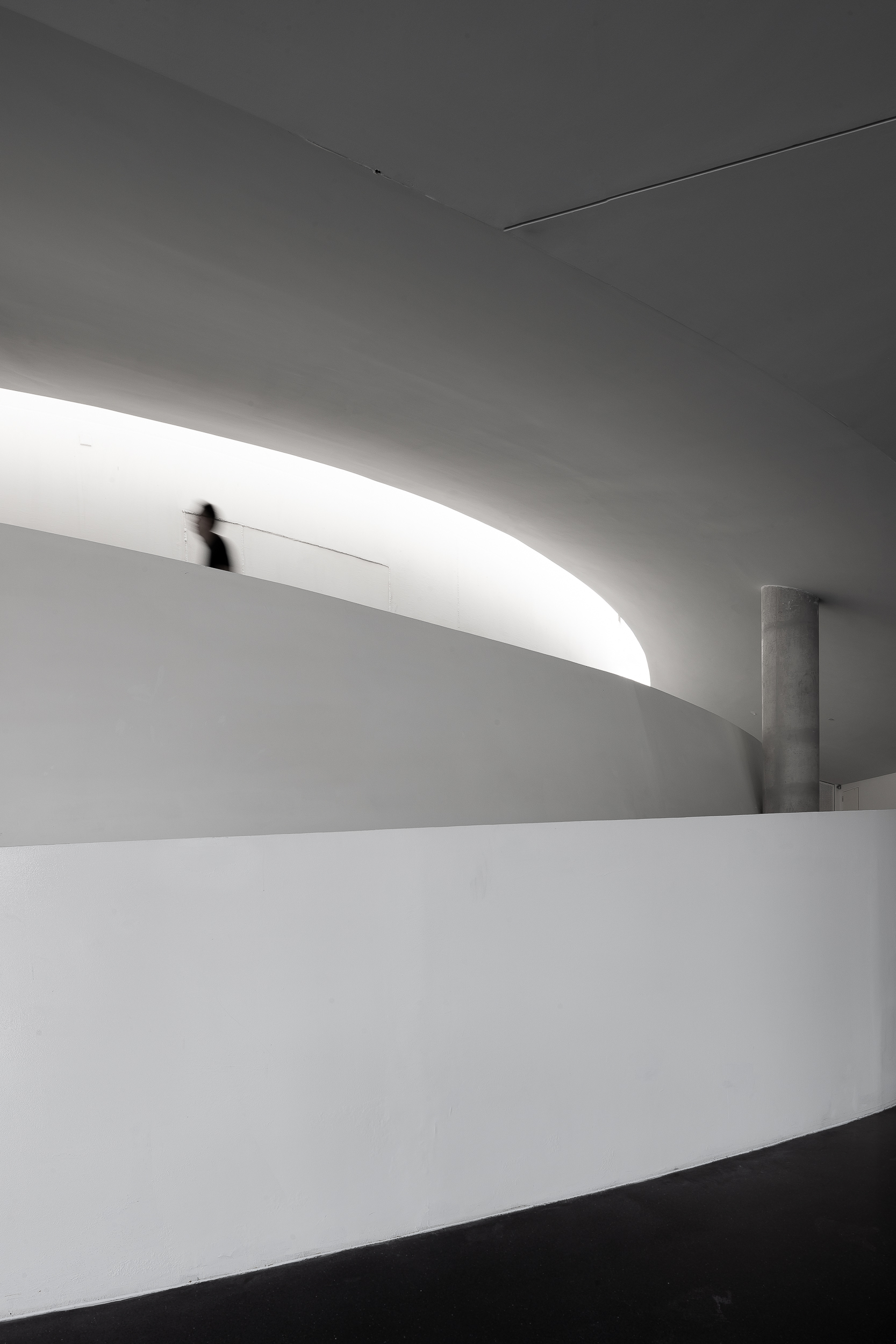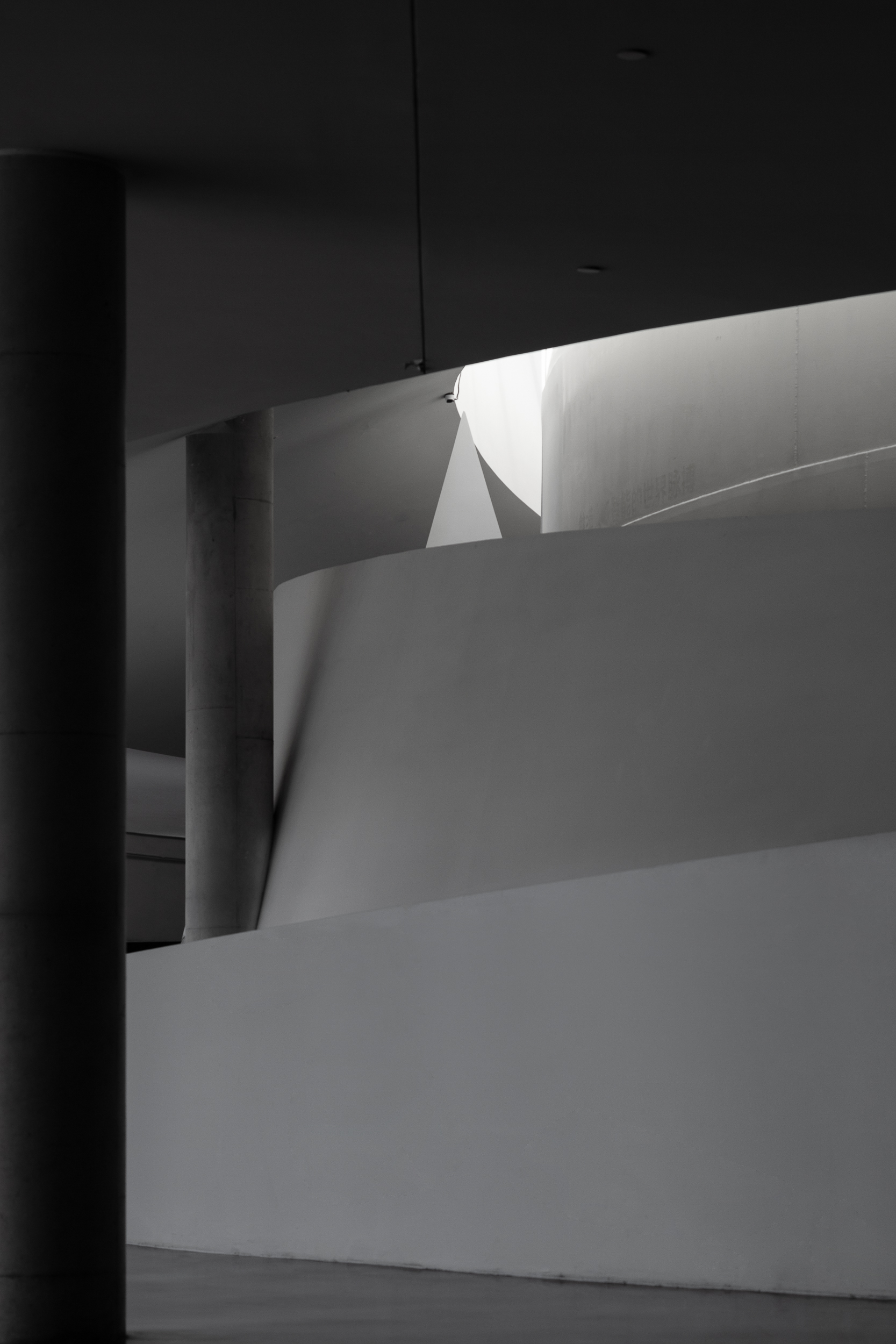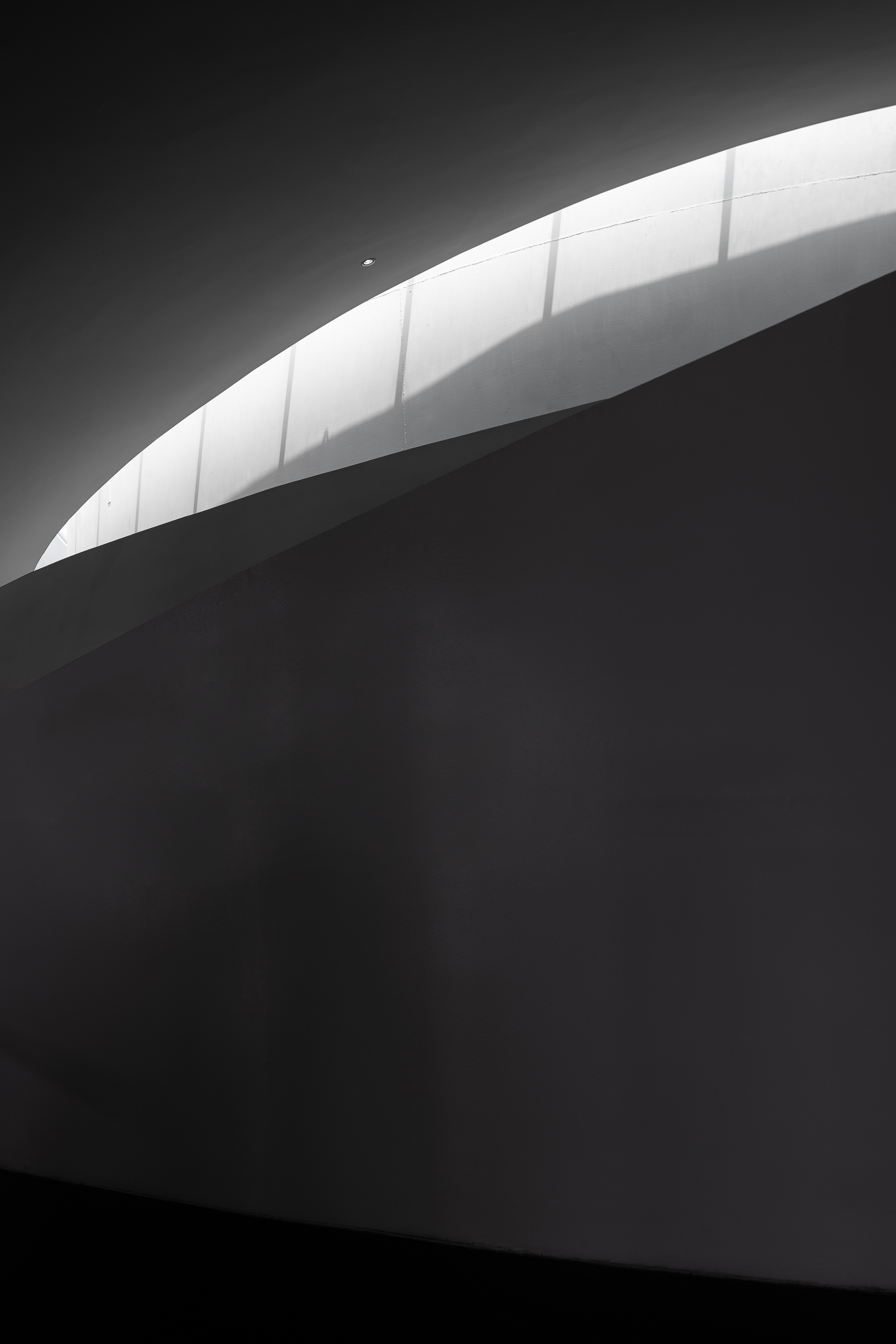 五个油罐中,5号罐的空间面积最大,其内部空间被分隔为上下两层,每层面积超过600平方米,巨大的空间内见不到一根立柱。5号罐旁的4号罐则被分隔3层,也是整个艺术中心中唯一的三层式展示厅。再往边上走去,便是3号罐。与密闭的5号罐不同,3号罐的穹顶上开了扇天窗,可以将自然光引入展厅内。而空间独立的1号罐和2号罐则具有更多的可能性,其中,1号罐更适用于展现声音艺术、表演艺术。
Among the five oil tanks, the No. 5 tank has the largest space area. Its internal space is divided into upper and lower floors, each with an area of more than 600 square meters, and no column can be seen in the huge space. The No. 4 tank next to the No. 5 tank is divided into three floors and is the only three-story exhibition hall in the entire art center. Going further to the side is the No. 3 tank. Unlike the airtight tank No. 5, a skylight is opened on the dome of tank No. 3, which can introduce natural light into the exhibition hall. The space-independent tanks No. 1 and No. 2 have more possibilities. Among them, the No. 1 tank is more suitable for displaying sound art and performance art.
|城市中的森林广场|
Forest Square in the City
▼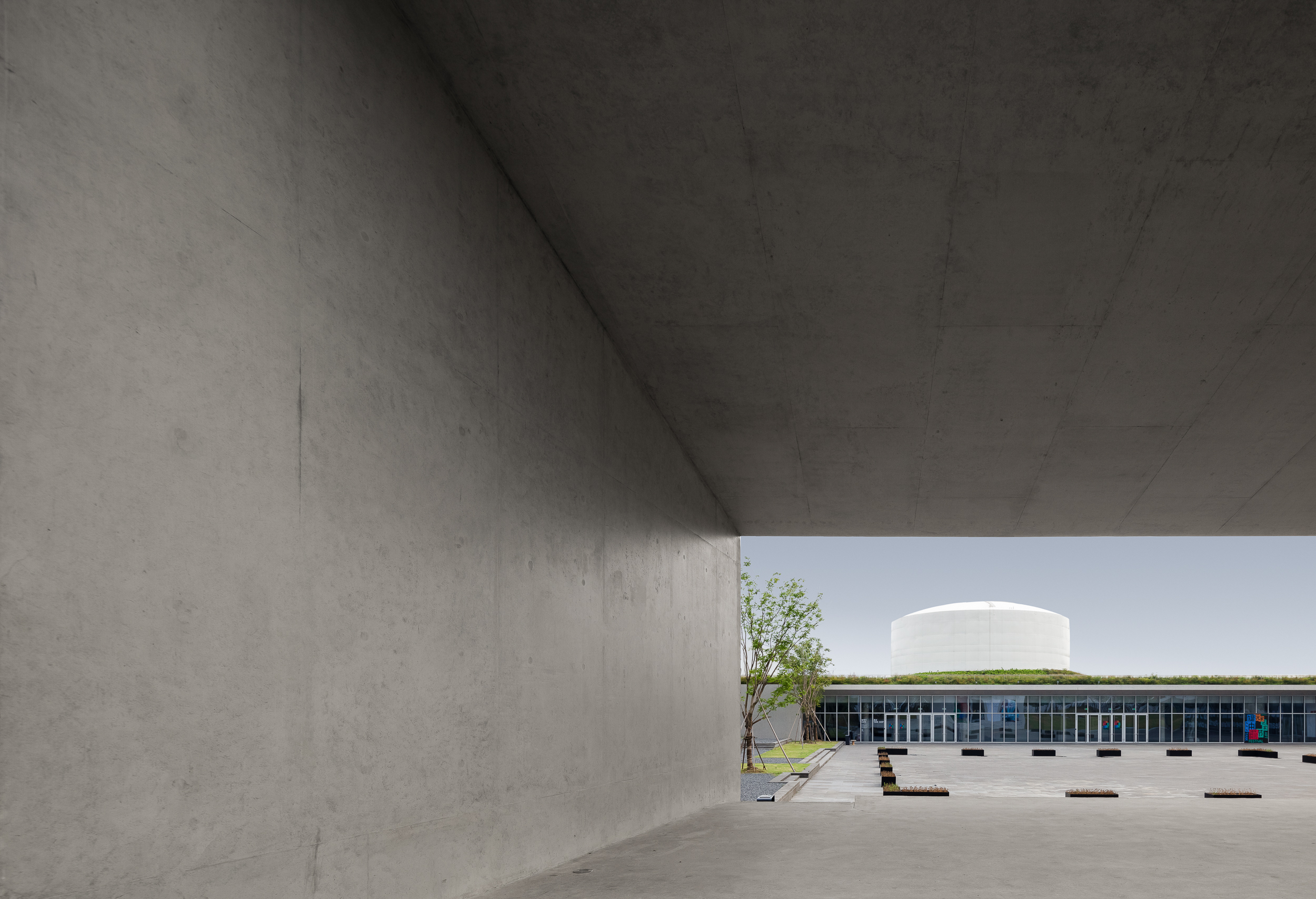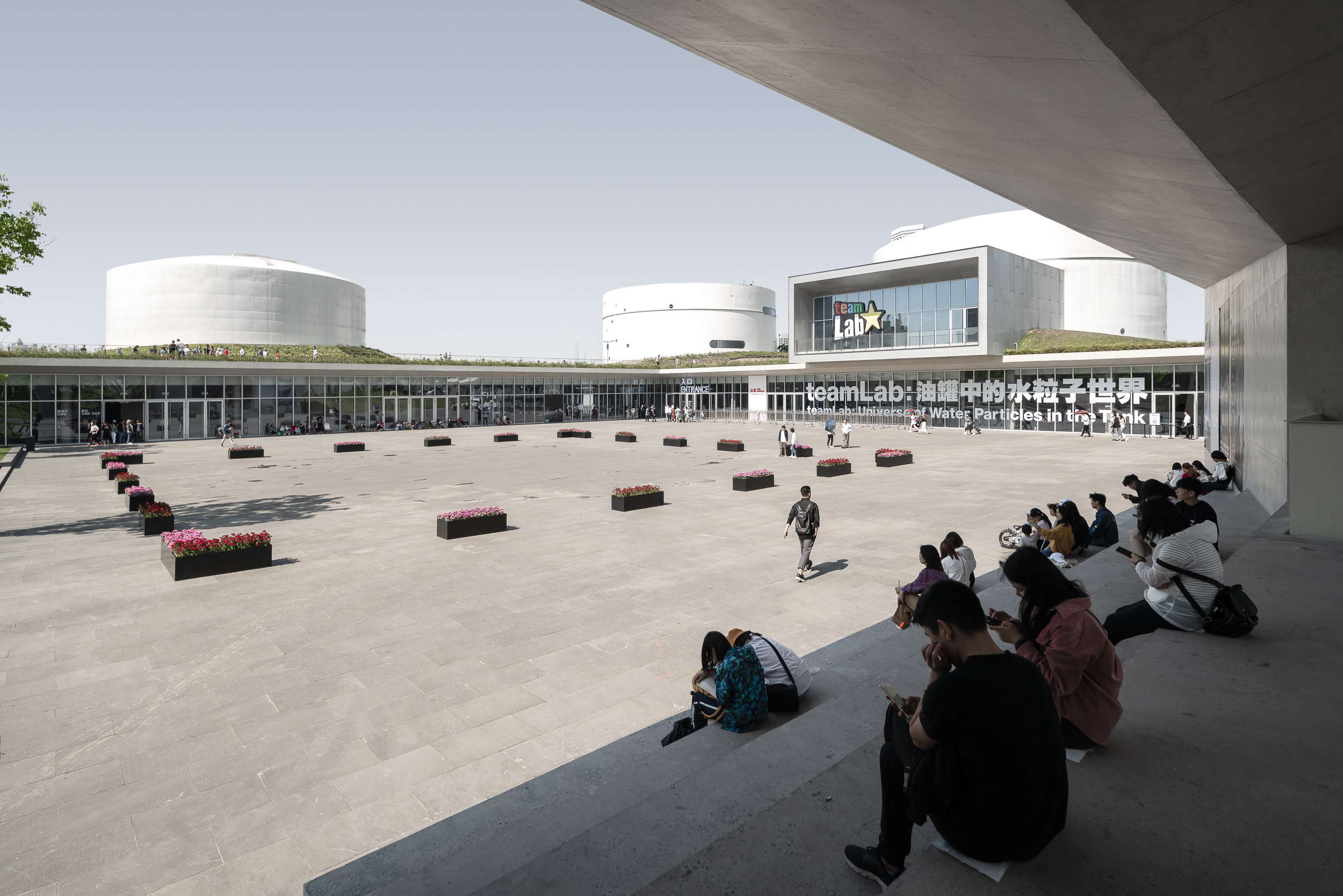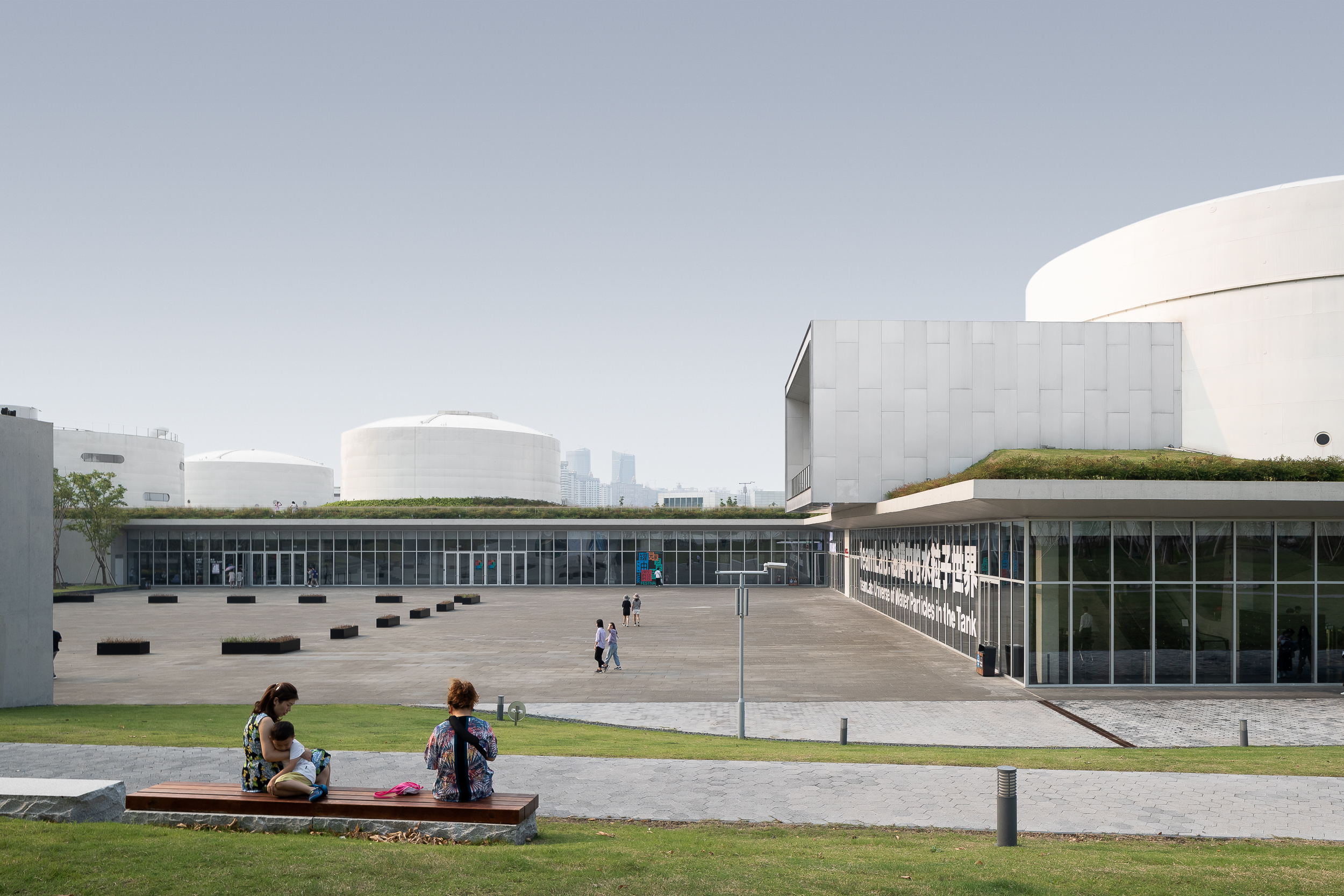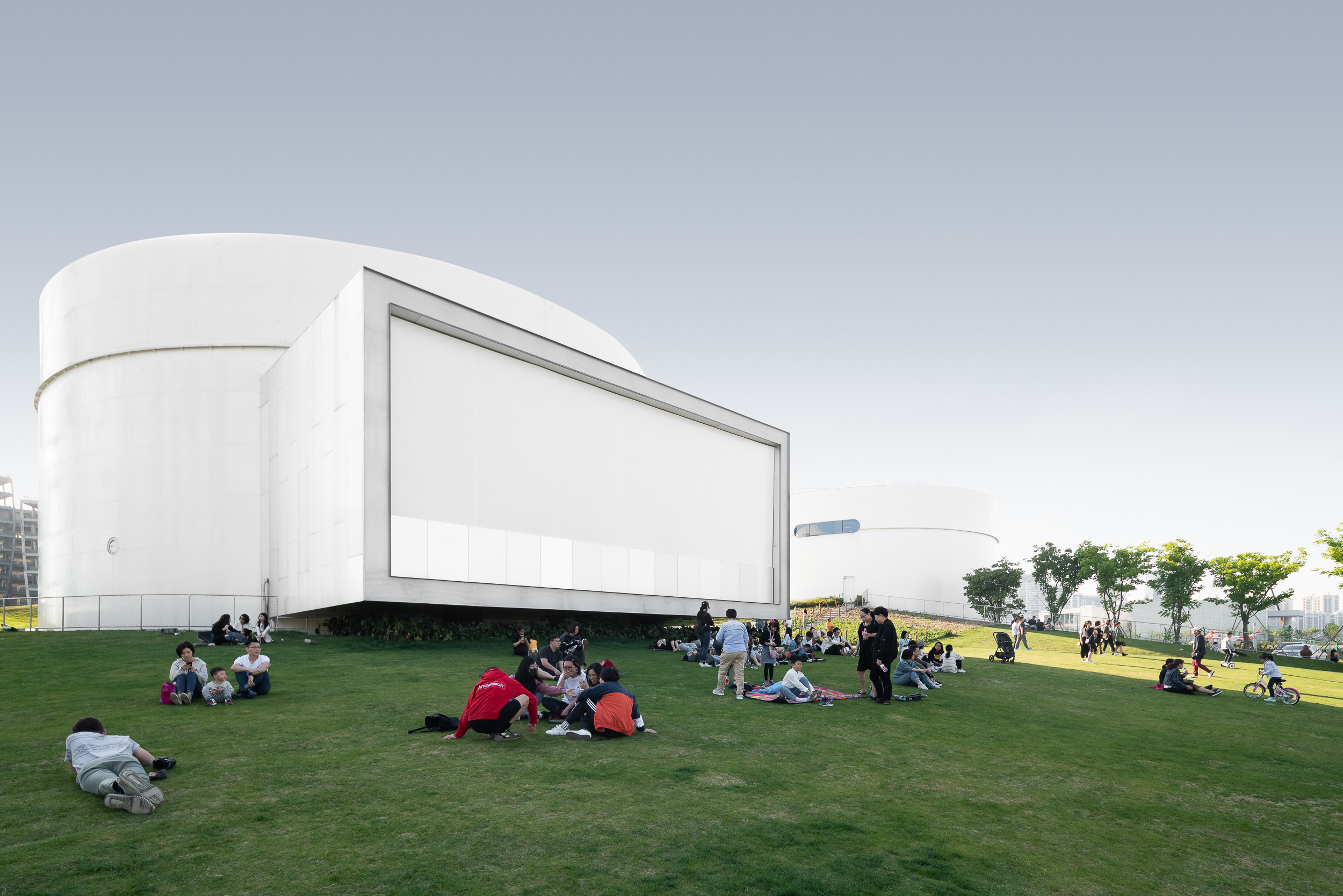 介于油罐"超级表面"与"都市森林"之间为两个开阔的广场:其一为适宜大型活动、 由石材铺装的55米见方的"城市广场",另一个是面积较小、绿草如茵的"草坪广场",适合举办多种主题活动。
Between the "super surface" of the oil tank and the "urban forest" are two open squares: one is a 55-meter square "urban square" paved with stone suitable for large-scale events, and the other is a small grassy "lawn square", which is suitable for hosting a variety of themed events.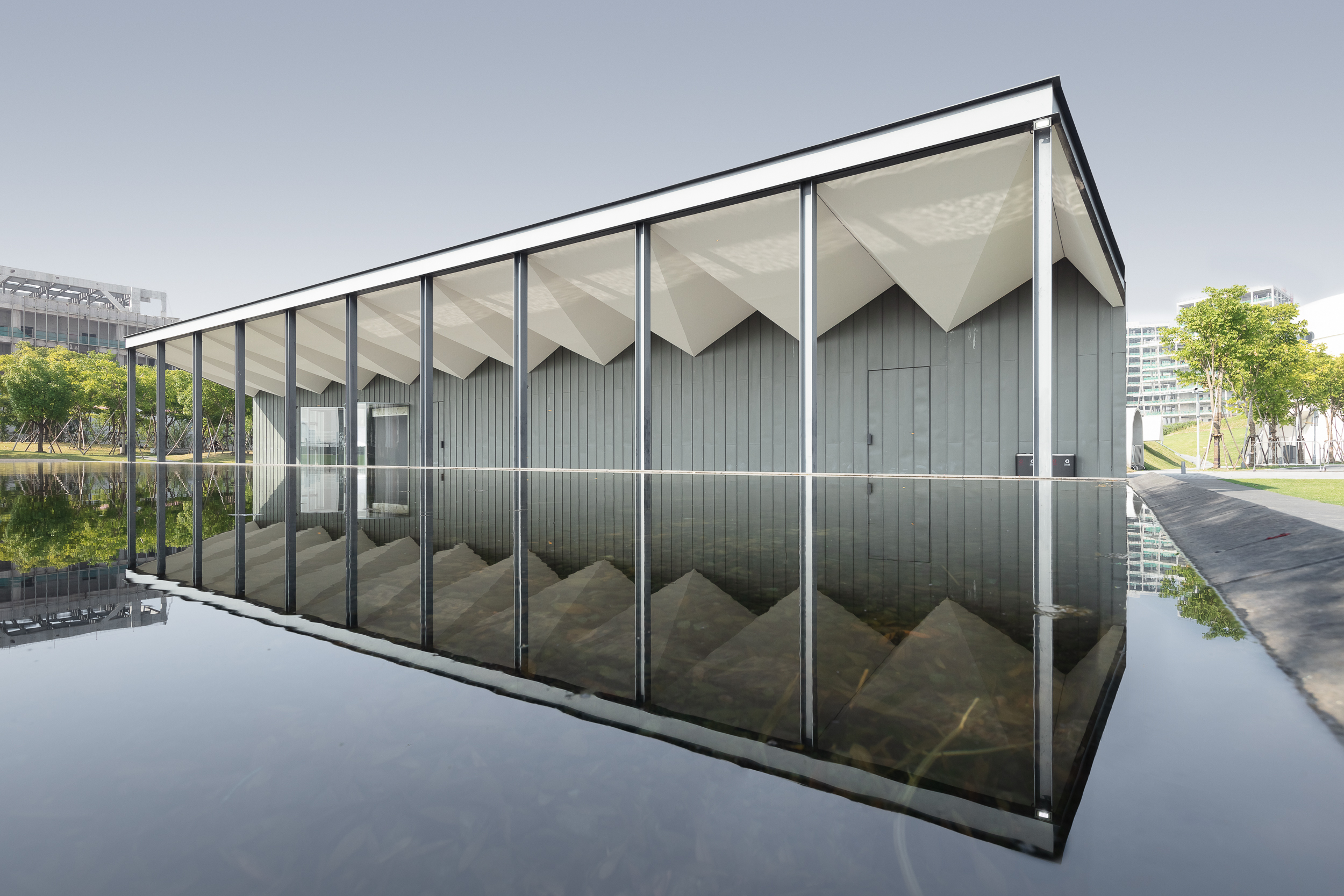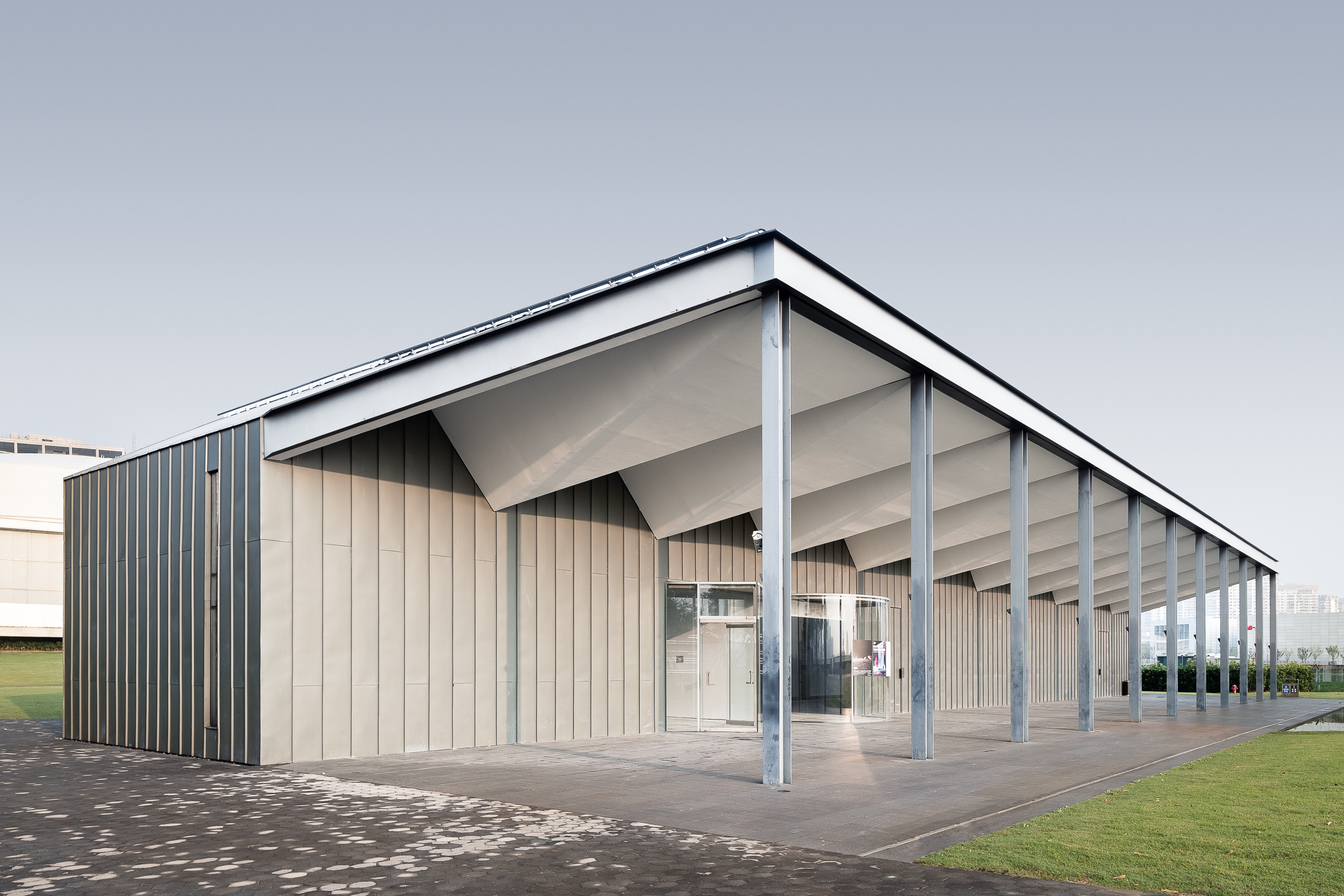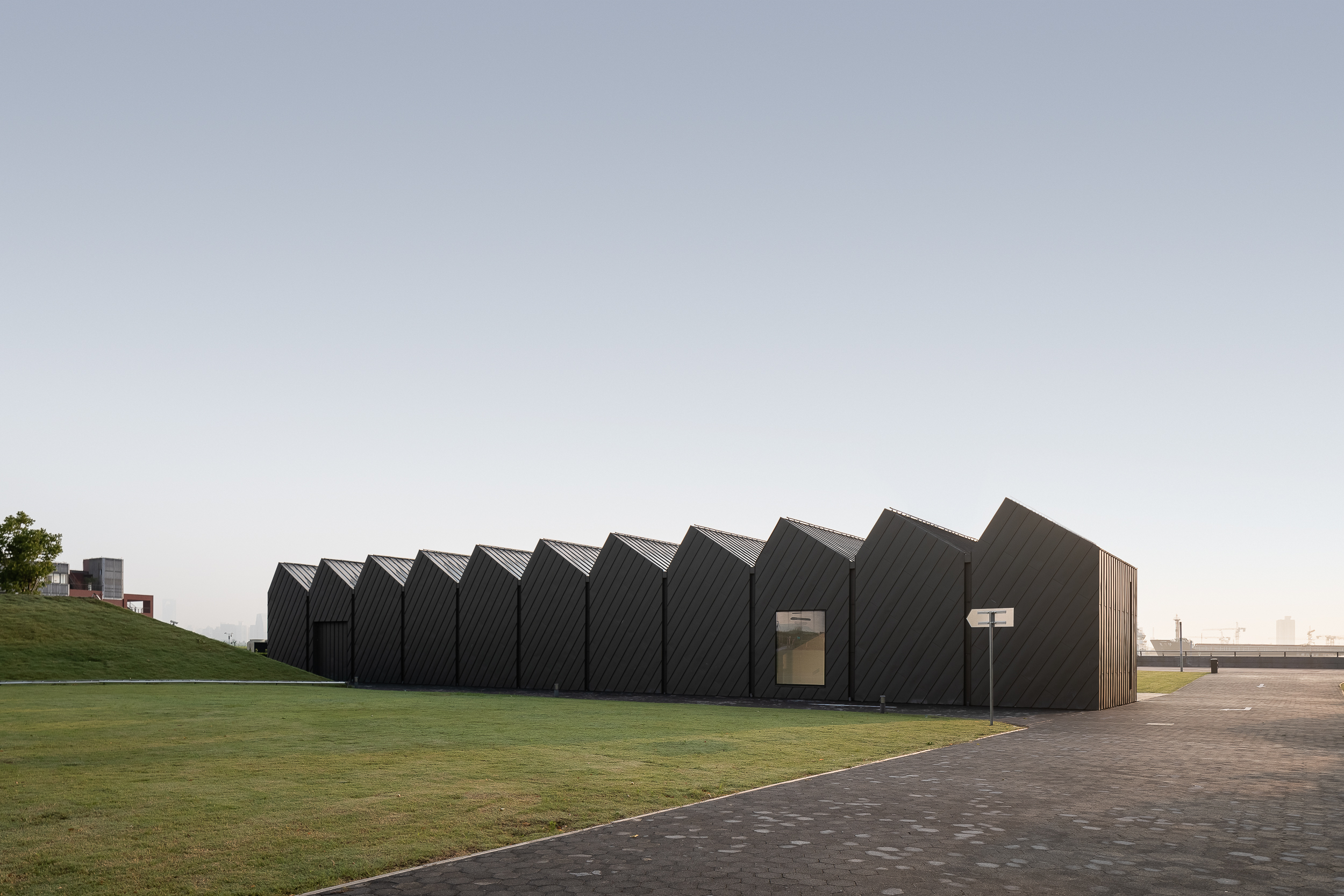 在"草坪广场"东侧,"OPEN"还将黄浦江边一座废弃的水泵房改造为用于独立展览及活动的"项目空间",可用于举办艺术活动和小型展览。
On the east side of the "Lawn Plaza", OPEN Architect also transformed an abandoned pump house by the Huangpu River into a "project space" for independent exhibitions and events, which can be used to hold art events and small exhibitions.
---