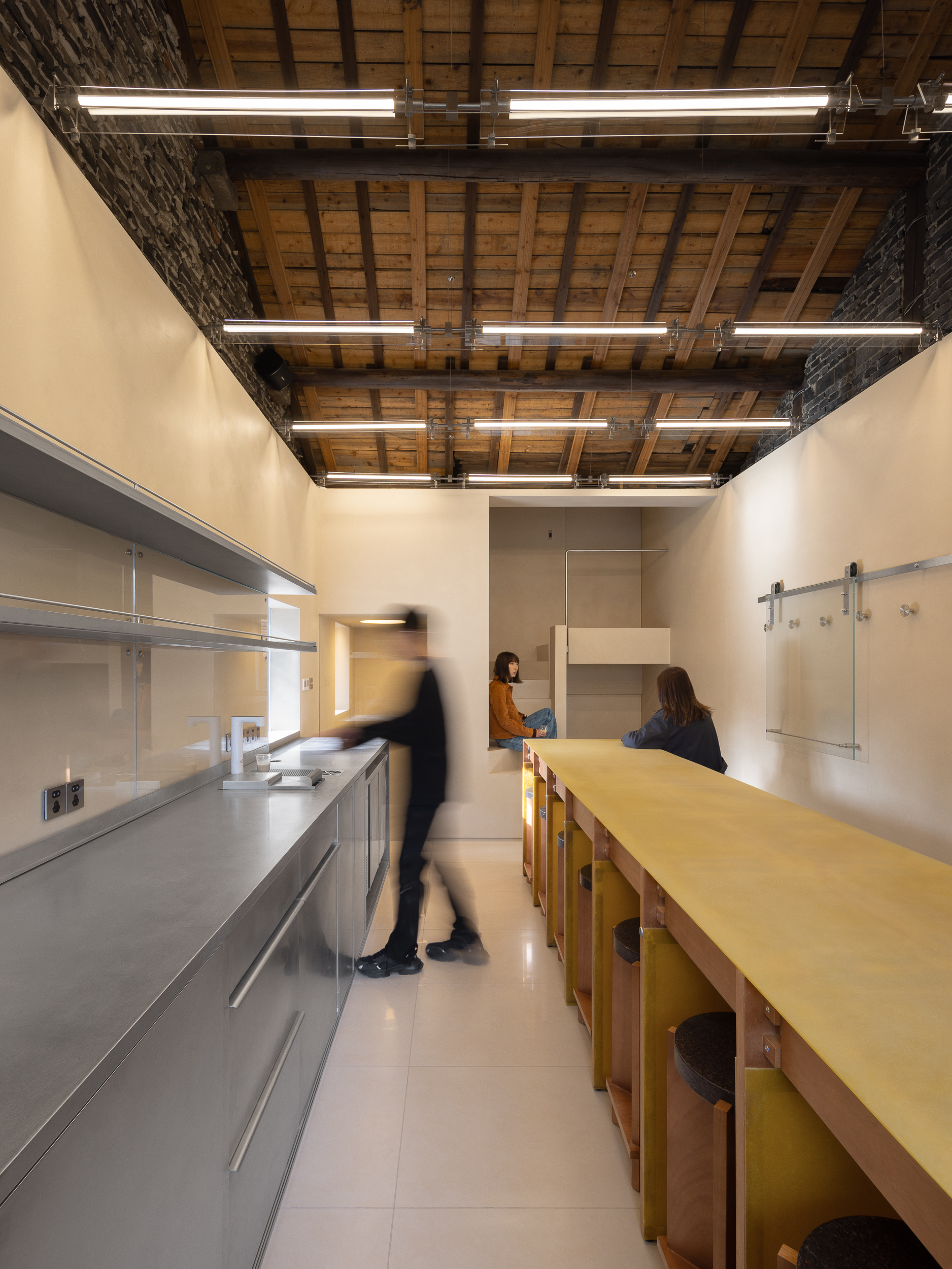 用当下的手法和对情调的理解,
Use the current technique and the understanding of sentiment,
重组过去曾有的体验。
 To reorganize the past experience.
---
咖啡的香气为空间留下一抹印记,这其中蕴藏着一些有沉淀感的东西,但同时又使空间拥有了更包容和开放的态度。
The aroma of coffee leaves a mark on the space, which contains some things with a sense of precipitation, but at the same time makes the space have a more inclusive and open attitude.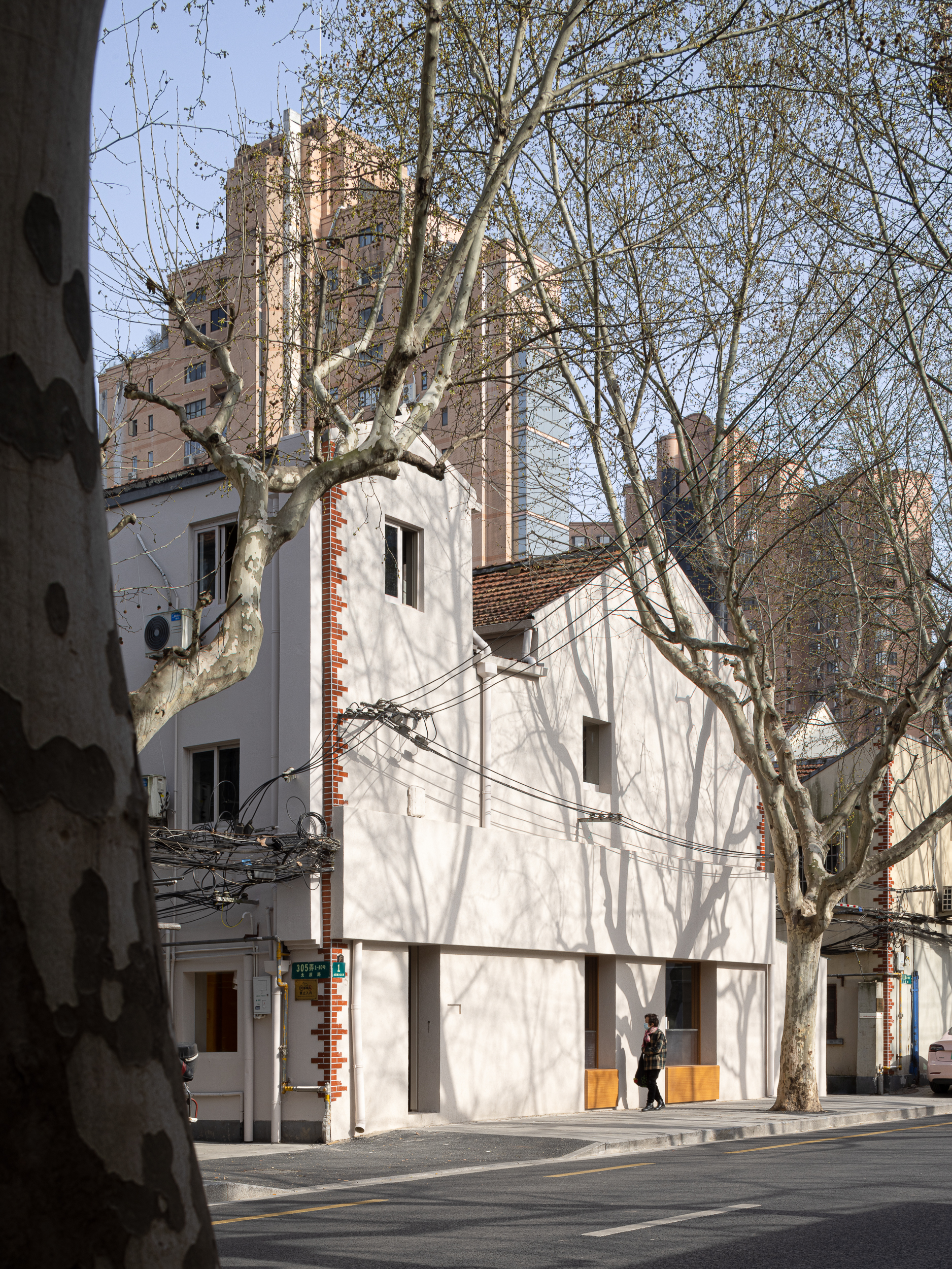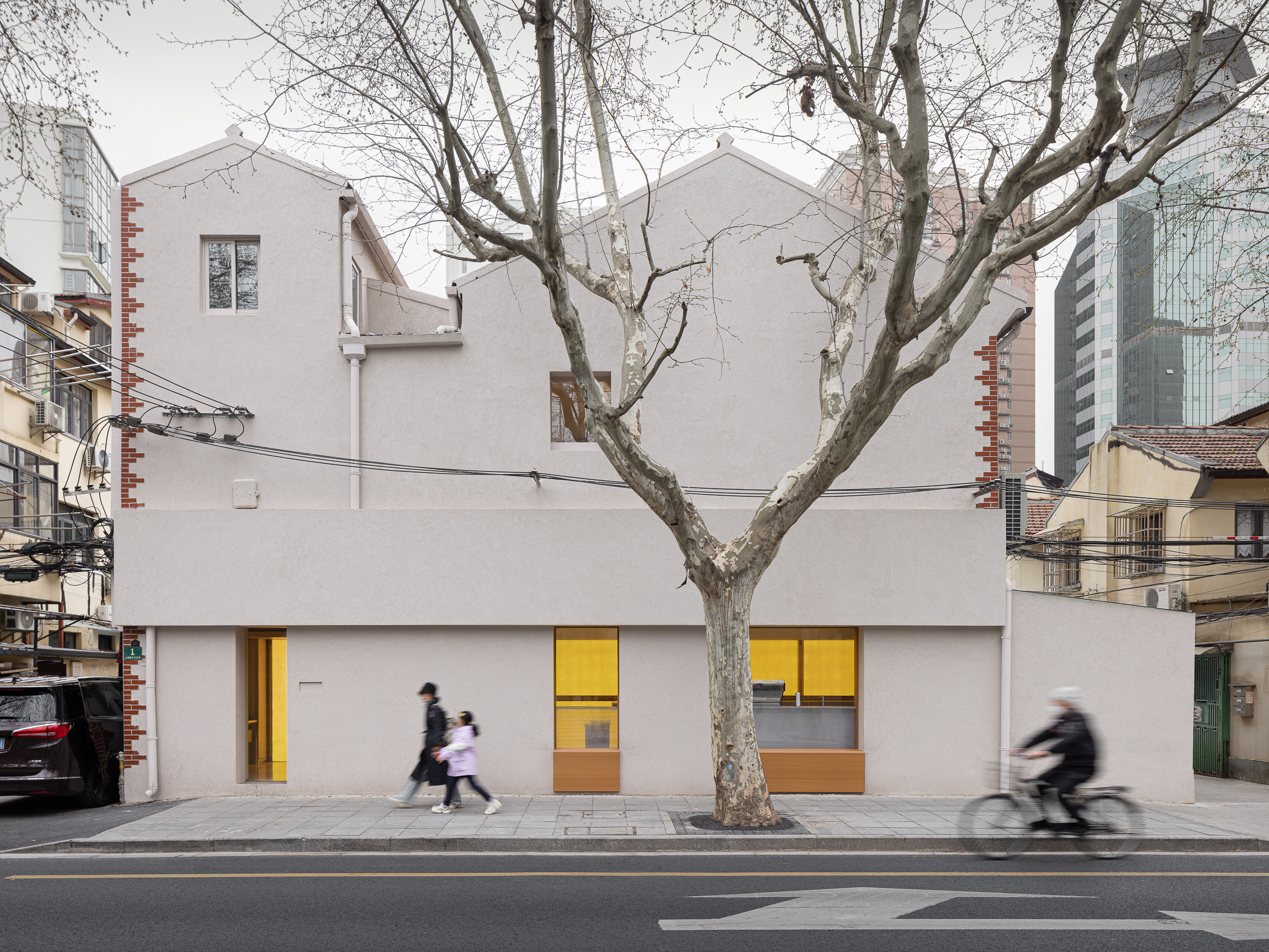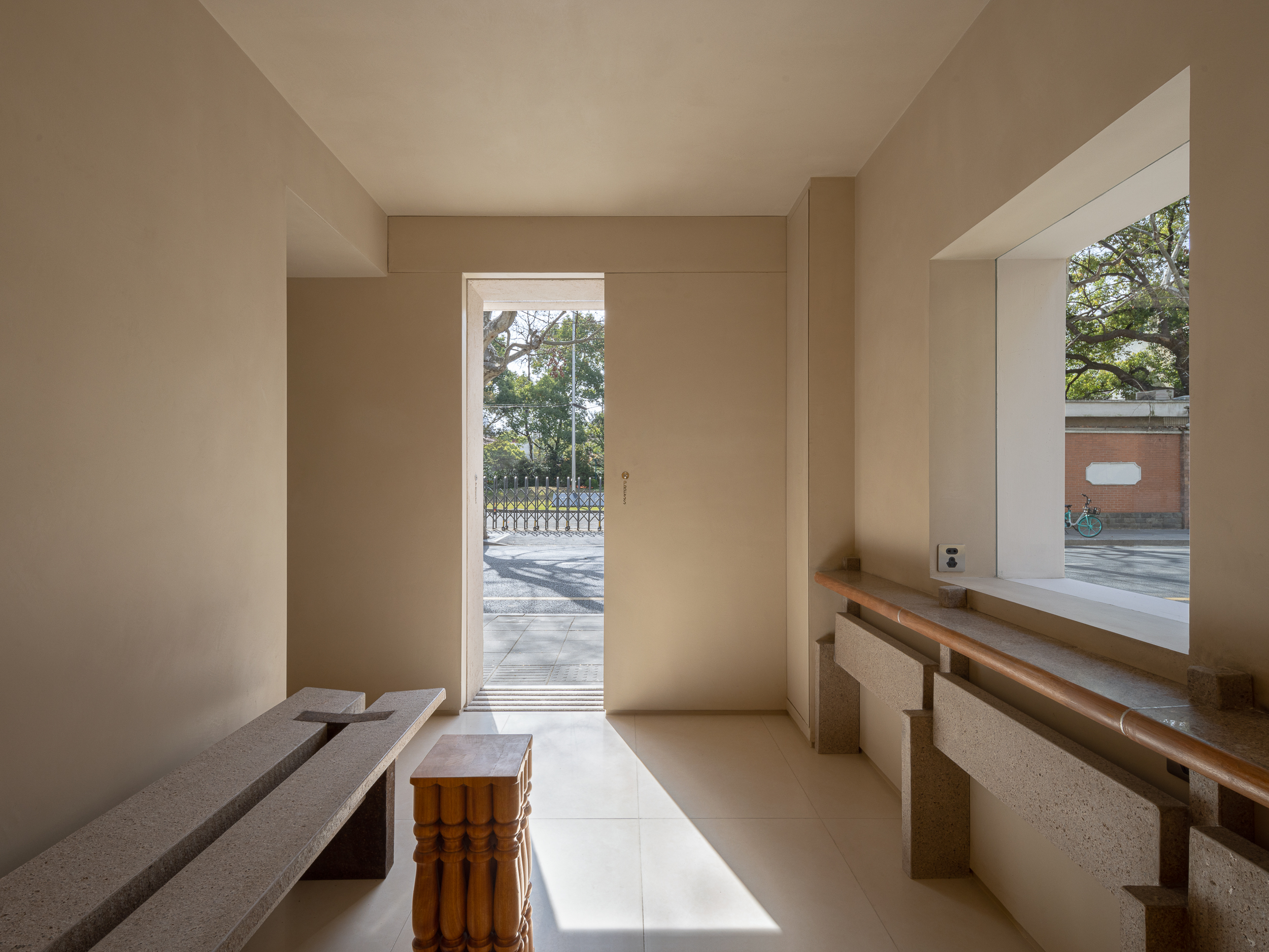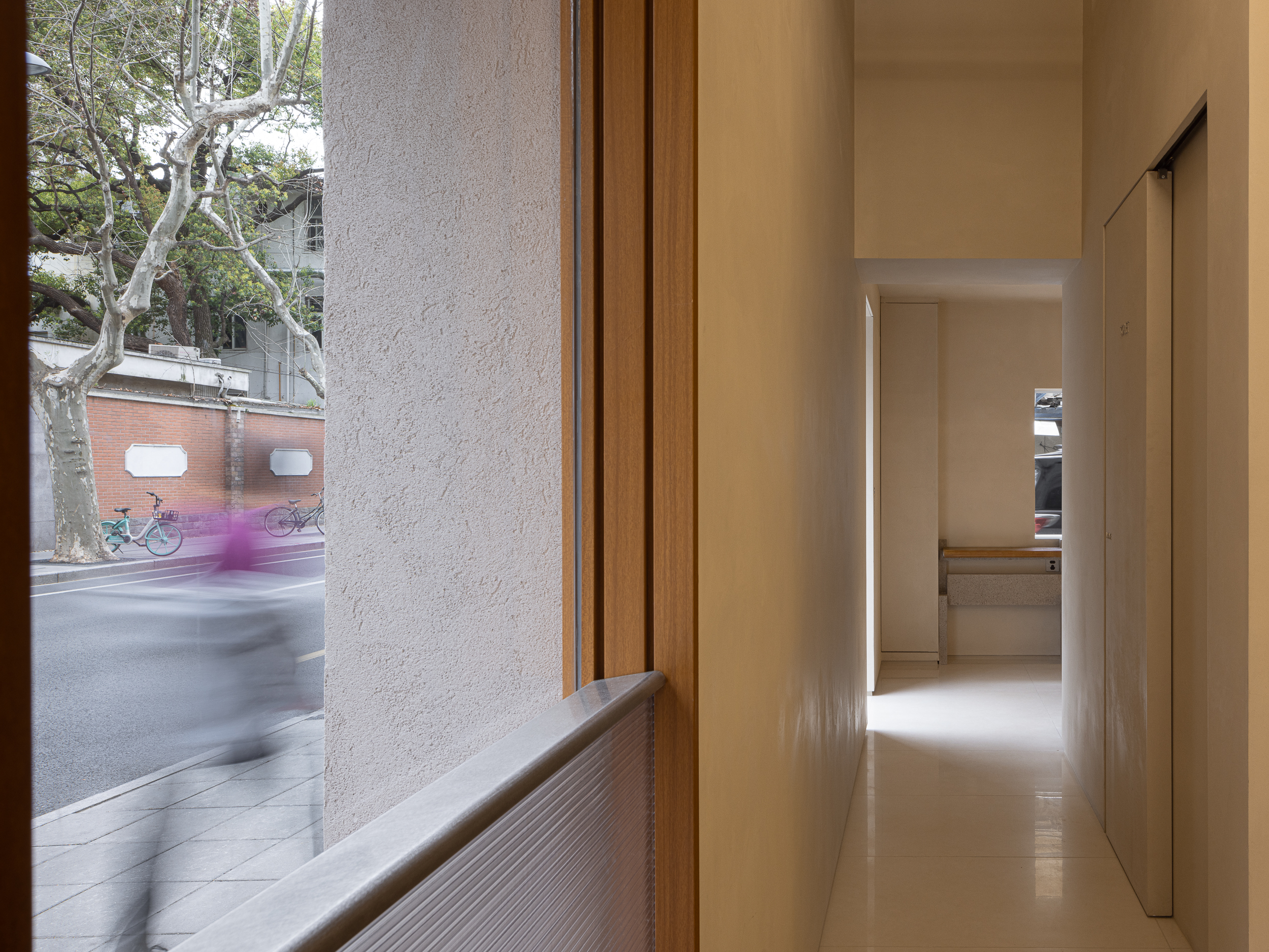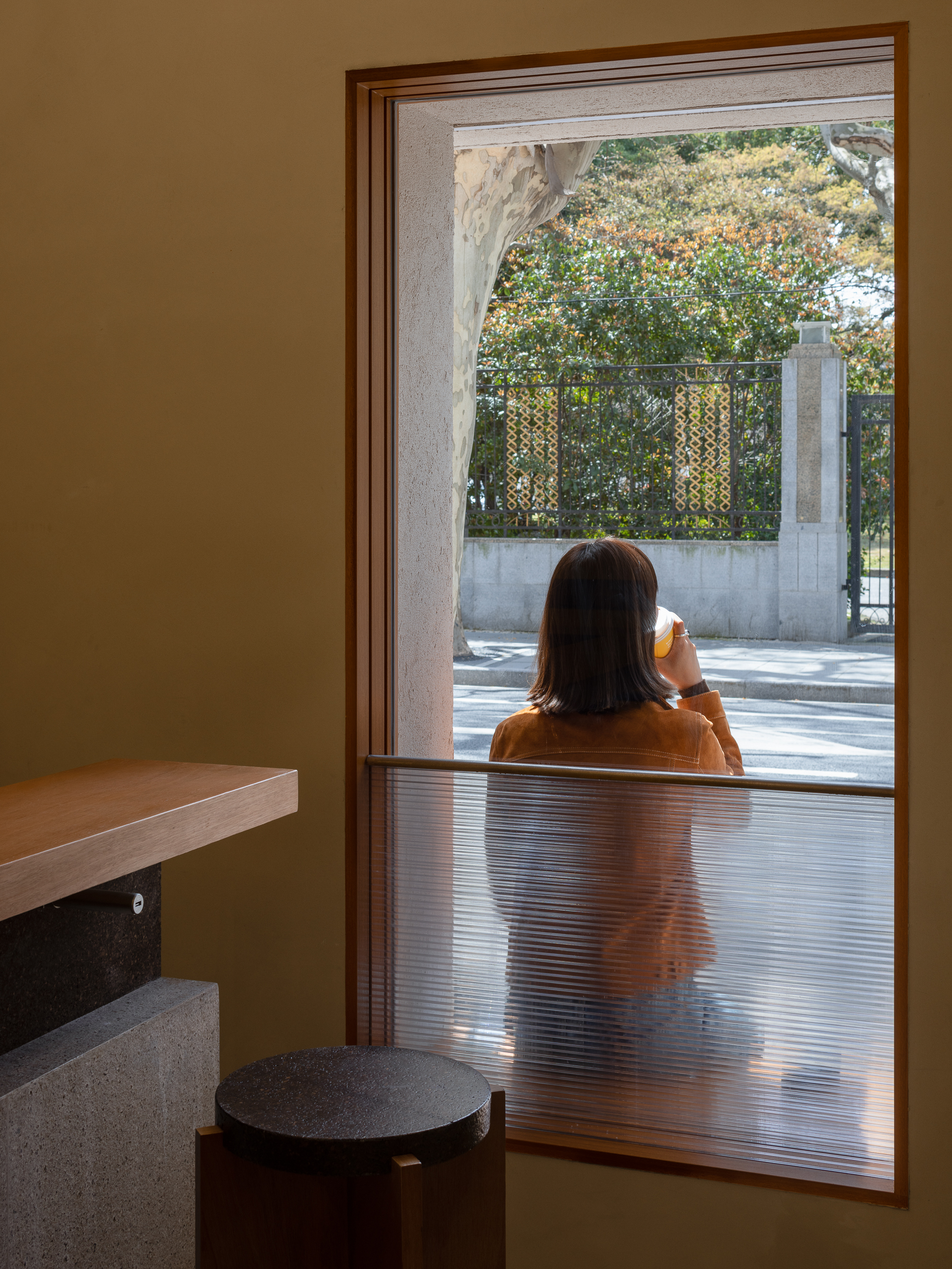 这是一个温和而自由的地方,让每一个聚集在这里的人,无论他们是来还是去,都能享受到这种随性洒脱的生活态度。窗景、长凳和柜台,最朴素却有质感的材料,在闹市小巷利用旧环境讲述着自己的故事。
This is a gentle and free place, so that everyone who gathers here, whether they come or go, can enjoy this casual and free attitude towards life. Window scenes, benches and counters, the most simple but textured materials, tell their own stories in the old environment in the busy alleys.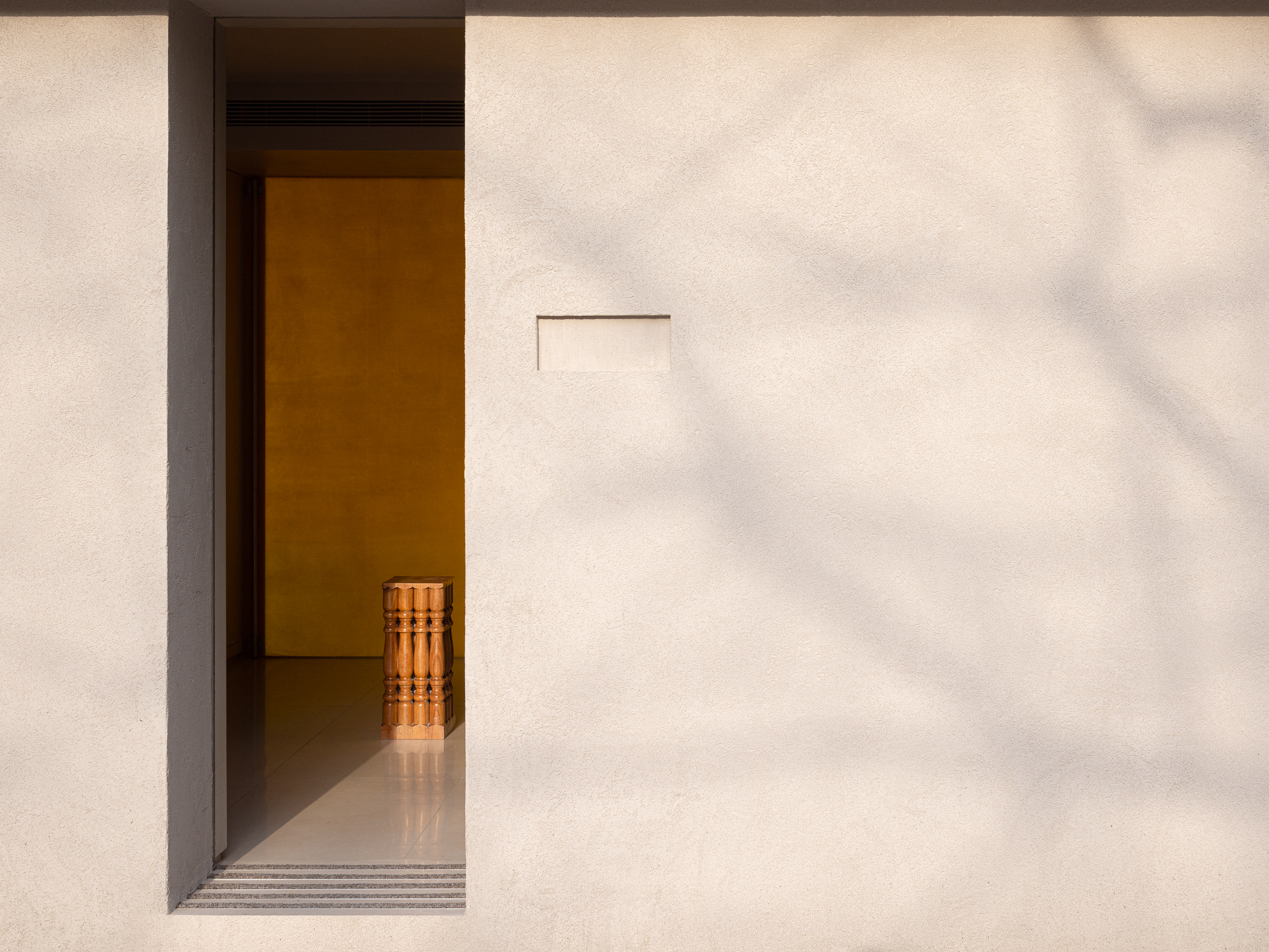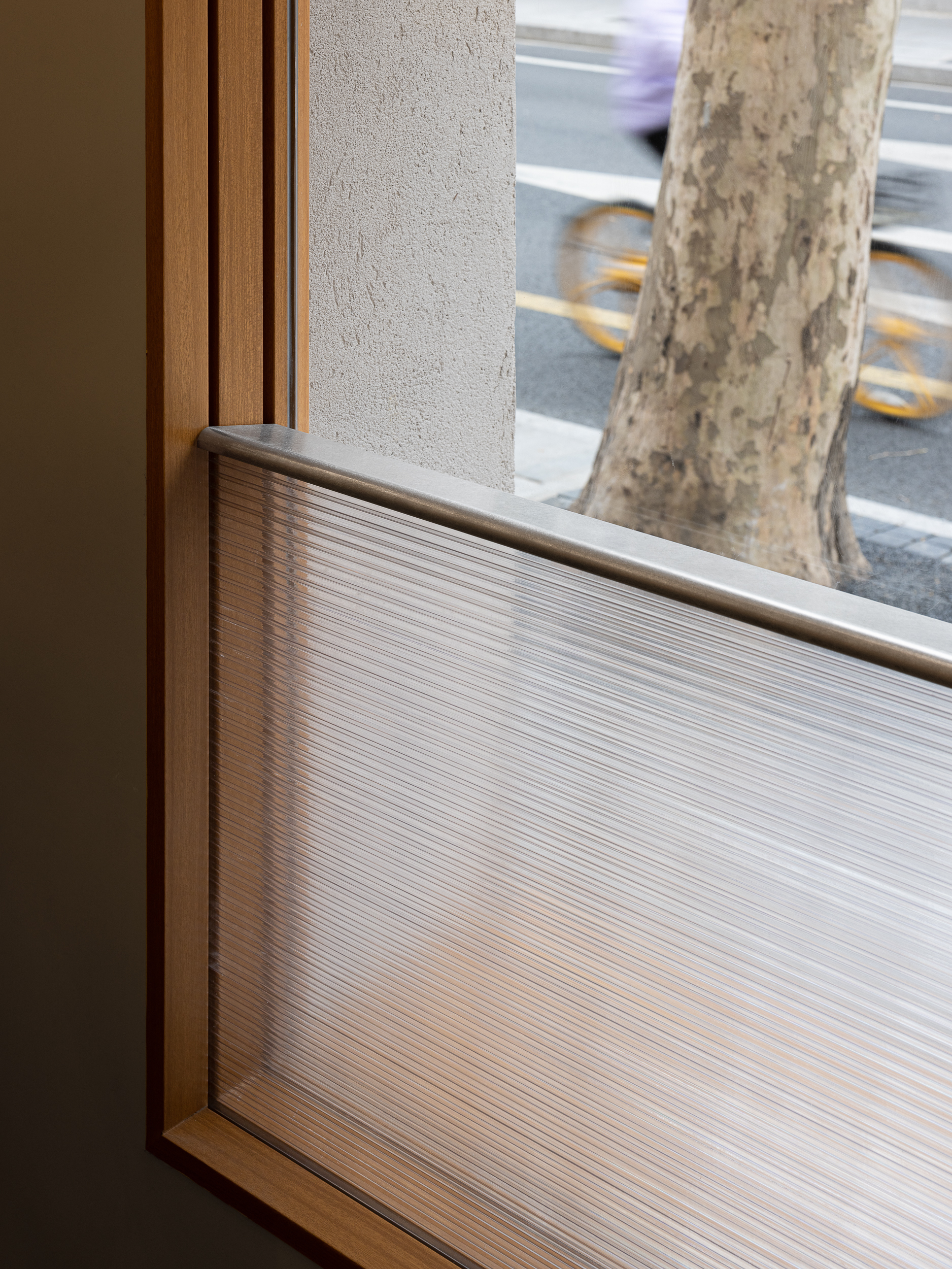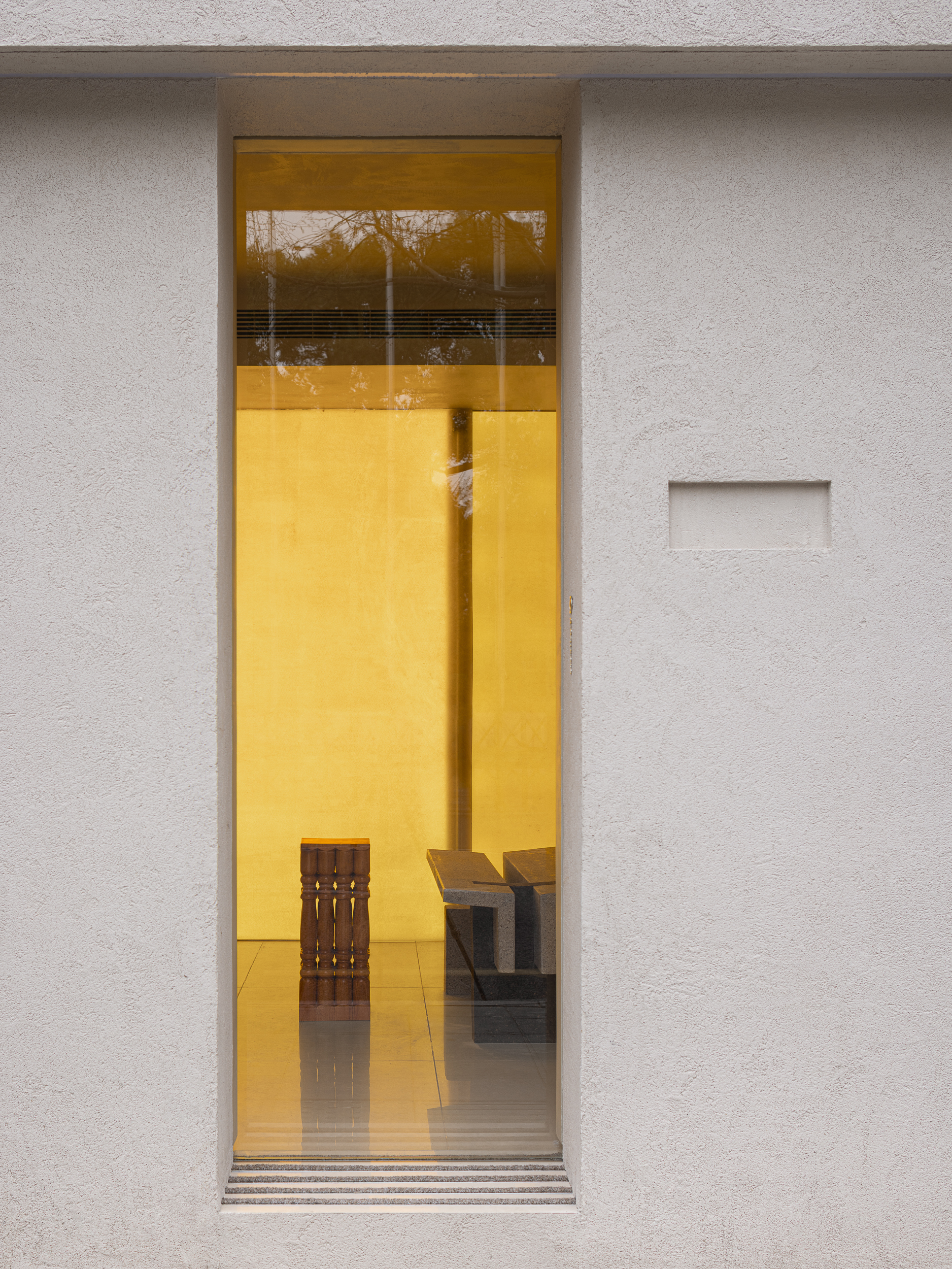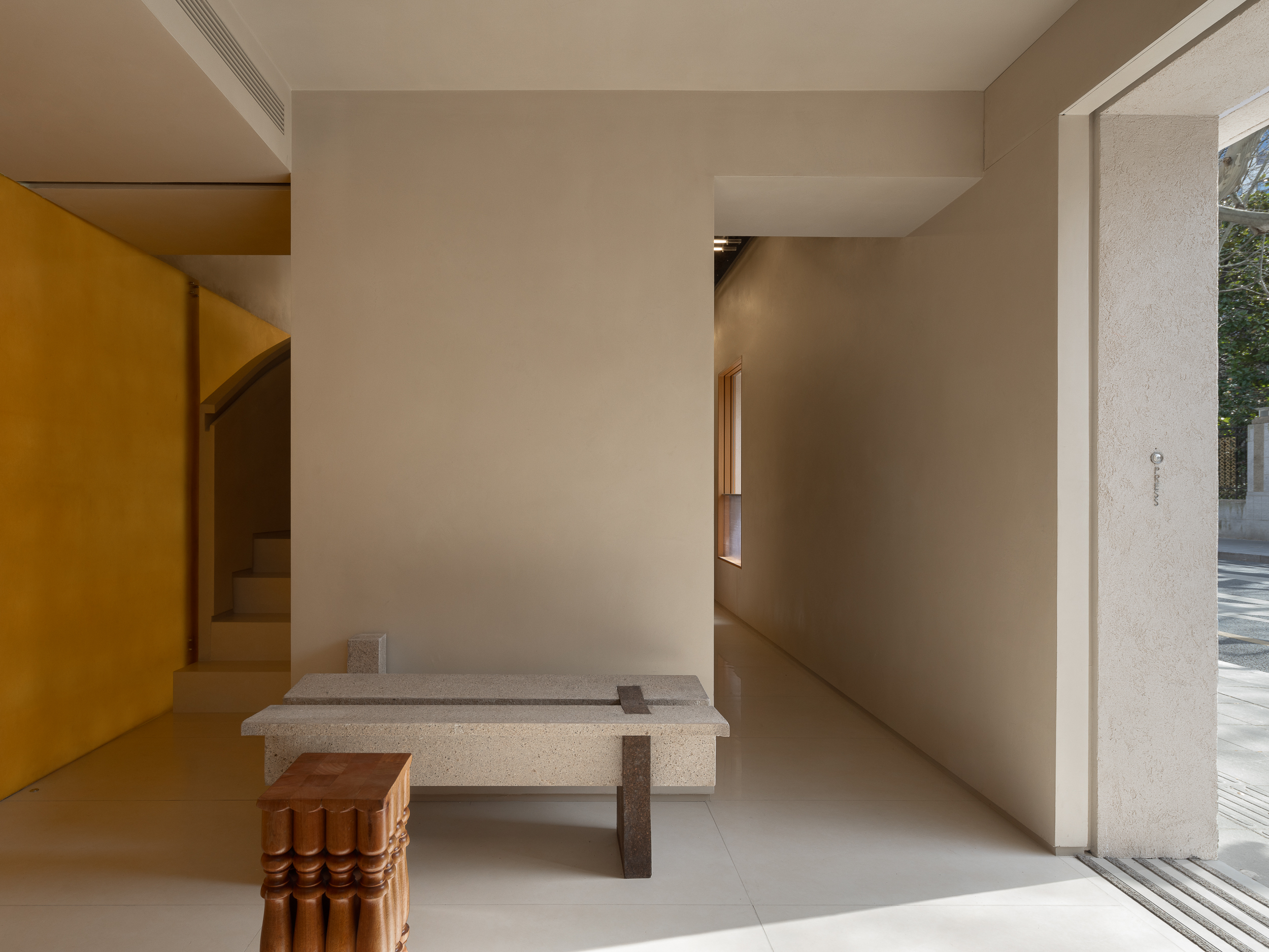 吹过咖啡店的风摇曳着门口的树叶,映照在墙上,光影营造出另一种宁静氛围。室内和室外的空间能够得到完全的交互,素色的环境与规整的几何开口,简约中透露出一丝俏皮,生活因咖啡而火热,也满足了咖啡文化的社区属性。
The wind blowing through the coffee shop swayed the leaves at the door, reflecting on the wall, and the light and shadow created another tranquil atmosphere. The indoor and outdoor spaces can be fully interacted with. The plain environment and regular geometric openings reveal a touch of playfulness in the simplicity. Life is hot because of coffee, which also satisfies the community attributes of coffee culture.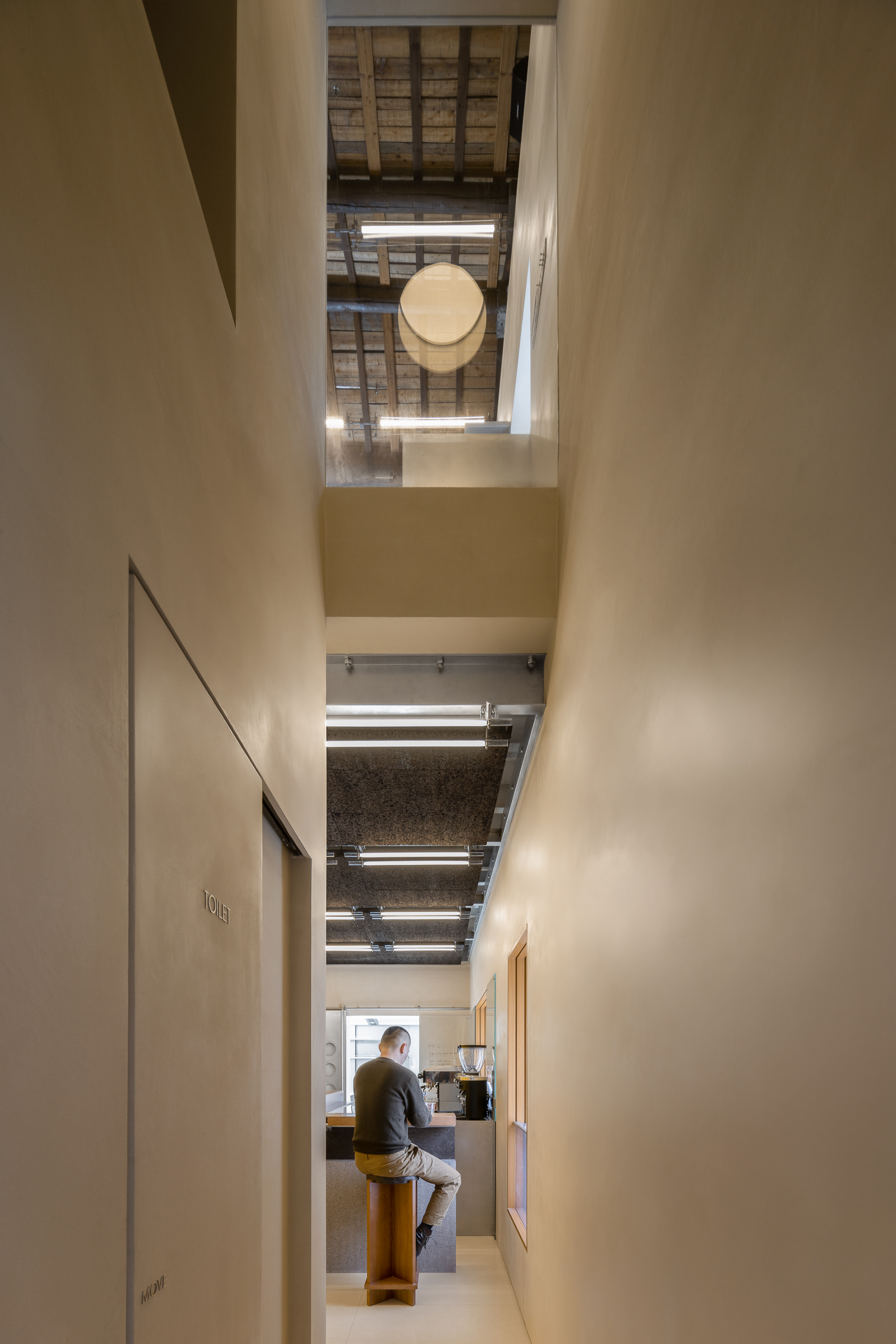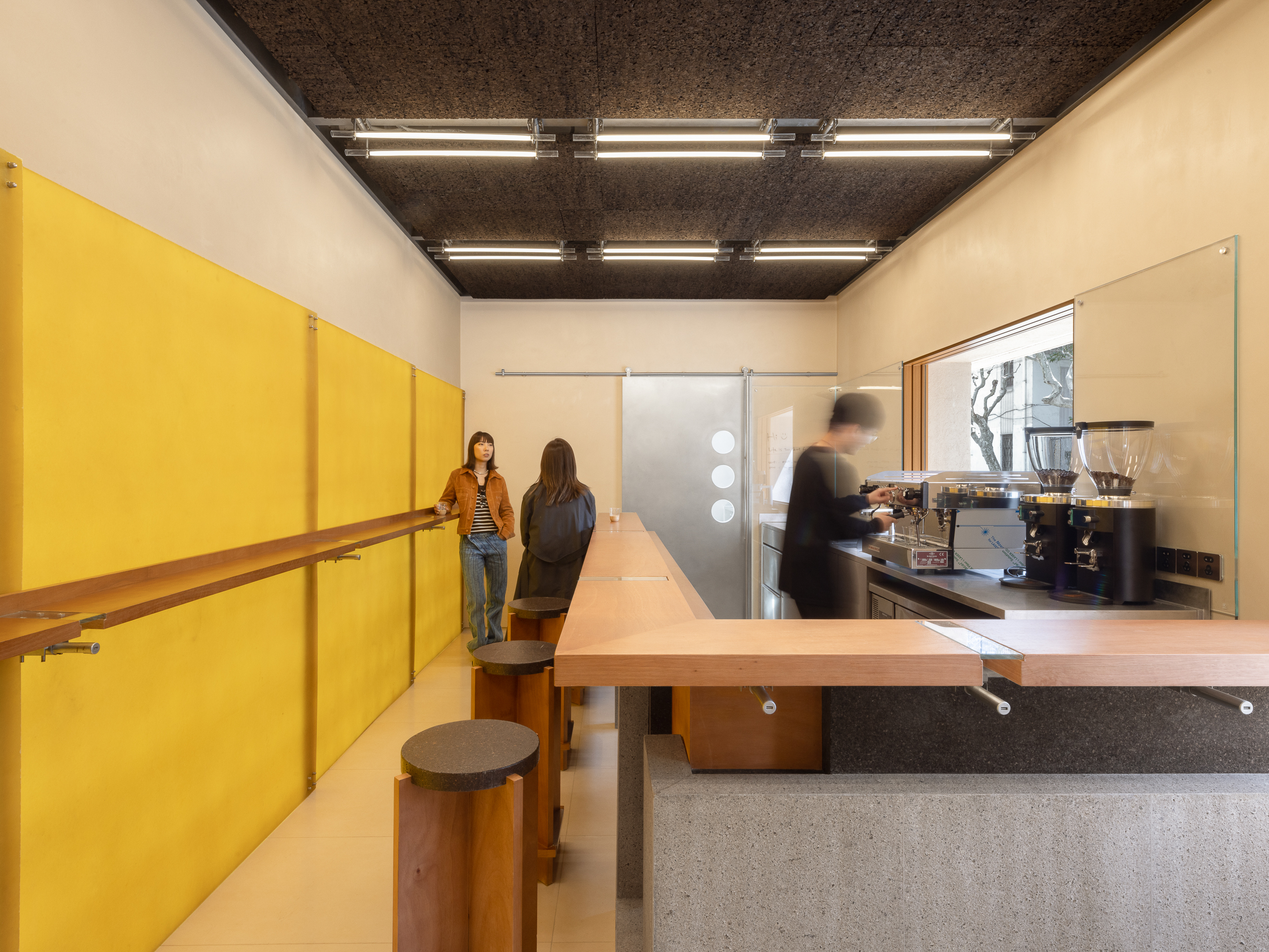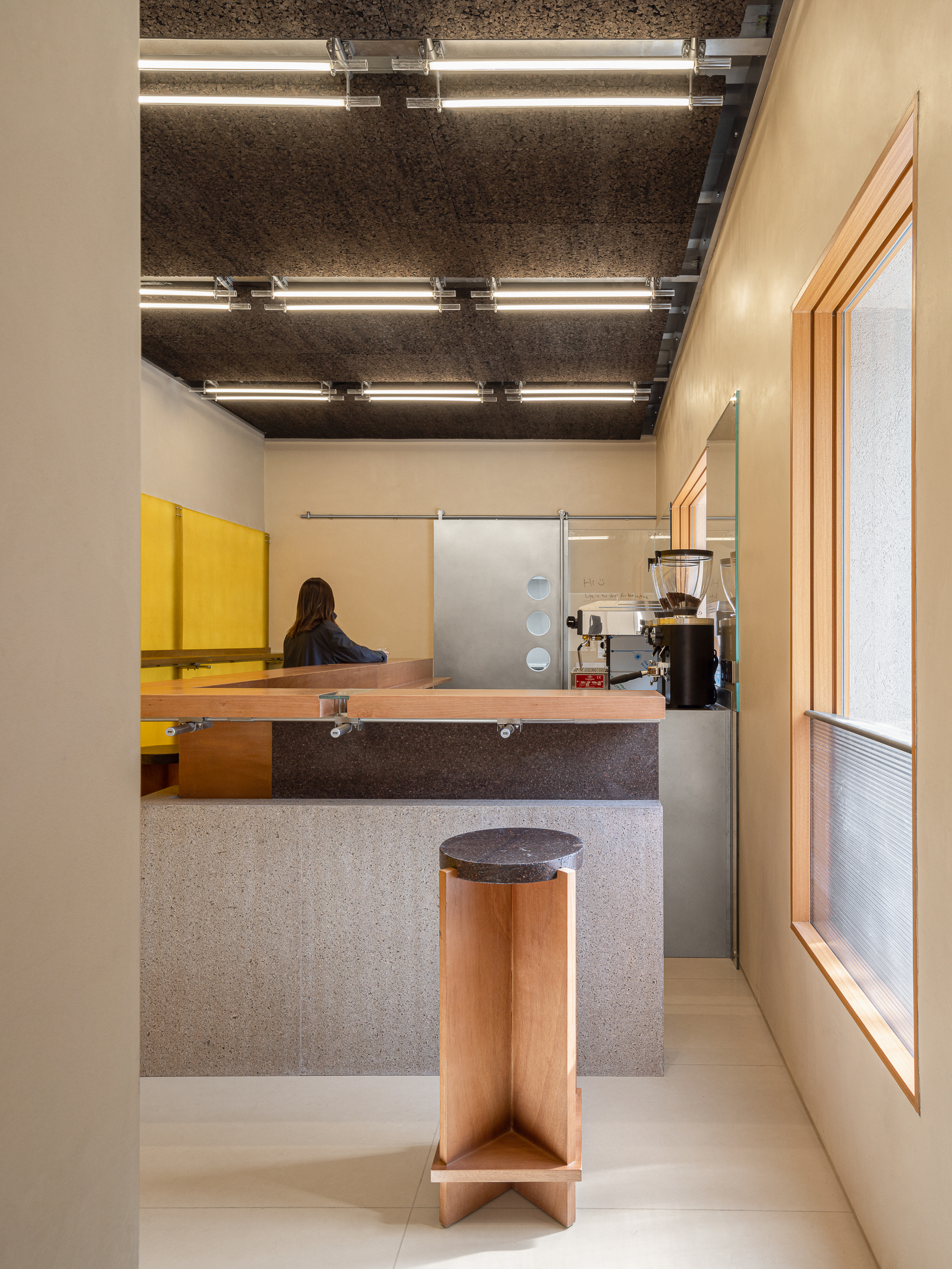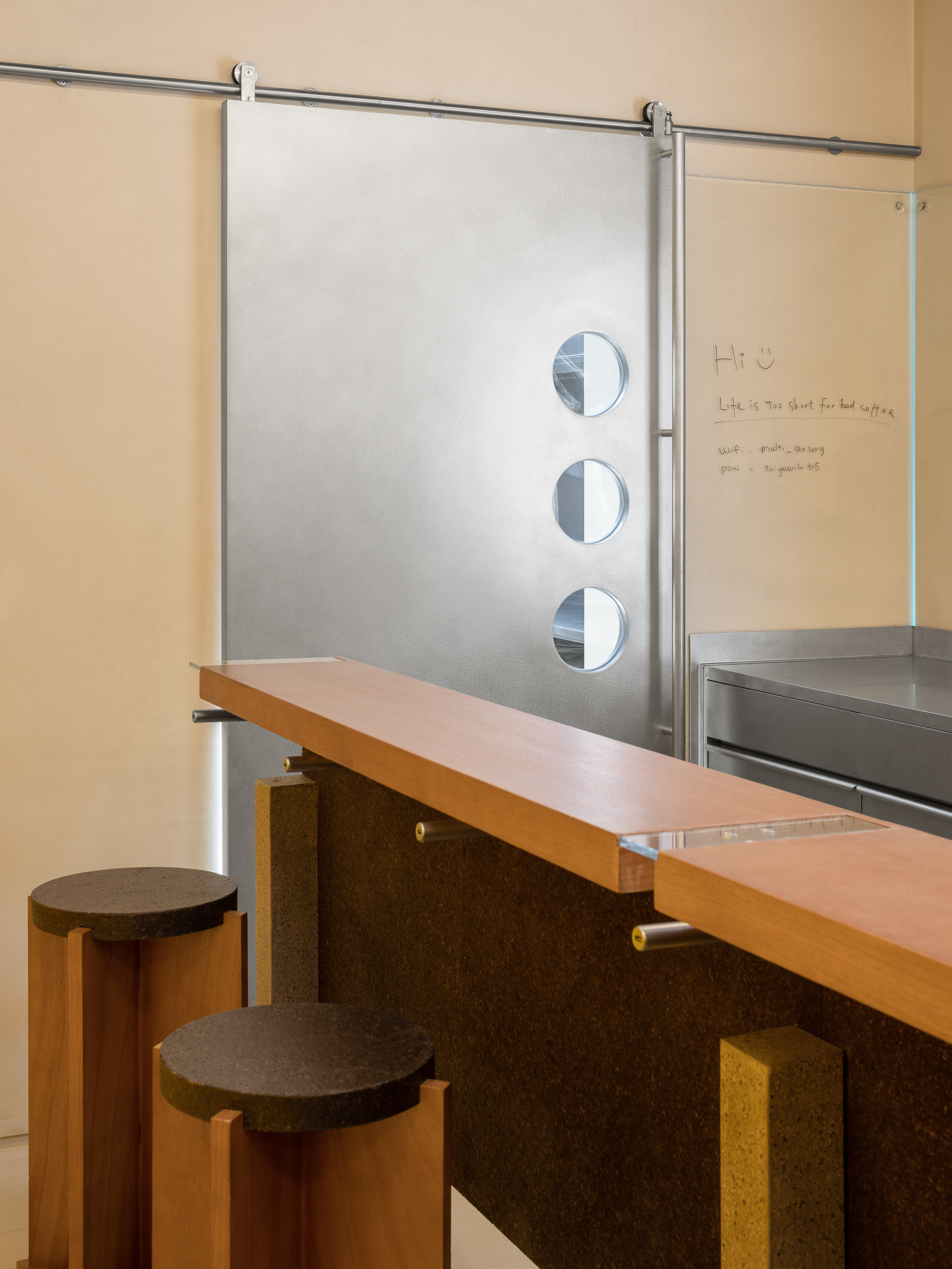 设计摒弃了用传统的桌椅造型,而是一个崭新的、共享的闲坐空间概念,意味着一个新体验的开始。每个顾客都可以随意选择一个地方停下,去享用一杯咖啡,恍惚置身空境,一切都按下了暂停键。
The design abandons the traditional tables and chairs, but a new concept of shared sitting space, which means the beginning of a new experience. Every customer can choose a place to stop at will, enjoy a cup of coffee, and be in the empty space in a trance, everything presses the pause button.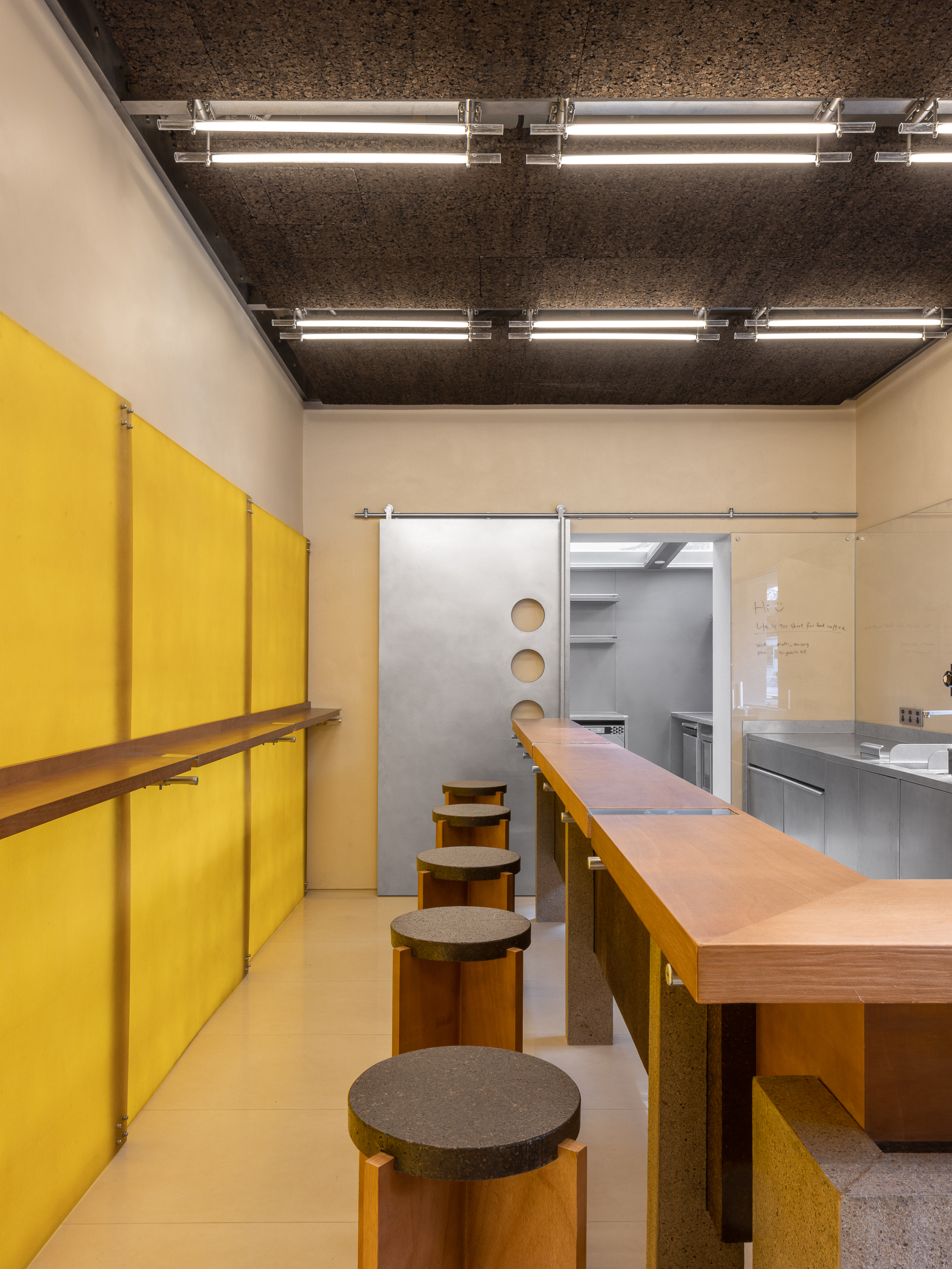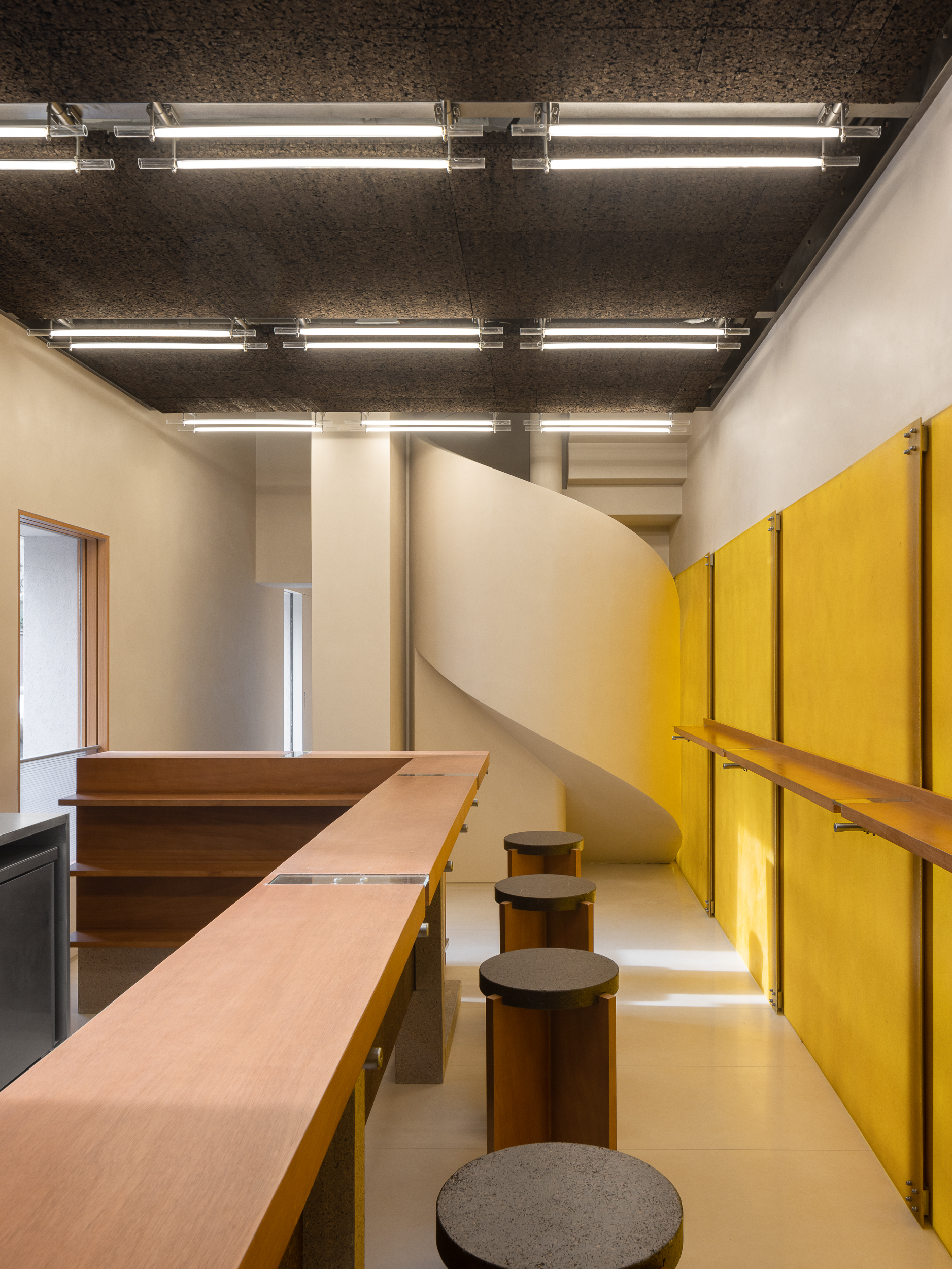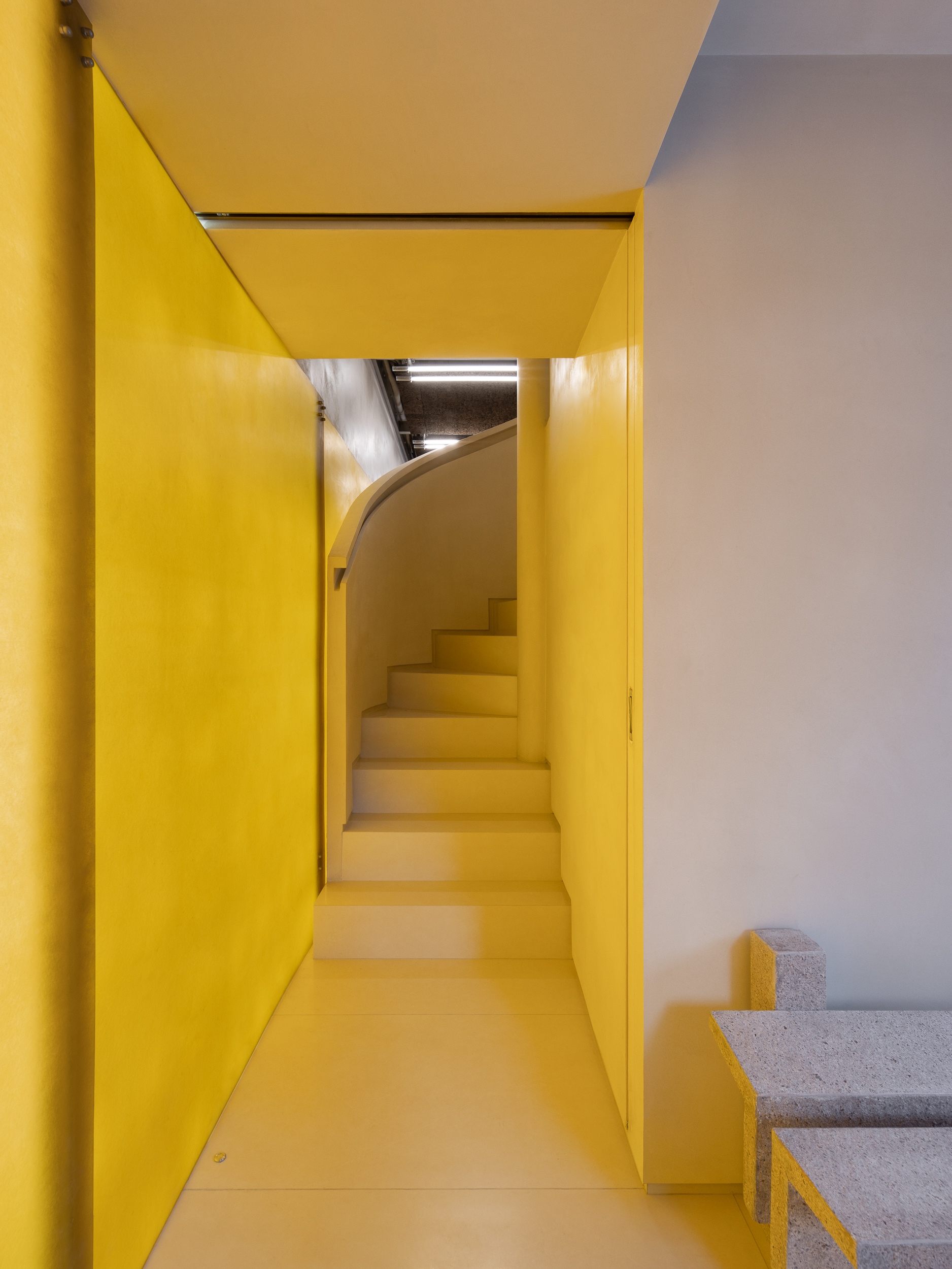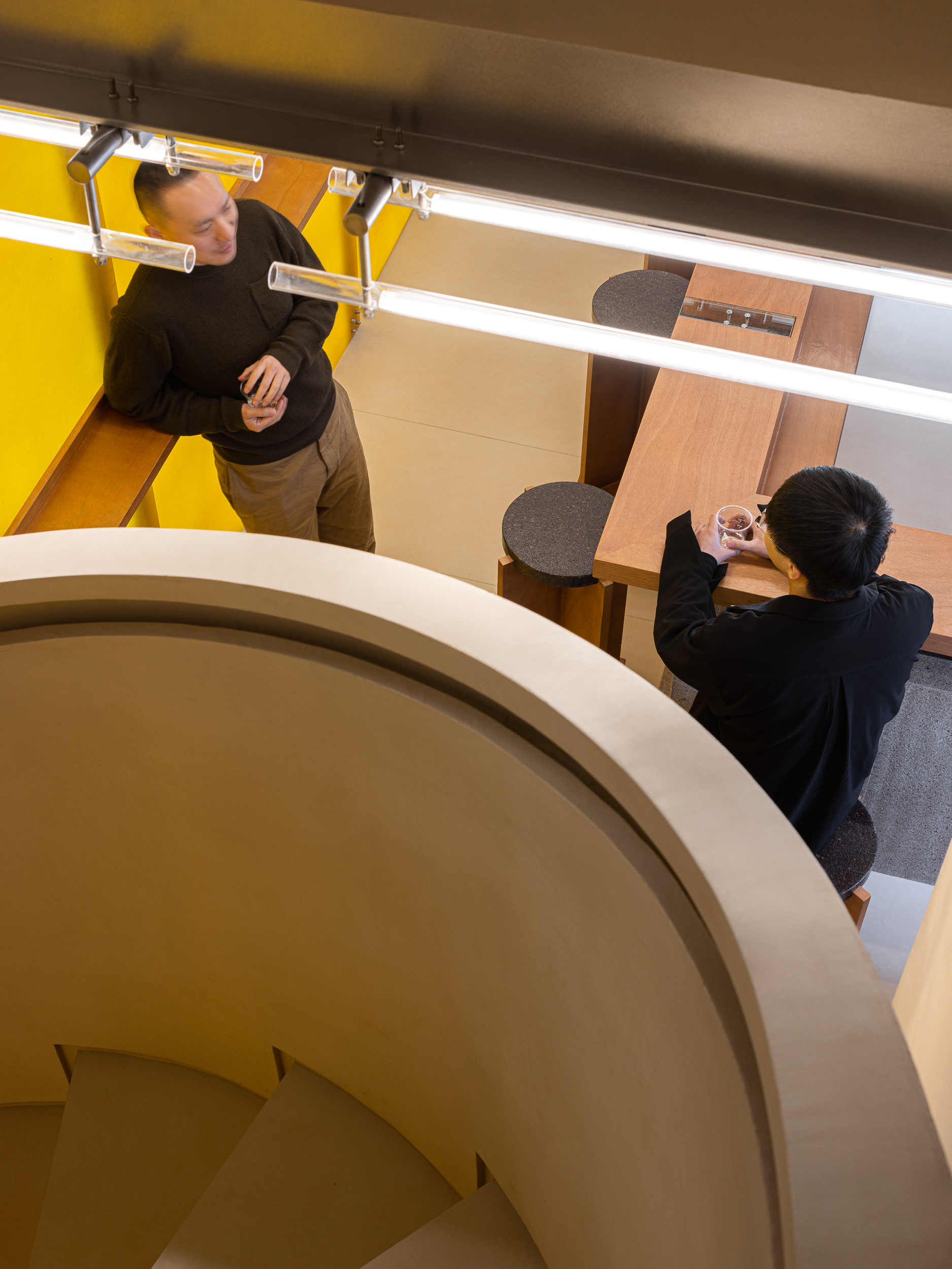 设计使用大量差异感的材质在空间进行无秩序穿插,达到不同层次又温暖的肌理效果。随着时间的推移,人群的来去,空间展现出的故事感和景深感,自然且恣意,比刻意追求的完美更吸引人。
The entire space uses a large number of different materials to intersperse the space in an orderly manner to achieve different levels of warm texture effects. As time goes by, people come and go, the sense of story and depth of field presented in the space is natural and willful, which is more attractive than the deliberate pursuit of perfection.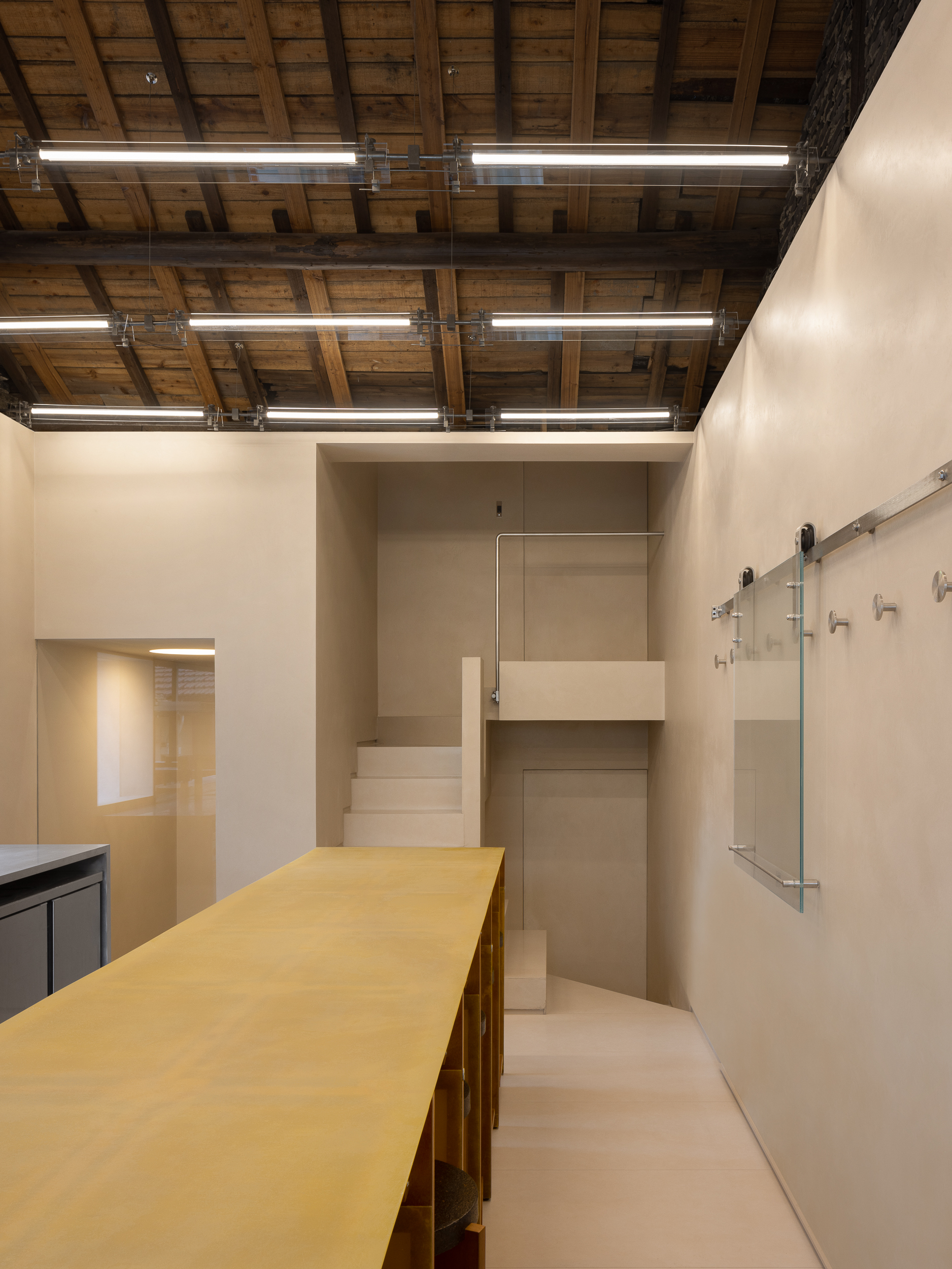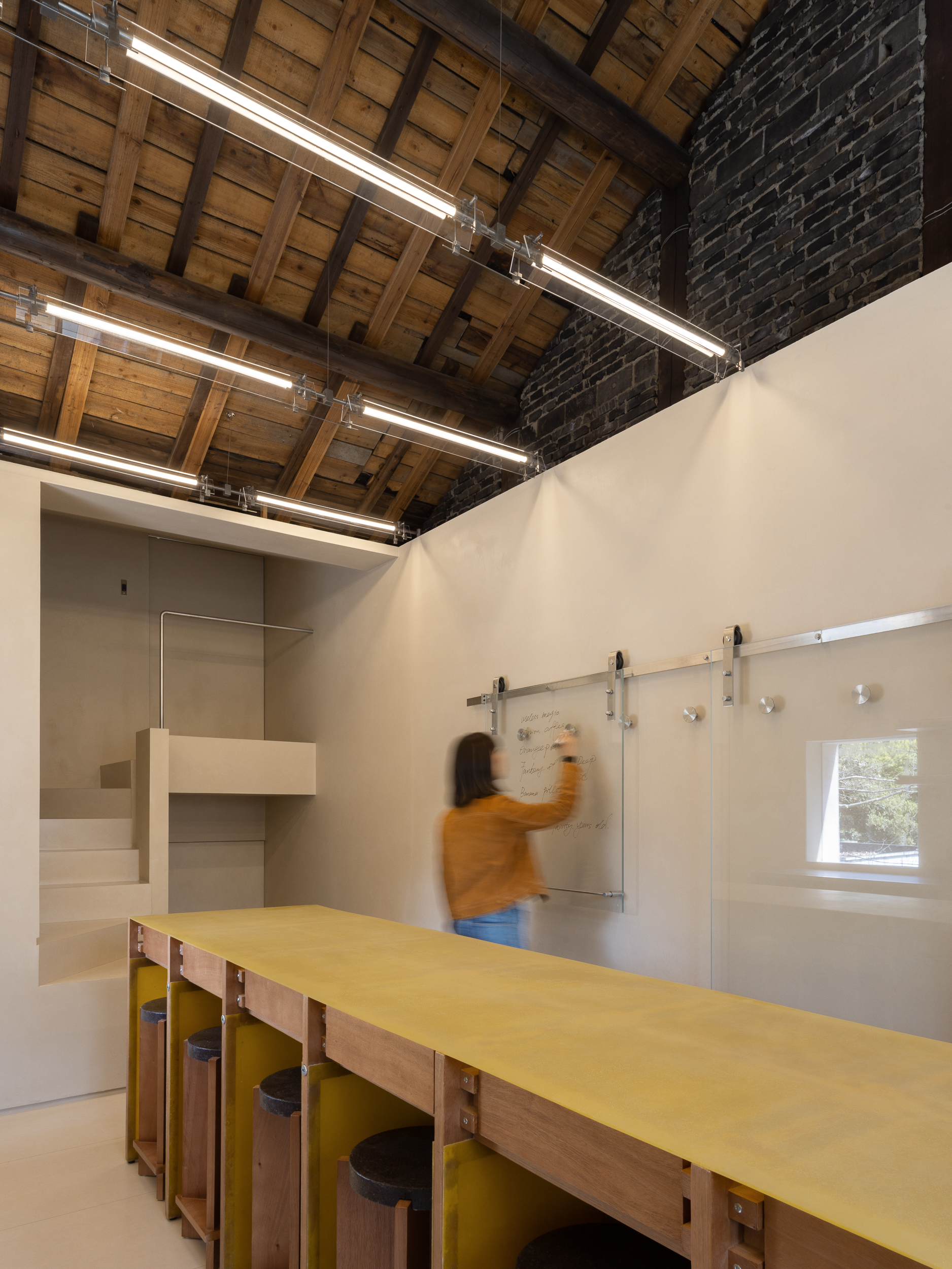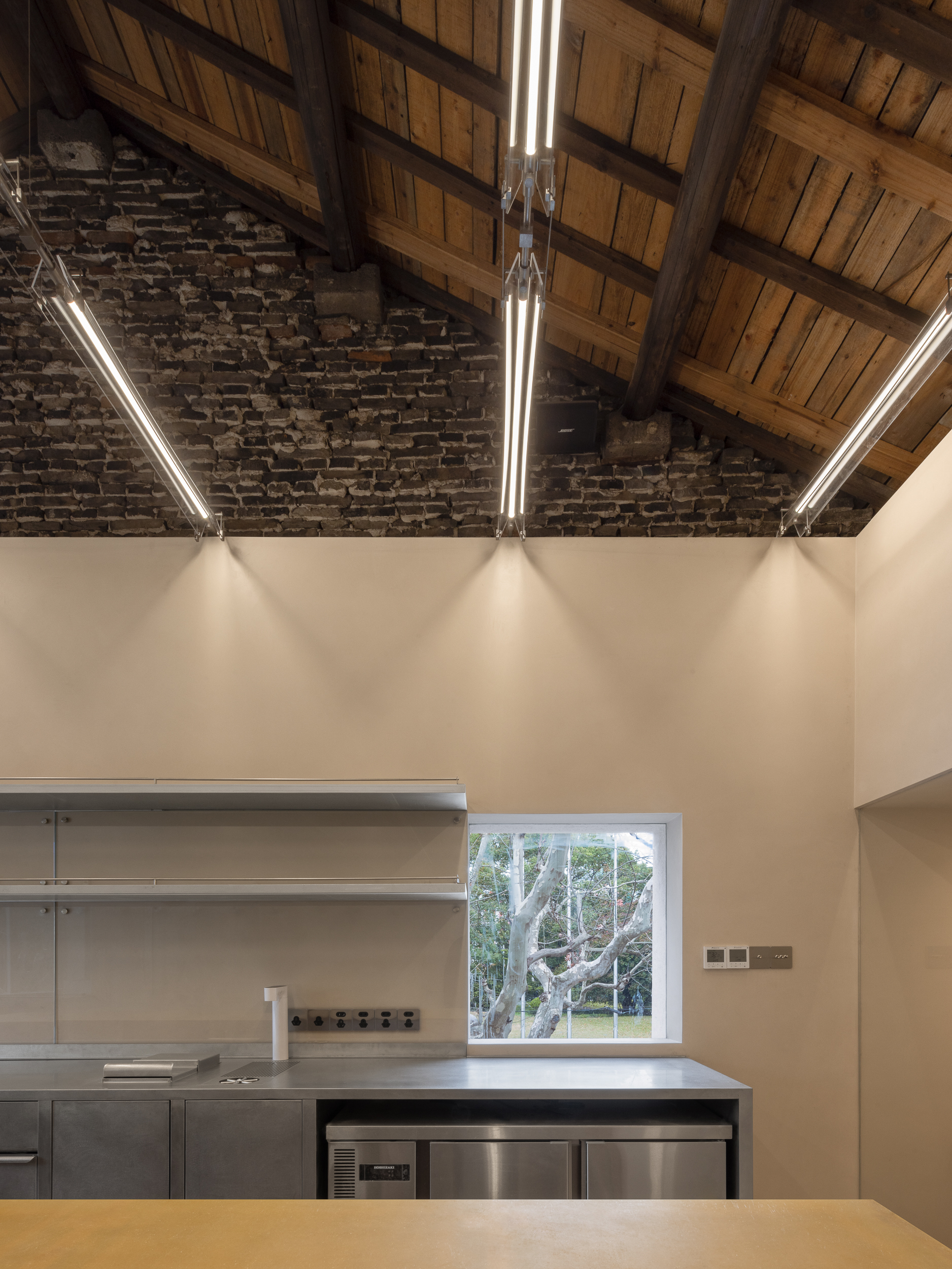 穿梭在小而精致的咖啡空间中,传统的中式屋顶与简约额的现代设计风格融合,透过方方正正的窗户中看见的是一抹绿色的城市风景。在空间内的人们,能享受片刻闲暇并留心于生活,捕捉城市的脉络与肌理。咖啡的香气似乎传达了一种熟悉的感觉和一种空虚的未知感。
Walking through the small and exquisite coffee space, the traditional Chinese-style roof is integrated with the simple modern design style, and what you can see through the square windows is a touch of green city scenery. People in the space can enjoy a moment of leisure and pay attention to life, capturing the context and texture of the city. The aroma of coffee seems to convey a sense of familiarity and an empty sense of the unknown.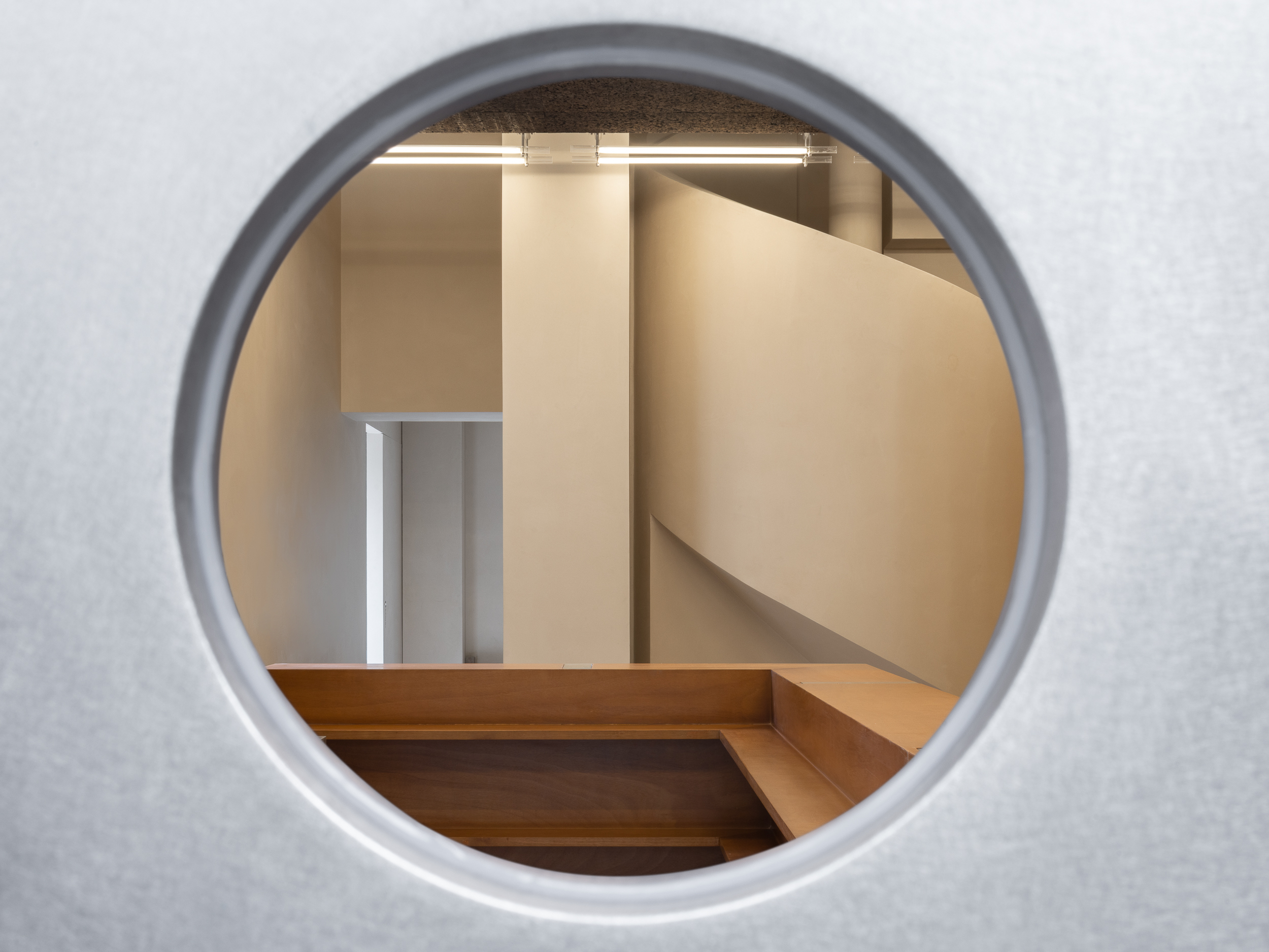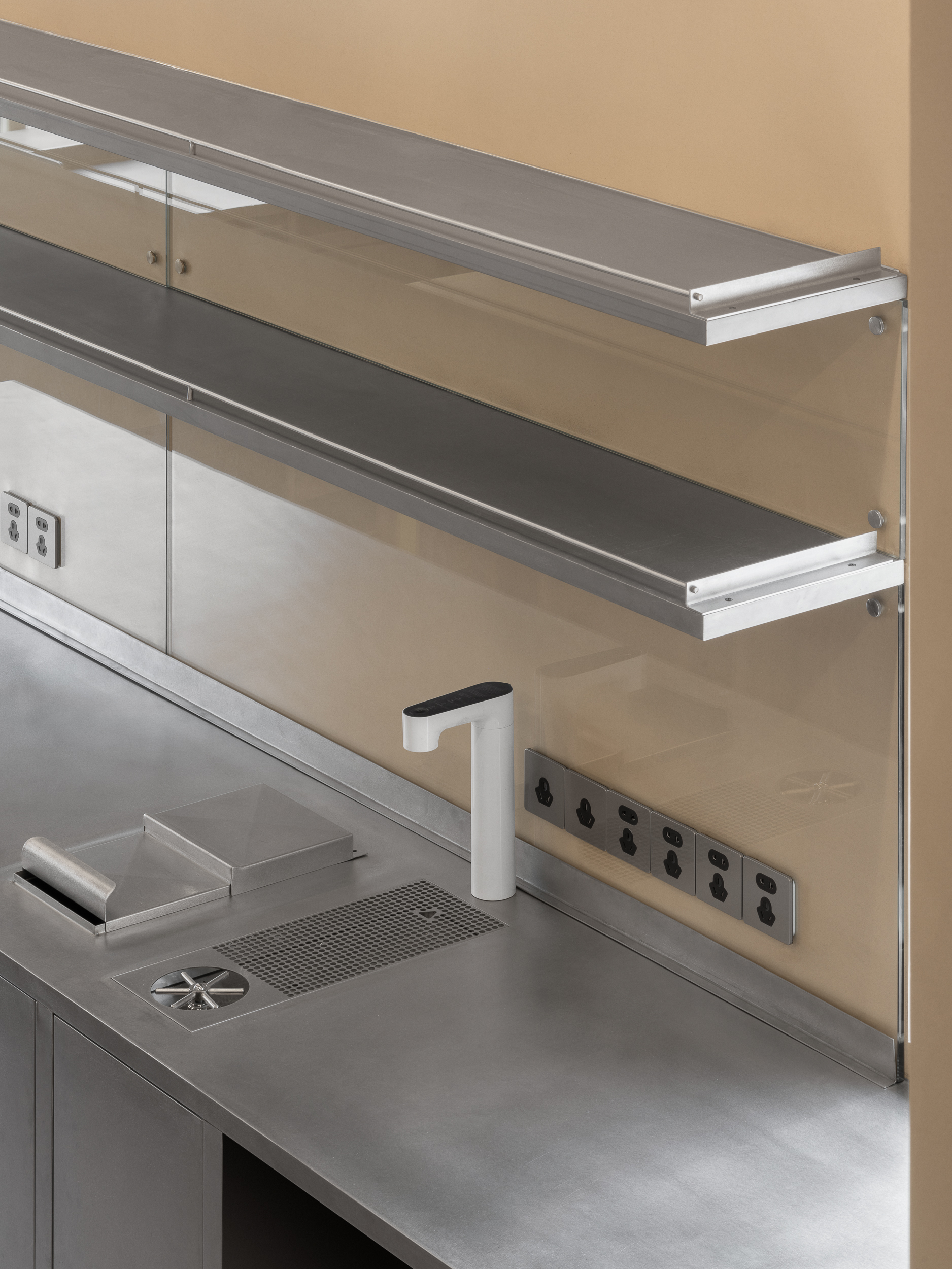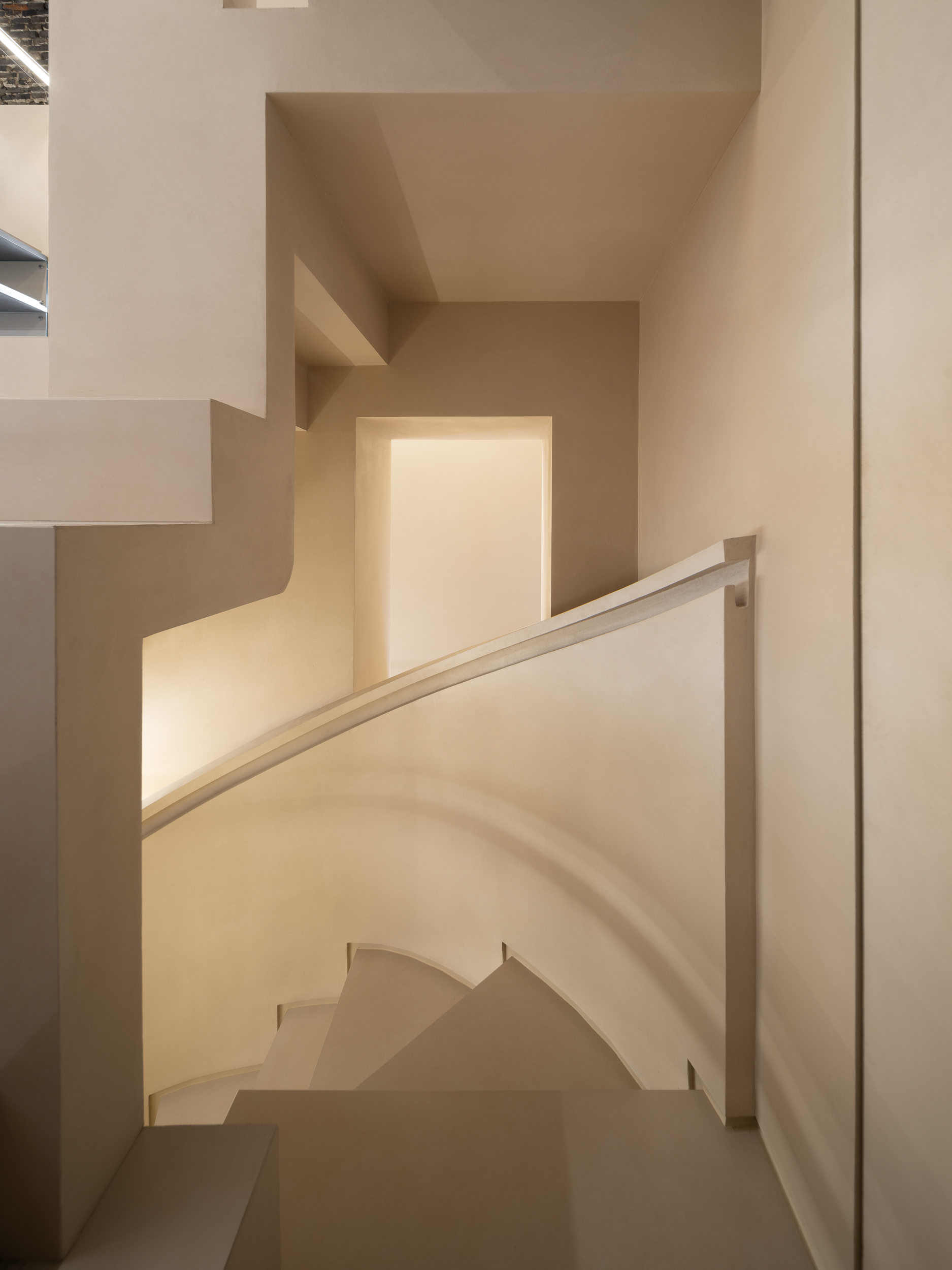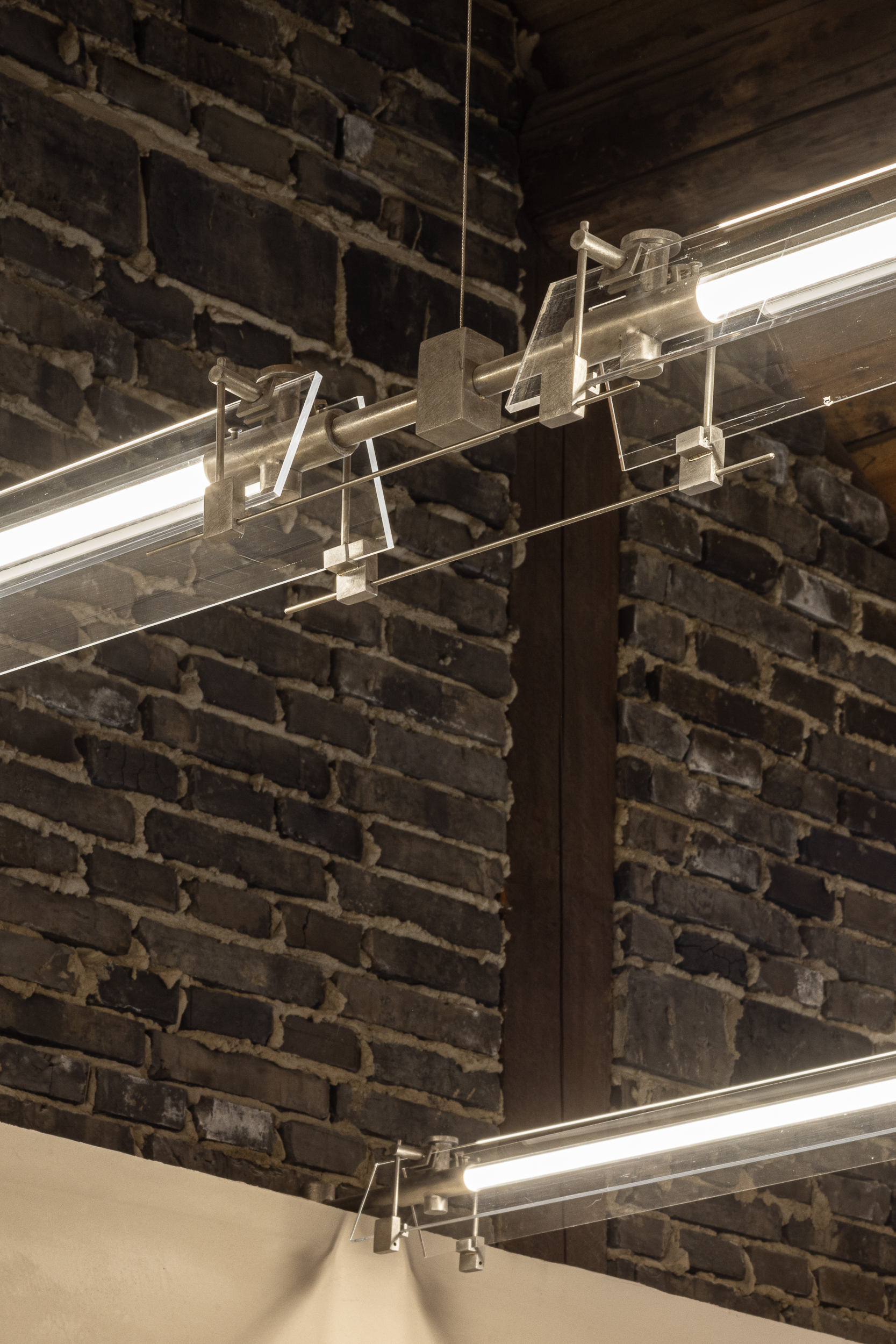 时间的交接、砖石的记忆,以圆孔唤醒过去,以层叠的几何形体为界,串联过去与未来。人们在其中穿梭,游走,驻足,品味咖啡,治愈内心深处最疲惫的过往。
The transfer of time and the memory of bricks and stones awaken the past with round holes, and connect the past and the future with the layered geometric shapes as boundaries. People shuttle, wander, stop, taste coffee, and heal the most exhausted past in their hearts.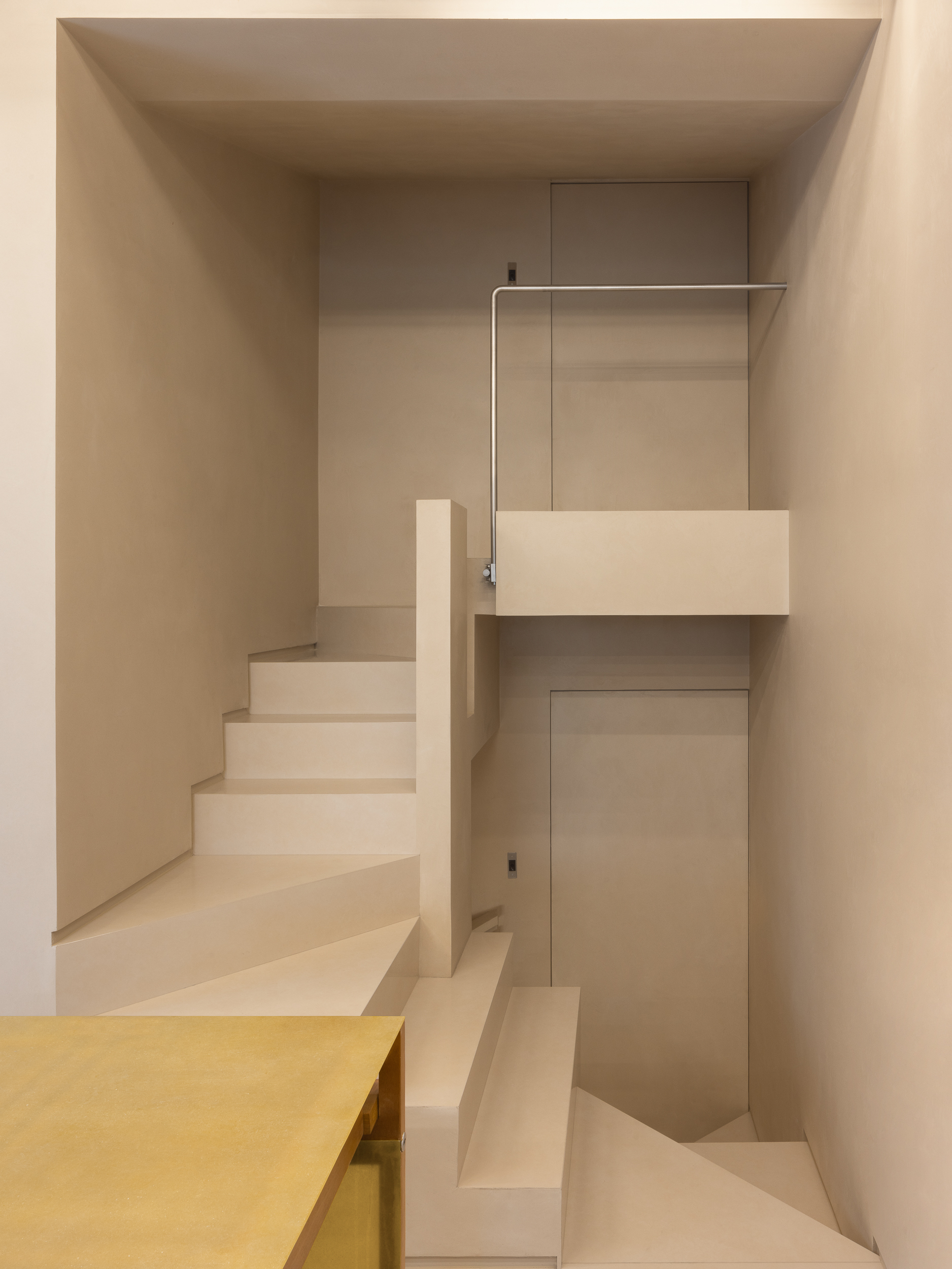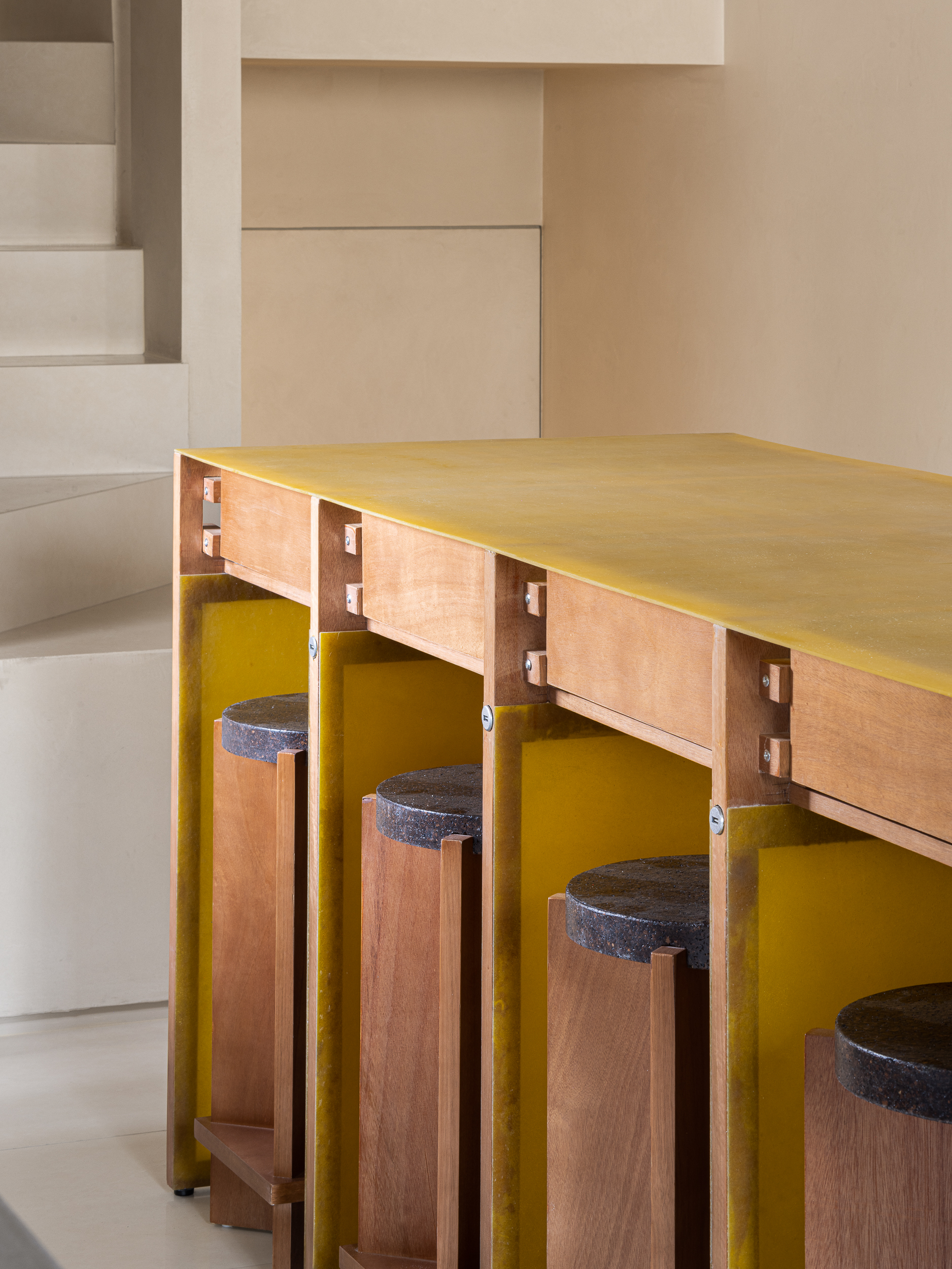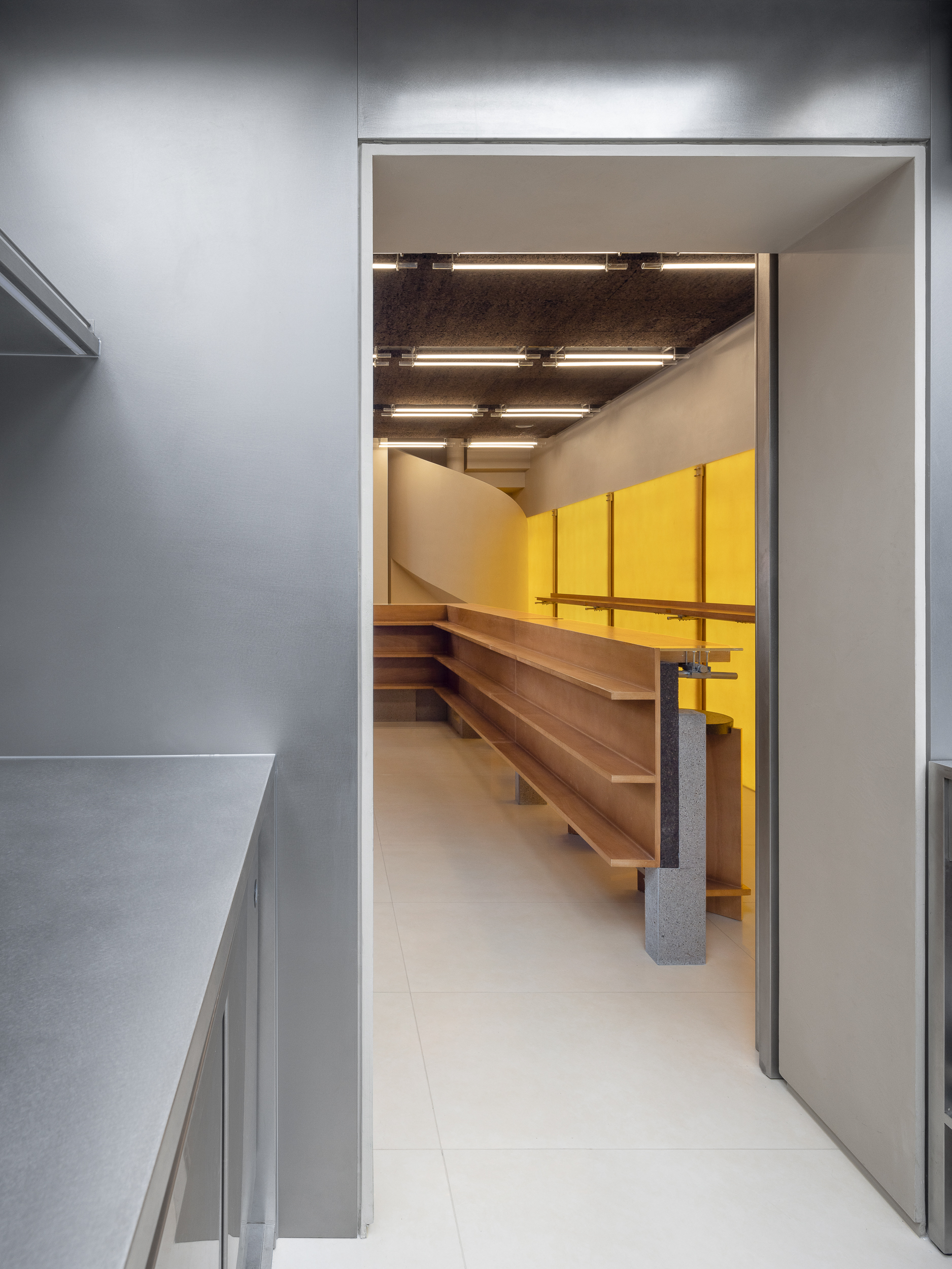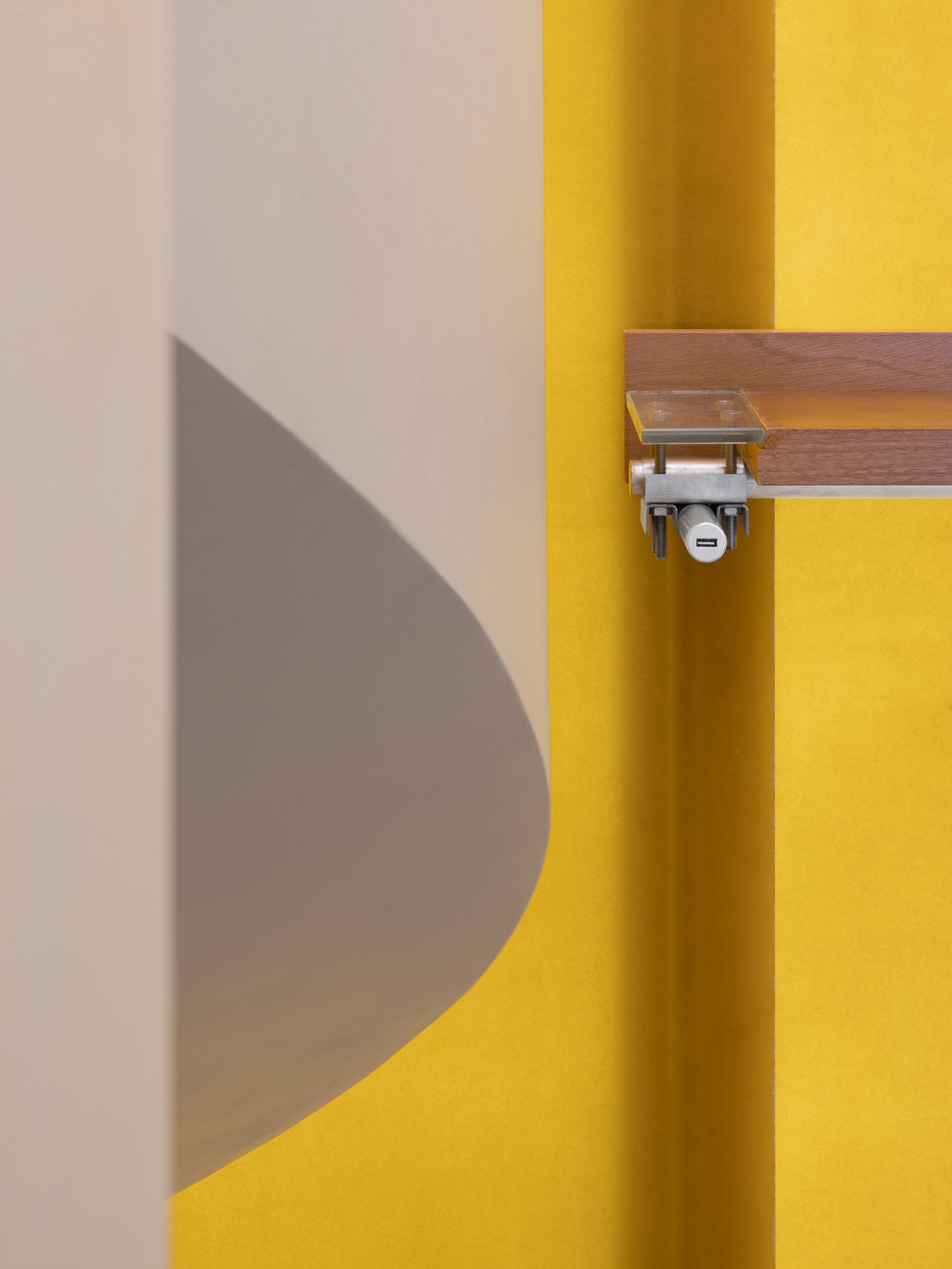 在不断伸展的影柱间,在时起时伏的光线中,在模糊不清的氛围里,人们无畏地寻觅着城市的踪迹。阳光穿过树叶投射到手中的咖啡杯上,所有的美好,都落脚于此。
Among the ever-stretching shadow pillars, in the rising and falling light, and in the vague atmosphere, people fearlessly search for the trace of the city. The sun shines through the leaves onto the coffee cup in your hand, and all the good things come here.
---