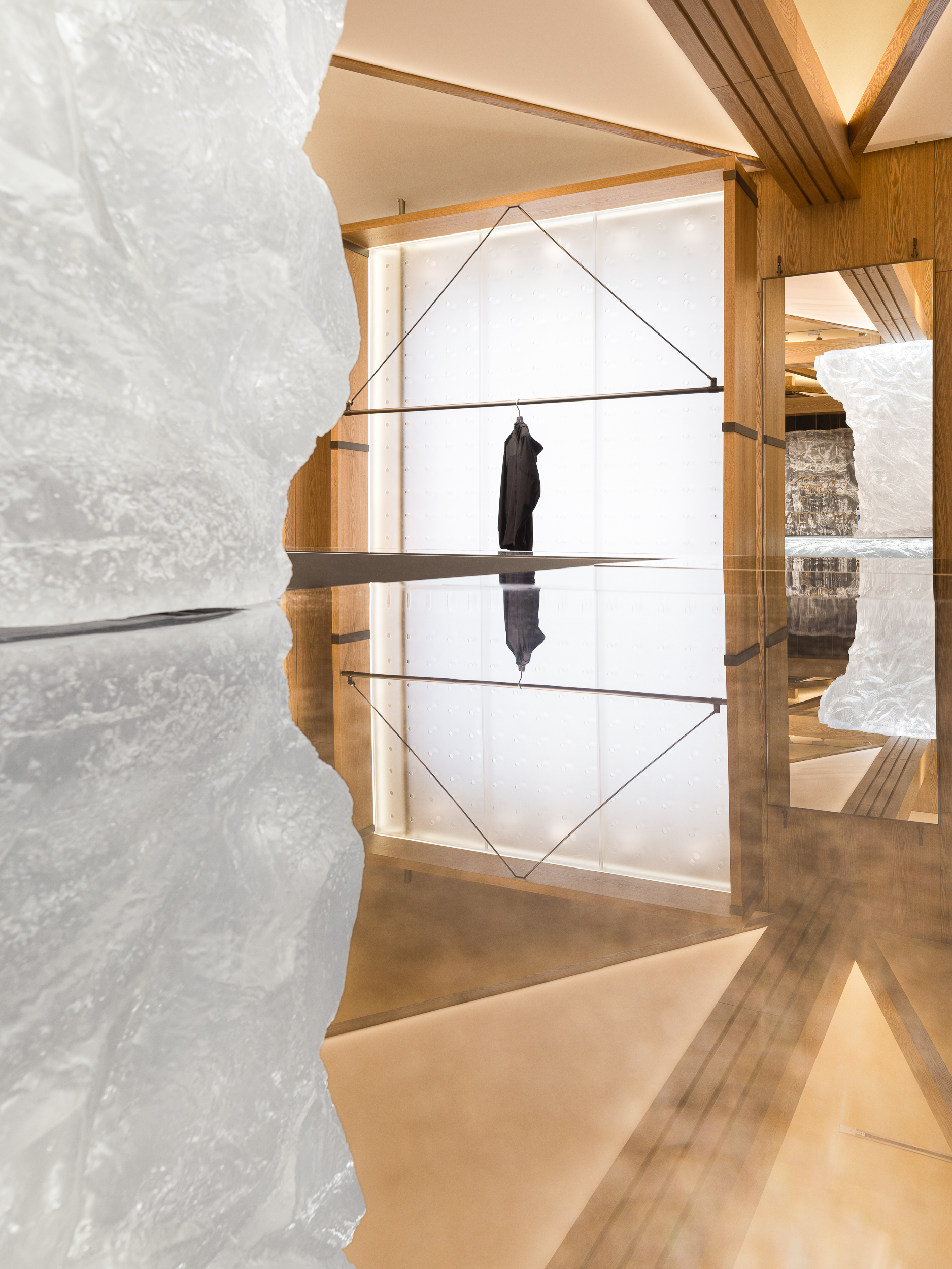 在风雪夜归人的意境之下,
Under the artistic conception of returning home on a snowy night,
以低调谦逊的姿态俯瞰来往的人们。
The space overlooks the people passing by with a humble attitude.
---
在冰雪中穿行后寻觅到一处温暖的小屋,仿佛被老友拥抱,让人心头一暖,立在室内空间的冰川元素,仿佛带来了所有的美好、狂野,甚至是未知的一面。
After walking through the ice and snow, explorers found a warm cabin, as if being hugged by an old friend, which warms their hearts. The glacier elements standing in the interior space seem to bring all the beautiful, wild, and even unknown sides.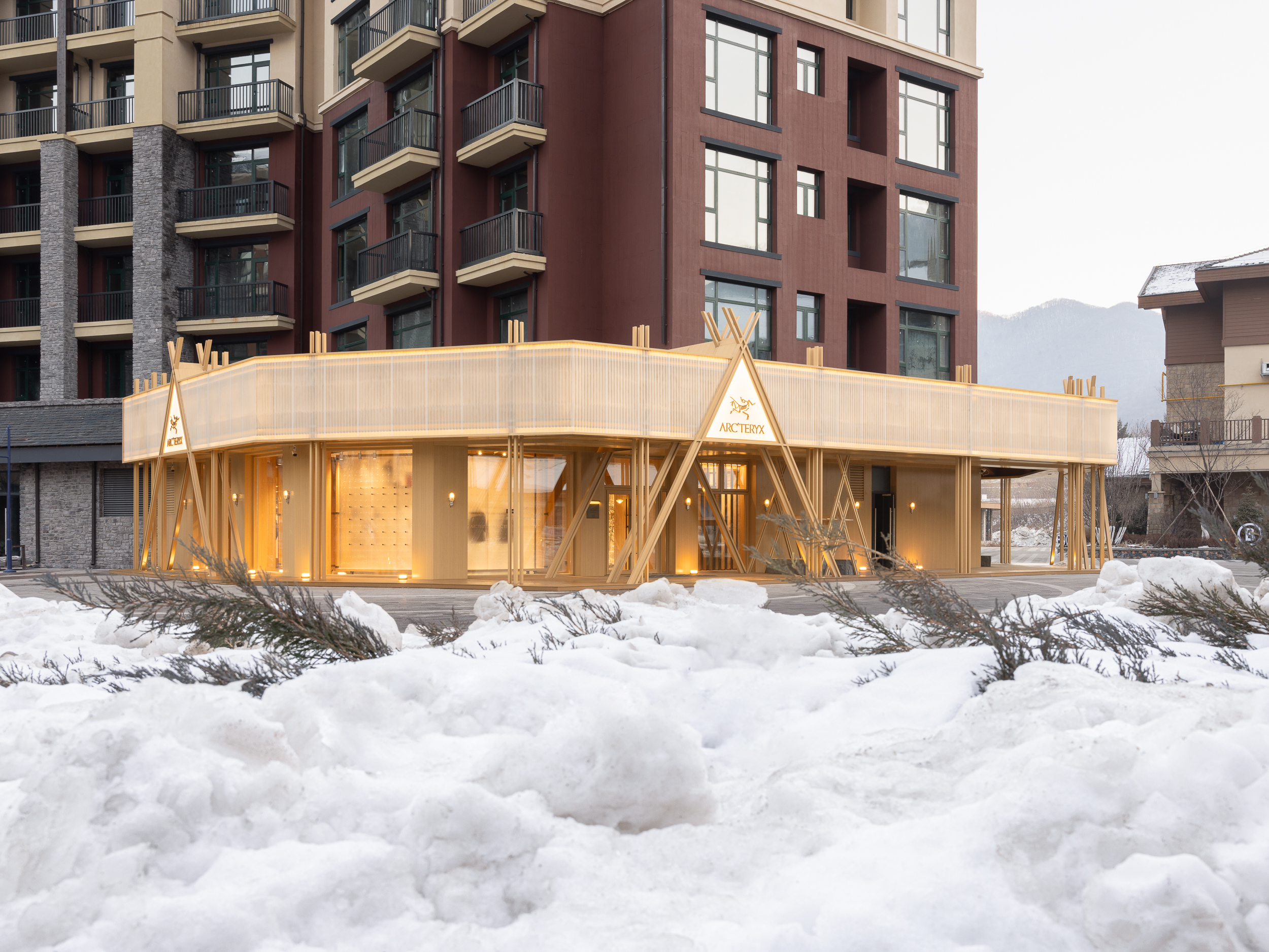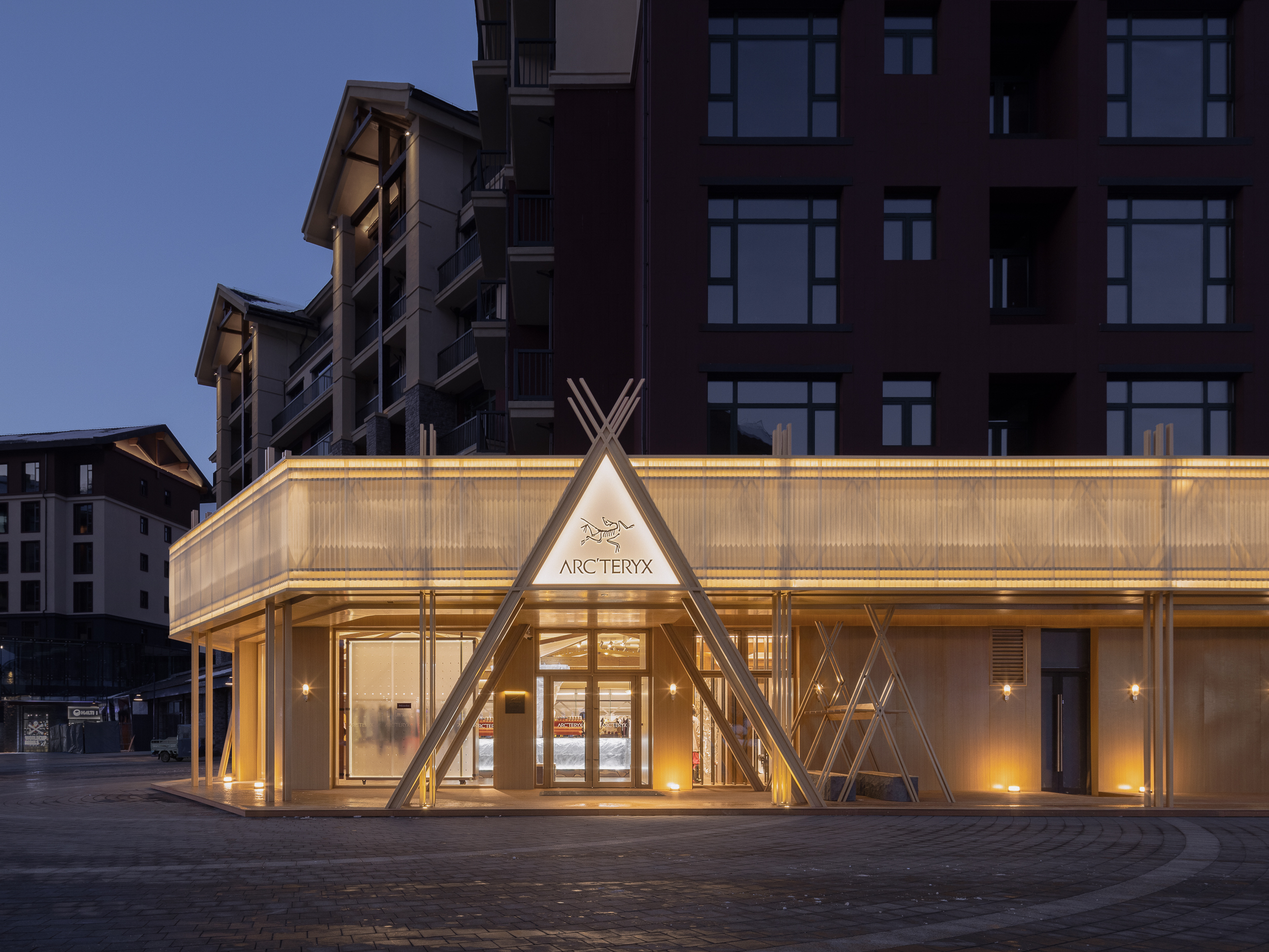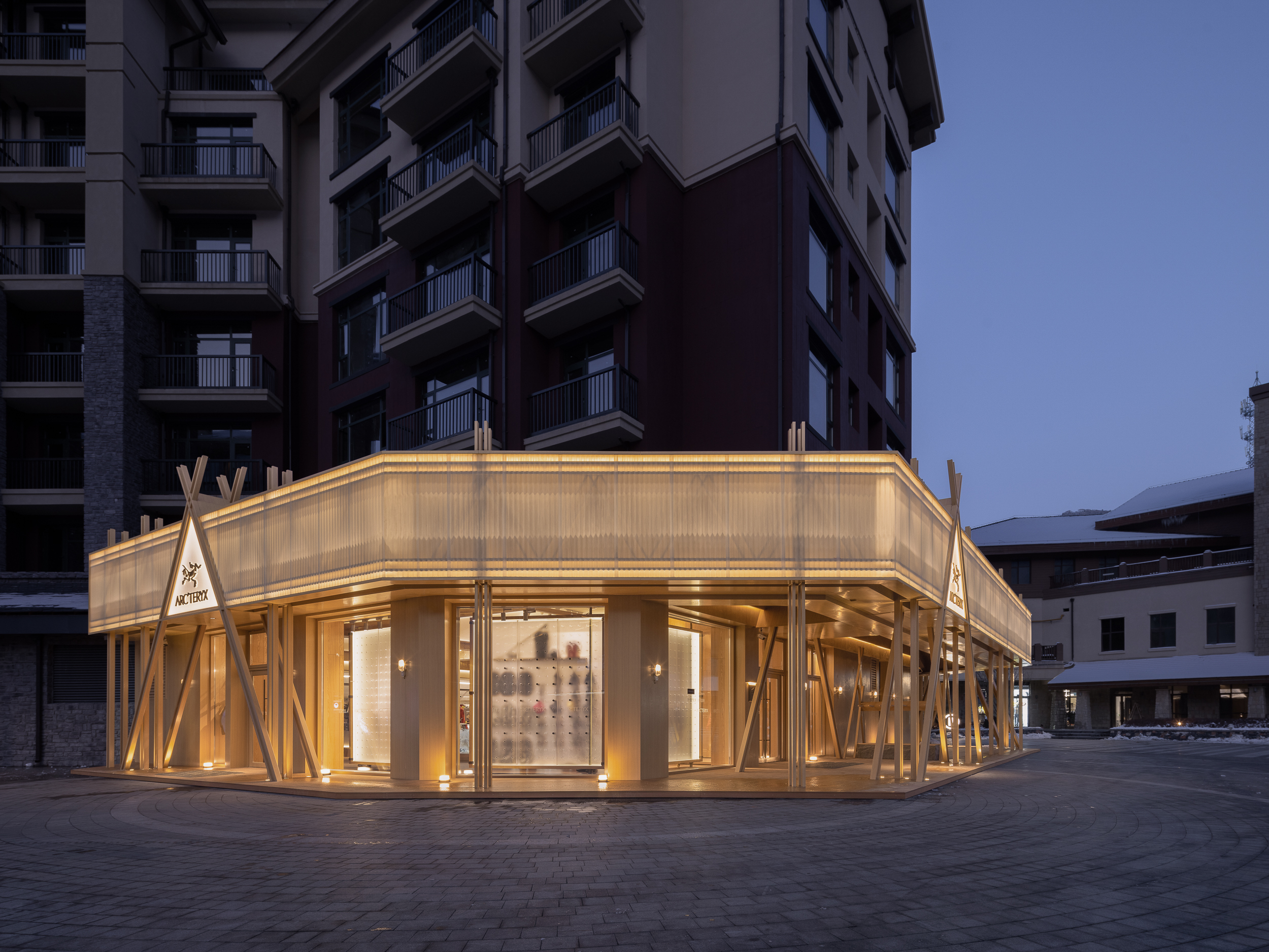 一座精致的小木屋在夜色与灯光的衬托下如大理石一般闪闪发光。暖色的色调在以三角为主要标志结构的设计下,打开了小屋的门,像是雪地的篝火堆,又像是探索者们通往温暖小家的路。以现代的设计为传统小木屋续写了新的篇章。
An exquisite log cabin shone like marble against the night and lights. Under the design of the triangle as the main symbol structure, the warm color tone opens the door of the hut, like a bonfire in the snow, and like a road for explorers to a warm little home. A new chapter in traditional log cabins with modern design.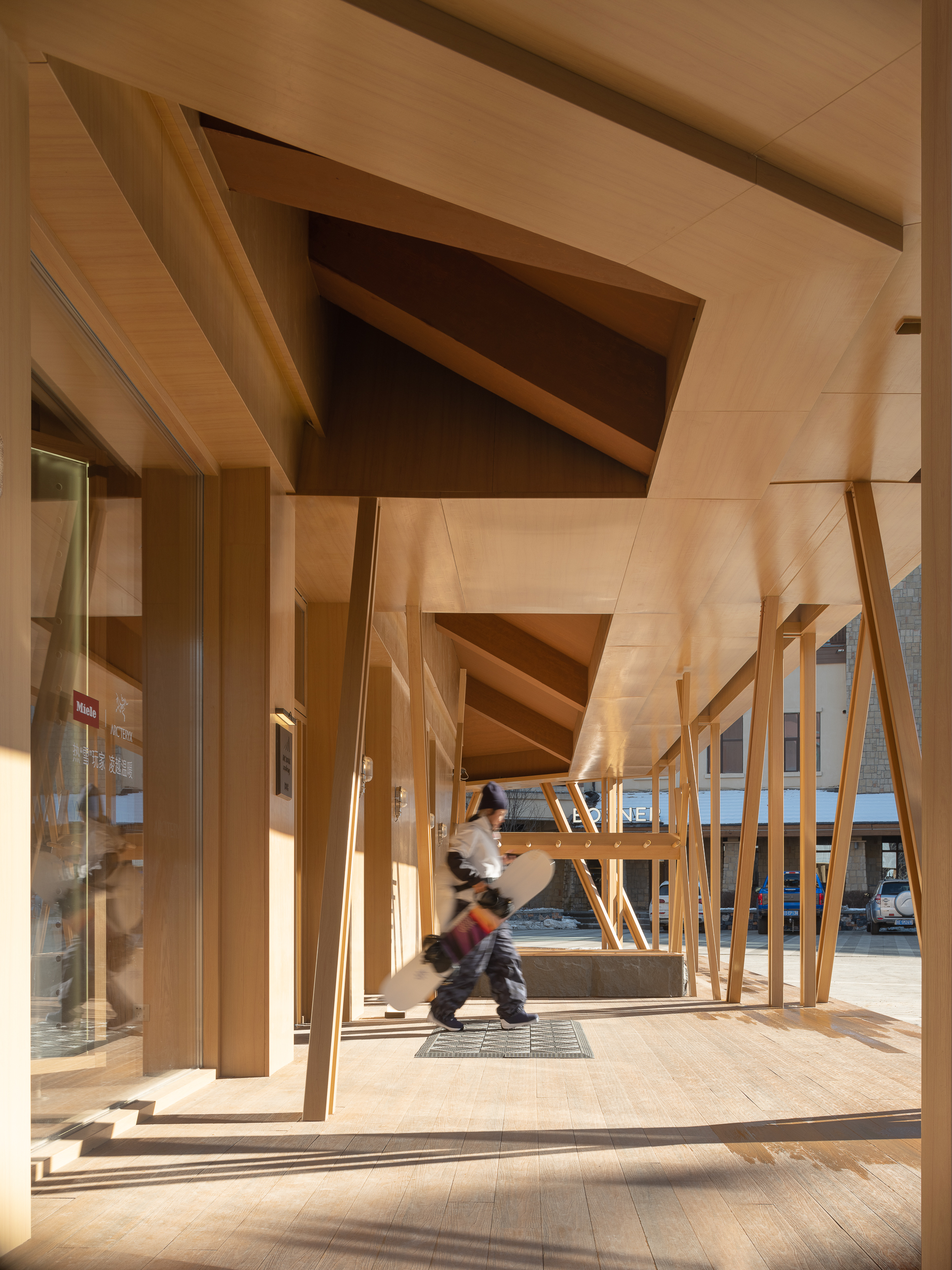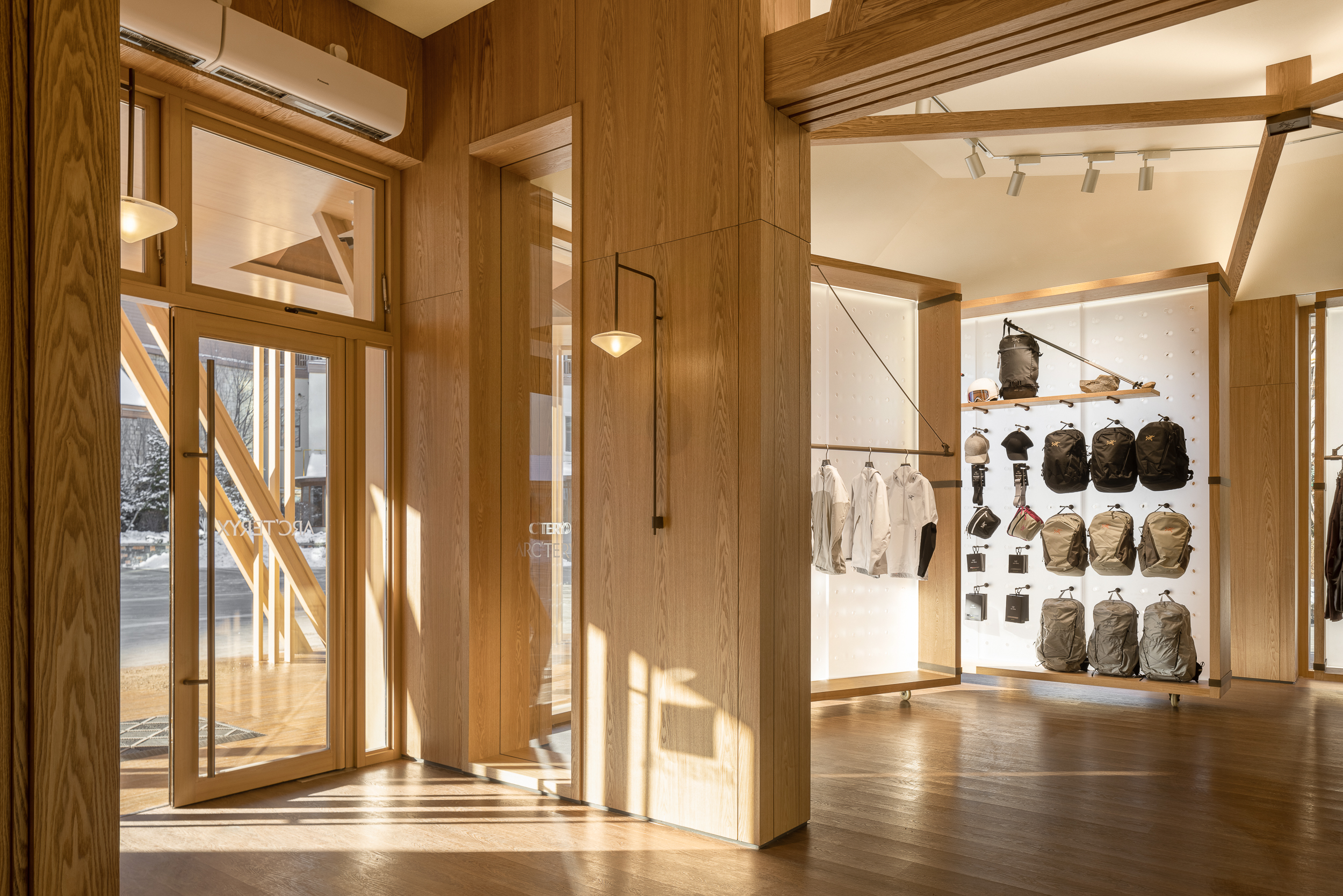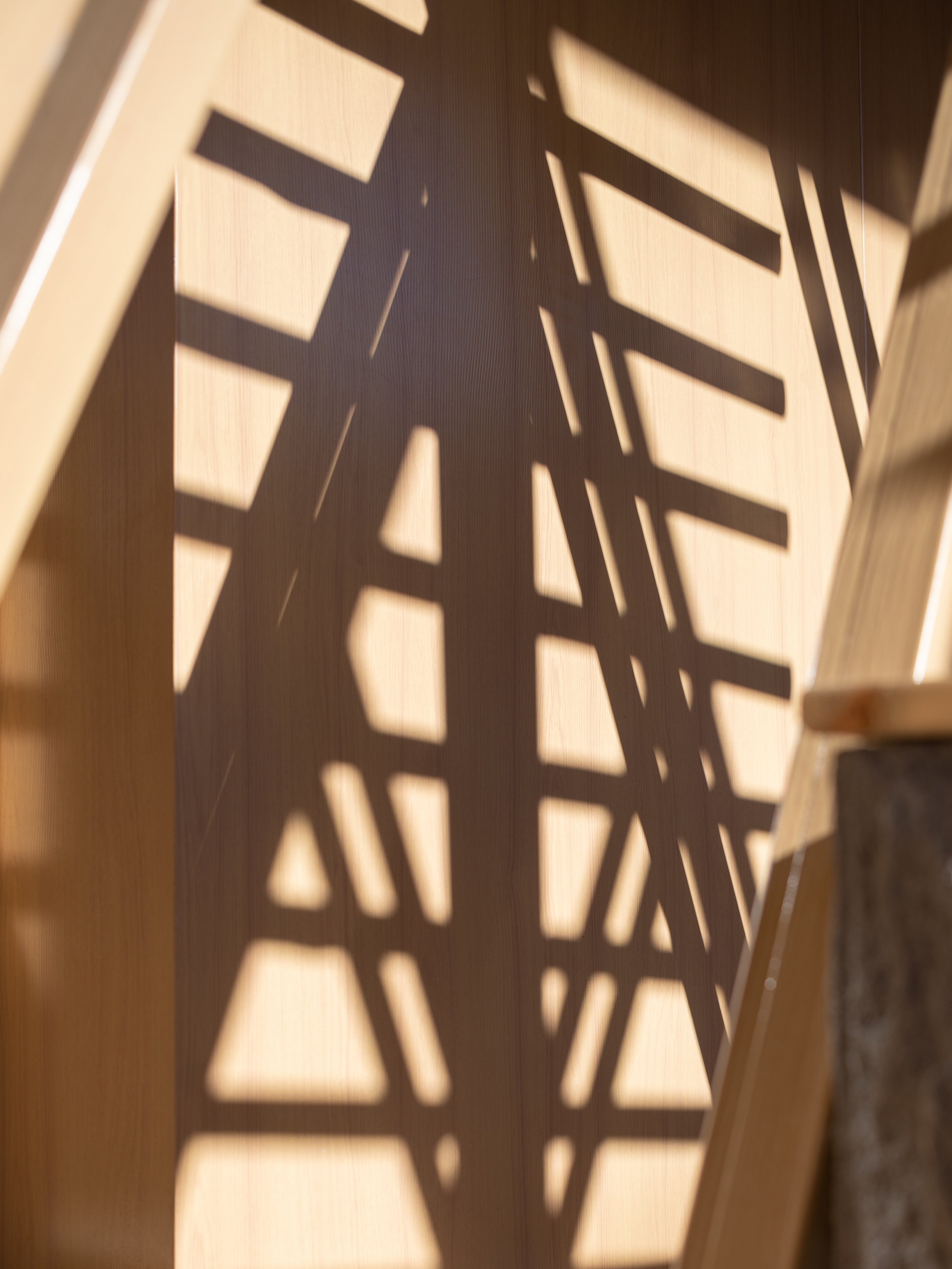 这里的清晨很美,阳光穿过三角形的建造结构,在墙面投射出小屋无形的灵魂,露珠在闪闪发光,人们仿佛是着对崭新一天的憧憬迈出了小屋。
The morning here is beautiful. The sunlight passes through the triangular building structure, projecting the invisible soul of the hut on the wall. The dewdrops are glistening. People seem to have stepped out of the hut longing for a new day.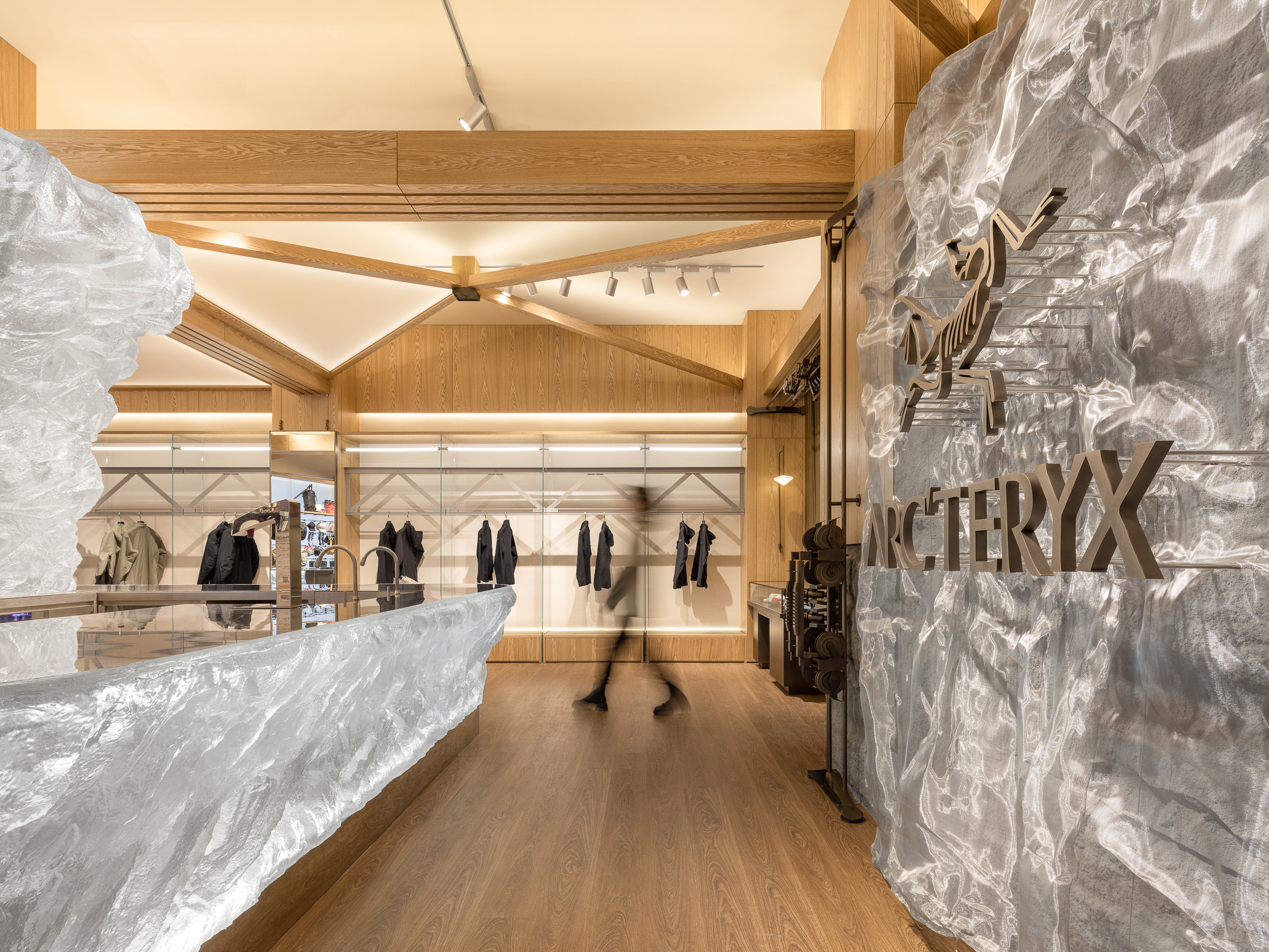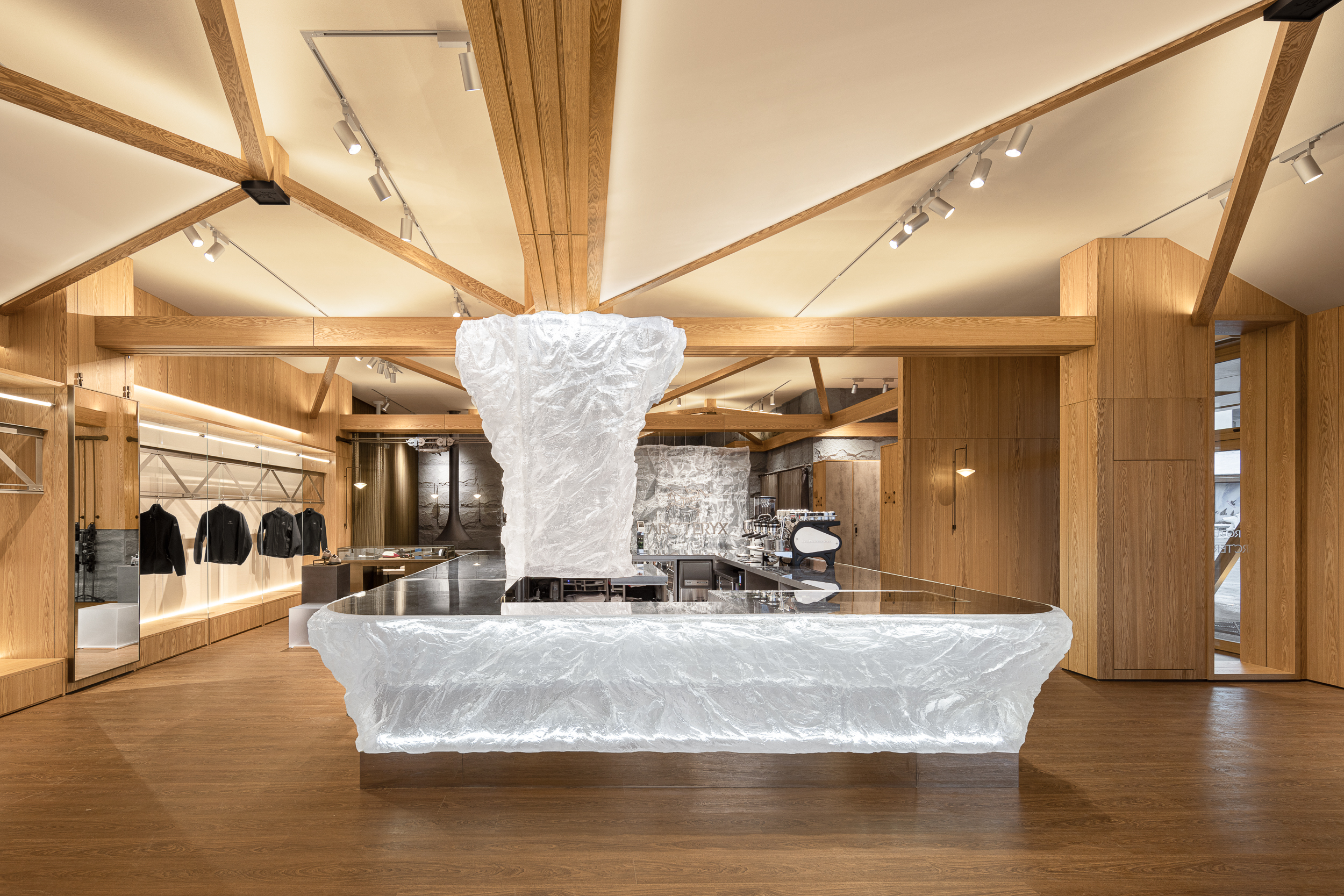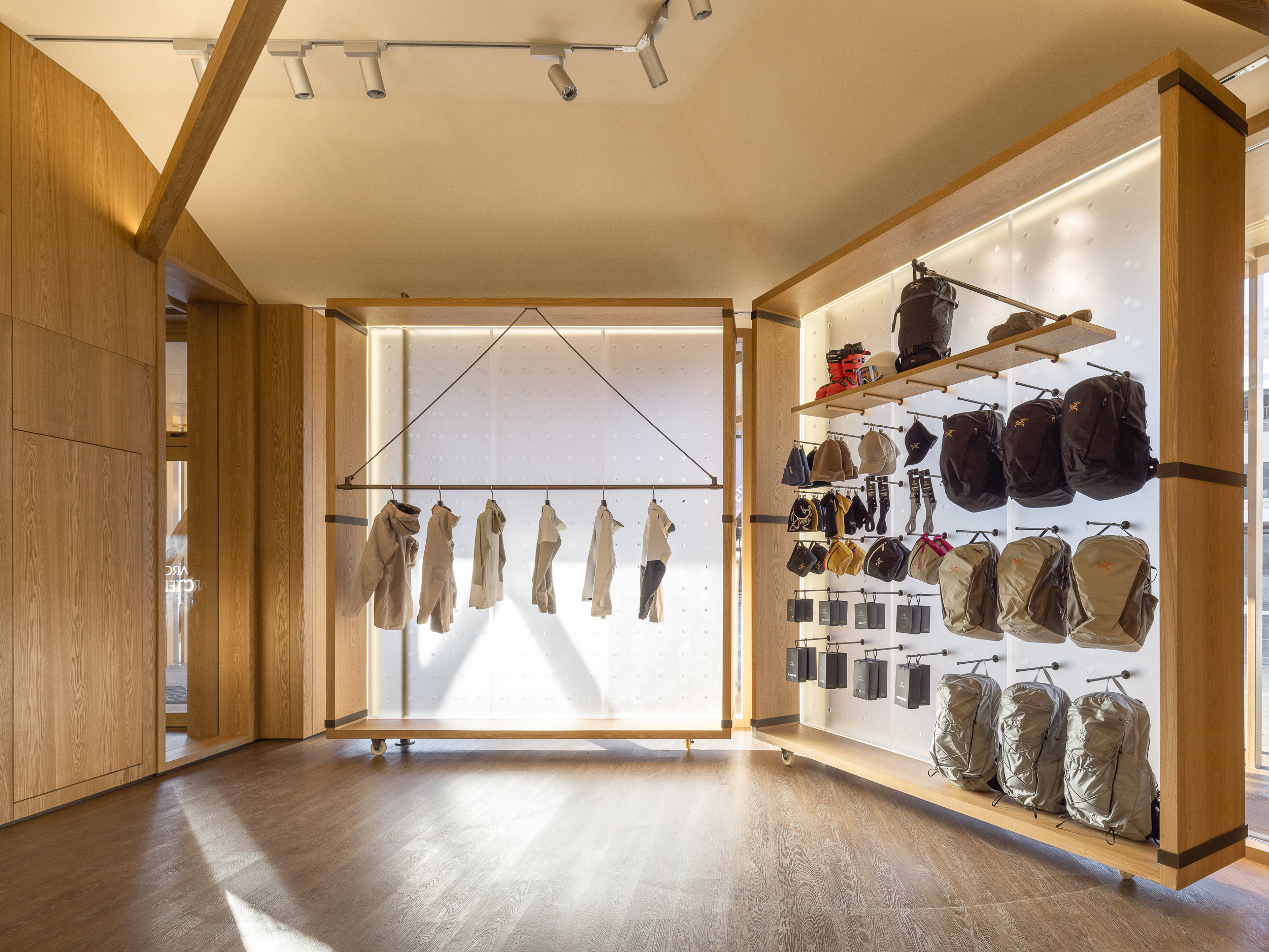 那些木材的芳香以及传统结构独有的故事所带来的感知为空间增添格调。以品牌独有的叙事方式为空间赋予了新的品质,新旧之间和谐并存、毫无冲突。
The aroma of those woods and the perception brought by the unique story of the traditional structure add style to the space. The brand's unique narrative method endows the space with a new quality, and the old and new coexist harmoniously without conflict.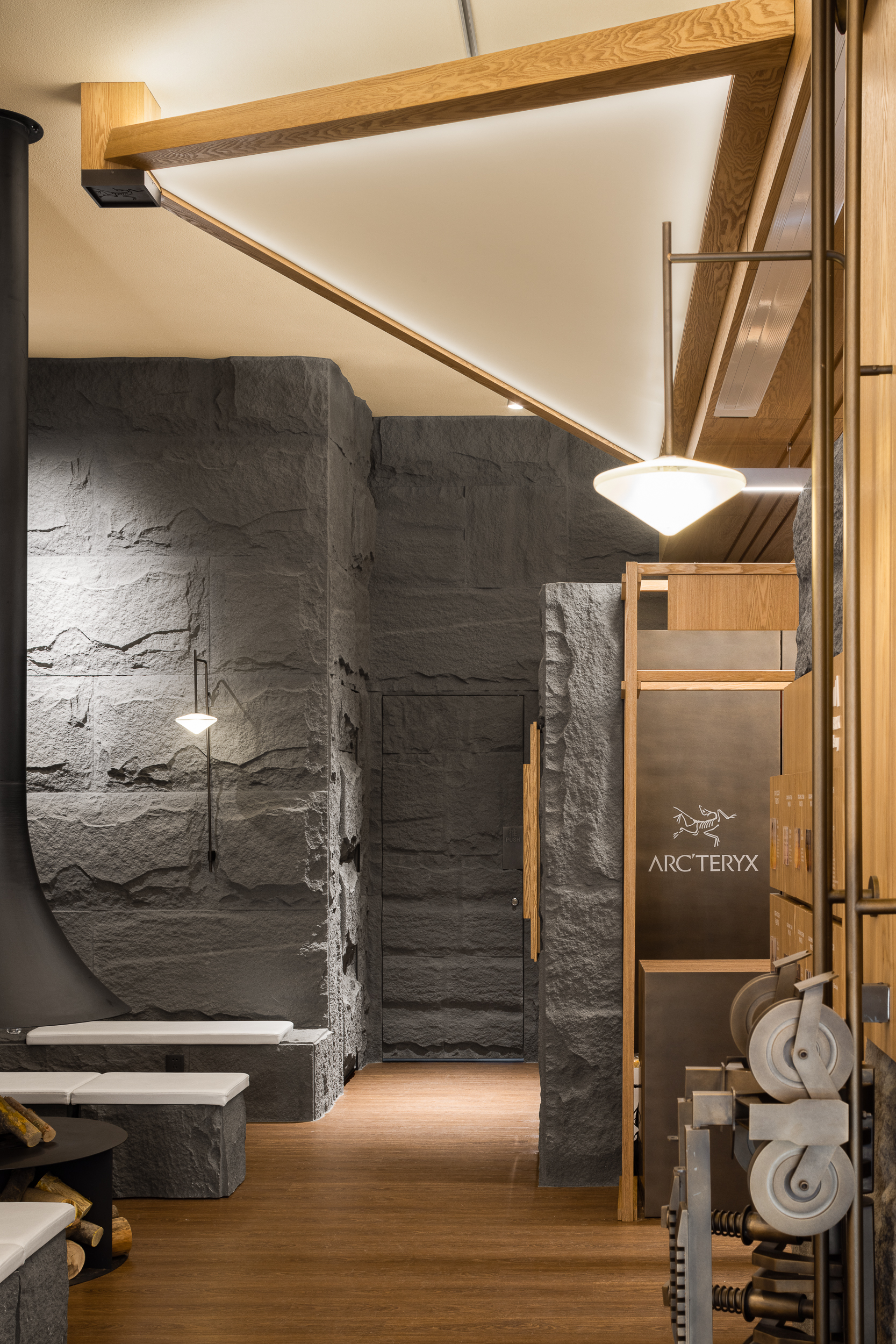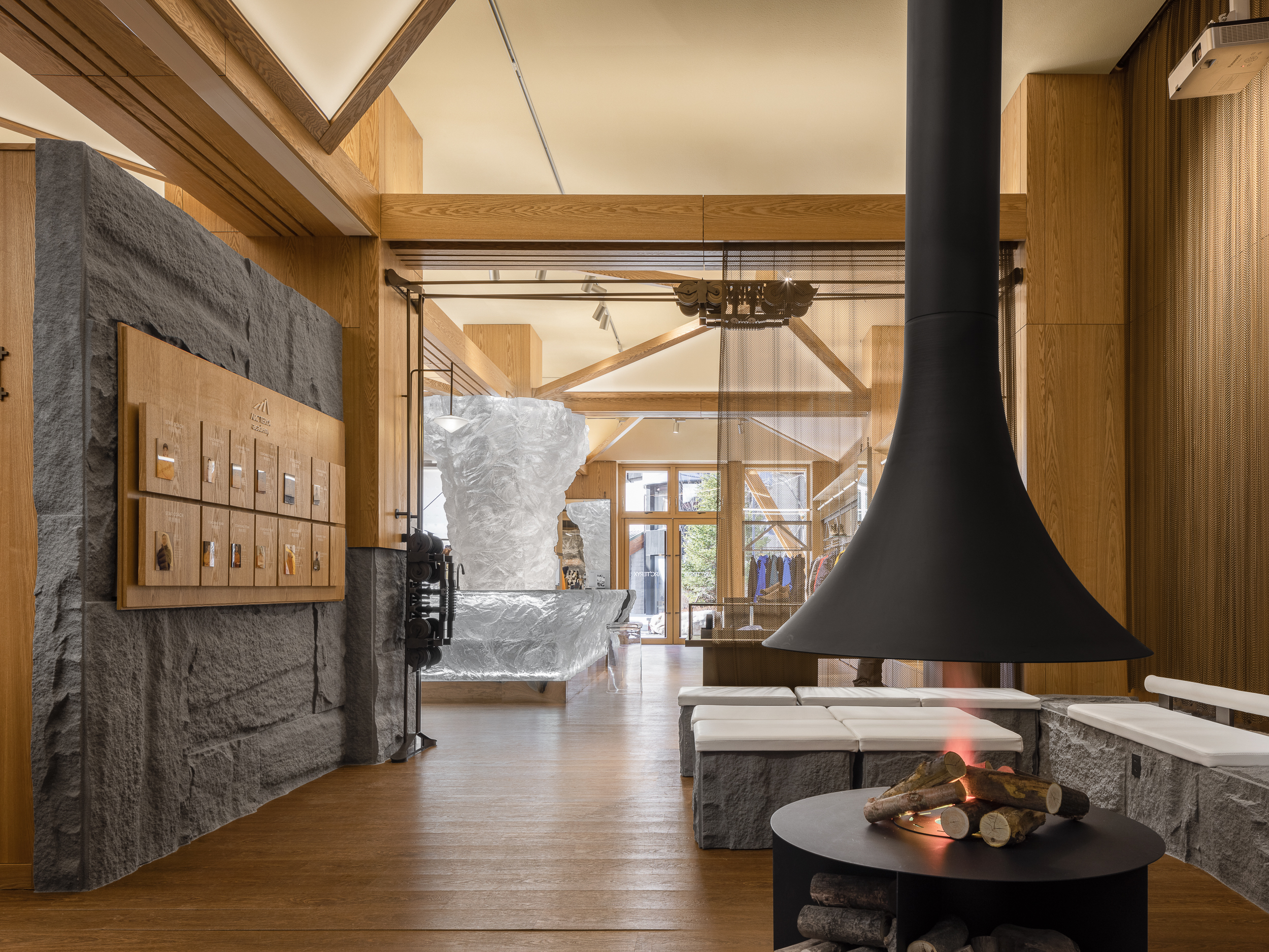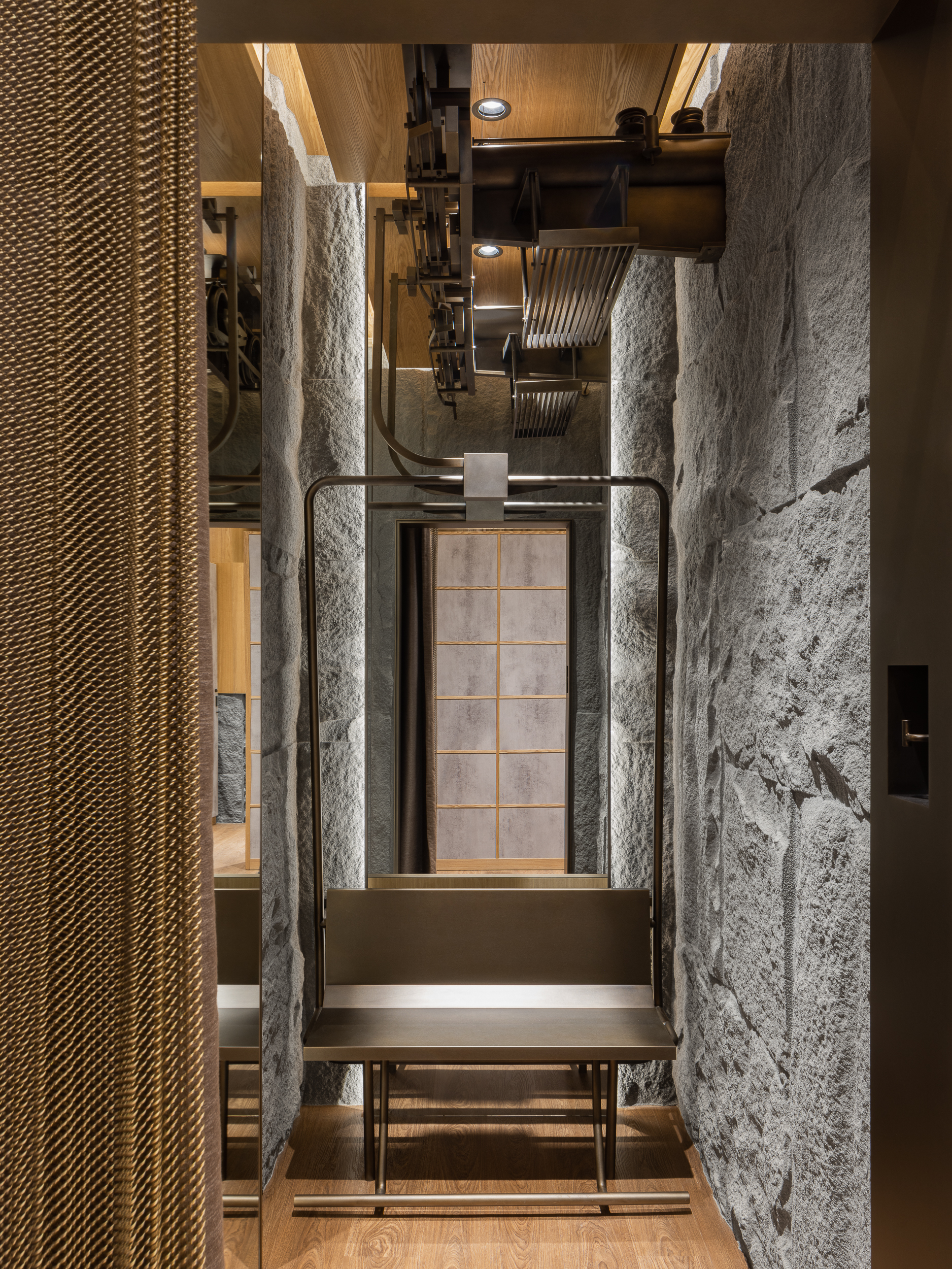 会客厅里的烤炉成为小屋布局的另一亮点,围绕着烤炉团坐的场景就如同乘上了时光机在过去和未来之间来回穿梭,仿佛一秒钟就能走过一整个世纪。具有历史感的陈设和材质的碰撞营造出充满活力的空间氛围,凹凸不平的墙面与悬挂着的绳索勾起了了每一个探索者曾经旅途的回忆。
The oven in the living room has become another highlight of the layout of the cottage. The scene of sitting around the oven is like taking a time machine to shuttle back and forth between the past and the future, as if a whole century can go through in a second. The collision of historical furnishings and materials creates a vibrant space atmosphere, and the uneven walls and hanging ropes evoke the memories of every explorer's journey.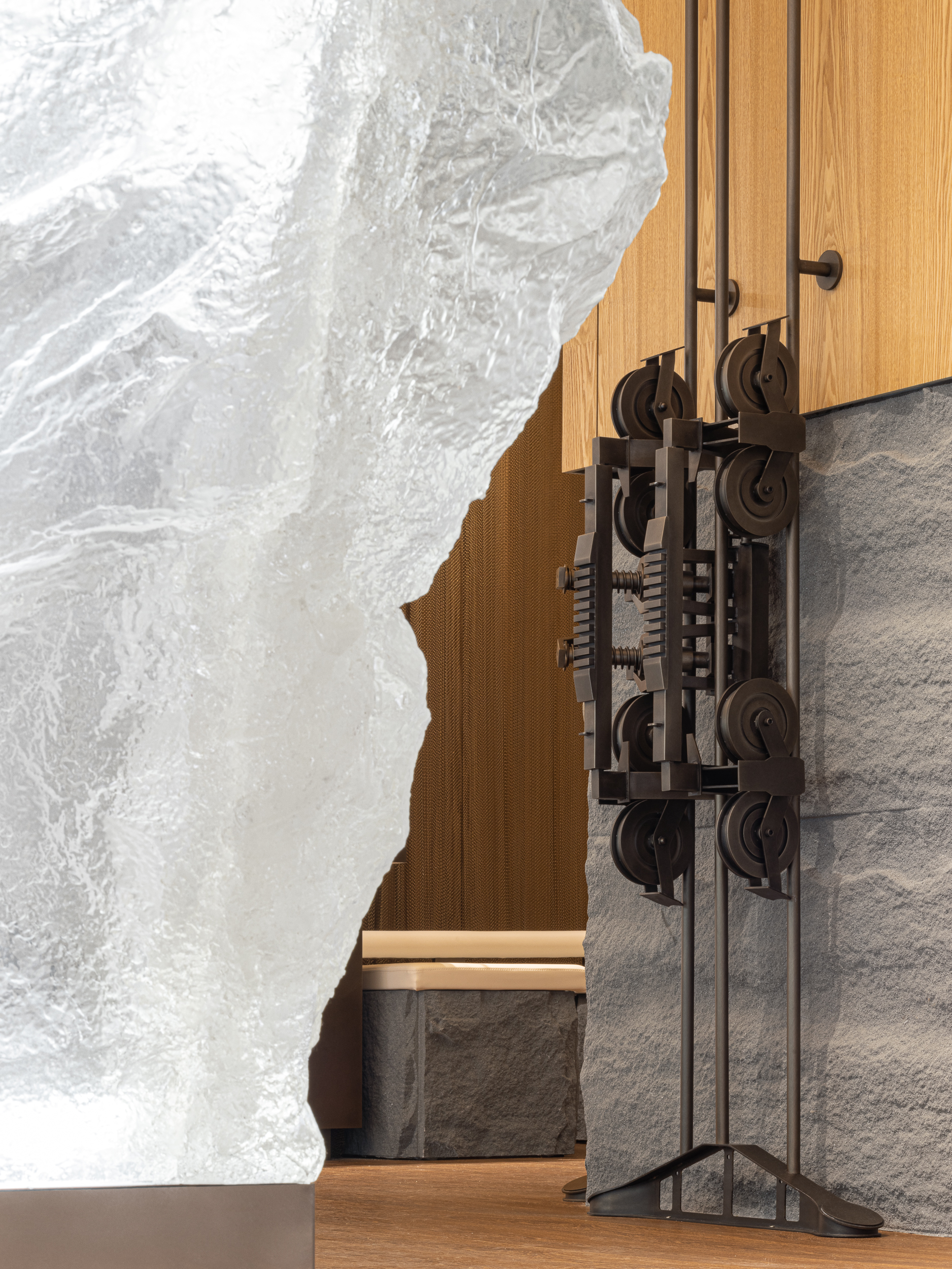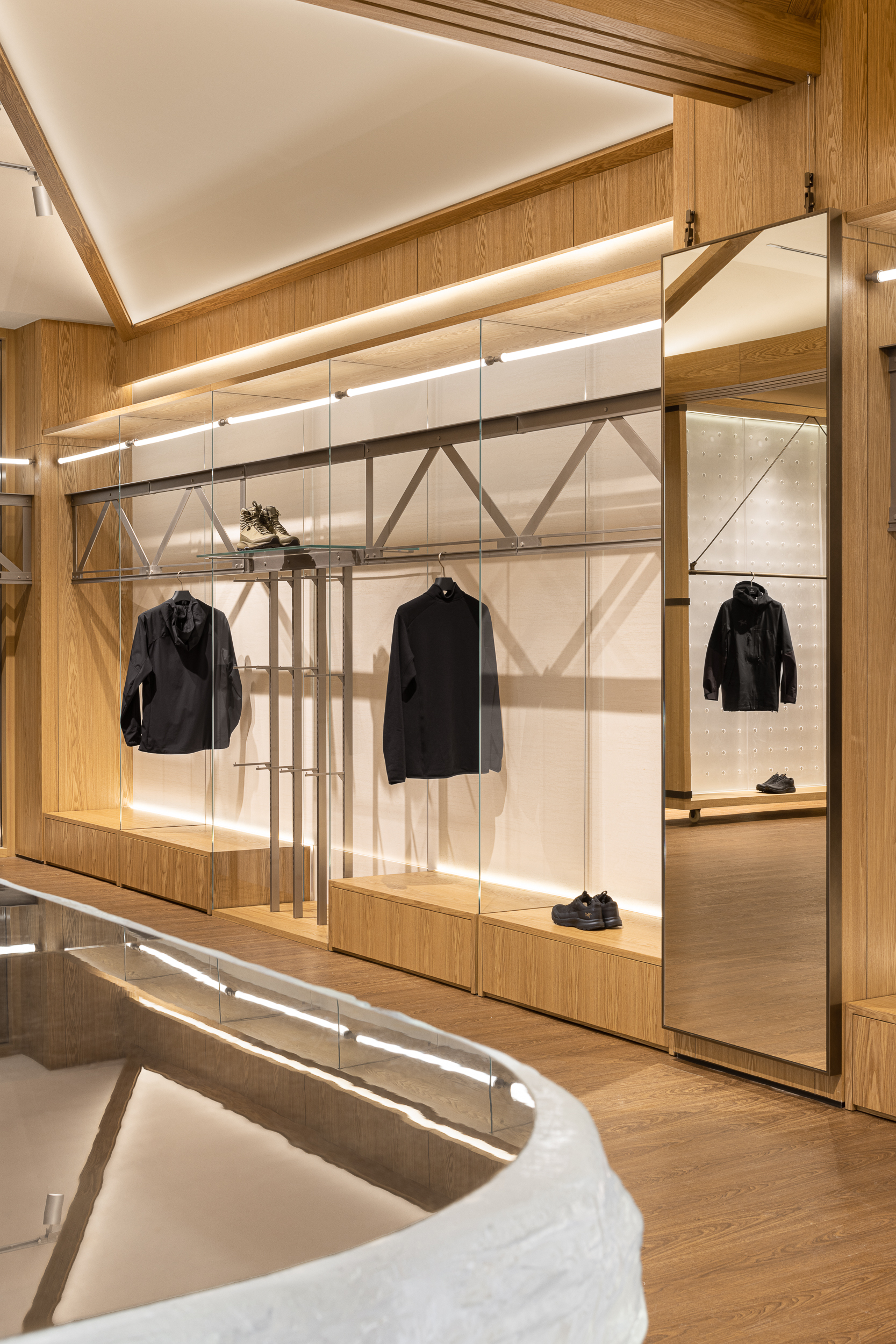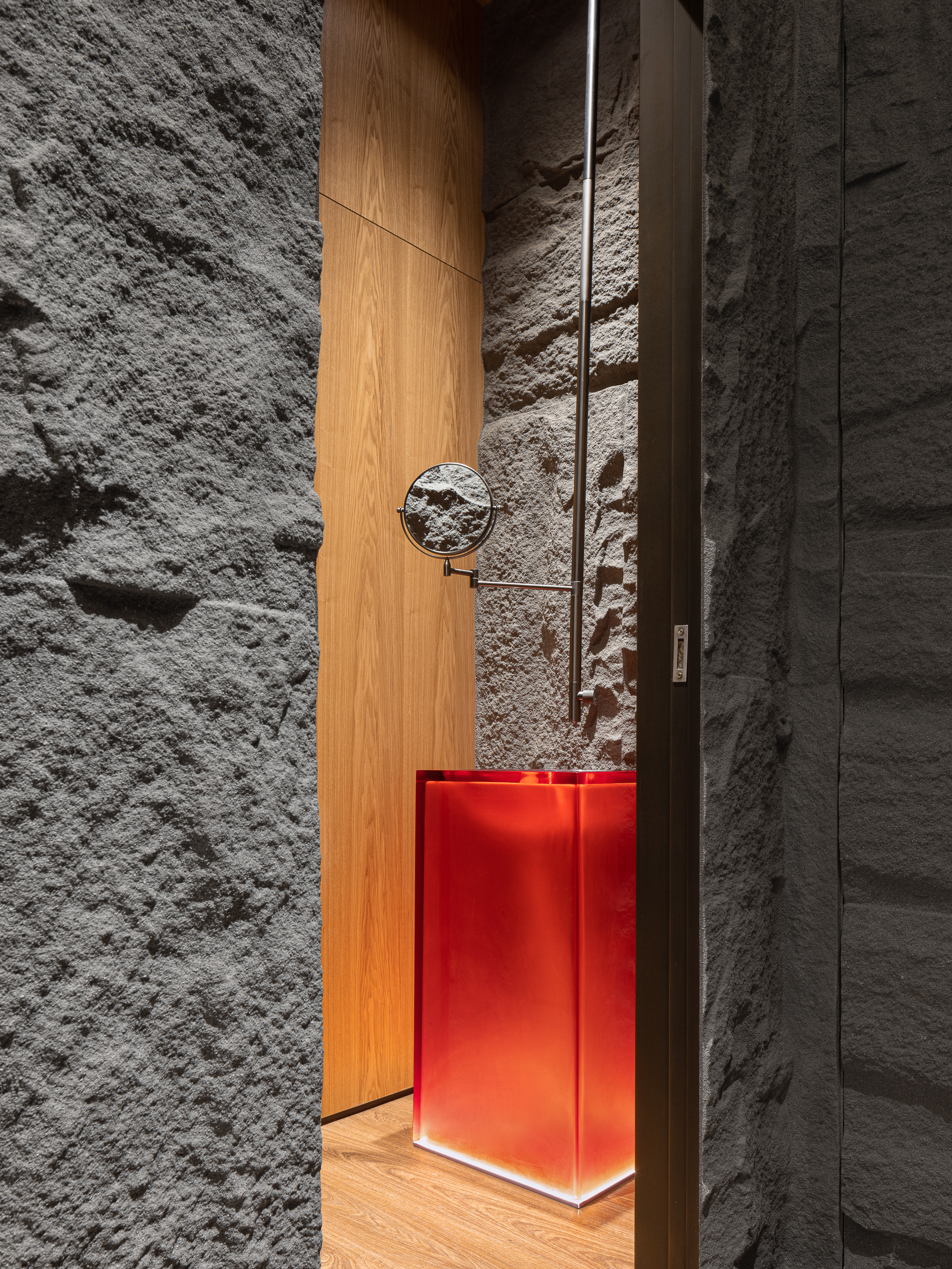 或粗犷或细腻的材质在不同场景的运用,创造出让人意想不到的视野。细节处精巧的设计兼任着功能性与美观性,正如品牌的产品一般。它就那么静静地伫立在雪中,耐心地等待着人们归来,为人们舒缓一天越野滑雪后疲惫的身体。
The use of rough or delicate materials in different scenes creates unexpected vision. The exquisite design of the details is both functional and beautiful, just like the brand's products. It just stands quietly in the snow, patiently waiting for people to return, soothing people's tired bodies after a day of cross-country skiing.
---