在和谐中突出,而不是在对立中突出。
Prominent in harmony, not in opposition.
---
▼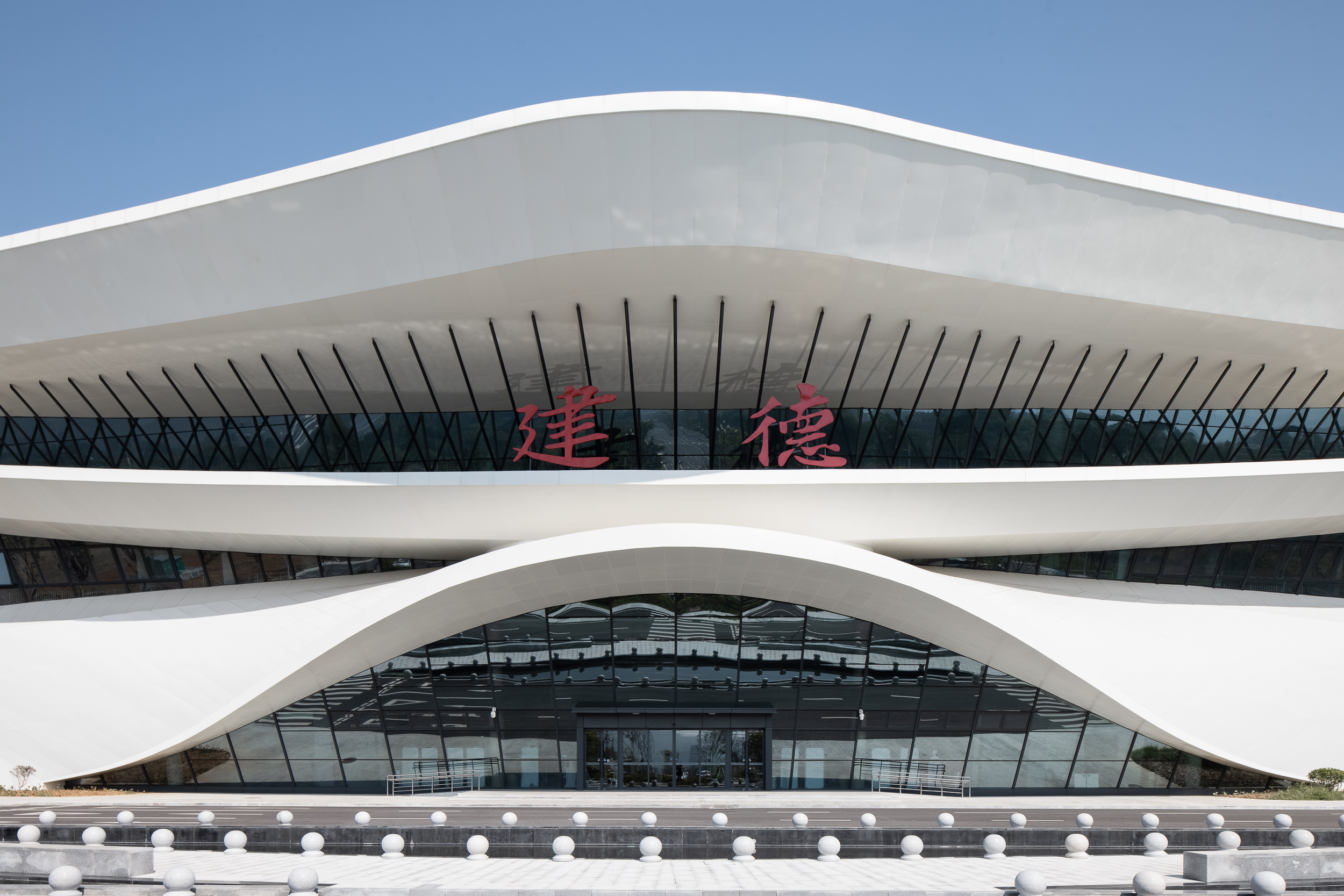 这个集候机楼、塔台、综合办公区于一体的航站楼将为游客提供更加舒服、优质的服务。设计希望以功能性和灵活性的组织原则为前提,为旅客提供无缝换乘的舒适旅行体验。
This airport which integrates the terminal building, control tower and comprehensive office area, will provide tourists with more comfortable and high-quality services. The design hopes to provide passengers with a comfortable travel experience with seamless transfers, premised on the organizational principles of functionality and flexibility.
| 以极致几何构筑建筑形体 |
Architectural Form with Extreme Geometry
▼
这是一个明亮、温馨、自然、亲切、独特的机场,是属于千岛湖的独一无二的机场。在保证机场平稳高效运行的同时,缩短旅客的步行距离,营造出轻松宜人的旅行体验。
This is a bright, warm, natural, cordial and unique airport, a unique airport belonging to Qiandao Lake. While ensuring the smooth and efficient operation of the airport, the walking distance of passengers is shortened, creating a relaxed and pleasant travel experience.
白色且富有层次感的立面设计保结合当地的景观,因地制宜,融入周边环境的整体规划中,在和谐中突出,而不是在对立中突出。
The white and layered façade design ensures that it combines with the local landscape, adapts measures to local conditions, and integrates into the overall planning of the surrounding environment, so as to stand out in harmony rather than in opposition.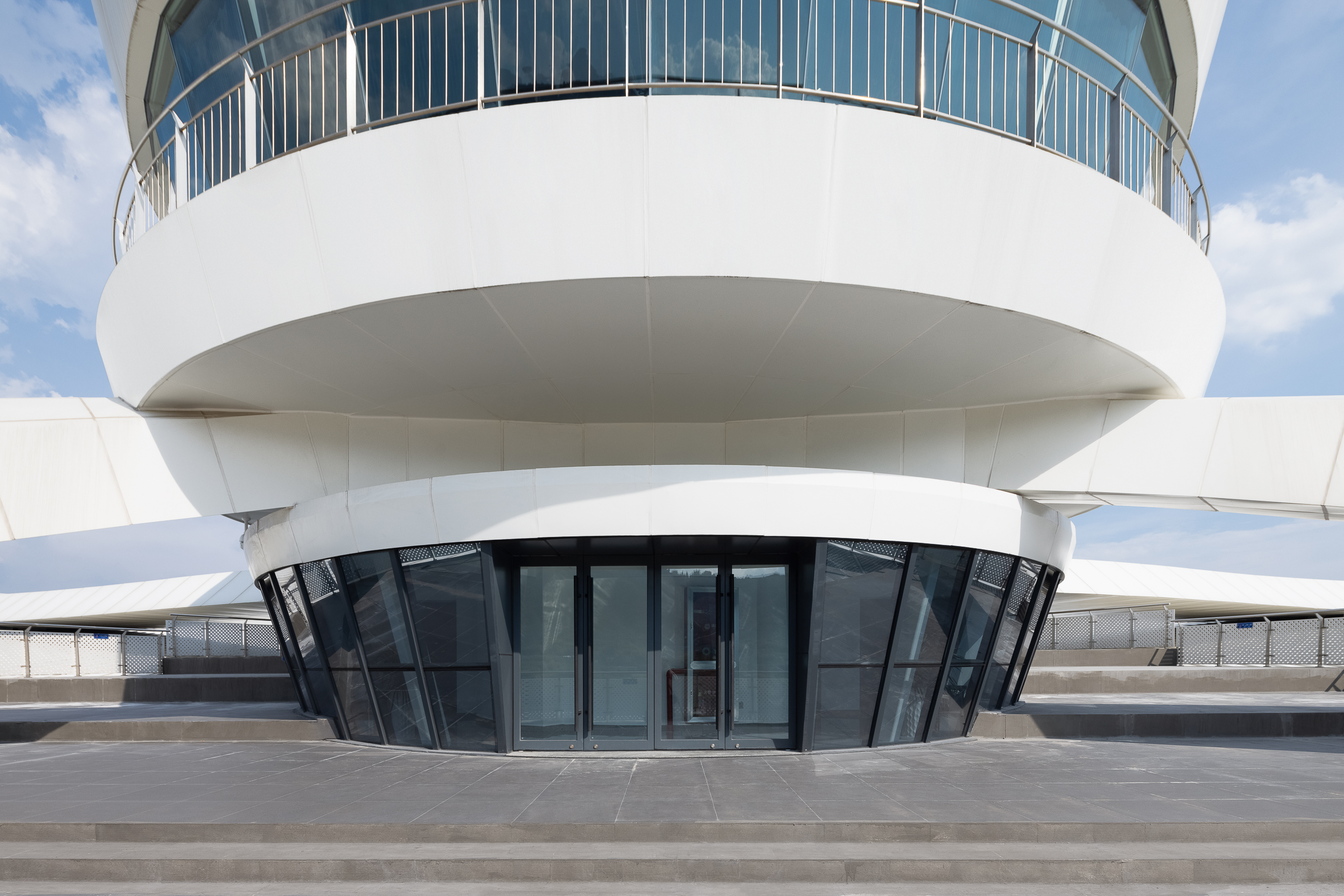 大胆采用现代的建筑语言来设计外立面,极致的几何元素的碰撞,以崭新的方法来将机场与场地连接。
Boldly adopts modern architectural language to design the façade, and the collision of extreme geometric elements connects the airport with the venue in a new way.
| 以优雅曲线构筑室内空间 |
Construct the Interior Space with Elegant Curve Line
▼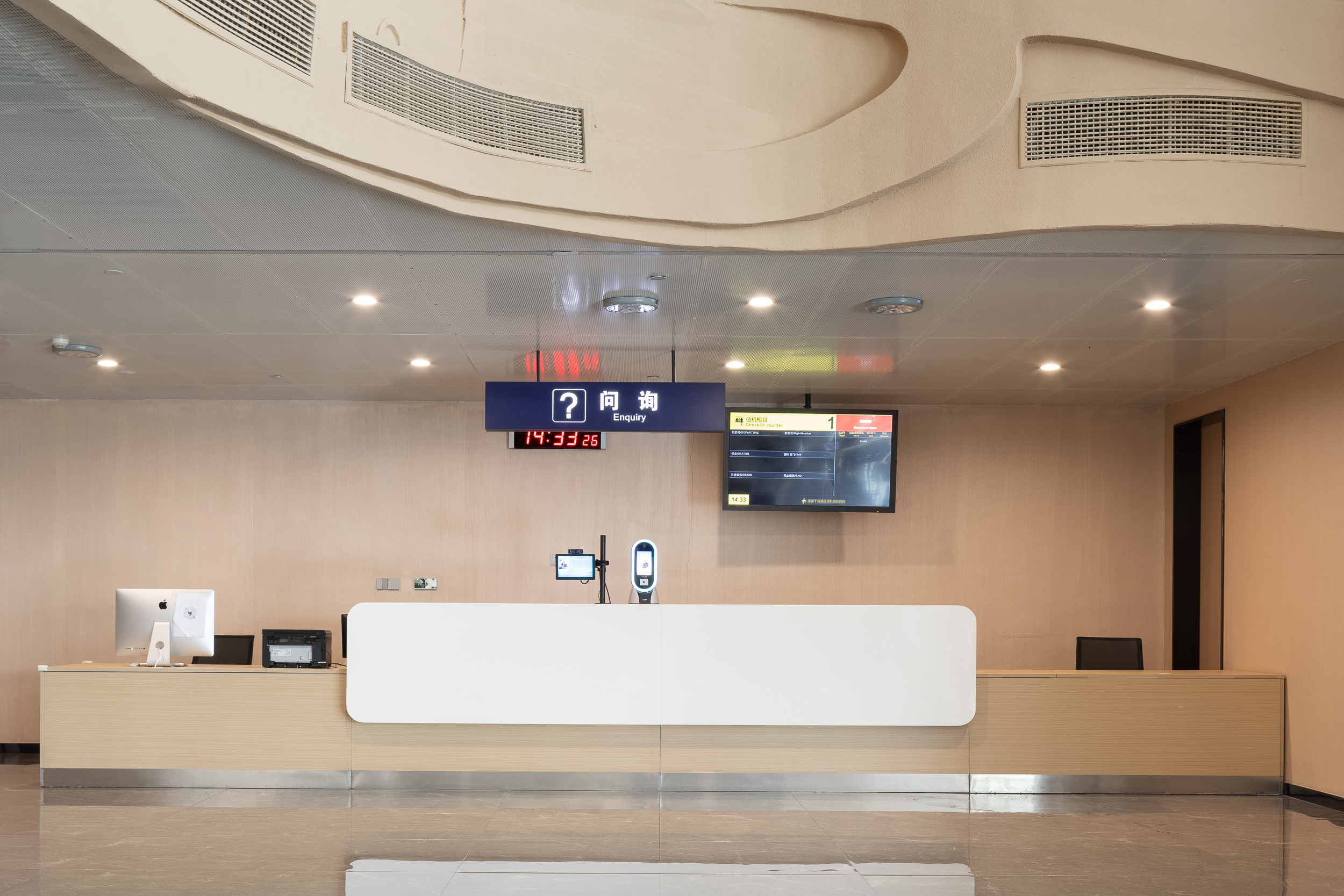 设计基于以人为本的原则,内部空间采用暖色调墙面,搭配白色曲线层次天花板,营造出高挑明亮的环境空间。
The design is based on the principle of people-oriented. The interior space adopts warm-colored walls and white curved ceilings to create a high and bright environment.
温暖的光线在仿木纹天花图案的映衬下,以丰富的光影效果为旅客提供精神放松。设计围绕功能打造了多层次且充满活力的主题空间,室内设计精心挑选材质及色调,与候机大厅和谐相融。
The warm light, against the background of the imitation wood grain ceiling pattern, provides passengers with spiritual relaxation with rich light and shadow effects. The design creates a multi-level and vibrant theme space around functions. The interior design carefully selects materials and colors to blend harmoniously with the waiting hall.
简洁大方的设计以及明亮的采光窗使得场地的山景完美的和机场的设计融合,空留一个纯净朴素的空间。
The simple and generous design and bright lighting windows make the mountain view of the site perfectly integrate with the design of the airport, leaving a pure and simple space.
| 与自然共生的基础设施 |
Infrastructure in Symbiosis with Nature
▼
该设计是一个一个宏伟、戏剧性的存在。优雅的建筑形体统一了新建设施和周围场地自然风光的元素,为机场创造了强大的实体和视觉特征。
The design is a grand, dramatic presence. The elegant architectural form unifies elements of the new facility and the natural beauty of the surrounding site, creating a strong physical and visual identity for the airport.
机场所有的设施流线融入了周围茂密的绿色之中,将原有建筑的宽敞氛围与扩建部分联系起来。合理有效的跑道规划使自然元素充斥了整个设计,同时创造了建筑周边的自然山景。
All of the airport's facilities flow into the surrounding lush greenery, linking the spacious atmosphere of the original building with the extension. Reasonable and effective runway planning allows natural elements to permeate the entire design, while creating natural mountain views around the building.
---