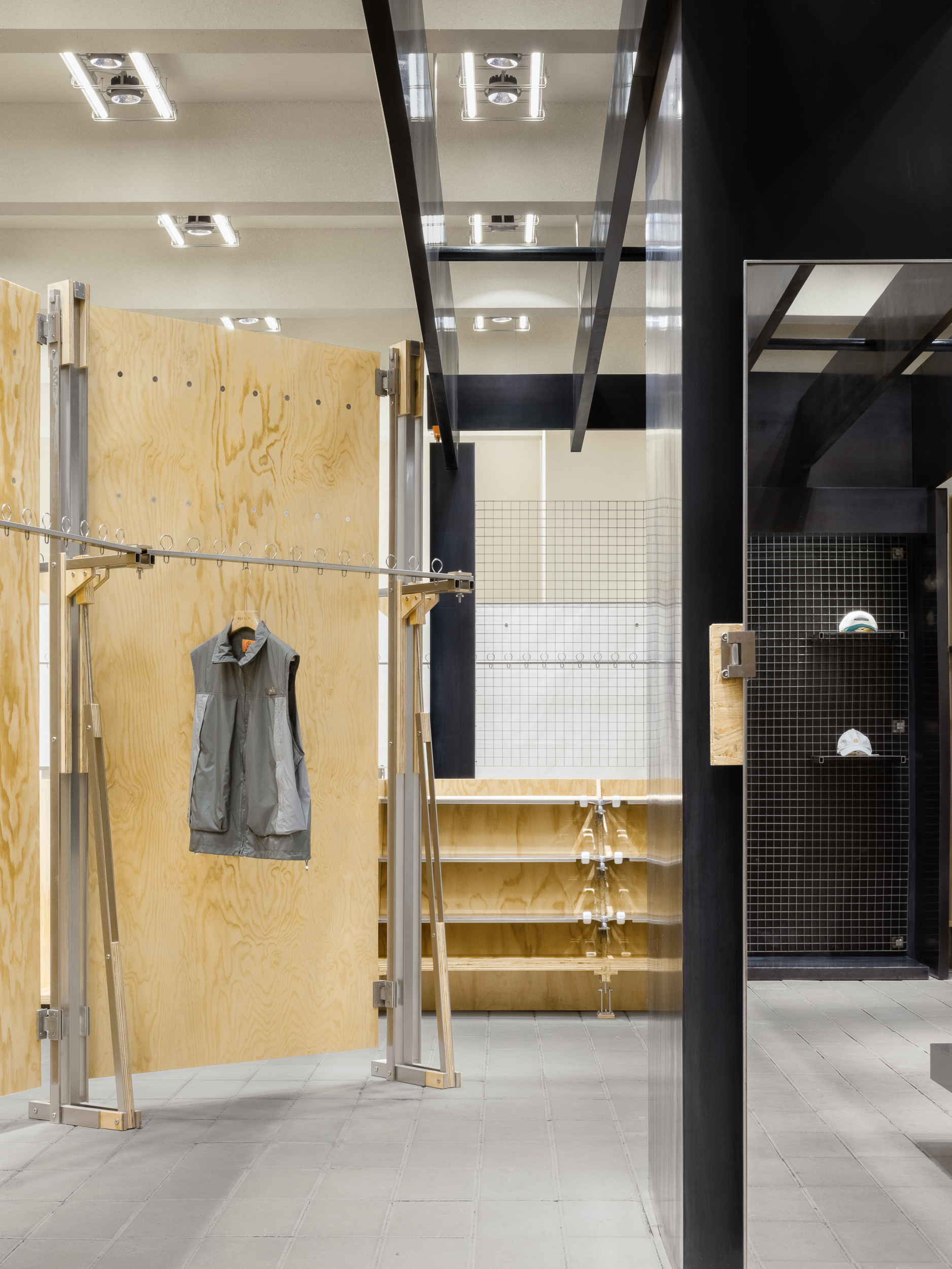 被"改造"商品的选择逻辑由两个条件构成。
The selection logic of the "remodeled" commodity consists of two conditions.
---
商品在"再造"的过程中,通过保留"符号性"的局部来表达产品的内核,并以一种轻松、幽默的方式唤起大众对潮流生活方式的阅读理解。
In the process of "rebuilding", the product expresses the core of the product by retaining the "symbolic" part, and arouses the public's reading understanding of the trendy lifestyle in a relaxed and humorous way.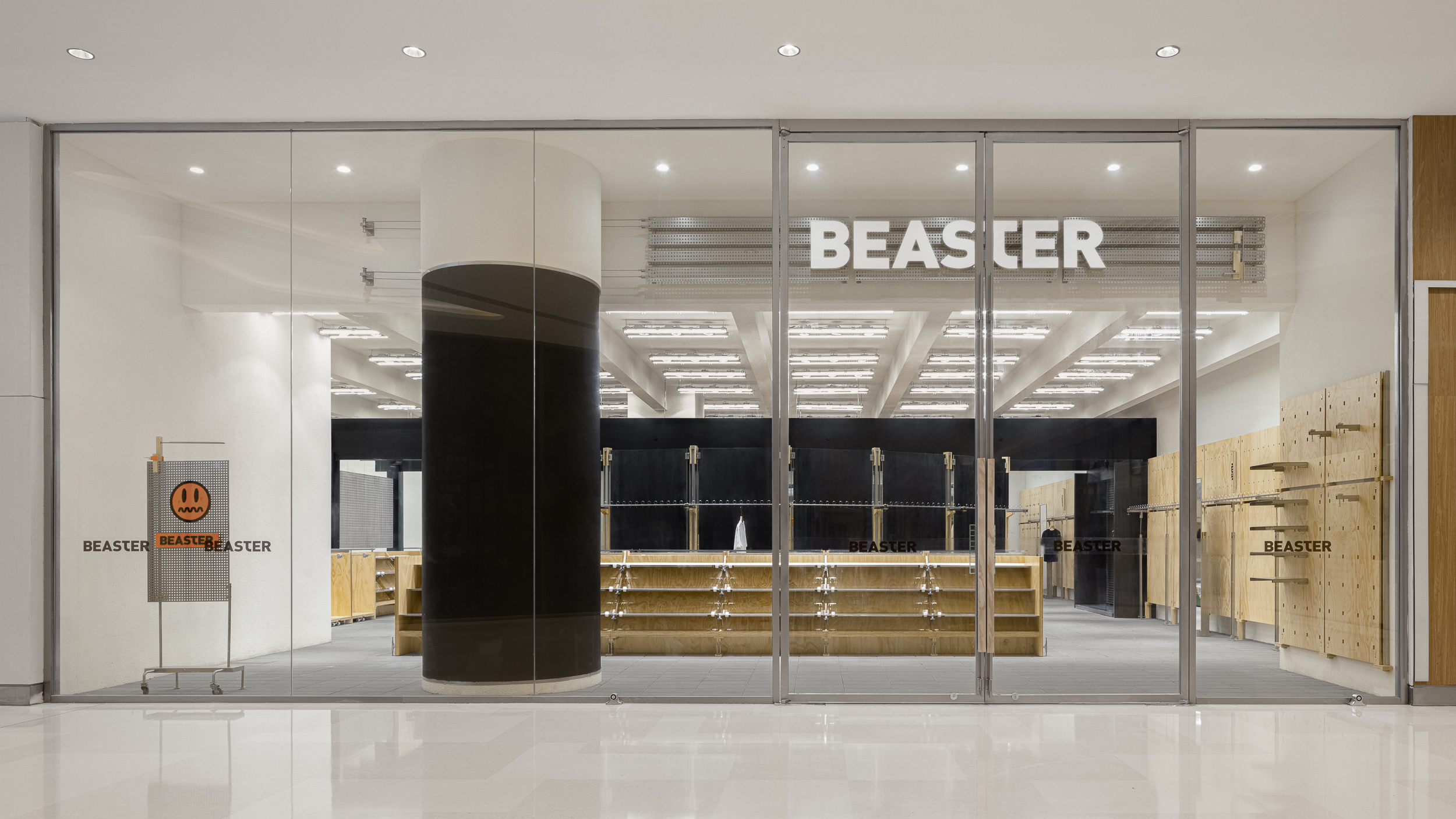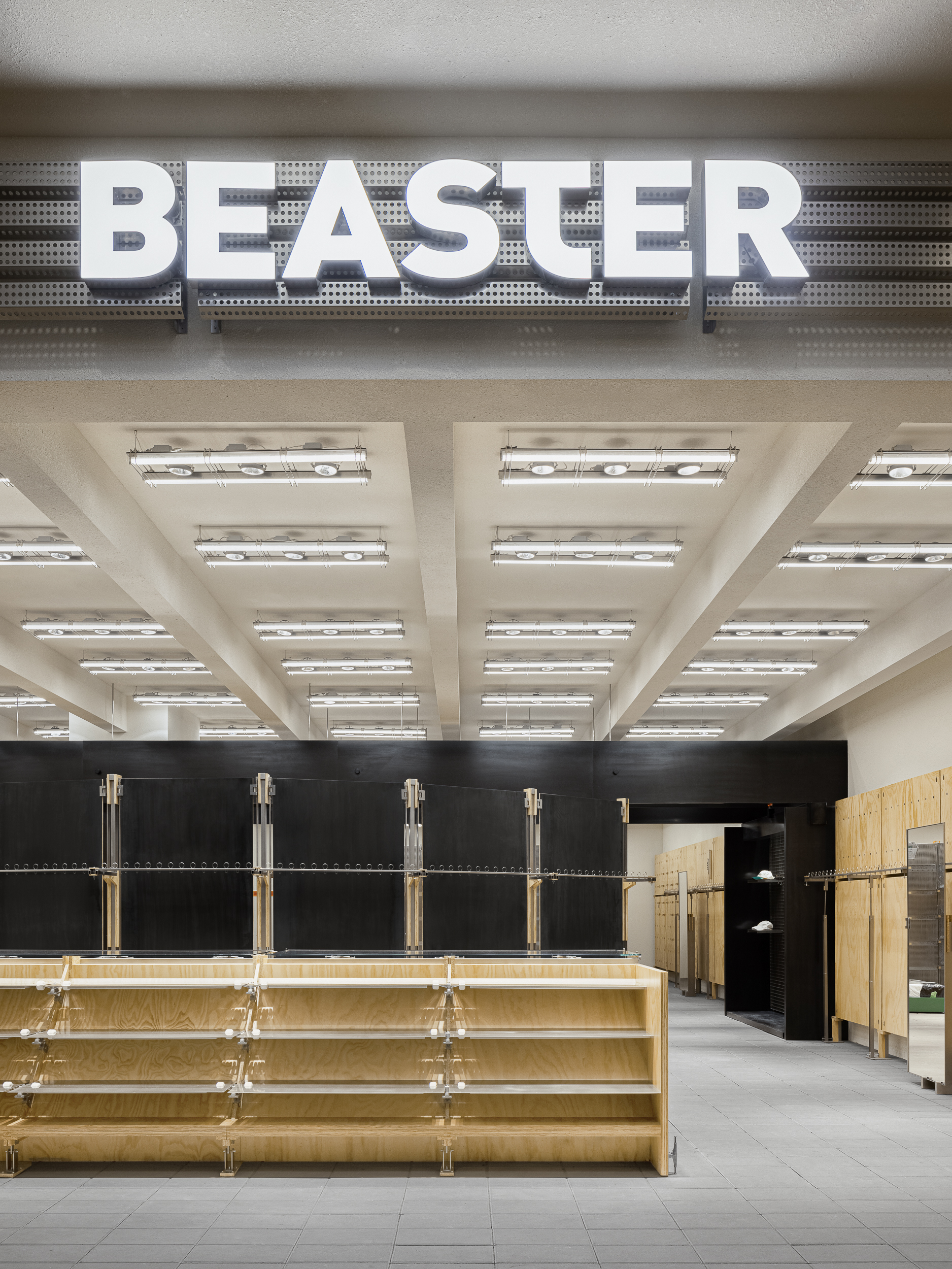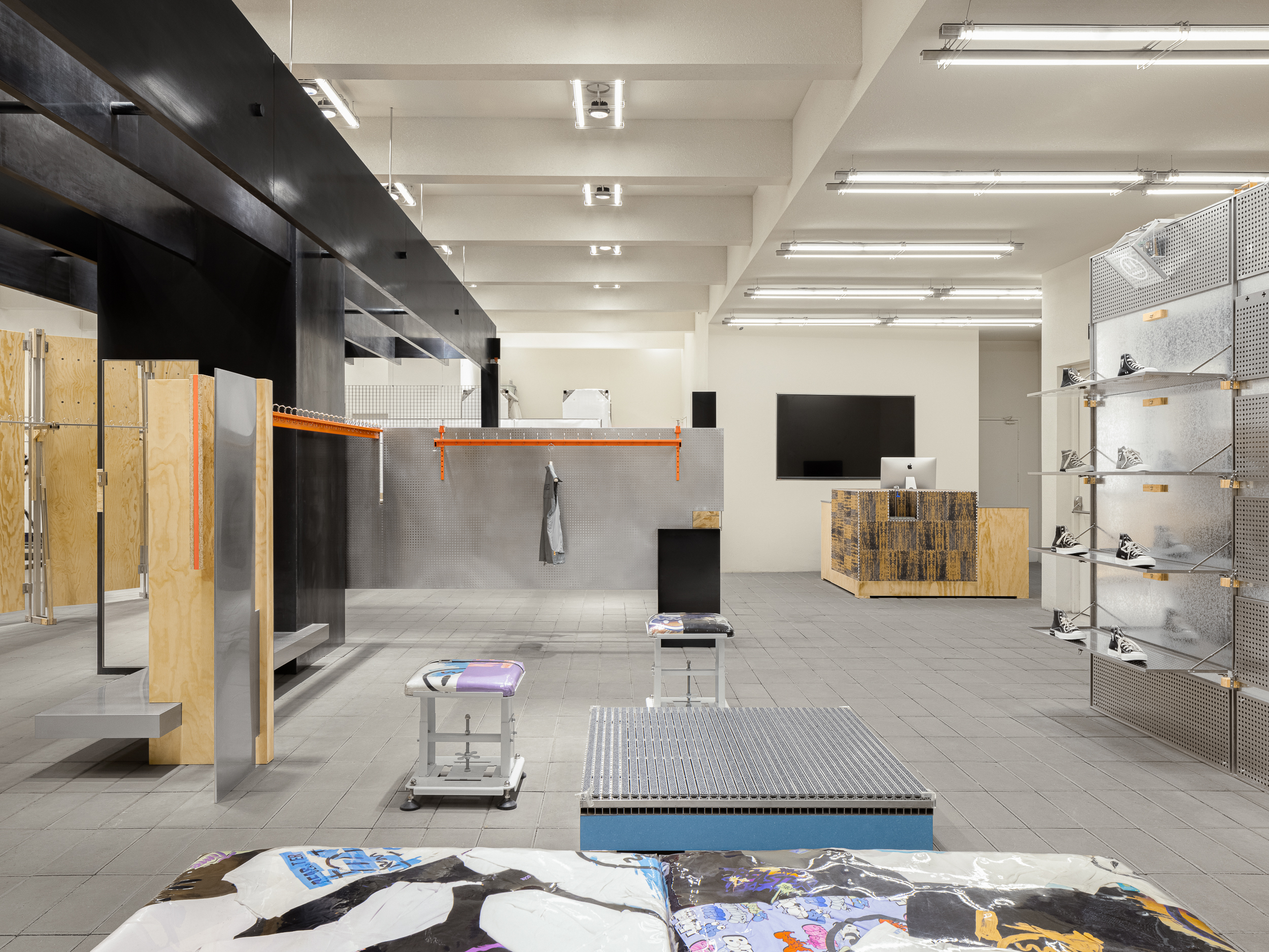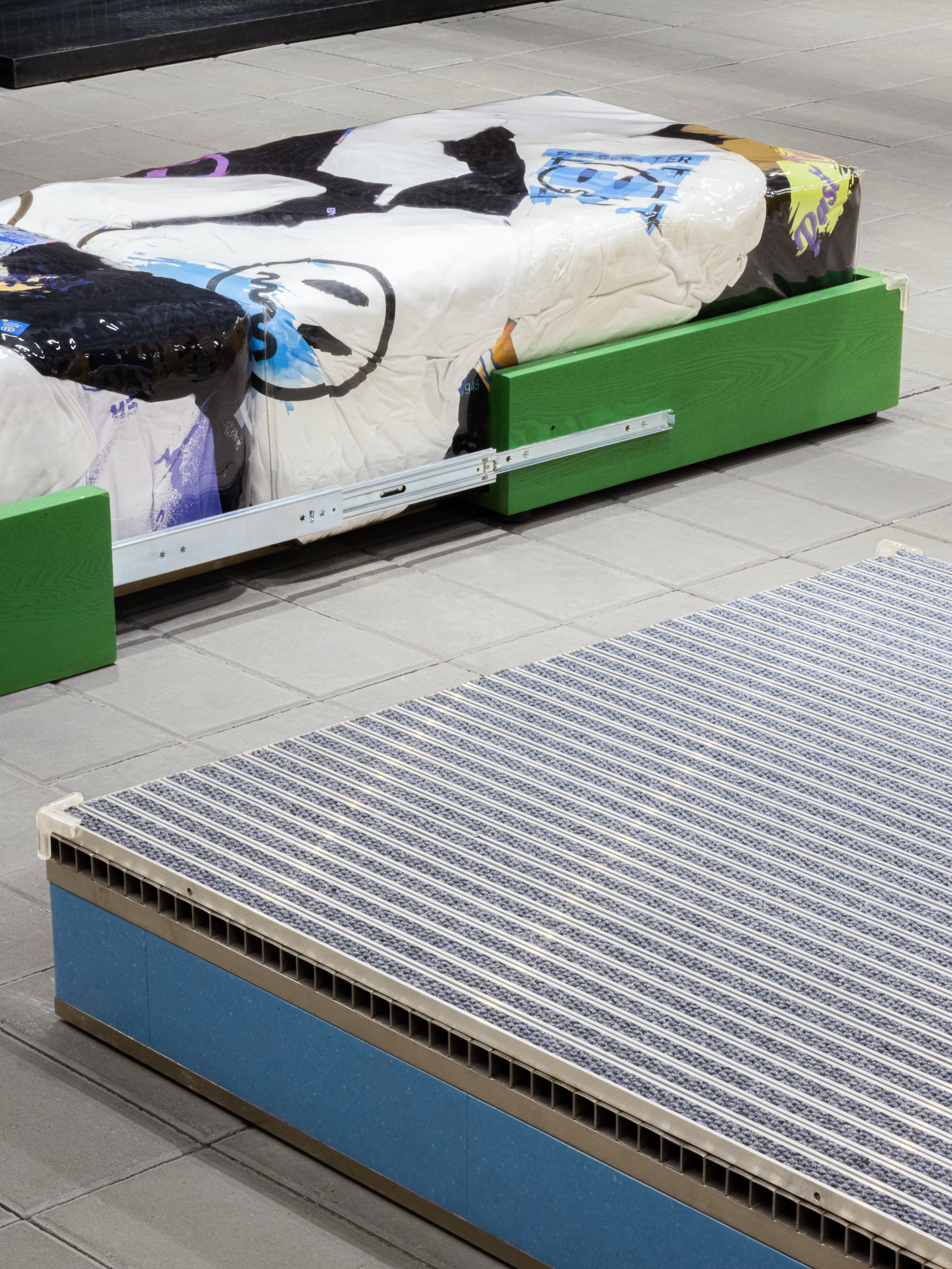 长久以来人们认为"设计"应该以一个崭新的面貌出现。于是在漫长的时间积累下,我们的生活中逐渐开始出现了"产品"的过剩。他们大到建筑、小到生活用品。因此近几年很多旧改建筑项目被人们所重视,这是对产品过剩的一种回应也是对未来的一种觉醒。
It has long been believed that "design" should take on a new look. Therefore, under the accumulation of a long time, a surplus of "products" gradually began to appear in our lives. They range from construction to small to daily necessities. Therefore, in recent years, many old renovation projects have been paid attention to, which is a response to the excess of products and an awakening to the future.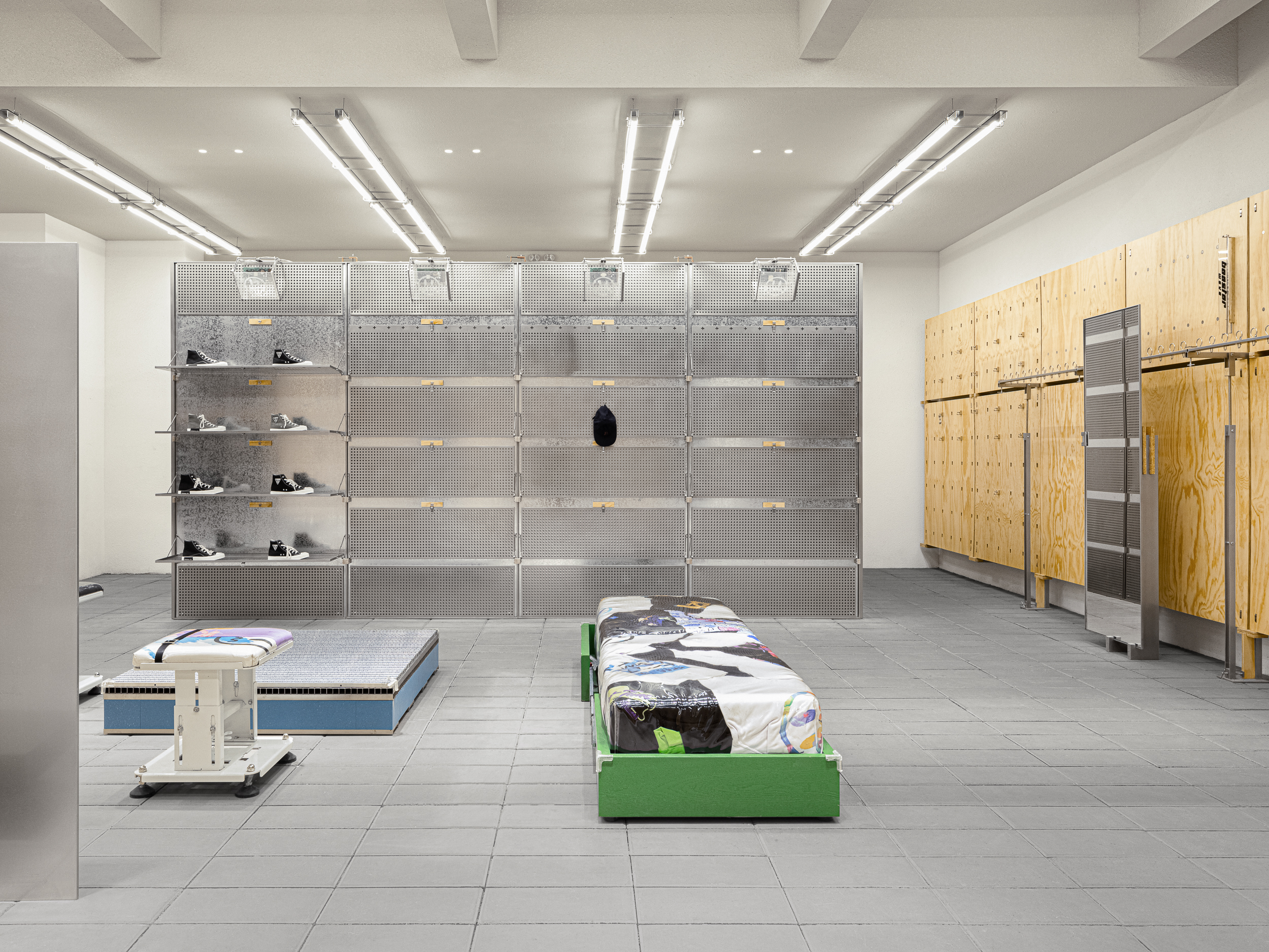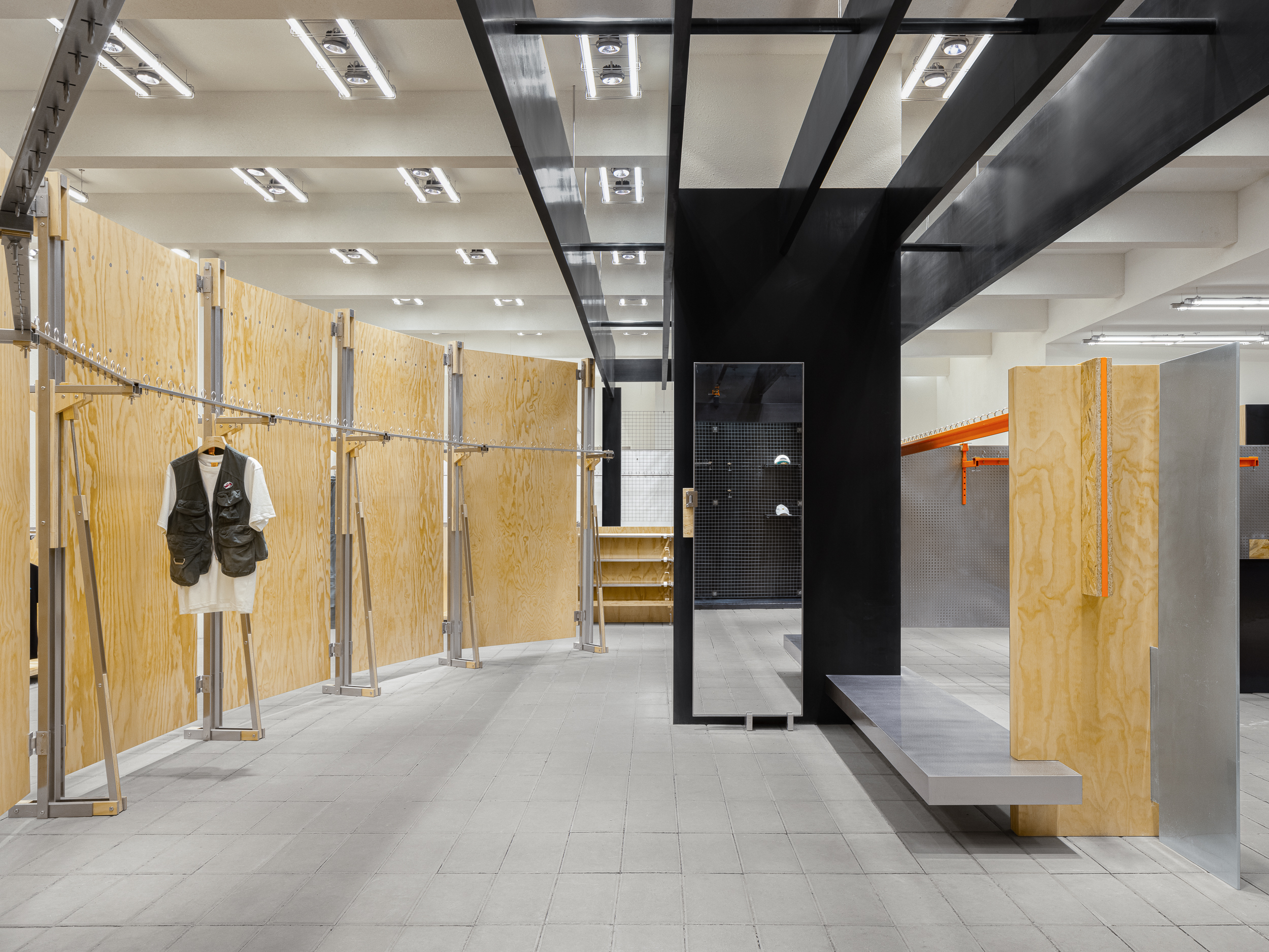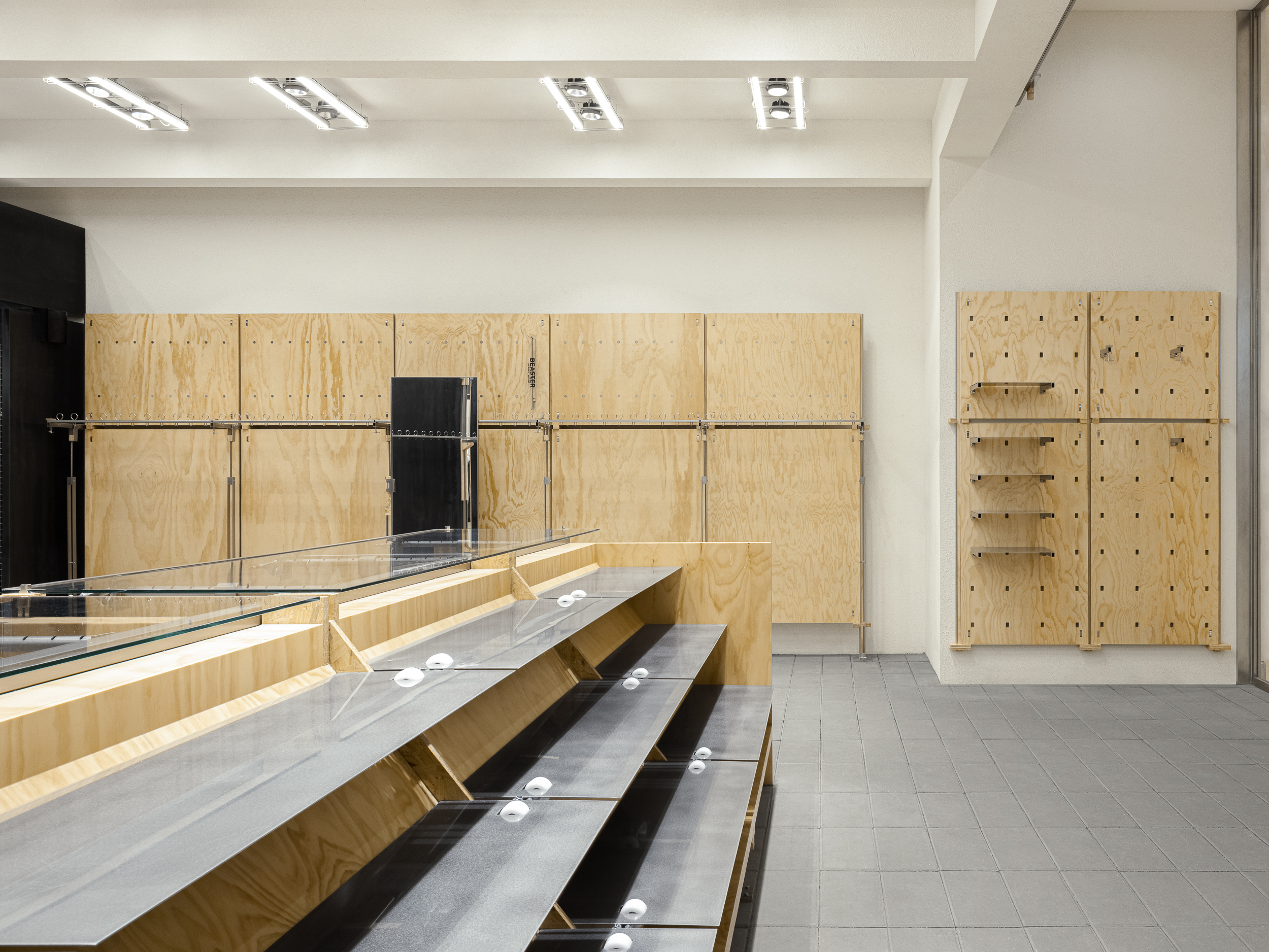 空间中没有宏观的秩序,只有局部之间的微弱联系。通过某种阵列将局部间的关联性进行整合从而使空间接近丰富性和包容性的状态。
There is no macroscopic order in space, only weak connections between parts. Integrate the correlation between parts through some kind of array, so that the space is close to the state of richness and inclusiveness.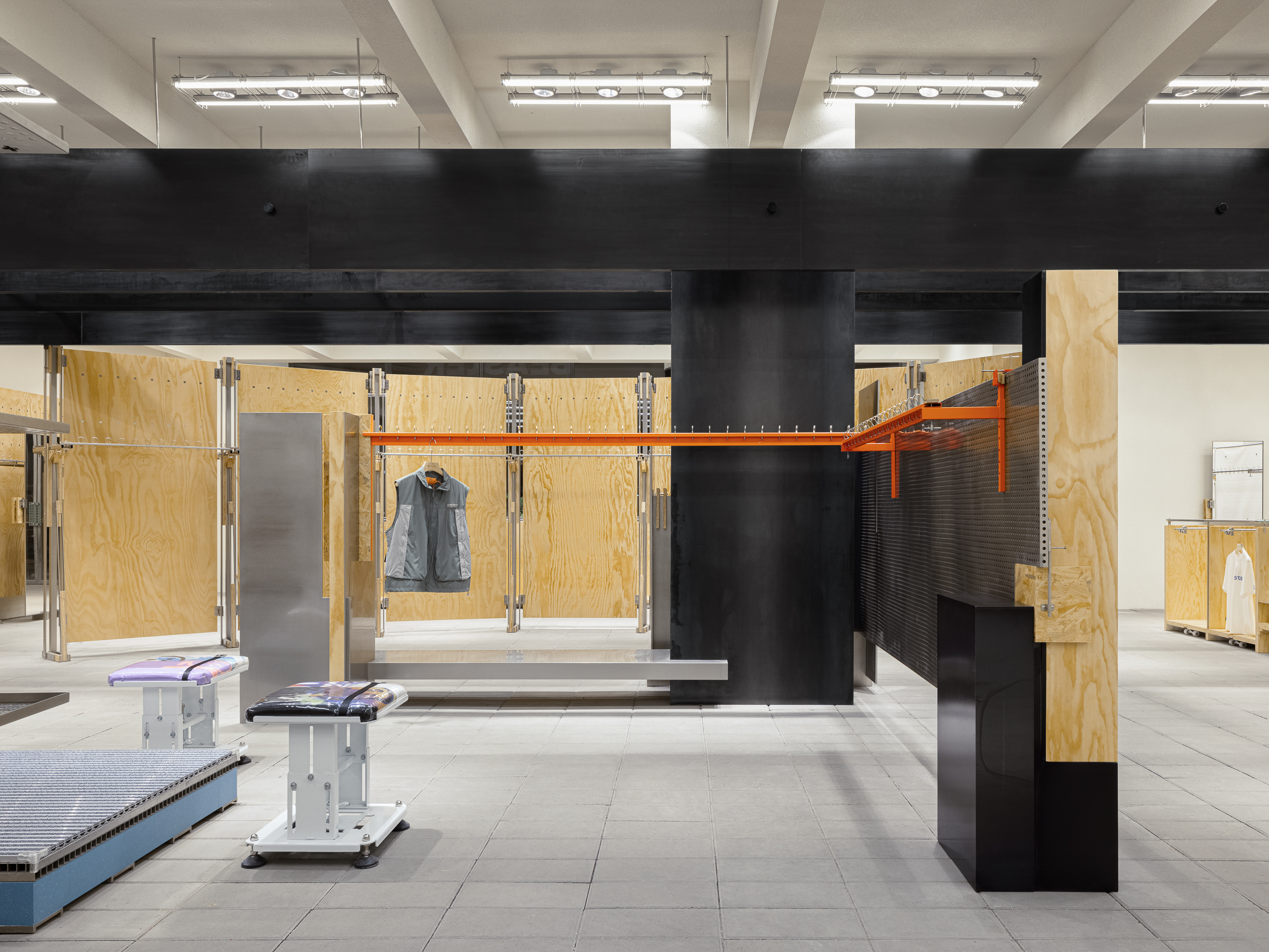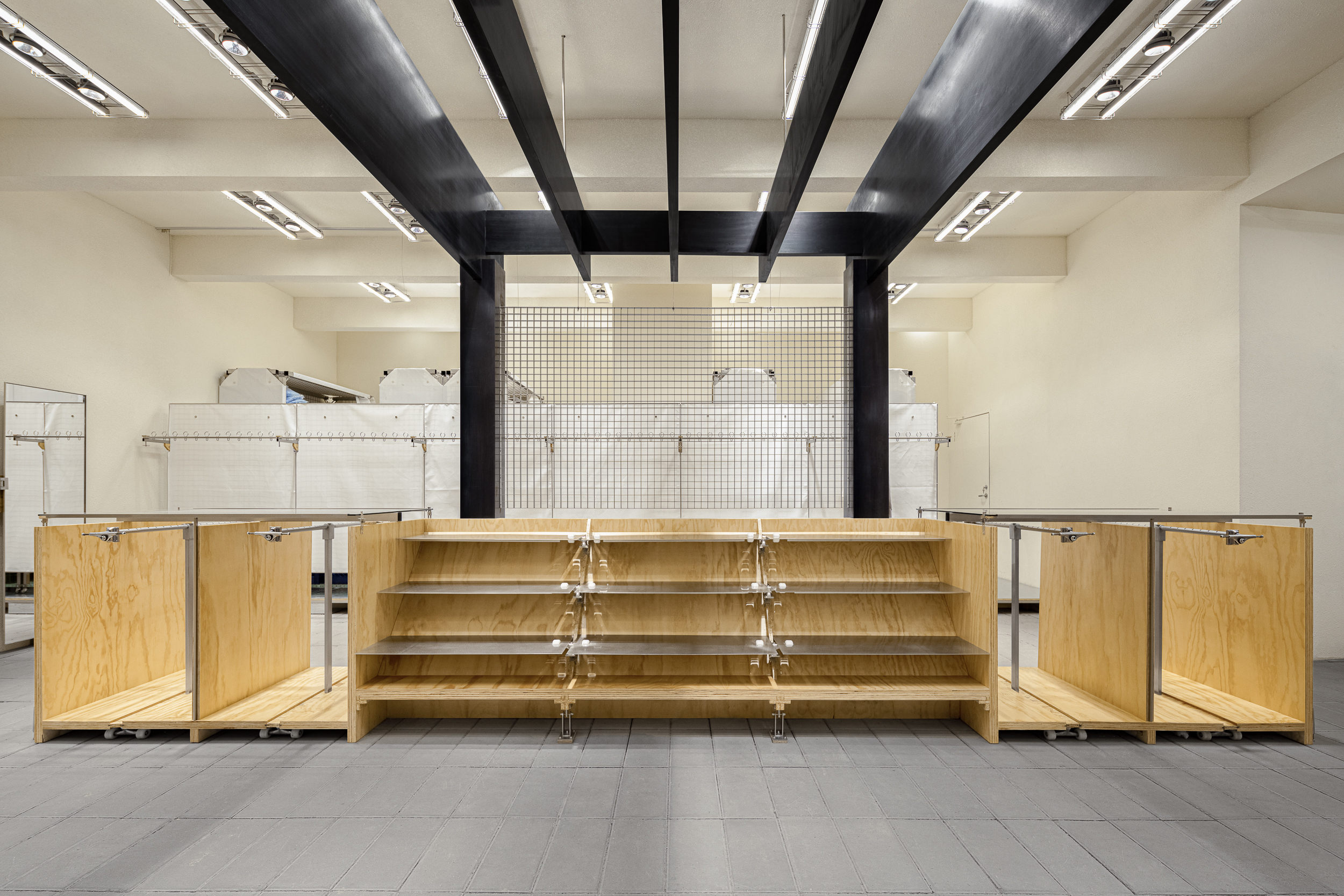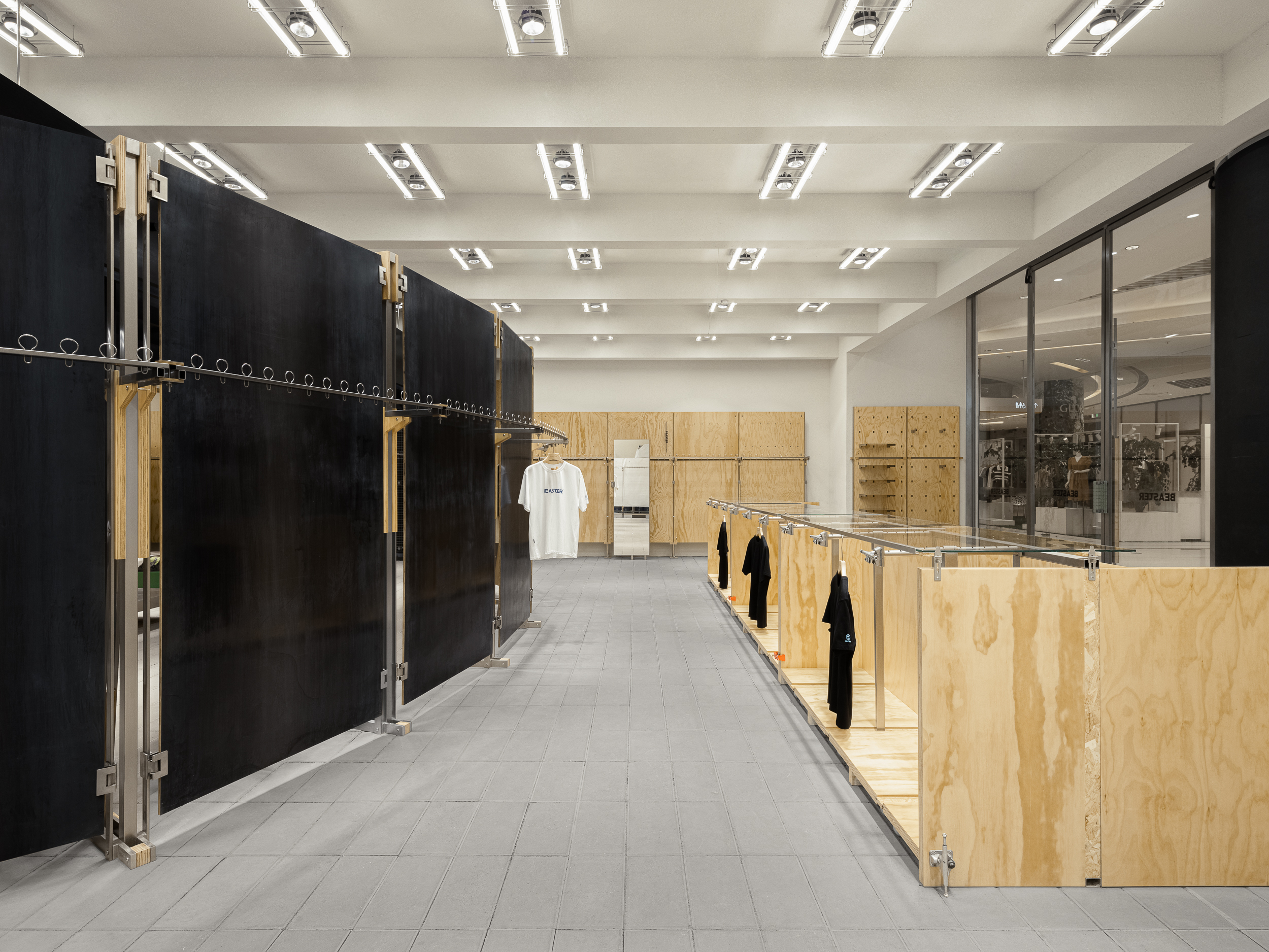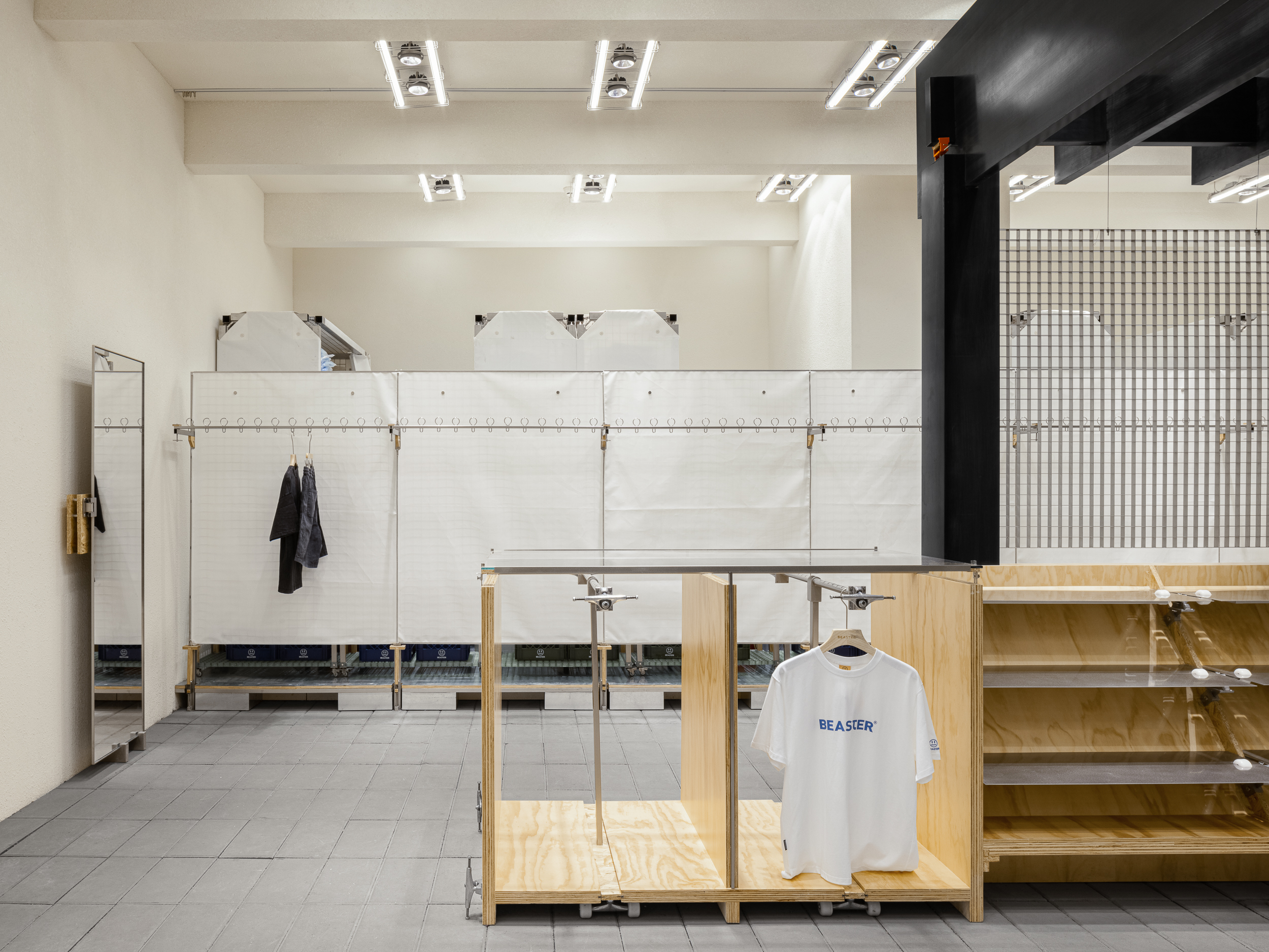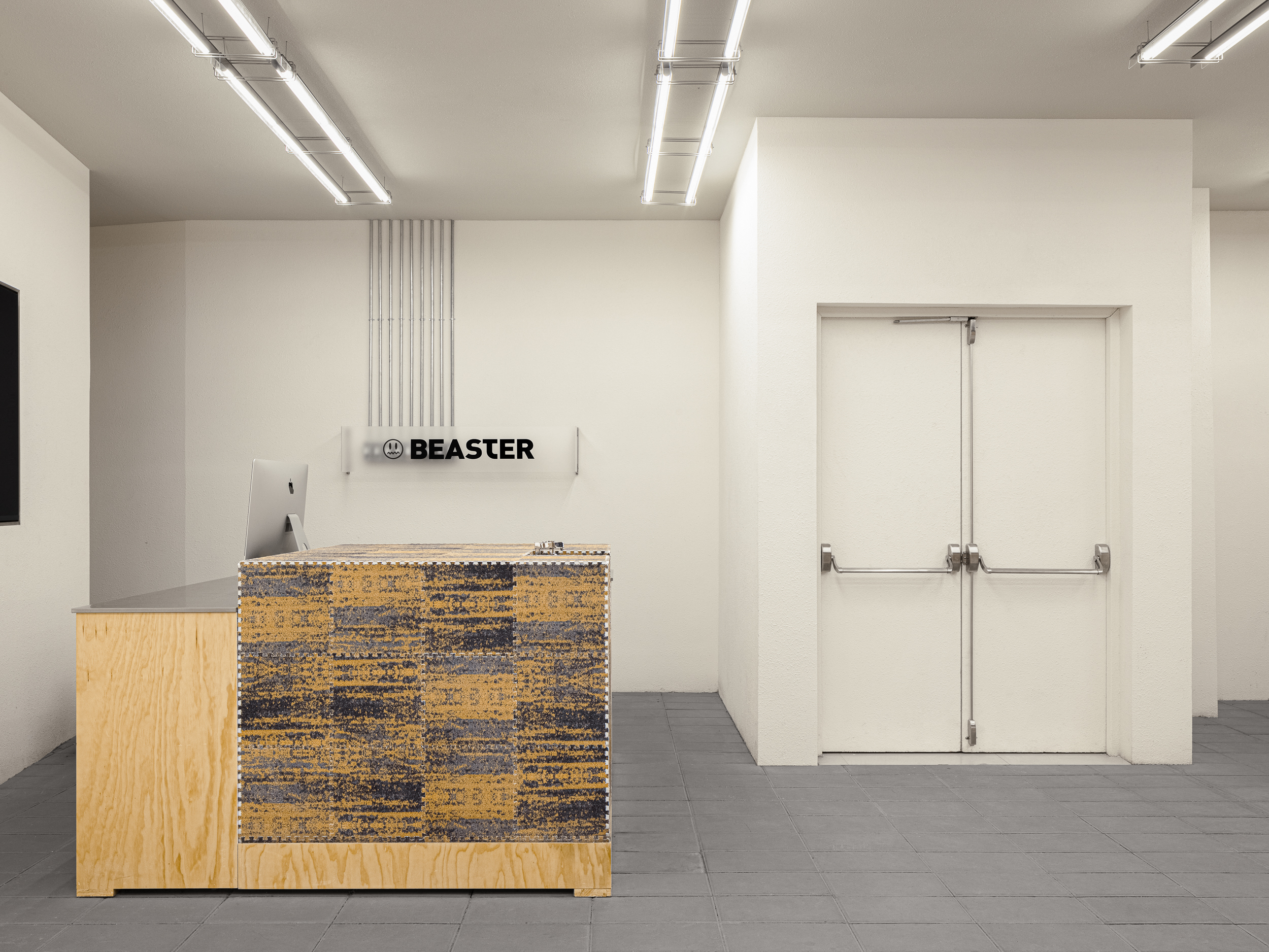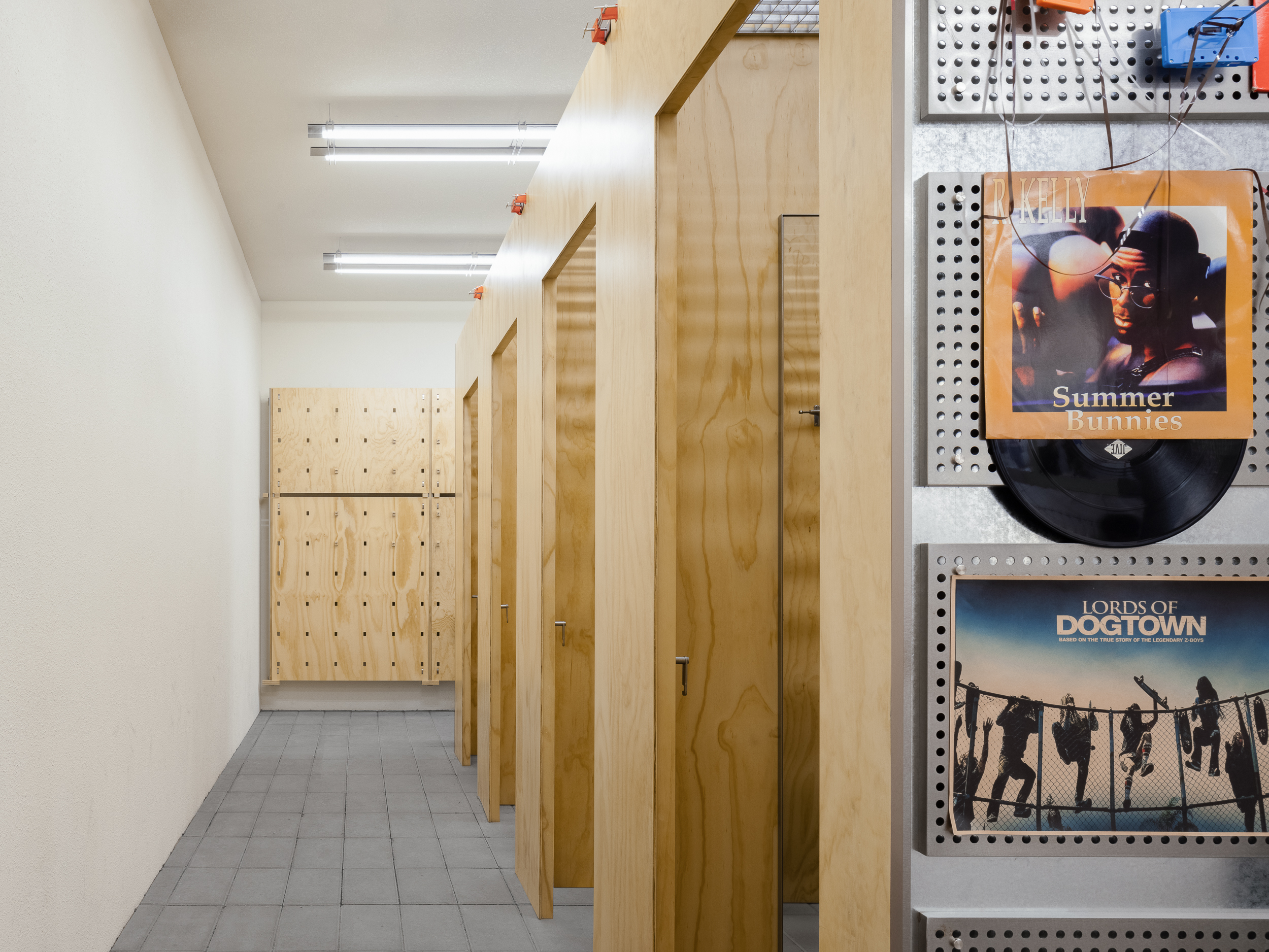 设计师通过对空间中不同形体尺度的叠加,使原始场地的几何系统不再僵硬,促使大众与空间形成自然的体验渗透,通过相应的陈列,提供给大众一个商业空间的新的演变方向。
Through the superposition of different scales in the space, the designer makes the geometric system of the original site no longer rigid, promotes the public and the space to form a natural experience penetration, and provides the public with a new evolution direction of commercial space through the corresponding display.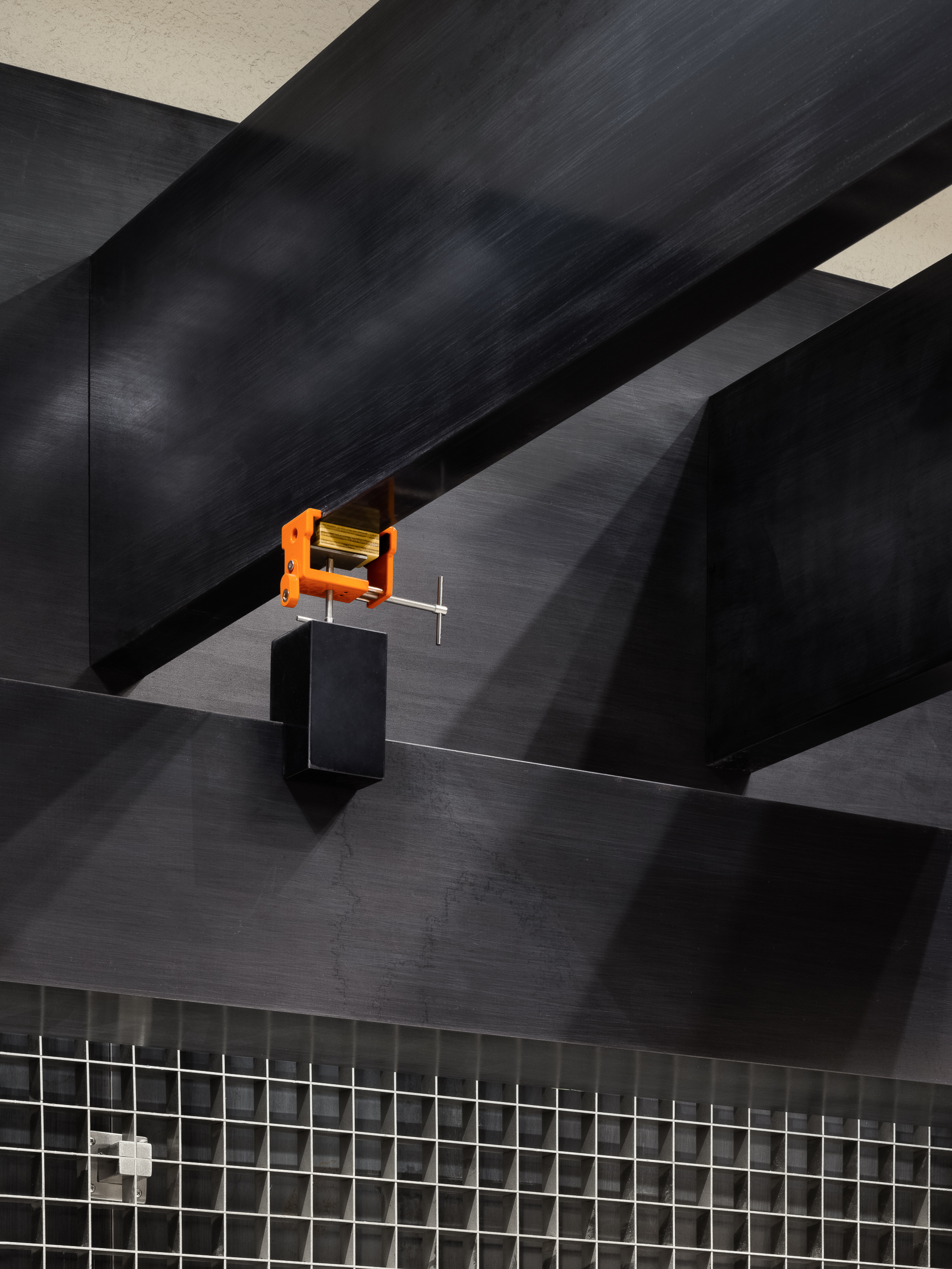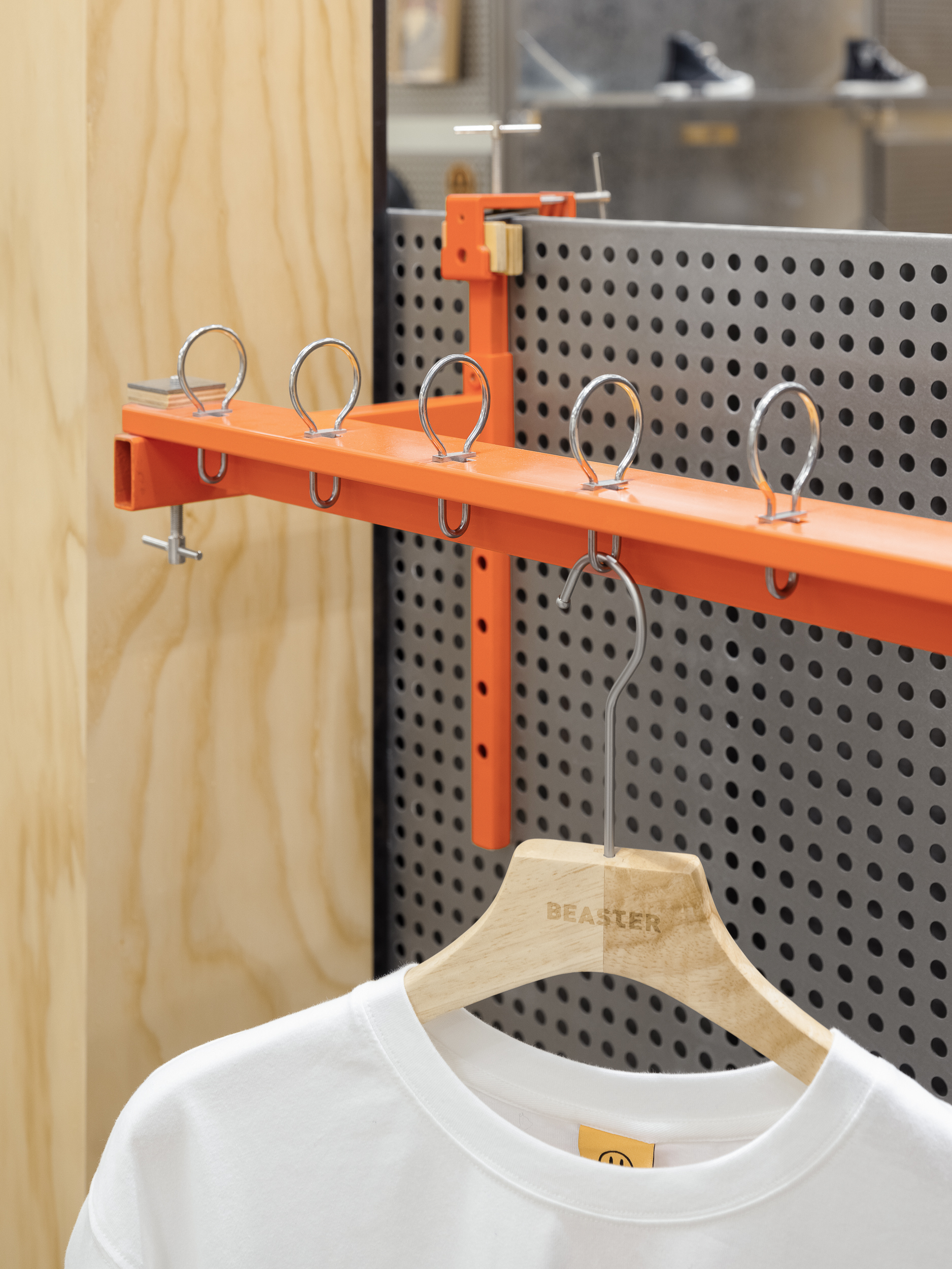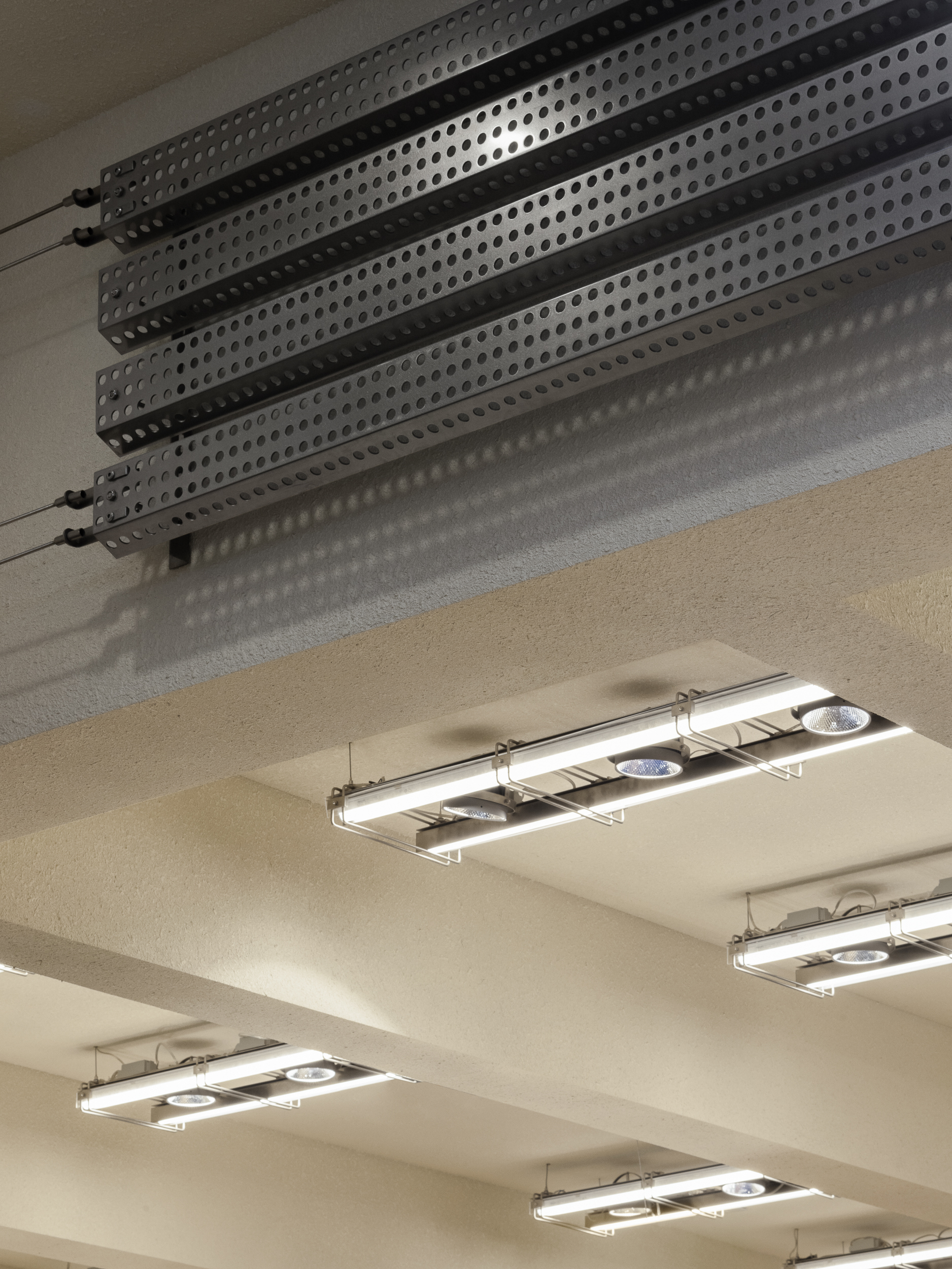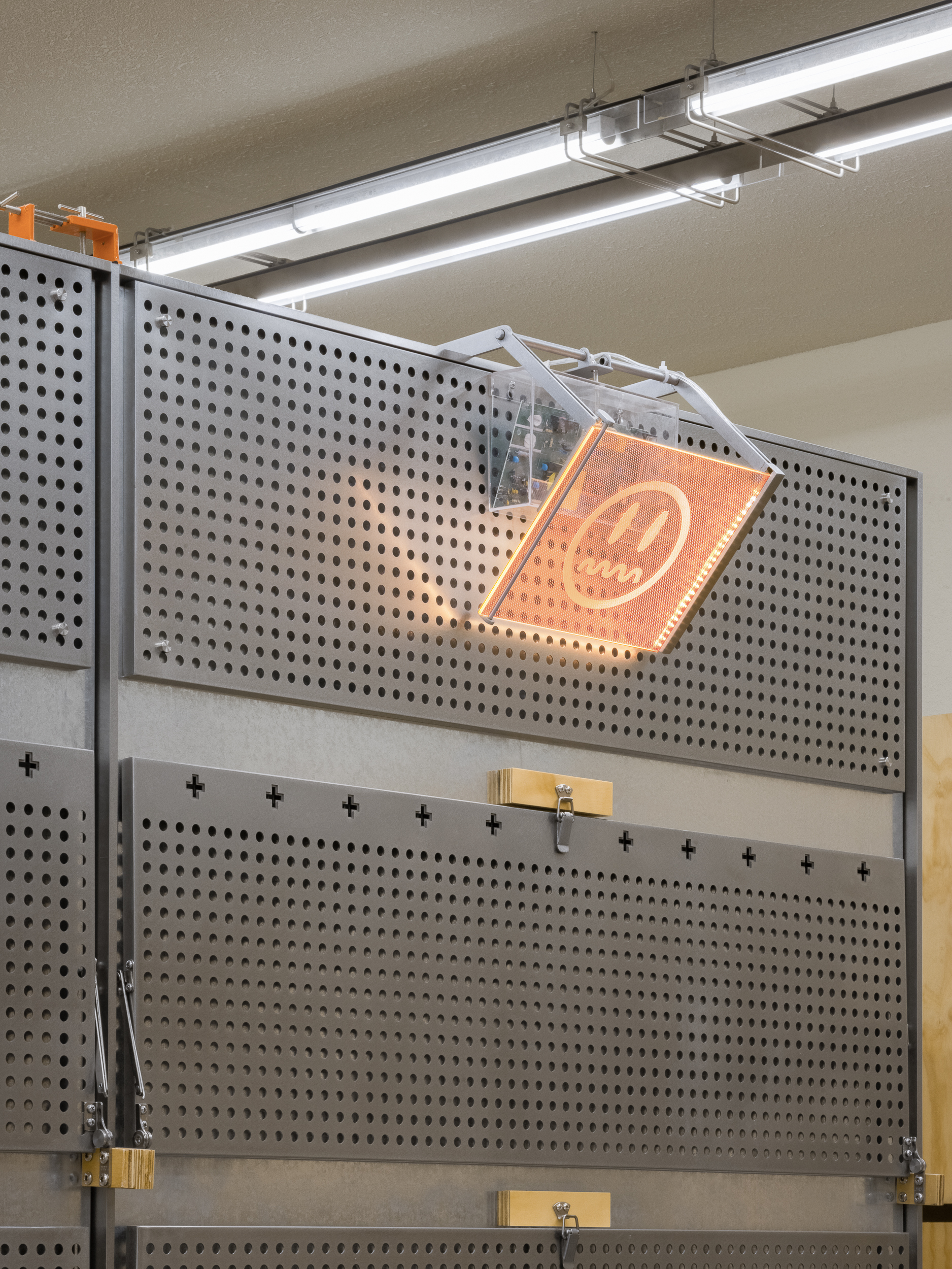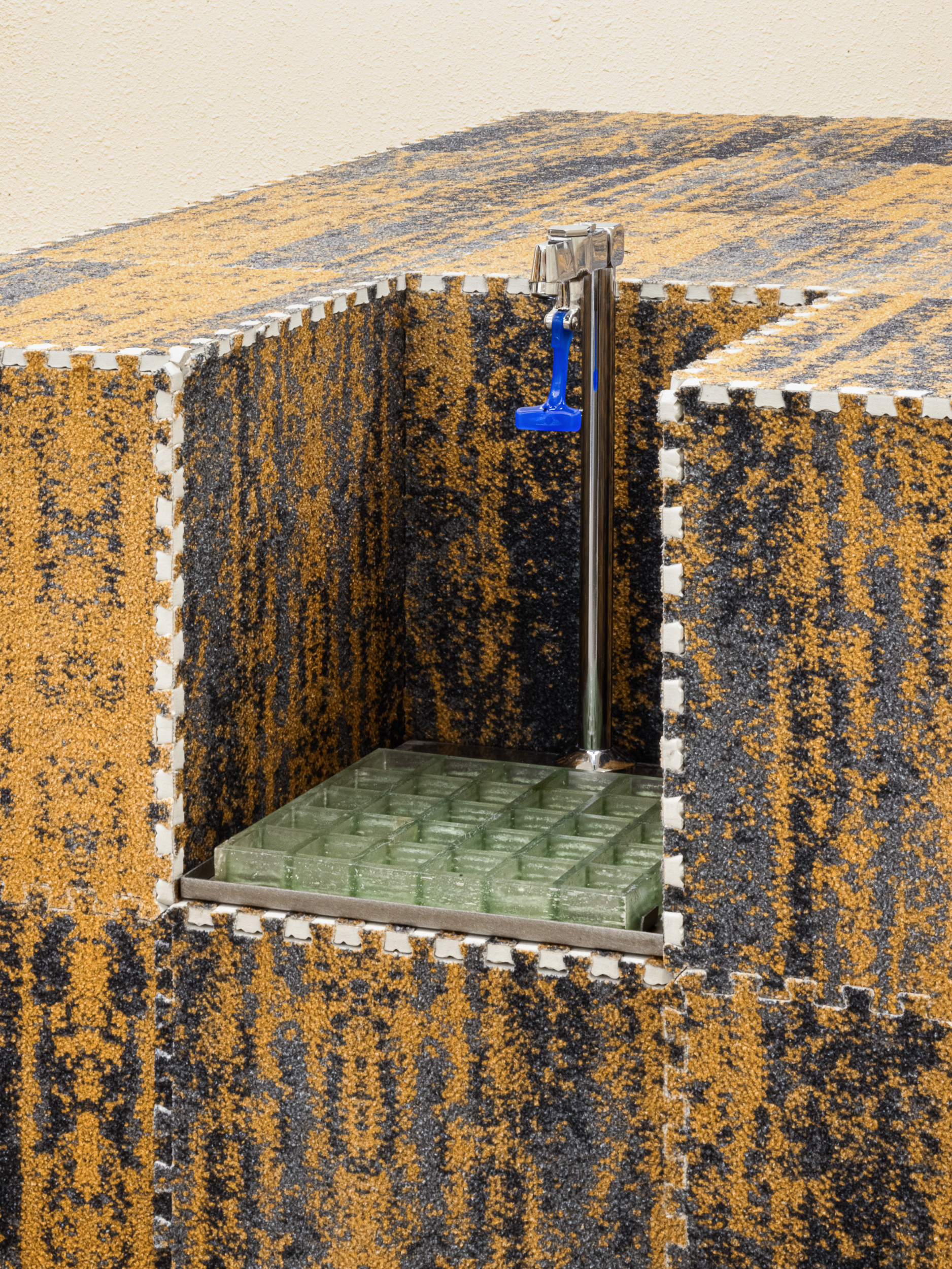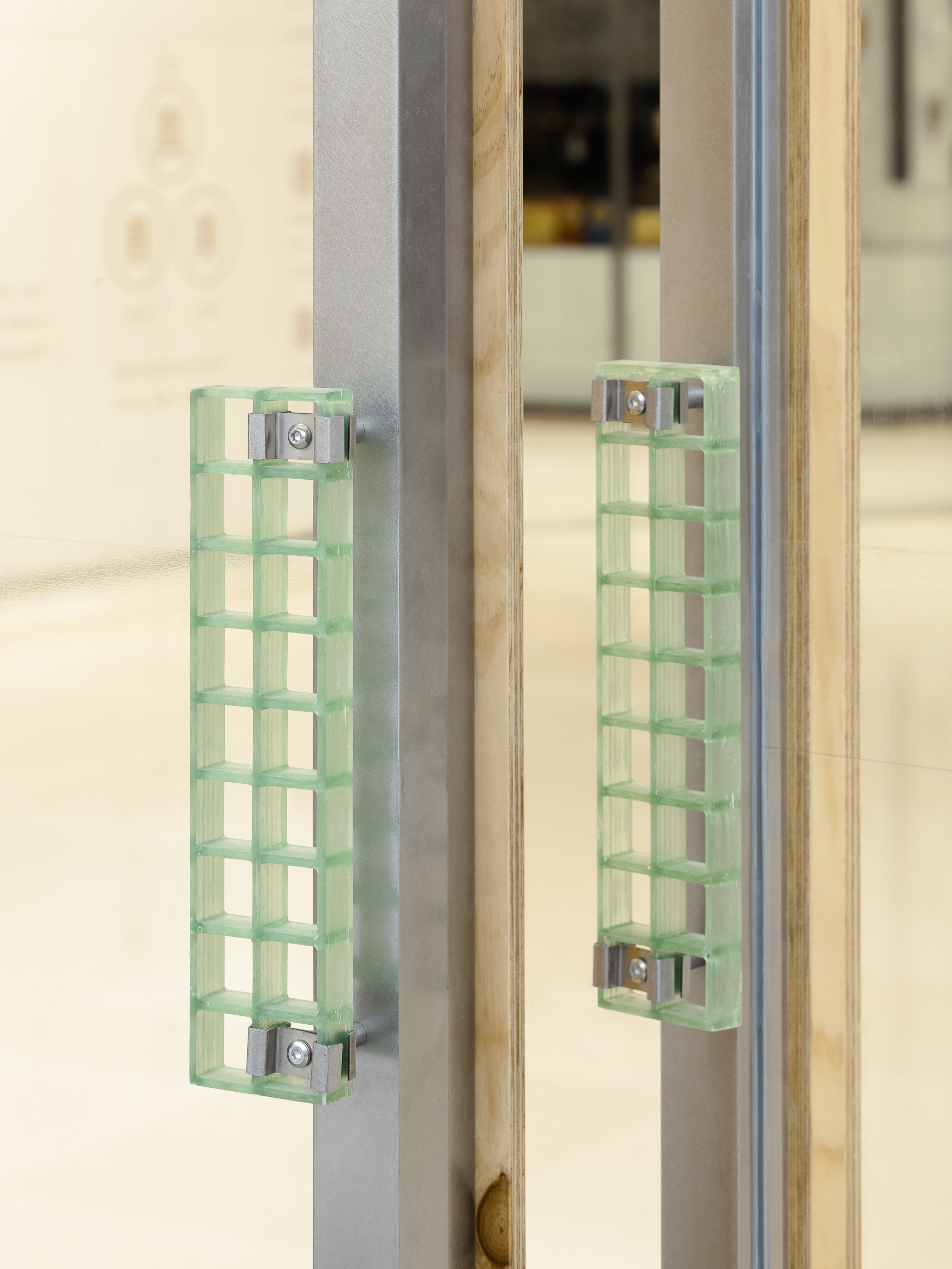 斜坡道作为整个场地的中心,柔和了空间功能的分区界限。使得这一"转折"成为内外、上下自然连贯的"媒介"。严谨而优雅的弧折线引导了实际的功能秩序和情感的漫游状态,让参观者每一次转身都随着空间的不同呈现和情绪的微妙起伏。
As the center of the entire site, the ramp softens the zoning boundaries of space functions. Make this "turn" a "media" that is naturally coherent inside and outside, up and down. Rigorous and elegant arc lines guide the actual functional order and emotional roaming state, allowing visitors to turn around with the subtle ups and downs of the space with the different presentations and emotions.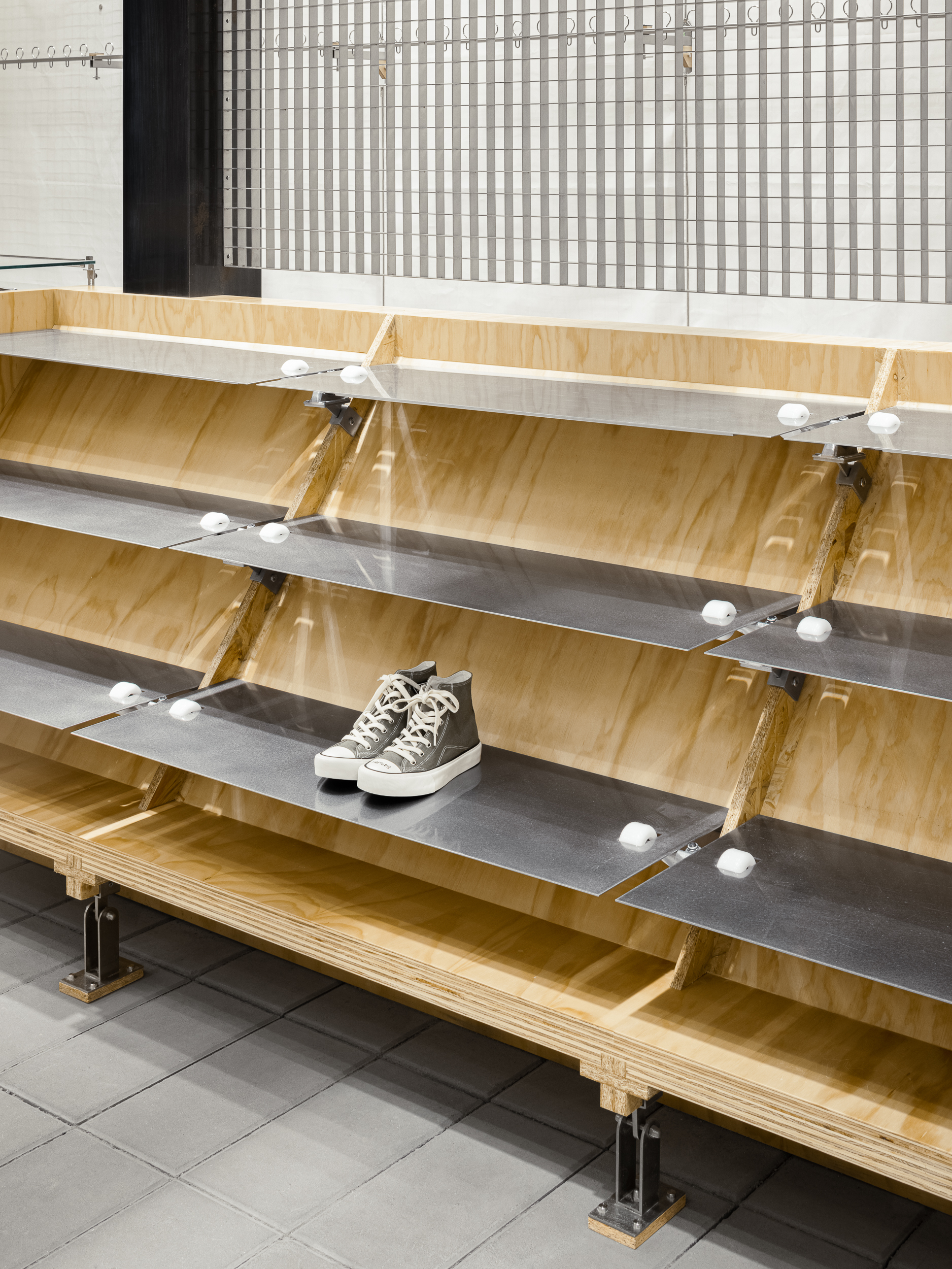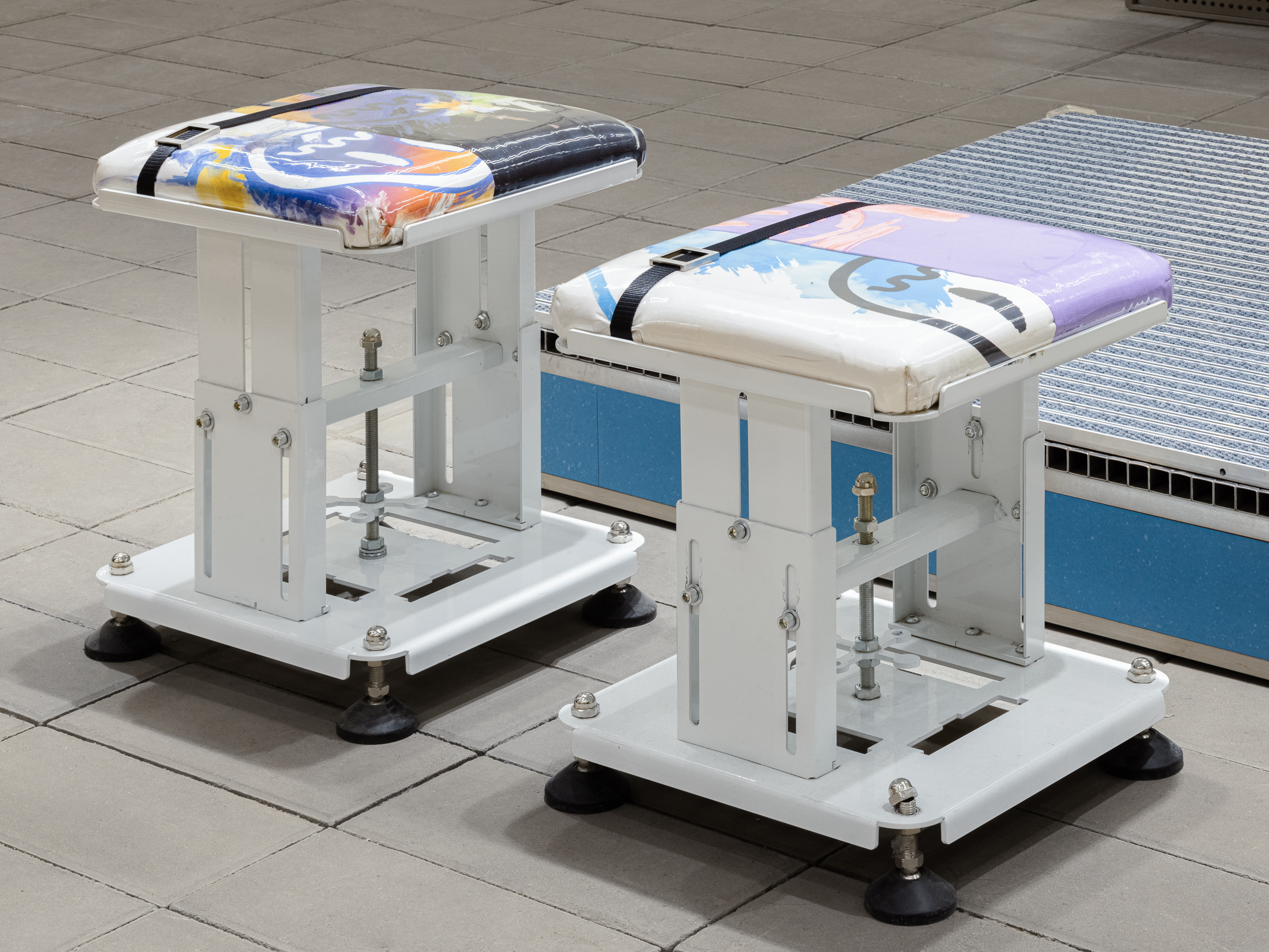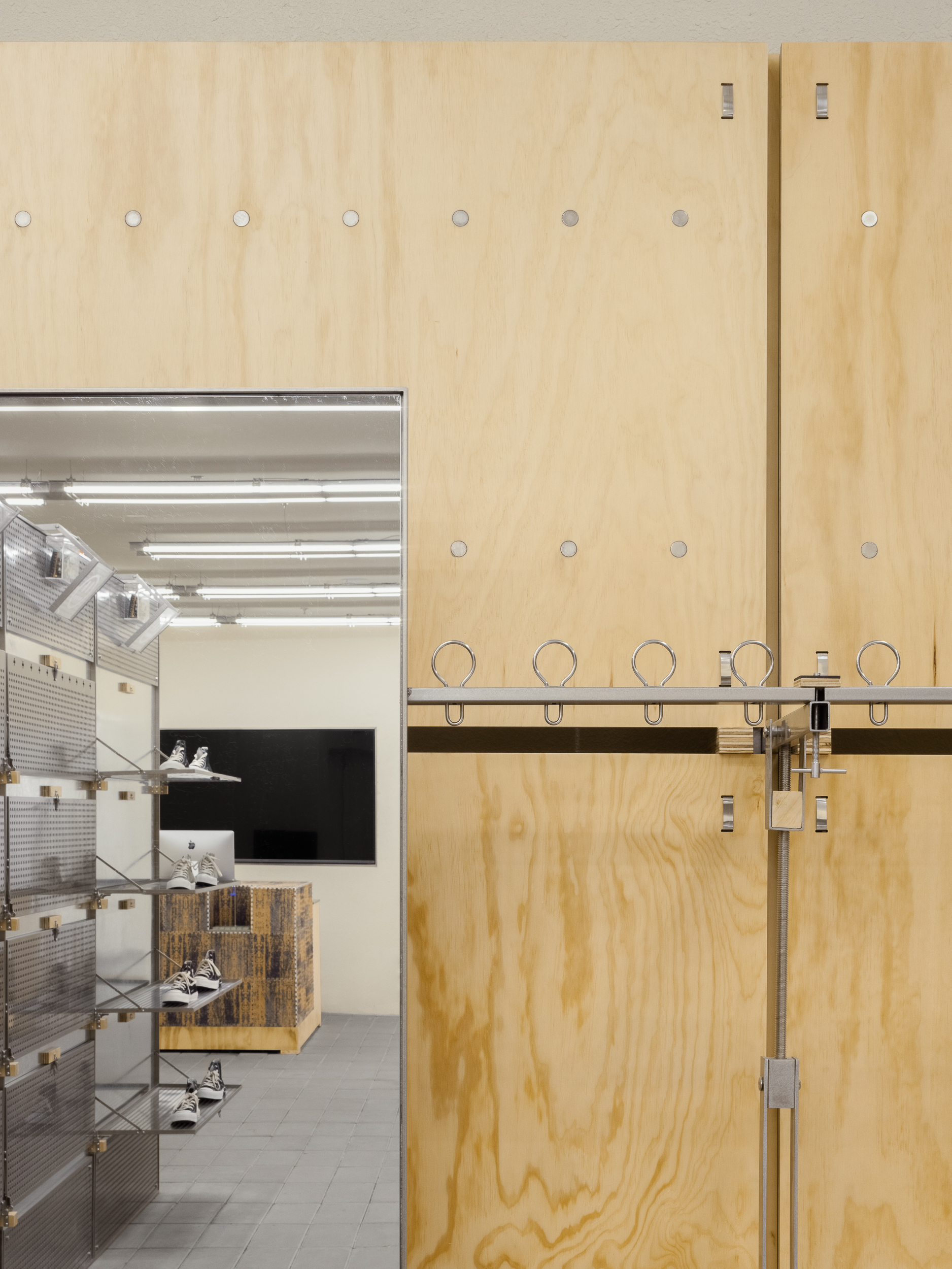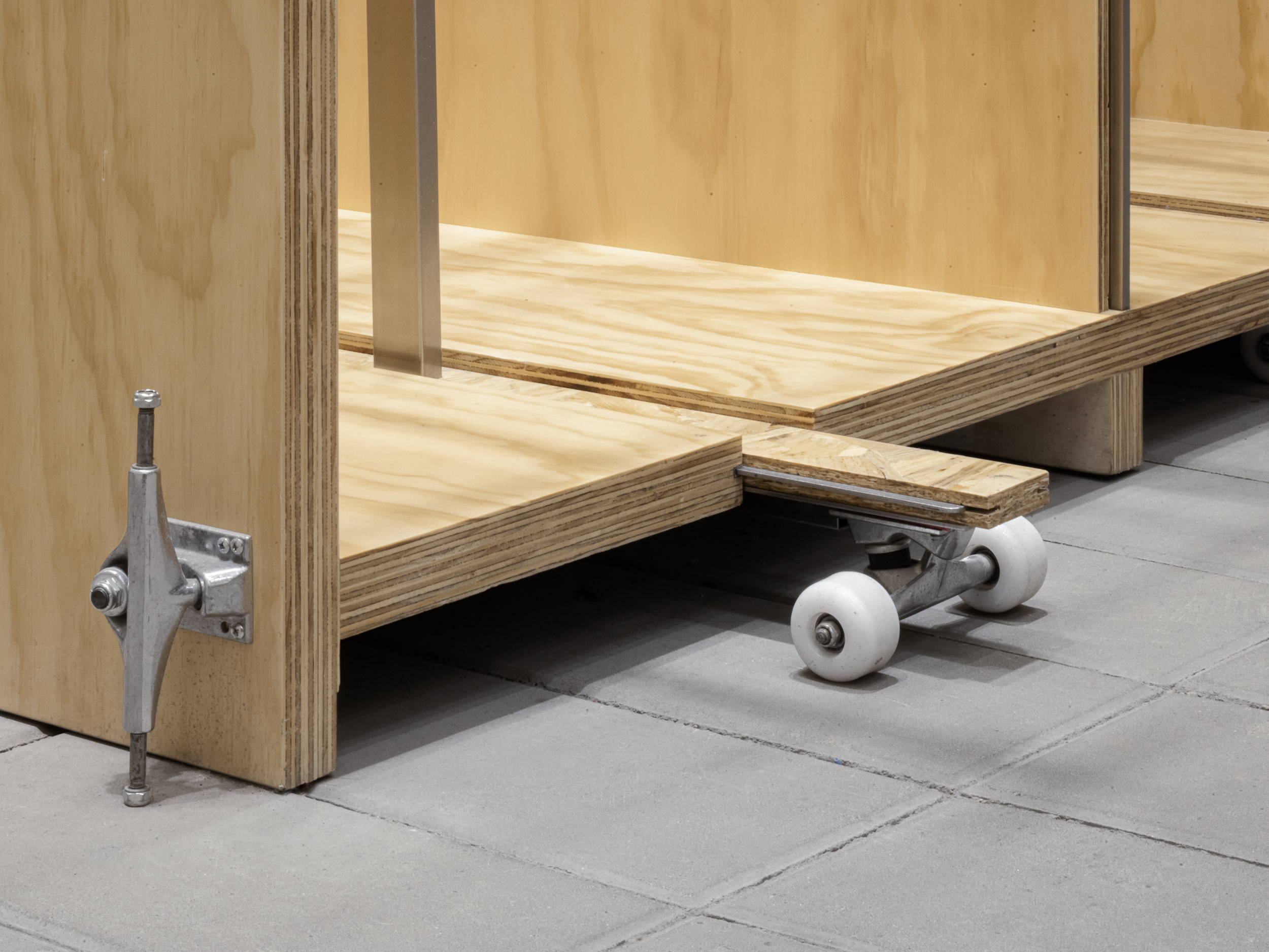 陈列的多样性、灵活性是客观的存在。将被改造的零部件之间相互建立序列,搭建出简便、丰富的陈列模块。功能性则体现出从标准化到趣味性的迭代,从而建立起新的审美效应,并达成同样的陈列效率。
The diversity and flexibility of the display is an objective existence. Sequences are established between the transformed components to build a simple and rich display module. Functionality reflects the iteration from standardization to fun, thereby establishing a new aesthetic effect and achieving the same display efficiency.
---