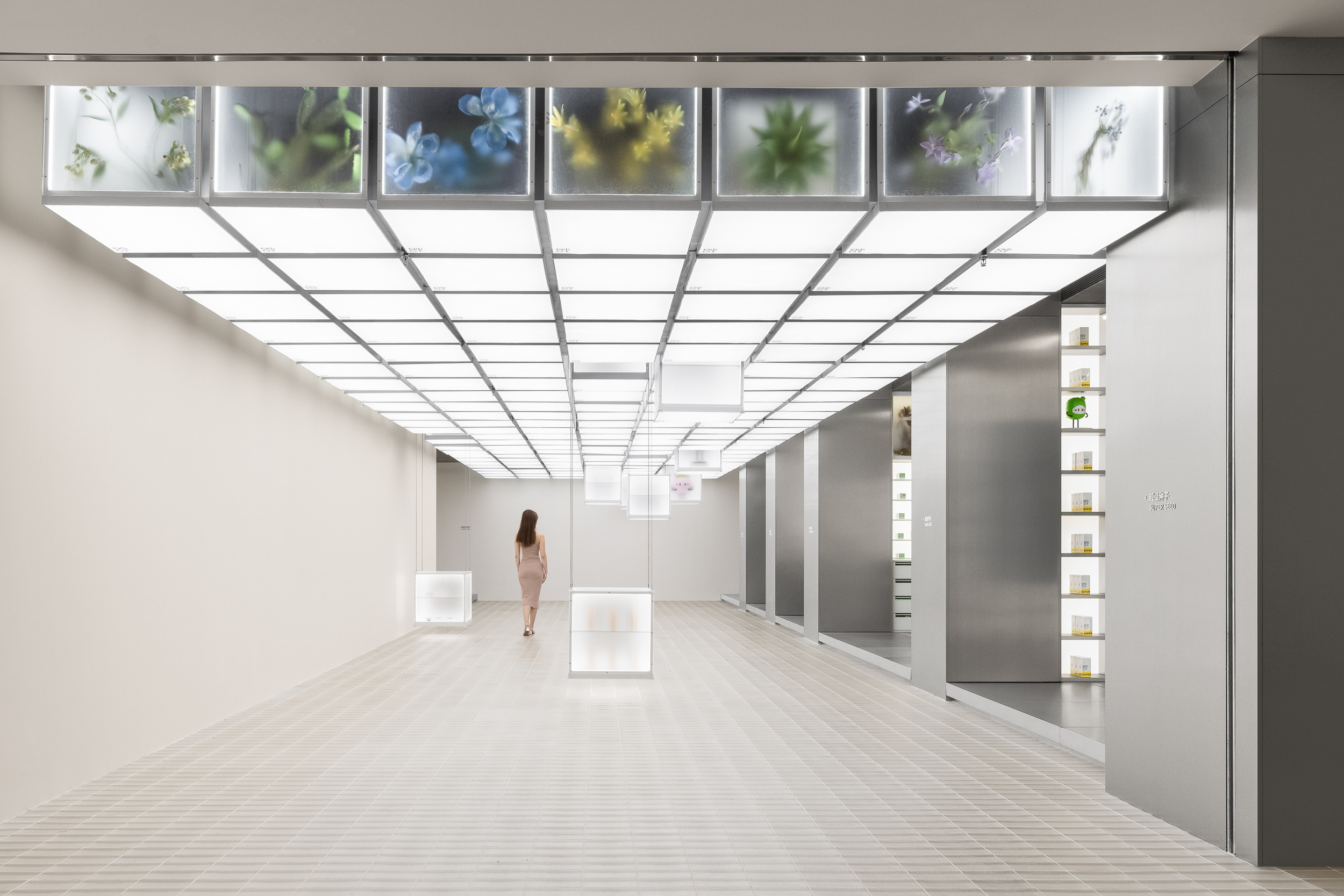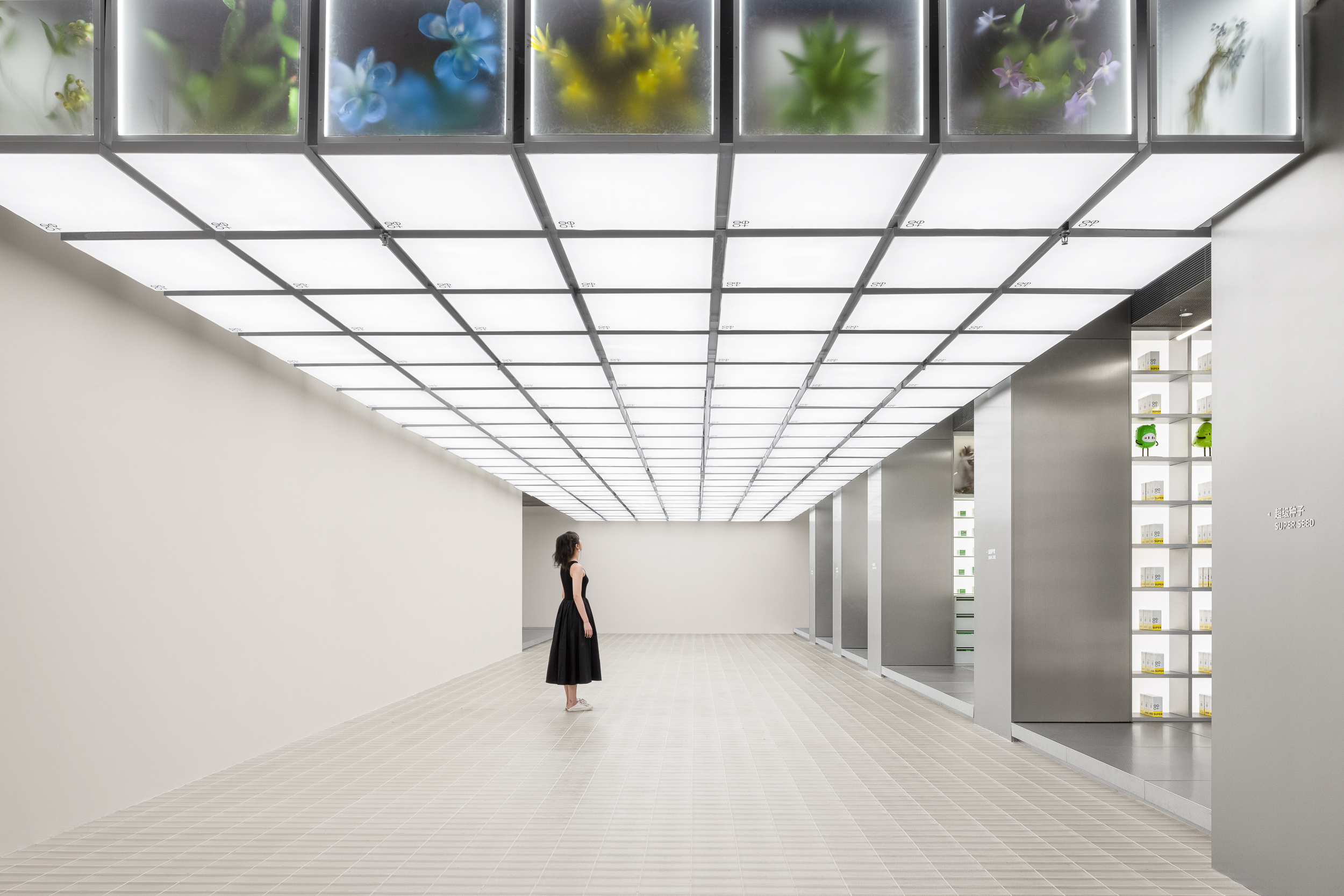 在这个浓郁芬芳的剧场中,
In this fragrant theater,
欣赏一场关于植物与时间的表演。
Enjoy a show about plants and time.
---
正如植物作为物理与精神世界的连接物,通过影响视觉、嗅觉、触觉来铺就灵动的想象空间,人们更可以借助植物摆脱日常时空间的限制。
Just as plants serve as a connection between the physical and spiritual worlds, they create a flexible imagination space by affecting vision, smell, and touch. People can use plants to get rid of the limitations of daily time and space.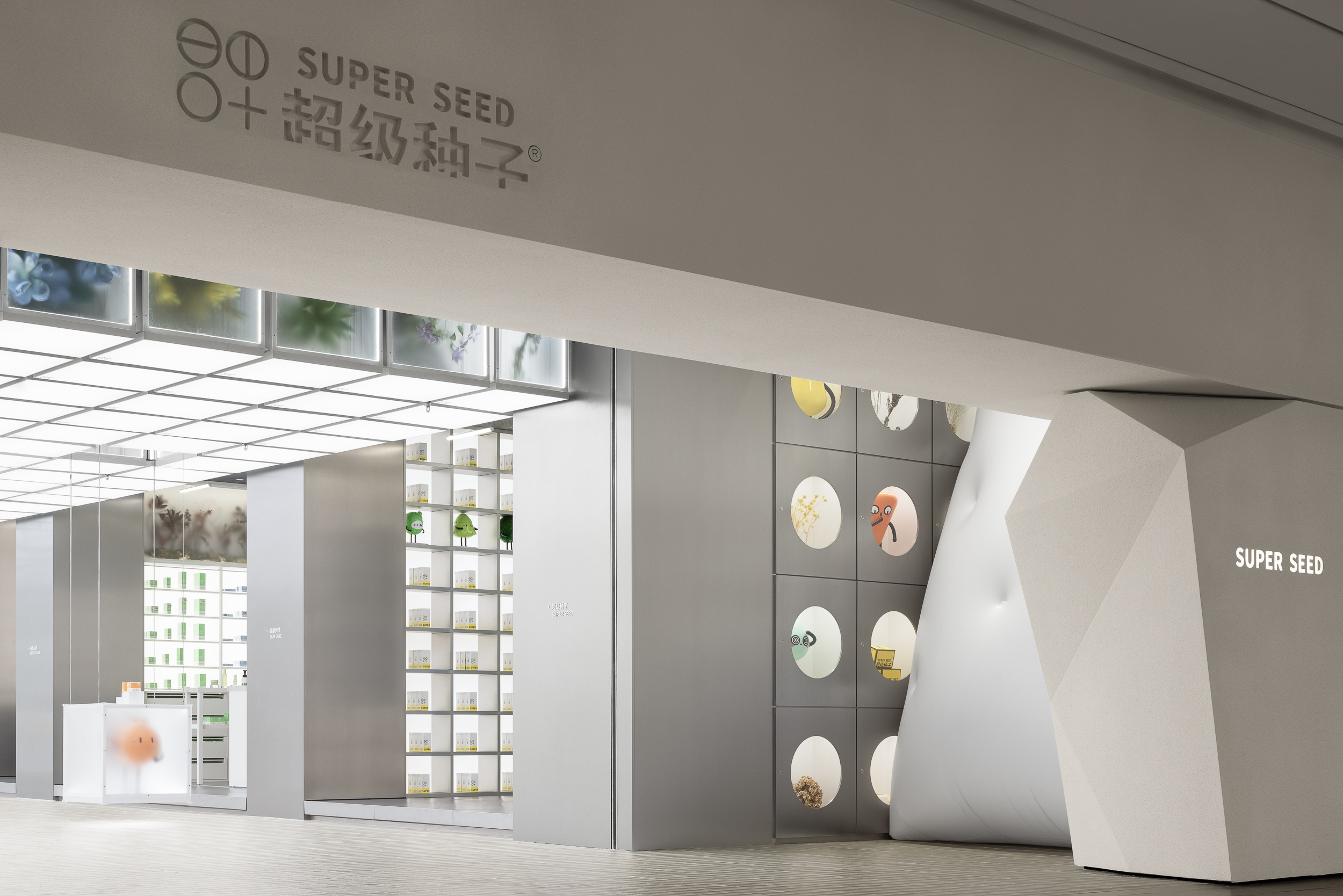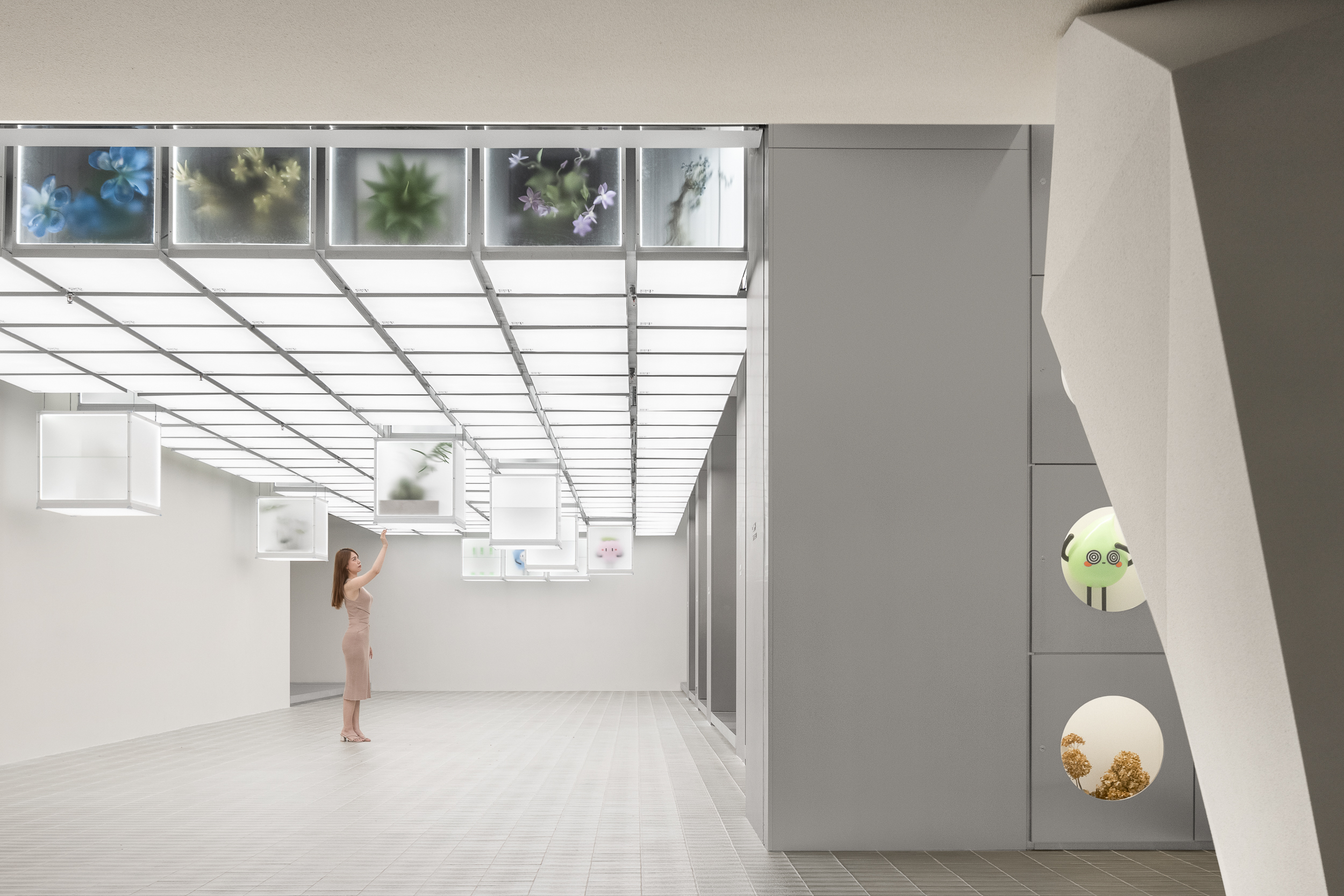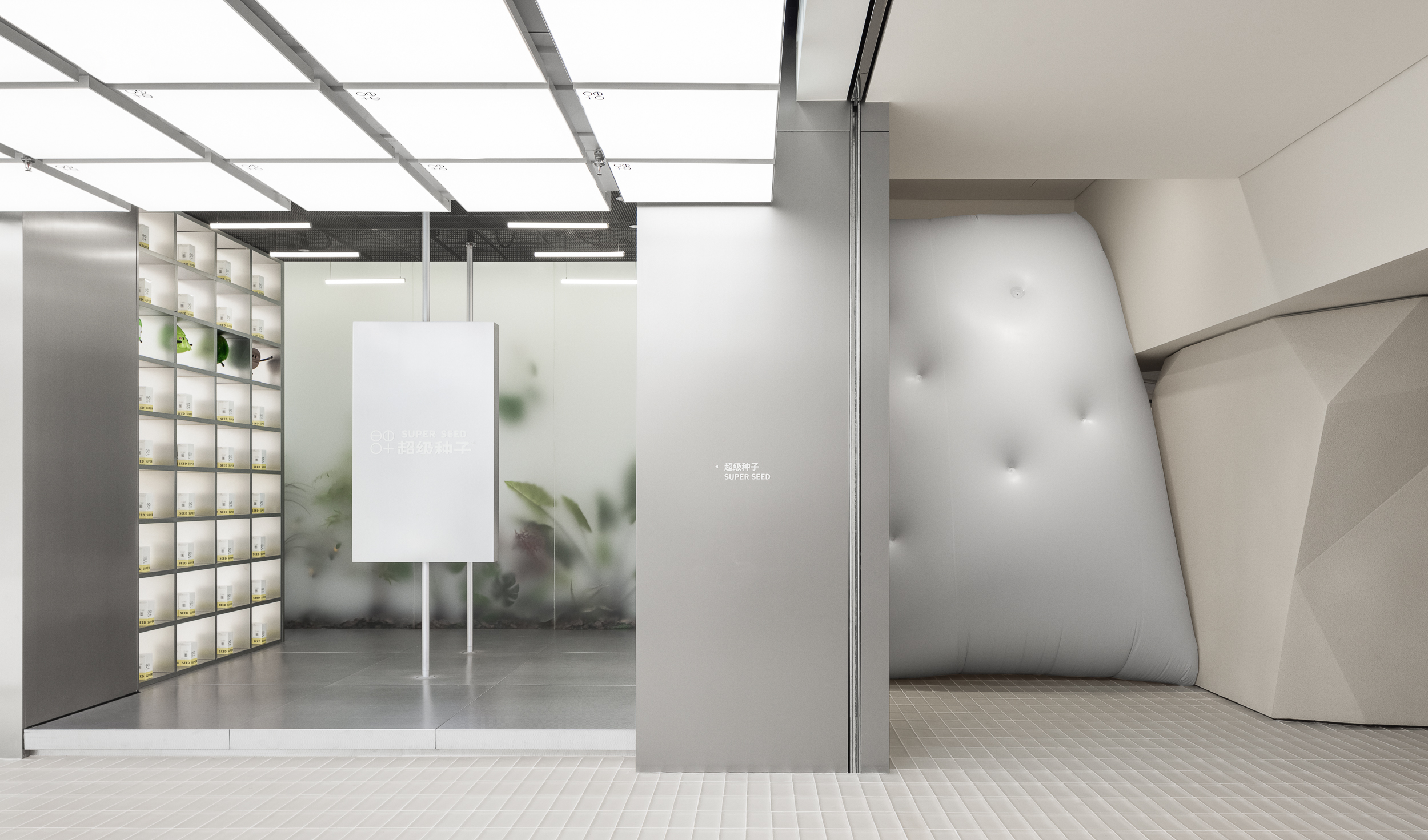 数十个可移动的能量方块,使空间更加多变并富有互动性。每一个进来的人都将一同直面植物的生命轮转,通过一个个发光的盒子,建立富有体系感的植物档案,让我们更好的了解每种植物的培育和功效。
Dozens of movable energy blocks make the space more changeable and interactive. Everyone who comes in will face the life cycle of plants together, and build a systematic plant file through each luminous box, so that we can better understand the cultivation and efficacy of each plant.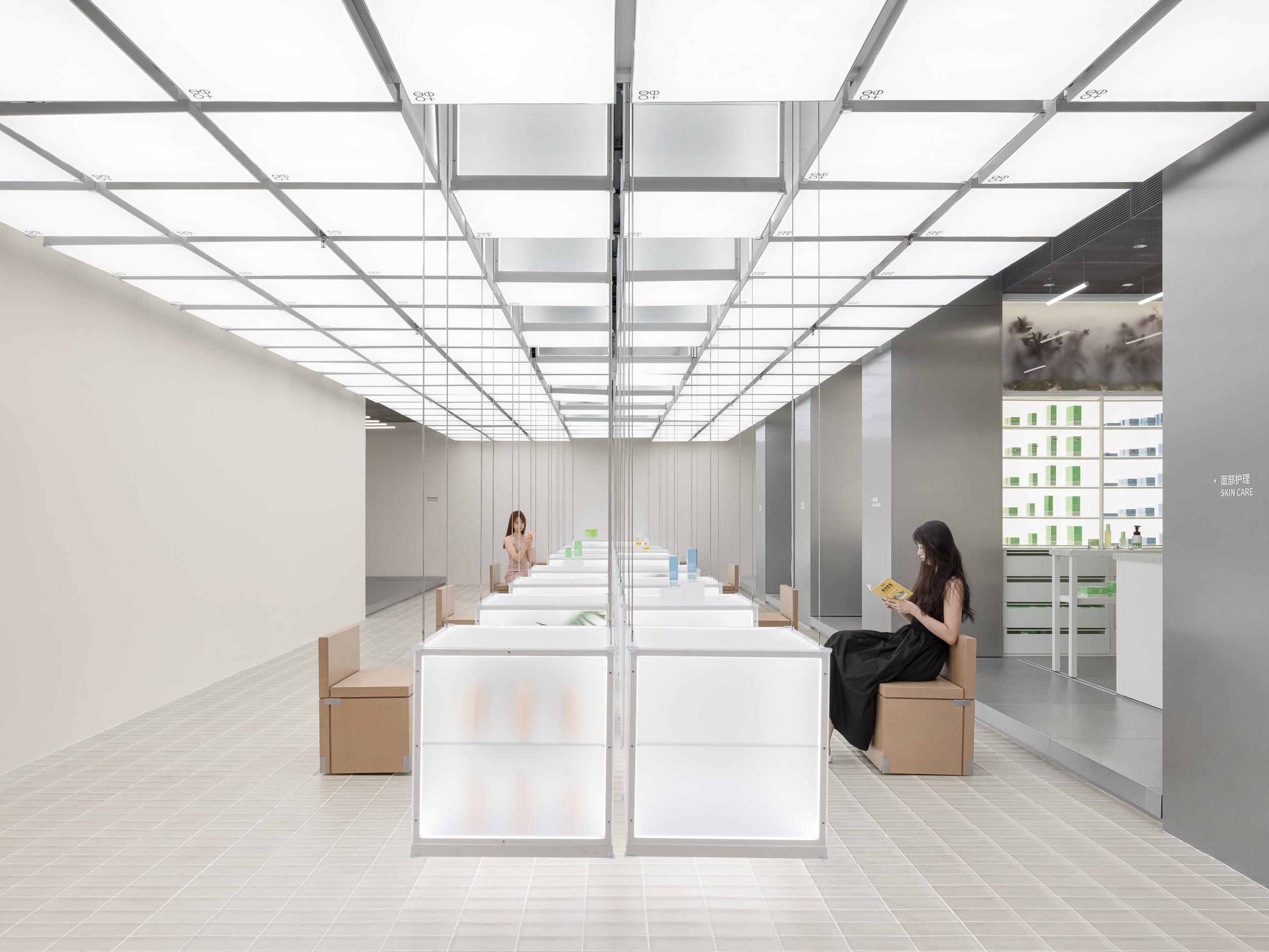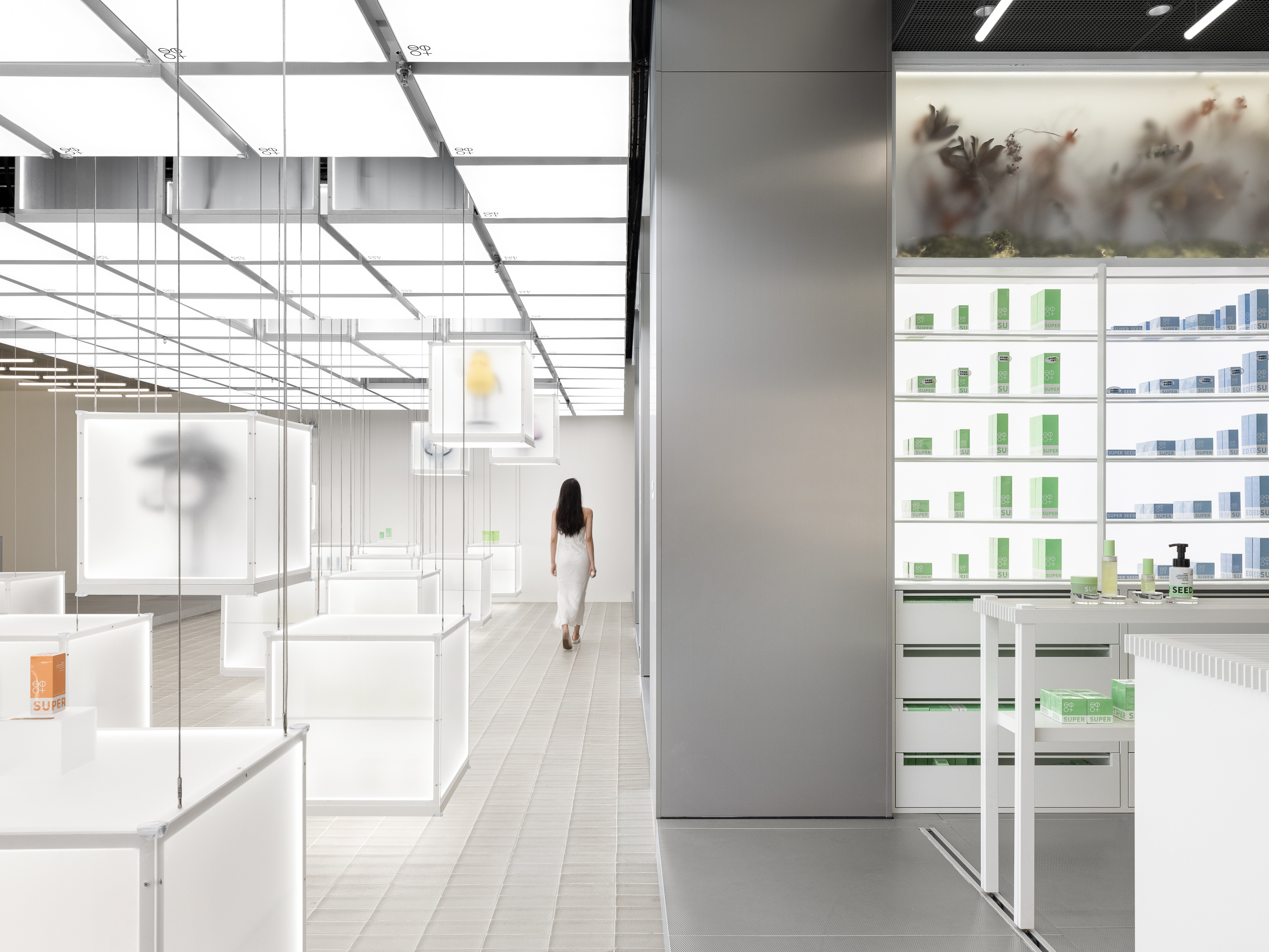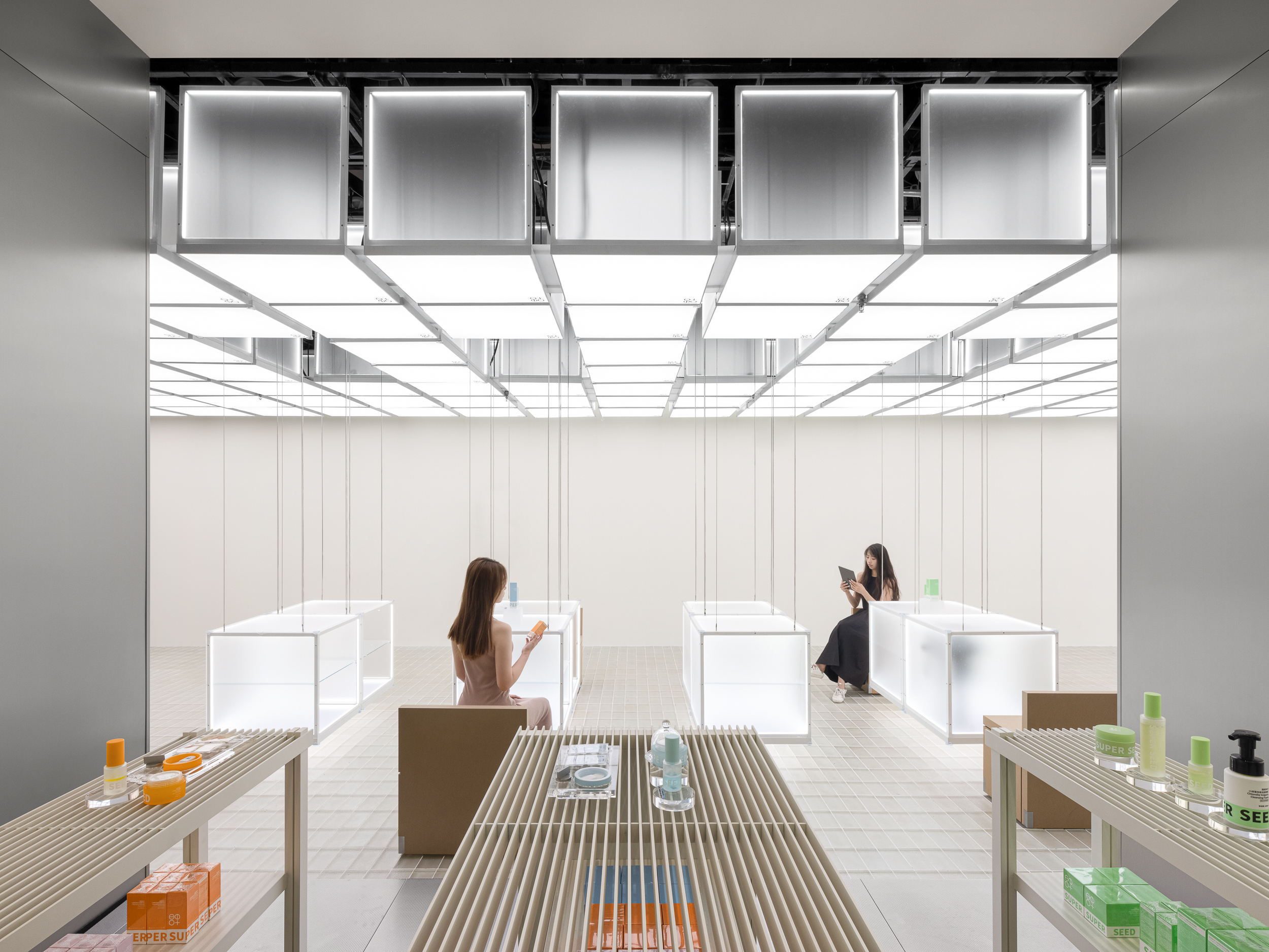 为保证展陈空间采光,同时实现产品以及植物局部补光,空间的吊顶变成如呼吸般均匀明灭的光源,提升了空间的戏剧性。它们被切分成单元格,可以随机伸出变作"展台",在空间中按需移动、堆积。
In order to ensure the lighting of the exhibition space, and at the same time realize the fill light of the products and plants, the ceiling of the space becomes a light source that is evenly on and off like breathing, which enhances the drama of the space. They are divided into cells, which can be randomly extended to become "stands", which can be moved and stacked as needed in the space.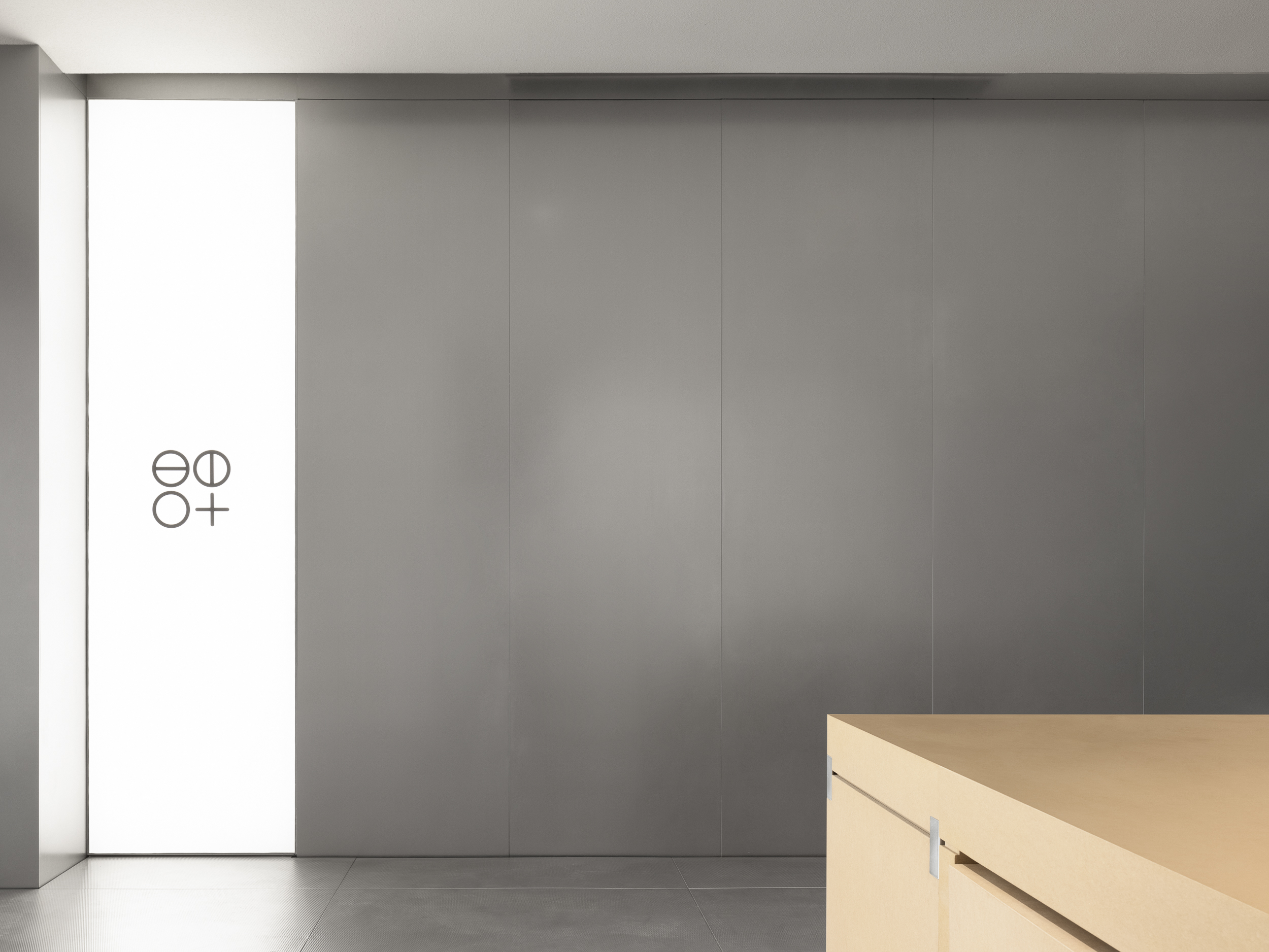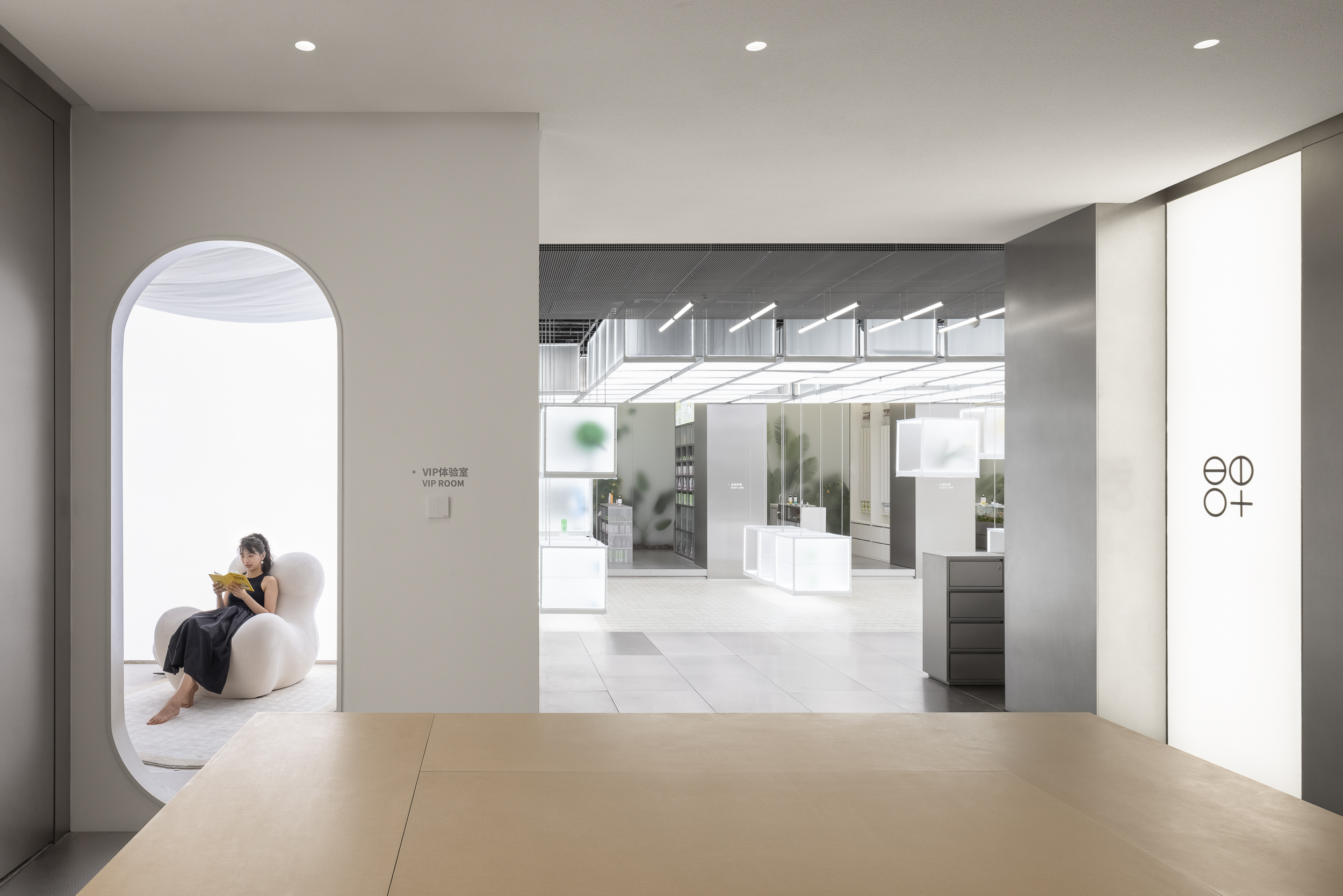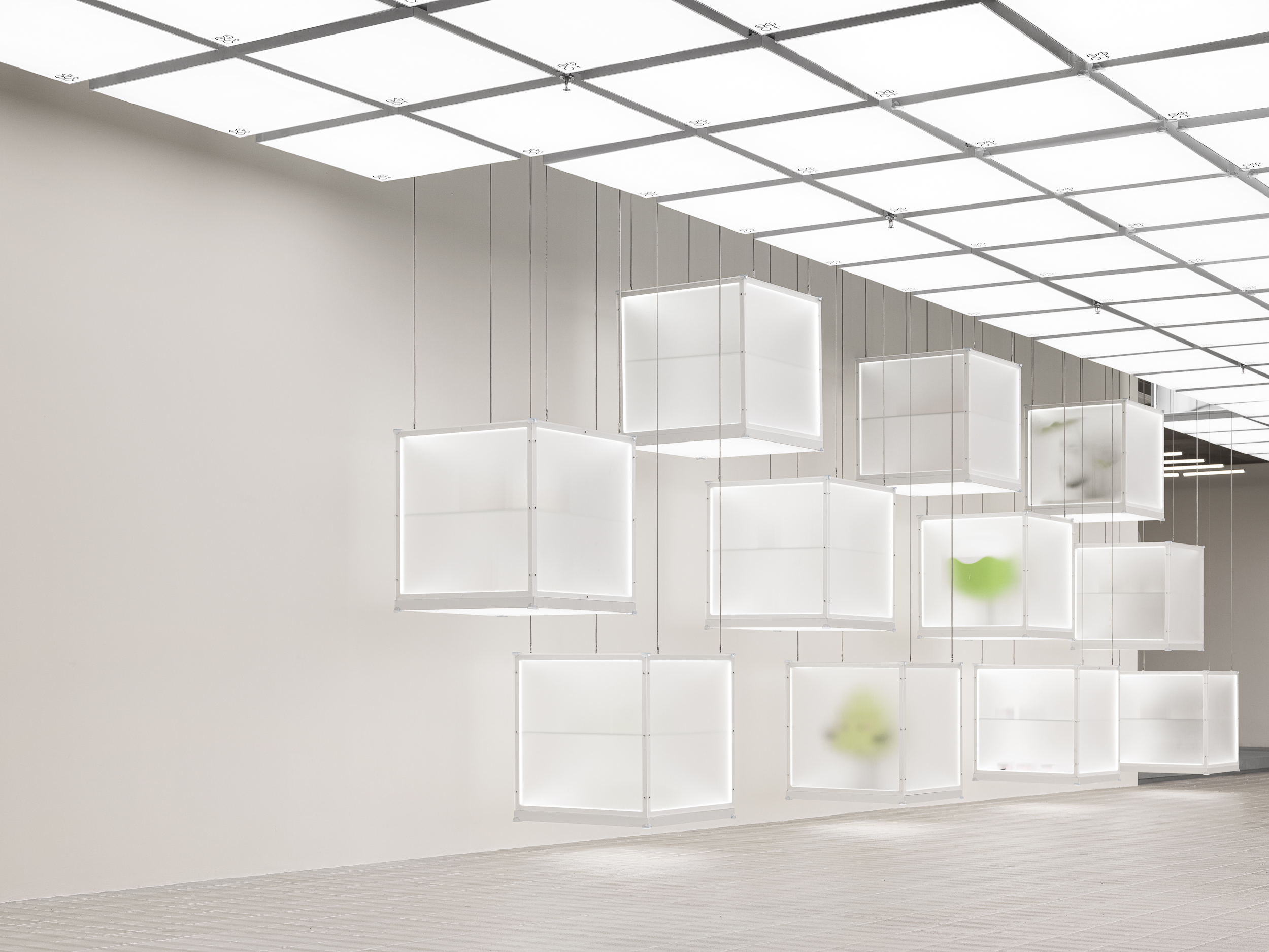 方格体系的运用成功为原本混乱的空间注入秩序,那么植物与产品则是这一秩序的"破坏者",为空间带来生机。
The use of the grid system successfully injects order into the originally chaotic space, then plants and products are the "destroyers" of this order, bringing vitality to the space.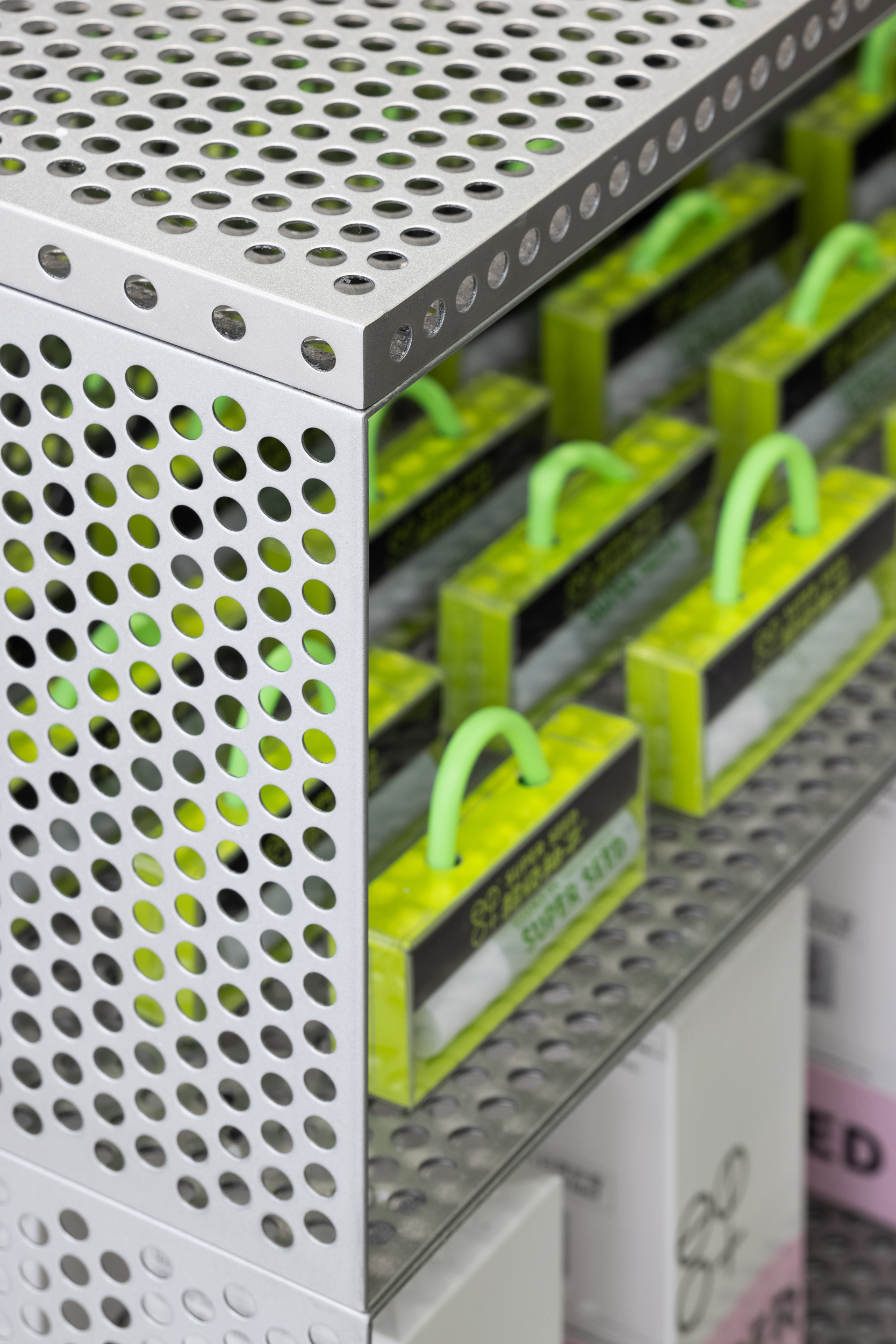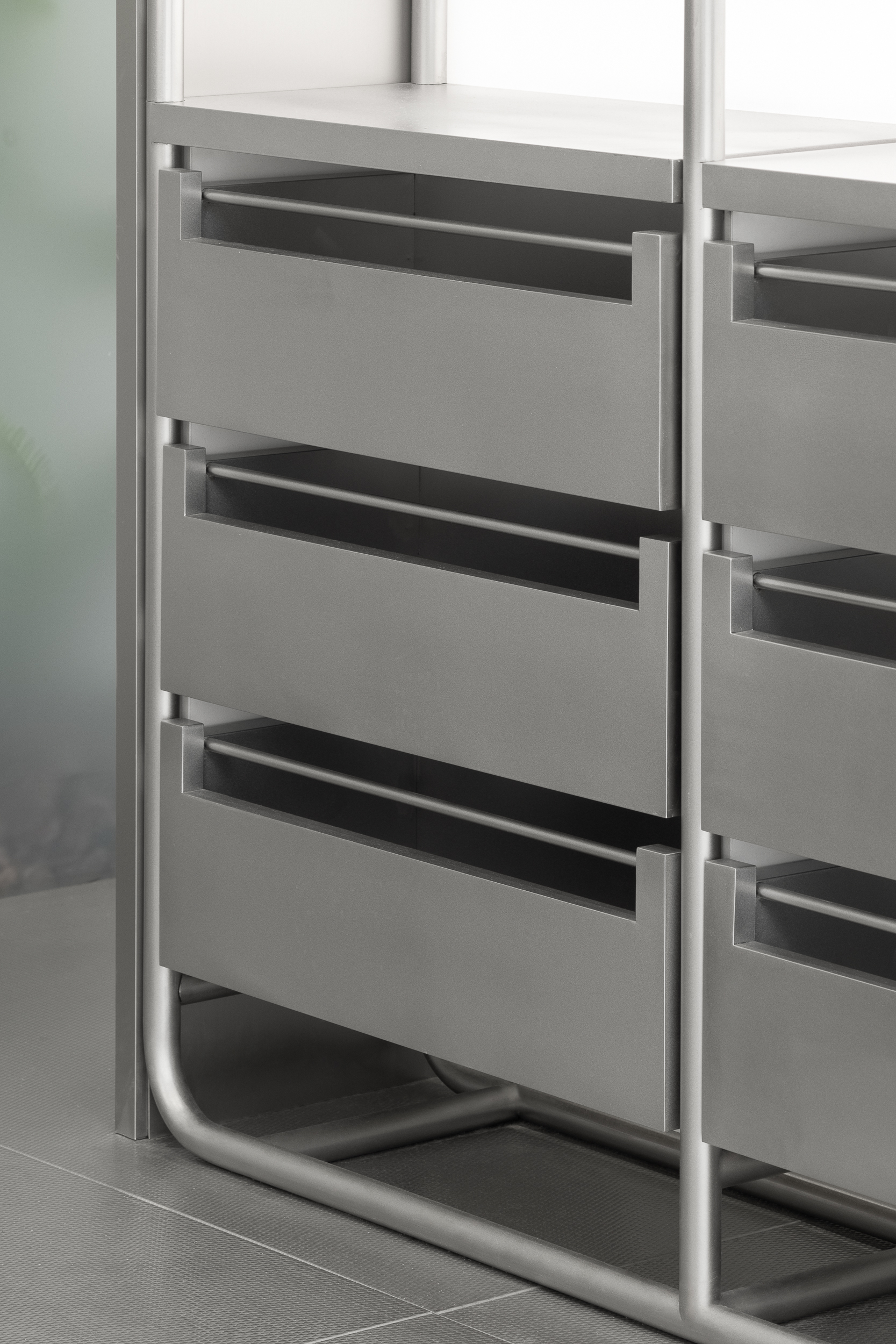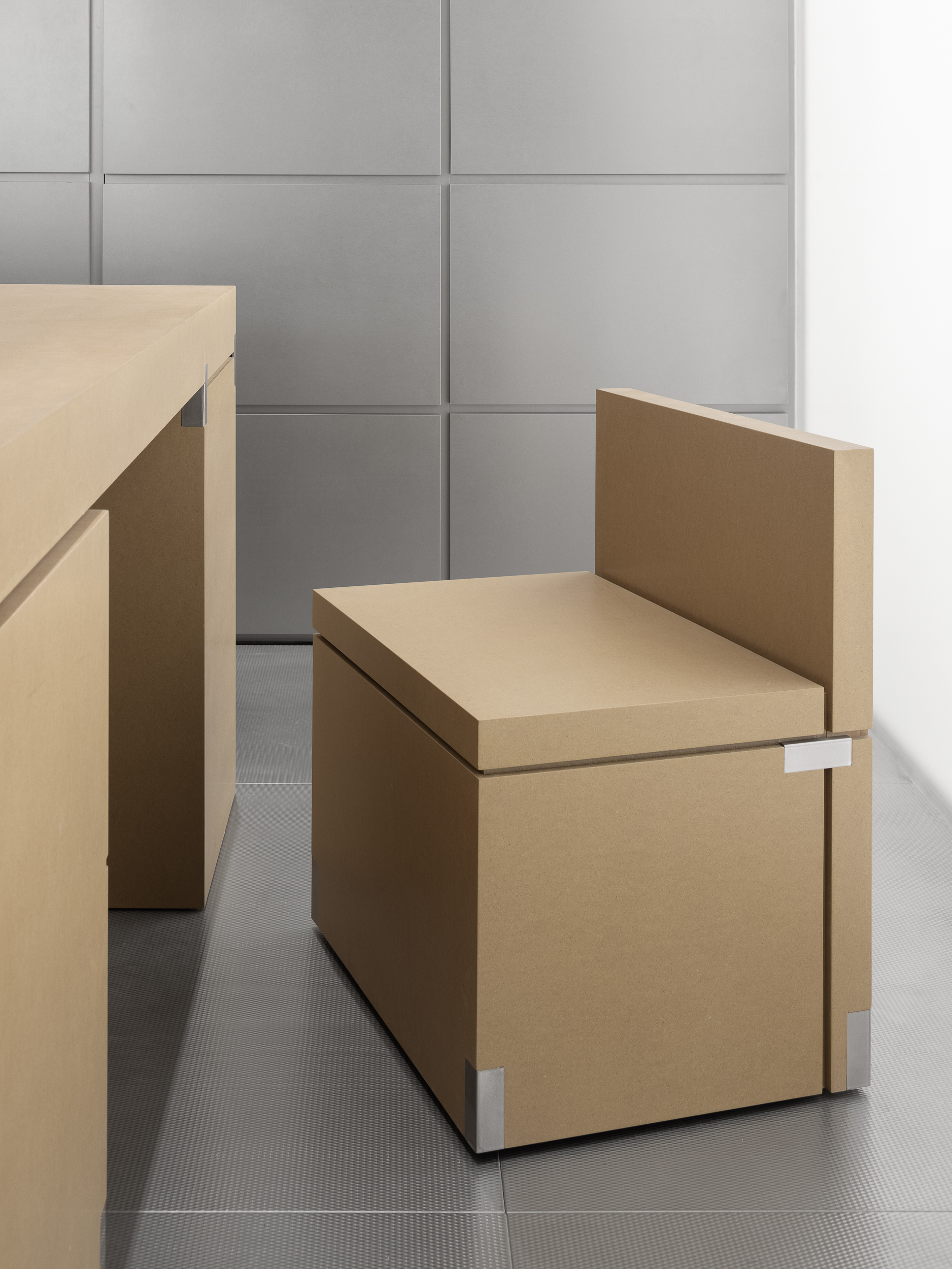 空间对色彩和材质的使用也极为克制,大面积的冷色和金属促成一种中性、冷静的视觉效果,编码着"植物优先"的梦境美学。
The use of colors and materials in the space is also extremely restrained. Large areas of cool colors and metals contribute to a neutral and calm visual effect, encoding the "plant first" dream aesthetic.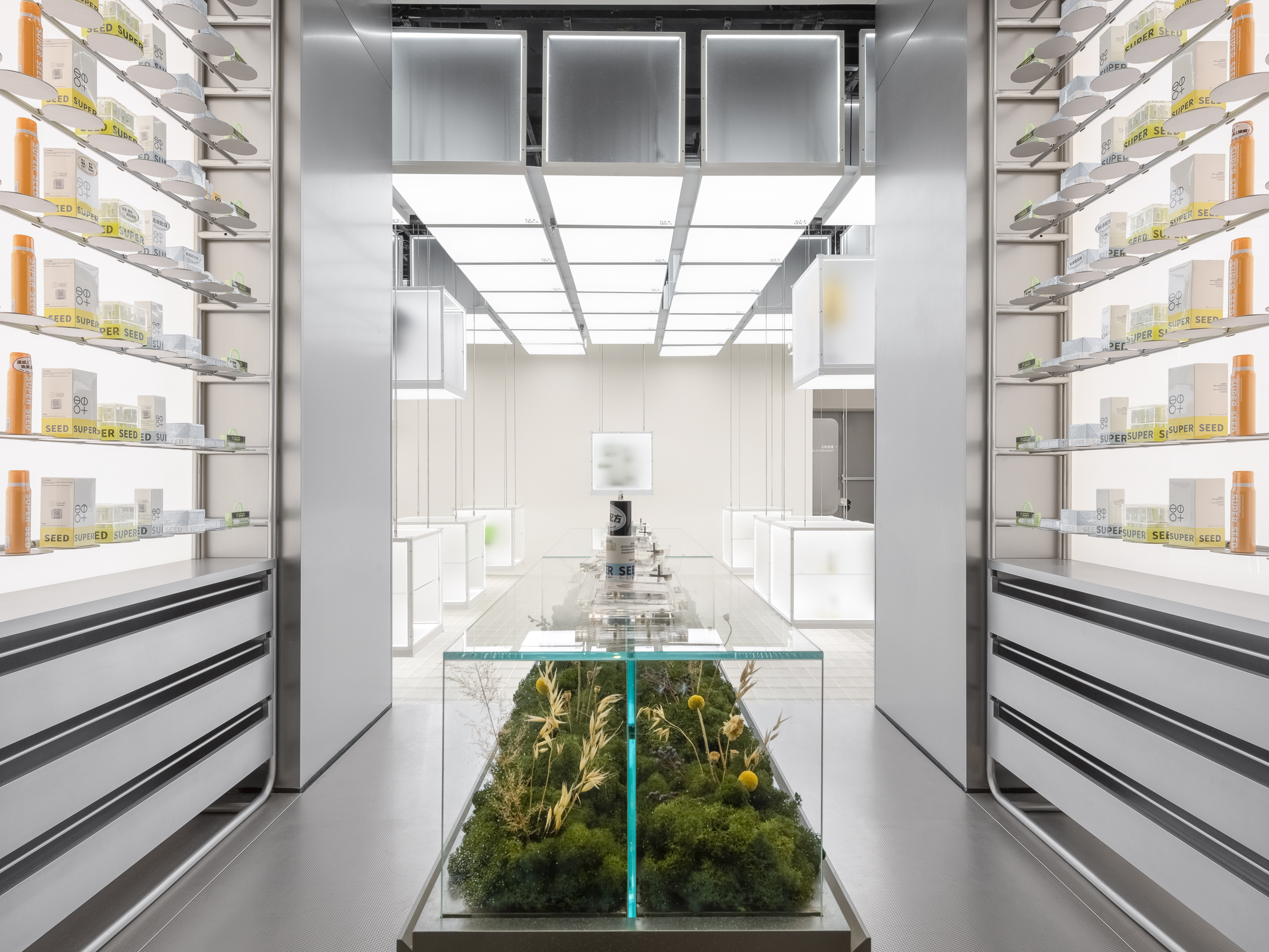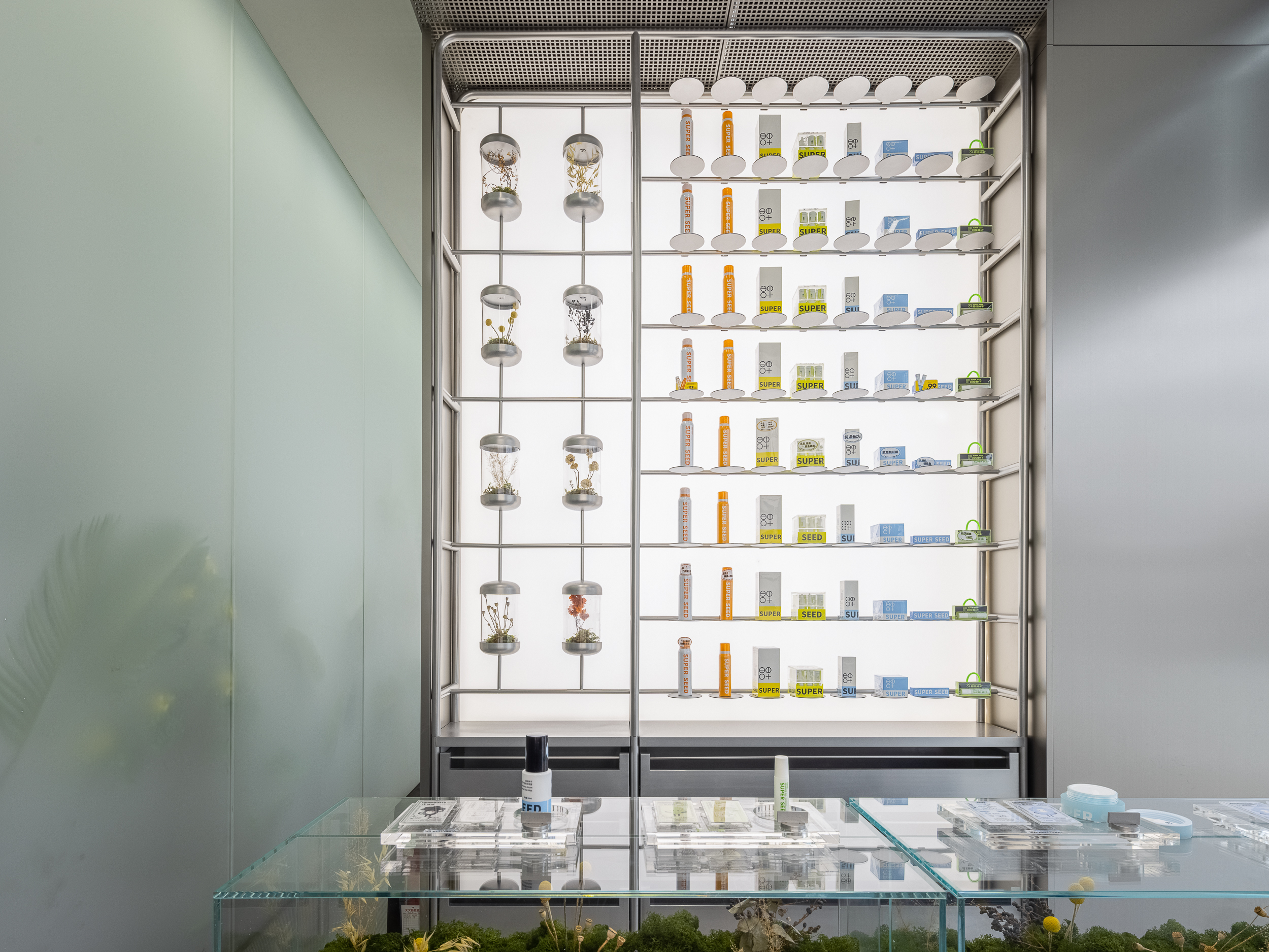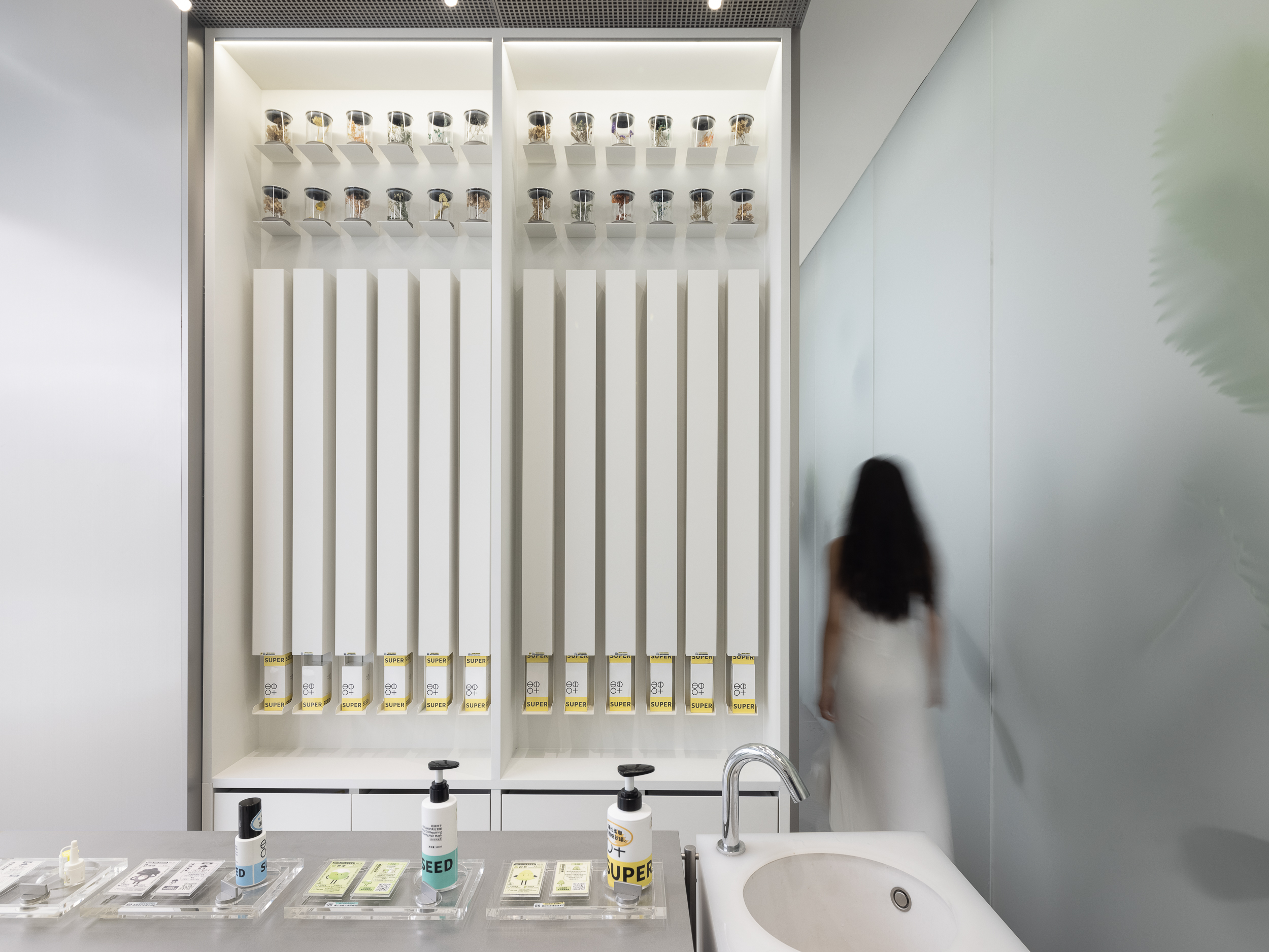 作为习惯被欣赏的对象,植物同样是情绪的写照,人在注视它的同时也被它注视着。雾气笼罩下,它们的生命力被空间汇集起来,形成一种肃穆之感,植物与人、产品与空间之间的边界随之褪去。
As an object of habit to be appreciated, plants are also a portrayal of emotions, and people are watched by it while watching it. Under the fog, their vitality is gathered by the space, forming a sense of solemnity, and the boundaries between plants and people, products and space fade away.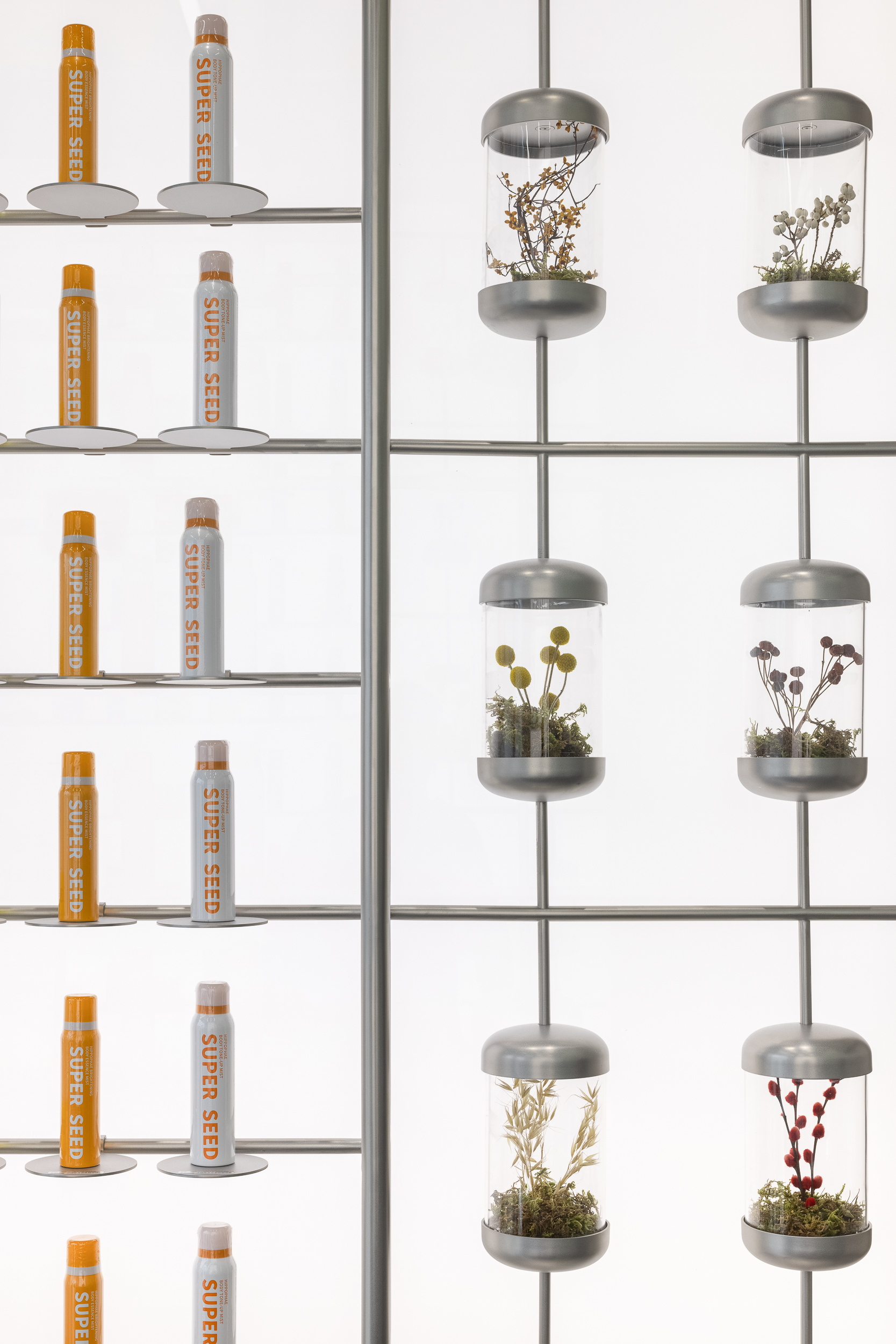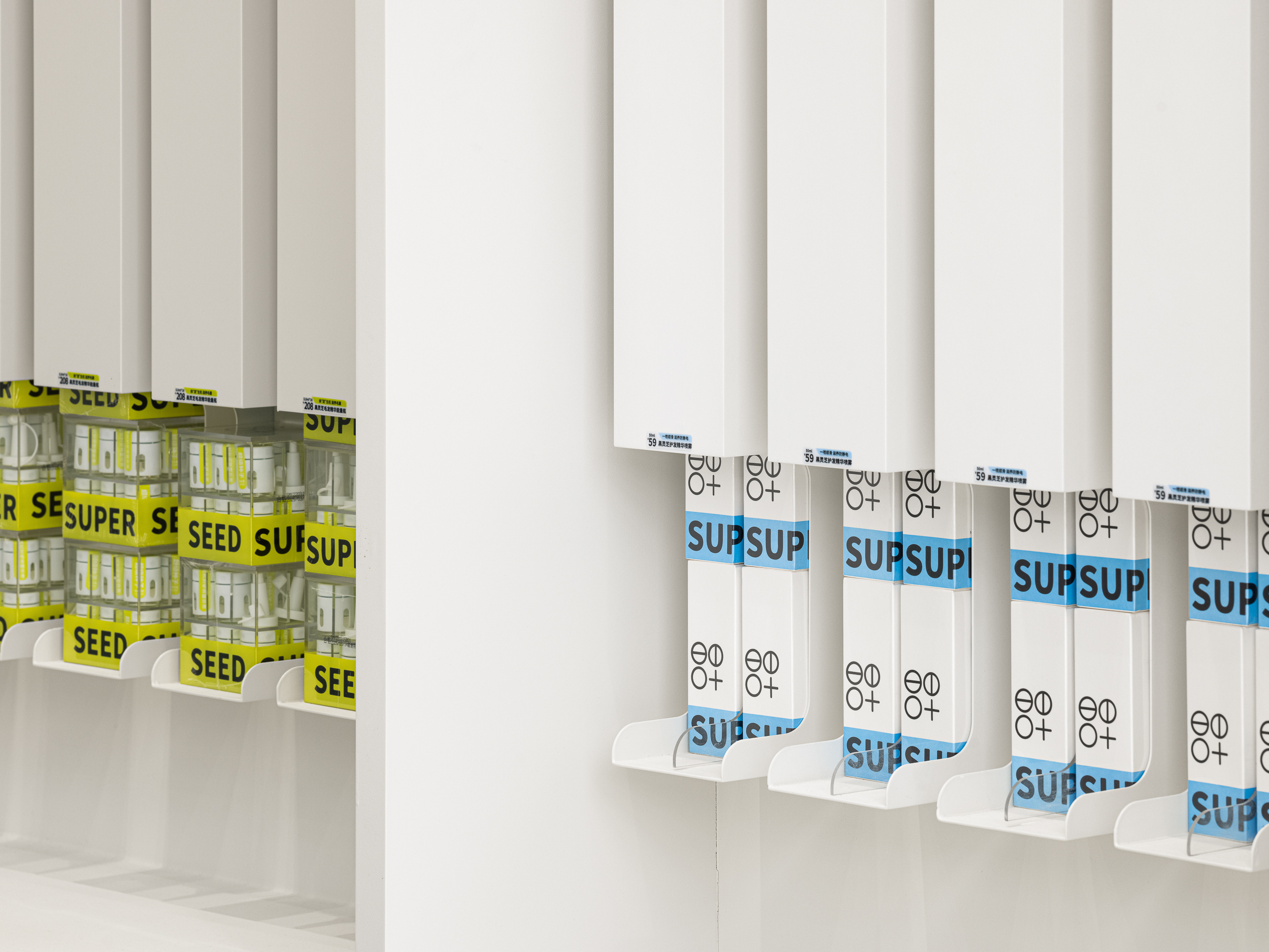 仓储成为展陈的一部分,甚至变成空间最重要的构成之一,这是对植物生命的尊重,更是对光阴的顺从。
Warehousing has become a part of the exhibition, and even one of the most important components of the space, which is a respect for plant life and an obedience to time.
---